Deira is a neighborhood in Dubai besides the Persian Gulf. This district is between the Dubai Creek and the city of Sharjah, which is 35.3 kilometers from Dubai by the Sheikh Mohammed Bin Zayed Rd/E311. It has been Dubai's commercial center historically, but Deira's importance has been going down ever since the development of the Sheikh Zayed Road. But that is on the reverse now, as Deira is developing quickly again.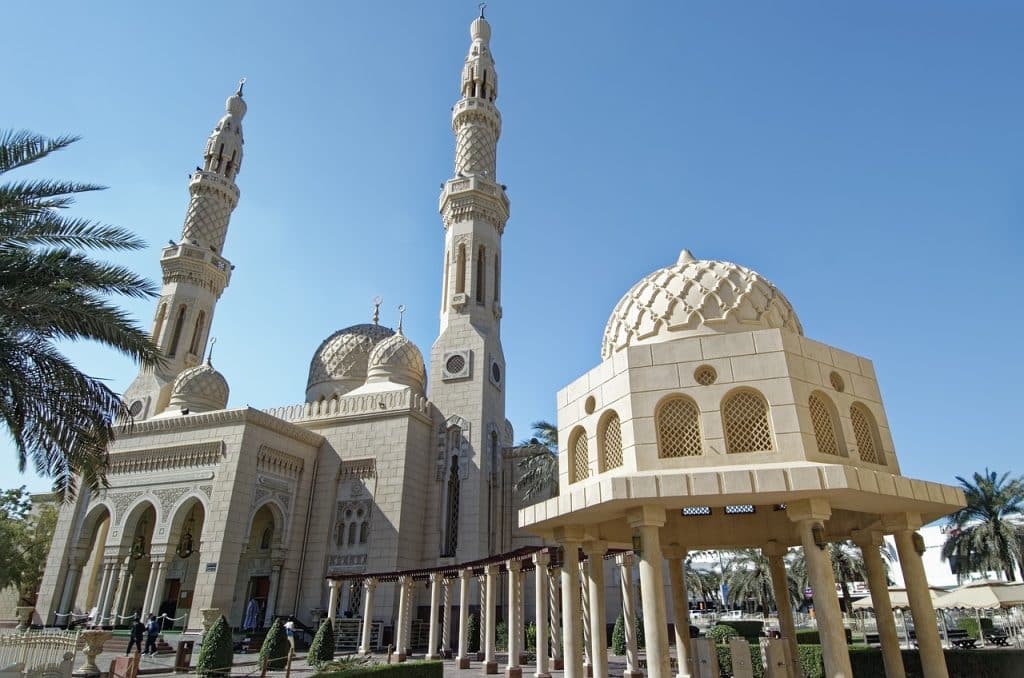 Deira has always been popular with tourists because of the traditional markets – the Gold souk and the spice souk, aerial sightseeing tours, Xxtreme Simulation, the Dolphinarium, and the heritage houses. This is old Dubai at its best. You will also find many restaurants, shops, and hotels here, like the Landmark Grand Hotel, Hyatt Regency Dubai, Al Rigga and the Pearl City Suites. It is also a residential zone.
Many of the city's top attractions like the Burj Khalifa and the Jumeirah Mosque are close. The Dubai International Airport is immediately outside the Deira neighborhood.
There are many supermarkets and shopping malls like The Deira City Centre, Al Ghurair Centre, Reef Mall, and the Hamarain Centre. Visit the perfume souk and the Deira Fish Market as well. Deira has kept its old-world charm despite all of this, though.
In Deira, the streets are livelier, occasionally congested and narrower. Asians make up the majority of the population in this area. Deira seems even more lovely in the evening.
Deira is the oldest area of Dubai. The name originated from Farsi words for two brothers who stayed here.
Deira Quick Facts
| | |
| --- | --- |
| Deira | The oldest neighborhood of Dubai full of heritage buildings, narrow streets, and traditional bazaars or Arab markets |
| Location | East of Dubai between the city and Sharjah |
| In History | It is the old commercial center, but now has modern buildings, hotels, and many shopping malls too |
| What to do and see | Visit the markets, Dubai Dolphinarium, see heritage houses, many cafes, restaurants, and hotels |
Interesting Facts About Deira
Deira is culturally rich and the oldest commercial center of Dubai
It is home to the oldest mall in the city
The most populated area of Dubai
Many residential zones
Port Saeed is located along the coast of Dubai Creek in the Deira neighborhood. It is a small port. Many shipping boats and dhow cruises start from Port Saeed.
Historical Significance of Deira
Deira's rich and captivating history is a testament to Dubai's evolution as a prominent global city. The smallpox outbreak of 1841, the devastating fire of 1896 that razed half of the homes, the fluctuating fortunes of the pearl fishing industry in the early 1900s, and the discovery of oil in 1966 are among the significant historical milestones that occurred in Deira. Numerous historical landmarks in Deira offer glimpses into Dubai's past and cultural heritage, such as:
Deira Clocktower
Constructed in 1965, this iconic edifice was erected to commemorate Dubai's inaugural oil shipment. Positioned at the gateway of Al Maktoum Bridge, the first bridge to link Deira and Bur Dubai across the creek, the clocktower stands as a testament to Dubai's advancement and contemporary outlook.
Al Ras District
One of Deira's oldest neighborhoods, it is home to numerous historical structures and institutions. Al Ahmadiya School, the first school in Dubai, the Heritage House, a traditional family home, the Spice Souk, a fragrant market for spices, herbs, and other goods, and the Sheikh Saeed Al Maktoum House, the former ruler of Dubai's residence, are just a few of the attractions.
Naif Museum
Built in 1939, the former police station now houses this museum. It includes exhibits on weaponry, clothing, medals, and papers as well as the history of Dubai's judiciary and police systems.
Cultural Diversity in Deira
Deira is a melting pot of several ethnic groups and cultural traditions, illustrative of Dubai's tolerance and variety. India, Pakistan, Iran, Africa, and Southeast Asia are just a few of the many nations and areas represented in Deira. In Deira, you can sample the various customs, dialects, religions, cuisines, arts, and crafts that they practice. Among the ways to explore Deira's cultural diversity are:
Dubai Islands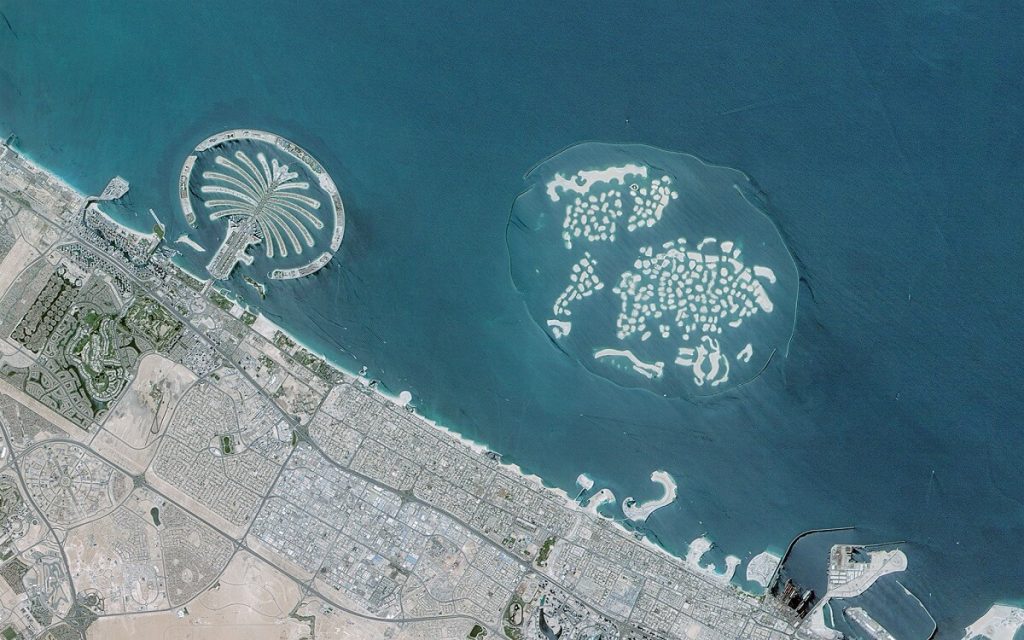 This is a new development project that extends Deira into the sea for the first time. It consists of four man-made islands that offer various attractions and activities for visitors. One of them is Deira Island Night Souk, which is said to be the world's largest night market with over 5,000 shops selling everything from clothes to electronics. Another one is Deira Mall, which is expected to be one of the largest malls in the world with over 1,200 stores and a retractable roof.
Women's Museum
This museum is devoted to showcasing the position and value of women in the United Arab Emirates. It highlights their accomplishments in a variety of spheres, including business, politics, the arts and sports. Their clothes, jewelry, accessories and private narratives are also on show.
Pearl Museum
This museum is housed in a former pearl merchant's home from the 1930s. The history and significance of pearl diving to Dubai's economy and culture are demonstrated. Additionally, it exhibits many kinds of pearls as well as pearl diving-related equipments, gear and documentation.
Deira presents a special chance to discover many facets of Dubai life. Interacting with people from other origins and cultures might help you gain fresh viewpoints and insights.
Top Attractions of Deira
Gold Souk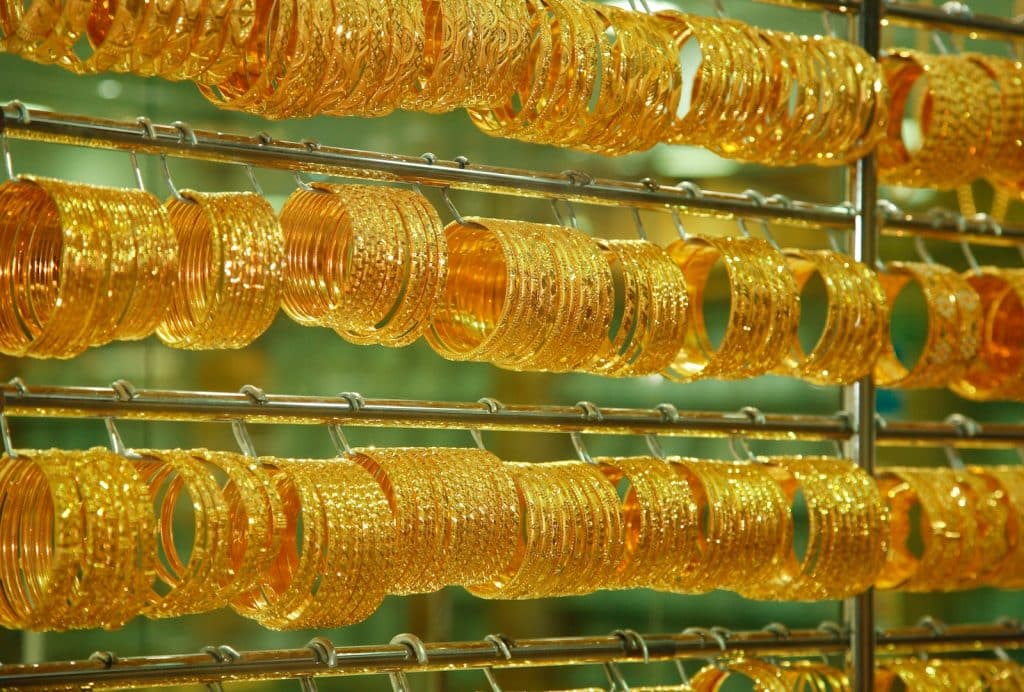 This is the traditional and famous Gold market of Dubai. Gold is some of the cheapest here. You will find everything made of gold, from trinkets to heavy bridal sets. Opening hours: Mon-Sun – 10 AM to 1 PM, 3 PM to 10 PM. Address – The Creek, Dubai, UAE
Spice Souk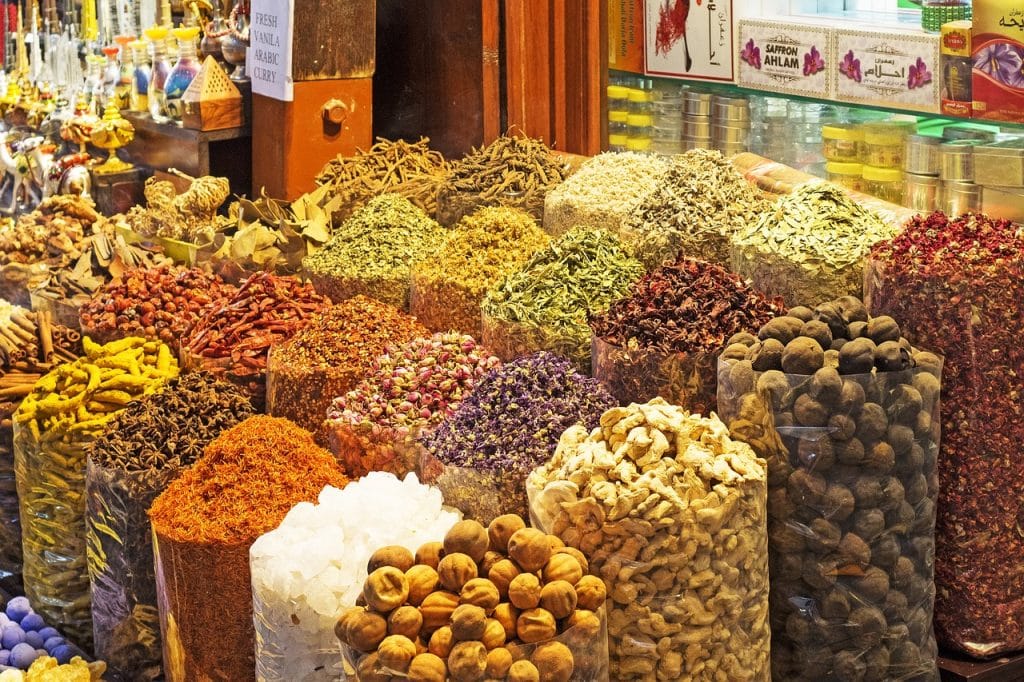 The traditional market for freshest spices. You will also find medicinal herbs and powder, all authentic. You will get all the vital ingredients used in Arabian cuisine. Opening hours: Sat- Thu – 4 PM to 10 PM, Friday – 9 AM to 10 PM. Address – The Creek Dubai, UAE
Perfume Souk
East of the Gold Souk. You will be engulfed by aromatic scents, as soon as you enter the area around the souk. Find the best perfumes in different bottles. You can even customize your own. Opening hours: 10 AM to 1 PM, 4 PM to 10 PM (all days). Address – Sikkat Al Khail Road.
Women's Museum Bait Al Banat
For all achiever women, in spite of all odds in the UAE. The first floor displays the work of female artists, the second floor has written material. Opening Timings: Sat-Thu – 10 AM to 7 PM. Address – Al Sabkha, Deira
Heritage House
A courtyard house constructed in 1890, previously inhabited by a rich pearl trader. Find all kinds of displays and evidence about the way of life. Audio and videotapes and other 3D-artefacts. See the pantry, meeting rooms, and kitchen of the past era. Opening hours: 8 AM to 7.30 PM, Sat-Thu – 2.30 PM to 7. 30 PM on Fridays. Address – Deira, Al-Ras District
Al Ahmadiya School
It is the first primary school in Dubai, founded by the reputed pearl merchant Sheikh Ahmed bin Dalmouk. Presently, the classrooms have been converted into exhibitors. They display the history of Dubai. Opening hours: 8 AM to 7.30 PM – Sat-Thu, and 2.30 PM to 7. 30 PM on Fridays. Address – Deira, Al-Ras District
Deira City Centre Shopping Mall
Buy the latest fashion textiles and clothes, dine in premium restaurants and enjoy a movie. Opening hours: 10 AM to 12 AM, Mon-Sun. Address – 8th Street, Dubai
Xxtreme Simulation
Entertainment for thrill-seekers. Racing simulation center with 8 car simulators. Opening hours: 11 AM to 11 PM, Sun-Thu, and 2 PM 12 AM on Fridays. Address – Um-Hurair 1, Deira
Dubai Dolphinarium
See dolphins in action here. Opening hours: Mon-Sat, 9 AM to 6.30 PM. Address – Inside Creek Park Gate, Um-Hurair 1, Deira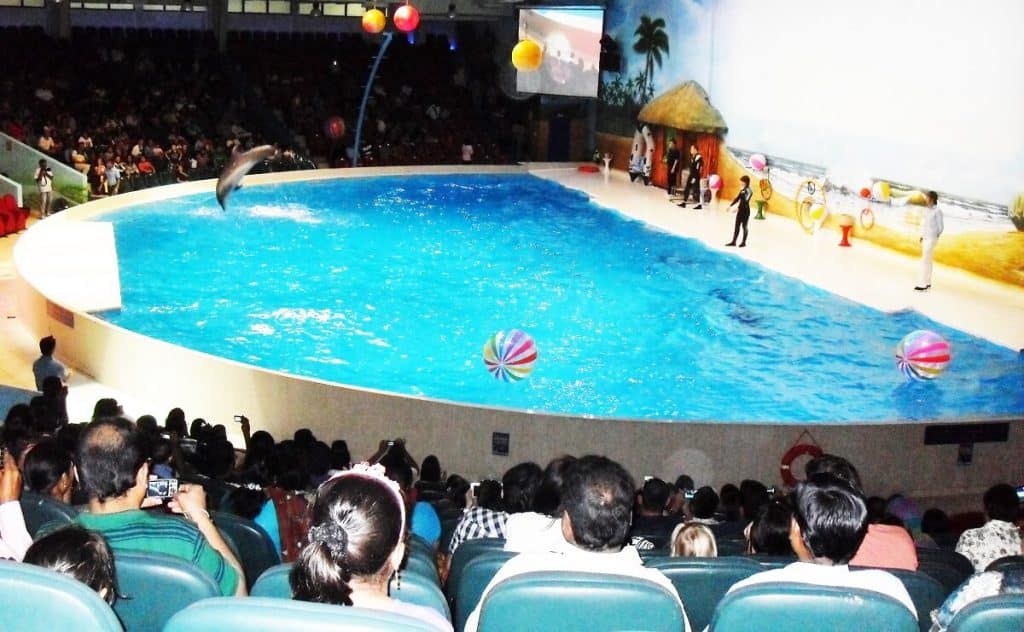 Dining Options in Deira
Deira also has a selection of dining establishments to accommodate all tastes and preferences. Indian, Pakistani, Iranian, Lebanese, Chinese, Thai, Filipino, and other regional and national cuisines are among those available. Machboos, harees, luqaimat, and khabees are just a few examples of traditional Emirati fare that you can eat. Several of Deira's well-liked restaurants include:
Al Bandar: Al Bandar is a highly acclaimed seafood restaurant that is renowned for its exceptional selection of fresh and delectable fish, shrimp, crab, lobster, and other seafood delicacies. Visitors are afforded the privilege of handpicking their preferred seafood from our impressive display and having it expertly prepared to their exact specifications. Moreover, they offer a breathtaking view of the creek and the Dubai skyline, providing an immersive and unforgettable dining experience.
Al Shami: This Lebanese restaurant delivers delicious and authentic foods like hummus, tabbouleh, shawarma, falafel and kebabs. Al Shami further provides live performances by singers and dancers.
Ravi Restaurant: This is a Pakistani restaurant serving a variety of tasty and spicily prepared meals, including biryani, karahi, nihari and haleem. Locals and visitors to the area frequent the Ravi Restaurant.
Accessibility and Convenience
Deira presents itself as a viable and pragmatic destination for tourists seeking to immerse themselves in the Dubai experience. The area boasts a well-connected public transportation system that conveniently links it to other parts of the city. To navigate within Deira and beyond, visitors can avail themselves of the Metro, bus, taxi or water taxi. The locality offers a plethora of options for public transportation, ensuring ease of travel for all.
Dubai Metro: This is a rapid transit system that runs along two lines: the red line and the green line. The green line passes through Deira and has 16 stations that cover major attractions and landmarks. The metro is fast, clean, safe and affordable.
Dubai Bus: The vast majority of the city's districts are served by Dubai's massive bus network. A variety of locations, including the airport, beach, mall and other well known places, are easily accessible via the bus lines in Deira. Given that the buses have air conditioning, passengers may travel in comfort and for a reasonable price.
Abra: This is a traditional wooden boat that operates as a water taxi across the creek. The abra is a fun and cheap way to travel between Deira and Bur Dubai. You can enjoy the scenic view of the creek and the city while riding the abra.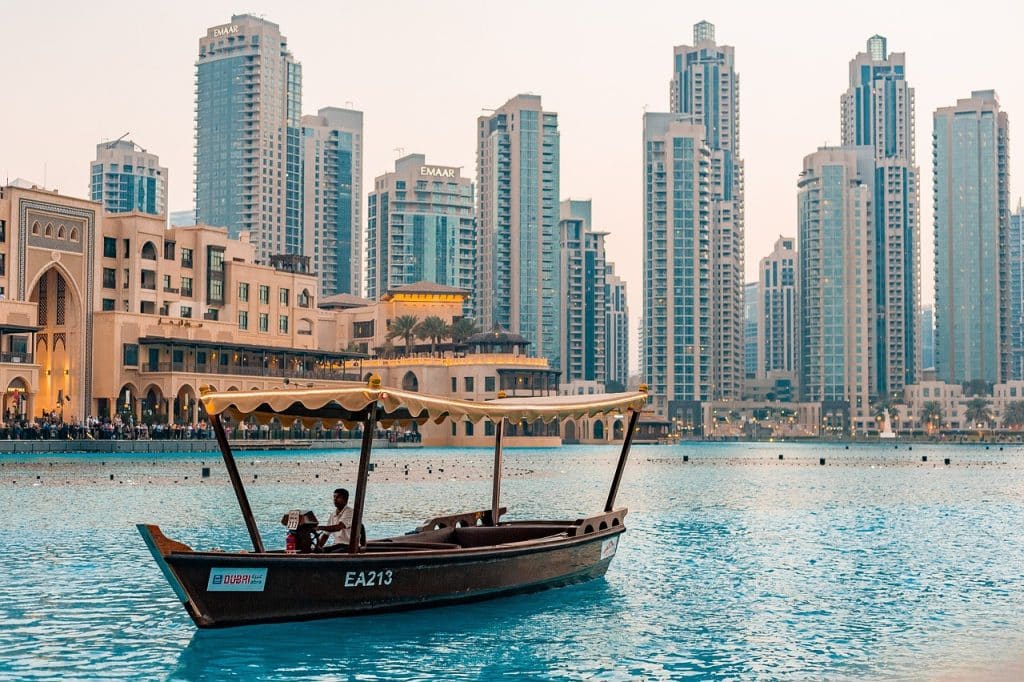 Deira is also close to Dubai International Airport (DXB), which is one of the busiest airports in the world. DXB serves over 90 airlines that fly to over 240 destinations across six continents. DXB is only 15 minutes away from Deira by car or taxi. You can also use the metro or bus to reach DXB from Deira.
Conclusion
Deira is a special place that combines convenience, shopping, history and culture. For everyone visiting Dubai, it is a must-visit location. You may get a true sense of Dubai's culture and diversity by traveling to Deira. You may take use of the amenities that Deira offers, which are contemporary and cozy. No matter what you're searching for in terms of history, culture, entertainment, or relaxation, Deira has it. Discovering Dubai's past, present and future may be done at Deira.