Dubai in the Persian Gulf is a major city in the United Arab Emirates. Once a small fishing village, Dubai is now a major transport hub, financial service, trading center, and has thriving real estate and aviation businesses. Dubai is cosmopolitan with a focus on hospitality and tourism. The city has the world's tallest building and the 2nd maximum number of 5-star hotels in the world. Every Dubai travel guide will highlight the city's huge shopping malls, the stunning Palm Jumeirah, ancient souks or traditional markets, beaches, and sand dunes. Dubai city is a center for culture as well.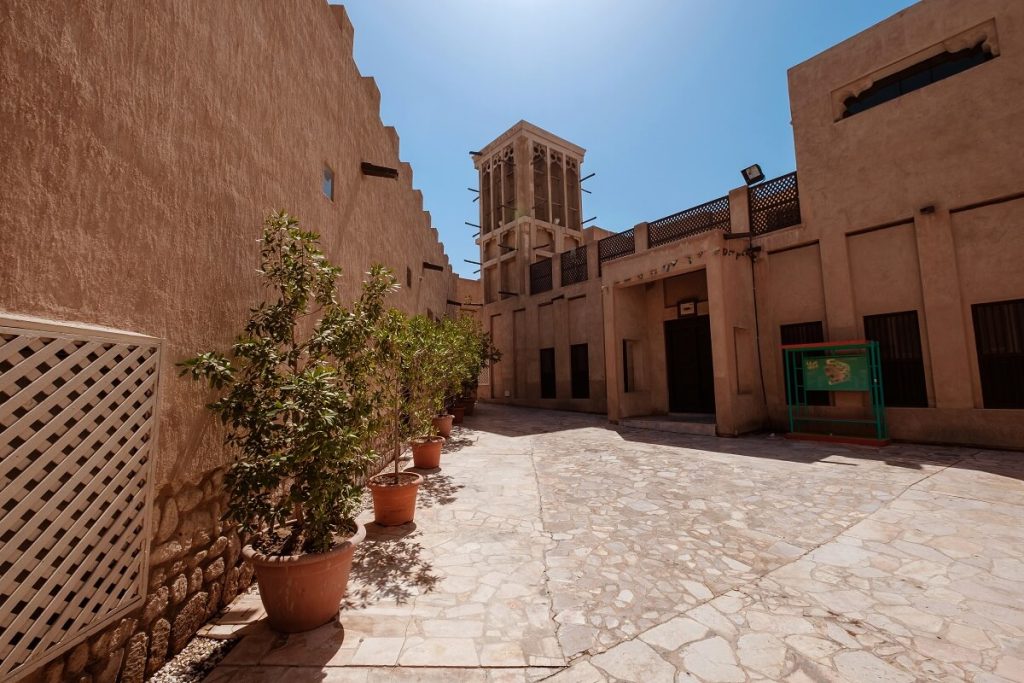 Dubai traces its roots back to 1833 when the Bani Yas tribe led by the Maktoum Family settled down in the region. The early settlers were into fishing and pearl culture. With time, the city evolved as one of the major ports. After the discovery of oil in 1966, Dubai constructed new roads, hospitals, schools, and airports.
The erstwhile rulers of Abu Dhabi and Dubai envisioned a federation of Emirates, which materialized in 1971 with the joining of Abu Dhabi, Sharjah, Dubai, Ajman, Umm Al Quwain, Fujairah, and Ras Al Khaimah.
Dubai started attracting tourists in the 1980s and '90s with the development of top-quality hotels, air connectivity with the rest of the world and hosted many international sporting events. In Dubai now, you can visit many attractions like the Burj Khalifa, Ferrari World, Dubai Museum, the Creek, Downtown Dubai, Media City, Al Quoz, Jumeirah Beach, Dubai Marina, Old Dubai, and Palm Jumeirah.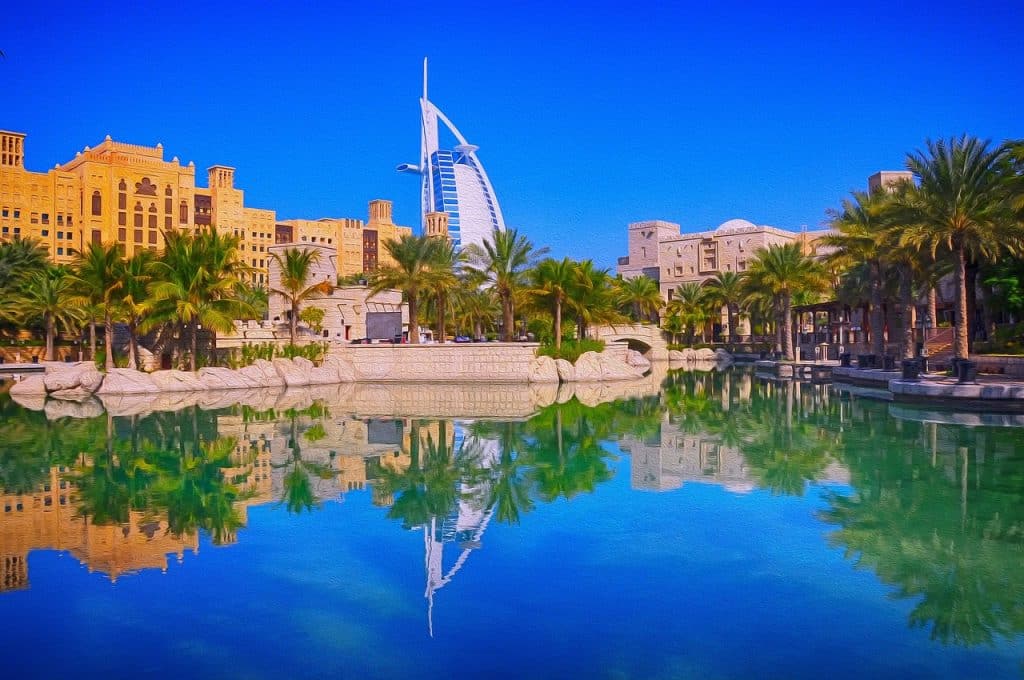 Dubai Travel Guide – Top 10 Quick Facts
In the United Arab Emirates, Dubai is the biggest and most populous city.
As per the last census, taken in March 2018, the population of Dubai is 3,010,261 people
Dubai is spread across 1,588 square miles
The official language of Dubai is Arabic
The Dubai Metro is the world's first driverless metro rail network
Dubai International Airport is the primary airport in Dubai
Dubai Water Bus is a boat service covering 8 stations
Dubai does not follow the UAE Federal Legal System but has its own Courts of law
Football and cricket are the most popular sports in Dubai
Dubai is a major international transport hub as the city is strategically located between Asia, Europe, and North Africa
Top Reasons to Visit Dubai for Vacation
There is something for everyone in Dubai. Burj Khalifa at 829.8 meters is the world's tallest building. There are huge shopping malls, Jumeirah beach, awesome hotels, and the Ferrari World for the sporty. Often, the city is associated with shopping with tourists, but you will find many awesome beaches too where you can get a tan, thanks to the strong Arabian sun.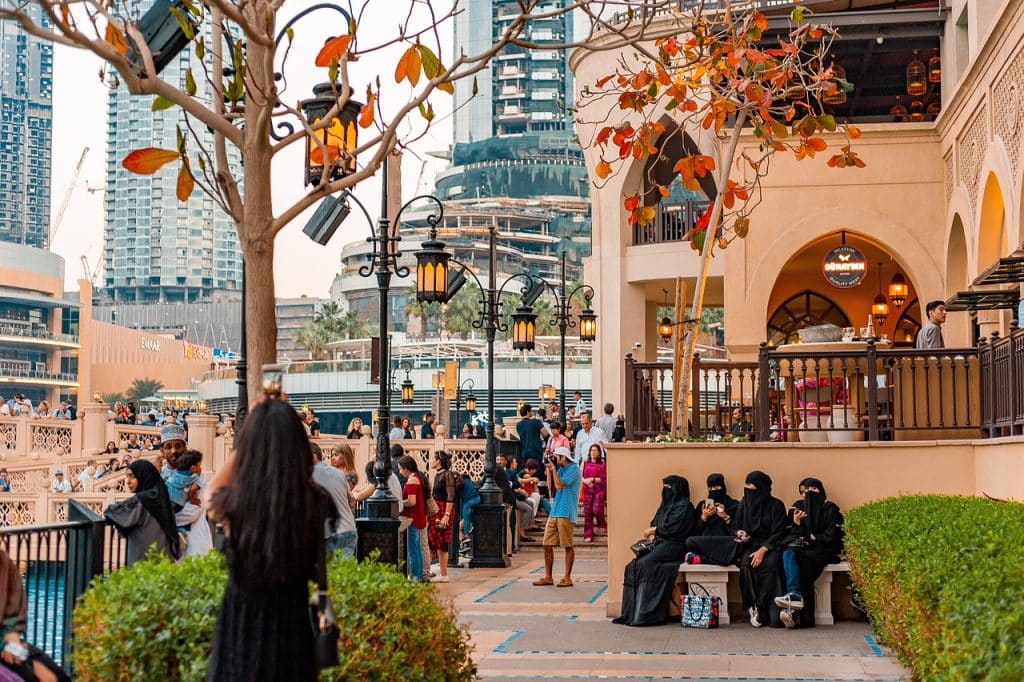 Nightlife – Cosmopolitan Dubai also has a happening nightlife scene. Some of the international nightclubs are Pacha, Mahiki, and Blue Marlin Ibiza.
Shopping – Dubai is a shopping paradise. You will find some of the world's best shopping centers and high-end retail stores in Dubai. But there are traditional souks too like Bur Dubai, gold souk, perfume souk, and the spices market. Dubai hosts month-long shopping festivals for cars and gold that attracts tourists from around the world.
Culture – Dubai is a cultural melting pot. People from around the world stay here and have influenced the city's culture. See the old wind towers that cooled the houses of the past in the Al Bastakiya neighborhood. Visit the 3000 years old Hatta Heritage Village. Spend an afternoon wandering through the streets of Al Fahidi, the Old Dubai. Appreciate the traditional architecture at the Sheikh Saeed Al-Maktoum House. and spend your evening in Deira, trying Dubai's street food.
Burj Al Arab – You will find plenty of luxury properties, including the 7-star Burj Al Arab. The hotel has its own fleet of luxury cars and also a helipad.
The name Dubai has come from the word "Daba" which means "to creep". It refers to the slow flow of the water in Dubai creek. The name can also be traced back to "baby locust". In the past, the area was badly infested by locusts.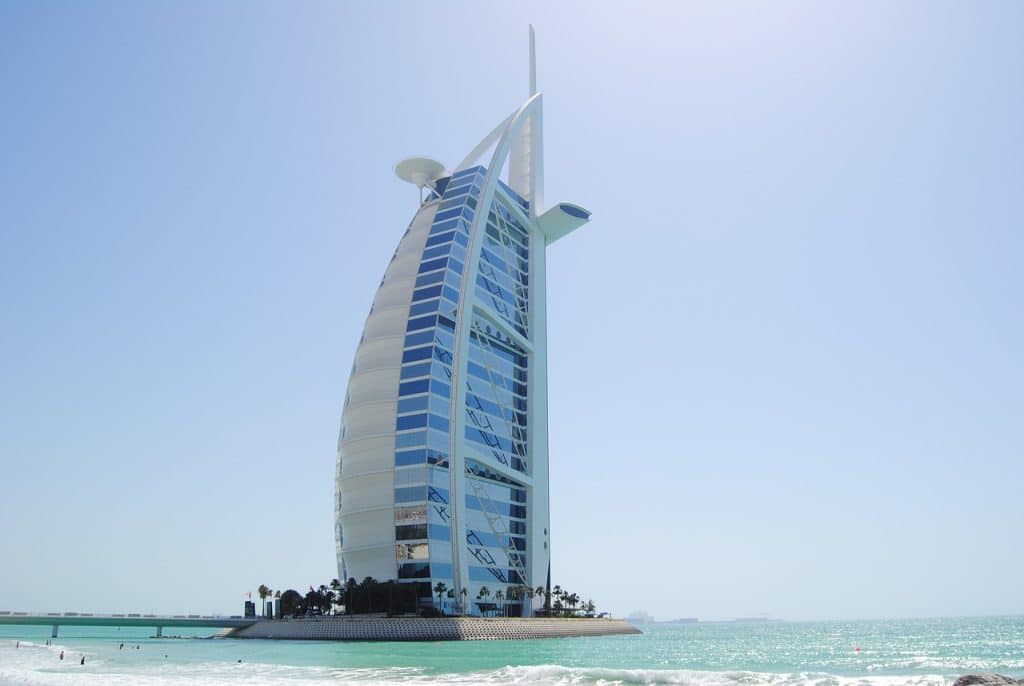 Top Places to Visit during Dubai Vacation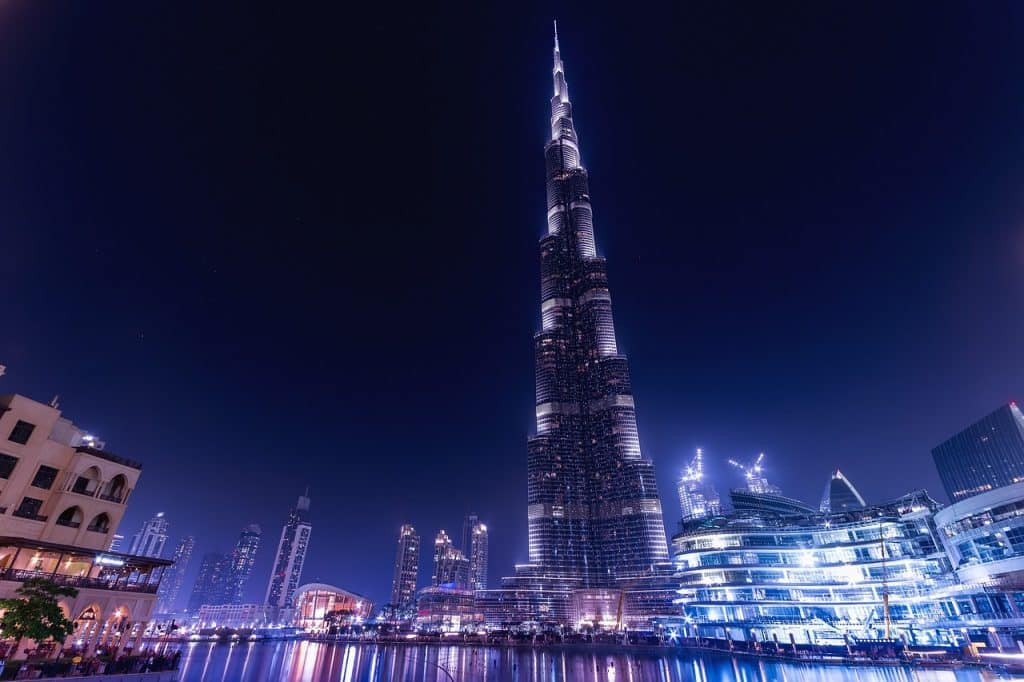 Burj Khalifa
The Burj Khalifa is the highest structure in the world at 829.8 meters. It is a landmark building in Dubai. There are plenty of gardens and parks around this gigantic structure. It also has the world's tallest fountain by the name Dubai Fountain on its premises.
Palm Jumeirah
An incredible tree-shaped island just off the coast. It houses some of the best condominiums, jazzy hotels, and restaurants serving cuisines from all over the world. You can climb aboard the Jumeirah Boardwalk and view the spectacular Burj Al Arab Hotel and Dubai coastline.
Dubai Mall
It is one of the swankiest malls in Dubai. It grants access to both the Dubai Aquarium and the Burj Khalifa. There is an ice-skating rink, multiplex, and gaming areas. There are live music and shopping festivals.
Dubai Museum
Housed in the Al-Fahidi Fort. The museum has exhibits that showcase the royal way of life.
There is weaponry, musical instruments, and artifacts from the old era.
Bastakia
The older section of the city with buildings made of limestone and coral that showcase Arabic culture. Visit the Majlis Gallery and the Al Serkal Cultural Foundation.
Dubai Creek
It is a saltwater creek, which divides the city into two parts. You can hop onto a cable car and cover the 2.3 km stretch over Dubai Creek Park in an hour. But the traditional way is to cross the creek in a dhow.
Jumeirah Mosque
It is one of the most iconic structures in Dubai. 'Open Doors, Open Minds' is the mosque's guiding principle. Up to 1,200 worshipers can fit within.
Deira
You will find some top markets and the international airport in this neighborhood. Visit the Dhow Wharfage.
Jumeirah Beach
It is a palm-tree-lined white sandy beach with many top hotels, resorts, and buildings.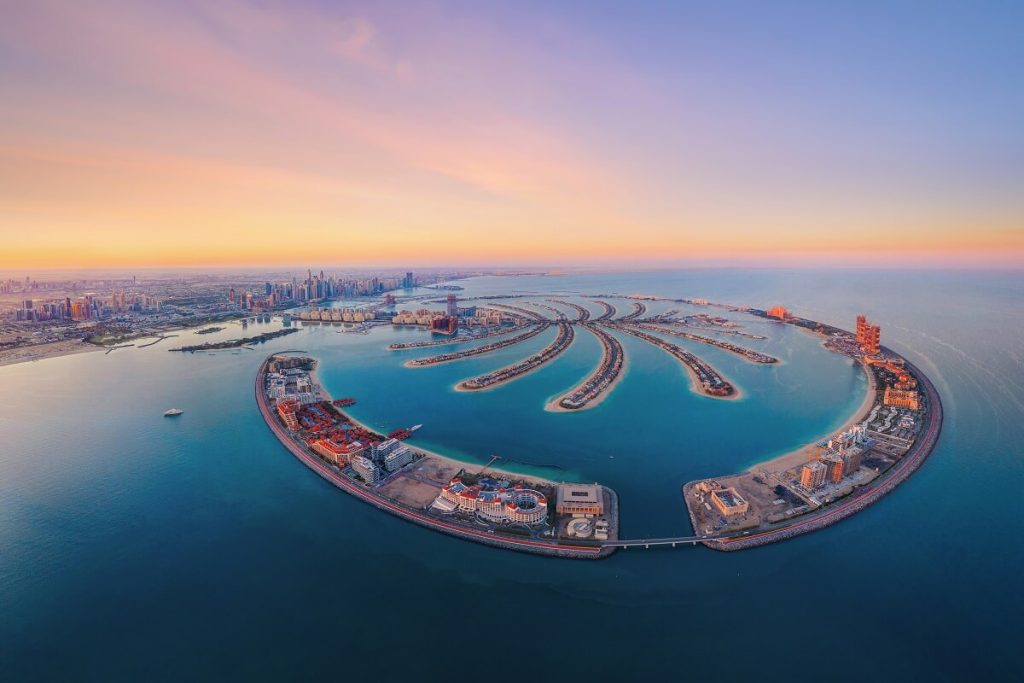 Dubai Airports
Dubai has two major international airports.
Dubai International Airport
Al Maktoum International Airport
Dubai International Airport
This is a vast airport and services the major airlines. Dubai Airport has 3 terminals. Terminal 3 is exclusively used by Emirates. You will find to and from all major cities in the world. One of the world's busiest airports, it is often a changing point for travelers visiting Asia, Africa, and Europe. The airport is equipped to handle large aircraft like the A380. It has a capacity of 90 million passengers per year.
Bus – You can get several buses to the Dubai City Centre which is about 5 km away. However, most of the hotels are located on the Persian Gulf coast, which is about 40 km. away. The price starts at $2. Air-conditioned buses leave every 7 minutes during the daytime and 20 minutes at night.
Metro – You can take the metro to reach the city center in less than 40 minutes. Use the red line to travel within the city. It will cost you $ 1.6.
Taxi – There are designated taxi booths in the airport. You will find all types of vehicles, even luxury cars, and limousines.
Al Maktoum International Airport
The smaller airport of Dubai. It mostly caters to smaller aircraft, low-budget airlines, and cargo. Al Maktoum can cater to 5-7 million passengers a year. However, it is undergoing extensive infrastructural improvements and will be able to facilitate 160 million passengers.
Bus – Buses are available round the clock. The Express Bus F55 operates between 6 am to 10 pm. It can take you to the Ibn Battuta Metro Station, from where you can take the Greenline metro to the city center. There is also another night bus service F55 A.
Taxi – You can rent a car or a taxi. But it will be costlier.
Tips for the First Time Visitor of Dubai
What to Wear
Dubai is conservative and follows Islamic laws. So dress conservatively.
Your dress should reach below the knee and your head and shoulders should be covered.
Behavior
Public show of affection is not allowed and can land you in jail.
Religion
During Ramadan, you cannot eat, drink, smoke or chew gum in public areas in the daytime.
Music
Loud music is not allowed in public areas.
Driving
Do not drive after drinking. You can land up in jail.
Legal
Drugs, pornography, and weapons are not allowed.
Best Season to Visit Dubai
Hot and hotter are the two seasons in Dubai.
November to March: This is wintertime in Dubai. However, it will only be slightly cooler. Outdoor activities are enjoyable at this time. The Dubai Shopping Festival also takes place at this time.
April to October: The temperature is at its peak, especially during the day. Spend your days within the air-conditioned shopping centers. The evenings are much more comfortable.
Visiting Dubai on a Budget
In Dubai, events and other activities can be very expensive. Healthcare too is very expensive. So, please travel with insurance.
Travel – Book your air tickets well in advance. Take the metro. On a bus, you may have to change at a stop often, which can quickly add to your costs. You can also avoid the traffic rush on a metro. When you purchase a metro ticket, load it with the day pass. You can also rent a bike to travel in and around the Marina area. Hire an Abra to cross the Dubai Creek.
Accommodation – Book a hotel in the Old part of Dubai. It will be cheaper. They will cost significantly less at Al Basha, Al Mankhool, Bur Dubai, and Deira.
Mosques, Museums – The Jumeirah Mosque is a beautiful place. It welcomes people of all religions. A guided tour will cost you only $5.44. You can also visit the Dubai Museum at 80 cents per head.
Burj Khalifa – Visit the Burj Khalifa on a budget. Book online in advance online to get a cheap deal. If you book on the spot, the price will be 75% higher.
Food – Avoid flashy restaurants. Head to the local food venues. You can go to Al Dhiyafah for Indian, Pakistani, Lebanese, and Iranian food.
Boat Ride – Enjoy a boat ride across the Dubai creek for just a dirham. The old dhows and abras that used to ferry people and goods over the water may still be seen at Dubai Creek, the city's historic center. For just one dirham (about $0.27), you may cross the creek in an abra, a classic wooden canoe. This is an affordable and beautiful way to get from Deira to Bur Dubai, where you can visit the souks, museums, and historical monuments.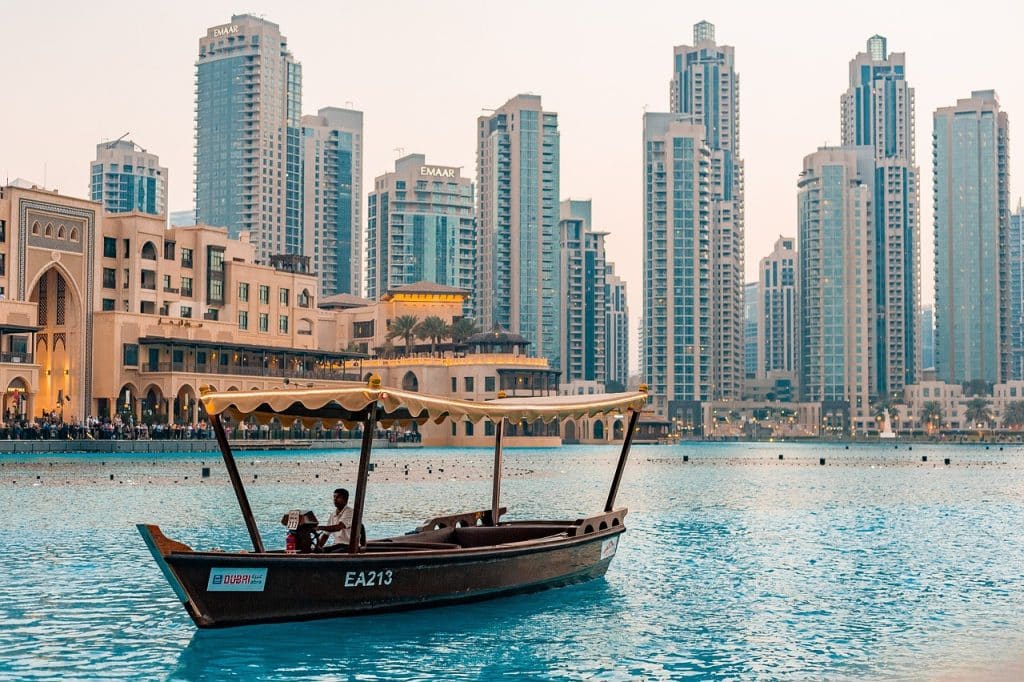 Activities and Experiences unique to Dubai
Dubai is not only a place to see, but also a place to do. The city offers a range of activities and experiences that are unique to its culture, history, and geography. For example, you can:
Try camel meat and milk at some of the local restaurants and cafes. Camel meat is lean and rich in protein, while camel milk is lower in cholesterol and higher in vitamin C than cow's milk.
Enjoy Turkish cocktails at Ruya, a restaurant that serves Anatolian cuisine with a twist. The cocktails are based on classic Turkish flavors, such as pomegranate molasses, rose water, and spices.
Experience Emirati hospitality at Al Marmoom Bedouin Experience, where you can learn about the traditional lifestyle of the desert dwellers. You can also enjoy a camel ride, a falcon show, and a barbecue dinner under the stars.
Zipline through Dubai Marina, one of the most scenic and vibrant areas of the city. You can soar over skyscrapers, yachts, and waterways at speeds of up to 80 km/h on the world's longest urban zipline.
Skydive over the Palm Jumeirah, one of the most thrilling and spectacular ways to see Dubai. You can jump from 3,000 feet and freefall for 60 seconds before landing on a beach with views of the island and the city skyline.
Free Things To Do in Dubai
Dubai is a city of contrasts, where upscale malls and sophisticated skyscrapers mix alongside ancient souks and historic neighborhoods. Even if you have a limited budget, Dubai is a city that offers a lot of fun and leisure alternatives. In this post, we'll look at some of the free activities in Dubai that'll add to the enjoyment and memorability of your trip.
Street Wrestling
Street Wrestling is very popular. Workers from Pakistan and India gather on Deira's streets on Friday afternoons close to the fish market for a brawl. This is a historic sport that has its roots in the 19th century, when wrestlers from various regions engaged in competition for honor and prizes. The workers can now unwind and enjoy themselves after a demanding week at work. The matches are available for free viewing, and you can support your favorite wrestler.
Horse Racing
See horse racing at Meydan. Meydan, the biggest integrated racing complex in the world, is where you can witness some of the best horses and jockeys in the world race. The racing season lasts from November to March, and most of the events are free to attend, with the exception of the Dubai World Cup, the wealthiest horse race in the world. From the grandstand, you can take in the breathtaking views of the Dubai skyline.
Souq Madinat
Stroll around Souq Madinat. Shops, eateries, bars, and cafes may be found in Souq Madinat, a contemporary replica of a traditional Arabian bazaar. The architecture, fountains, and enormous turtles that reside in the rivers may all be seen when strolling through the souq. Additionally, you may see the Burj Al Arab while riding a free abra through the souq.
Al Bastakiya
Old Dubai includes Al Bastakiya. View the beautifully preserved historic homes that depict the ancient Emirati way of life. Persian traders who had relocated to Dubai established Al Bastakiya in the late 19th century. The homes have wind towers, courtyards, and winding lanes that add to the attractive ambiance. A few of the homes that have been transformed into museums, art galleries, cafes, and hotels are open for visits.
Dubai Fountain Show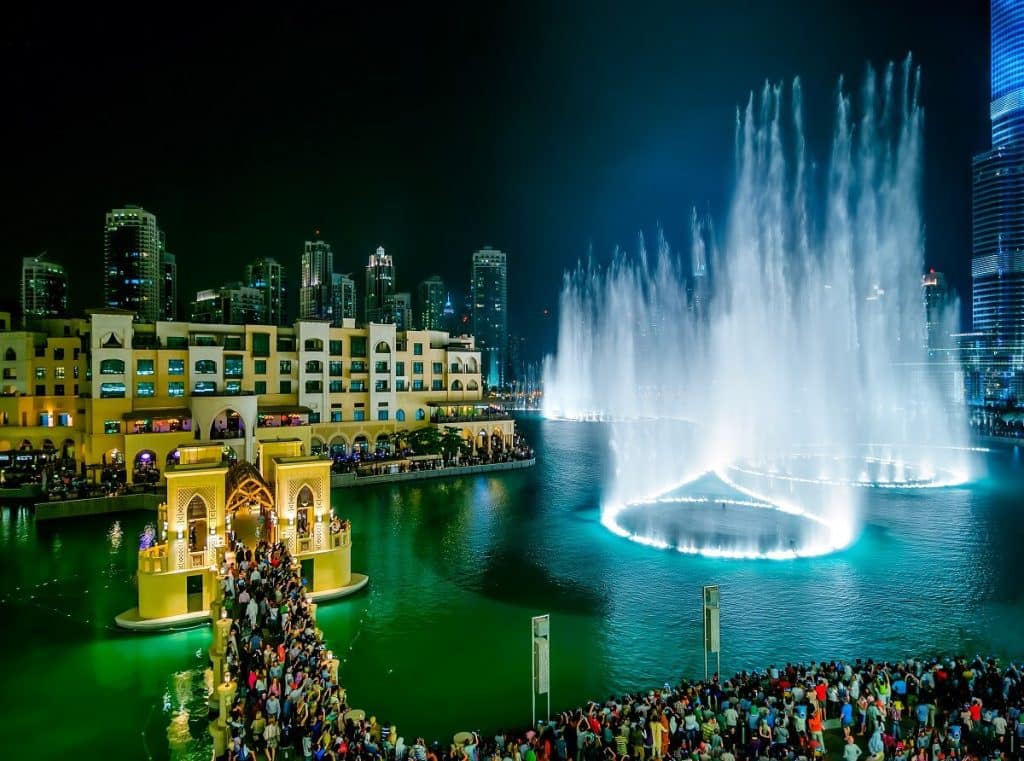 Watch the Dubai Fountain show. The Dubai Fountain is the world's largest choreographed fountain system, located on the Burj Khalifa Lake. The fountain performs every evening, with jets of water reaching up to 150 meters high, synchronized with music and lights. The show is free to watch from various spots around Downtown Dubai.
Coffee Museum
Visit the Coffee Museum. If you are a coffee lover, you will enjoy visiting the Coffee Museum in Al Fahidi Historical Neighbourhood. The museum displays various exhibits related to the history, culture, and art of coffee making and drinking around the world. You can also sample different types of coffee and buy some souvenirs at the museum shop.
Kite Beach
Unwind at Kite Beach. One of the most well-liked beaches in Dubai is Kite Beach, where you can take in the rays, sand, and water. Kite surfers who pull off thrilling exploits on the waves frequent the beach as well. You can join them if you have your own equipment or watch them for free.
Food and Drink in Dubai
Dubai is a cuisine lover's dream, with a thriving food and drink culture that reflects its multiethnic populace. Indian, Italian, Japanese, Moroccan, Lebanese, and other international cuisines are all available. Authentic Emirati cuisine is also available, showcasing the area's diverse culinary traditions. Here are a few elements of Dubai's food and beverage scene that you must not miss.
Overview of Dubai's food and drink scene
With new eateries, cafes, bars, and lounges opening each month, Dubai's food and beverage industry is continuously developing and growing. From street cuisine to gourmet dining, from casual to chic, from traditional to current, there is something available for every occasion, mood, and price range. Some of the factors that influence Dubai's food and drink scene are:
A population that is diverse. More than 200 different nationalities call Dubai home, each bringing with them unique culinary customs and tastes. Both real foods from various places and civilizations and fusion cuisines, which incorporate various influences, are available.
The innovation of the chefs. Dubai attracts some of the best chefs in the world, who create dishes that are not only delicious but also artistic and inventive. You can find dishes that use local ingredients in new ways, such as camel burgers or date ice cream. You can also find dishes that use molecular gastronomy, edible flowers, or exotic spices.
The market's competitors. The food and beverage industry in Dubai is extremely competitive and offers hundreds of options in every market segment. This means that in order to draw and keep clients, restaurants, cafes, bars, and lounges must constantly enhance their quality, level of service, and ambiance.
The control of the government. Regarding hygienic practices, alcohol usage, and food safety, Dubai has tight laws and regulations. The Dubai Municipality Food Control Department's guidelines must be followed by all restaurants. Only authorized establishments, such hotels or clubs are allowed to serve alcohol.
Popular dishes and cuisines in Dubai
Dubai boasts an extensive array of culinary offerings that cater to diverse palates and preferences. Among the most sought-after dishes and cuisines in Dubai are:
Emirati cuisine
Emirati cuisine is influenced by the Arabian Peninsula, Iran, India, and East Africa. It features rice, meat, fish, dairy products, dates, spices, and herbs as staple ingredients. Among the most well-liked Emirati dishes are:
Majboos: A rice dish cooked with meat (usually chicken or lamb), onions, tomatoes, spices, and dried limes.
Balaleet: A sweet and savory dish made of vermicelli noodles cooked with sugar, cardamom, rose water, saffron, and eggs.
Luqaimat: Deep-fried dough balls coated with date syrup and sesame seeds.
Indian cuisine
Indian cuisine is one of the most popular cuisines in Dubai due to the large Indian community in the city. It features a variety of dishes that vary by region, religion, and culture. It uses rice, wheat, lentils, beans, vegetables, fruits, spices, herbs, dairy products, meat (mostly chicken and lamb), fish, and seafood as common ingredients. Some of the most popular Indian dishes are:
Biryani: A rice dish cooked with meat (usually chicken or lamb), vegetables, spices (such as saffron), nuts (such as almonds), raisins, and yogurt.
Curry: A generic term for a dish with a sauce made of spices (such as turmeric, cumin, coriander, chili), onions, garlic, ginger, tomatoes, and yogurt or coconut milk. It can be vegetarian or non-vegetarian.
Samosa: A fried pastry filled with potatoes, peas, onions, spices (such as cumin, coriander, chili), and sometimes meat (such as chicken or lamb).
Lebanese cuisine
Lebanese cuisine is another popular cuisine in Dubai due to the historical ties between Lebanon and the UAE. It features a variety of dishes that are influenced by the Mediterranean, Middle Eastern, and Ottoman cuisines. Some of the dishes that you should not miss are:
Hummus: A creamy dip made of mashed chickpeas, tahini (sesame paste), lemon juice, garlic, and olive oil.
Tabouleh: A refreshing salad made of chopped parsley, mint, tomatoes, onions, bulgur wheat, lemon juice, and olive oil.
Shawarma: A popular street food made of thinly sliced meat (usually chicken or lamb) that is marinated in spices and cooked on a rotating spit.
Dubai boasts a wide variety of eateries to suit all tastes and price ranges. Both traditional Lebanese food and fusion cuisines, which fuse Lebanese flavors with various influences, are available.