Mexico, just south of the United States, is a fantastic country for tourists. The country offers a lot – stunning beaches, ancient Mayan civilization, ruins of the Aztec nightlife, swamps, deserts, forests, high alpine vegetation, adventures, unique culture, many UNESCO World Heritage sites, and great food. In this Mexico travel guide, we will introduce you to the best of the country. Find out the best places to visit in Mexico, the best time to visit, climate, and we will also show you how to save money.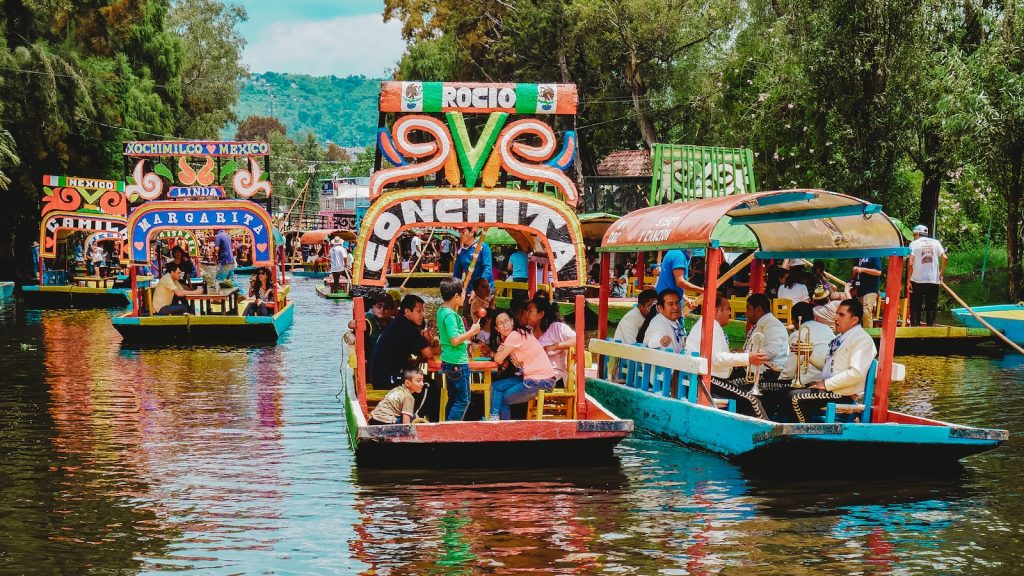 According to the United Nations World Tourism Organization (UNWTO), Mexico received 35 million visitors in 2017, making the country the world's 8th most popular country for tourists. Germany ranked 7th, while Thailand came in at 9th.
Mexico is the largest country in Central America. It is about three times as large as Texas. Mexico is shaped roughly like a wedge, widest in the north and tapering to the narrow Isthmus of Tehuantepec in the south.
Mexico Quick Facts
Official Name – United Mexican States (Estados Únidos Mexicanos).
14th largest country – Mexico is the 14th largest country in the world by total area.
The world's largest pyramid – The Great Pyramid of Cholula in Mexico is the largest pyramid in the world.
Chichen Itza Pyramid – This is one of the new Seven Wonders of the World.
National Language – Spanish.
Jaguar, the largest wildcat in North America, can be found in Mexico's southern jungles.
World's Smallest Dog – Chihuahua, the smallest dog, is named for a Mexican state.
The border between Mexico and the United States is the second-largest border in the world.
In terms of Catholics, Mexico is second only to Brazil.
Mexico is located in the 'Ring of Fire,' one of the most active earthquake and volcano zones on the planet.
Mexico is home to a very rare rabbit. The 'volcano rabbit' lives near Mexican volcanoes.
Mexico gave the world chocolate, corn and chiles.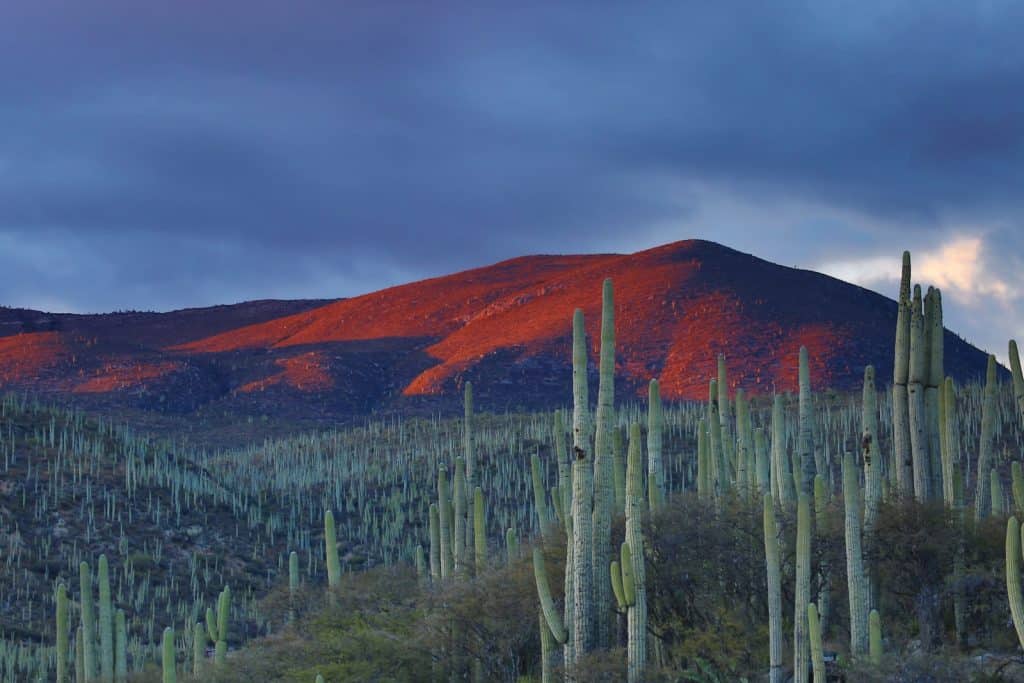 Mexico Climate
The climate of Mexico is highly varied as the Tropic of Cancer divides the country into temperate and tropical zones. North of the twenty-fourth parallel, the country sees lower temperatures in the winter. Temperatures south of the 24th parallel are reasonably consistent throughout the year. North Mexico generally receives less precipitation than the south.
| | |
| --- | --- |
| The south, both coastal plains and the Yucatán Peninsula, have a yearly median temperature between 24 and 28 °C (75.2 and 82.4 °F). Temperatures here remain high throughout the year. | Low-lying areas north of the 24th parallel of the country are hot and humid in the summer. You will have lower yearly temperature averages in the winter season. |
| Towns and cities south of the 24th parallel have constant, pleasant temperatures throughout the year. Northerly locations see seasonal variations. | Mexico City has a yearly median temperature of 15 °C (59 °F) at 2,300 meters (7,546 feet), with pleasant summers and warm winters. Comfortable for tourists and residents. |
| Rainfall varies widely both by location and season. The Baja California Peninsula has arid or semi-arid conditions. | Parts of the northern Altiplano, highlands, and high peaks in the Sierra Madres receive snow. |
| Rainy season from June to mid-October. The driest and wettest months are February and July, respectively. | Mexico is in the hurricane belt. Both coasts see storms from June to November. On the Pacific coast, hurricanes are frequently less violent. |
The Best Time to Visit Mexico
September is the best time to visit Mexico, as the weather in Mexico is cooler this time of the year. There are fewer spells of rain. There is lush greenery. September also sees a decrease in crowds as children return to school. With fewer tourists, the prices have gone down too.
Honestly, there is no bad time to visit Mexico. However, having said this, certain times of the year may appeal to different people. Some destinations and activities may be more appealing during particular seasons of the year.
Mexican Visa
Traveling by land or sea, US citizens can enter Mexico and return with a passport, but flying requires a passport. Those from other countries will need their passport to enter Mexico.
Chinese, Indians, Russians and South Africans must obtain a visa. But Mexican visas are not required for people of any nationality from the US, Canada, or a Schengen zone country.
If the purpose of your visit is to work (even as a volunteer), report, study or participate in humanitarian aid or human-rights observation, you may need a visa whatever your nationality. Visa procedures might take a few weeks. It is possible that you will be needed to apply in your country of residence or citizenship for visa.
12 Top Reasons to Visit Mexico
Mexico is the world's 8th most popular country for tourists according to the United Nations World Tourism Organization (UNWTO). Mexico received 35 million visitors in 2017, just ahead of Thailand. Its island escapes, Caribbean coastline, the cosmopolitan capital city, forests, and ancient ruins are a huge draw.
Beaches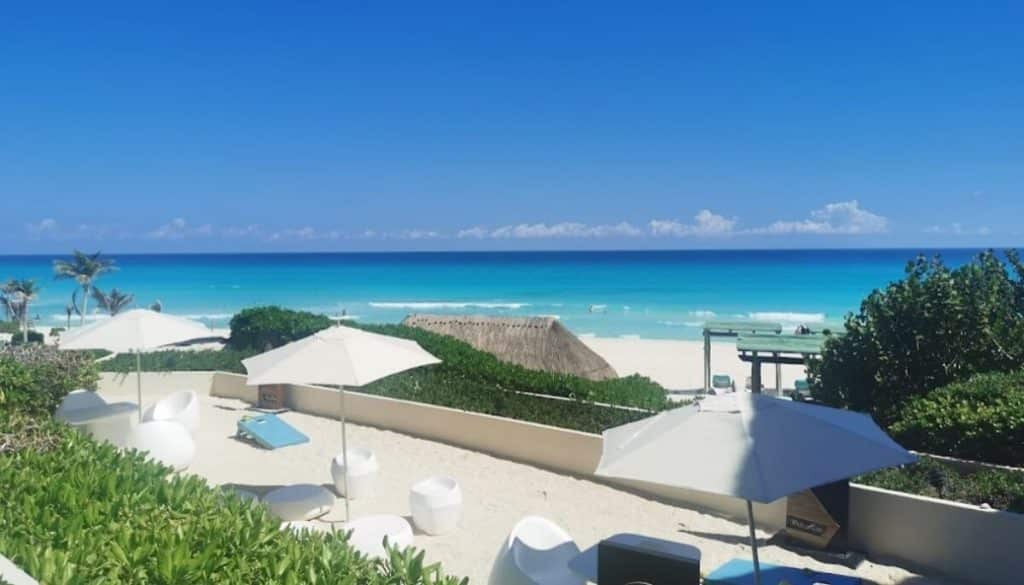 Top beaches – Tulum, Akumal beach, the Playa Las Gatas, and the Cancún beach. You can simply relax on the sandy stretch, play beach volleyball, soccer, or go paddle boarding, fishing and kayaking. There is also diving, snorkeling, sailing, and whale-watching. Playa Norte on Isla Mujeres and Xpu Ha Beach is part of the Riviera Maya. Zipolite Beach, Playa del Amor, and Playa de Tecolote are the busiest beaches. You will find many vendors selling marlin en escabencha and chocolate clams.
Ancient Sites
Teotihuacán, Chichen-Itza and the circular pyramids of Guachimontones in Jalisco are all famous.
UNESCO World Heritage Sites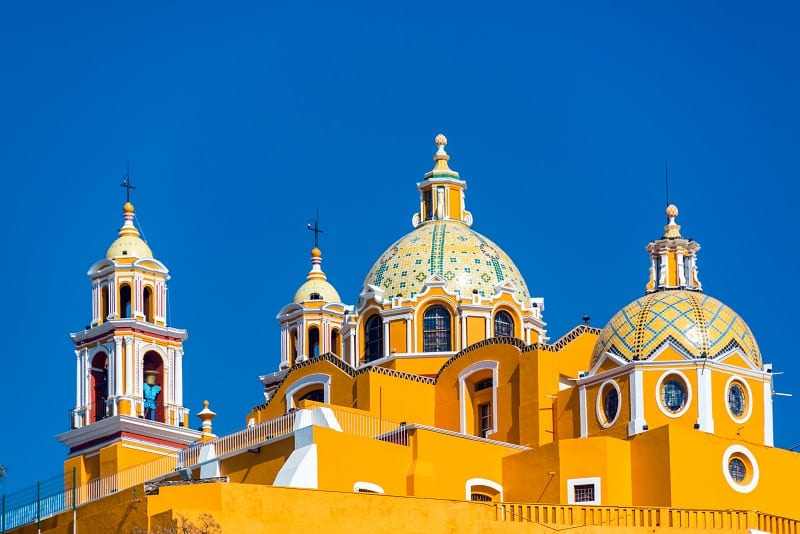 Historic Center of Mexico City and Xochimilco, Historic Centre of Puebla, Archaeological site of Monte Albán and the Historic Center of Oaxaca, Palenque, Teotihuacán, Chichen-Itza, El Tajin, Zacatecas, Uxmal, Xochicalco, the Aqueduct of Padre Tembleque and many more. There are 35 sites in total.
Mexican Cuisine
It is vast. Mayan delicacies, the tortas and tacos are mouthwatering.
Mexican Music
Truly diverse. The mariachi groups are excellent and shouldn't be overlooked.
Friendly, welcoming people
The Mexicans will go out of the way to help you if you know Spanish.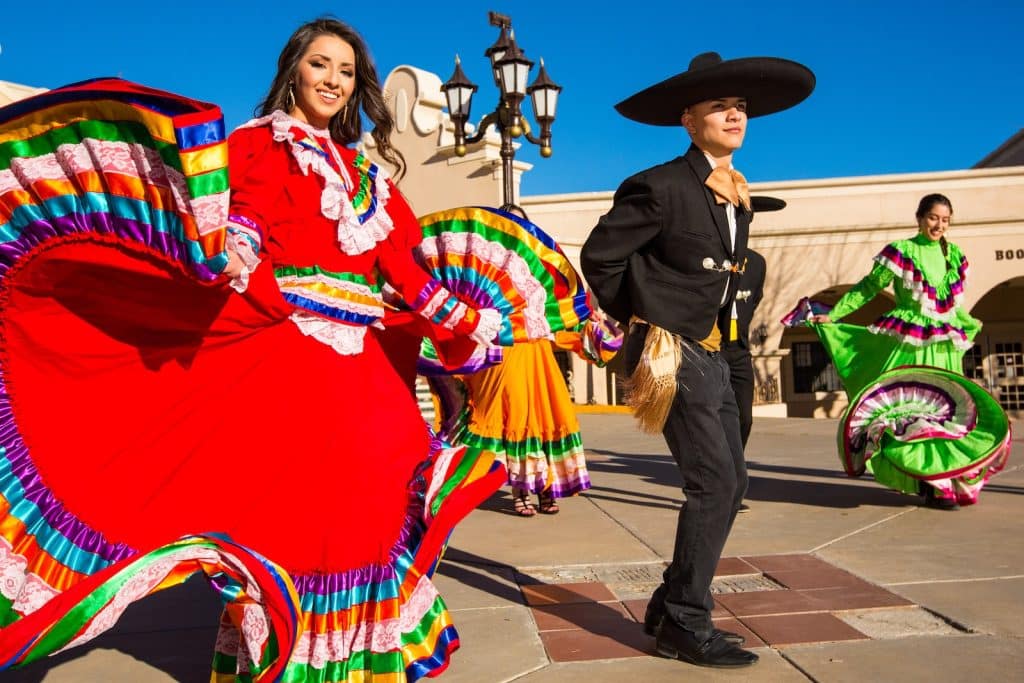 Diverse Landscape
There is something for everyone, from deserts to forests, turquoise sea to mountains, and volcanoes.
Unique Wildlife
Chance to see endangered species like Axolotl, cacomistle, Mexican prairie dog, and the Vaquita Porpoise along the Caribbean coast.
Drinks
In Mexico tequila, mezcal and pulque tastes better.
Mexican Culture
Mexican Culture is Fascinating. Mexican culture is a collage of influences, from the Mesoamerican to the Spanish. Many speak local languages and dialects, and not Spanish at Oaxaca or the mountains of Jalisco and Chihuahua. Explore Spanish colonial history in Taxco, Querétaro, and Guanajuato.
Handicrafts
The country's folk art and beautiful handicrafts are reason enough to visit Mexico. Collect woolen rugs, silver jewelry, Talavera pottery, hand-blown glass, baskets, hats, woodcarvings and clothing.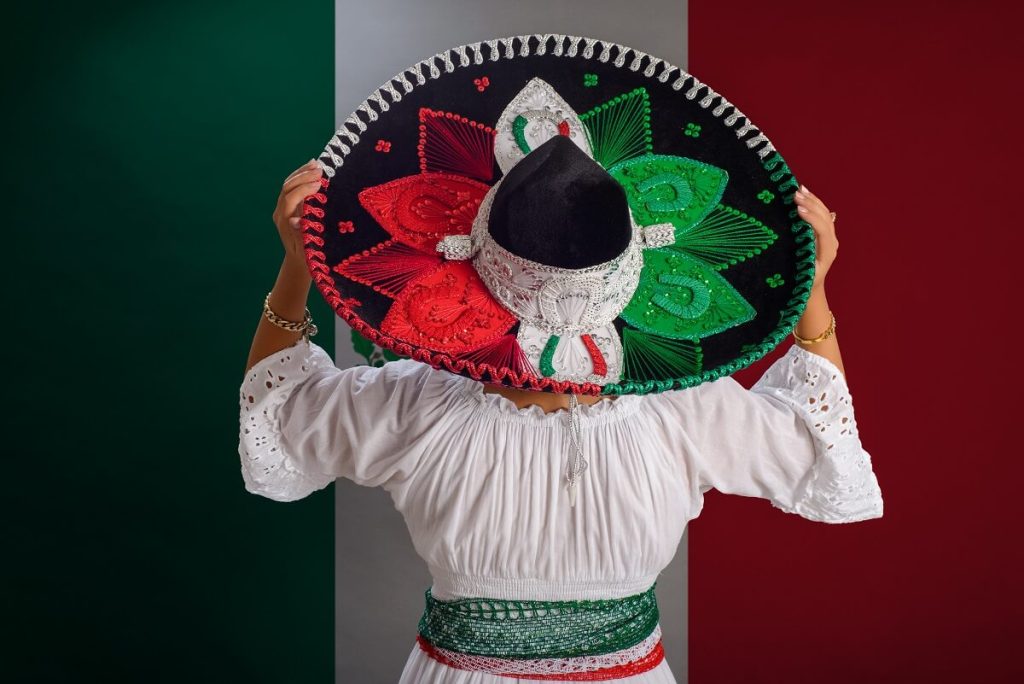 Affordable
The cost of travel and hotels is cheaper than many other places. Even though the prices are higher in the touristy areas like Cancún and Baja California, you'll still get more bang for your buck.
10 Best Places in Mexico
Mexico is a huge draw for a lot of tourists who seek extensive sunshine, stunning scenery, and beautiful sandy beaches. And of course, there are those UNESCO World Heritage sites and the Aztec and Mayan ruins.
Cancún and the Mayan Riviera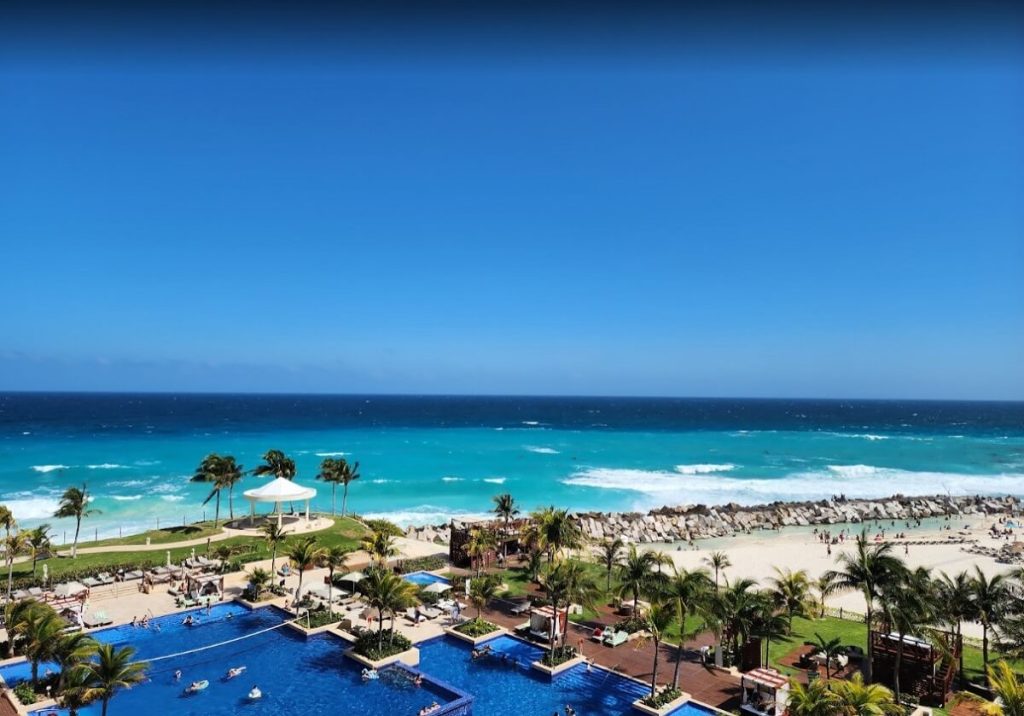 Cancún is a coastline on the Gulf of Mexico. Playa del Carmen and the island of Cozumel, are collectively known as the Mayan Riviera. There are many tourists, but it never gets too crowded, because there are many beaches along the Riviera where you can find your spot of seclusion to enjoy nature and endless crystal clear water. You will find dolphins, stingrays, there is snorkeling among the reefs, and scuba diving in the world's largest underwater museum, where you will see a spectacular collection of sculptures. All inclusive resorts in cancun are the best option for your stay in cancun.
Puerto Vallarta
A popular beach on the Pacific coast. Puerto Vallarta offers beautiful nature and adventures. You can swim with the dolphins here. There are paragliding and jet-skiing. You can also shop for arts, crafts or simply stroll along the beaches.
Cabo San Lucas and the Los Cabos Corridor
On the southern tip of the Baja Peninsula, it is often referred to as Cabo. This is one of Mexico's top beaches. The towns of Cabo San Lucas and San José del Cabo are together called the Los Cabos Corridor (Corredor Turistico). This is a 30-kilometer stretch of pristine beaches that attracts visitors for its clear water, diving, snorkeling, and fishing. There are swimming and snorkeling around the famous natural landmark El Arco de Cabo San Lucas, a huge archway carved out of the coastline where the Sea of Cortez meets the Pacific.
Copper Canyon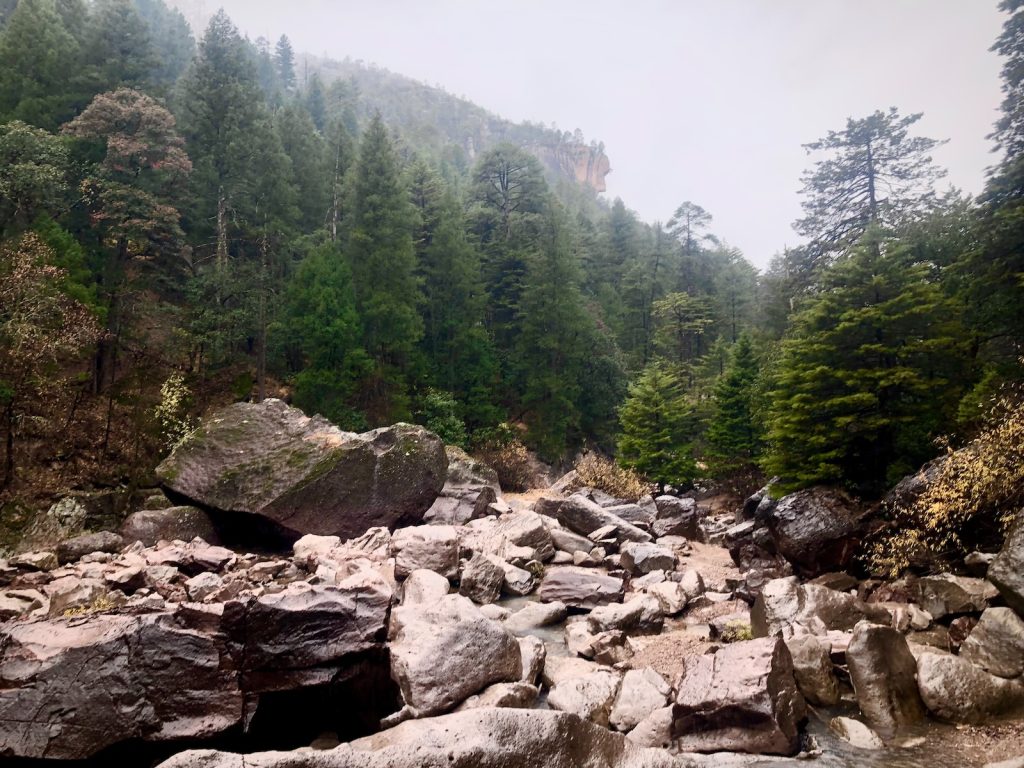 Mexico's Grand Canyon – Chihuahua, one of Mexico's most northerly states, shares the border with New Mexico in the US. The Copper Canyon here in the Sierra Madre Occidental is one of the most visited natural attractions. The copper green color along its steep canyon walls adds calmness to the scenery. It is formed by six rivers that converge in the Rio Fuerte before draining into the Gulf of California.
Mexico City's Historic Center
Mexico City, the capital, has world-class museums, art galleries, and many attractions. There are many important colonial buildings in Constitution Square, the city's happening main plaza. Visit the National Palace, Metropolitan Cathedral, and Templo Mayor, which houses Aztec treasures. Huge volcanic mountains, the Popocatépetl and Iztaccíhuatl, both over 5,000 meters tall, add stunning scenery.
Chichén Itzá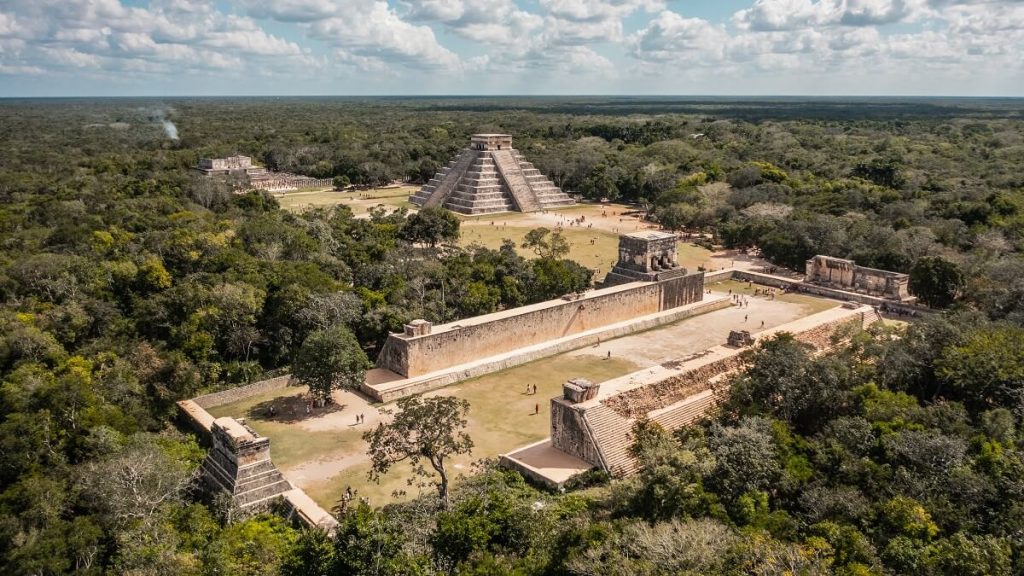 The Mayan Metropolis – You can go on a day trip to Cancún and Playa del Carmen or the Yucatán capital of Mérida. Chichén Itzá, the majestic Mayan city, is one of Mexico's most visited archaeological sites. The massive El Castillo, the Pyramid of Kukulkánnù, is the site's tallest structure. See the Caracol, an old observatory that stands testament to the civilization. Many statues and the famous Mayan Chacmools hold sacrificial vessels as they continue to protect these old temples.
Guanajuato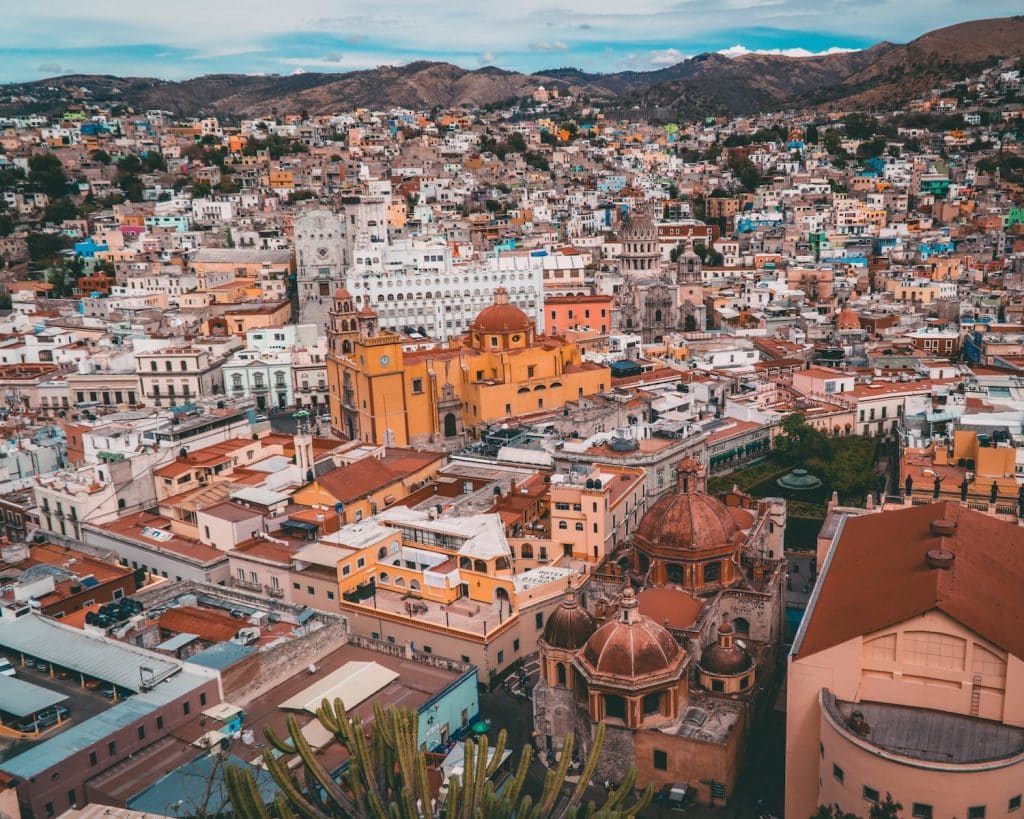 Explore the city on foot. The Jardin de la Union, the main square, has old architecture, the beautiful old San Diego Church, and the majestic Juárez Theater, along with fountains and flower beds and cafés. Guanajuato is an 'art city'. There are many fine galleries, museums, the Museum of Quixote, dedicated to the works of Spanish writer Miguel de Cervantes. The city's famous Mummies of Guanajuato exhibit many naturally mummified remains of locals who died during a cholera outbreak.
The Ancient Fortress of Tulum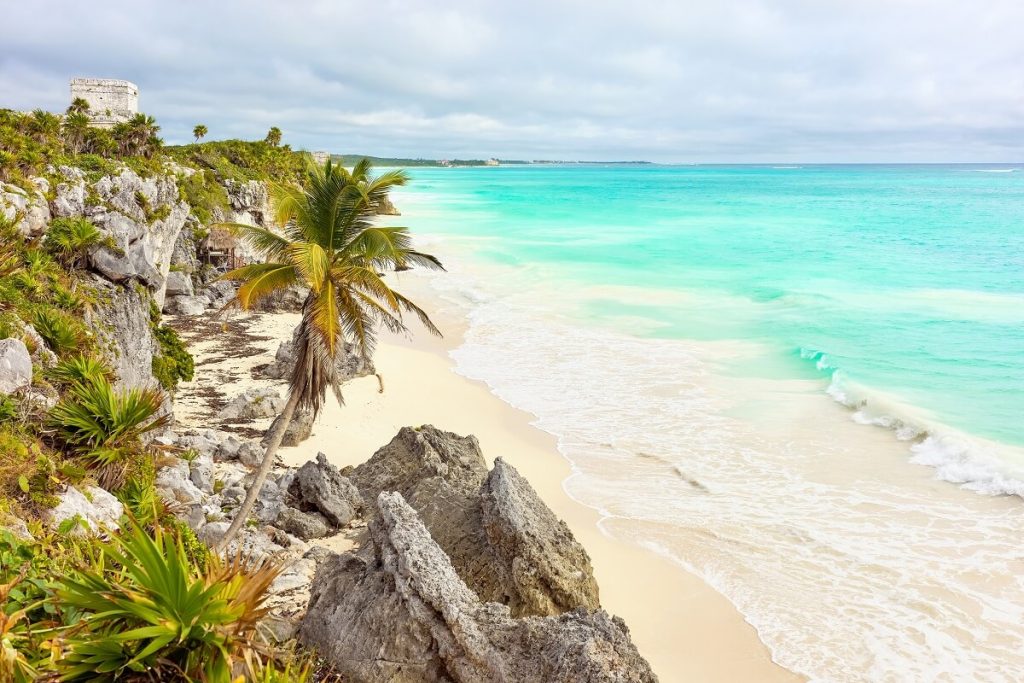 The ancient city of Tulum is one of the Yucatán Peninsula's most visited attractions and is also famous for Mayan settlements. The beaches of Cancún, Playa del Carmen and Cozumel are all must-visits in Mexico. Tulum is also famous for its high walls. It almost feels like a military fortress and a place of religious importance. See the Temple of the Frescoes with its sculptures and reliefs, and the Castillo, the largest building, famous for its cliff side location.
Guadalajara
Guadalajara is second to Mexico City in size. There are broad avenues, picturesque parks, and fine old buildings. Guadalajara is known for its traditional Mexican culture, from mariachi music to Charreadas, a type of rodeo that is usually accompanied by festivities like dancing, singing, and plenty of great food. It's a fun city to walk around. There are four large squares that together form the shape of a cross and comprise the old city center. The best of them is the Plaza de Armas, the Government Palace, and the beautiful Baroque Guadalajara Cathedral.
Mérida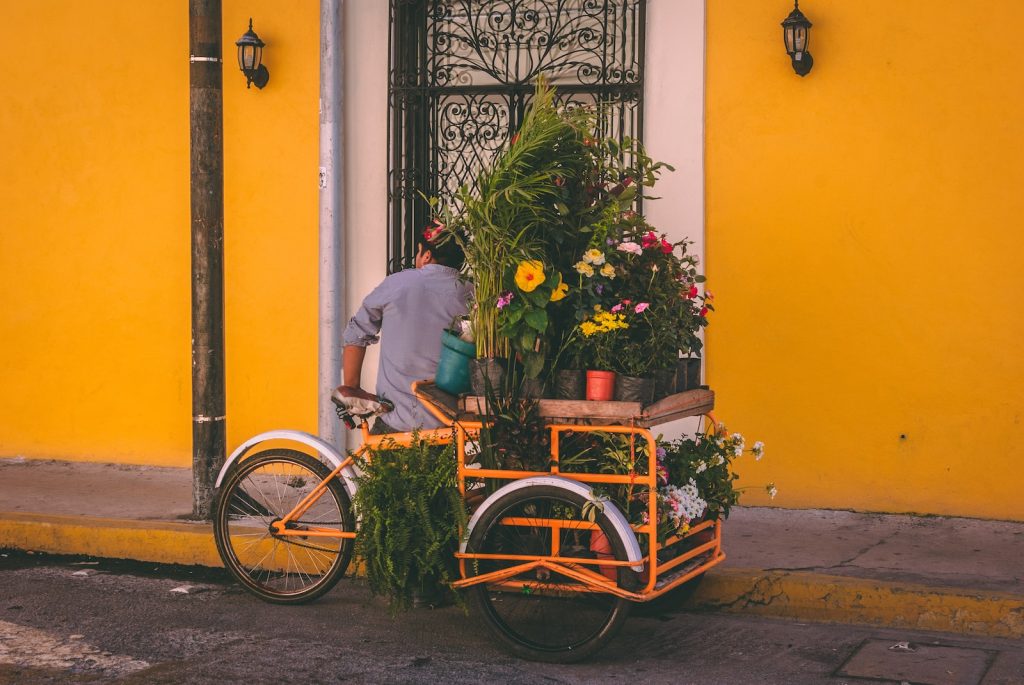 Yucatán's White City – Mérida, the capital of Yucatàn, is one of Mexico's finest old colonial cities. You can make Mérida your base to explore the region's many Mayan sites – Chichén Itzá and Tulum. There are many parks in the city, ancient buildings, and plazas. Mérida is a remarkably neat and tidy city. The locals dress in white, giving the city its long-standing nickname of Ciudad Blanca, the 'white city'.
How to visit Mexico on a Budget
Mexico for budget travelers – If you're a budget traveler, you're going to be surprised by how low your expenses in the country can be. Assume you travel by public transportation, stay mostly in hostels, and eat Mexican street food three times a day. You can expect to spend only $25 each day in this case.
Mexico travel guide for mid-range travelers – If you're more of a mid-range traveler, you'll be looking to stay in a decent hotel, splurge on some nice restaurants, and occasionally take a domestic flight. In this case, you may anticipate spending approximately $70 each day in Mexico.
Mexico travel guide for luxury travelers – If you're a luxury traveler, the sky's the limit! There's no real upper limit as to what you can spend here, so you could be looking at anywhere between $100 and $500 a day. If you're a nomad planning to stay in Mexico for a month or more, your monthly expenses will be significantly cheaper.
You can cut down your budget by eating street food, which is super cheap.
Use public transportation like the 'chicken' buses that cost less, but are on time.
You can save money by camping. There are many facilities throughout the country.