Croatia is the perfect place to go if you've already hit some of the other European "classics" such as Italy and France and seems to be on the up and up as a must see destination for travelers from around the world. It's a perfectly safe and easily navigable country while still feeling a little off the beaten path. For those of you who HAVEN'T been there yet, you MUST see it via road trip. Here is the perfect route!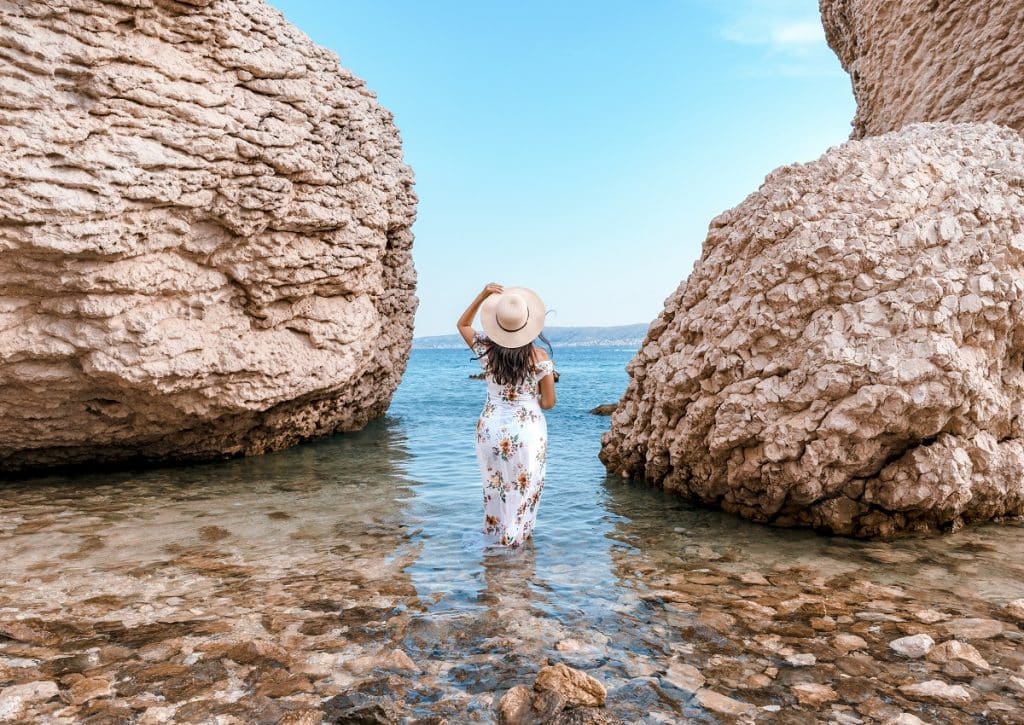 One Week Road Trip Through Croatia
Day 1: Arrival in Split
Day 2: Wander through Split
Day 3: Day trip to Brac via car ferry
Day 4: Drive to Dubrovnik via Ston
Day 5: Dubrovnik
Day 6: Day trip to Lokrum
Day 7: Drive to Plitvice
Day 8: Plitvice lakes in the morning, drive to Zagreb
Day 9: Fly out of Zagreb
Split
It's history dates back to the third and fourth centuries and is built around Diocletian's Palace. As the second largest city in Croatia, it has since been modernized and sprawls out for miles outside of its charming core. While it may not be as quaint or charming as other Croatian coastal towns such as Rovinj or Zadar, its international airport makes this a great option to kick off your road trip through Croatia.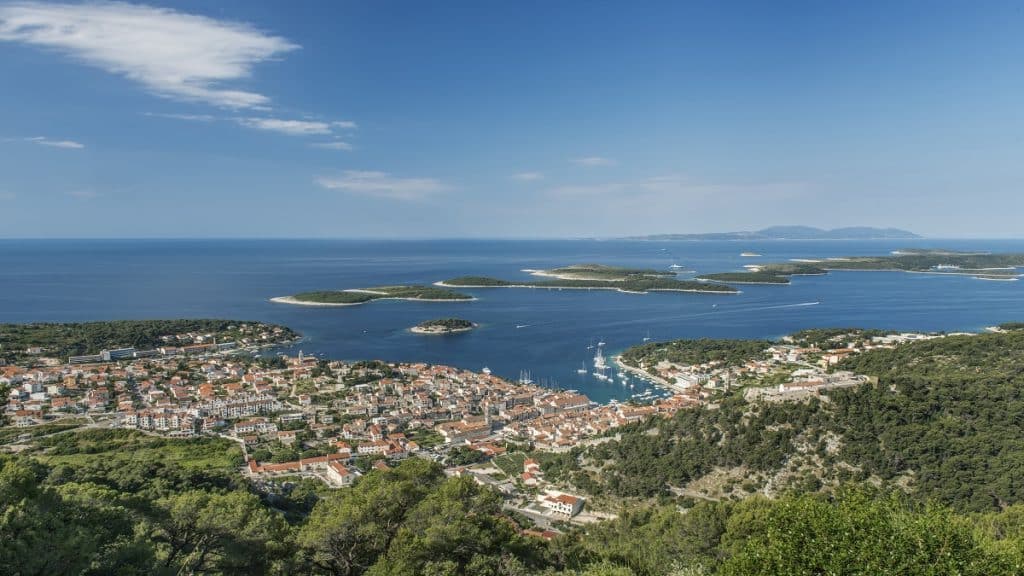 Highlights
Waking up early to see the town before the hustle and bustle
Eating ALL the Seafood
Hiking up to Marjan Hill to take in the view and grabbing a drink at the bar at the top
Putalj Winery where I found that I LOVE Croatian wines. Book in advance!
Where to Eat
Paradox Wine & Cheese Bar: We found out in Split that we're obsessed with wine bars. There so great, wine and small plates. What more do you need? If you go here, definitely get the truffle cheese with honey. SO good!
Chops Grill Steak and Seafood: Literally ALL of the seafood. We went here on our first night in Split after a 30 hour travel experience. Needless to say we were starving so naturally we ordered a seafood platter. The best idea ever.
Villa Spiza: a good atmosphere with local Croatian dishes at reasonable prices. What more could you want?
Where to Stay
We stayed at Divota Apartment Hotel and absolutely loved it! The staff was amazing and so helpful and gave us great tips on what to see and do. It's located in a quiet area and is a quick walk to the center and included a delicious breakfast. My favorite! I definitely recommend staying here!
Another great option is Heritage Hotel Antique Split. Located inside the palace walls gives this place such a unique feel and is very convenient to visiting historic Split.
Day trips
One of the main reasons I loved Spilt, was because of how easy it is to day trip from. And there are SO many options!
Trogir: about a 30 minute drive from Split, Trogir is a must see destination. It's smaller and more quaint to the more popular option of Split. This would be a good place to stay if you're wanting to stay in a smaller locale.
Brac: a lesser visited island near split is most known for its beautiful white stone building and the pebble beach of Zlatni Rat. Brac is a less glitzy island than Korcula and Hvar and celebs don't glide their yachts into the island as often. For this, I love Brac!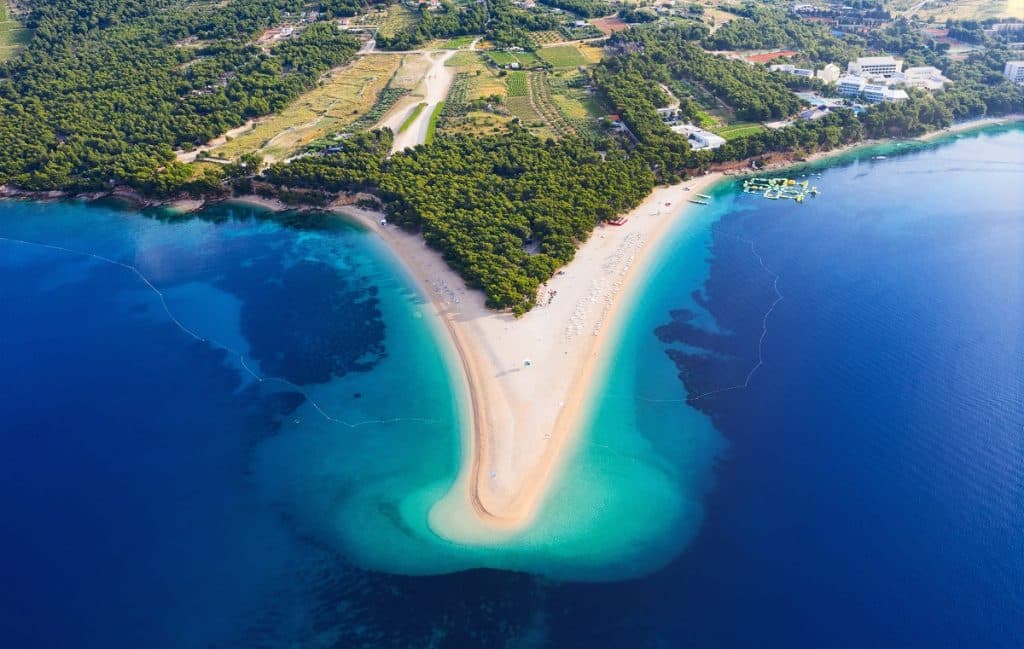 Korcula: the sixth largest island in Croatia, Korcula is known for its dense forest. A little further from Split than Brac or Hvar means less crowds which is always a win.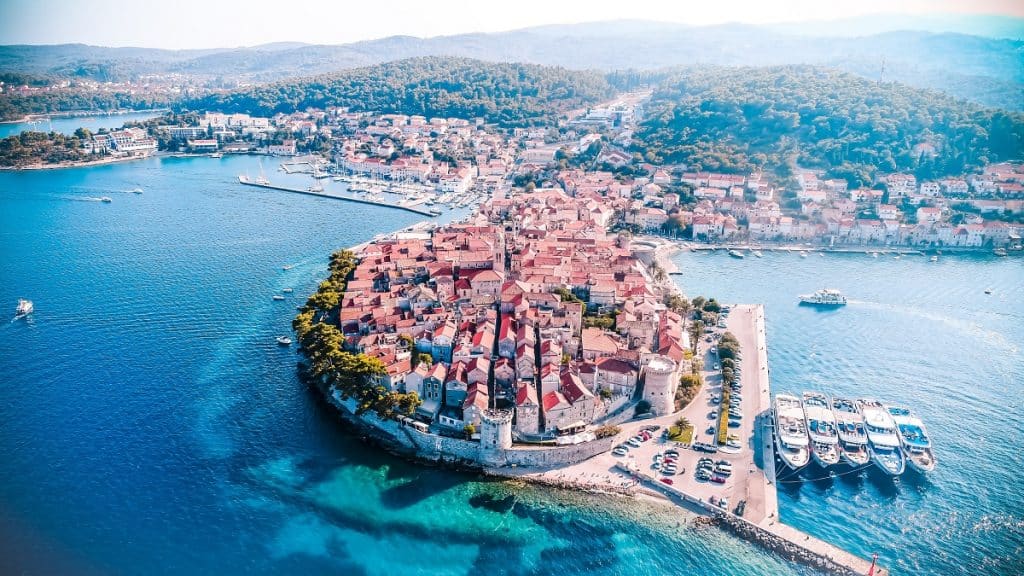 Hvar: probably the most visited and well known of Croatia's islands, Hvar is a little more pricey than its island counterparts. Celebs love vacationing here and for good reason.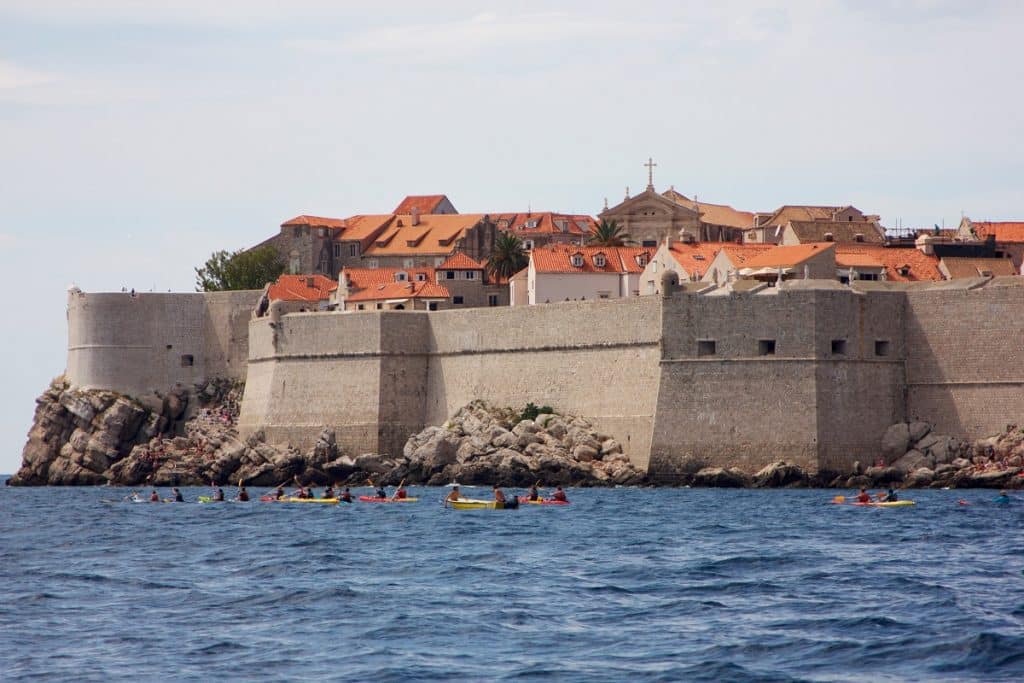 Solta: often overlooked in relation to Hvar, Brac and Korcula, Solta is deep in history and rich in beauty.
Brac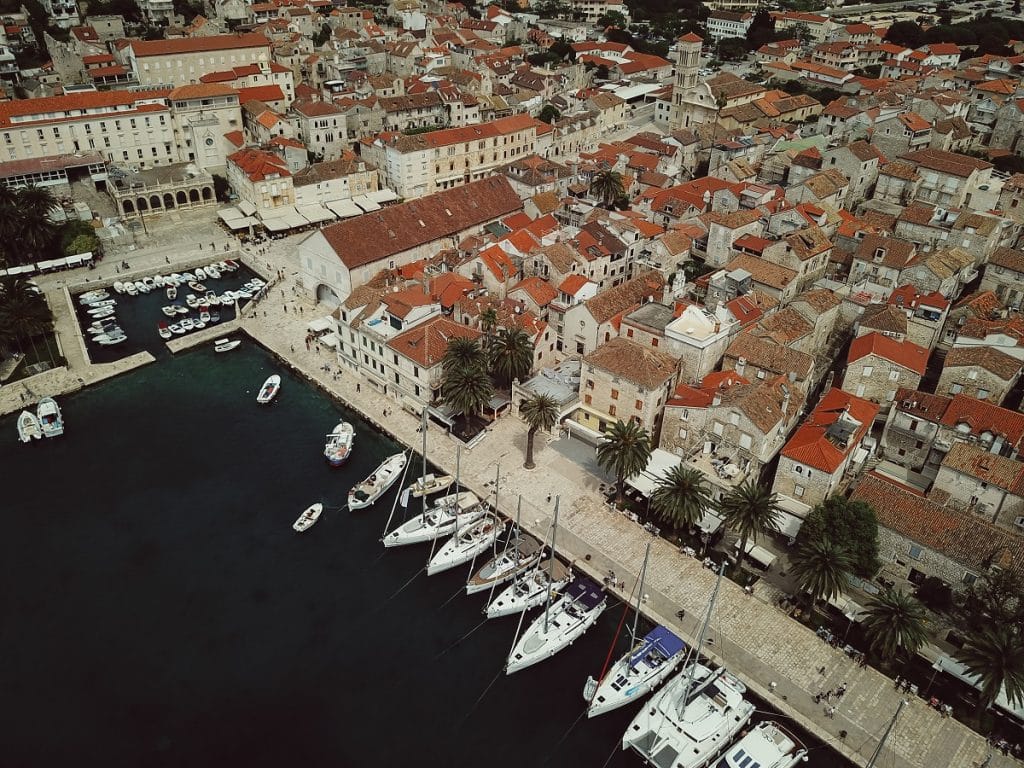 I won't lie, it was a VERY hard decision to decide which island we wanted to see. We knew we wanted to see one island in one day and finally decided the night before after the manager of our hotel suggested Brac. And what a suggestion it was. I. Love. Brac. Other island options you could choose include the ritzy and more well-known Hvar, Korcula, or the smaller and lesser known Solta (where I originally was leaning toward).
Highlights
Driving up to the highest point, Vidova Gora, and taking in one of the best views I've ever seen.
Stumbling on to a nude beach on the popular Zlatni Rat Beach and actually partaking. SO European of us!
Finding a little pebbly patch of a small beach somewhere off the road. Watch out for urchins! I 100% recommend bringing or buying some sort of water shoe if you want to get in the water. They are very cheap if you buy them in a shop in one of the towns but those pesky urchins are EVERYWHERE!
Where to Eat
Gradele Bistro: probably my favorite meal (which is saying a lot because I loved everything) on our entire road trip through Croatia. I got a grilled whole fish with steamed spinach and potatoes. Sounds simple, but sometimes simple is best! Everything was so fresh and delicious, I would go back in a heartbeat.
Dubrovnik
A stunningly intact walled city, it seems like Dubrovnik is the new up and coming hotspot destination in Europe. Thank you Game of Thrones! But it's for good reason. Dubrovnik is absolutely gorgeous, full of old world charm and hidden nooks and crannies.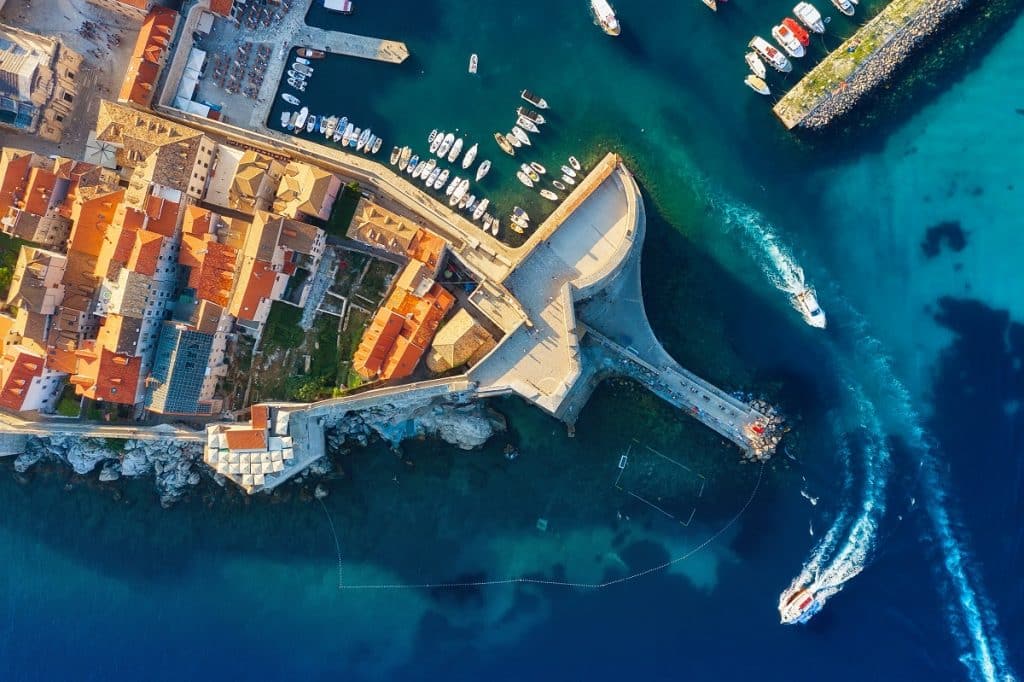 Highlights
Walking the walls of old town was definitely a highlight. I 100% recommend going later in the day just before closing time to avoid the large cruise ship and tour group crowds!
The view from our Airbnb overlooking the old town was incredible. One of my favorite things is finding an Airbnb with a great view. It just adds to the whole overall experience of a place.
Where to Eat
Wine bars. Wine bars. And more wine bars. We love wine bars! You can obviously tell we're obsessed. And we loved them in Dubrovnik. Grab a bottle of wine and a charcuterie board and wine and dine the night away. You can make this dinner or make it a pre dinner. A couple of our faves were D'Vino Wine Bar and Absolute Wine & Food.
Above 5: five-star dining with the most incredible view over Dubrovnik's old town. It's a small and quaint little space with  less than a dozen tables on the roof of a hotel. Try to time your dinner around sunset and book your table well in advance.
Where to Stay
I'm all about an Airbnb and Dubrovnik was no exception. We were able to find a cozy apartment with a GREAT view of Dubrovnik for a great price. I always check out Airbnb options before hotels. If hotels are more your jam, Villa Dubrovnik is beautiful and has great sea view rooms. While a little pricey it could be worth it. Hotel More is another lovely option with wonderful sea view rooms (can you tell I love a view) and is a bit more affordable.
Day trips to
Lokrum: One of my favorite days during our week in Croatia was taking the 15 minute ferry from Dubrovnik to Lokrum and spending pretty much the whole day relaxing on or little slab of "beach". It's an easily walkable little island with many activity options.
Plitvice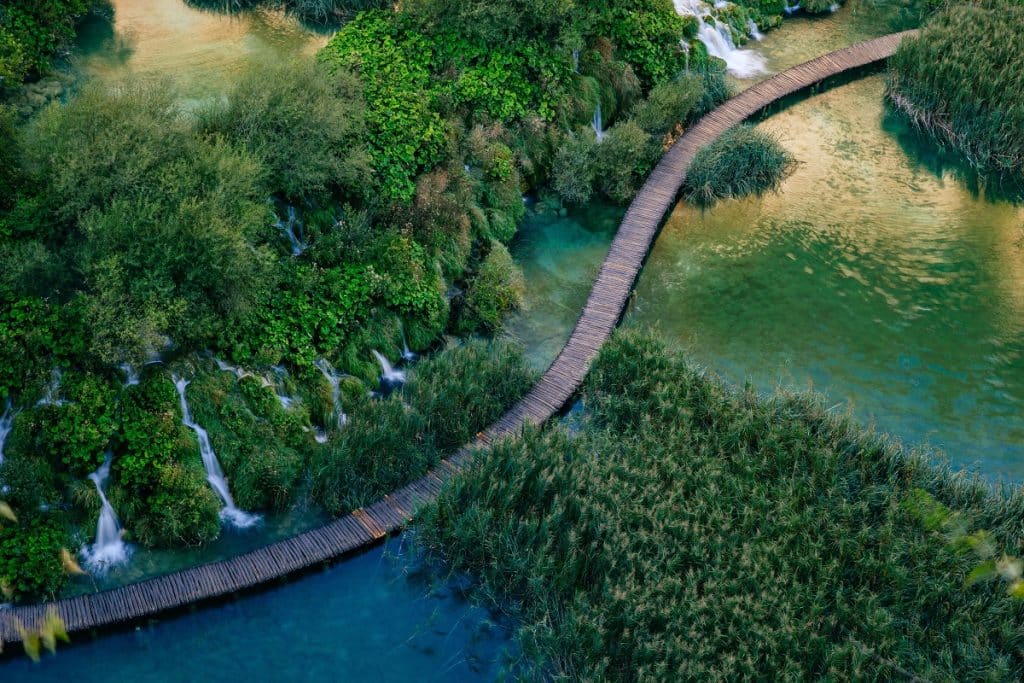 The Plitvice Lakes National Park is one of Croatia's most visited site. The beauty lies in sixteen different lakes interconnected by a series of waterfalls and walkways, set in a beautiful forested locale.
When to go
We went pretty much right when the park opened around 7am. This is probably the best time to go to avoid the crowds. We got right in and didn't have to wait in any lines. As we were leaving you could see all of the tour buses rolling in. So glad we avoided that!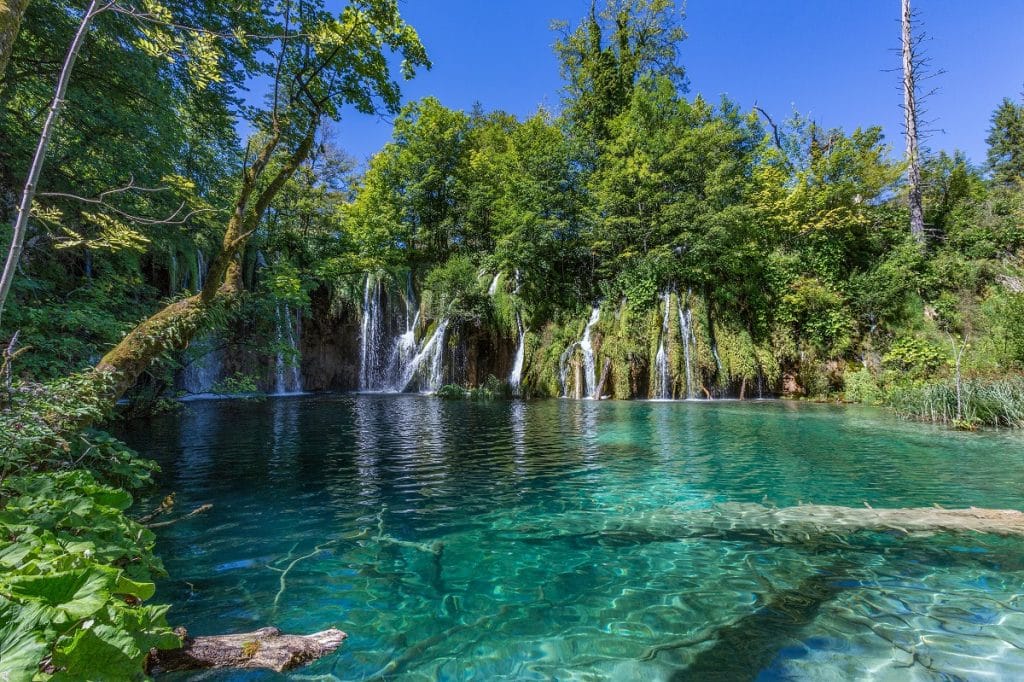 Where to Stay
It is possible to stay right next to the parks in one of the three hotel options. However, there are several small B&B type accommodations located all around the lakes that are worth a look. We stayed at Plitvicka Vila and it was perfect! It felt so authentic and the owners were beyond accommodating. It even included a delicious dinner made by our host.
Zagreb
Zagreb is the perfect place to fly in and out of. We were only here for a few hours at the end of our trip but really enjoyed our time here. If you wanted to fly into Zagreb, it would be very easy to reverse the road trip through Croatia and end your time in Split.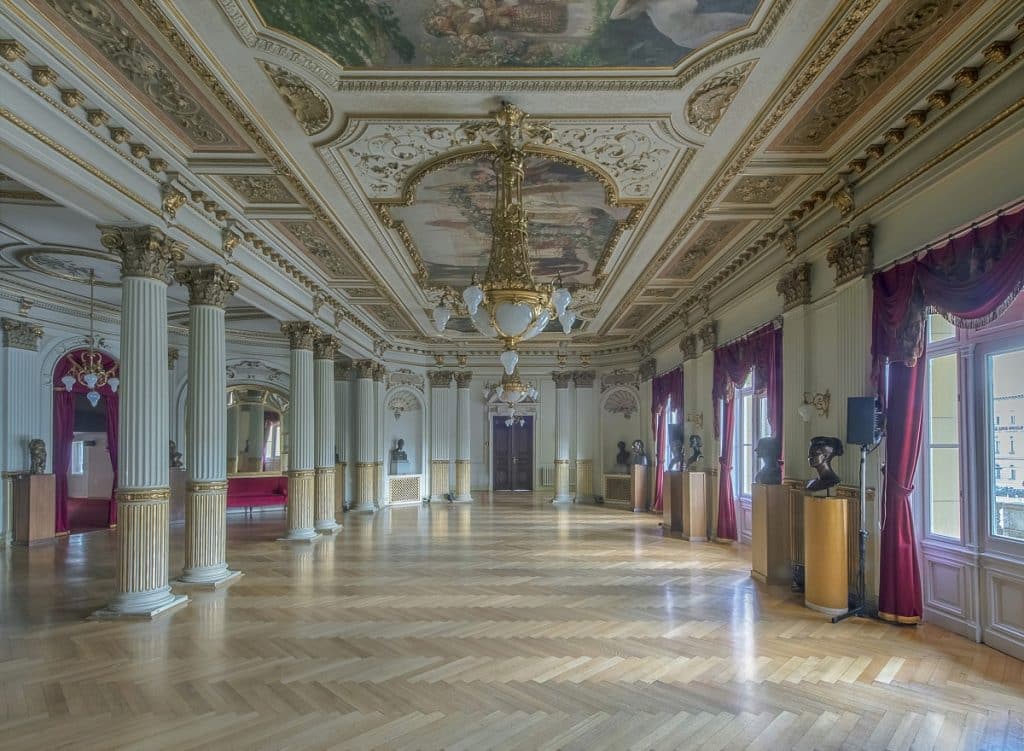 Things that surprised Me About Croatia
Y'all, the people are SO friendly. Like the friendliest people I've come across while traveling. Not that I thought they'd be unfriendly, but I was total blown away with how amicable and hospitable everyone was.
English is pretty widely used. I didn't really know what to expect as far as language barriers go but I found that most everyone I came across knew enough english to at least get by. I always try to learn a few words and phrases to use in every country I visit, but Croatian is tricky…
The food is delicious. I knew there would be a lot of seafood involved since a Croatia is on the coast line. But y'all, I've never had such delicious seafood. Everything was so good!
Did you live in croatia or visited croatia ? Please let us know your valuable insights and experience.