Brazil, the fifth largest country in the world, has a colorful feature of a half of South America continent. White-sand beaches, tropical islands, a city with full music and charming colonial town scatter across 7500km coastline of Brazil. On the mainland, tourist destinations in Brazil include majesty waterfalls, wetlands with many wild animals in Amazon tropical forest where some isolated tribes still live without any connections to the rest of the world.
Ouro Preto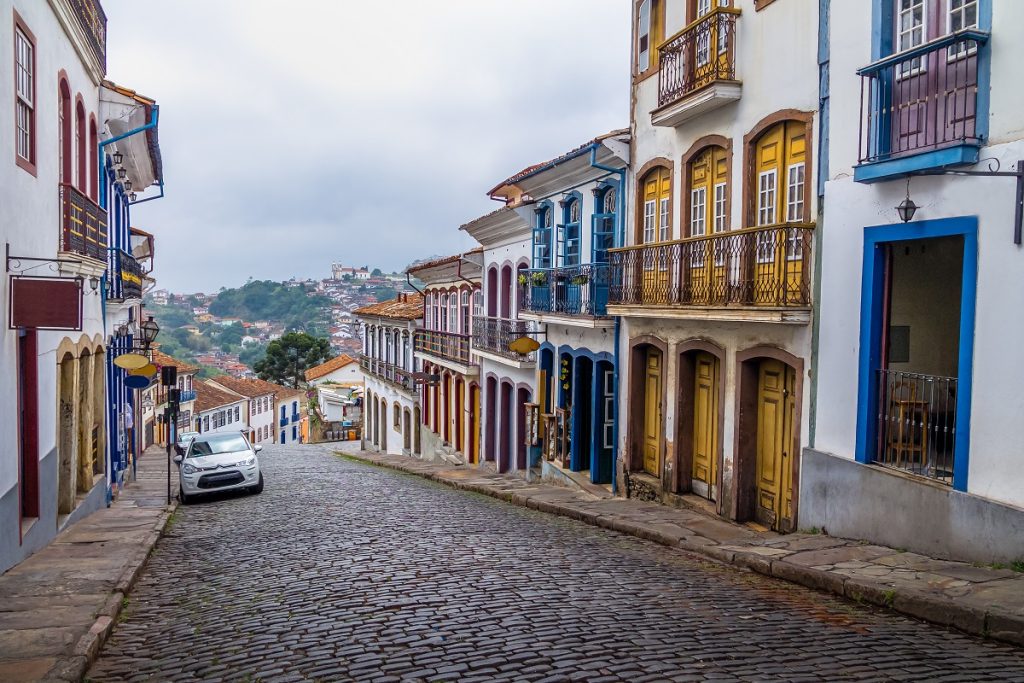 It is one of well-preserved colonial towns in Brazil. Ouro Preto which means "black gold" was founded in the late 17th century. It quickly became the center of a new gold fever in Minas Gerais State. The city with Portuguese architecture is well-preserved while modern buildings conform to historic standards maintained by the city.
In the 18th and 19th century, the church was decorated with gold and sculptures of Aleijadinho. Ouro Preto is one of the most popular destinations in Brazil.
Teatro Amazonas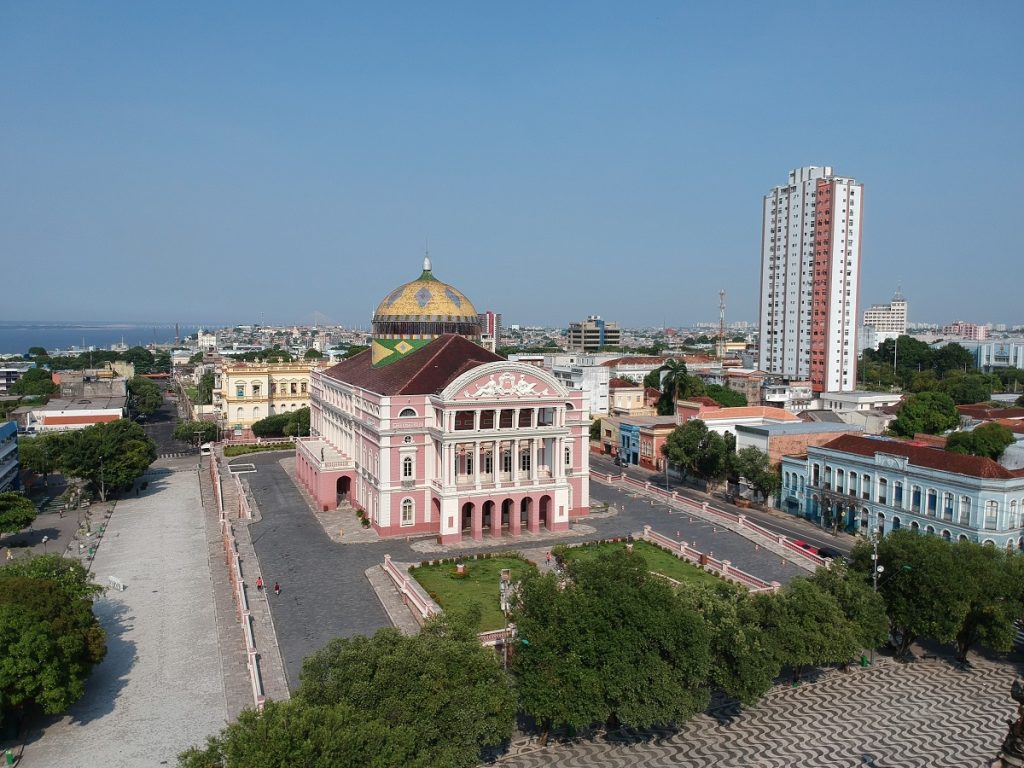 Teatro Amazonas or Amazon Theater is a theater located at the heart of Amazon. It was built in the heyday of rubber trade using materials from all over the world with interior furniture from Paris, marble from Italy and steel from England. On the outside of the building, dome was decorated with 36.000 enameled tiles which formed the color of Brazil's national flag. The first performance took place on January 7th, 1897 with Italian opera singer- La Gioconda. The opera closed down soon after rubber trade had been declined and Manaus lost main income. There was not any activities taken place in Teatro Amazonas in the 1990s. Until 2001, it was reopened.
Fernando de Noronha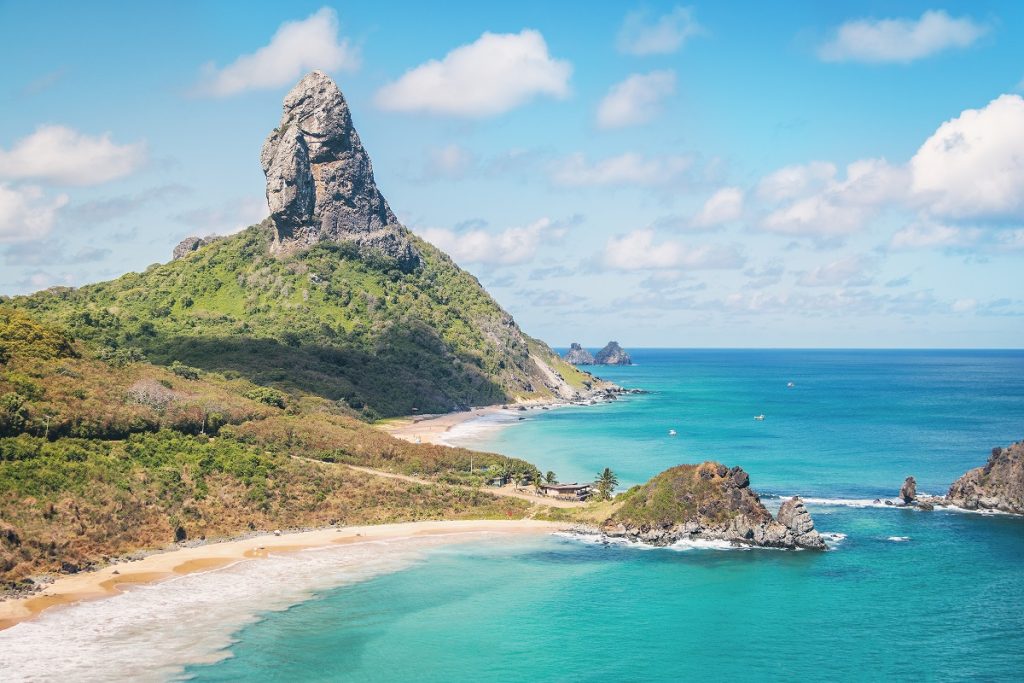 Fernando de Noronha, a beautiful archipelago with wild beach, famous landscapes and wild animals, is 354 km (220 miles) far from the Northeast coast of Brazil. Fernando de Noronha was discovered by Amerigo Vespucci in 1503. It had temporarily occupied by Netherlands and France before Portugal established dominion in 1737. Nowadays, only the largest island among 21 islands has residents with a population of approximately 3.500. Islands are great place for divers and those who love diving. These islands are a warm water and good vision even at the depth of 50m
Historic center of Olinda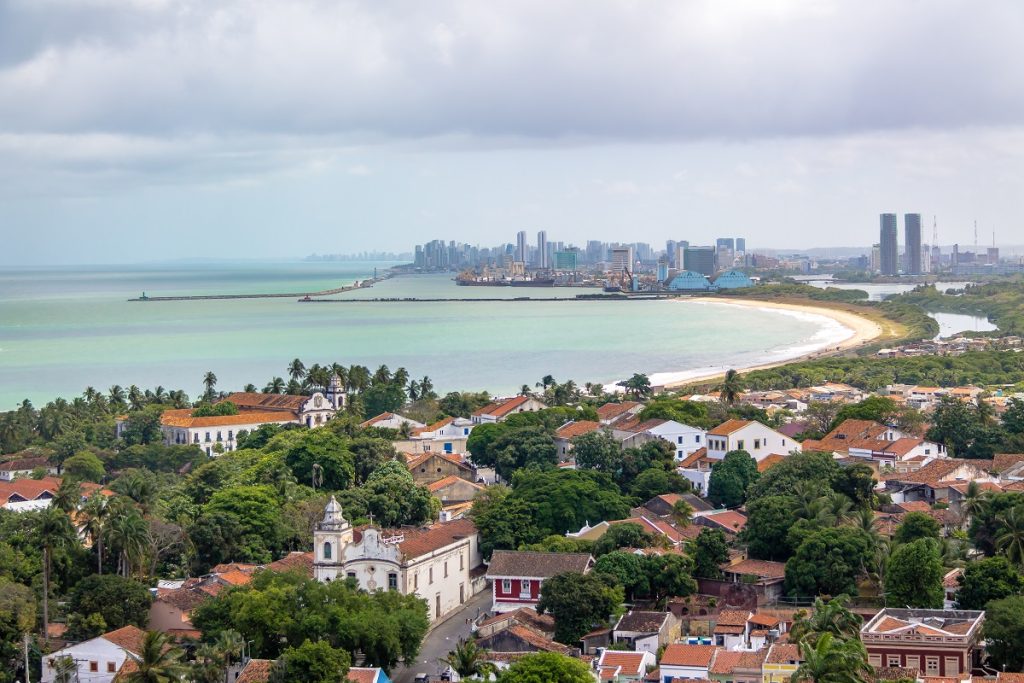 Olinda is a well-preserved colonial town located on the Northeast coast of Brazil, the North of Recife. Olinda has several major tourist attractions such as historic center in downtown area, churches and famous festivals. Many bars, restaurants, artists and studios and craftsmen enhance charm of this ancient town.
Salvador beach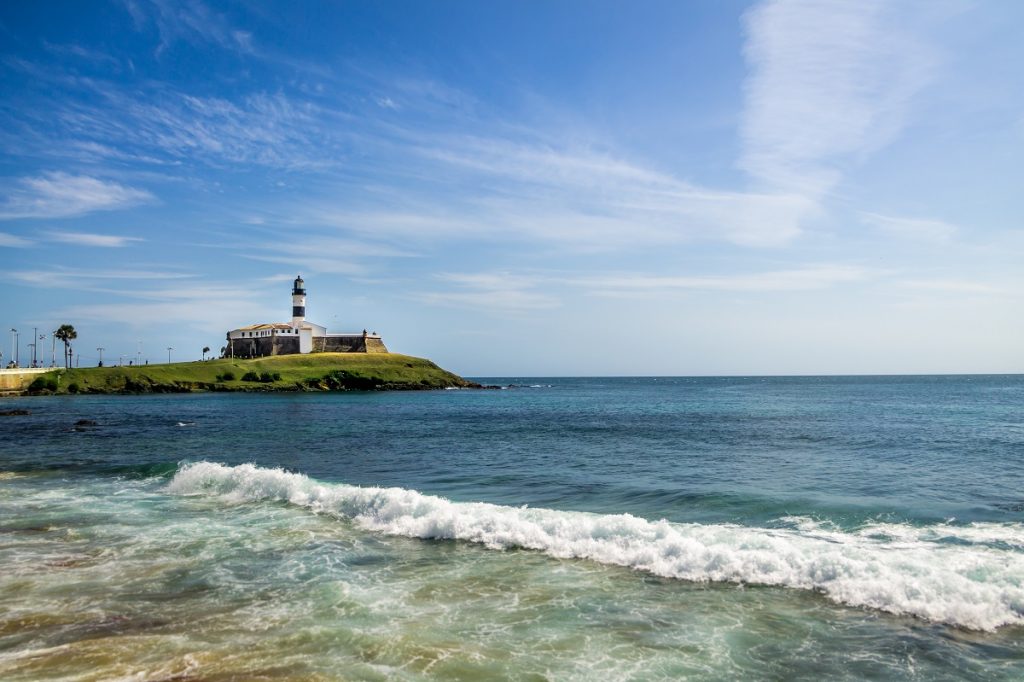 Salvador is the capital of Bahia State. It is an attractive colonial town, vibrant music stage and a lot of beautiful beaches. Beaches are located in quiet bays. It is a suitable place for swimming, diving and sailing. There are also open bays with strong winds and waves which are suitable for those who love surfing. In addition, some beaches surrounded by coral reefs form natural pools of stone which are ideal for children
Pantanal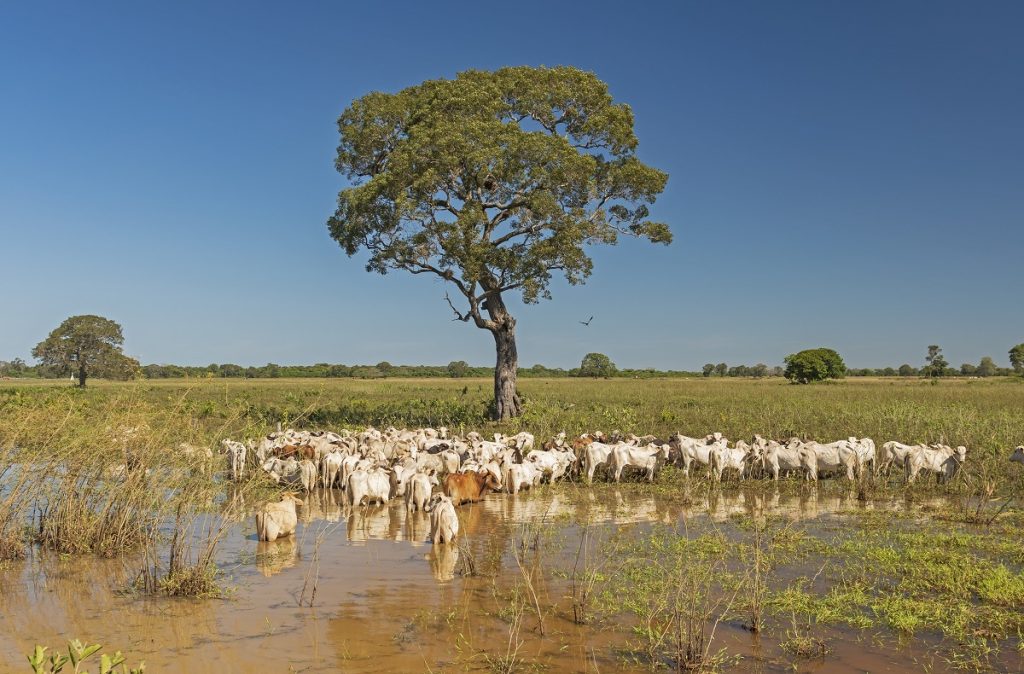 Pantanal is the largest wetland in the world, primarily located in the West of Brazil but extended to Bolivia and Paraguay. Pantanal which is famous for interesting wild animals is one of major tourist destinations in Brazil. Unlike Amazon tropical rainforest, coming to Pantanal you can certainly see wild animals. Pantanal has the largest amount of Jaguar in America.
Rio Carnival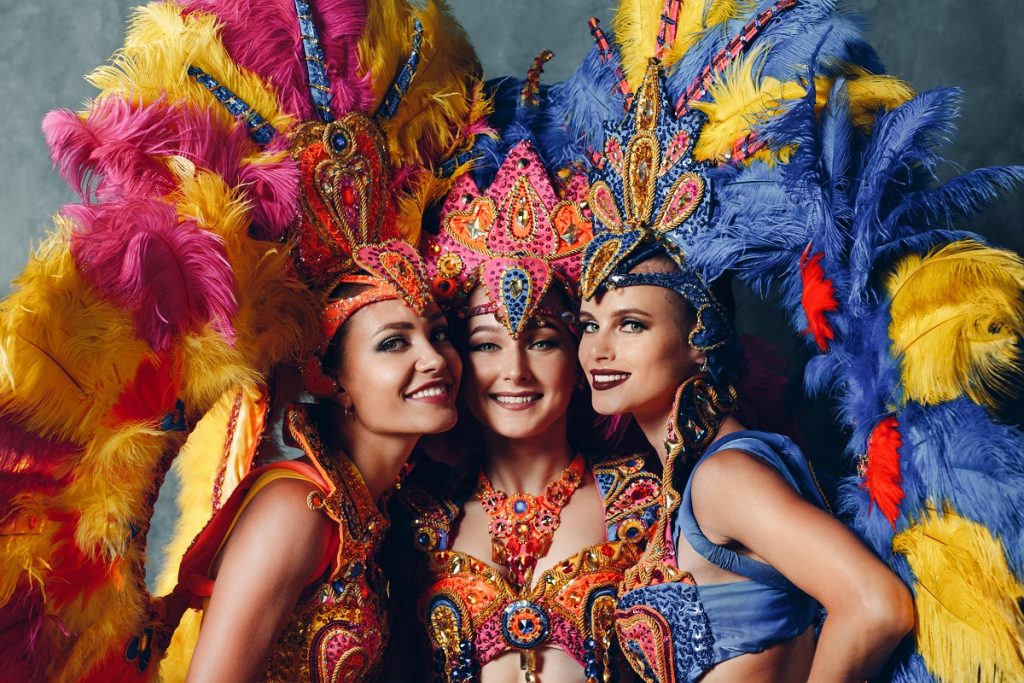 Some celebrations or festivals are taken place in every corner of Brazil but the most famous festivals are held in Recife, Olinda and Salvador. However the biggest and the most famous festival is undoubtedly Carnival in Rio de Janeiro. Rio Carnival attracts 2 millions people every day on streets and a half of million foreigners on its 4th celebration. Carnival present everywhere, on the streets, Squares, bars, clubs and other places in Rio. This festival will end by Rio Samba speculator parade in Sambadrome.
Amazon River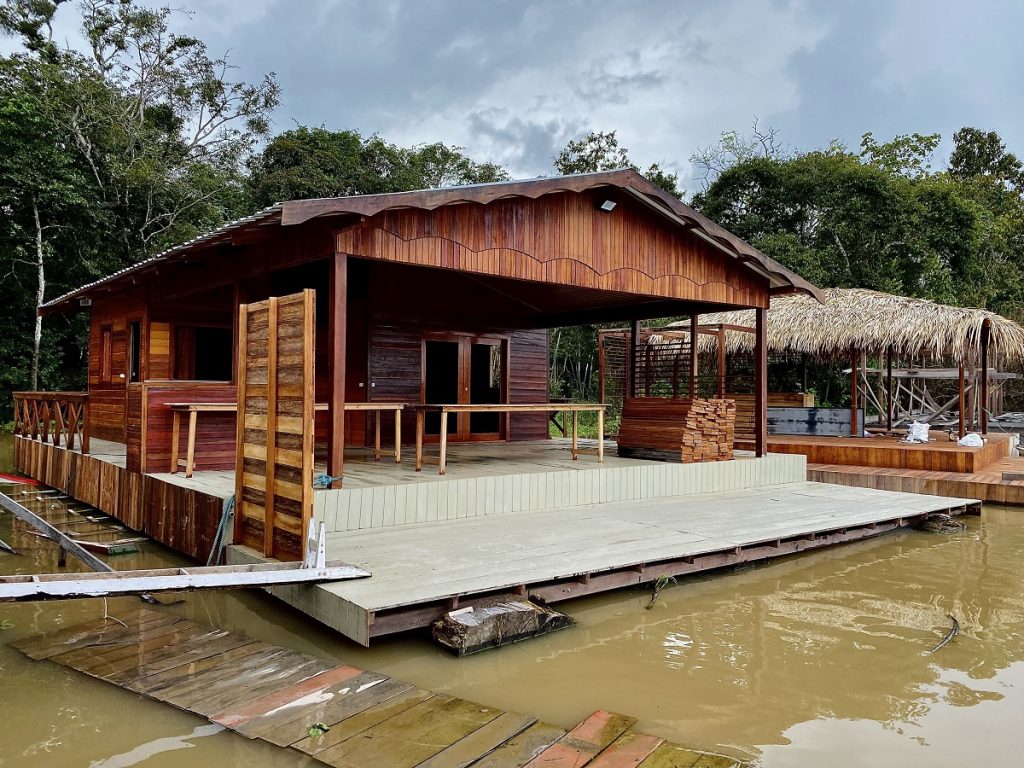 Amazon River is about 6400km (4000 miles) long. It is the second longest river in the world, followed by Nile River. Amazon has about 3000 species of recognized fishes and new species are still being discovered. The Amazon basin is covered in a half of remaining tropical forests on the planet. It is estimated that there are about 10 millions species in the world which are living in tropical forests in Amazon.
Iguazu waterfall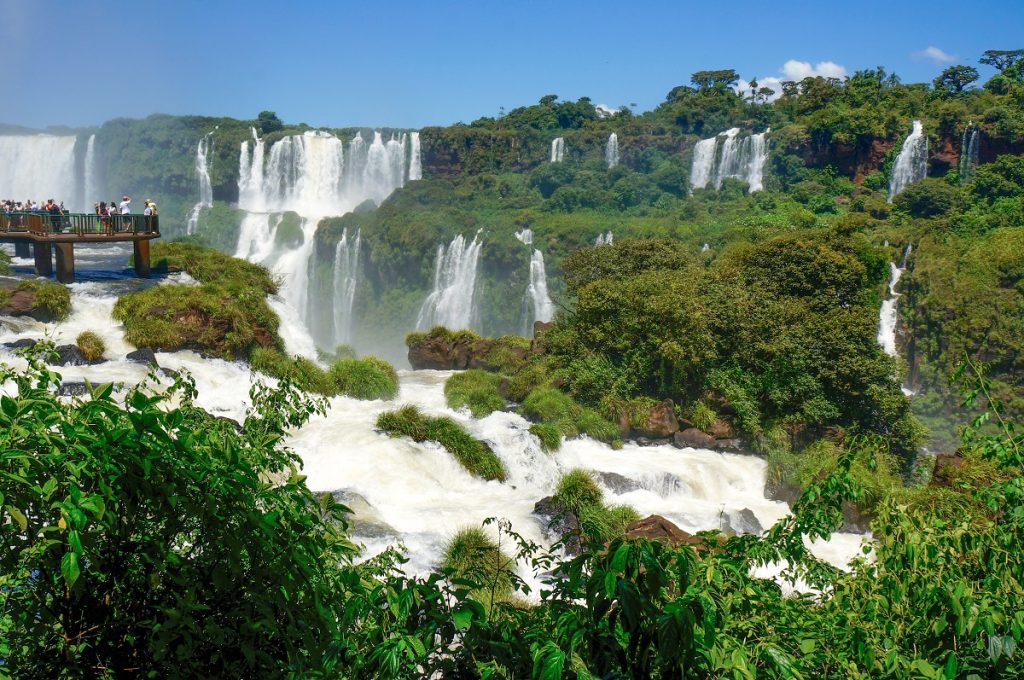 It is one of the greatest natural wonders in the world. Iguazu waterfall is located on the border of Brazil and Argentina. It includes 275 waterfalls along Iguazu River. The most impressive thing is it has a U-shaped waterfall with the height of 82m (269 ft). Tourists can reach Iguazu waterfall from some cities such as Foz do Iguaçu in Brazil, Puerto Iguazú in Argentina and Ciudad Del Este in Paraguay. On the side of Brazil, there is a path along gorge which leads tourists to the waterfall
Christ the Redeemer statue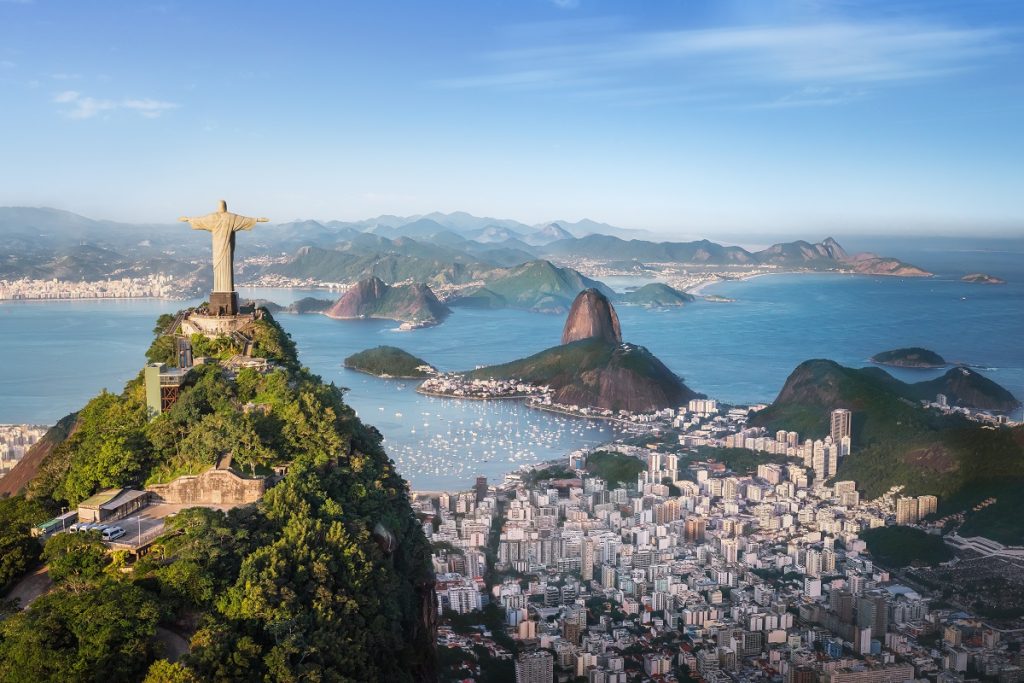 Christ the Redeemer statue in Brazil is the most famous statue of Jesus in Rio de Janeiro. It is located at the top of Corcovado Mountain which is 700m high (2300 ft). It provides a panoramic view from inside Guanabara Bay in the North to Rodrigo de Freitas in the South. Christ the Redeemer statue is 39,6m high (130ft), the pedestal is 9, 5 m high (31ft). Christ the Redeemer statue became the symbol of Rio and Brazil.