Uruguay is a country in the southeastern region of South America and also smallest country in south America. It is second smallest while the first one is Suriname. It has capital and the largest city named Montevideo. Spanish is their official language. In 2013, Uruguay population was 3,324,460 approximately and it is 133rd in population rank. Its currency is Uruguayan peso (UYU). One Uruguayan peso is equal to 0.032 US Dollar in 2016. Uruguay has many places which attracts tourists from all over the world. We have listed the top 10 places to visit in uruguay and things to do there.
Plaza Independencia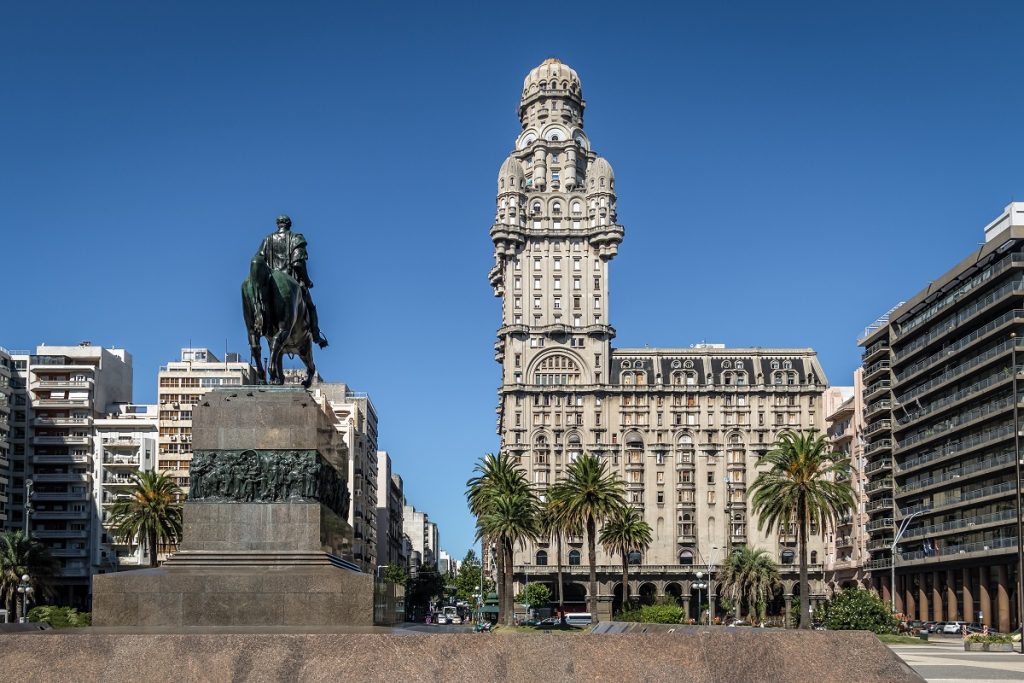 On the top of the list, we have Plaza Independencia. It got tourist attraction in Uruguay due to monument, architecture and history of their people. It is also one of the most important plazas in Uruguay. Many important buildings, such as the Solís Theatre and the workplaces of the President of Uruguay are present here. United Buddy Bears exhibition was also held here for the first time on the American continent in 2009.
Casapueblo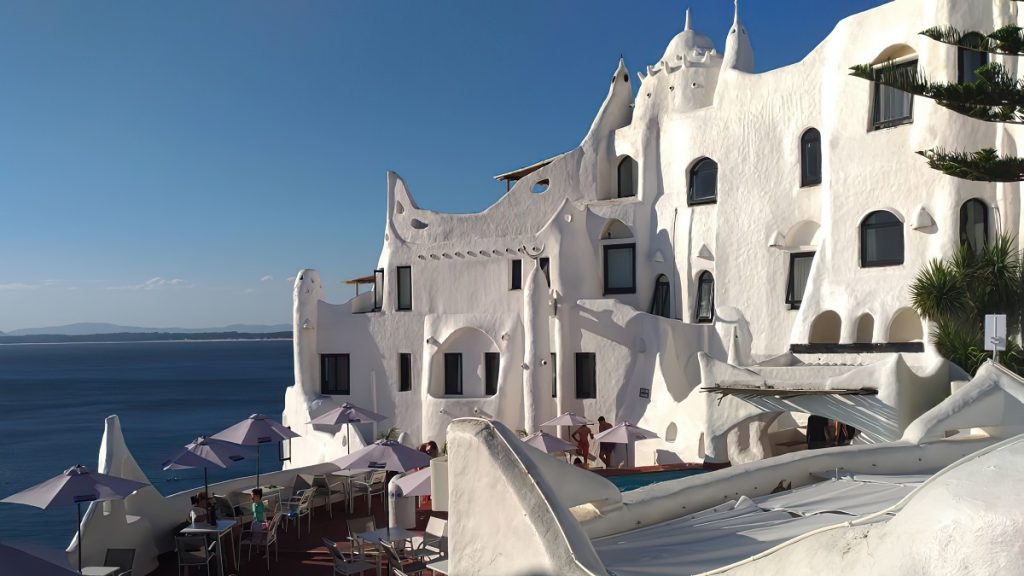 It is a popular hotel in Punta Ballena. It contains many refreshment spots such as a cafe, Museum, and hotel facilities. It is one of those buildings which take more than 30 years to complete. Casapueblo takes 36 years for his final look. Once you visit this place then you must have a tour to a museum because scheduler visitors from all over the world spend almost 11 to 15 hours.
Pocitos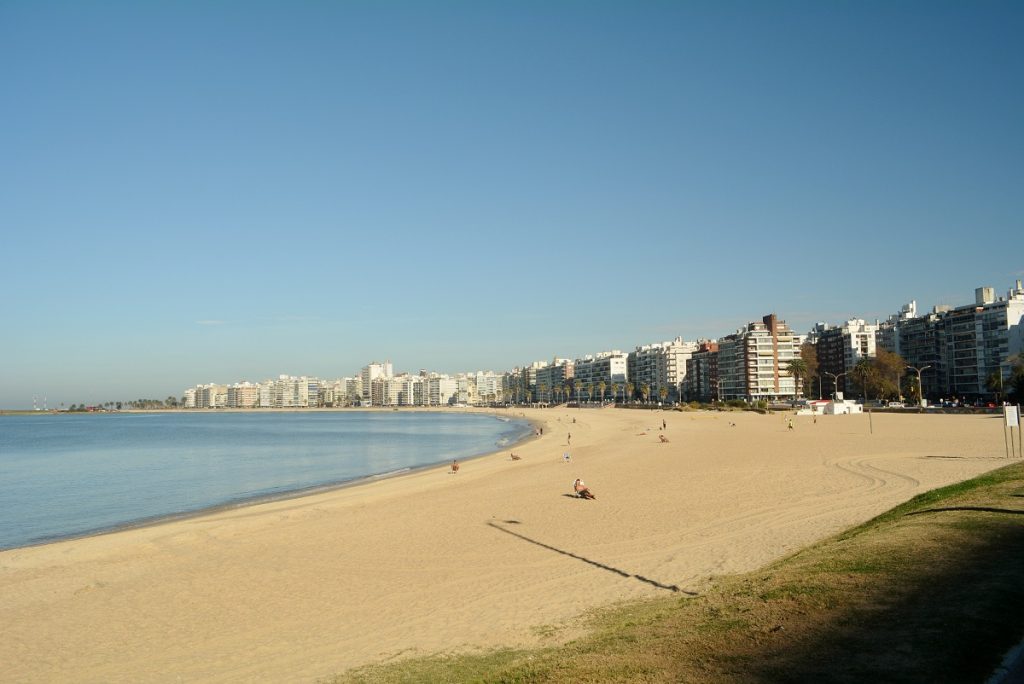 This beach is in the Capital of Uruguay and it is located along the banks of the Rio de la Plata. There are many things to do on this beach, such as soccer, volleyball, and nautical events took place every year here, you can also make some fun for sports here. After having some quick view of the beach, there are many fancy restaurants here.
Punta Colorada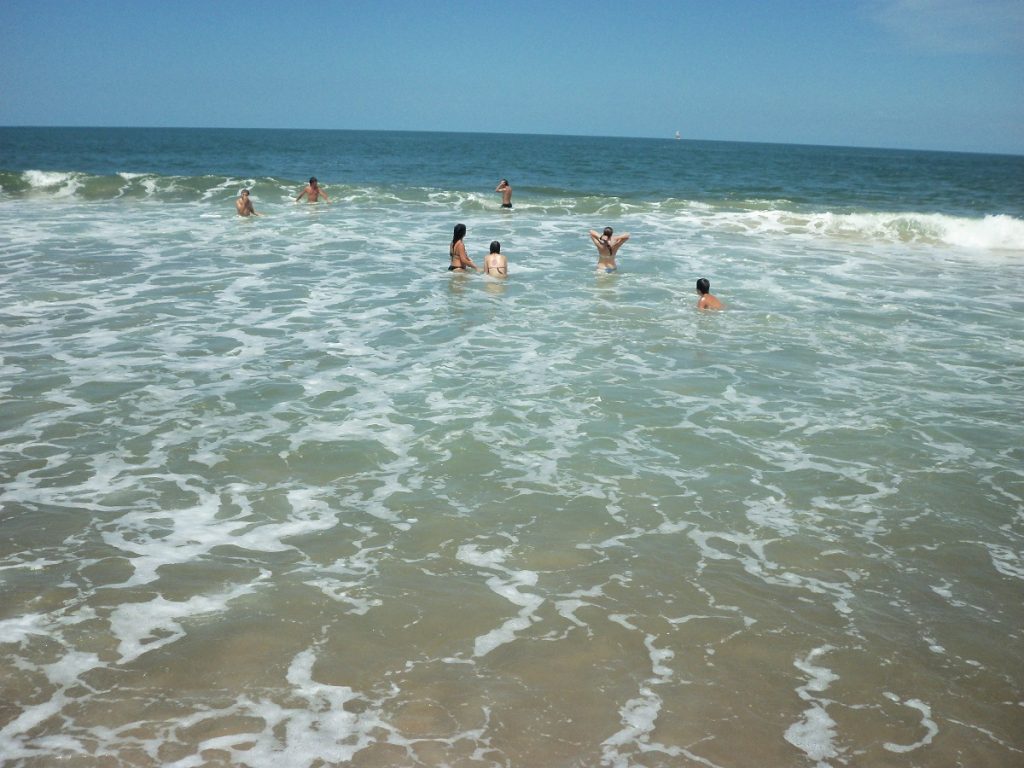 The place is famous for beaches, fishing, golf and surfing. Two beaches named Playa San Francisco, Playa Punta Colorada are very famous here. Both beaches are famous for fishing large croaker, both beaches are much safer for fishing, there aren't any dangerous waves which cause any trouble.
Punta Brava Lighthouse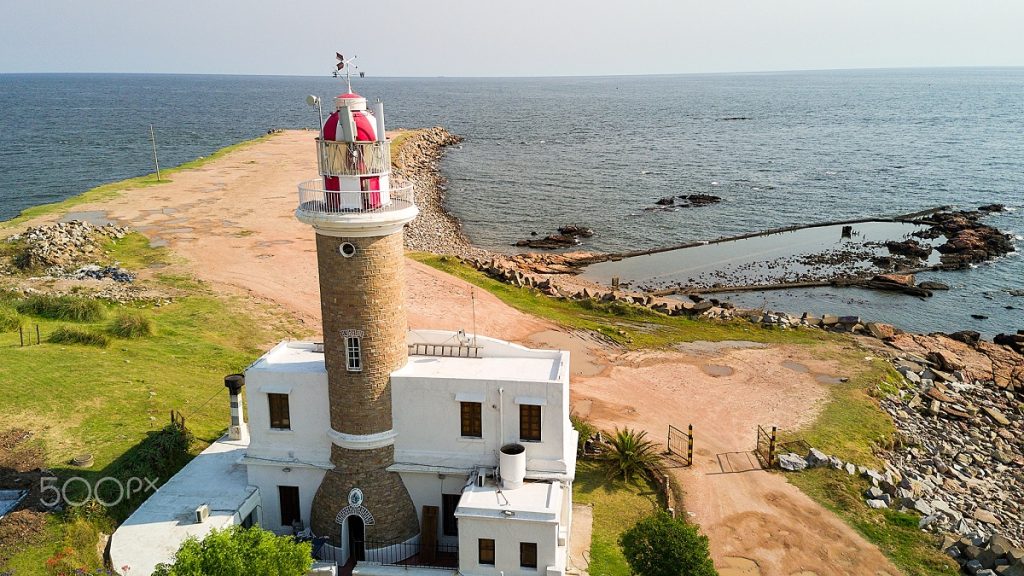 This is a very famous Lighthouse in Punta Carretas. The other name of this Lighthouse Punta Carretas Lighthouse. Lighthouse was built in 1876. Its height is 21 meters and it can send light beams 15 KM away from his circle. It is guiding boats from last several years to navigate towards Montevideo's port.
Laguna del Sauce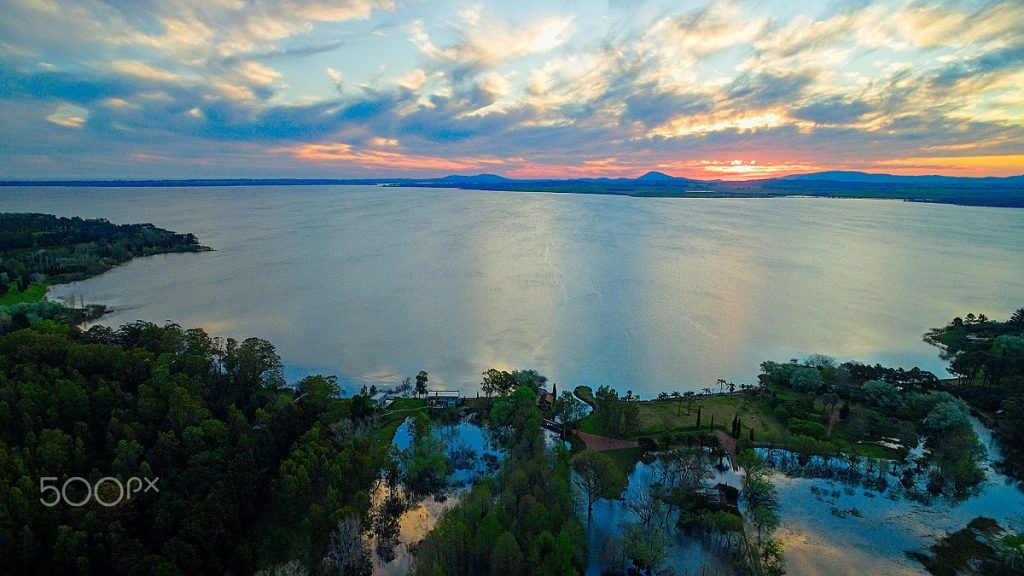 It is one of the largest water body in the Maldonado Department of Uruguay. There are many refreshment activities which can be enjoyed here, such as you non-motor powered water sports such as windsurfing is allowed here. Laguna or lagoon covered an area of 50 KM.
Montevideo Metropolitan Cathedral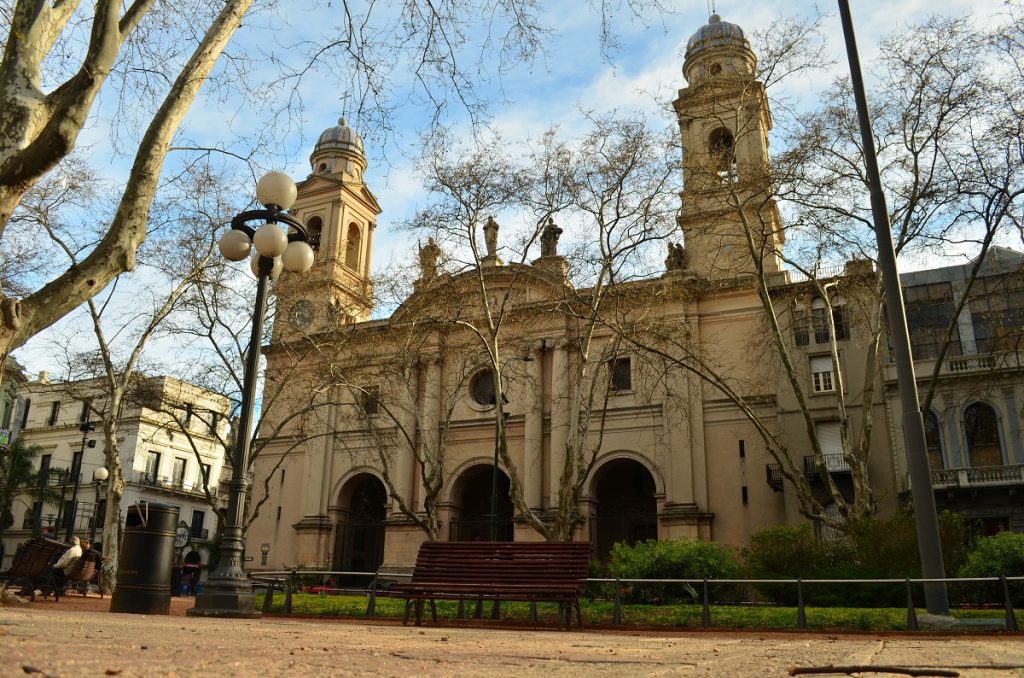 It is main Roman Catholic church of Montevideo. The church was consecrated in 1804, it is dedicated to the Immaculate Conception and to the patron saints of Montevideo, Philip, and James.
Estadio Centenario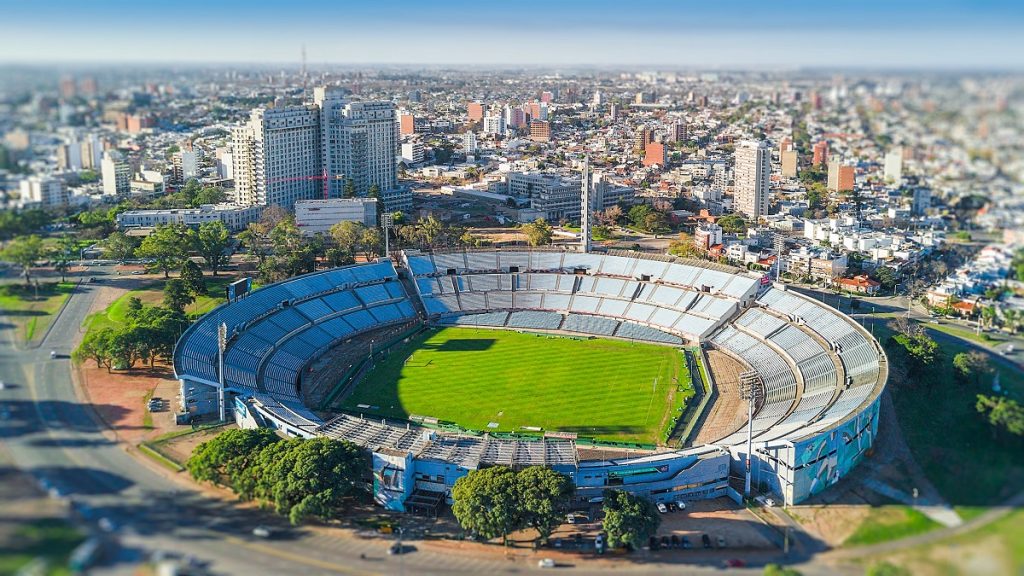 FIFA declares this stadium as one of the classic stadium in Uruguay. It was built in 1930 to host FIFA world cup. In Uruguay soccer is prominent game for every person. There is also an interesting fact about this place such as it was declared by FIFA as the only historical monument of World Football, the only building of its kind. Some other facts about such as Uruguay team always performed amazingly surprising in this stadium, they beat every top ranked football team in this stadium even Brazil National Team. Estadio is also rent by many clubs for their matches, it is also used to host many big concerts from international artists as well.
Museo Torres García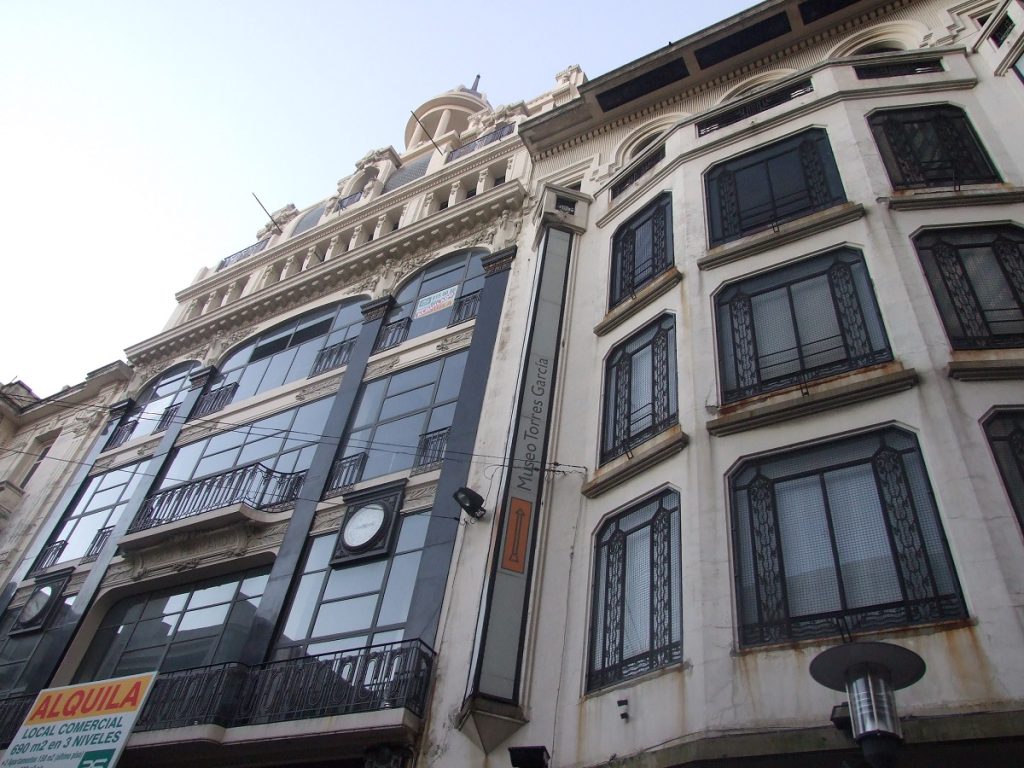 The museum was established by Manolita Piña Torres which contains many portraits of historical icons. This place is used to analyze Uruguay culture their history and their taste. Museo Torres attracts a nice range of visitors from over the world, yearly approximately 85,000 tourists, art students, school children and guided tours came here because this place is also serving as a library. Many educational workshops took place here. This museum has seven floors of which the first three floors are used as exhibition space and the upper floors are used for educational activities and art workshops.
Río Negro, Uruguay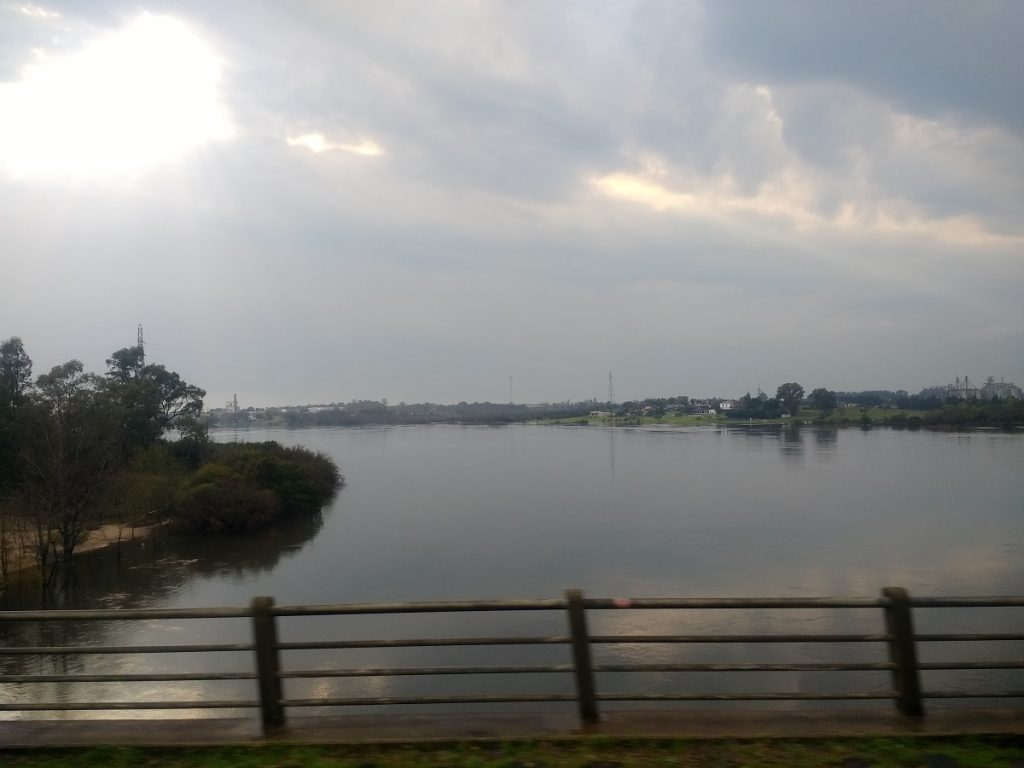 It is one of the most important rivers in Uruguay. Which divides south of the country from the north. There is huge dam near Paso de Los Toros. Which has a capacity of generating 160 MW. There are two more dams named Baygorria Dam, Constitución Dam at palmar. These two dams generate 108MW and 333MW respectively.