Welcome to Tulum, where ancient ruins meet breathtaking coral reefs, creating a destination like no other. Nestled on the stunning Caribbean coastline of Mexico's Yucatan Peninsula, Tulum offers a unique blend of history, nature and unparalleled beauty. As you embark on a journey through time, you'll discover the remnants of an ancient Mayan civilization, marvel at the impressive structures of the Tulum Ruins and immerse yourself in the vibrant colors of the underwater world.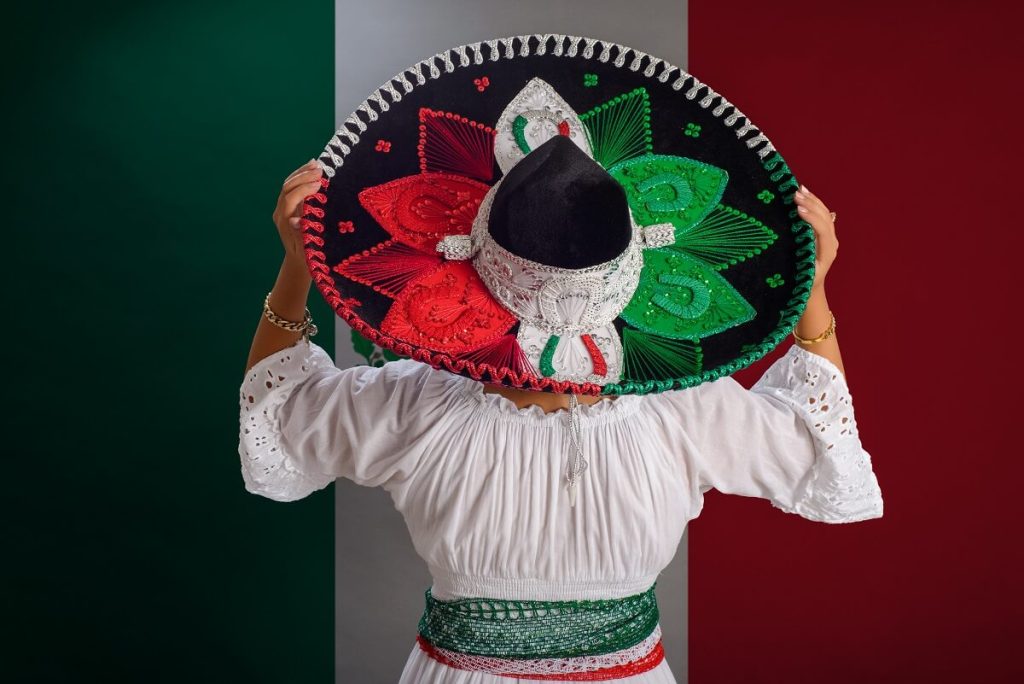 Tulum is more than just a gateway to the past, it is a haven for adventure seekers, beach lovers and wellness enthusiasts alike. Whether you're exploring the mystical cenotes, indulging in world class cuisine, or simply relaxing on the pristine white sand beaches, Tulum promises an unforgettable experience. Join us as we unlock the secrets of this captivating destination and uncover the best attractions that Tulum has to offer.
The History of Tulum
The history of Tulum is lengthy and fascinating, going back thousands of years. It previously had a robust Mayan population and was an important hub for trade and commerce in the area. The Tulum ruins offer evidence of the creativity and skillfulness of the Mayan civilization's early architects.

Buildings in the city are carefully placed on a cliff with a view of the Caribbean Sea's turquoise waters and are enclosed by a protective wall. As you wander among the ruins, you'll be transported back in time as you take in the detailed carvings, well-maintained frescoes and the enduring aura of majesty.
The Tulum Ruins offer a unique glimpse into the past and provide a fascinating insight into the lives of the Mayan people. Whether you're a history buff or simply curious about ancient civilizations, the Tulum Ruins are a must visit attraction.
Exploring the Mayan Ruins of Tulum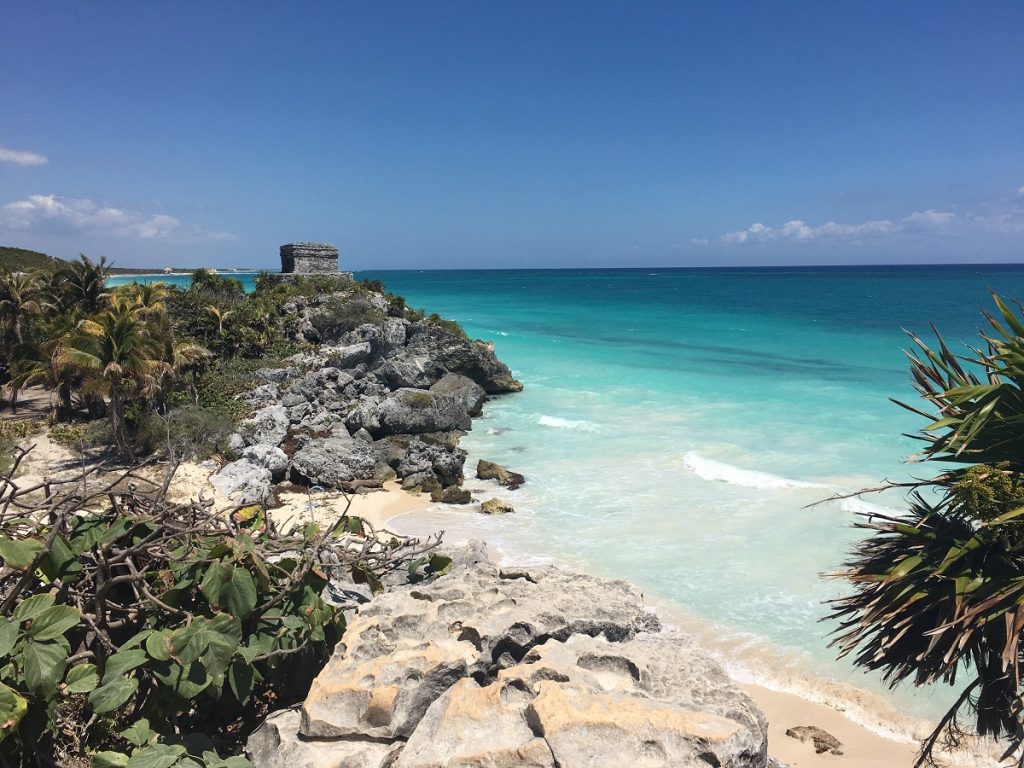 Visitors can travel back in time and see the splendour of the Mayan civilization at the Tulum Ruins, which are home to a wealth of archaeological marvels. Several beautiful buildings may be found on the property, including the famous El Castillo, which proudly towers over the Caribbean Sea.
In addition to being an engineering marvel, this pyramid-shaped building acted as a lighthouse for Mayan traders traversing the waterways below. You'll come upon the Temple of the Frescoes as you explore the ruins; it contains elaborate murals showing Mayan deities and celestial occasions. The site's remarkable bas-relief artwork in the Temple of the Descending God is another highlight.
The ruins are also home to the House of the Cenote, a unique structure that provided access to the sacred cenote below. Exploring the Mayan ruins of Tulum is a journey through history, a chance to connect with the past and appreciate the ingenuity of the Mayan people.
The Beauty of Beaches in Tulum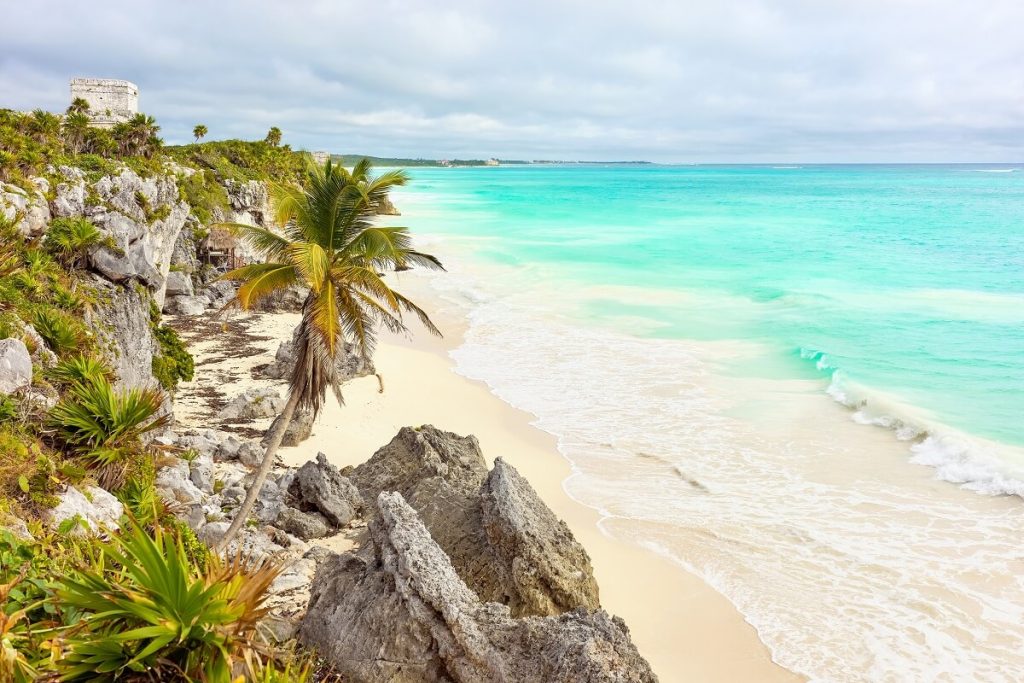 Tulum is renowned for its gorgeous white sand beaches, which extend for miles along the Caribbean coast. The beaches in this region are unlike any other thanks to their soft, powdery sand and azure waters. The beaches in Tulum are the ideal location for unwinding under a palm tree, taking a leisurely stroll along the shore, or simply lazing around in the sun.
Playa Paraso, which is well known for its picturesque surroundings and tranquil waves, is one of Tulum's busiest beaches. A special fusion of history and natural beauty can be found at Playa Ruinas, which is situated near the Tulum Ruins. A bizarre backdrop for swimming and tanning is created by the ancient ruins that surround the beach.
Playa Santa Fe is a well-kept secret for beachgoers looking for a more private setting. It is the best place for a relaxing escape because of its calm atmosphere and clear seas. Tulum's coastline will leave you in awe of its natural splendour, no matter which beach you choose.
Snorkeling and Diving in Tulum's Reefs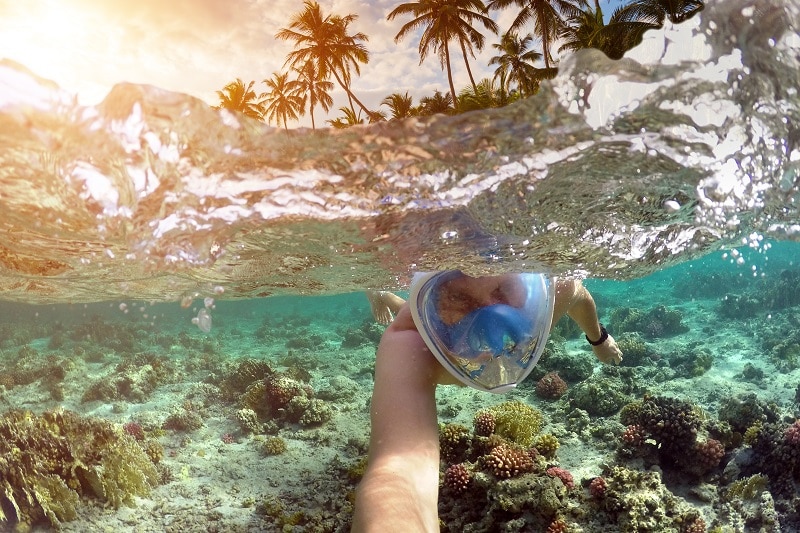 Tulum's proximity to the Mesoamerican Barrier Reef, the second-largest reef system in the world, makes it a haven for snorkelers and divers. The underwater world of Tulum is a kaleidoscope of colors, teeming with marine life and vibrant coral formations.
The reef is home to a wide variety of fish, including parrotfish, angelfish and barracudas. Snorkeling in Tulum allows you to explore the shallow reefs close to the shore, where you can swim alongside colorful fish and marvel at the intricate coral gardens.
For those seeking a more immersive experience, diving in Tulum offers a chance to explore the deeper parts of the reef, where you'll encounter larger marine species such as sea turtles, rays and even the occasional nurse shark. Whether you're a seasoned diver or a first-time snorkeler, Tulum's reefs offer an unforgettable underwater adventure.
Cenotes: Natural Wonders of Tulum
Tulum is known for its mystical cenotes, natural sinkholes filled with crystal clear freshwater. These cenotes were considered sacred by the ancient Mayans and were used for various rituals and ceremonies. Cenotes are a popular attraction and offer a unique opportunity to explore the underground world of Tulum.
Cenote Dos Ojos, one of the most famous cenotes in the area, is a diver's paradise, with its intricate cave systems and stunning rock formations.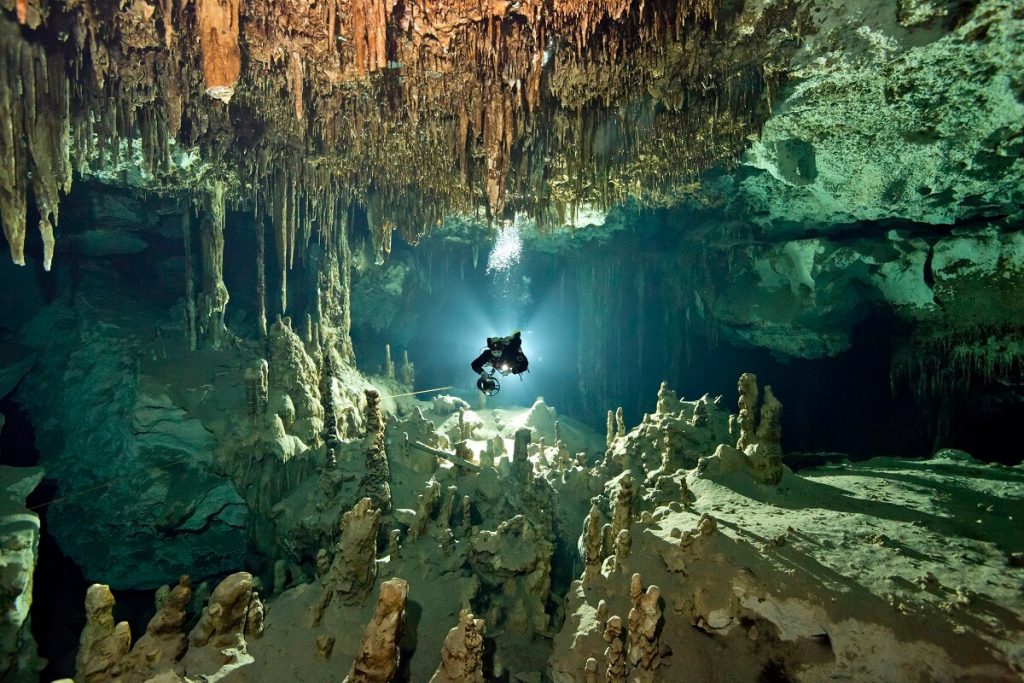 Cenote Calavera, also known as the Temple of Doom, is another must-visit cenote, offering a thrilling experience for those brave enough to jump into its deep waters.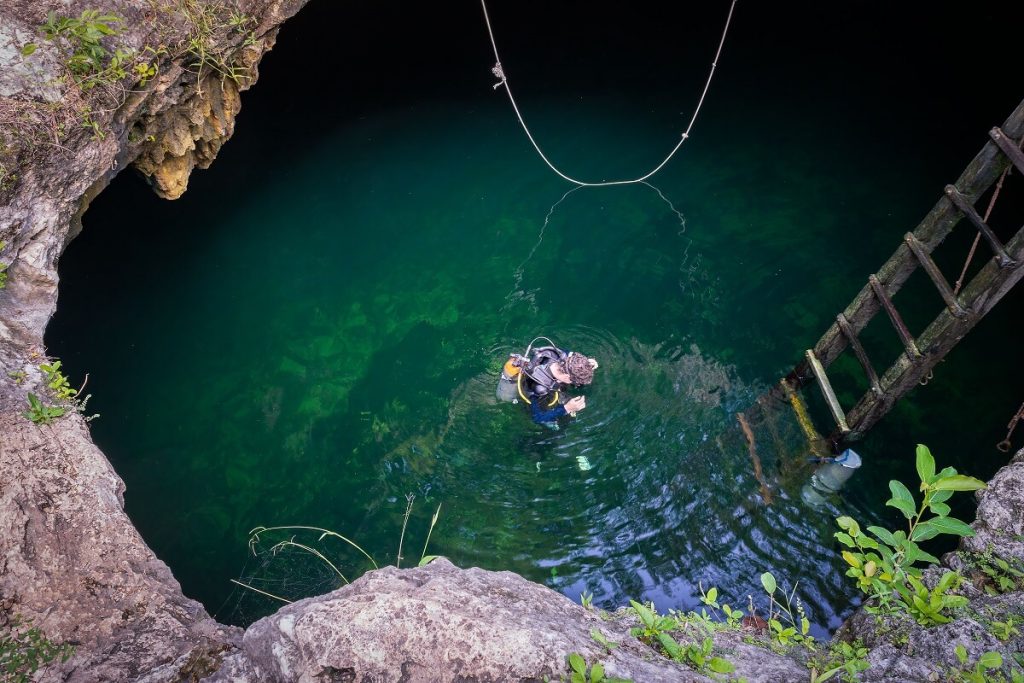 Cenote Azul, with its shallow turquoise pool, is perfect for a refreshing swim or snorkeling adventure. Exploring Tulum's cenotes is a chance to connect with nature and experience the magic of these natural wonders.
Tulum's Eco-Parks: Xel-Ha and Xcaret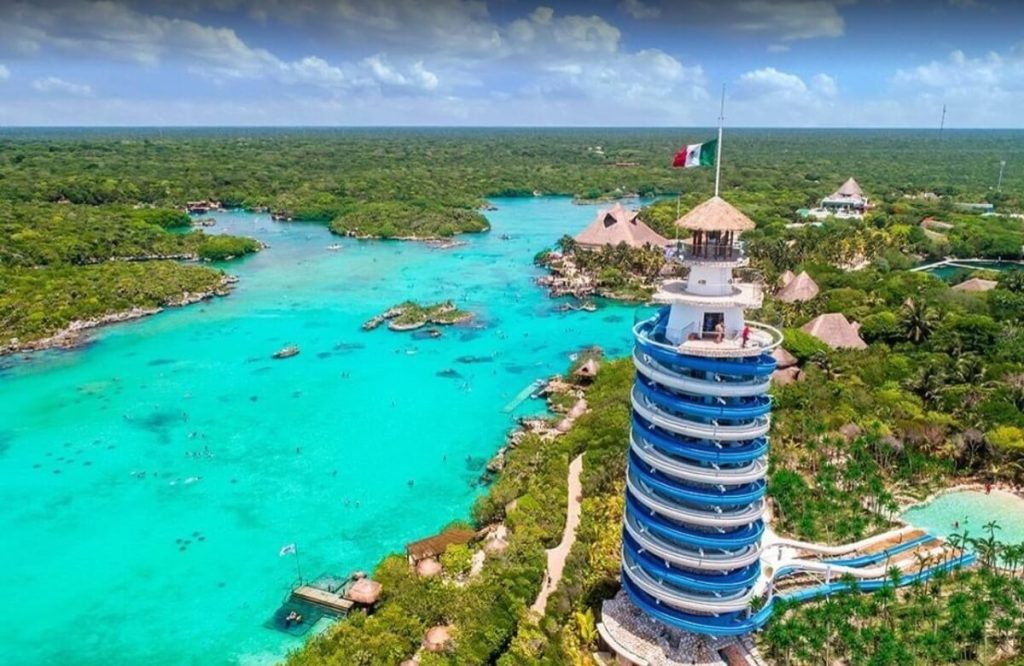 Xel-Ha and Xcaret, two of Mexico's most known ecoparks, are located in Tulum and both serve as examples of Tulum's dedication to protecting its natural and cultural legacy. These parks provide visitors with an immersive and instructive experience through their special combination of nature, culture and adventure.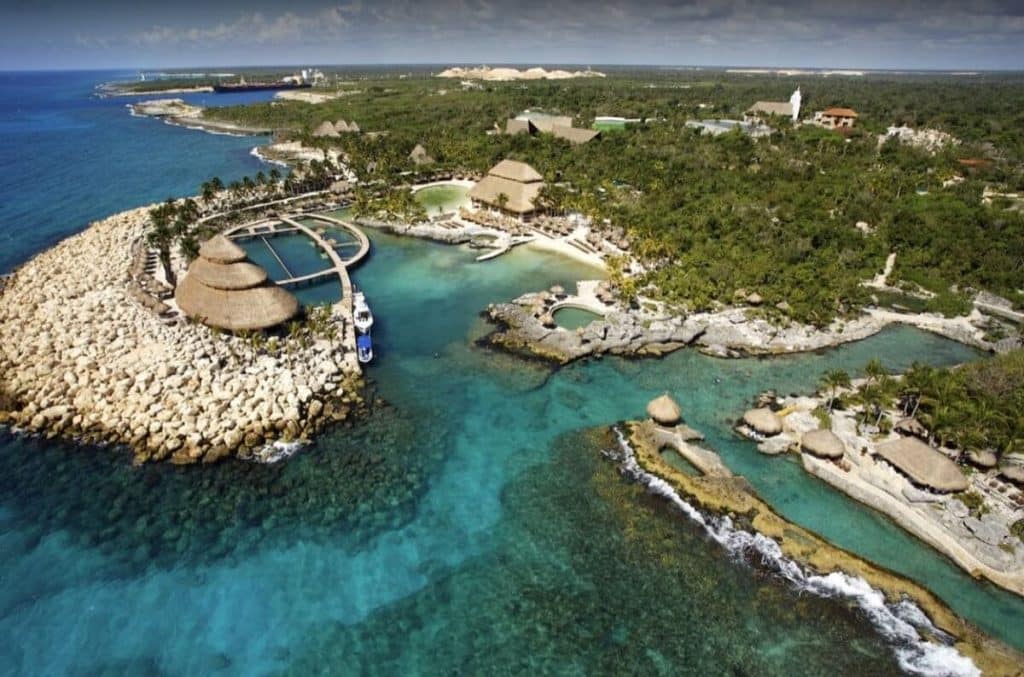 Xcaret is a theme park that highlights the varied cultural heritage of Mexico. You may take in the sights of customary Mayan rituals, see historical places and take in cultural events here. Additionally, visitors to the park can snorkel in subterranean rivers, unwind on lovely beaches and go dolphin swimming.
A network of underground rivers can be discovered in Xel-Ha, a natural aquatic park where you can go snorkelling, swim with dolphins and more. For the more daring guests, the park also offers a floating bridge, zip lines and a cliff jump.
Exploring Tulum's Vibrant Art Scene
Tulum is not only a hub for history and natural beauty but also a thriving center for art and creativity. The town is home to numerous art galleries and studios, showcasing the works of local and international artists.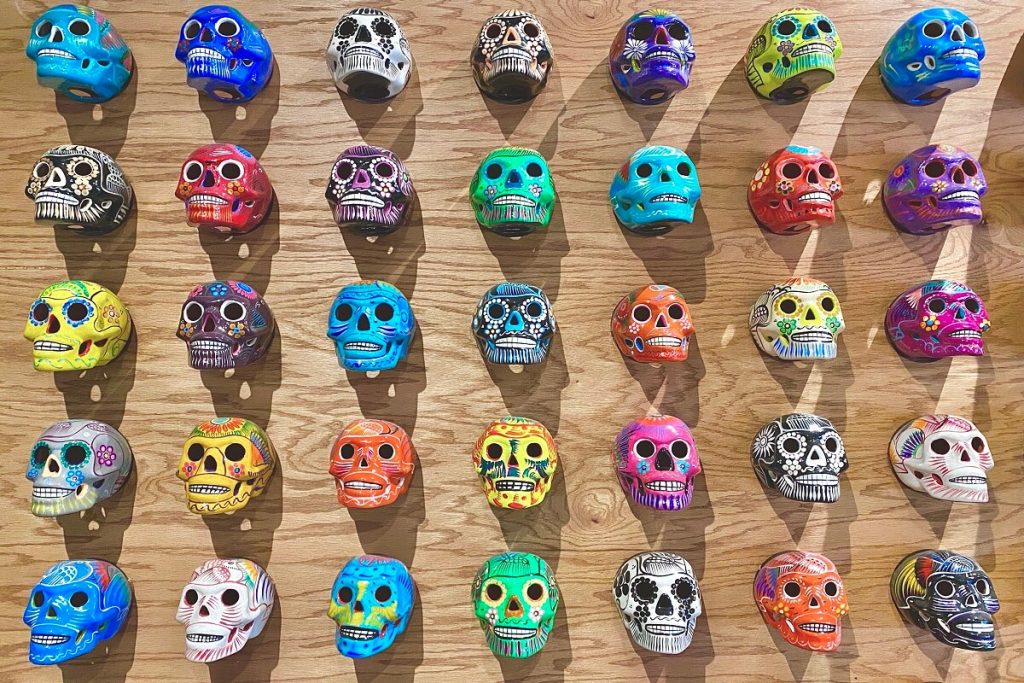 From contemporary paintings to traditional Mayan crafts, Tulum's art scene offers a diverse range of artistic expressions. One of the most famous art installations in Tulum is the Tulum Art Project, a collection of vibrant murals and sculptures that dot the town's streets.
The colorful artworks serve as a representation of Tulum's lively and varied attitude in addition to enhancing the town's aesthetic attractiveness. A chance to become immersed in the community and understand the creativity that thrives in this special location is to explore the Tulum art scene.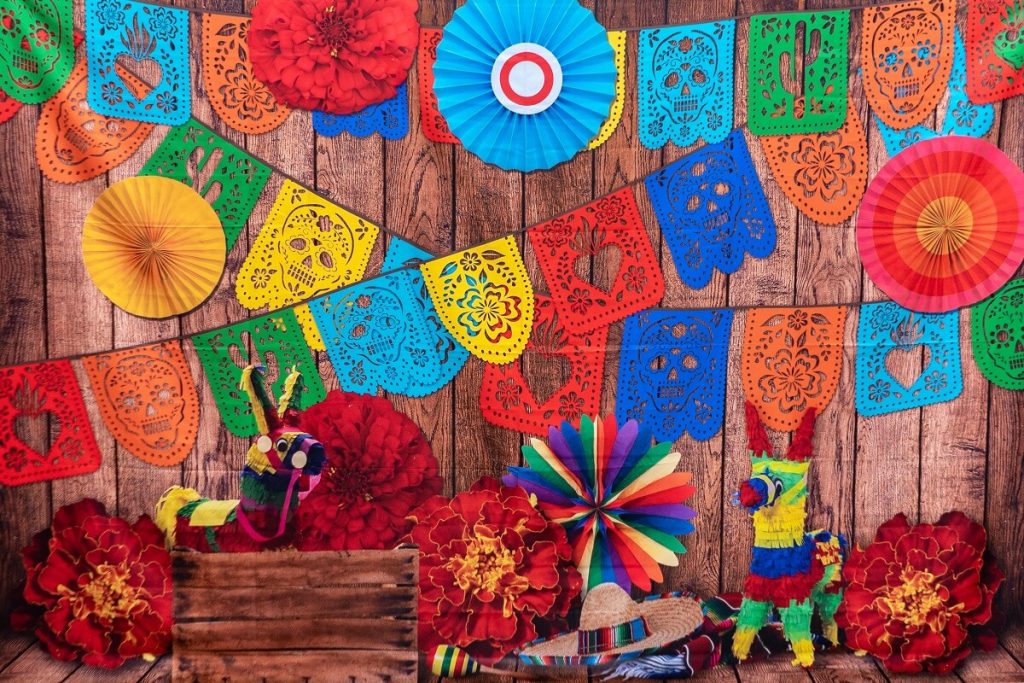 Tulum's Culinary Delights
Tulum offers a culinary experience that is as diverse as it is excellent, making it a haven for foodies. There are numerous eateries, cafes and street food vendors in the town, each of which offers a distinctive culinary experience.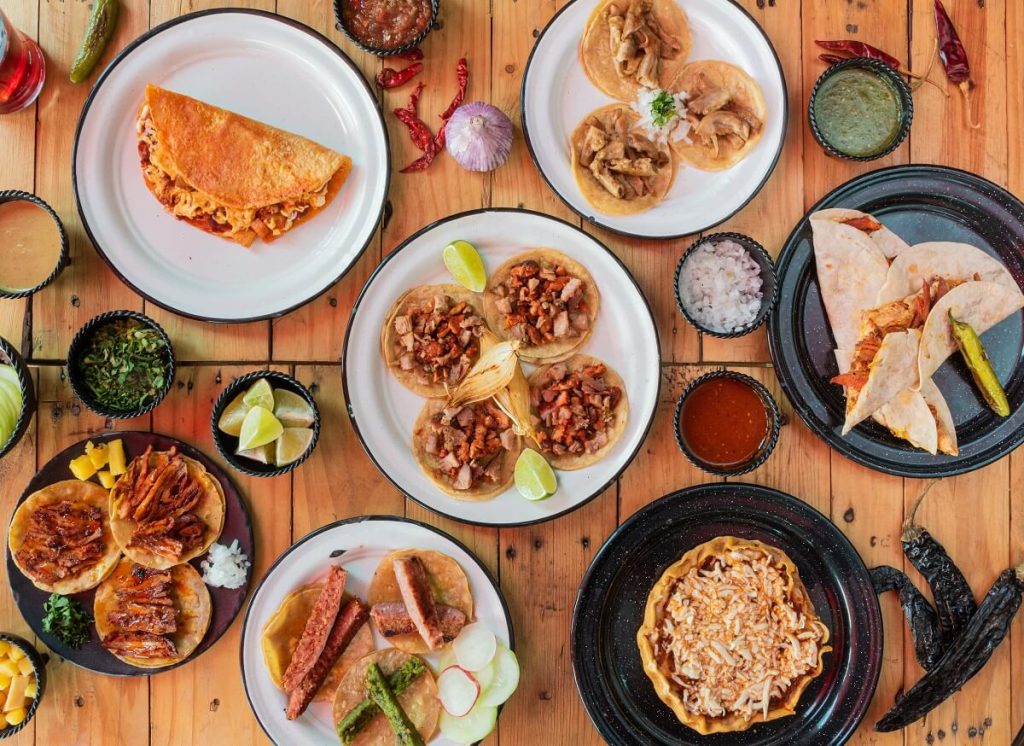 Tulum's food scene offers something to suit every taste and inclination, from authentic Mexican food to flavors from around the world. Cochinita pibil, a luscious slow roasted pork dish marinated in achiote paste and citrus liquids, is a Yucatecan speciality and one of the must-try foods in Tulum. Seafood enthusiasts will adore the flavorful, fresh ceviche created with fish from the area and tart lime juice.
Try the typical Mexican delicacy known as churros, which are served with a side of decadent chocolate sauce, for a sweet treat. The gastronomic delights of Tulum are a feast for the senses, providing a delicious sample of the regional flavors.
Where to Stay in Tulum
Tulum offers a wide range of accommodation options, catering to all budgets and preferences. Whether you're looking for a luxurious beachfront resort, a cozy boutique hotel, or a budget-friendly hostel, Tulum has something for everyone.
The beachfront hotels and resorts offer breathtaking views of the Caribbean Sea, with direct access to the white sand beaches. The town center is also home to charming boutique hotels and guesthouses, where you can immerse yourself in the local culture and experience the laid-back Tulum lifestyle.
For those seeking a more budget-friendly option, there are plenty of hostels and guesthouses that offer comfortable and affordable accommodation. No matter where you choose to stay, Tulum's accommodations are designed to provide a relaxing and memorable experience.
Tips for Visiting Tulum's Attractions
1. Plan your visit to the Tulum Ruins early in the morning to avoid crowds and enjoy the cooler temperatures.
2. Don't forget to bring sunscreen, a hat and plenty of water when exploring Tulum's outdoor attractions.
3. Book your snorkeling or diving tour in advance to secure your spot, especially during peak season.
4. Respect the natural environment and follow the rules when visiting Tulum's cenotes and eco-parks.
5. Try to visit Tulum during the shoulder seasons (spring and fall) to avoid the crowds and enjoy better deals on accommodations.
6. Rent a bike or scooter to explore Tulum at your own pace and discover hidden gems off the beaten path.
7. Support local businesses and artisans by purchasing souvenirs and dining at locally-owned restaurants.
8. Learn a few basic Spanish phrases to communicate with the locals and enhance your cultural experience.
9. Be mindful of the local customs and traditions when visiting Tulum's sacred sites and participating in cultural activities.
10. Take some time to disconnect and embrace the slow-paced lifestyle of Tulum, allowing yourself to fully immerse in the natural beauty and tranquility of the destination.
Conclusion
Tulum is a destination that captivates the soul, offering a unique blend of history, natural beauty and cultural richness. From the ancient ruins that tell the story of a once-thriving civilization to the vibrant coral reefs that teem with life, Tulum's attractions are a feast for the senses. Whether you're exploring the Mayan ruins, snorkeling in the turquoise waters, or indulging in the local cuisine, Tulum promises an unforgettable experience. Pack your bags, experience Tulum's charm and set out on an unforgettable vacation.