Zipline is one more adventure which you can enjoy all over Thailand. In Chiang Mai itself, I think there are no less than six operators and all very popular amongst the thrill seekers.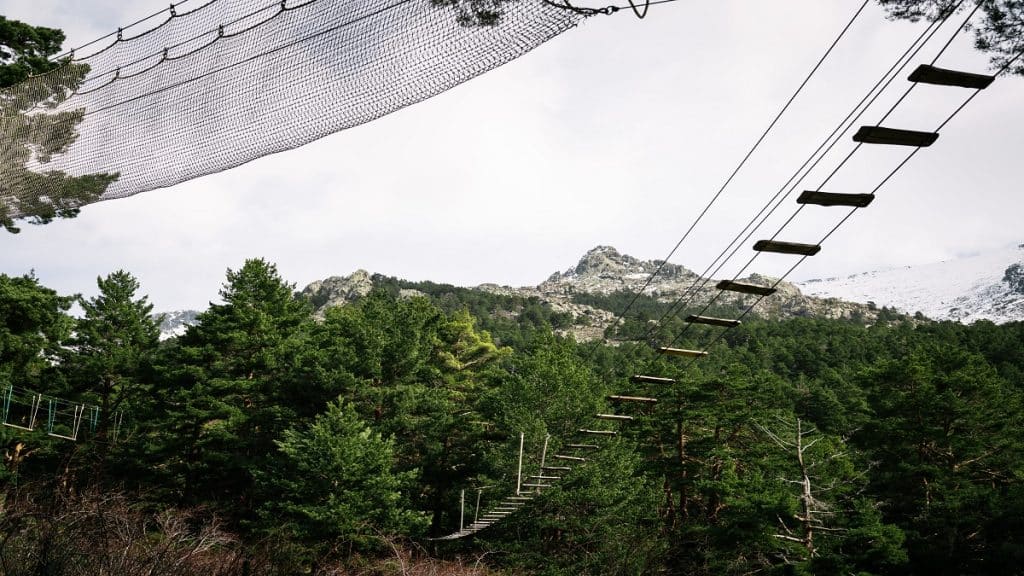 Zipline, also known as zip wire, flying fox, cable slide, foe fie slide etc, consists of a pulley suspended on a stainless steel cable mounted between two points and at a incline. The person is hanged to the pulley, through the harness, and then propelled by gravity to travel from point to another point.
Cables are very high up to 30-40 m from the ground, and travels up to the distance of as much as 600 m.
Why Zipline in Chiang Mai?
Chiang Mai offers ZipLining in the midst of rain forest and the hills, where you will feel close to the nature, you may also come across the gibbons while enjoying the thrill and pleasure that this activity provides. I cannot think of a better way to explore the natural beauty of Chiang Mai surroundings.
Why I chose Flying Squirrels?
Flying Squirrel is a latest addition to three or four already operating zipline in Chiang Mai
I opted for Flying Squirrels as they have the combination of zip lines as well as obstacle course built high on the trees. They are the latest zipline course in Chiang Mai. They have the long zip lines 300m, 400m and the longest 650m. Also, their price is almost half when compared to others. The prices of some were as high as 5000 TBH/person, while I could book the Flying Squirrels for only 2400 TBH/person.
You can make a booking through email. They will pick you up from your hotel. The drive is about one hour through the lush green surroundings. They have a beautiful and modern establishment in the Pong Krai village – office, dining areas and wash rooms.
In the office, after the payment formalities, we were strapped into safety gears- harness and helmet. The harnesses are of top quality. They will also give you the bandana to cover your head and a water bottle strapped to your gear.
Within 15 min. we were at the first station to begin what would be the 2.5 hours incredibly exciting and thrilling fun. There are 26 platforms covering zip lines and obstacles like zip bike, skate board etc. There were seven people in this group. They don't take more than nine in one group. If there are more people then they are divided into more number of groups. Each group is assigned 2 flight guides.
At the first station – all visitors are tied to the cable (green one here) with safety lines
The guides are very professional, always particular about safety. I gave my camera to one of the guide to take photos and he did a fantastic job. They were also good at cracking jokes and keeping the participants in good humour. Safety was of utmost importance and so was fun and laugh.
Visitors are connected to the cables with safety lines at all times, while on elevated platform or on obstacle course.
Each rider is connected to the cable with two points of contact with safety lines, carabineers and pulley.
And here we go…
40-50 meters off the ground…
Will be daunting in the beginning but after 2-3 cables, you will start enjoying the height.
The obstacle course is challenging too.
Zip-bike
People enjoyed this, but to me it was more of a gimmick.
Skate Board
This one I enjoyed…it required a lot of balancing act…although you are quite safe with safety line attached to the cable at the top.
Spider net
Harder then it looks..
Burma Bridge
Walking on this bridge is also not easy with the planks hanging and oscillating like pendulum at a height of no less than 30 m from the ground…but that is what adds to the adventure…enjoyed this one as well.
One more rope net…
…and this too was not that easy.
After these obstacles there are some more zip lines.
There was one abseiling activity as well.
After completion of all activities we came back to their office where a buffet lunch was waiting. Lunch is a simple, hygienic and healthy meal. I would like to mention here that you must have a good breakfast before you come to this place as you will be dead tired by end of the course.
After the lunch we were dropped back to our respective hotels. All in all a very satisfying day.
I made one suggestion to the operator. Almost everyone in our group wanted to be clicked or video-graphed doing this activity, and I am sure same must we the case with every other groups that come daily at this place. Now everyone hands over their camera to the guides and the poor chaps has to give you the instructions, make sure that you are safe and also click pictures for you. How much better it would be if they can engage a professional photographer, who can click the pictures / make movie and the dvd's are then put to sale at the end of the activity. The photographer will do a much better job and the guides will concentrate on the jobs for which they are there in the first place.