A melting pot of cultures, an economic powerhouse, the largest port in Southeast Asia, Sentosa Island, Universal Studios, shopping, food… Singapore is a top tourist destination. According to the World Tourism Organization (UNWTO), Singapore ranks 4th with 17,681,800 visitors for 2016 behind Hong Kong, Bangkok, and London. Singapore travel is very popular. The city-state receives more international tourists than New York City, Paris, Rome, and Tokyo. Forbes ranks Singapore as the 'Most Influential City'.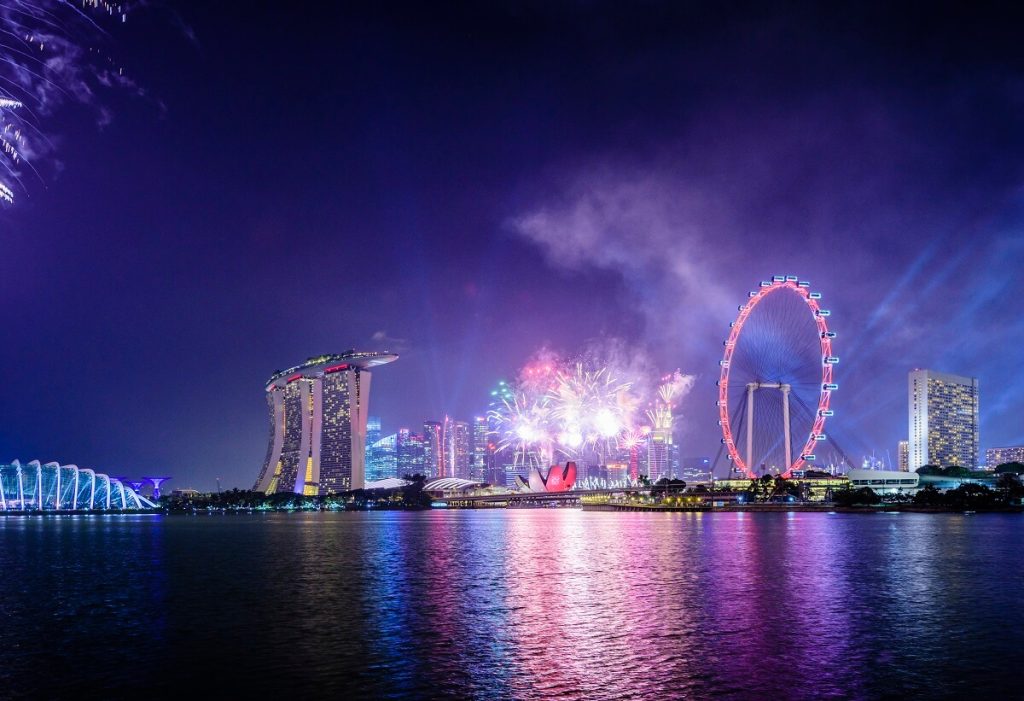 Formerly a British trading colony, the city-state has come a long way. It is a modern city with towering skyscrapers, beautiful avenues, huge shopping malls, subways, and a vibrant nightlife, but Singapore also embraces Malay, Indian, and Chinese cultures. Often called the 'Garden City', it is not all construction. Singapore has green corners, nature parks, beaches, and lovely areas that serve as the lung centers of the city. It is a wonderful city you will want to visit again and again.
Kampong Glam, Bugis, Chinatown, and Little India merge seamlessly with Orchard Road, Marina Bay, Riverside, and Sentosa to present a city that is complete in every way. Singapore for the tourist can be an overwhelming experience. There is shopping, endless varieties of food, culture, and arts, a busy riverfront, entertainment for every age group, lots of thrills, and photo opportunities.
Changi Airport has been ranked as the 'World's Best Airport' for 8 years in a row. Singapore Airlines has also been ranked as the 'World's Best Airline'. The Economist feels Singapore has been the world's most expensive city since 2013.
Singapore – Top 15 Quick Facts
There are only 3 city-states – Singapore, Monaco, Vatican City.
Area – 279 square miles or 722.5 km2.
Time Zone – UTC+8 (Singapore Standard Time)
Currency – Singapore Dollar
Driving side – Left
Religion – 33.2% Buddhists, 18.8% Christians, 18.5% Irreligious, 14.0% Islam, 10.0% Taoism. Singapore is truly cosmopolitan.
Population – 5,638,700 (2018 estimated).
There are approximately 62 islets apart from one main island.
Home of the world's first night zoo.
Greenest City – Nearly half of Singapore is covered with nature reserves.
Merlion, Singapore's icon could have been a tiger. There was never any lion here.
UNESCO has designated Singapore Botanic Gardens as a World Heritage Site.
One of the world's busiest theme parks is Universal Studios in Singapore.
The first man-made waterfall was created in Jurong Bird Park.
All beaches in Singapore are man-made.
Top Reasons to Visit Singapore
Cultural Diversity
The city-state is truly cosmopolitan with Malays, Indians, Chinese, Brits, Arabs, and people from many countries and backgrounds living here. The Chinese gave the city Chinese New Year, the Muslims gave Hari Raya Puasa, and the Indians Deepawali.
Sentosa Island
The hub of entertainment. The home of Universal Studios, Resorts World Sentosa, Adventure Cove Waterpark, Trick Eye Museum, Madame Tussauds, Kidzania, and more. The man-made Siloso beach, Palawan, Tanjong beach, and the golfing area. There are a World War II museum and a fort too.
Shopping
Always a shopper's delight. There is the famous Orchard Road. You can also visit Chinatown, Little India, Haji Lane, and the Bugis street market. Top shopping malls include the ION Orchard, VivoCity, Paragon, Knightsbridge, and the Mustafa Centre. Don't forget the street stalls too for bargain hunting.
Food
Thanks to Clarke Quay, Robertson Quay, Chinatown, hawker centers, and the restaurants of Chinatown and Little India, you will always have more than you can try in a single visit. Don't miss the Hainanese Chicken rice, chili crab, Laksa, Char Kuay Teow, Hokkien Prawn Mee, and Barbecued Stingray.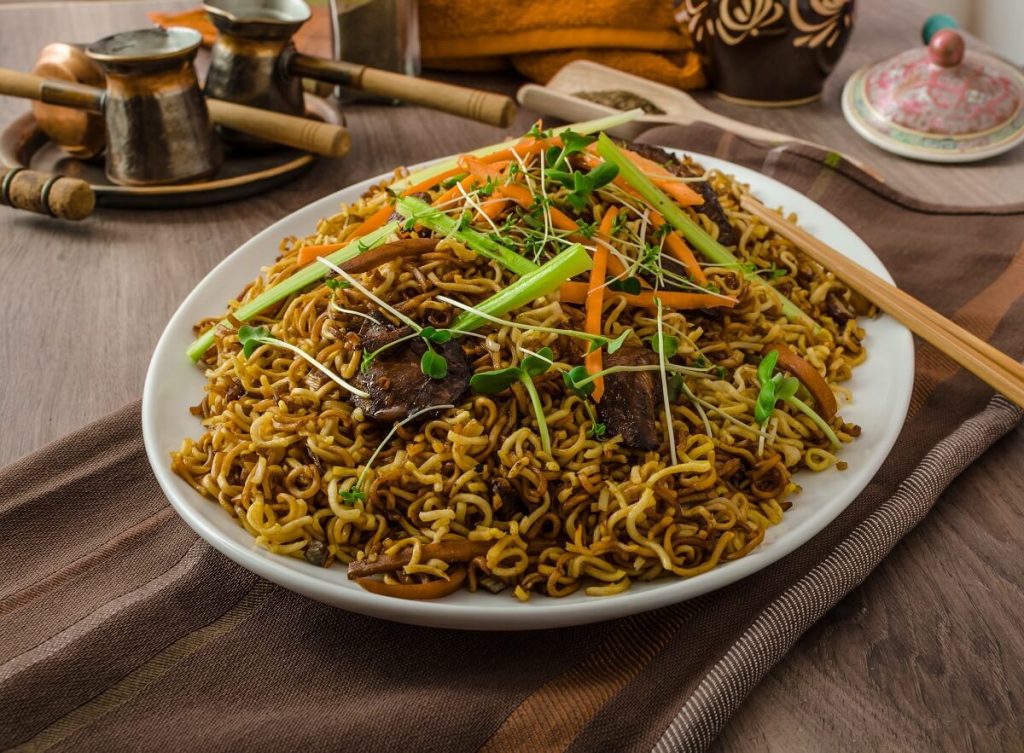 Cruising
Cruises leave from Singapore from the Marina Bay Cruise Center. There are plenty of cruising options from the leading cruise liners like Genting Dream and Royal Caribbean. You can go to Bali, Phuket, Malaysia, Hong Kong, and there is even an 11-night cruise to Dubai.
Nature
The Garden City offers plenty for the nature lover. Visit the Singapore Botanic Gardens, Windsor Nature Park, MacRitchie Reservoir, the Bukit Timah Nature Reserve, Coney Island, Kranji Marshes, Pulau Ubin, Fort Canning, the Sungei Buloh Wetland Reserve, and Gardens by the Bay.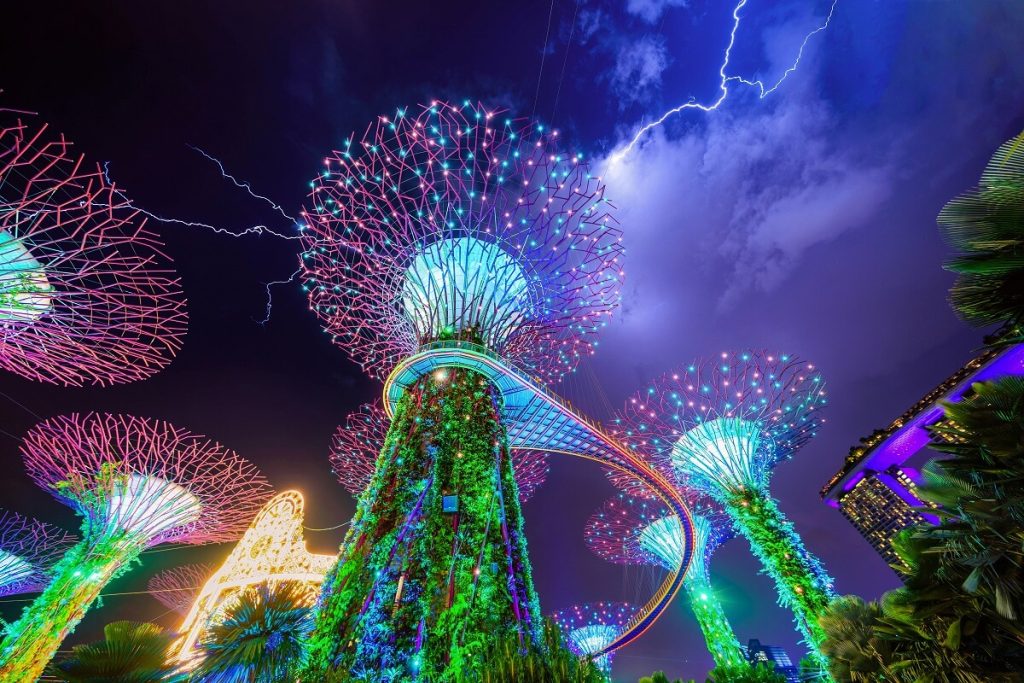 For the Family
Pick from Universal Studios, the famous Singapore Zoo and its unique night safari, Jurong Bird Park, the Discovery Centre, Gardens by the Bay, LegoLand and breakfast with orangutans at the zoo.
Nightlife
There are music bars, clubs, and even gay clubs, lightshows, and a night safari that is very good. 28 HKS, Manhattan Bar, Operation Dagger consistently rank among the best bars in Asia.
Singapore Travel Airports
Changi Airport and Seletar Airport are the two airports in Singapore.
Changi Airport
Singapore is the biggest aviation hub of Southeast Asia. Changi Airport is big, very well organized, and extremely efficient. Baggage distribution and immigration are fast. It consistently ranks as the best airport in the world.
There are 4 terminals
T4 serves mostly budget airlines
Skytrain service connects the terminals
The 3 terminals are also interconnected.
T4 is physically separate from the other 3 terminals
Singapore Airlines uses both T2 and T3. But remember, there are no distinct zones for arrival and departures like most other places. Also, you can clear passport control at any terminal. A 24-hour complimentary shuttle bus carries passengers between T2 and T4. You can reach any of the 3 terminals without having to pass through immigration.
The terminals all have unique design.
T2 is the most interesting as there is a small theater playing movies, an indoor garden, a computer gaming room, massage services, mood lightening couches, and many duty-free shops.
There is a butterfly garden at T3. But few entertainment options.
Paid swimming pool at T1 and Jacuzzi.
T4 has a heritage zone.
Seletar Airport
The smaller airport in northeastern Singapore. This was also the first airport of the city-state, but it is now used mostly for training. But many private aircraft and chartered flights do land and take off from here.
Arrival By Bus
Many tourists arrive from Malaysia by bus. There is however no central bus terminus in the city. Major bus operators are KKKL, Aeroline, First Coach, NiCE, Transnasional, and Transtar.
Getting Around in Singapore
Train
There is Mass Rapid Transit (MRT) and Light Rail Transit (LRT). They are both reliable and cheap. The rail network covers most tourist attractions. The lines are all integrated, even when operated by different companies. You don't have to purchase a new ticket for transfer. There are ticket machines everywhere. The train stations are clean. There are free toilets.
Bus
Bus travel is slower, but you can reach all corners of the city. However, you will be able to see the attractions instead of traveling in a dark underground tunnel. The price is low. The fare system, though, is complicated. No change will be offered. You can pay using a Nets Flashpay or ez-link card. There is also a NightRider service after midnight. There are 7 lines that run every 20 minutes. They connect all nightlife districts like Clarke Quay, Boat Quay, Orchard, and Mohamed Sultan.
Taxi
There is a shortage, so finding one is not always easy. But the service is cheaper than in many cities, and the drivers are reasonably honest. They use meters. Prices are often similar among various taxi services.
Ride-Sharing
Grab and Uber now work from the single Grab app. Complete coverage. The prices are reasonable. They accept most international credit/debit cards. There is also Go Jek and Ryde.
Trishaw
These are 3 wheeled bicycle taxis. They operate mostly in Chinatown and the River area. These taxis are mostly for tourists. Bargaining allowed.
Bumboats
Also for tourists mostly, they cruise on the river, offering point-to-point rides. You will get good views of the Central Business District.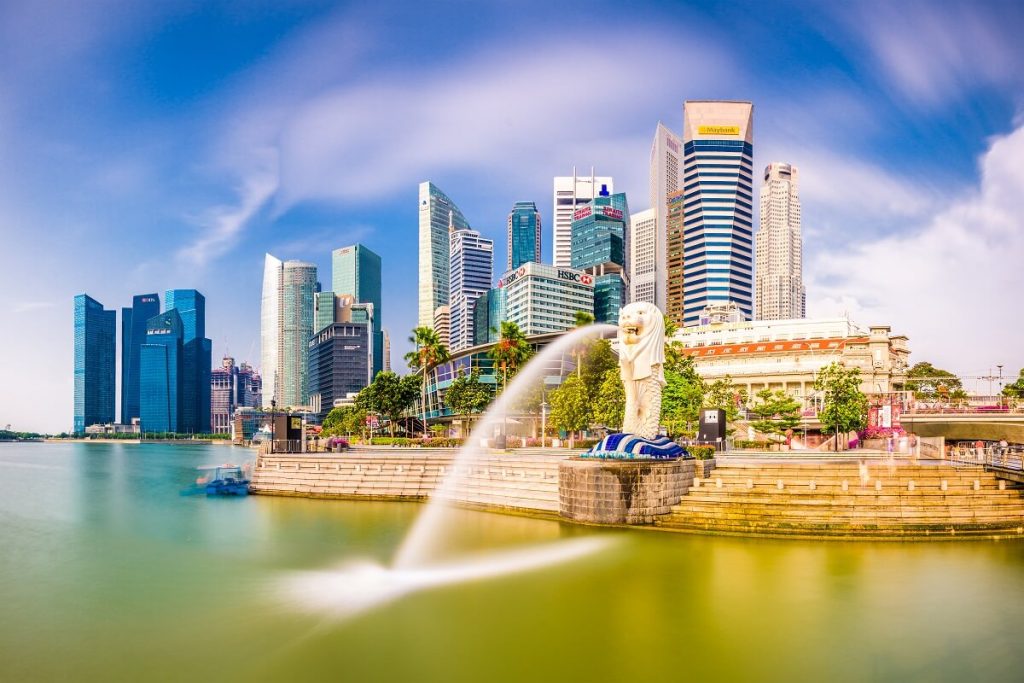 6 Top Tips For First Time Singapore Travel
1. Food – Eat like the locals. Avoid fancy restaurants and cafes. Visit the hawker centers instead. Also, this is where you will get the most authentic cuisine.
2. Dressing – The city has a tropical climate, so it is summer throughout the year. Humidity is high. Wear the right clothing to avoid sweating. Carry an umbrella because it is likely to rain almost every day.
3. Transport – Public transport is safe, convenient, and cheap. Both MRT and LRT are efficient. Use a card and you can save even more money.
4. Rules – Singapore is very strict about regulations. Chewing gum in public can attract a fine. Drug-related offenses can lead to a death sentence.
5. Smoking – Cigarettes are expensive here. You cannot smoke in clubs, restaurants, and public spaces. There are few yellow smokers' boxes where you can puff. Buy alcohol through happy-hour deals. It is expensive.
6. Water – You can drink tap water. It is extremely safe.
How To Visit Singapore On A Budget
Get a CEPAS/ EZ-LINK Card – This is the best transport card that can save lots of money.
Do not buy the Singapore Tourist card, if you have the CEPAS/ EZ-LINK Card. The only inclusion they have is train rides. Otherwise, they are costlier.
Eat at hawker centers to save on food.
Cigarettes and booze costs a bomb, avoid them.
Do enjoy the parks. They are free.
Shop at Chinatown and Little India. You will save money.