Are you heading to South East Asia for the first time and unsure what there is to see and do there? Well fear not; we've put together a list of the must-see and must-do things in the area to make sure you don't miss out on the top attractions.
Party during the full moon in Koh Phangan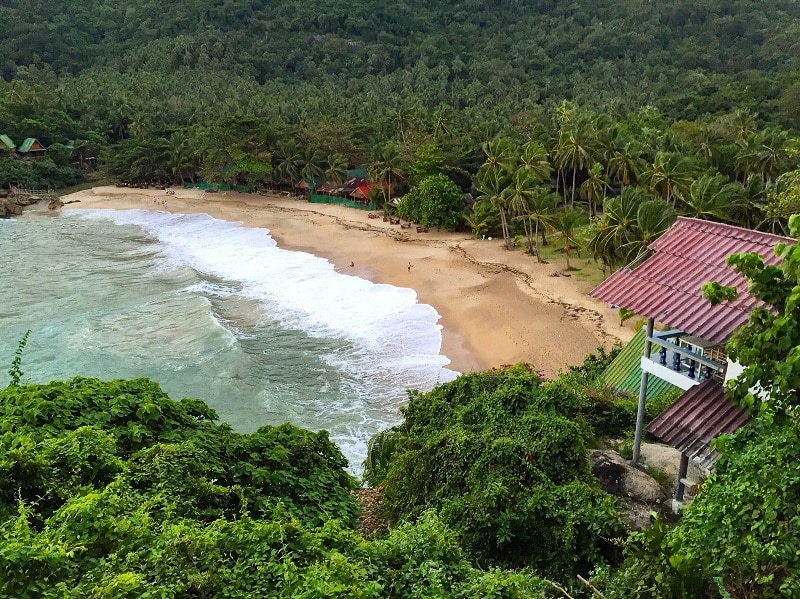 No trip to Thailand would be complete without an all-night beach party at one of Koh Phangan's infamous Full Moon Parties. If buckets of whiskey, UV body paints and a beach lined with bars and pumping tunes sound like your idea of a good night out then this is the place for you.
Sail around Halong Bay in Vietnam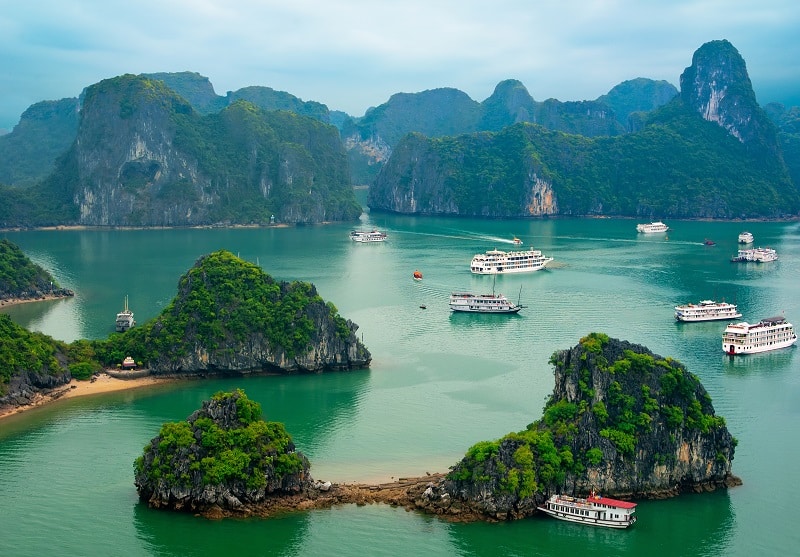 Halong Bay is arguably the most beautiful place in Vietnam and what better way to see the area than by taking a trip on an old junk boat. You will weave between the craggy limestone peaks and stop off to explore caves filled with stalactites and stalagmites. You'll visit fish farms and feast on freshly caught seafood before diving into the crystal clear waters to swim off all that food.
Tubing in Laos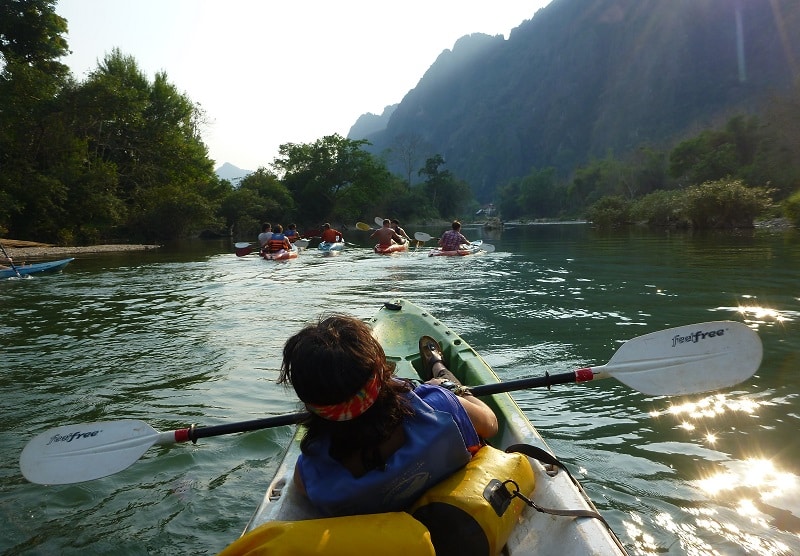 If you aren't entirely sure what 'tubing' is, here's the deal: Basically backpackers flock to Vang Vieng, a formerly quiet village in Vientiane, grab an inflatable tube and float down the river for an afternoon of fun and frolics. The river is lined with bars where cheap booze, mud wrestling, jelly shots, waterslides and zip wires await your arrival making it a messy day in more than one sense of the word.
Surfing in Bali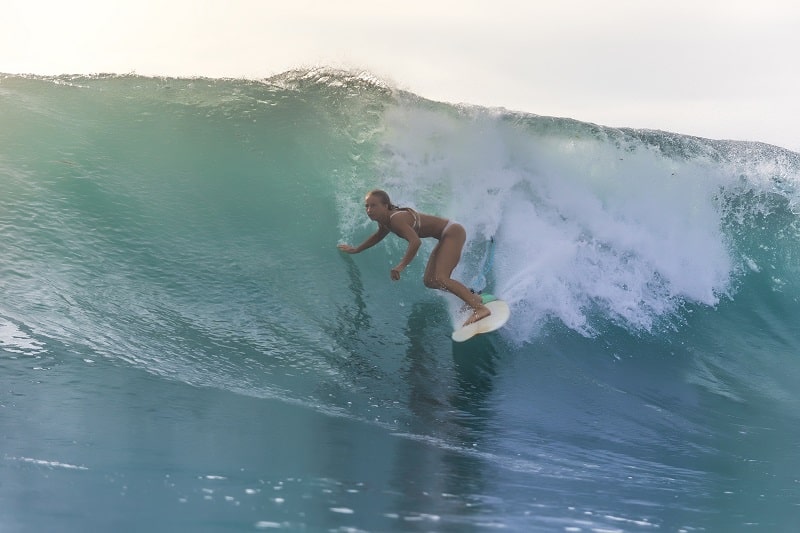 Kuta is the most popular spot in Bali for surfing but there are plenty of other places to catch a wave. Cheap surf schools mean it's a great place for beginners and experienced surfers will find some world class surf spots. If you find surfing is too tough to master, you can always watch the pros in one of the many surfing championships held in Bali.
Shopping in Singapore

Most backpackers may not have the budget to be splashing out on designer goodies but shopping in Singapore is an experience not to be missed. With thousands of shops selling luxury goods, knock-off alternatives or bargain buys there will certainly be something you'll want to blow our budget for. The shopping malls themselves are a tourist attraction as the stunning architecture and designs attracts almost 12 million tourists a year.
Visit the orang-utans in Borneo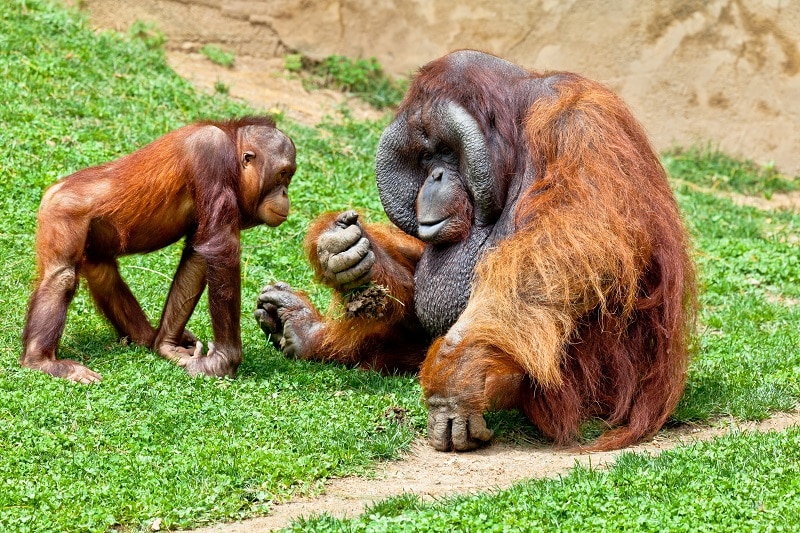 Seeing these amazing animals in the wild is a dream come true for most people and a visit to Sepilok Orang-utan Rehabilitation Centre is a fabulous experience. You'll see orang-utans being cared for as they're slowly reintroduced into the wild and given a second chance in the rainforest.
See Komodo Dragons in Indonesia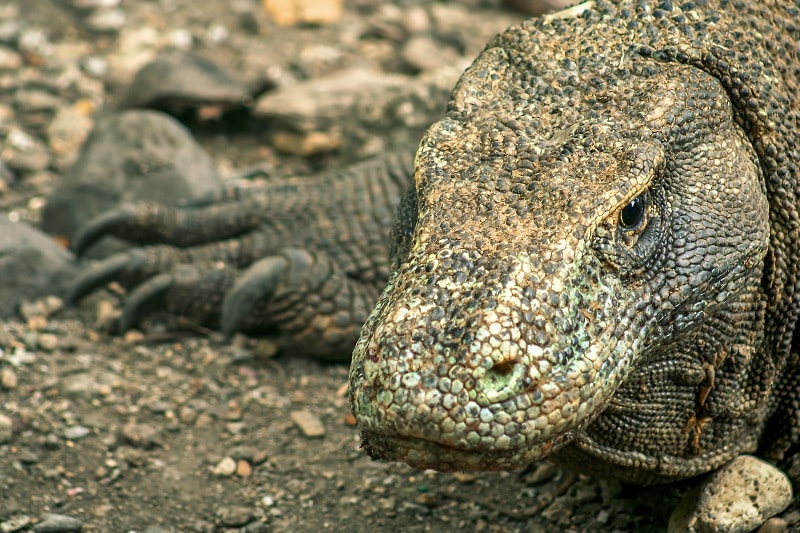 Visit Komodo and Rinca Islands in Indonesia for a chance to see the huge Komodo Dragons in the wild. The 'dragons' are the highlight of the trip but you'll also be able to explore the beautiful islands and the crystal clear seas that surround. Most people take a 2-3 day boat trip to see as much of the area as they can.
Learn to scuba dive in Thailand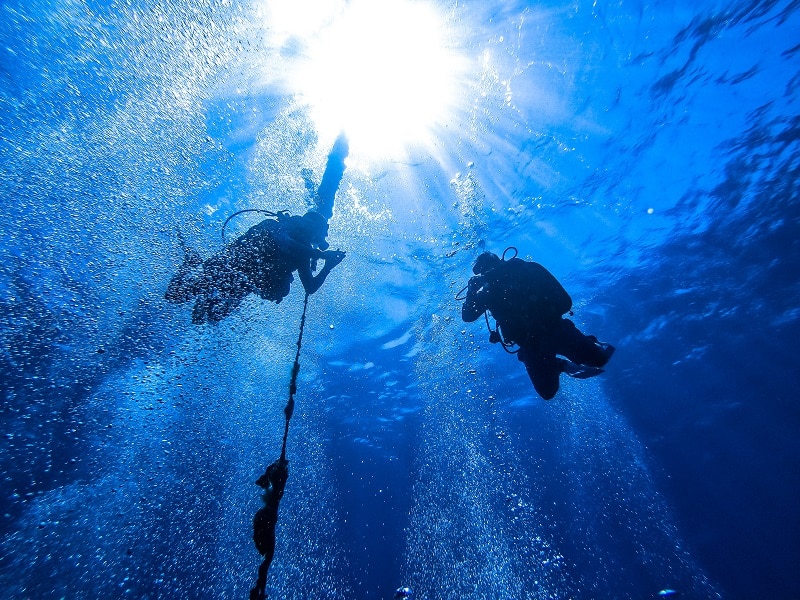 Thailand is one of the cheapest places in the world to learn to scuba dive and with a huge range of PAID certified dive schools you'll definitely find one to suit you. Stay on one of the islands such as Koh Tao, Koh Phi Phi or Koh Lanta or take a liveaboard boat and stay out on the reef for 4-5 days.
Visit the Killing Fields in Cambodia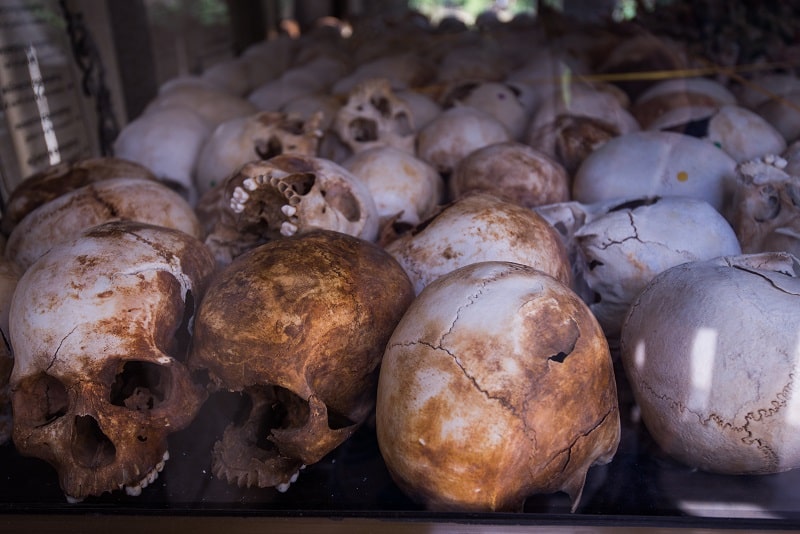 It can be an incredibly emotional visit to the Killing Fields in Cambodia but learning about the history of the country and the influence Pol Pot had will be a really important part of your trip. You will find huge, mass graves where hundreds of people were buried and see the old school where innocent victims were tortured. This will be a hard hitting history lesson but one every visitor should take.
Eat as much street food as you possibly can in Bangkok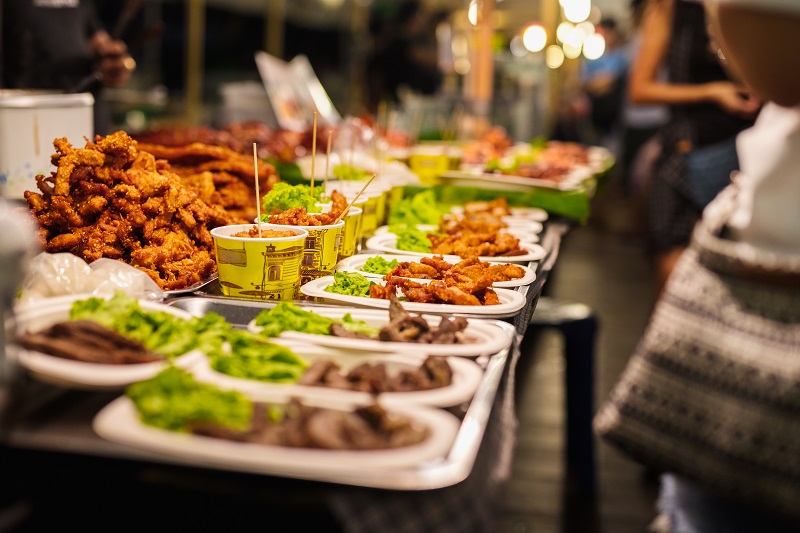 The crazy city of Bangkok is the ultimate place to satisfy your foodie cravings and try as many of the local specialities as you can. All the food is cheap as chips and twice as tasty so get out there and try something new. When eating street food, try to stick to the busy vendors where the food is fresh and piping hot.
What else should be on every backpacker's to-do list while they're in SE Asia?