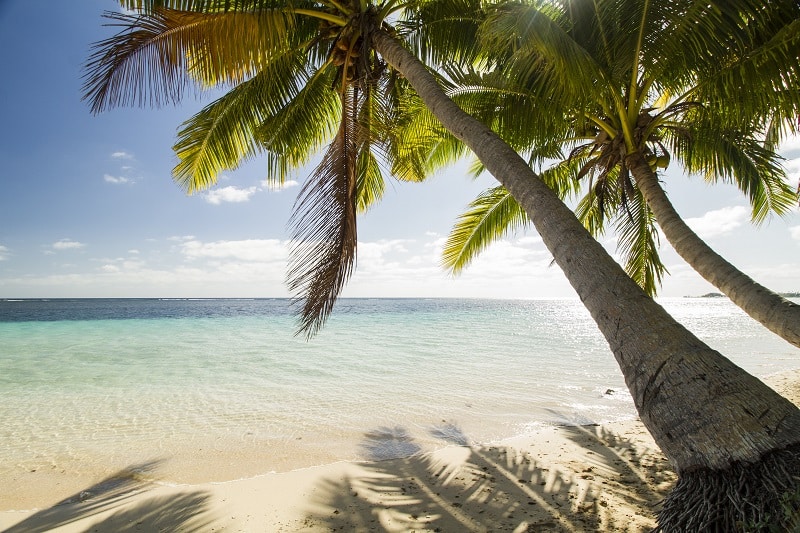 Enormous, glassy waves roll majestically toward Costa Rica's Pacific shore, taking with them a daring fleet of surfers before smacking down loudly in a spray of white. A world-class destination for surfing, the west coast of this emerald isthmus is spotted with beach resort towns, bars, restaurants, surf schools, hotels and vacation rentals. After a day spent riding the waves or lounging upon the soft sandy beaches, vacationers watch as the setting sun ushers in a colorful explosion of reds, oranges and violets, after which these beach towns burst into pulsing, Latin festivity that lasts all night long.
Costa Rica's allure has brought an onslaught of vacationers who revel in the throng of humanity, and crowd the beaches. To escape that, just drive along the coast a bit and discover secluded beaches enveloped in breathtaking natural scenery. Despite being Central America's most popular beach destination, much of Costa Rica's shoreline still preserves the virgin beauty that intrigued visitors centuries ago. From aquamarine Caribbean seascapes to the dramatic Pacific coast, Costa Rica beaches are as attractive as they are diverse. Still, not all beaches were created equal, so we've put together a list of the seven very best:
1. Manuel Antonio Beach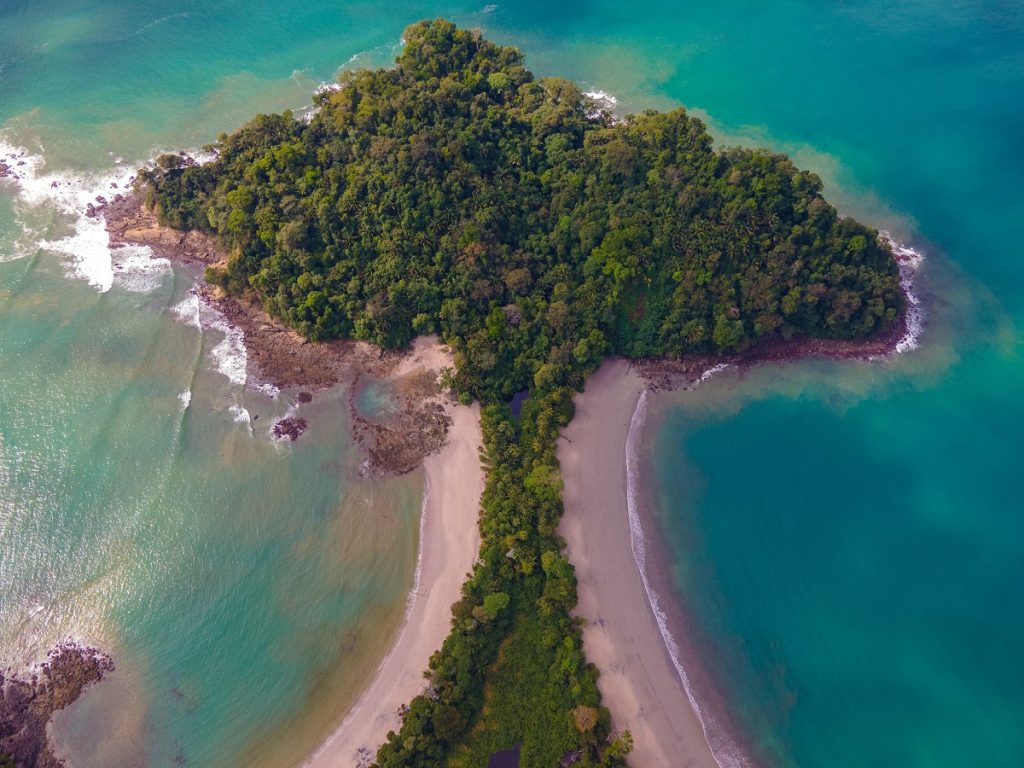 "The beautifully patterned tan, gray, white and black of the Squirrel "Monkey's fur enhances an already-vibrant patchwork of colors that sing forth from this pristine habitat; endangered species celebrate in safety, and visitors flock to a series of sugary white sand beaches here. From the shore, look up toward the surrounding hills, whose verdant canopy tumbles toward you in sparkling, tropical brilliance. The unfettered beauty of this park makes it a popular beach destination, and numerous hotels provide luxurious accommodations with views of the Pacific while restaurants serve up exquisite, fusion cuisine.
2. Santa Rosa National Park
After a longish drive up the west coast, shift into 4×4 or get out and make the trek on foot from the ranger station. Eight miles of hiking will bring you to a spotless beach surrounded by one of the planet's last tropical dry forests. Rudimentary camping facilities will bring you closer to nature, and you'll likely be joined by a herd of olive Ridley sea turtles, who have made this beach their nesting ground. When it's finally time to head out, you may take a cue from these turtles and move extra slowly – it's a difficult to say goodbye to this beach in the national park.
3. Tortuguero National Park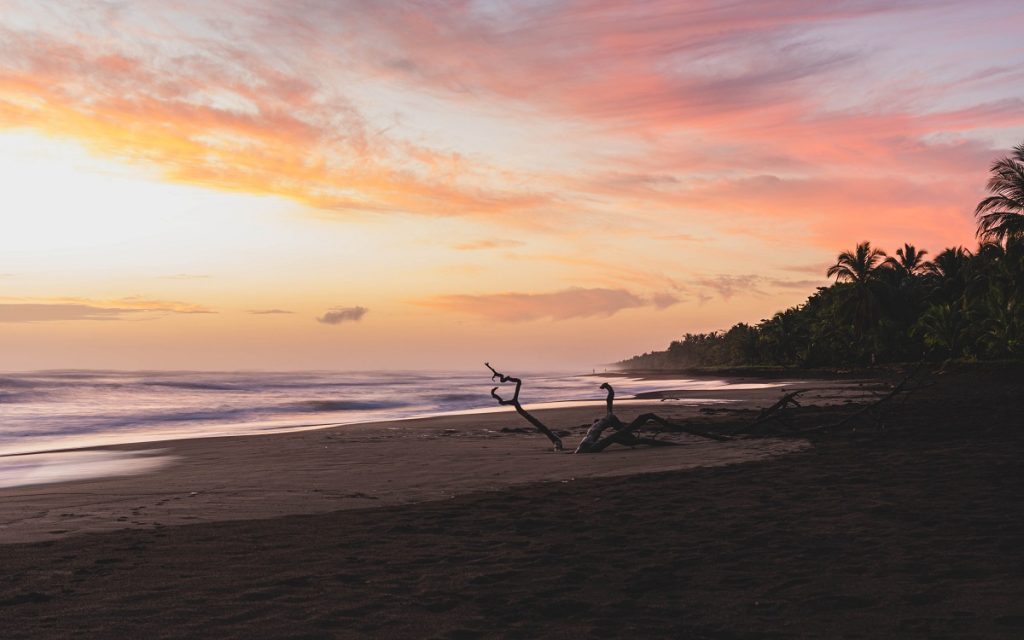 Anyone serious about sea turtles, however, will be wise to cross over to the Caribbean side of Costa Rica to discover this even more remote destination, accessible only by locally run ferries that traverse the park's dark, enchanting, forest canals full of colorful wildlife. At journey's end, a clearing in the rainforest will reveal a chalky white beach and shallow, warm, turquoise water gently lapping up against the shore. Come here during nesting season to see a stately colony of Green Sea Turtles ascend upon the sand, and lay eggs.
4. Punta Uva
Head down the east coast past Puerto Viejo to Punta Uva, which rivals top tropical beach destinations throughout the Caribbean. The powdery white sand, palm trees and aquamarine water here are the stuff of dreams. As most tourists populate Costa Rica's west coast beaches, this isolated destination offers calm, warm, inviting water perfect for swimming, or snorkeling above the coral reef and brightly colored schools of tropical fish flitting about in silence.
5. Playa Hermosa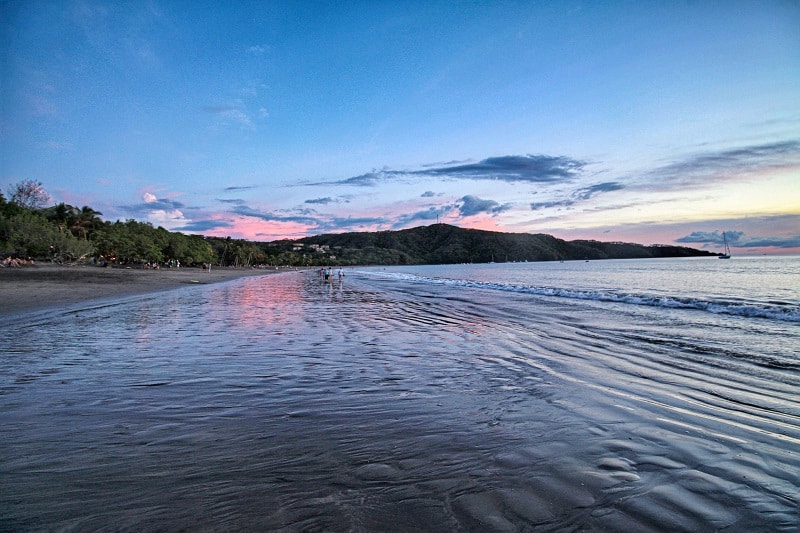 In Spanish, this means "beautiful beach", a name that surely reflects the sentiments of those who first settled this idyllic, waterfront town overlooking a smoothly arching horseshoe spreading its arms wide for the breathtaking breakers rolling in. Savvy surfers and beach-lovers seeking to avoid the crowds of Malpaís will find a delightful home here during their Costa Rica stay. Charming hotels, apartment rentals and cabanas are available in town, while several bars and restaurants add sugar and spice to this otherwise undiscovered destination.
6. Playa Tamarindo
If you're one of those who "first discovered" the Guanacaste Coast and spent a lot of time on Playa Tamarindo back in the day, you're likely to tsk-tsk the recent development that many old timers feel is altering the local authenticity. But if this is your first time, you'll probably just see a tropical paradise with lots of people. While the many bars, restaurants and hotels provide the infrastructure for a robust nightlife, exquisite dining, shopping and entertainment scene, the development here still hasn't undone this beach's breathtaking scenery and intrinsic, original delight.
7. Playa Carrillo
Further down from Playa Tamarindo on the Nicoya Peninsula, this endless stretch of chalky sand is probably one of Costa Rica's best-kept secrets. While vacationers fill up destinations north and south, Playa Carrillo is an immaculate, untouched spot; ideal if you who desire a beach almost entirely to yourselves. Spend uninterrupted hours soaking in the sun, watch the golden orb flare into a confusion of colors before tucking itself peacefully under the horizon for the night. After the black, tropical sky lights up with bright points of white, lie back on the soft sand as the gentle undulation of the Pacific Ocean rocks you to sleep.