The United States of America has one of the strongest economies and militaries in the world. It is also a country that has given us many scientific breakthroughs. The US is also one of the world's most popular countries for tourists. From NYC to Hawaii, San Francisco, Las Vegas, the Grand Canyon, Niagara Falls, Colorado, to Miami, there is a lot to see and do in the country. Read our USA travel guide to find out what to see, when to visit, how to visit the US on a budget.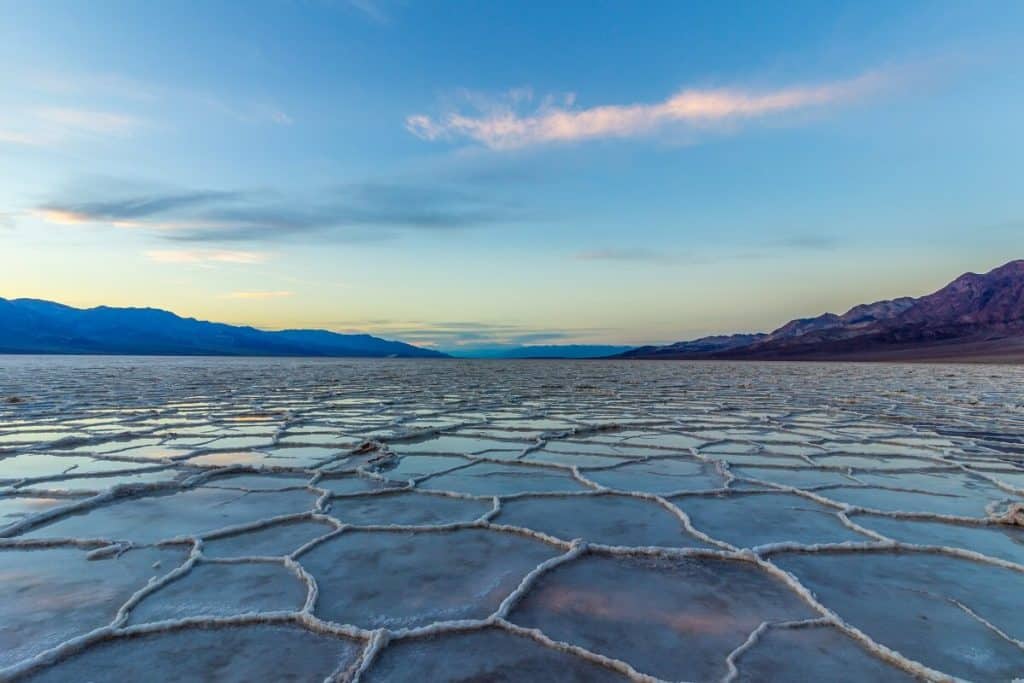 According to World Tourism Organization (UNWTO), the US received 75.6 million tourists in 2017, making it the world's 2nd most visited country. France topped the list with 82.6 million visitors and Spain was ranked 3rd.
There is almost everything in the United States for a tourist. You will find big cities like New York, Chicago, Washington DC, San Francisco, and Los Angeles. Miles and miles of wilderness in the beautiful nature parks. Stunning long drives, some of the best museums, beautiful beaches, colorful festivals and yummy food. Various cultures coexist in harmony in the United States.
It's a big country, so you will need several return visits to see it fully and truly understand the country.
USA – Quick Facts
English is the official language
The US is the 3rd largest country, Russia and Canada rank #1 and #2
USA is world's largest economy according to nominal GDP
Among the world's 17 mega diverse nations
World's oldest surviving federation
USA is a founding member of the United Nations (UN), International Monetary Fund (IMF), and the World Bank
The Pentagon is the world's largest office building by area
The world's capital of gambling is Las Vegas.
The US owns 33% of total world wealth
The world's oldest Chinatown is in San Francisco
The most populous city is New York.
Independence Day of USA is celebrated on the 4th of July.
Tipping culture in the US encourages tipping of 15% to 20% of the bill. You should carry dollar bills for convenience.
Top 15 Reasons To Visit The USA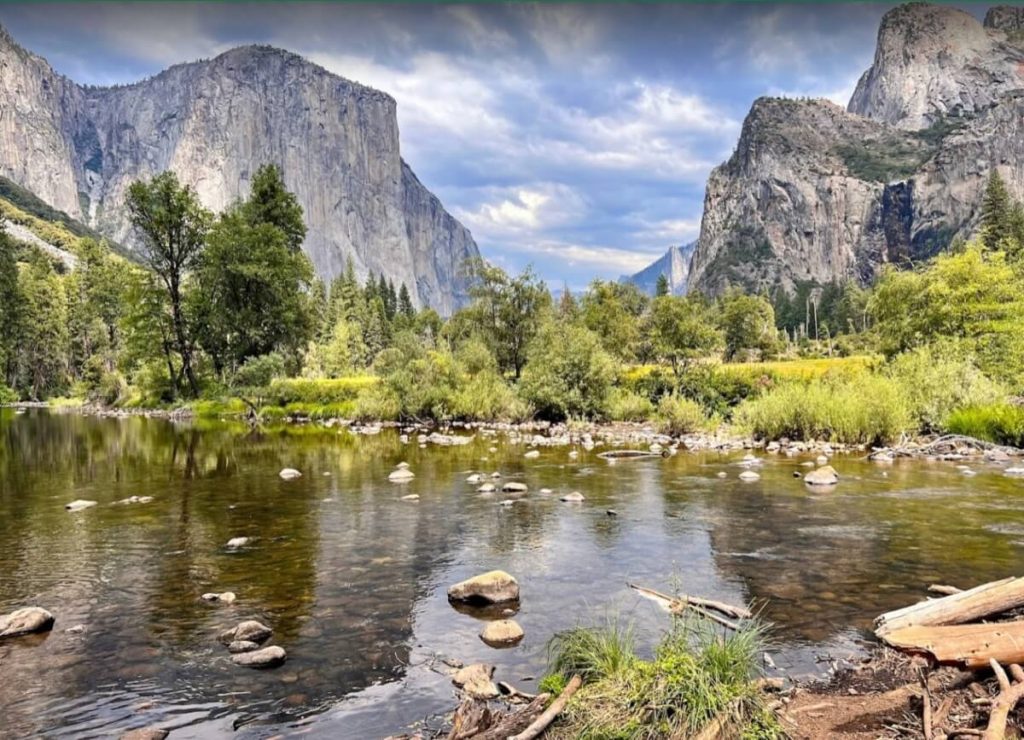 1. National Parks – From the Yellowstone to the Yosemite and more, all of them are natural havens.
2. Top Museums – Metropolitan Museum of Art and the American Museum of Natural History – New York, National WWII Museum – New Orleans, Smithsonian – Washington, Museum of Science and Industry – Chicago, and many more.
3. New York City – The bustling metropolis and one of the most happening and important cities in the world.
4. Las Vegas – The casino, gambling and entertainment capital of the world.
5. Colorado – The diverse landscape of river canyons, notably the Grand Canyon, snowcapped Rocky Mountains, and an arid desert. It is also called the Napa Valley of Beer.
6. Beaches – Miami to Maui and everything in between, beaches in the US are sandy and perfect for sunbathing.
7. Hollywood – Where some of the world's best and most popular movies are made.
8. Theme Parks – Walt Disney World and Universal Studios Florida – Orlando, Disneyland – California, Cedar Point – Ohio, Knoebels – Pennsylvania, Busch Gardens – Virginia, Dollywood – Tennessee, and more.
9. Driving Holidays – Big country with many long and beautiful drives.
10. Hiking Holidays – Denali National Park, Glacier National Park, Grand Canyon, Yosemite, Zion National Park, Arches National Park.
11. Food – Barbeque, steaks, sandwiches and plenty more.
12. Culture – With people living from all countries, USA is the melting pot of culture.
13. Musicals – New York Broadway hosts entertaining musicals which are a must-watch.
14. Mardi Gras – Colors of the carnival in New Orleans.
15. Live Volcanoes – Mt. Hood – Oregon, Lassen Peak – California, Mt. Rainier – Washington, Three Sisters – Oregon, Yellowstone Caldera – Wyoming, Mt. Shasta – California.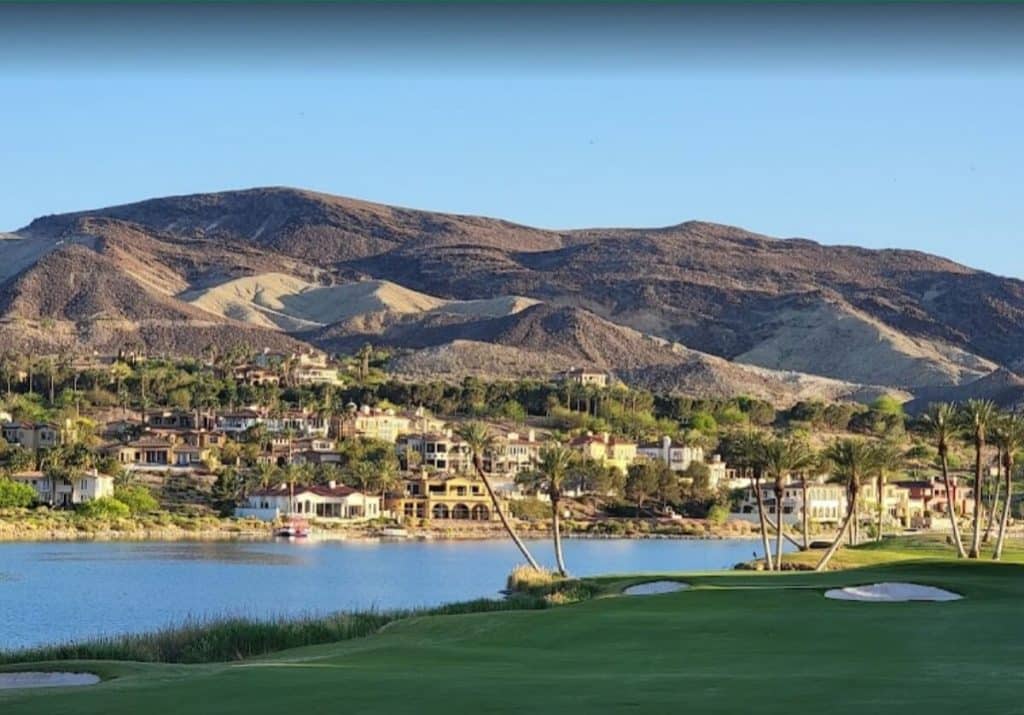 USA Visa
B1 Visa – This is for a business visit, to attend conferences, and for research work. With this visa, you cannot work on a business or receive payment.
B2 Visa – The tourist visa for people on a vacation or to meet the family. You can travel anywhere.
Qualifications
The processing time is quick. You can get a visa for up to 6 months. You cannot visit the neighboring countries of Mexico and Canada.
The Visa Waiver Program (VWP)
People from 38 countries and territories are eligible for travel without visa for up to 90 days –
Australia, Andorra, Austria, Brunei, Belgium, Czech Republic, Chile, Denmark, Estonia, France, Finland, Greece, Germany, Hungary, Ireland, Iceland, Italy, Japan, Liechtenstein, Lithuania, Luxembourg, Monaco, Malta, New Zealand, Netherlands, Norway, Portugal, Singapore, San Marino, Slovenia, Slovakia, Spain, South Korea, Sweden, Switzerland, United Kingdom, Taiwan.
The USA passport is highly valued. 116 countries can be visited without a visa. Visa on arrival is offered in 44 other countries.
What To See in USA
USA is a large ground to cover so let's break it down by directions:
Northern USA
Western USA
Eastern USA
Southern USA
Travel Guide for Northern USA
Visit the north for big cities, huge waterfalls, national parks and more.
1. Mount Rushmore National Memorial – Iconic landmark featuring features Thomas Jefferson, George Washington, Abraham Lincoln, and Theodore Roosevelt.
2. Chicago – For ice skating in Millennium Park, going shopping along the Magnificent Mile, or sightseeing at Lincoln Park Zoo.
3. Niagara Falls – One of the biggest and tallest waterfalls in the world. Ride the elevator towards the base of the fall and prepare to jump on the mist. Take a boat trip.
4. Badlands National Park – To see bighorn sheep's, bison and prairie dogs.
5. Minnesota – Azure blue lakes to vivid green forests. The originating point of the Mississippi River.
6. Glacier National Park – For alpine meadows and glacial lakes, mountain goats, wolverines and other animals, trekking.
7. Yellowstone National Park – For bears, bison, and wolves, the waterfalls, canyons, glacial rocky spires, and geothermal hot volcanic pools.
8. Seattle – For the Space Needle and the tallest climbing indoor wall in the world.
Top 10 Places To Visit In Western USA
There is everything in the west from waterfalls, wildlife, national parks, hiking, biking trails, beaches, fossil beds, colored hills, Badlands, and rock formations.
1. Zabriskie Point – Vast and sprawling at the Death Valley National Park.
2. Painted Hills – Hills of various colors, fossil beds of camels, rhinoceros and horses.
3. The Subway – Emerald tinted waters, canyons, boulders and dinosaur tracks.
4. Black Canyon of the Gunnison – In Colorado, one of the steepest descents.
5. Theodore Roosevelt National Park – For Badlands, wildlife, golden eagles, feral horses, elks.
6. Hidden Lake – In North Cascades National Park of Washington, hiking, scenic views.
7. Garden of the Gods – In Colorado, bright orange of the landmark contrasts with the regular surrounding terrain. Scenic.
8. Valley of Fire – For Mars-like terrain, rock formations, fire wave.
9. Bodega Head – For whale watching, secluded beaches and friendly seals.
10. The Window – Views of the Texan skyline in the middle of nowhere.
Top 10 Places to Visit in Eastern USA
Eastern USA is a treasure chest of beaches, Broadway shows, iconic locations, harbors, historical sites, safaris, horse riding, nightlife, and national parks.
1. Baltimore – Harbor area concerts, parades, food, museums, wineries, Fells Point.
2. Fort Lauderdale – Natural sights, beaches and unique culture.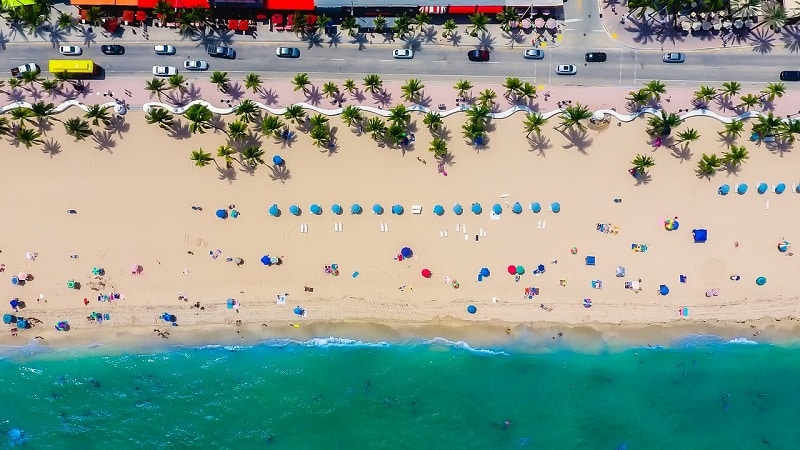 3. Washington, D.C – The capital city, Lincoln Memorial, Supreme Court, and the White House.
4. Miami – For its nightlife, architecture, art deco, Cuban restaurants and salsa dancing.
5. New York City – Times Square, Broadway shows, Lady Liberty, Empire State building and Central park.
6. Portland – 19th century buildings, Portland Museum of Art and the oldest lighthouse.
7. Salem – The dark history sites, Old Burying Point Cemetery, Witch Trial Memorial.
8. Acadia National Park – Hiking trails, beach and harbor.
9. Boston – The Freedom trail, Beacon Hill, Plymouth Rock, Charles River Esplanade.
10. Savannah – For its southern charm, mansions, horse drawn carriages, antique stores, food.
Southern USA Travel Guide
Southern USA is famous for its food, hospitality, nightlife, forest trails, museums, historic sites, horse racing, colonial homes, hiking, biking, Derby, theme parks, and music.
1. Asheville – Historical architecture, music, arts, mountains, hiking, biking and beautiful scenery.
2. Baton Rouge – Historic buildings, museums, food.
3. Charleston – For historic buildings and beautiful landscape.
4. Charlottesville – For monuments, mansions, national park and mountain.
5. Gulf Islands – National park, islands, fishing, kayaking, boating.
6. Lexington – Horse racing, horse carriage rides, history.
7. Memphis – Elvis Presley's home and exhibits.
8. Nashville – For its music scene.
9. Atlanta – Monuments and museums for Martin Luther King Jr and the Coca Cola museum.
Highlights of the USA
| | |
| --- | --- |
| Yosemite National Park | The great outdoors features attractions like the Tuolumne Meadows, Half Dome, Valley View, El Capitan, Nevada Fall, Cathedral Peak, Lembert Dome, Tunnel View, Vernal Fall, Glacier Point, Yosemite Falls, and the Mariposa Grove of Giant Sequoias. |
| New York City | The city that never sleeps with iconic sites like the Statue of Liberty, Times Square, Empire State Building, The Met, MOMA, Brooklyn Bridge, Rockefeller Centre, Central Park, Theatre and Broadway District, and the Grand Central Terminal. |
| Las Vegas | The Sin City! The Freemont Street, The Strip, Bellagio's Gallery of Fine Arts, Mob Museum, Red Rock Canyon, take Helicopter rides over Grand Canyon, go for Indoor Skydiving and the themed luxury hotels. |
| Hawaii | A cluster of islands, Hawaii has the Hanauma Bay, Waikiki Beach, Hawaii Volcanoes National Park, Waimea Canyon, Pearl Harbor memorial. |
| Washington DC | Capital of The United States is full of history depicted through museums and landmarks. The Lincoln Memorial, The Washington Monument, National Gallery of Art, National Museum of American History, National Air and Space Museum, National Zoological Park, Cherry Tree Walk, and the Washington National Cathedral. |
| Niagara Falls | Maid of the Mist boat ride. Escape the crowds at the Niagara Parks Botanical Garden, Niagara Glen Natural Reserve, Old Fort Niagara, and the Niagara Skyfall. The White Water Walk as well as Cave of the Winds! |
| New Orleans | The birthplace of jazz has a lot to offer. Visit the party district Bourbon Street, historic French Quarters, Jackson Square, New Orleans Museum of Art, The cabildo, and more. Mardi Gras! |
| Volcanoes | There are many active volcanoes in the US but the Mount St. Helens in Washington, Bogoslof Island, Mount Cleveland, Kanaga Volcano, Pavlof Volcano; all in Alaska should be on your watch list. |
| National Parks | Visit the Yellowstone National Park, Glacier National Park, Zion National Park, Rocky Mountain National Park, Arches National Park, Olympic National Park, and the Grand Teton National Park. |
| Theme Parks | Disneyland. There is also the Six Flags Great Adventure, Kings Island, Hersheypark, SeaWorld, Universal Studios, Epcot, and Magic Kingdom which are all worth visiting with family or friends. |
| Rivers | There are many beautiful rivers rushing along their way and beautiful to watch. The Black Warrior River, Colorado River, Chuitna River, Congaree River, Connecticut River, Edisto River, East Rosebud Creek, and the Green-Duwamish River. |
Best Time to Visit The United States
USA is one of the largest countries in the world and so its climate differs from one region to the other. But Spring and Autumn are the objectively best times to travel. Keep in mind that hurricanes and tornadoes are common so be aware of public announcements while traveling.
How to Visit USA on a Budget
| | |
| --- | --- |
| Travel Light | Travel light and avoid paying extra for luggage. If possible, fit your clothes and personal items on a carry-on along with a backpack. It will also ensure that your luggage isn't lost in transit. |
| Live Like a Local | Go for street food, visit the local markets, try to cook if possible, take public transport and ask the locals for cheap and good places. |
| Save on Food | Carry snacks like fruits, sandwiches, and biscuits. Hotel meals usually cost more. Whenever you can, eat away from the hotel. Try the street foods. |
| Save on Sightseeing | Get a discount coupon for attractions and transport, like for instance, the train passes. Save on travel by walking or biking instead of taking a cab. |
| Renting a Cab | Take mass transport. But if you have to rent a car, then compare prices before booking and make sure that you understand the rates/pricing system. |
| Discounts | Find coupons, discounts, and free passes. There are many cheap buffets, free drinks, cheap rides. |
How Many Days Should You Stay In The US?
The total area of the United States is 9.834 million km². USA has lot of places to see in the country. If you are visiting the US for the first time, you should plan a trip for about 2 to 3 weeks at least to see the major attractions.
Target the five major cities – New York, Washington DC, San Francisco, Los Angeles, and Chicago. Try to include Las Vegas and Arizona if you can. Many first-time visitors also pick either the East Coast or the West Coast for two weeks. This is a good idea. This way you can see more of each side of the country.
It may take months and several return trips to see the whole country really well. Returning travelers will appreciate the culture and food more.