Welcome to the hidden gem of the Great Plains – Nebraska! Often overlooked in favor of its flashier neighbors, this heartland state holds a wealth of treasures waiting to be discovered. From its sprawling prairies and charming small towns to its vibrant urban centers and rich cultural heritage, Nebraska offers a unique and authentic experience that is sure to captivate both residents and visitors alike.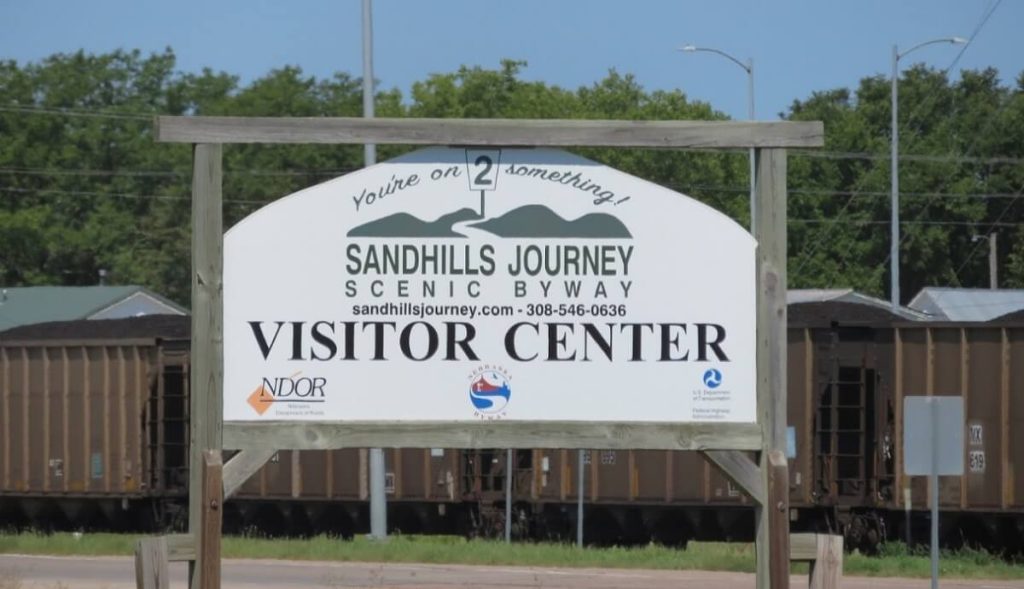 So, what is Nebraska known for? Prepare to be amazed as we embark on a journey to uncover the state's best-kept secrets. Whether it's the awe-inspiring beauty of the Sandhills, the adrenaline-pumping excitement of the College World Series, or the mouthwatering tastes of Omaha's renowned steak scene, Nebraska has something for everyone. Join us as we peel back the layers and delve into the hidden gems that make Nebraska a destination worth exploring.
The Natural Wonders of Nebraska
Nebraska has some of the most beautiful natural scenery in the nation. One of the state's most recognised geographic characteristics is the Sandhills, a vast expanse of sand dunes that covers more than a fourth of the state. In addition to being aesthetically pleasing, this unique environment makes a substantial contribution to the preservation of the region's biodiversity. The secretive sandhill crane, which migrates across the area each spring, is one of the many plant and animal species you'll see as you explore the Sandhills. Whether you're a devoted birdwatcher or just want to unwind in the tranquilly of nature, a trip to the Sandhills is a must.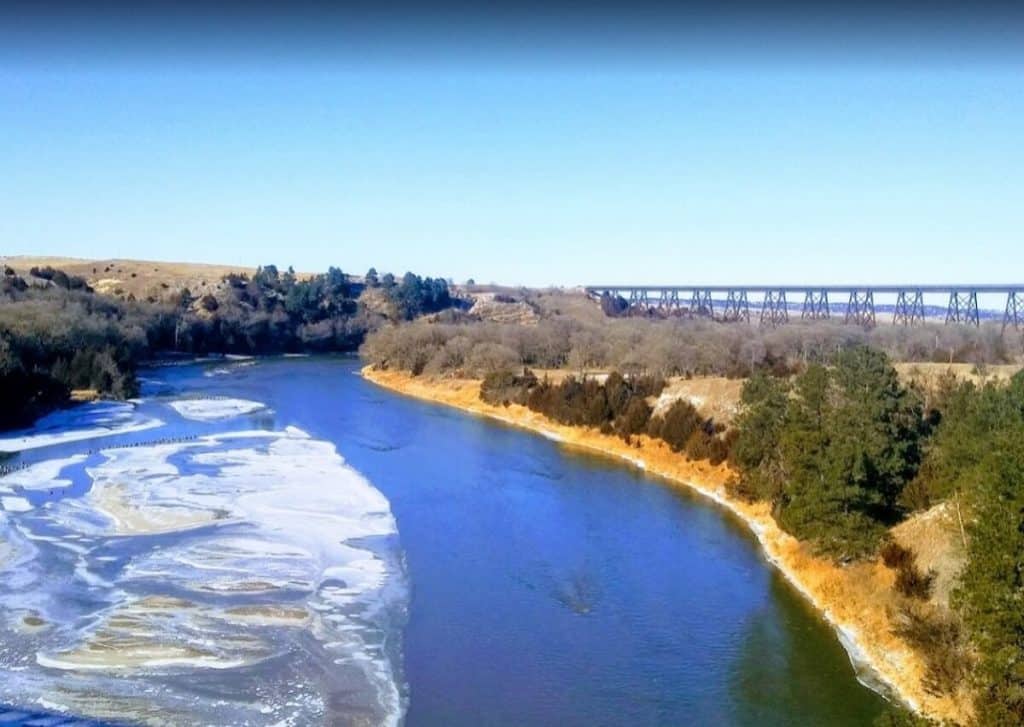 Next on our journey through Nebraska's natural wonders is the stunning Niobrara River. Flowing through the northern part of the state, this scenic river offers a variety of outdoor activities for nature enthusiasts. From kayaking and canoeing to hiking and camping, there's no shortage of ways to experience the beauty of the Niobrara River. As you paddle along its crystal-clear waters, you'll be treated to breathtaking views of towering bluffs, lush forests, and abundant wildlife. It's a true paradise for outdoor adventurers and a hidden gem that showcases the unspoiled beauty of Nebraska.
The Chimney Rock National Historic Site is the last, but certainly not the least, of our stops. Pioneers travelling west along the Oregon Trail in the early days used this enormous rock structure as a marker. As a reminder of Nebraska's rich past and the spirit of discovery that characterised the American frontier, it still stands today. You can't help but be in awe of this geological marvel and grateful for how resilient those who came before us were as you stand there in awe of it.
Exploring the Sandhills – Nebraska's hidden gem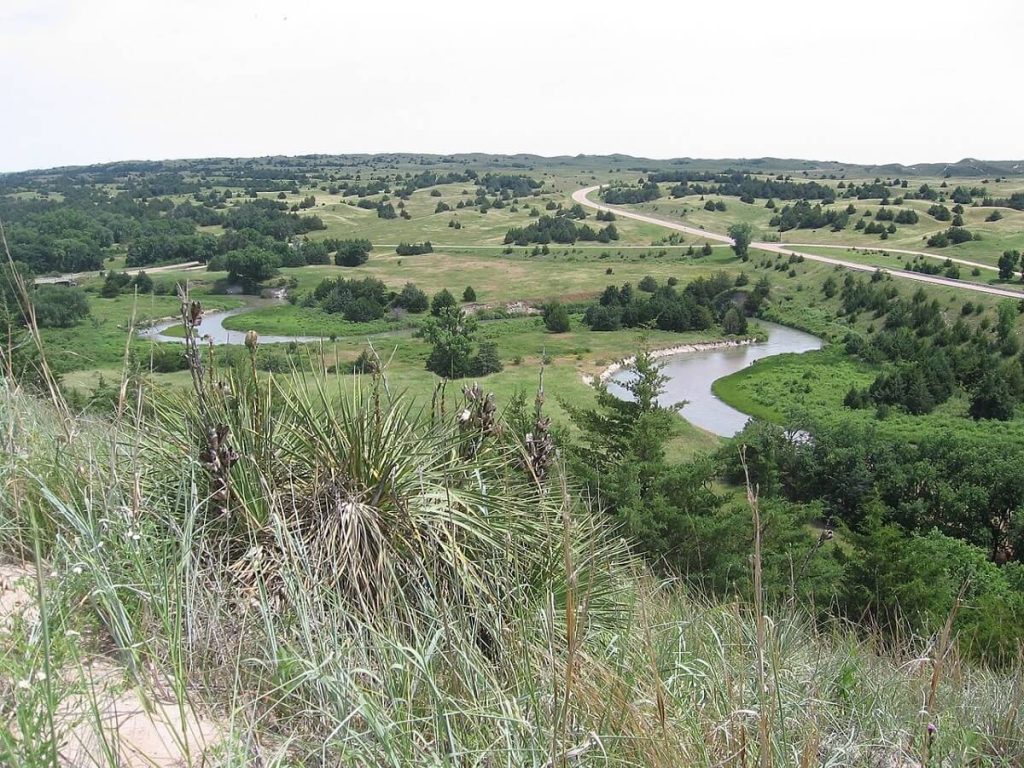 The Nebraska Sandhills, a vast area of undulating sand dunes, are located in the middle of the state. It provides a serene and secluded haven from the hustle and bustle of everyday life. Nothing else in Nebraska compares to this distinctive landscape. As you move into the Sandhills, miles of uninhabited prairie will surround you, complete with tranquil lakes and flowing rivers.
For those who enjoy the great outdoors, the Sandhills are a haven with camping, fishing, hiking, and animal viewing possibilities. The endangered American burying beetle and the elusive sandhill crane are two of the many plant and animal species that call this region home. For the yearly migration of these magnificent birds to their nesting grounds in Canada, birdwatchers travel in droves to the Sandhills in the spring.
For a truly unique experience in the Sandhills, consider embarking on a sandboarding adventure. Sandboarding is similar to snowboarding, but instead of sliding down snow-covered slopes, you'll be gliding down the sandy hills of the Sandhills. It's an exhilarating and adrenaline-pumping activity that is sure to leave you with memories that will last a lifetime.
Discovering Chimney Rock – a symbol of the pioneer spirit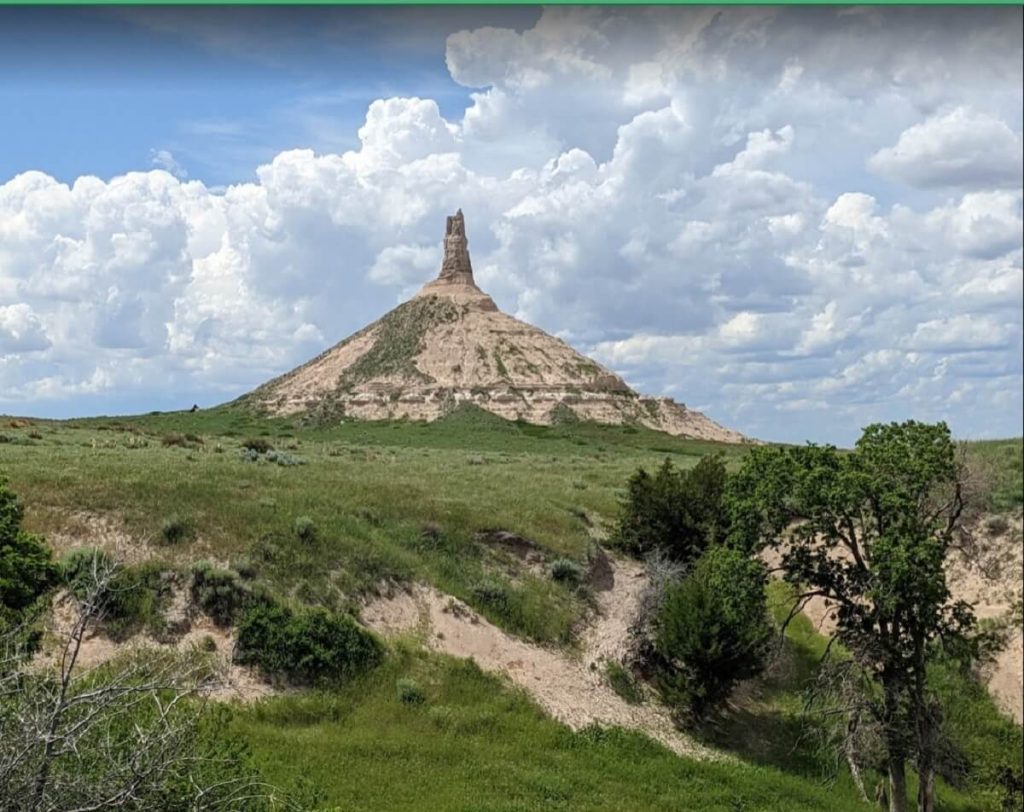 Chimney Rock holds a special place in the hearts of Nebraskans and serves as a symbol of the pioneer spirit that shaped the state's history. This towering rock formation, rising 325 feet above the surrounding prairie, was a prominent landmark for pioneers traveling along the Oregon Trail in the 19th century. It served as a guidepost, helping them navigate the vast and unfamiliar landscape.
Today, Chimney Rock is a popular tourist destination, attracting visitors from near and far. The monument is managed by the Nebraska State Historical Society, which has established a visitor center at the site. Here, visitors can learn about the history of westward expansion, the challenges faced by pioneers, and the significance of Chimney Rock in their journey.
In addition to its historical significance, Chimney Rock offers stunning panoramic views of the surrounding landscape. A hike to the top of the rock rewards visitors with breathtaking vistas that stretch as far as the eye can see. The beauty and grandeur of Chimney Rock are truly awe-inspiring, reminding us of the indomitable spirit of exploration and adventure that defines the American West.
The breathtaking beauty of Scotts Bluff National Monument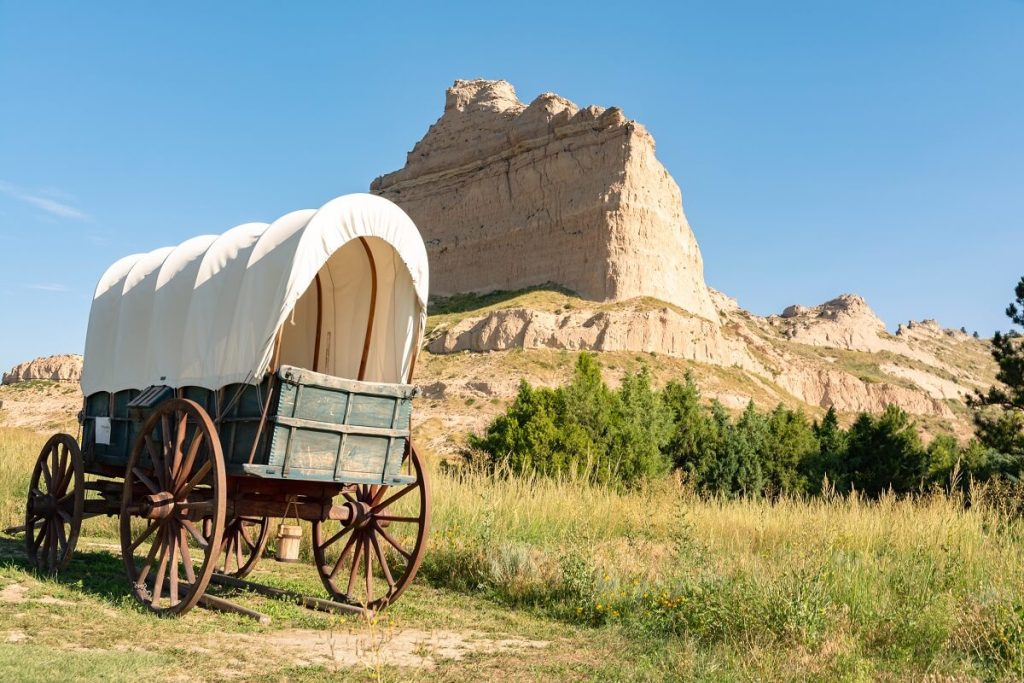 Scotts Bluff National Monument serves as a reminder of the strength and magnificence of nature. The dramatic rise of these towering bluffs from the plains provides a wonderful background for outdoor pursuits and exploration. The monument offers a singular fusion of natural beauty and historical significance and is situated in western Nebraska, close to the city of Scottsbluff.
Visitors to Scotts Bluff National Monument can explore a network of hiking trails that wind through the bluffs, offering panoramic views of the surrounding landscape. The trails vary in difficulty, allowing visitors of all ages and fitness levels to enjoy the beauty of the monument. Along the way, you may encounter wildlife such as mule deer, pronghorn antelope, and a variety of bird species.
In addition to its natural beauty, Scotts Bluff National Monument is also rich in history. The bluffs served as a landmark and gathering point for pioneers traveling along the Oregon Trail in the 19th century. Visitors can learn about the challenges faced by these early settlers at the visitor center, which features exhibits on the history and geology of the region. A visit to Scotts Bluff National Monument is a journey through time, allowing you to connect with the past while immersing yourself in the beauty of the present.
Exploring the unique landscapes of Toadstool Geologic Park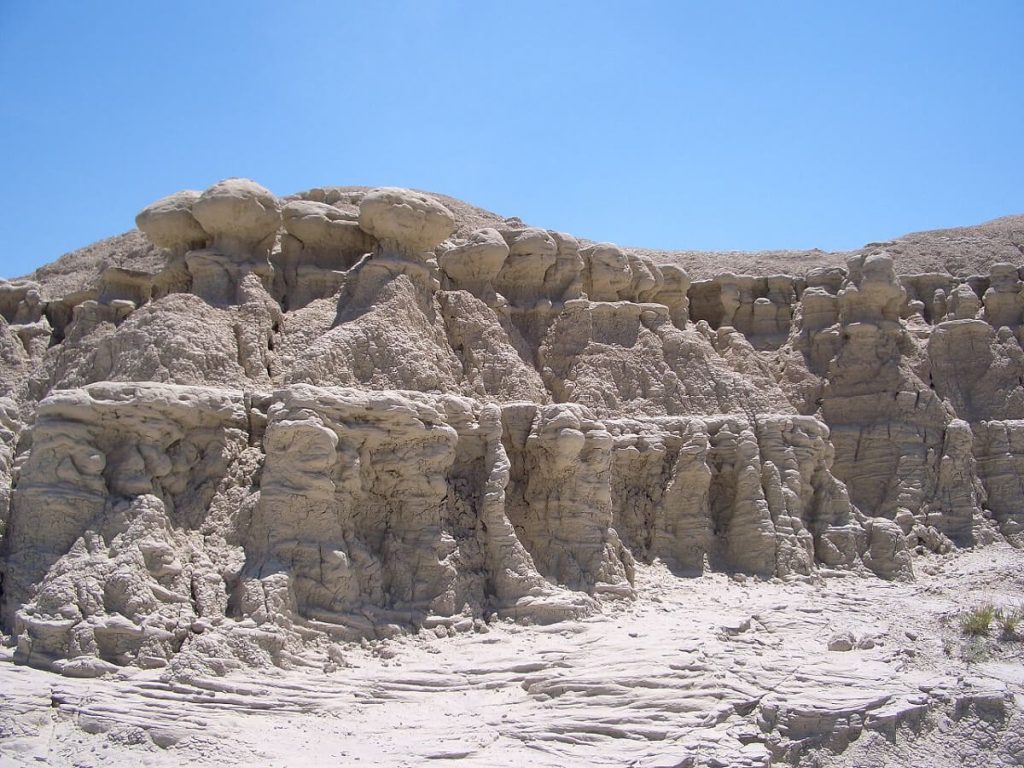 Toadstool Geologic Park, tucked away in Nebraska's northwest, is a strange and alien terrain that looks like it belongs in a science fiction film. The mushroom-shaped rock formations that make up this distinctive park were created over millions of years of erosion. The end result is a landscape that is unique to Nebraska and provides tourists with an experience they will never forget.
The Toadstool Geologic Area is home to various hiking paths that snake among the rock formations, allowing visitors to explore the area at their own speed. As you stroll around the park, you'll be surrounded by the towering rocks, which come alive with bright colors during the golden hour. The park is a photographer's dream, offering unlimited opportunities for taking stunning photographs of the distinctive scenery.
An important paleontological location with distinctive geology is Toadstool Geologic Park. In the park, ancient animal fossils, including those of rhinoceroses and camels, have been found, giving scientists important new details about Nebraska's prehistoric history. In the visitor centre, which features displays on the region's fossils and geology, visitors can learn more about the park's paleontological significance.
Wildlife viewing opportunities in Nebraska's natural areas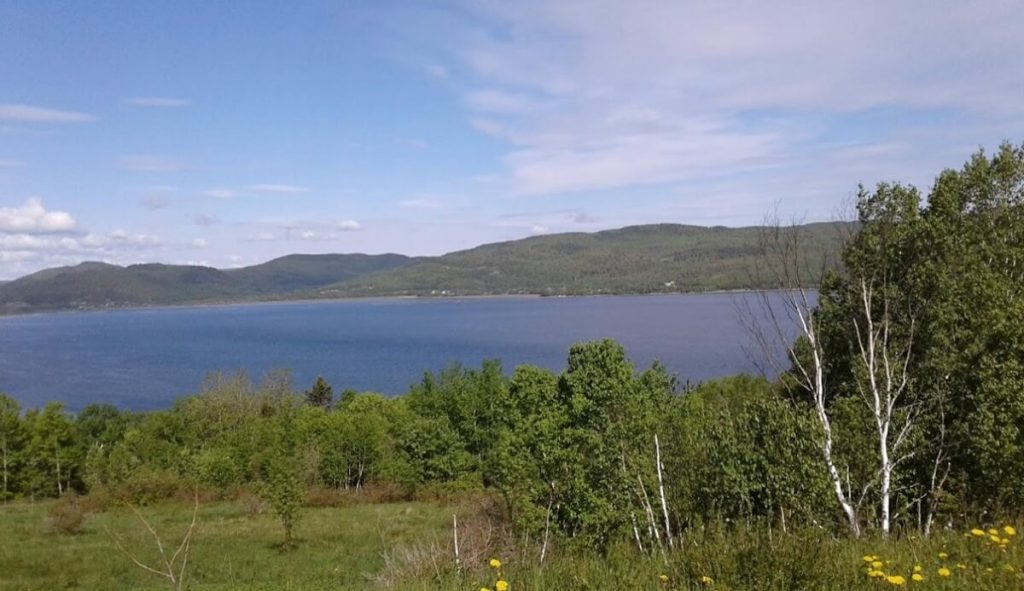 Nebraska is a sanctuary for nature lovers and wildlife enthusiasts because it is home to a wide variety of plant and animal species. The state provides a variety of ecosystems that support a diverse variety of animals, from the plains of the Great Plains to the marshes of the Platte River.
One of the best places to observe wildlife in Nebraska is the Platte River Valley. Each spring, millions of sandhill cranes gather along the river during their annual migration. These majestic birds provide a truly awe-inspiring spectacle as they fill the sky with their calls and graceful flight. Visitors can witness this natural phenomenon by visiting one of the many wildlife viewing blinds along the river, or by taking a guided tour with a local naturalist.
The Platte River Valley is also home to numerous other bird species, such as bald eagles, great blue herons, and a vast variety of waterfowl, in addition to sandhill cranes. With a variety of designated birding trails and observation points, the area offers good prospects for birdwatching. The Platte River Valley is likely to please with its abundance of bird species, whether you're an expert or a beginner.
Bison, pronghorn antelope, mule deer, and white-tailed deer are some of the many wildlife species that may be found in Nebraska. While visiting the state's national parks and wildlife refuges, tourists may be able to see these wonderful creatures. The best times to observe wildlife are when they are most active, which is in the early morning or late at night. Never forget to observe wildlife from a safe distance and respect its natural behaviour.
Unique Festivals and Events in Nebraska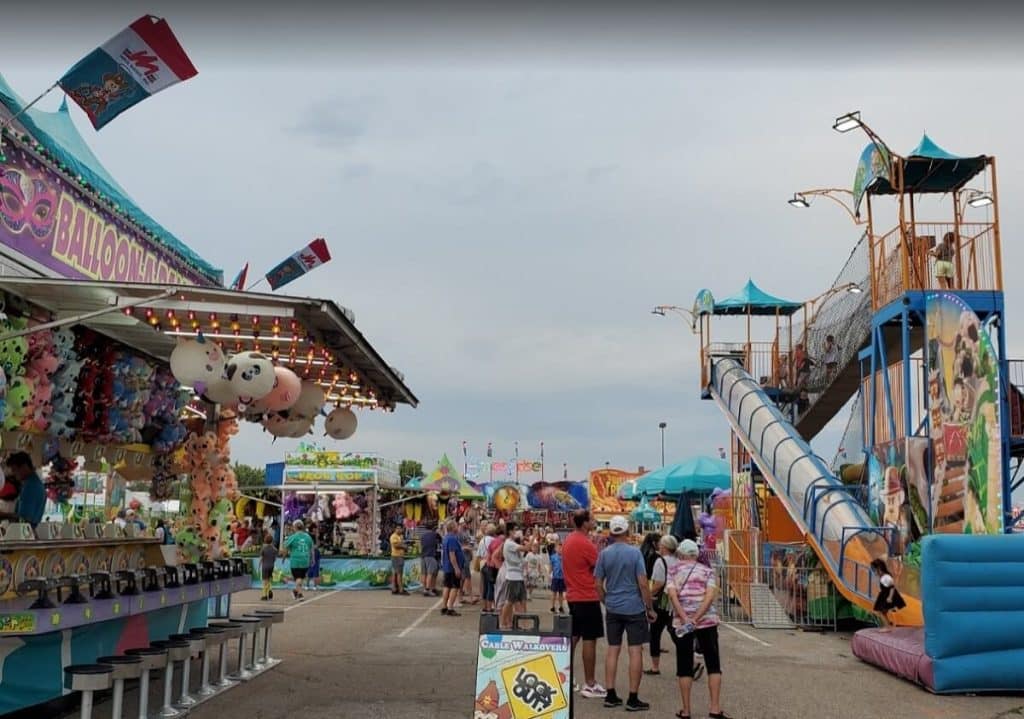 Nebraska is known for its lively and vibrant festival scene, with events taking place throughout the year to celebrate the state's rich culture and heritage. One of the most popular festivals is the Nebraska State Fair. Held annually in Grand Island, this 11-day extravaganza showcases the best of Nebraska's agriculture, arts, and entertainment. From thrilling rides and live music performances to mouthwatering food and agricultural exhibits, the Nebraska State Fair is a can't-miss event for residents and visitors alike.
Another unique festival in Nebraska is the Kool-Aid Days in Hastings. As the birthplace of this beloved drink mix, Hastings pays homage to its famous creation with a three-day celebration that includes Kool-Aid-themed activities, live music, and, of course, plenty of refreshing Kool-Aid to go around. It's a fun-filled event that brings out the inner child in all of us and celebrates a true Nebraska icon.
The Rich History and Culture of Nebraska
Nebraska's history is extensive and varied, and it is closely related to the expansion of the American West. Nebraska's history is a patchwork of various cultures and tales, beginning with the Native American tribes who first occupied the area and ending with the settlers who settled the prairies. Lincoln's Nebraska History Museum is among the best sites to learn about Nebraska's past. Explore the exhibits here to learn more about the state's history, from its earliest years as a frontier territory through its involvement in the Civil War and later events. It's an engaging historical tour that provides a deeper appreciation of Nebraska's cultural history.
In addition to its history, Nebraska is also home to a thriving arts industry that shows the ingenuity and talent of its citizens. The Joslyn Art Museum in Omaha is a must-visit for art fans, offering an impressive collection of works ranging from ancient civilizations to modern artists. The museum's beautiful architecture and calm sculpture garden provide the perfect backdrop for a day of artistic study.
Nebraska's Contributions to Agriculture and the Economy
Nebraska's agricultural industry plays a vital role in the state's economy and has earned it the nickname "The Cornhusker State." With its fertile soil and favorable climate, Nebraska is a major producer of corn, soybeans, beef, and other agricultural products. In fact, the state ranks among the top in the nation for corn and beef production. A visit to one of Nebraska's many farms or agricultural museums offers a firsthand glimpse into the hard work and innovation that goes into feeding the world.
Nebraska has a flourishing commercial sector in addition to its agricultural industry, with sectors including manufacturing, transportation, and healthcare all contributing to the state's economic expansion. Businesses wishing to reach customers across the nation will find the state to be an attractive hub due to its advantageous placement at the intersection of key transportation corridors. Nebraska continues to draw businesses and entrepreneurs due to its strong work ethic and business-friendly environment, which foster innovation and economic development.
The Thriving Arts and Music Scene in Nebraska
Nebraska may not be the first place that comes to mind when you think of the arts and music, but the state is home to a vibrant and thriving creative community. From local art galleries and theaters to music venues and festivals, there's no shortage of opportunities to immerse yourself in Nebraska's cultural scene.
The historic Orpheum Theatre in Omaha is one of the most well-known music venues in the region. Broadway shows, concerts, ballet, and opera are just a few of the performances that take place in this gorgeously refurbished theatre. For fans of music and theatre, the Orpheum Theatre delivers a truly unforgettable experience thanks to its elaborate construction and top-notch acoustics.
Nebraska's Delicious Food and Drink Specialties
No exploration of Nebraska is complete without indulging in its mouthwatering food and drink specialties. When it comes to culinary delights, Omaha's renowned steak scene takes center stage. From sizzling ribeyes to tender filets, Omaha is a steak lover's paradise. Sink your teeth into a perfectly cooked steak at one of the city's many steakhouse establishments, and you'll understand why Nebraska is considered a beef lover's haven.
In addition to steak, Nebraska is also famous for its Runza sandwiches. These delicious pockets of dough are filled with a savory mixture of ground beef, cabbage, and onions, creating a comforting and satisfying meal that's uniquely Nebraskan. Whether you enjoy it on the go or sit down to savor every bite, a Runza sandwich is a must-try when visiting the state.
Outdoor Activities and Recreational Opportunities in Nebraska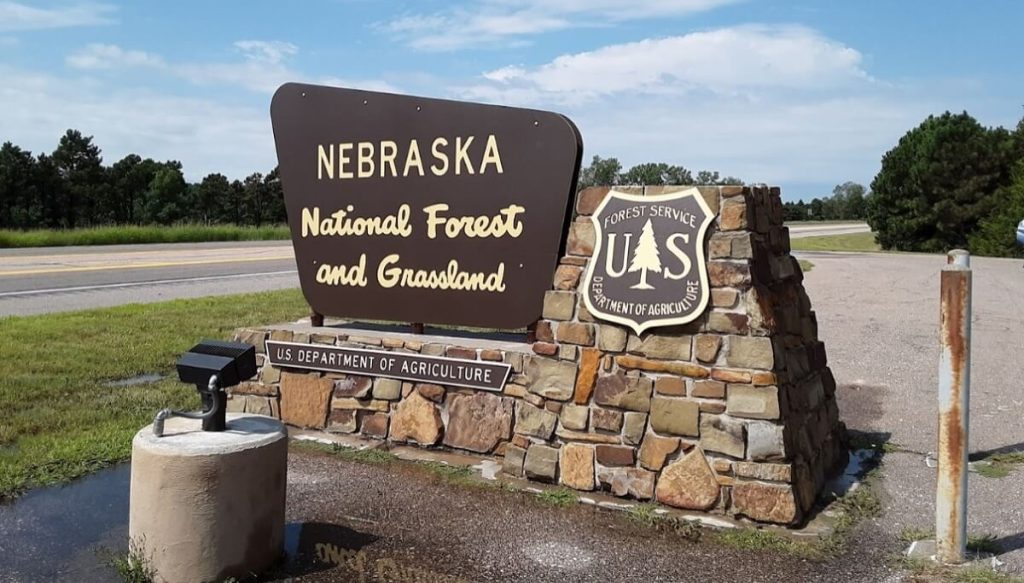 Nebraska has a variety of outdoor activities and leisure pursuits for outdoor enthusiasts. Numerous chances for hiking, camping, fishing, and animal viewing are offered by the state's enormous park system. The gorgeous Sandhills region's Nebraska National Forest is one of the most popular locations for outdoor excursions. This hidden gem is a paradise for nature enthusiasts and provides a calm getaway from the rush and bustle of daily life with its more than 141,000 acres of forested terrain.
If you're looking to get your adrenaline pumping, Nebraska also has you covered. The College World Series in Omaha is a thrilling sporting event that brings together the top college baseball teams from around the country. Experience the excitement of the game as you cheer on your favorite team and witness the next generation of baseball stars in action. It's a must-see event for sports fans and a testament to Nebraska's passion for athletics.
Tips for Things to do in Nebraska
Before embarking on your Nebraska adventure, it's important to plan ahead to ensure a smooth and enjoyable trip. Here are some tips to help you make the most of your visit to Nebraska's national parks and landmarks:
1. Research the parks and landmarks you plan to visit: Each park and landmark in Nebraska offers its own unique attractions and activities. Take the time to research the ones that interest you the most, and plan your itinerary accordingly.
2. Check the weather: Nebraska experiences a wide range of weather conditions, from hot summers to cold winters. Prior to your journey, make sure to check the weather prediction and pack appropriately.
3. Pack appropriate gear: Depending on the activities you plan to engage in, you may need to pack hiking boots, camping gear, fishing equipment, or other outdoor essentials. Make a checklist of the gear you'll need and double-check before you leave.
4. Respect the environment: When visiting Nebraska's natural wonders, it's important to leave no trace and respect the environment. Follow the park's rules and regulations, stay on designated trails, and dispose of waste properly.
5. Be prepared for wildlife encounters: Nebraska is home to a variety of wildlife species, some of which may be encountered during your visit. Familiarize yourself with the wildlife in the area and learn how to safely observe them from a distance.
6. Take your time: Nebraska's natural wonders are best experienced at a leisurely pace. Allow yourself plenty of time to explore and soak in the beauty of the landscape.
7. Capture the moment: Don't forget to bring your camera or smartphone to capture the stunning vistas and memorable moments during your visit. Nebraska's natural wonders provide endless opportunities for breathtaking photos.
Conclusion and Final Thoughts
Nebraska may be a hidden gem, but it's a destination that is well worth exploring. From its awe-inspiring natural landscapes and famous landmarks to its vibrant arts scene and delicious culinary delights, Nebraska offers a truly unique and authentic experience. So, the next time you're planning a trip, consider venturing off the beaten path and discovering what Nebraska is known for. You'll be rewarded with unforgettable memories and a newfound appreciation for this heartland state.