Welcome to Geelong, a vibrant coastal city located just an hour's drive from Melbourne. Nestled between the sparkling waters of Corio Bay and the stunning backdrop of You Yangs Regional Park, this charming destination is a haven for outdoor enthusiasts seeking thrilling adventures and breathtaking natural beauty.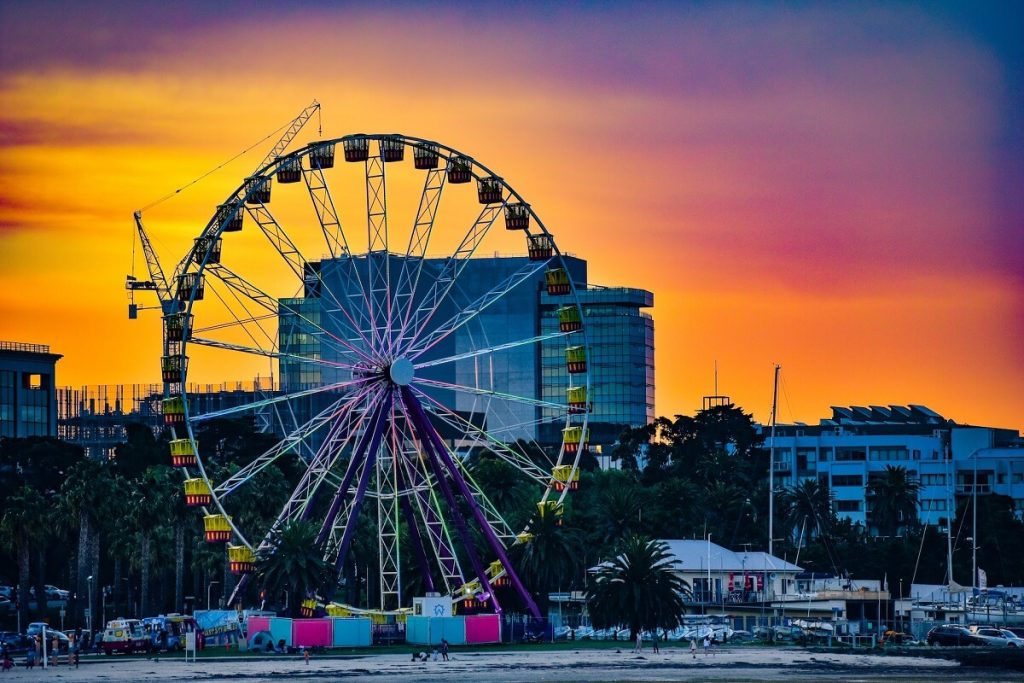 Whether you're a nature lover, adrenaline junkie, or simply looking to unwind amidst picturesque landscapes, Geelong has something for everyone. Join us on a weekend adventure as we explore the best outdoor activities in Geelong that are sure to leave you with unforgettable memories!
And here's a pro tip to make your experience even more seamless: Make the most of your outdoor escapades without the burden of carrying your bags. With MindMyBag.com, you can conveniently store your luggage and gear, ensuring freedom and flexibility as you explore Geelong's wonders.
So, grab your hiking boots, hop on your bike, and let's dive into all the excitement that awaits in this scenic slice of paradise.
Geelong Botanic Gardens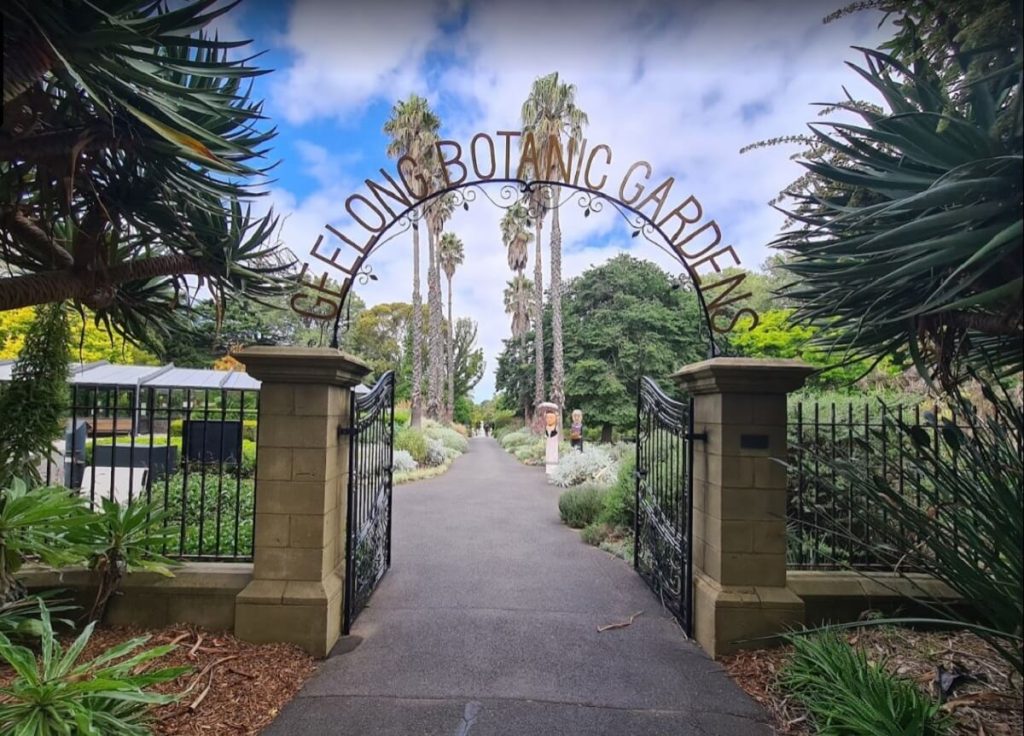 Nestled in the heart of Geelong, the Geelong Botanic Gardens is a true oasis for nature enthusiasts. Spanning over 200 years of history and spread across 21 hectares, this stunning garden is home to an impressive collection of plants from around the world.
As you wander through the gardens, you'll be captivated by the diverse range of flora on display. From vibrant roses that fill the air with their sweet fragrance to towering palm trees that create a tropical paradise, there's something here to delight every sense.
One highlight not to be missed is The Heritage Garden, which showcases plants from when the gardens were first established back in 1851. Here you can step back in time and immerse yourself in Australia's horticultural heritage.
For those seeking tranquility, find solace in The Japanese Garden. This serene space features carefully manicured bonsai trees, tranquil ponds filled with koi fish, and traditional Japanese architecture that transports you straight to Japan.
The Geelong Botanic Gardens also offer various events throughout the year such as guided walks and workshops where visitors can learn more about gardening techniques or simply enjoy a leisurely stroll through this natural wonderland.
Mountain biking, You Yangs Regional Park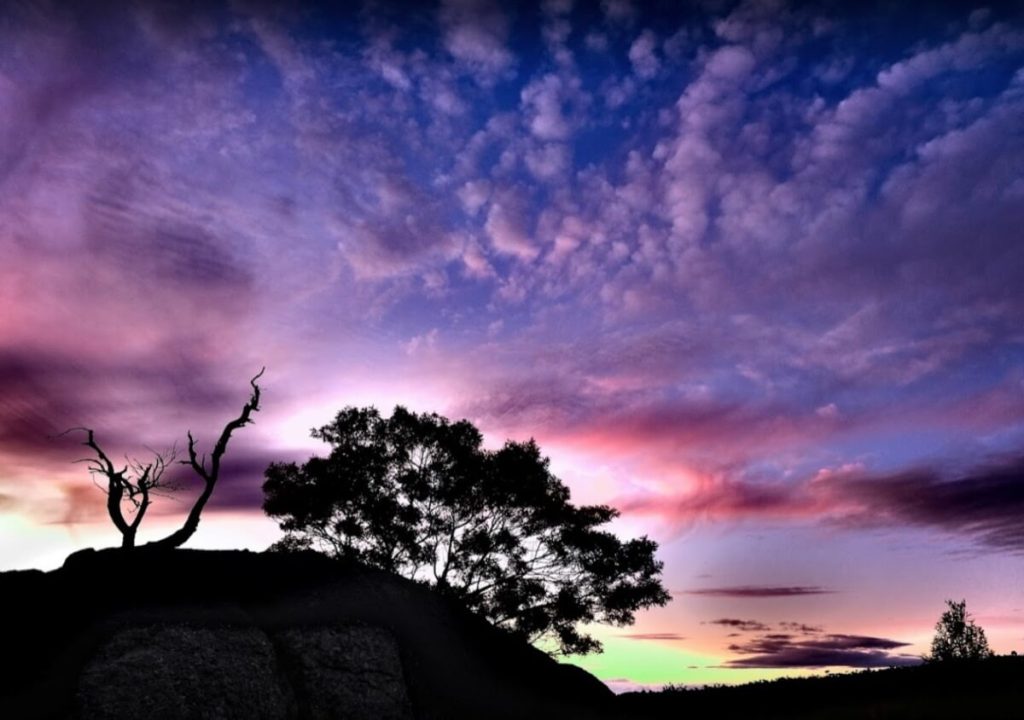 If you're an adrenaline junkie looking for a thrilling outdoor activity in Geelong, then mountain biking at You Yangs Regional Park is an absolute must! With its vast network of trails and diverse terrain, this park offers endless opportunities for bikers of all skill levels to explore and challenge themselves.
The park features a range of different trails, from beginner-friendly tracks to more advanced routes that will push even the most experienced riders. Whether you prefer cruising through scenic forested areas or tackling steep descents and technical obstacles, You Yangs has something for everyone.
One of the highlights of mountain biking in You Yangs is the exhilarating downhill runs. The park boasts several descent trails that will have your heart racing as you navigate tight corners and fly down rocky sections. These thrilling rides are sure to give you an adrenaline rush like no other!
For those who prefer a more leisurely ride, there are also plenty of easier trails that meander through picturesque landscapes. Take your time as you pedal along peaceful paths surrounded by native flora and fauna – it's a great way to connect with nature while enjoying some exercise.
No matter which trail you choose, be prepared to be amazed by the stunning views that await at various lookout points throughout the park. From sweeping panoramas of lush greenery to breathtaking vistas overlooking nearby mountains, these viewpoints offer well-deserved rewards for your efforts on two wheels.
Eastern Beach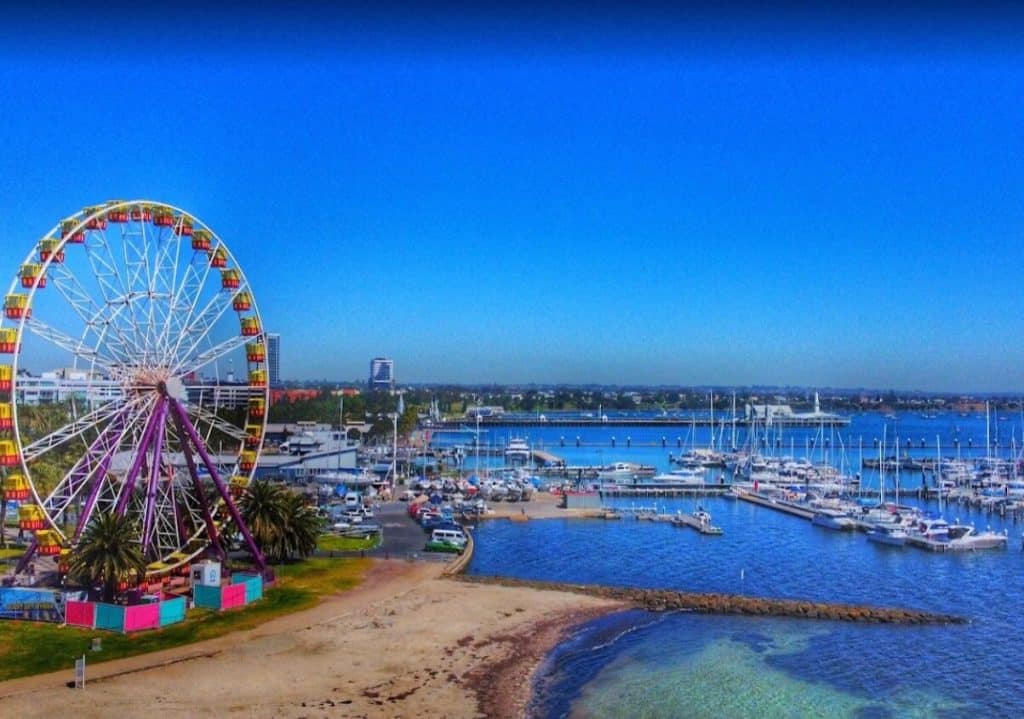 Eastern Beach is a must-visit destination for outdoor enthusiasts in Geelong. With its stunning waterfront location and array of activities, it's the perfect spot to spend a weekend adventure.
At Eastern Beach, you can soak up the sun while lounging on the sandy beach or enjoy a refreshing swim in the crystal-clear waters of Corio Bay. The beach is also equipped with several barbecue areas and picnic spots, making it an ideal place for a family outing or a gathering with friends.
For those seeking some adrenaline-pumping action, there are plenty of water sports available at Eastern Beach. You can try your hand at paddleboarding or hire a kayak to explore the bay from a different perspective. If you're feeling adventurous, why not give windsurfing or sailing a go?
If relaxation is more your style, take a leisurely stroll along the scenic coastal promenade that stretches all the way from Eastern Beach to Cunningham Pier. Enjoy breathtaking views of the bay as you unwind and take in the fresh sea breeze.
Eastern Beach boasts an iconic swimming enclosure known as 'The Promenade', which features towering art deco-inspired diving towers and boardwalks that jut out into the water. It's not just for show either – many locals love taking dives off these platforms during warmer months!
Johnstone Park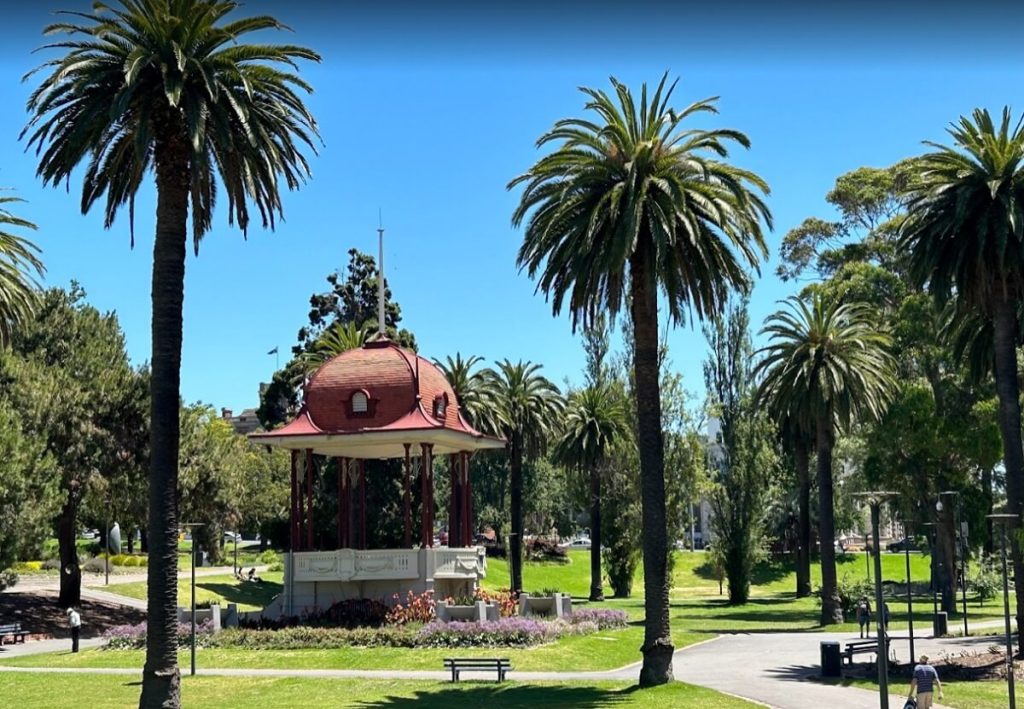 Johnstone Park is a hidden gem nestled in the heart of Geelong. This picturesque park offers a tranquil escape from the bustling city, with its lush greenery and serene atmosphere.
As you step into Johnstone Park, you'll immediately be greeted by the soothing sound of water flowing through the park's central feature – a beautiful fountain that serves as a focal point for visitors to gather around. The sight of ducks gracefully gliding across the pond adds to the park's charm.
Take a leisurely stroll along the winding pathways that meander through manicured gardens bursting with colorful flowers and towering trees. Find a cozy spot on one of the many benches scattered throughout, and simply bask in nature's beauty.
For those seeking some recreational fun, there are plenty of open spaces perfect for picnics or games with friends and family. Kids will love running around on the expansive grassy areas or exploring the playground structures available.
Steampacket Gardens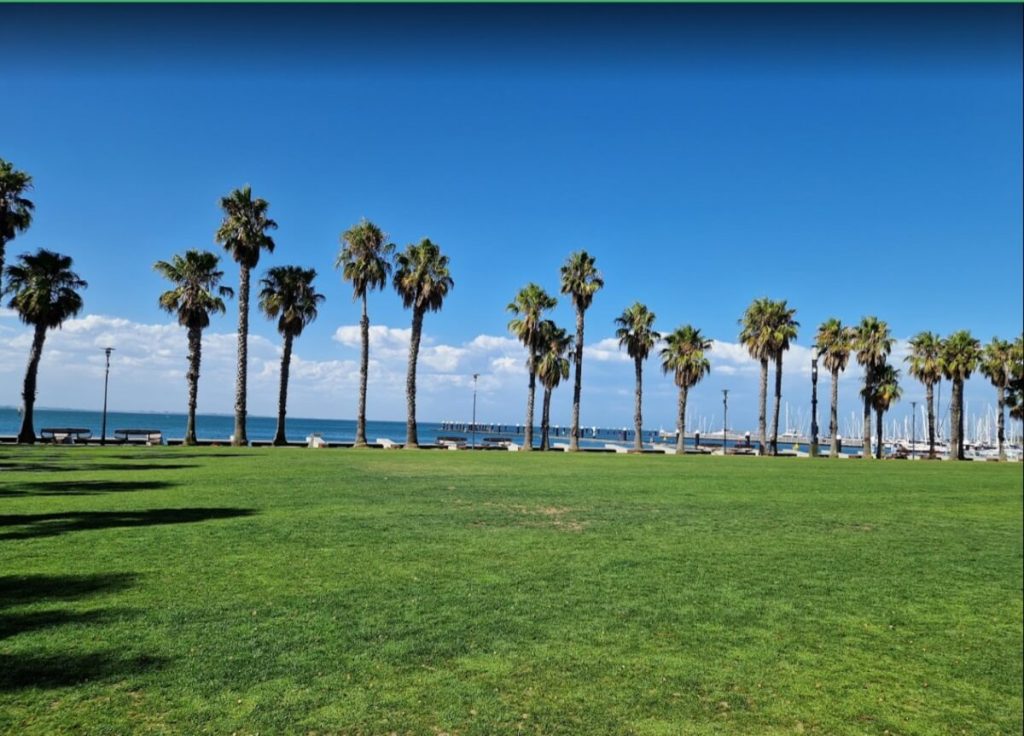 Steampacket Gardens is a picturesque waterfront park located in Geelong, offering visitors a perfect spot to relax and enjoy the beauty of nature. As you stroll through the gardens, you'll be greeted by vibrant flowers, lush greenery, and stunning views of Corio Bay.
One of the highlights of Steampacket Gardens is its iconic bollards. These colorful characters tell the story of Geelong's history and culture, making for a unique and interactive experience. You can wander along the boardwalk and discover these whimsical sculptures that add charm to this already delightful place.
If you're visiting with children, they will love exploring the playground area in Steampacket Gardens. With slides, swings, climbing frames, and more, there's plenty to keep them entertained while you indulge in some peaceful moments taking in the scenery.
The gardens also offer ample space for picnics or simply lounging on the grass while soaking up some sun. Bring along your favorite book or just sit back and watch as boats sail past on Corio Bay – it's pure bliss.
Hiking, Brisbane Ranges National Park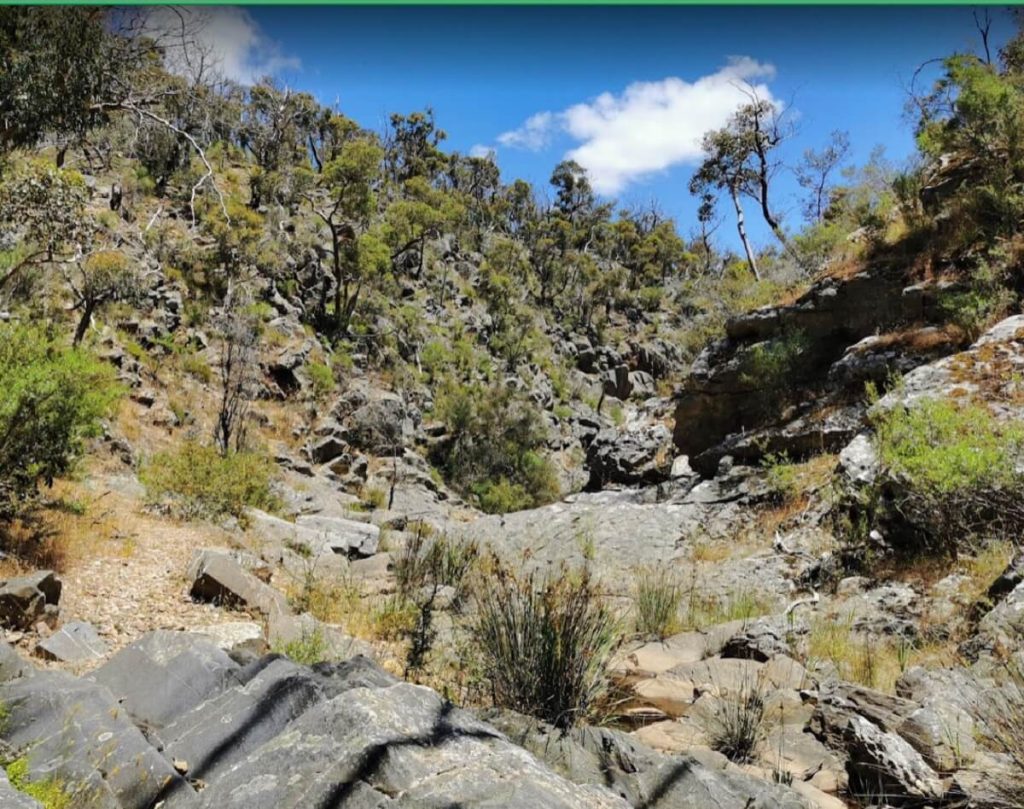 Looking to get away from the buzz of the city? Look no further than Brisbane Ranges National Park, located just a short drive from Geelong. This hidden gem offers a variety of hiking trails that will immerse you in the breathtaking beauty of nature.
As you lace up your hiking boots and hit the trail, be prepared to be awed by the diverse landscapes that await you. From dense forests filled with towering gum trees to rugged rocky outcrops offering panoramic views, each step provides a new adventure.
One popular trail in Brisbane Ranges is the Anakie Gorge Circuit Walk. This moderate-level hike takes you through lush fern gullies and alongside picturesque creeks. Keep an eye out for native wildlife such as wallabies and koalas along the way!
For those seeking a more challenging trek, Mount Meredith Summit Walk is worth exploring. As you ascend to the top, your efforts will be rewarded with sweeping vistas of rolling hills stretching as far as the eye can see.
Geelong Hot air ballooning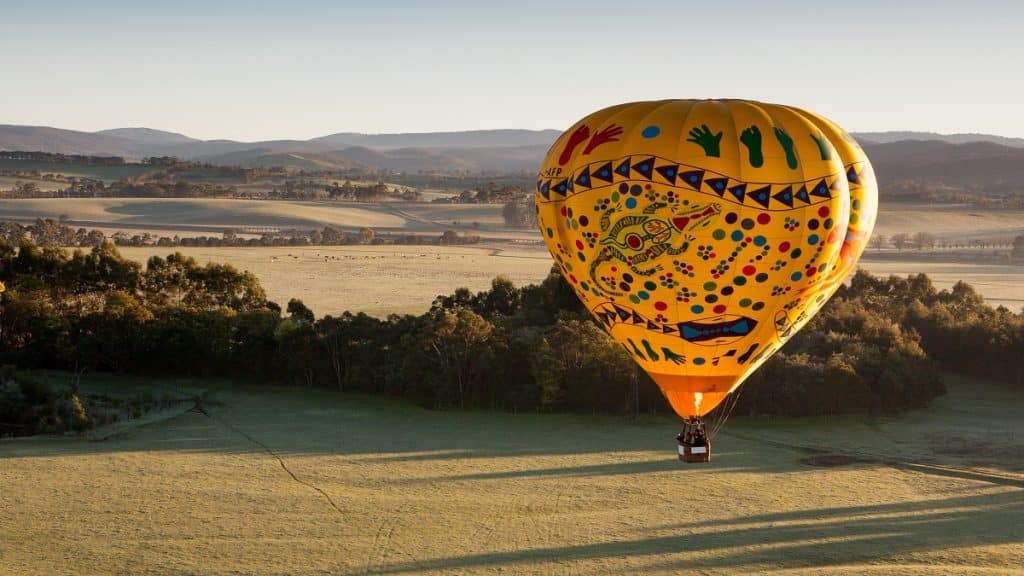 Hot air ballooning is an exhilarating and unforgettable experience that allows you to take in the breathtaking views of Geelong from high above. As you soar through the sky, you'll feel a sense of tranquility and awe as the landscape unfolds beneath you.
Imagine floating peacefully among the clouds, with panoramic vistas stretching out in every direction. The gentle breeze carries you along, providing a unique perspective on Geelong's natural beauty.
From your vantage point in the hot air balloon basket, you'll be able to see iconic landmarks such as Eastern Beach and Cunningham Pier. The cityscape becomes a miniature playground below as you appreciate its charm from above.
The early morning sunrise or late afternoon sunset flights offer particularly magical moments when the sky transforms into a canvas of vibrant colors. You will be in awe of this incredibly captivating sight. Hot air ballooning is not only about the incredible views; it's also about embracing adventure and creating lasting memories. This should be in your Geelong things to do list. The thrill of ascending into the sky and floating effortlessly is unmatched by any other outdoor activity.
Conclusion
Anyone looking for a peaceful vacation, a fun family excursion, or a cultural experience should visit Geelong. Geelong offers something for everyone, whether you want to take in the breathtaking shoreline, delve into the city's rich history and culture, sample some local beer and wine, or participate in some enjoyable activities. Discovering all the amazing things to do in Geelong and its vicinity might easily take a week or longer. Therefore, don't hesitate any longer and plan your trip to this lovely city right away!