Turkey with its unique geographical location is partly in West Asia and partly in East Europe. The country has borders with Greece and Bulgaria in the west, Georgia in the northeast, Iran and Armenia in the east, Syria, and Iraq in the south. Only 5% of Turkey is in Europe. The culture is a unique mixture of West Asian, European, and local influences. Istanbul's rich history, hot air balloon rides in Cappadocia, old-world markets, stunning mosques, and the many natural attractions… Turkey travel will be a fascinating experience.
Turkey is the 37th largest country with an area of 783,562 square kilometers. Istanbul, the capital and the most visited city. Turkey is very popular with tourists. Most people visiting Turkey go to Istanbul, Pamukkale, Izmir, Bodrum, Cappadocia, Antalya and Marmaris.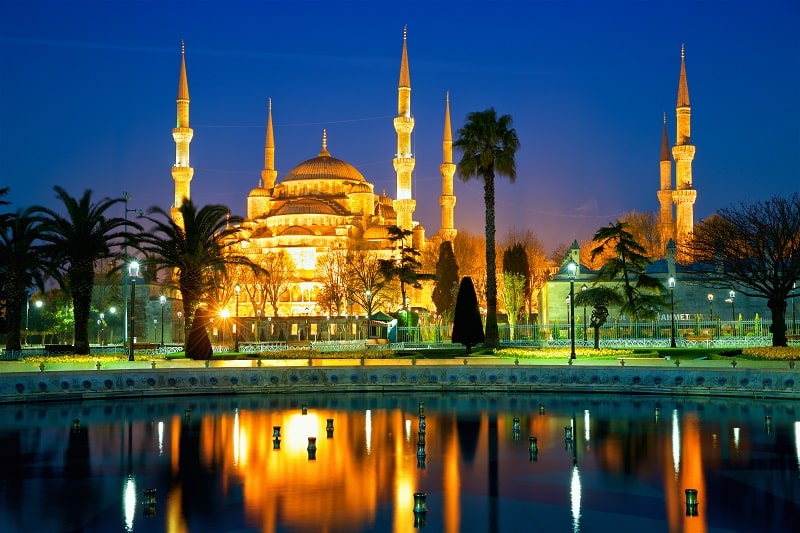 There are many reasons for visiting Turkey – history, culture, food, cave hotels, ancient ruins, museums, thermal spas, spectacular beaches, hills, and more. The Anatolia region has one of the earliest human settlements. Istanbul is a unique city. Both Europe and Asia share territory with Turkey.
Turkey is an English name meaning 'the land of Turks'. The locals call the country Türkiye.
Turkey – Quick Facts
Official Language – Turkish. Kurmani, Arabic, Zaza, and Kabardian are also used.
Capital City – Ankara
Currency – Turkish Lira
Major Religions – Islam, Judaism, Christianity
Regions – Aegean, Black Sea, Central Anatolia, Konya, Eastern Anatolia, Mediterranean, and Marmara.
Istanbul is the largest city by size followed by Ankara and Izmir.
There are 500 islands around Turkey. All those islands are part of the country.
Buyuk Agri peak of the Greater Ararat Mountains is the highest peak in Turkey. It stands at 5137 meters above sea level.
Biggest airport – Istanbul Atatürk.
The country has different types of climate depending on the region. Close to the Mediterranean, there is a Mediterranean climate, but the Central Anatolian plateau has a Continental climate.
Turkey is famous for its kebaps or roast meats. Manti is a popular dish of meatballs.
Turkey Travel Planner – Attractions by Region
The regions of Turkey vary vastly in terms of climate, geographical features, and the attractions. There are beaches, hills, forests, cities, deserts and plateaus in Turkey for you to explore. The main regions of Turkey are:
Aegean
Black Sea
Central Anatolia
Konya Province
Eastern Anatolia
Mediterranean
Marmara
Top 4 Places to Visit in The Aegean
1. The Fethiye Coast – Stunning coastline with crystal clear water. There are quaint market towns with shops and stalls. Scuba diving and boating from the natural harbor.
2. Marmaris – Located at the meeting point of the Aegean and Mediterranean Seas. Hills covered with pines border the coast. Popular resort destination.
3. The Bodrum Peninsula – Yachting center of the country. You can take cruises for the Mediterranean and Aegean Seas. Historic buildings, beaches, and nightlife.
4. Pamukkale – Famous for its white step-like rock and water formations. It is in the valley of the river Menderes.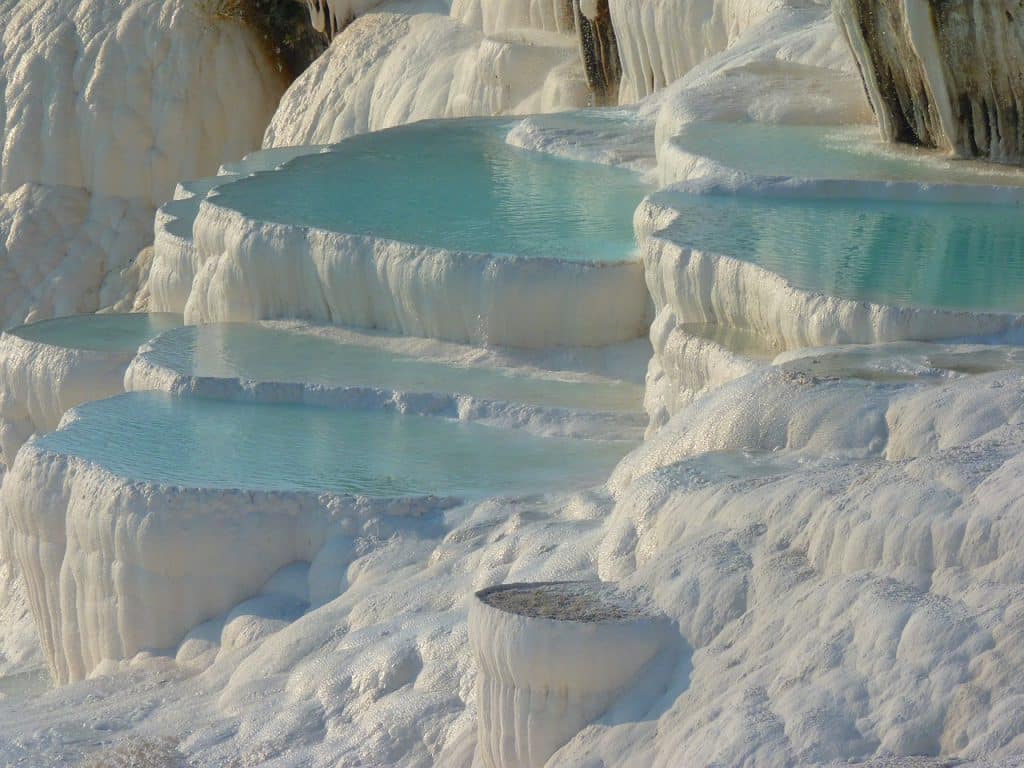 Top 5 Places to Visit Around the Black Sea
1. Kaçkar Mountains – Located on the Black Sea coast. You can go for hiking and trekking in kackar mountains.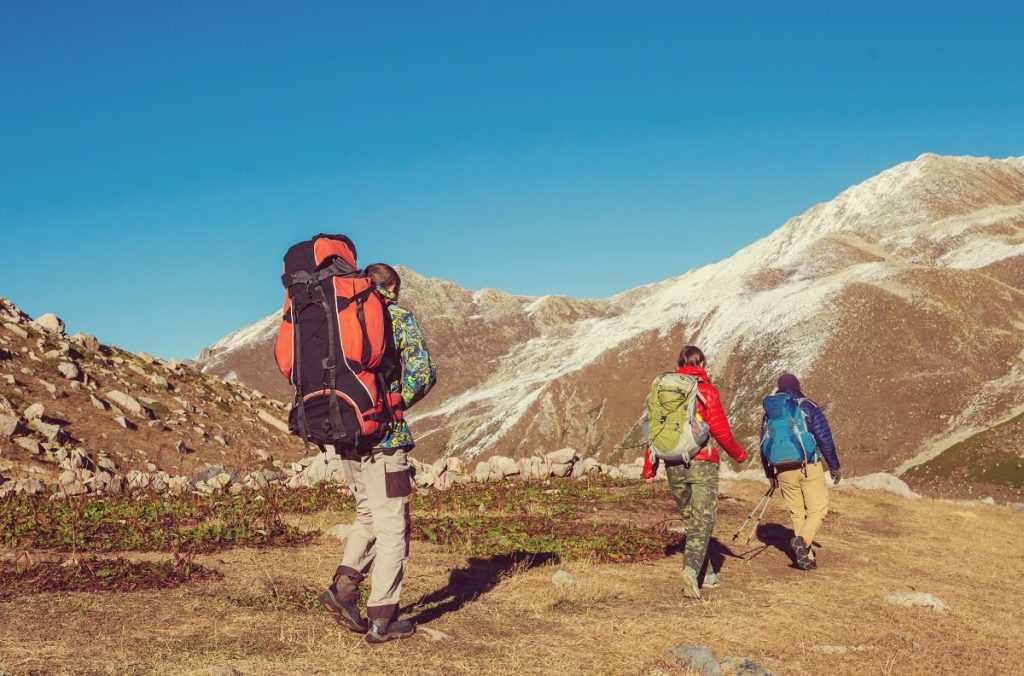 2. Sumela Monastery – A historical marvel from 386 AD in the Pontic Mountains. Visit the church and chapels.
3. Fírtína Deresi – A gushing river through a beautiful green valley. This is popular for river rafting and canoeing.
4. Karagöl – Pristine and secluded natural lake surrounded by pine forests. Hiking and walking tours.
5. Zilkale – The medieval castle of Zilkale is located in a valley surrounded by mountains. Historic appeal and scenic beauty.
What To See in Central Anatolia
1. Ankara – Historic city and the capital of Turkey. Must see – The Museum of Anatolian Civilization, Mausoleum of Atatürk, and the Ankara Castle.
2. Cappadocia – Semi-desert region known for tall rocks formations. Caves and homes carved into the hillside from Bronze Age. Hot air ballooning.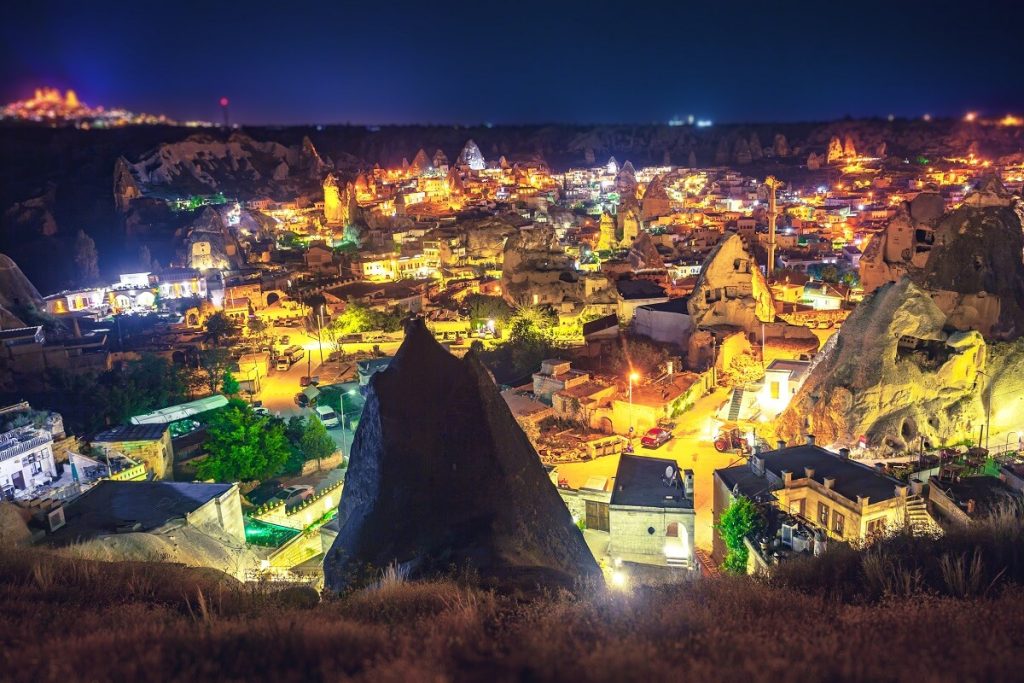 3. Taurus Mountains – Young mountain range with gorgeous valleys and scenic views. Ancient Roman trekking routes and limestone rock columns.
4. Pashabagi Fair Chimneys – Located between the Goreme and Avanos villages these stunning chimney-like rock formations are a sight to see. Trekker's paradise.
What To See in The Konya Province
1. The Mevlana Museum – Sufi complex holding the tomb of Rumi the founder of the sect.
2. Çatalhöyük – This is the oldest Neolithic settlement that goes back 9000 years.
3. Sille – A village that was a former Greek settlement. You can see Byzantine churches, museum.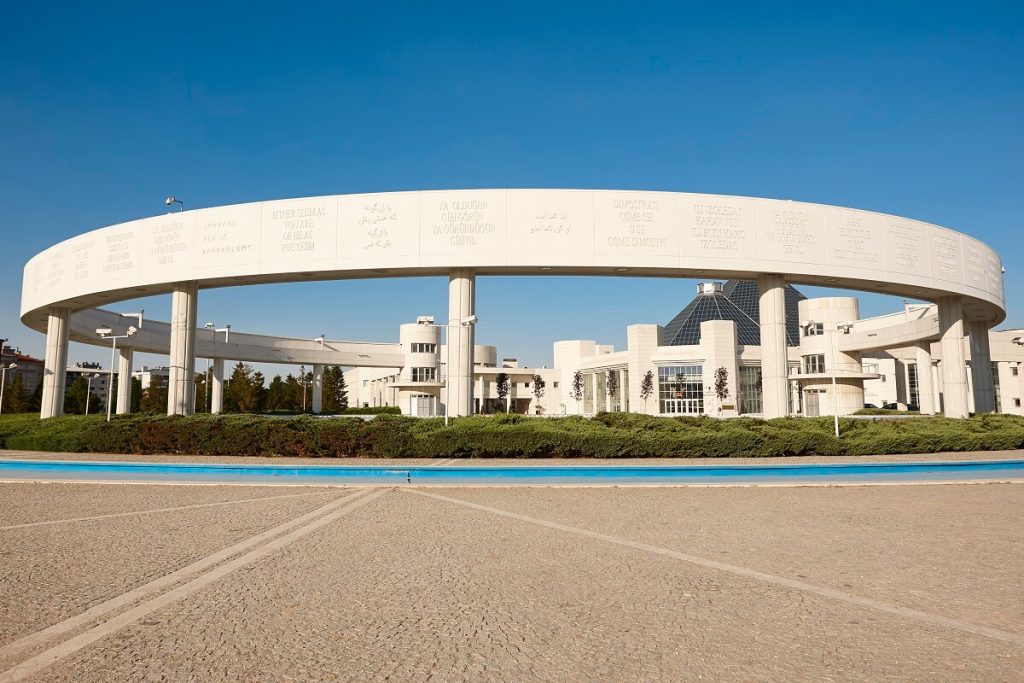 Top 4 Places to Visit in Eastern Anatolia
1. Van – A town beside a huge blue lake, bordering mountains. History and scenic beauty.
2. Agri – Beautiful region with Turkey's highest peak Mount Ararat. There is hunting, skiing, and mountain climbing in season.
3. Erzurum – Visit this city to see the Grand Mosque, the Cifte Minareli, and other historical and religious places.
4. Malatya – A beautiful city known for its cuisine. The nature park and the Aslantepe ruins are a must-see.
Top 4 Places to Visit in The Mediterranean Region
1. Antalya – A resort city on the Turkish Riviera beside the Mediterranean Sea. Düden waterfalls, Hadrian's Gate, Konyaalti Beach are the highlights.
2. Hatay – Rich in scenic beauty and history. The capital city Antalya has a stunning Archaeology museum.
3. Isparta – It is called 'the city of roses'. There are mountains, lakes and great natural beauty here.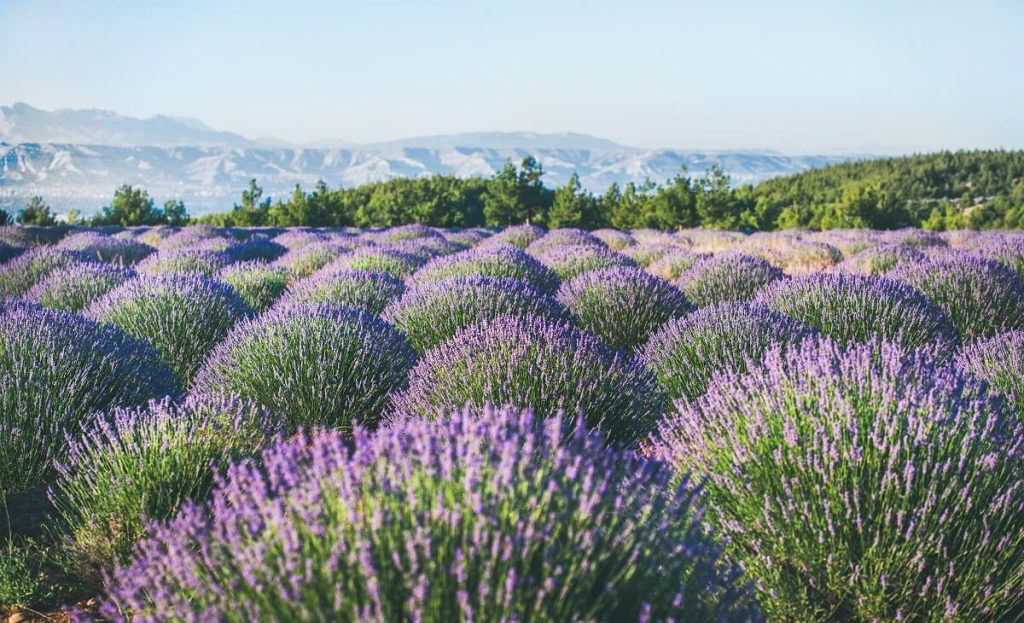 4. Mersin – A port city on the eastern end of the Mediterranean region. St. Paul's birthplace and Cleopatra's Gate are places of interest.
What To See in Marmara
1. Istanbul – The largest and most visited city in Turkey. Partly in Europe and Asia. The Hagia Sophia Museum, Blue Mosque, and Topkapi Palace are popular attractions.
2. Bursa – A showcase of Ottoman culture and history. This town has a bustling silk market and mosques from the 15th century.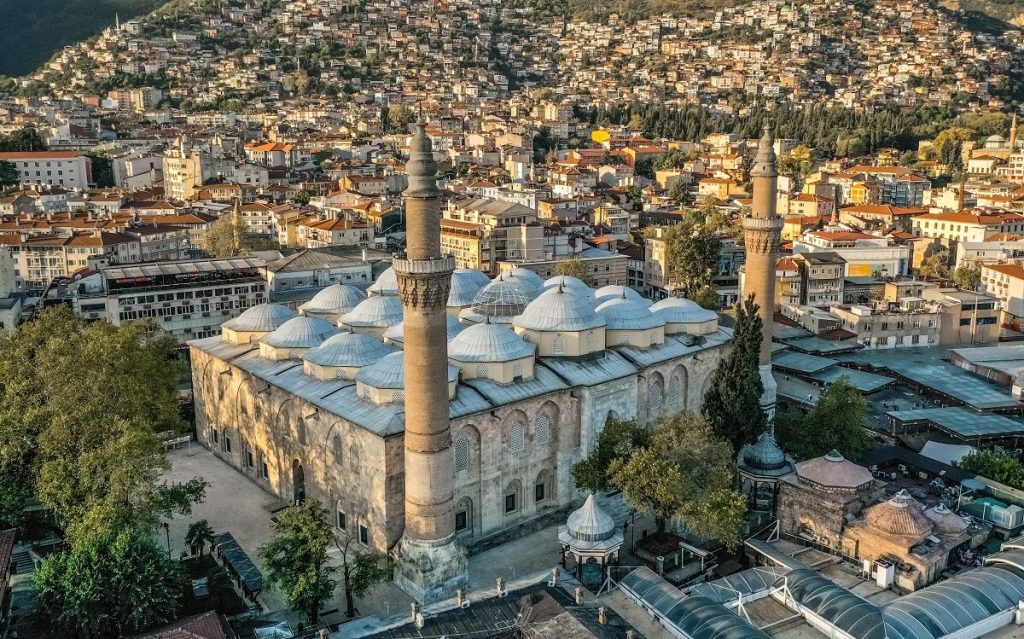 3. Canakkale – A seaport on the Dardanelles Strait. Nearby attractions include the Gallipoli battlefield of WWII and the famous archaeological site at Troy.
Turkey is home to two of the seven ancient world wonders. They are the Temple of Artemis and the Mausoleum of Halicarnassus.
Turkey Travel Guide Highlights
| | |
| --- | --- |
| Beach Life | The beaches are a prime attraction. Fethiye, Izmir, Antalya, Bodrum are some of the popular beach resorts. You can just relax on the beach, get a tan, swim, or go on yachting and cruising holidays on the Aegean Sea and the Mediterranean. From quiet pristine cove-like beaches to ultimate party destinations: the Turkish beaches are a treat! |
| History and Archeology | Turkey is a fantastic country to visit for history buffs. Some of the earliest human settlements have been found here. The mosques and palaces of Istanbul, the subterranean cities of Cappadocia, the remains at Ephesus are all must-sees. |
| Museum Magic | The museums of Turkey showcase the history and culture of the country. The Hagia Sophia Museum in Istanbul, the Ottoman Palace, and the museum in Zeugma with its mosaic collection are definitely worth a visit. Learn about the reign of various civilizations and their impact on Turkish culture. |
| Food | Turkish cuisine is hugely diverse and varied. It is not just kebaps and baklava. Each region in Turkey has some specialty dishes based on the produce of the area. There are also many vegetarian options, fresh seafood, mezze, and a range of sweets. |
| Bazaars | Open-air markets or bazaars are common in Turkey. You must walk through a local bazaar for a truly Turkish experience. Explore the narrow lanes to find spices, condiments, food, carpets, beautiful lampshades, clothes, and traditional perfumes. The sights, sounds, and smells will transport you to the medieval markets. |
| Natural Wonders | Turkey offers many natural scenic places. There are rivers, lakes, forests, mountains, beaches, and stunning rock formations to see. You can enjoy a balloon ride over the rock formations of Cappadocia. Then there is trekking and mountain climbing at Mount Ararat. |
| Turkish Baths | Visit hammams or traditional Turkish bath-houses. Many of the reputed hammams in Istanbul date back to the 15th century. Enjoy a massage and soak for hours in warm scented water to feel what the high-life feels like. |
Turkey Travel Guide – Tourist Visa
The Ministry of Foreign Affairs started offering e-visas in 2013. Citizens of any nationality with a valid passport can get a tourist or commercial visa online.
You can apply for a Turkey visa from anywhere with an internet connection.
Your passport should have at least 6 months' validity from the date of arrival in Turkey.
The e-visa is not valid for students or people planning to work in Turkey.
E-visa costs less than a visa on arrival.
The e-visa fee is in US dollars. The equivalent amount in your currency will be deducted from your account.
Your visa application can be rejected if the information provided does not match your passport details. The visa fee is not refunded.
Citizens of these countries do not need a visa to enter Turkey – Azerbaijan, Belarus, Belize, Bolivia, Ecuador, Iran, Kosovo, Kyrgyzstan, Jordan, Lebanon, Mongolia, Morocco, Qatar, Russia, Tajikistan, Thailand, Tunisia, Turkmenistan, and Uzbekistan.
Turkey Climate by Region
Turkey extends over 1600 kilometers from east to west and only about half that distance (800 kilometers) from north to south. This makes different parts of the country have different climatic conditions. Some regions of Turkey differ by 20 degrees Celsius in temperature recorded on the same day.
The Mediterranean and Aegean coast have hot and dry summers, cool and rainy winters.
The Black Sea coast gets the maximum rainfall in the country.
The interior of Turkey has a continental climate with well-defined seasons.
Winters on the eastern Anatolian plateaus see extreme temperatures of -30 to -40 degrees Celsius.
On the western part of the same plateau, winter average temperatures are around 1 degree Celsius.
The Konya Ovasi and Malatya Ovasi are the driest regions in the country.
How To Visit Turkey on A Budget
Turkey enjoyed a tourism boom in 2014 when 42 million people visited the country. However, there has been a slump since 2015. The government has made a lot of changes in the visa rules and improved facilities since then. The number of tourist arrivals has started going up again. In 2017, 32 million tourists visited Turkey.
Turkey is different things for visitors with different budgets. You can spend a vacation in complete luxury or backpack through the country. You will be able to save money and have the best Turkey holiday experience with just a few things to remember.
| | |
| --- | --- |
| Time of Travel | Summer in Turkey is hot with temperatures in the high 30 degrees. This is the high tourist season in the coastal regions. April-May or September to November offers better weather. If you are planning to hike and trek then spring or autumn will be the right time. |
| Getting There | Look for a budget airline company. There are many of them. Turkish Airlines is the country's national airline and operates from most major cities of the world. Book your ticket months in advance to save money. |
| Where To Go | Turkey does not have to be just Istanbul. There are many places to visit, depending on your preference and budget. Head to The Taurus mountains for some unusual rock formations. If you are braving Turkey in winter, then try the Camel Fights in the Aegean Region. There are offbeat coastal towns to be discovered too. |
| Accommodation | This is one of the major costs of a trip to Turkey. Consider staying in smaller and average hotels in the city center rather than the famous properties. Pansiyons or bed n breakfast options are available almost in all parts of the country. These are affordable and are also a great option to stay with locals at lower costs than hotels. |
| Food | Go for street foods from the bazaars and night markets in Istanbul and Ankara to cut costs. You will love the kebaps and meats, but there are plenty of other good options to try as well. If you have free breakfast with your stay, make sure it is the heaviest meal of the day. |
| Sightseeing | You will want to visit a few museums and palaces surely. You can also have cheaper experiences like, for instance, a visit to a hammam. There are also free walking tours in Istanbul you can join. |
| Scams | Beware of the scam artists in Istanbul's super touristy places. Few scam artists are here, like other cities in the world. Use your better judgment if you are approached by a local asking for money or food. |
| Money | It is cheaper if you transact with Turkish Lira than Euro. Bargaining in bazaars and shops is common. |
| InterCity Travel | Prefer buses over trains to save money in Turkey. Ulusoy and Safran are dependable services. The buses have wi-fi and on longer journeys, they even give you a snack and a beverage. The bus ticket can be purchased at the bus terminal. |
| Clubbing | Many of the happening clubs and nightlife places offer free entry before a certain time of the evening. You can enter without a cover charge in these times and stay on till the party is underway. |
Best Time for Turkey Travel
Spring
Spring is a great time to visit Turkey, especially for budget travelers. This is the off-season for the Aegean and Mediterranean resorts. There can be some rain in April, but you will still have a generally pleasant temperature and longer days. You can visit Turkey in the spring for an activity holiday as the summer can become too hot.
Summer
Like any European country, the summer months of June, July and August are high tourist seasons in Turkey. The seaside resorts are at their priciest. Most coastal destinations are full of tourists. It is the best time to visit Turkey for warm weather, swimming, tanning on the beach and a rocking night life. The cities have fewer people as even the locals head out for their holidays. Summer is low season in Cappadocia. It will be cheaper to visit.
Autumn
There are fewer people in the beaches, with the focus shifting to the Turkish cities. You will find many tourists in Ankara and Istanbul. It is good weather to go to museums and outdoor historical sites. The weather is mild as the days grow shorter. October has some rainy days but is otherwise pleasant.
Winter
This is the best time to visit for off-season discounts and winter sports. It does snow in many parts of the country making the conditions ideal for enjoying skiing and skating. The southeast region of Turkey continues to have a temperate climate.