Beautiful Jamaica is an island country in the Caribbean Sea between Cuba and Hispaniola, which comprises Haiti and the Dominican Republic. With an area of 11,188 square kilometers, it is the 3rd largest Caribbean island. Jamaica is small in size, but it is one of the most picturesque countries in the world. There are hills, stunning reef-lined beaches, and lush rainforests. Visiting Kingston, the largest and capital city, will be a cultural experience. Jamaica welcomes more than a million visitors each year.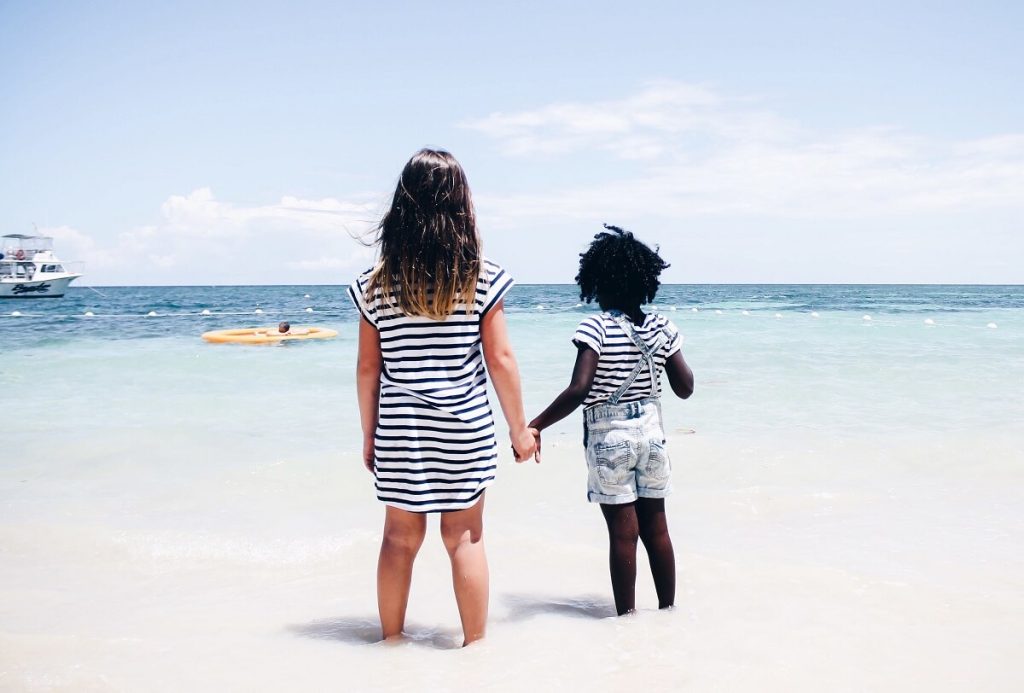 The island has crystal clear turquoise water that laps onto sandy soft beaches. You will find many resorts close to the beaches and elsewhere in the island country. Montego Bay and Negril are the two prominent coastal resort areas.
Rising up from the shoreline, the terrain changes to lush banana groves and then to sheer mountains. Here you will find rushing waterfalls. Beneath the waves, you will find some of the best snorkeling and scuba diving in the Caribbean. And up in the hills, there is hiking and caving. The highest point in Jamaica is Blue Mountain at 2,256 meters in the Blue Mountains National Park.
Jamaica has given the world Bob Marley, reggae, and also the Rastafari movement. The musical roots of this small island go all the way back to its folk song base from West Africa. It is today mixed with modern electronic beats. You will find the vibrant music scene of Jamaica now in the many nightclubs in Kingston and elsewhere on the island. Kingston also has grand plazas, elegant mansions, and golf, which is world-class. There are also sleepy fishing villages, which will give you a glimpse of the quieter side of Jamaica.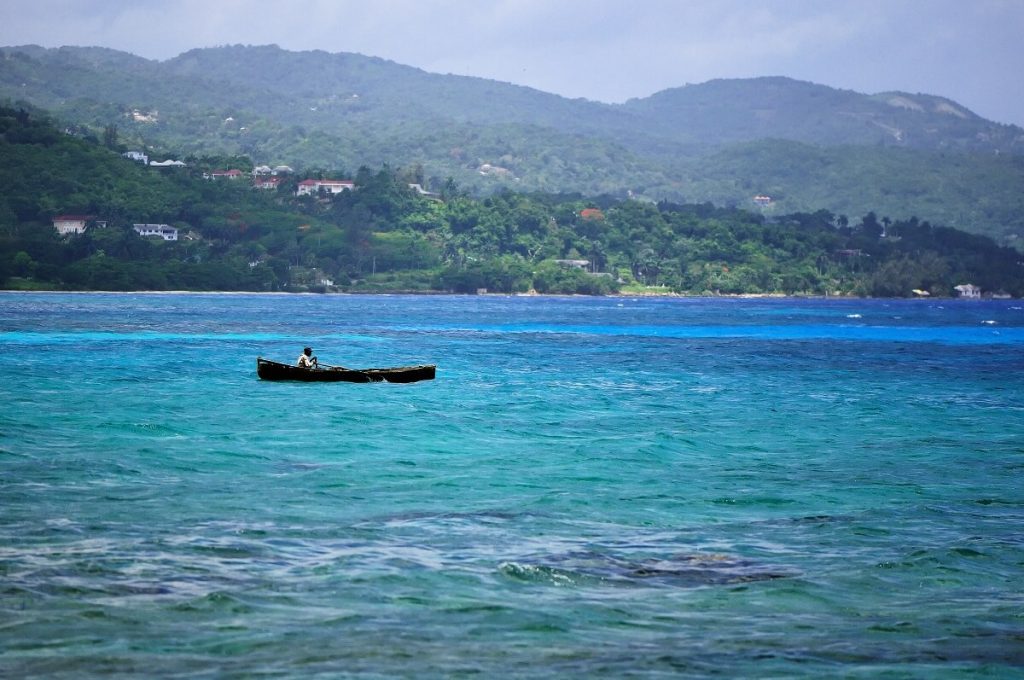 Jamaica – 12 Quick Facts
Capital – Kingston
Population – 2,890,299 (2017)
Currency – Jamaican Dollar (JMD)
Area – 4,244 square miles or 10,991 square kilometers
Time Zone – UTC-5
Jamaica is the birthplace of Bob Marley and Usain Bolt
Blue Mountain Coffee is one of the best and rarest coffees from Jamaica.
Manchester Golf Club is one of the oldest golf centers in the western world. It was established in 1865.
There are more than 200 exotic orchid species. 73 are indigenous.
James Bond was written in Jamaica. Ian Fleming got the name from an ornithologist from America who visited the island.
Jamaica is 90 miles or 145 kilometers from Cuba. The capital city Kingston is only 3 hours by flight from Miami, USA.
Christopher Columbus landed in Jamaica in 1494. He landed in Discovery Bay. After Spanish rule, the island came under British administration in 1655. Jamaica finally gained independence in 1962.
Top Reasons to Visit Jamaica
Stunning Beaches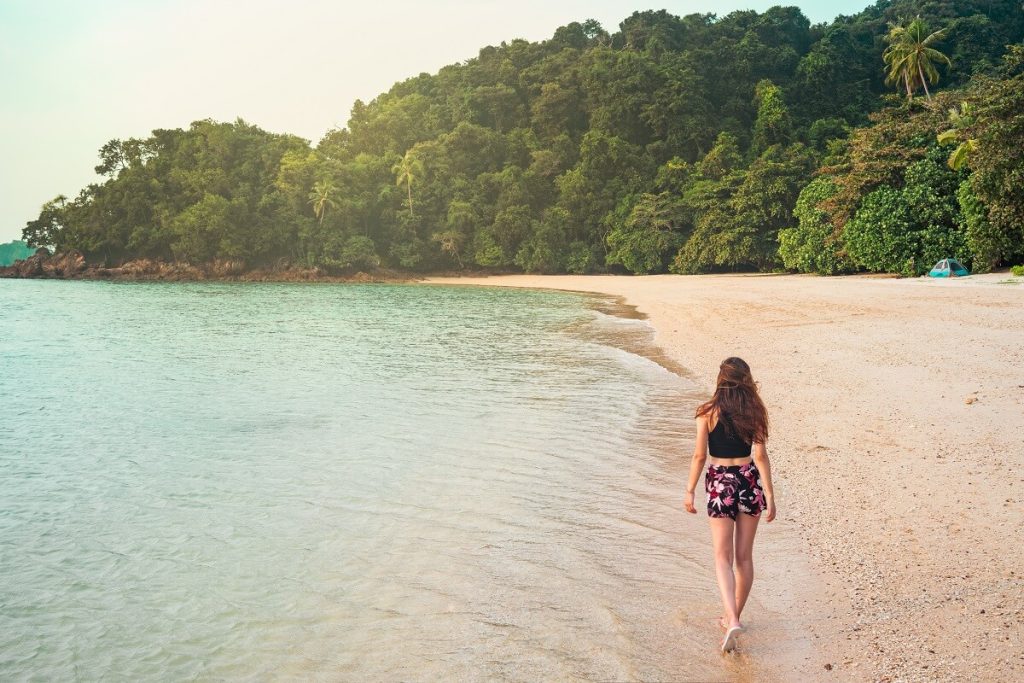 The island has stunning white sandy beaches, some of the best in the western world. The Caribbean Sea along the shoreline has crystal clear water with plenty of marine life. Many beaches are close to forests between mountains. Plus, you will get awesome sunsets here.
Weather
It is warm throughout the year, which means you can wear a bathing suit and take a dip or relax on the beach. Most tourists, though, visit in the winter. The average temperature is 81° F. The Blue Mountains have a colder climate.
Food
The cuisine is delicious and exotic. Chicken is the most popular. Try Jerk Chicken, Curry Goat, Rice, and Peas. Ackee and Saltfish are like the national dish. Many foods are a mix of vegetables, fruits, and seafood.
Culture
The country has a rich culture, which is influenced by local elements and borrowed from other communities that have come to live here. Most locals are very friendly. Take a trip to the Bob Marley Museum and Devon House.
Music
The birthplace of Bob Marley. You will find live reggae shows and Dancehall street performances, where they just set up sound systems and start dancing, with locals DJs playing the music. Many tourists join. Every summer, there is also the Reggae Sum Fest.
Water Sports
With the Caribbean Sea circling the island, you will find plenty of water sports everywhere. Diving and snorkeling are both popular. There is jet skiing, surfing, and boating too. Many beaches are safe and good for swimming. Elsewhere, you can also go on a horse trip.
Diving
Portland's Blue Lagoon is a stunning natural attraction. The Blue Lagoon movie where Brooke Shields acted was filmed here in 1980. Cocktail of Tom Cruise was also filmed at the Blue Lagoon in 1988. The 200 feet deep lagoon has lush greenery all around and turquoise clear water.
Rafting
The Martha Brae River is popular for bamboo rafting. It has been popular since the 1950s after Errol Flynn, the Hollywood movie star, visited Jamaica and tried it. You will find many rafting tours.
Hiking
The Blue Mountains have lush greenery, cool weather, and many hiking trails. You can camp here too. You will also find cottages where you can relax, in solitude. The hills produce some of the world's best coffee.
Top Places To Visit In Jamaica
| | |
| --- | --- |
| Negril Beach | Also called the Seven Mile Beach, it is one of the most stunning beaches. It has an aqua sea, beautiful white sand, and coconut palms. Very tranquil. There are small boutique properties and big resorts. Water sports. Negril cliff rises to the south. Sunset views. |
| Montego Bay | Cruise port offering beautiful views. Top all-inclusive resorts, nightclubs, restaurants, shopping, and golf courses. |
| Blue Lagoon | Crystal clear water and lush greenery. Water from mineral springs flows into the sea. The color of water changes from sapphire to royal blue and turquoise depending on the time of the day. Bamboo rafting, boat rides, swimming. |
| Doctor's Cave Beach | Montego Bay's best beach. The cave was however destroyed in 1932 from a hurricane. There are Canoe rides in the Montego Bay Marine Park |
| Frenchman's Cove | An idyllic and serene beach with white sand. A river runs into the sea. |
| Dunn's River Falls | Terraced waterfalls of 180 meters. It tumbles over limestone ledges and rocks with refreshing pools. Catamaran cruises. |
| Blue Mountains | Tallest hills in the Caribbean offering panoramic views. UNESCO World Heritage site. Beautiful scenery, hiking, springs. It also produces some of the best coffee in the world. |
Top 10 places to visit in Jamaica
| | |
| --- | --- |
| Kingston | Jamaica's largest and capital city. Center of commerce and arts. Reggae music. Bob Marley started his career here. See the Bob Marley Museum. |
| Bob Marley Museum | Former studio and home of Bob Marley. Statue and hand-painted murals, personal treasures, gold and platinum records, photo gallery, and awards. Visit the room where Marley used to live, which has been kept untouched since his days. |
| Falmouth | 18th-century port town with many historic buildings. Sugar estates all around. See the Luminous Lagoon, Greenwood Great House, Good Hope Estate, and the Half Moon Beach. |
| Martha Brae River | Bamboo raft rides within tranquil surroundings. Swimming. Visit Miss Martha's Herb Garden. |
| Port Antonio | A relaxed sleepy fishing village. Rafting on the Rio Grande, Daniel's River, Reach Falls, diving and snorkeling in the coral reefs, freshwater springs, and hiking in the forest. |
| Ocho Rios | See Dunns River Falls, Fern Gully, Cranbrook Gardens, Shaw Park, and the Dover Raceway. Visit the scenic Blue Hole, high in the mountains. Cliff jumping and swimming in the refreshing pools. |
| YS Falls | A series of 7 waterfalls, pools. Pick from canopy ride, tractor ride, zip-lining, and horse riding. Visit the beautiful gardens. |
places to visit in Jamaica
How To Reach Jamaica
There are 2 international airports in Jamaica.
Norman Manley International Airport of Kingston
Donald Sangster International Airport of Montego Bay
There are smaller airports in Ocho Rios and Negril, and a second airport in the capital city of Kingston that is only open for smaller aircraft.
Most tourists land and take off from Kingston's Norman Manley. There are flights from many cities in the United States, from the other Caribbean islands, and other parts of the world. It is close to Port Antonio and the Blue Mountains. However, many choose Donald Sangster, especially those who want to go directly to Ocho Rios, Negril, or Montego Bay. Ocho Rios has a new airport, named after Ian Fleming, the author of the James Bond series.
By Sea – Many visit Jamaica on a cruise from the United States. The most popular ports are Kingston, Ocho Rios, Port Antonio, and Montego Bay. Many liners stop here with tourists on day trips.
Best Time To Visit Jamaica
The best time to visit Jamaica is from November to the middle of December. You will have beautiful weather this time of the year. It will be very pleasant. Hotels and flight deals will also be cheaper than in the summer. However, there is a slight risk of hurricanes. Most tourists visit the island between January and March. Rooms can be very costly then. Some hotels can go up to $700 for each night.
November to December – Late fall to early winter. The hurricane season is coming to an end so you will have sunny skies.
January to March – March is spring break, so the beaches are packed. It will be breezy and sunny.
April to June – Temperature between the middle 70s and 80s. Chance of rain. Misty, so fewer people on the beaches and golf courses.
July to October – Hurricane season so this is the cheapest time of the year. August and September are the worst months. Many hotels will have only a few staff members, as they are mostly empty. However, the beaches are empty.
Tips For First time Jamaica Visitors
Visit during November and March. Save money in November-December, and the sunny weather in January-March.
Book early. Flights are packed months before the peak time.
Stay local to experience the real Jamaica.
Enjoy snorkeling and scuba diving. The turquoise Caribbean Sea is rich in corals and marine life.
Make friends. One of the friendliest populations you will encounter are the Jamaican locals.
Wear a bug spray if you want to spend a night at the beach.
Jamaica is extremely clean. Don't leave anything behind.
Eat dumplings and the favorite Jerk Chicken.
Party. There is always a party somewhere.
Keep $5 bills with you. Tips are usually $5.
What To Carry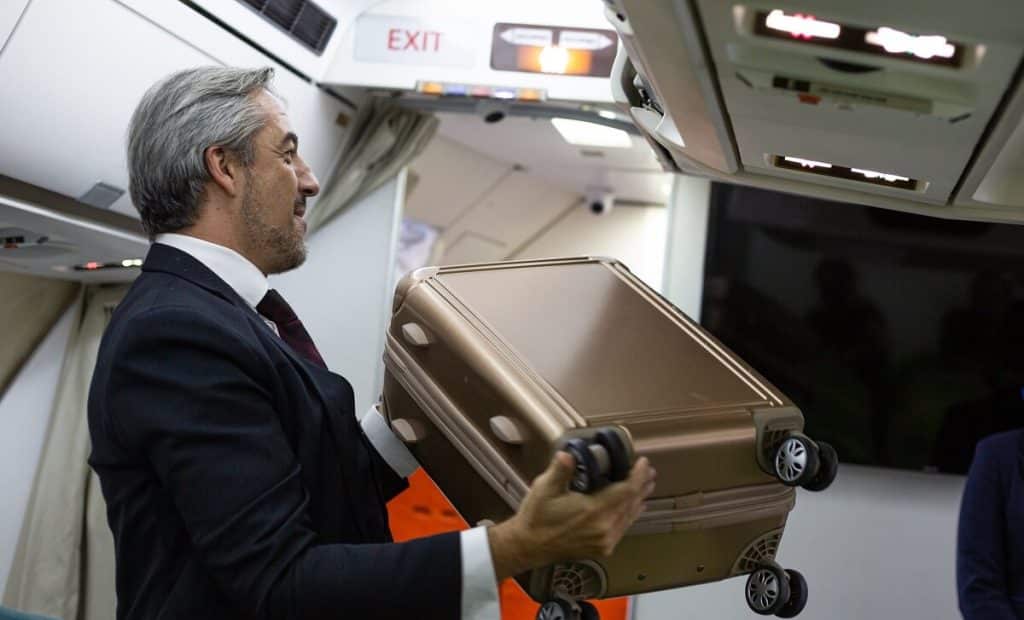 Carry light clothes, a sun hat and sun screen. A short and tee should be good. Slippers for walking on the sand.
For hiking, wear comfortable walking shoes, and jacket.
Bug spray. Jamaica has lots of coconut groves, banana plantations, and forests. The tropical climate means there will be bugs.
Carry a rain coat for a sudden downpour.
Conclusion
Jamaica is a country that offers more than just sun, coffee and rum. It is a land of rich culture, diverse nature, and friendly people. Whether you are looking for adventure, relaxation, romance or inspiration, you will find it in Jamaica. Jamaica is a destination that will make you smile and leave you with unforgettable memories.