If your dream destination is Florida, you have made the right decision since you will enjoy several beautiful beaches with adorable white sand and clear water. We have been enjoying winter on these lovely beaches with clear blue water.
There are numerous beautiful beaches to choose from which may be difficult for you. We have analyzed some of the beaches and hope this will make it easy for you to make the right choice.
Best Beaches in Florida with Clear Water – The Keys
Keys in South Florida offer great blue water, although the beaches are not the best. If you don't have a problem with sand getting between your toes, love a good environment and blue water. Here is the right place for you.
1) Miami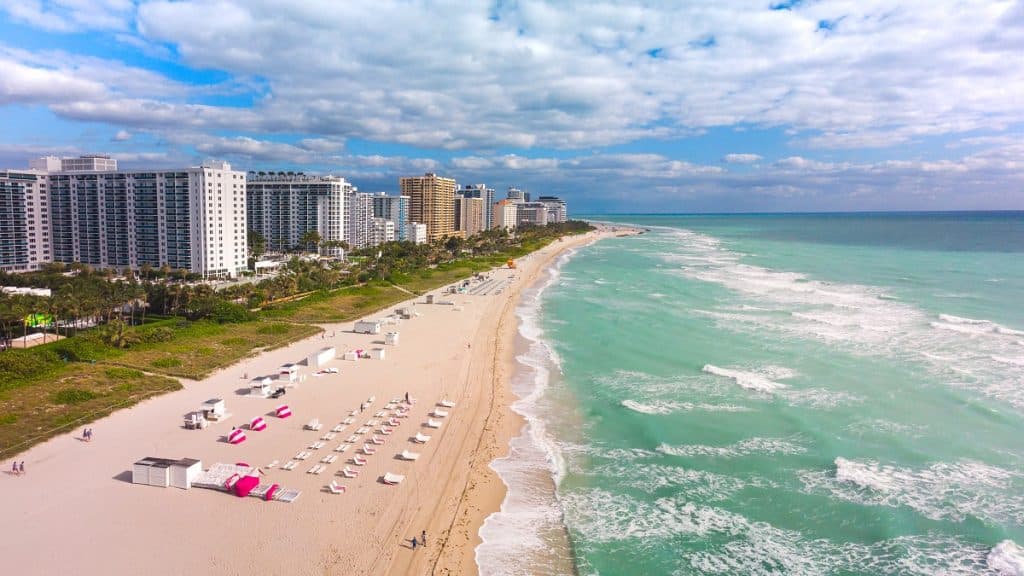 If you have a taste of the blue water of the Keys but you don't want the stress of going all the way to the Keys, you can visit Miami or Fort Lauderdale instead. The tides and marine water sweep away the sand making the beaches good for you.
The south beach is the best side for a better view of Miami. This beach is clean and wide with clear blue water to let you see fish. Other amenities on this beach include volleyball courts, showers, rental beach gear, and several other water activities.
Do you have a pet with you? Don't worry; Bark Beach at North Shore Open Space Park allows you to stay with your pet.
2) Biscayne National Park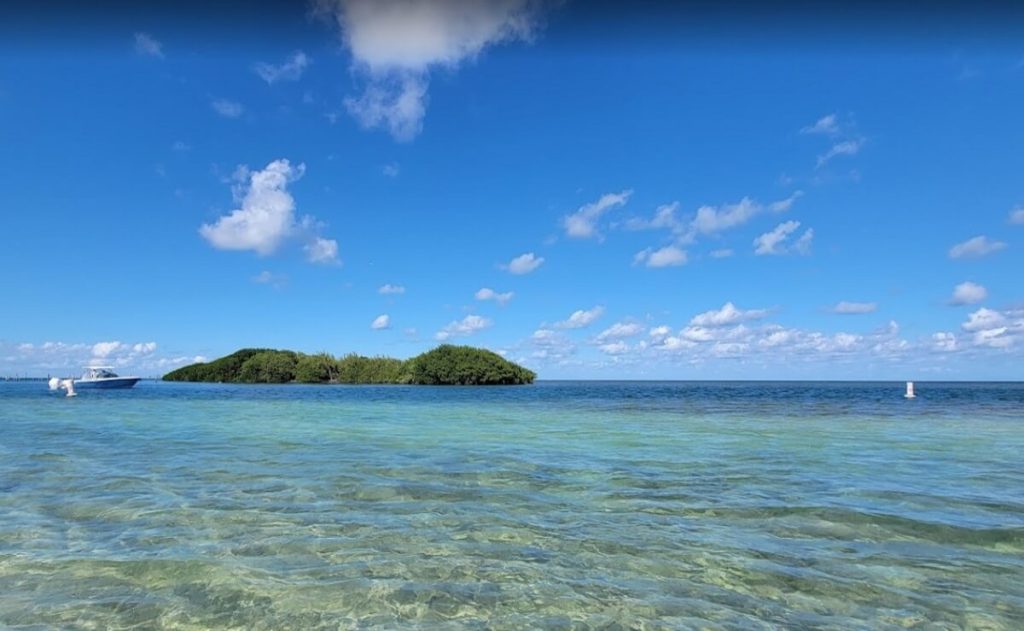 This is one of best clear water beaches in florida. This is an exceptional national park made of 95% water, allowing you to enjoy crystal-clear water.
To enjoy this destination, you can take a boat. You don't need to have your boat to enjoy this site. You can have a tour with Biscayne National Park Institute. You can choose snorkeling, paddle boarding, or kayaking. They give the best Heritage of Biscayne tour around the park, so if you don't want to get into the water, they will sort you out. We had a good experience with our kids when we were on this tour.
You can also visit Everglades National Park when you visit here since you will be close to it. Don't leave without visiting this place on an Everglades boat tour.
3) Bahia Honda State Park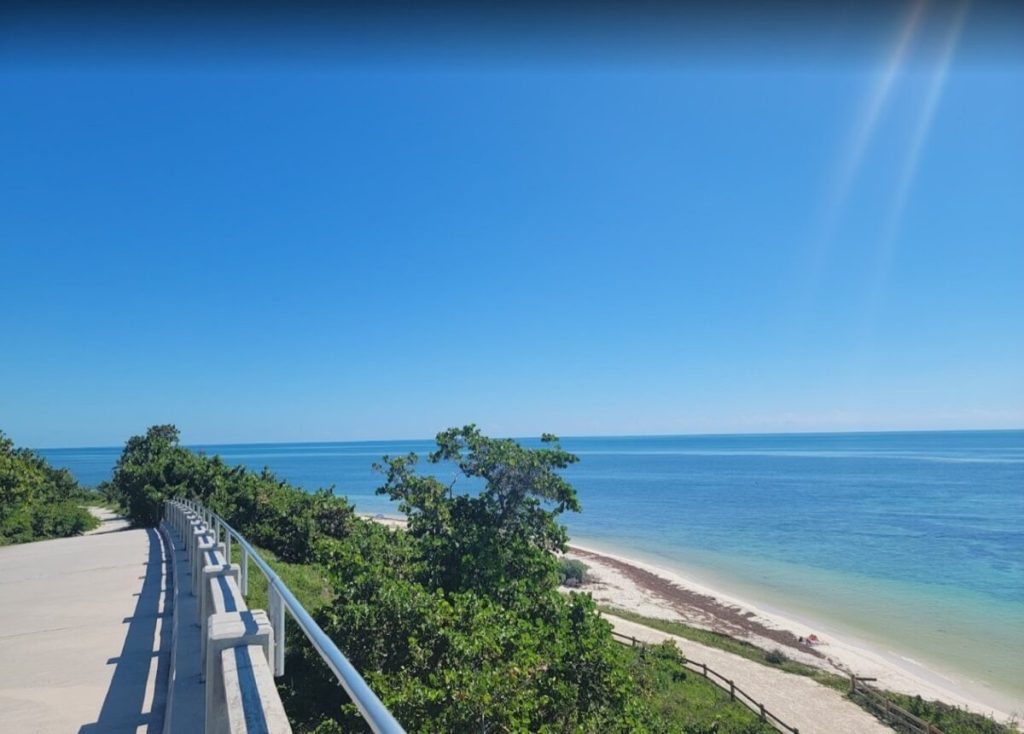 If you go down the keys or want to stay in one specific place, Bahia Honda Park on Big Pine Key is the right beach. You will enjoy white sand, palm trees, and beautiful water here.
This is the best place among florida beaches with clear water for snorkeling. You may snorkel on the shore or boat to Looe Key National Marine Sanctuary. Rental gears are available at the kiosk at the shore.
However, you don't have to snorkel to visit this place. You can visit to enjoy the amazing scenery and have fun like we did. This was amongst the beaches we loved in the Florida Keys.
We were here during low tide and saw different aquatic life like lobster, conch shell, and many others. If you can't snorkel or you have kids, we advise you to visit here during low tide for more fun.
You can buy snacks and lunches and rent kayaks and beach chairs. However, you can carry your camping chairs if you are on a budget.
4) Dry Tortugas National Park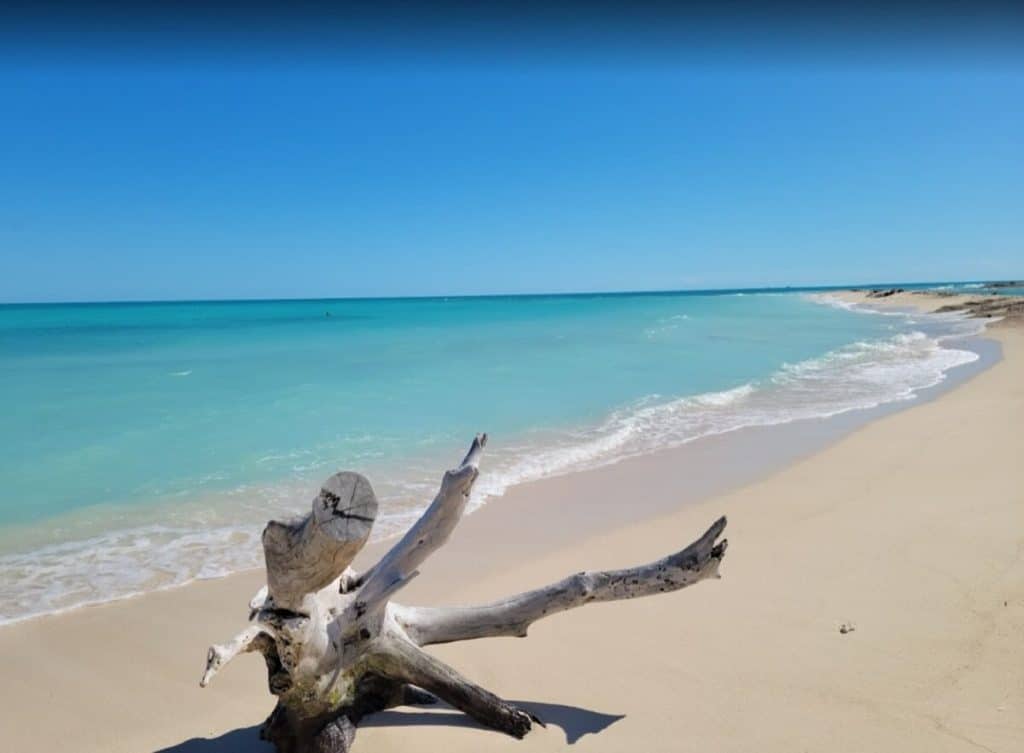 This is another amazing beach in Florida where you will enjoy clear water. It is 70 miles from the west of Key Wet. To reach hear, you can either take a plane or boat. Dry Tortugas national park beach has seven small islands. You can spend the day here or camp if you wish. This is the only beach you will find tropical reefs in the whole United States. Snorkeling is one of the activities you can participate in here.
5) Key West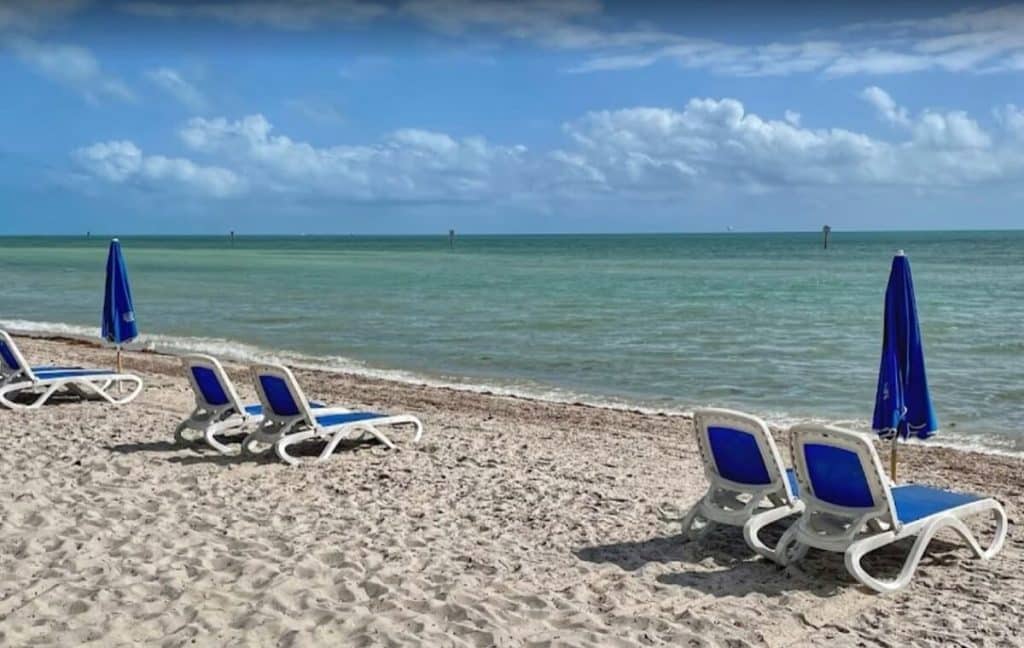 One thing that makes this beach stand out is that it's built on coral that keeps darker sediments away. The coral base of the keys makes it unfavorable for sandy beaches. When in the Keys, Smathers Beach can be the best nearest beach in Key West. The sand in this beach is added from another place to reduce the quantity of coral base. Due to this, the beach becomes more enjoyable hence you can enjoy your day here. The beach also has numerous beautiful amenities.
Keys can be a great site seeing; as you drive through the keys, you go enjoying the water.
Best Beaches in Florida with Clear Water – Gulf Coast
I think the gulf coast has the best beaches in Florida. This beach boasts the clearest blue water and the smartest small coastal town. This is our list of the best beaches in the gulf coast, Florida, with clear blue water.
6) Caladesi Island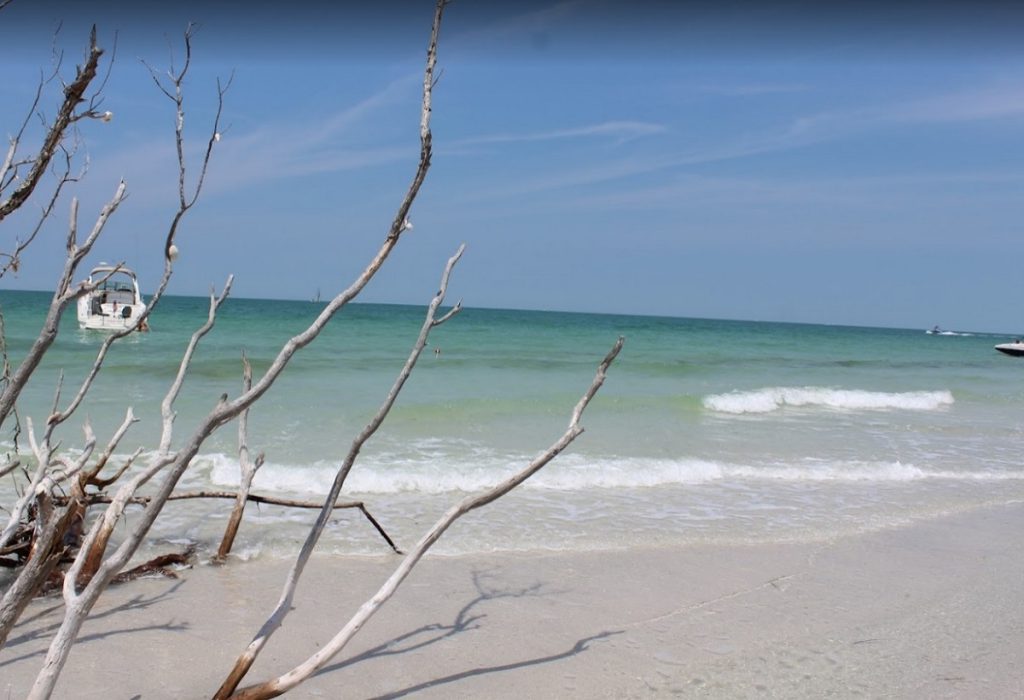 Caladesi Island is off the coast of Tampa and Honeymoon Island, it is one of the best florida clear water beaches.
To travel here, you will need to take a ferry. Get a ferry from Honeymoon Island through to Caladesi Island. There are few people here because of the use of the ferry.
The beaches here are so lovely and good walking paths too. This is the best beach to visit if you don't love crowds. While here, we enjoyed warm, clear water ocean temperatures, playing in the shallow water and gathering shells on the beach.
7) Siesta Key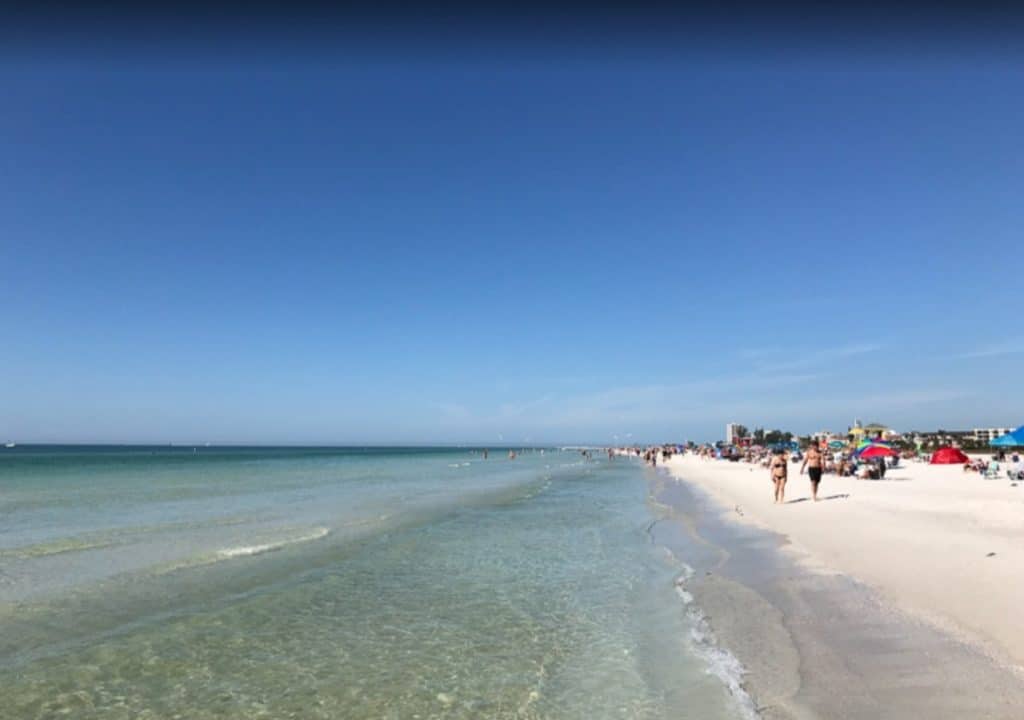 It's located off the coast of Sarasota, and it's 8 miles long. It looks local, with lovely beaches, an exciting social scene, and a fun downtown area. It's popular for its turquoise waters and dazzling quartz sand.
The filtering bay keeps the water clean, maintaining deep shades of blue. The activities you can carry out here include parasailing, morning yoga, kayaking, and jet skiing. You will also enjoy a fun drum circle every Sunday.
8) Sanibel Island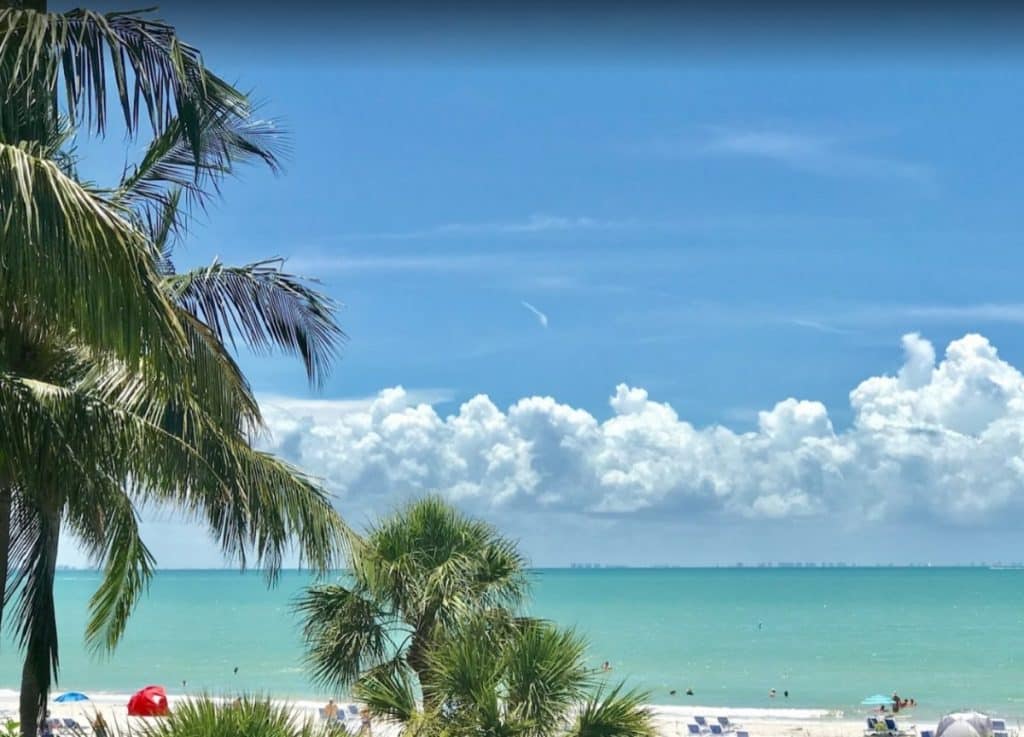 This is another beach with clear blue water off the coast of Fort Myers. If you love shell collecting, this is the place for you. It hosts 245 types of shells hence called the shelling capital of the world.
Some activities you can enjoy here are biking on the 25 miles of bike paths, 15 miles of amazing beaches on the island, and wildlife such as manatees, alligators, and birds.
While here, you can visit a nearby beach, lovers Key State Park for kayaking, or relax at the beach. Our exciting activities here were collecting shells and looking for starfish.
9) Honeymoon Island State Park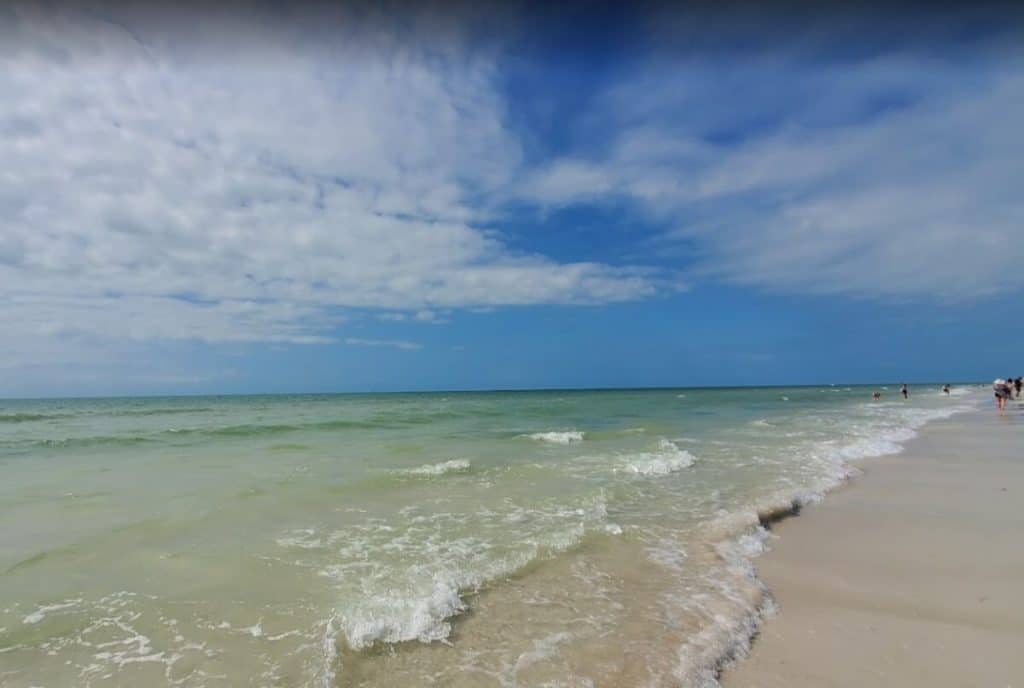 Are you looking for a beach with a Caribbean theme? Then you are at the right place. It's one of the most visited beaches in Florida due to its white sand and turquoise water. You can also watch birds from this beach, like osprey, pelicans, and eagles.
We were here in February with the kids and enjoyed ourselves a lot. The water temperatures were favorable for swimming. The children loved playing on the beaches the whole day.
10) North Captiva Island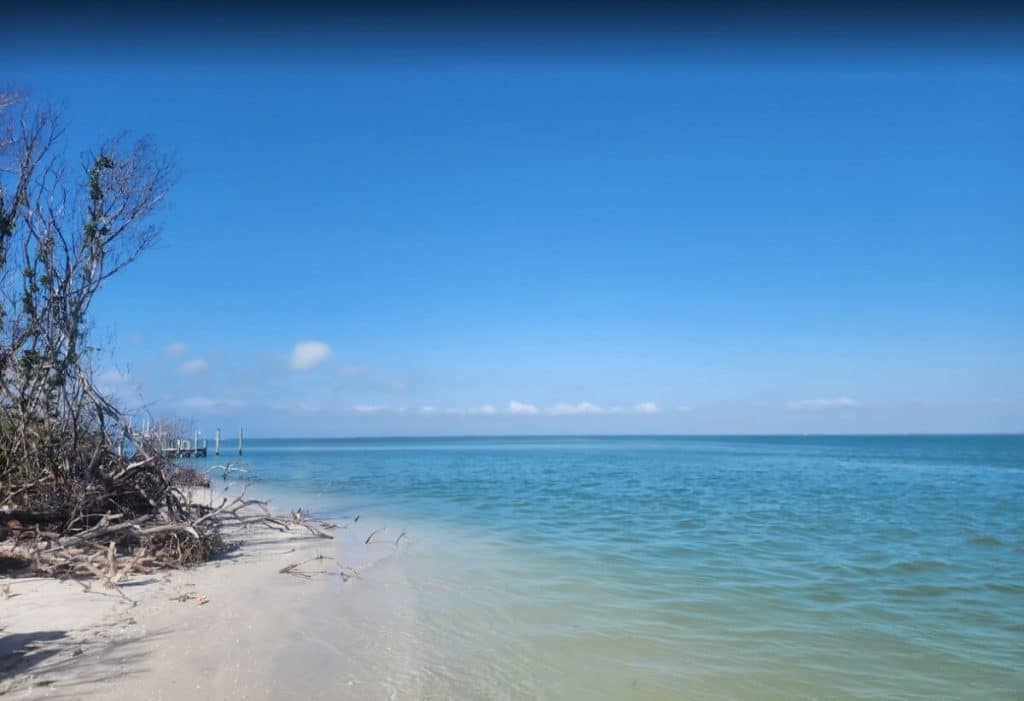 This is a very small island fit for relaxing. It can be divided into the northern part, a residential neighborhood, and the Southern region, a nature preserve. There are fewer people here since the means of transport to this place include a ferry, boat, or plane. This is the best place if you would love a peaceful place to spend your day.
11) Marco Island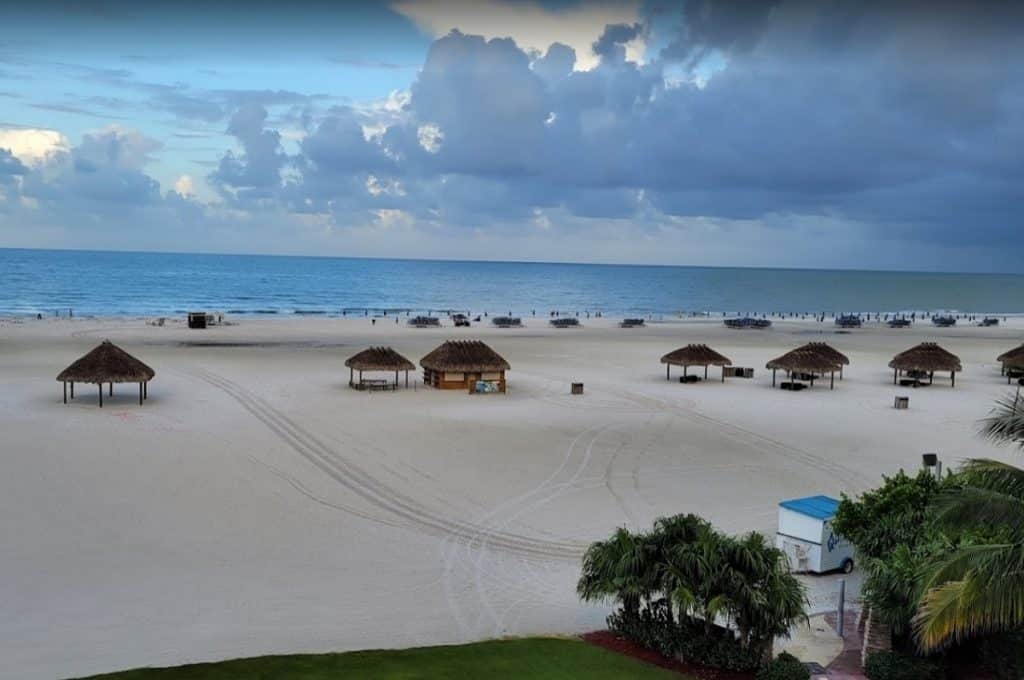 Beaches on this island are popular globally for their soft sand and wideness. Like other beaches here, its water is clear blue, and several good amenities. It's the best choice for a family out. One of the beaches you will find here is Tigertail Beach. I have visited this beach and found it amazing, but it's not the best for those who want a quiet environment.
For a quiet beach on Marco Island, Keewaydin Island is your choice. You can get here by boat. You will be delighted by its seashells and wildlife. You will also get to see different aquatic like loggerhead sea turtles. When here, you can visit the Rookery Bay National Estuarine Research Reserve.
12) Destin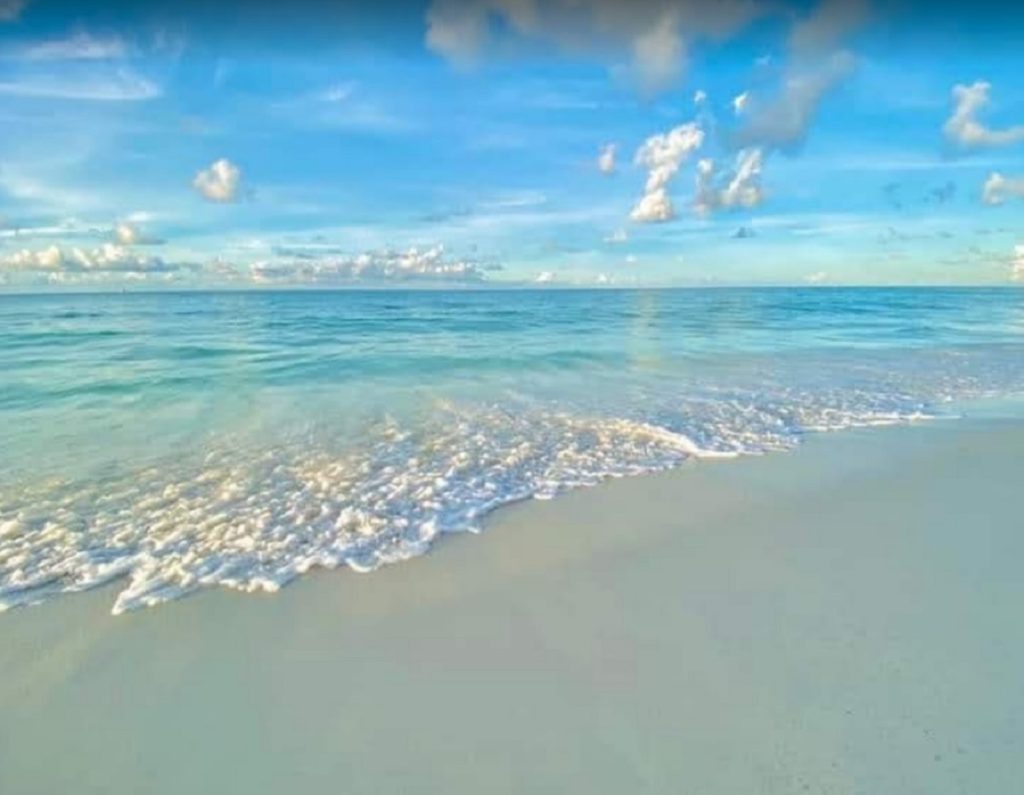 This is ranked as one of Florida's best beaches with blue water. It attains its clear water through the help of Choctawhatchee Bay which helps it to filter dark residue. Destin and Fort Walton Beach are beautiful beaches with 24 sandy beaches. If you want a good beach for swimming, you can visit Henderson Beach State Park, which is also highly ranked.
Due to its amazing amenities, Destin is full of fun activities like fishing, golf courses, a harbor boardwalk, kahuna's water park, and Gulfarium marine adventure park.
13) Fort De Soto State Park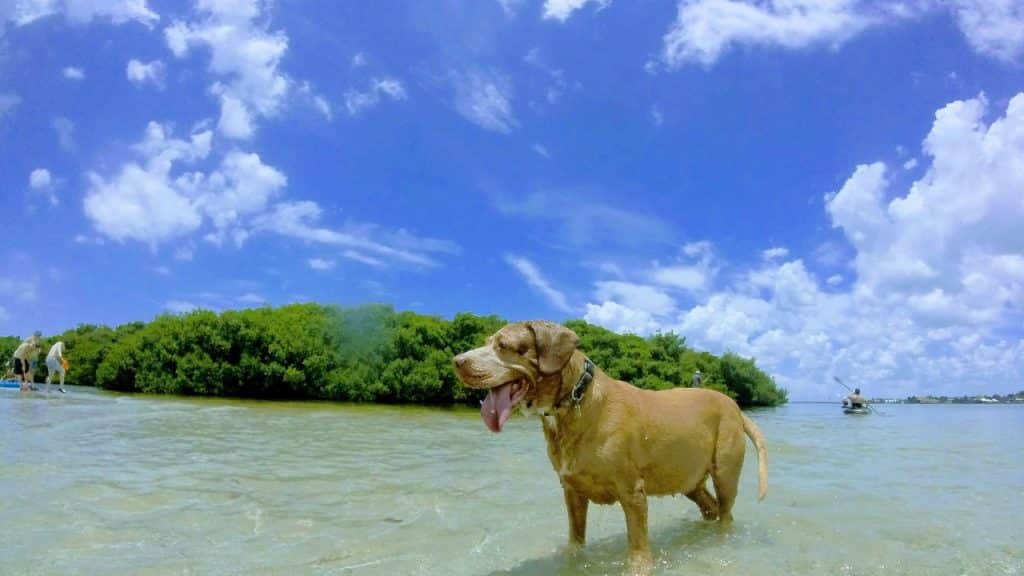 It's located off the shores of St. Petersburg. It's one of the busiest beaches on weekends and peak season, so if you don't like crowded beaches, visit on weekdays and off-season.
We enjoyed playing on the beach, sightseeing, and swimming when we visited here. We were delighted to see dolphins and good shells.
It also offers camping options where you will enjoy nightlife and 236 sites with picnic areas, grills, laundry, etc.
14) Rosemary Beach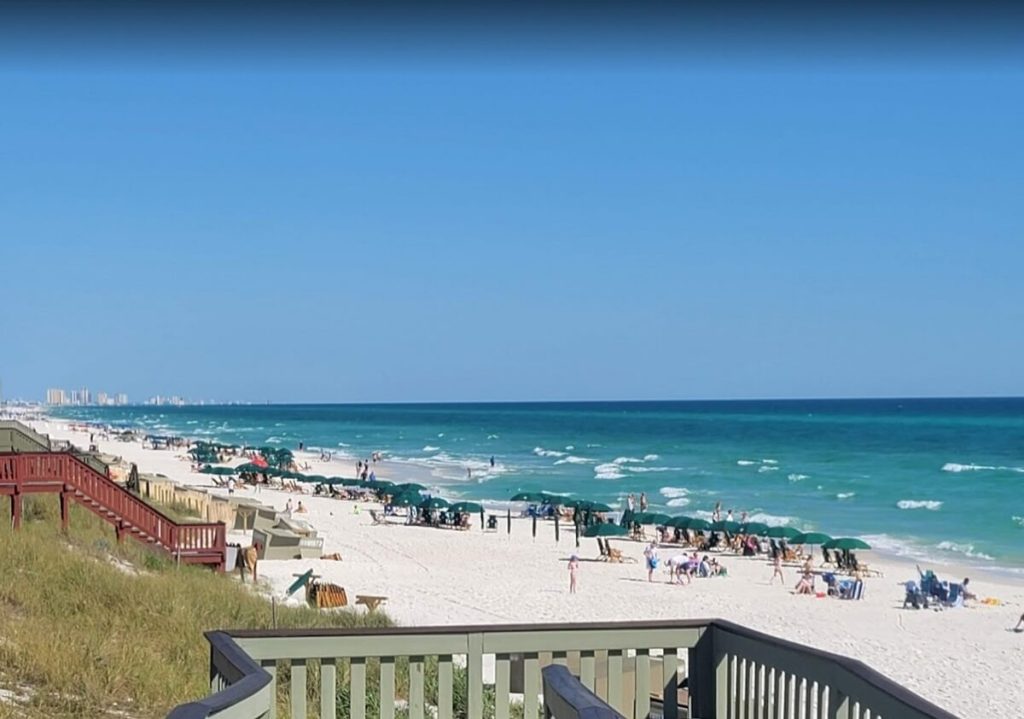 Rosemary Beach has been shining lately as one of the best blue water beaches for family vacations. There are no public beaches here, but if staying within the premises, you will have access to the beach. This makes it a less crowded beach.
15) Anna Maria Island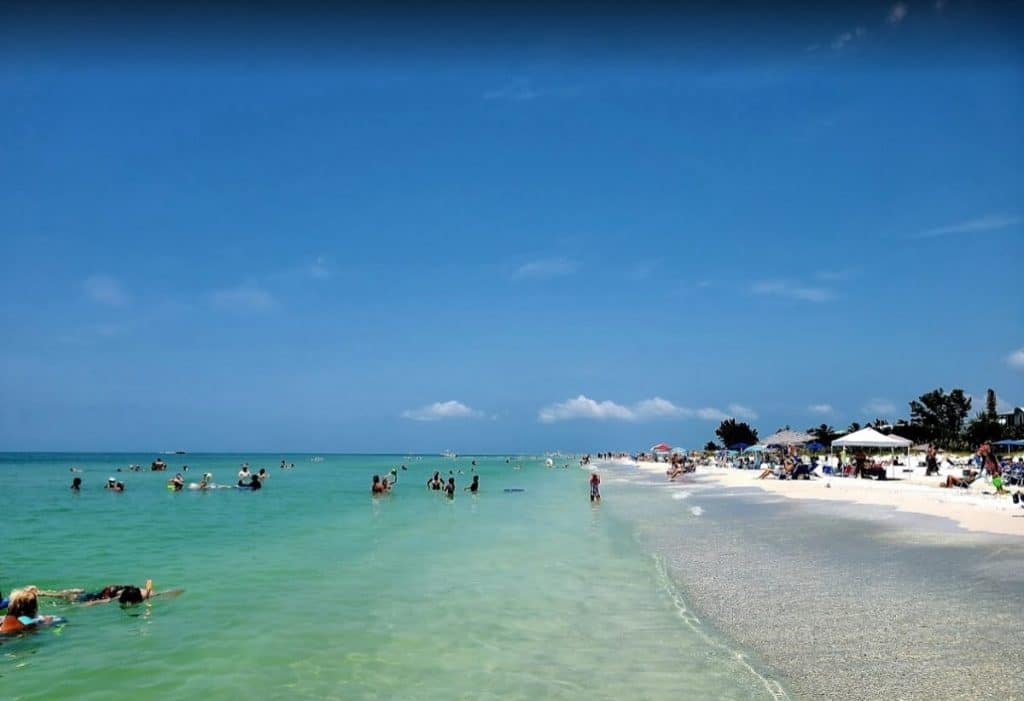 If you want a site similar to Siesta Key but don't want much crowd, visit here. You will love to see emerald green and clear water. Anna Maria Island is located south of Sarasota.
It offers a conducive environment for a family out or a romantic gateway. The sugar-white coastline is attractive and a good destination for a day out.
16) Panama City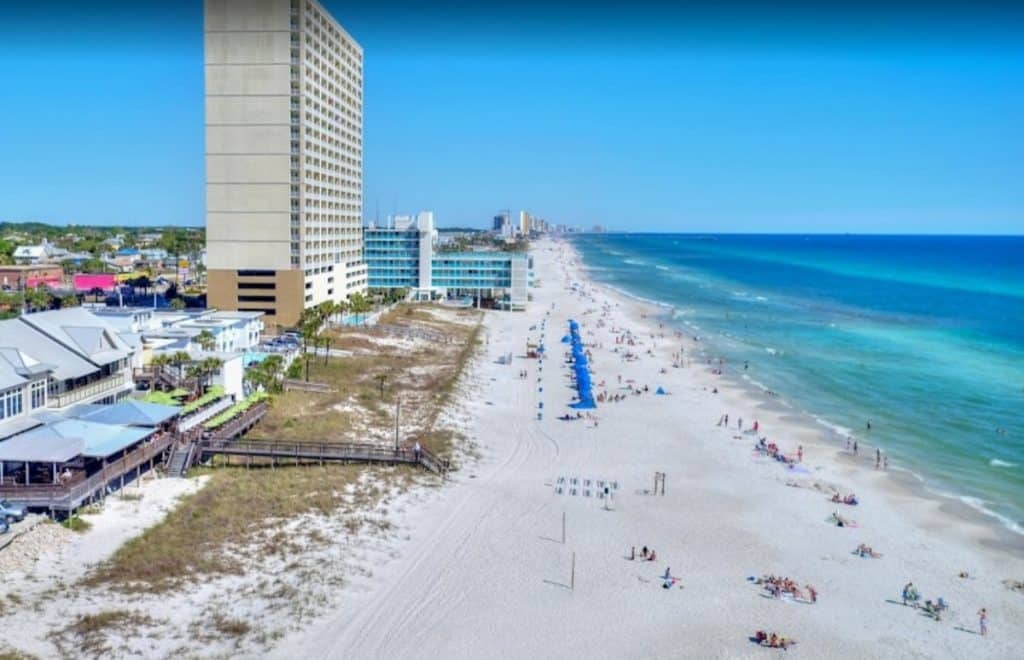 Though it has clear waters, it's less clear than Destin. It hosts two amazing state parks with 27 miles of sandy beaches. It's on the east of Choctawhatchee Bay. It offers a good sight for wildlife and an amazing fishing place.
Best Beaches in Florida with Clear Water – Atlantic Ocean
17) Jupiter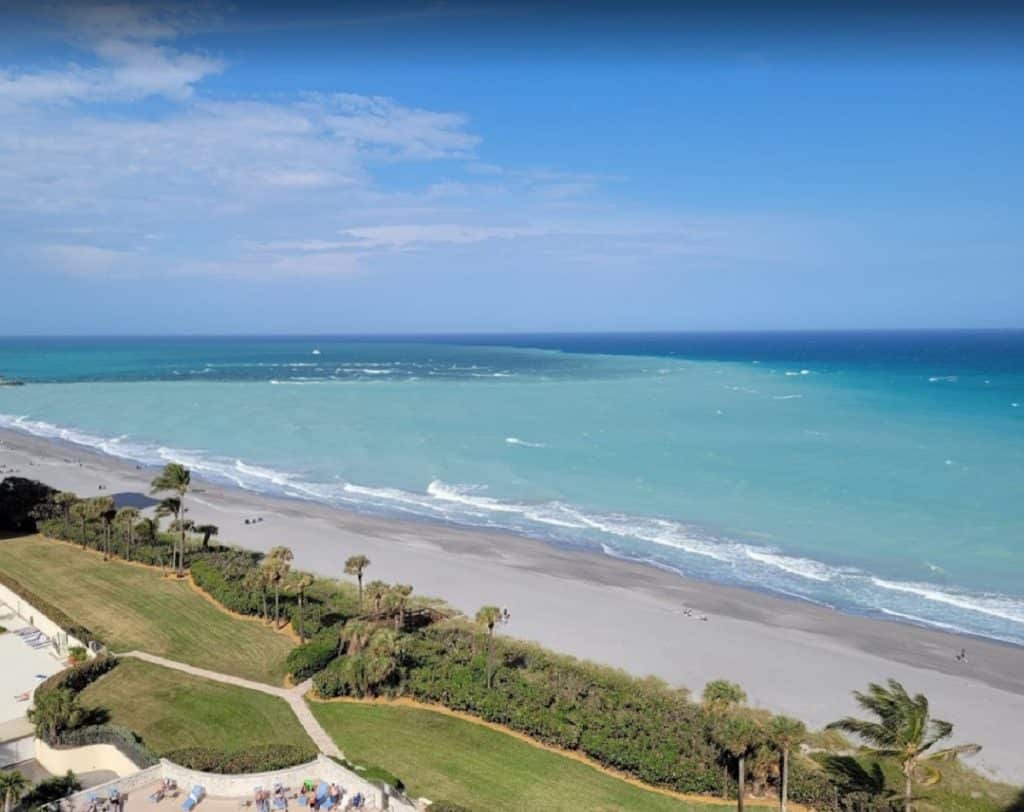 Jupiter is popular for its calm and blue waters. It's the best beach for water sports, such as paddle boarding, snorkeling, and surfing. The water is usually 78 degrees throughout the year.
It's a cool town giving a serene environment to enjoy your vacation. You can enjoy it even outside the beach by participating in fun activities like the Jupiter Inlet Lighthouse and the Loggerhead marine life Center. This can be the best choice for nature enthusiasts.
18) New Smyrna Beach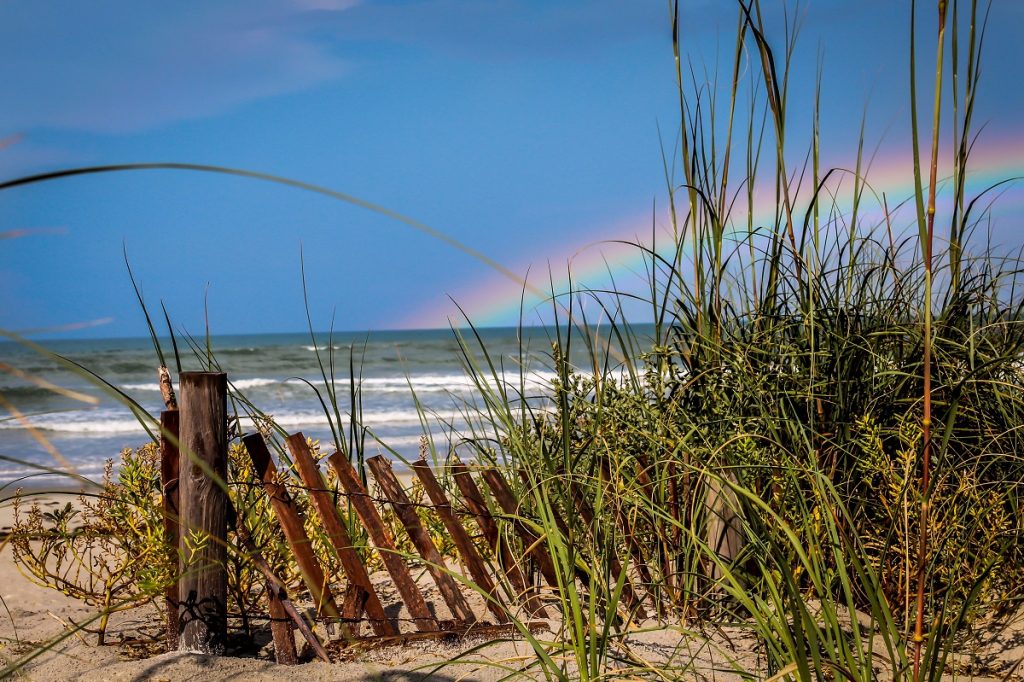 This is the perfect beach for you if you love self-drives. It's easy to access by car as you enjoy 17 miles of coastline and blue waters. It's the best spot for surfers, with remarkable waves in Florida. It also harbors art boutiques and local culture.
19) St Augustine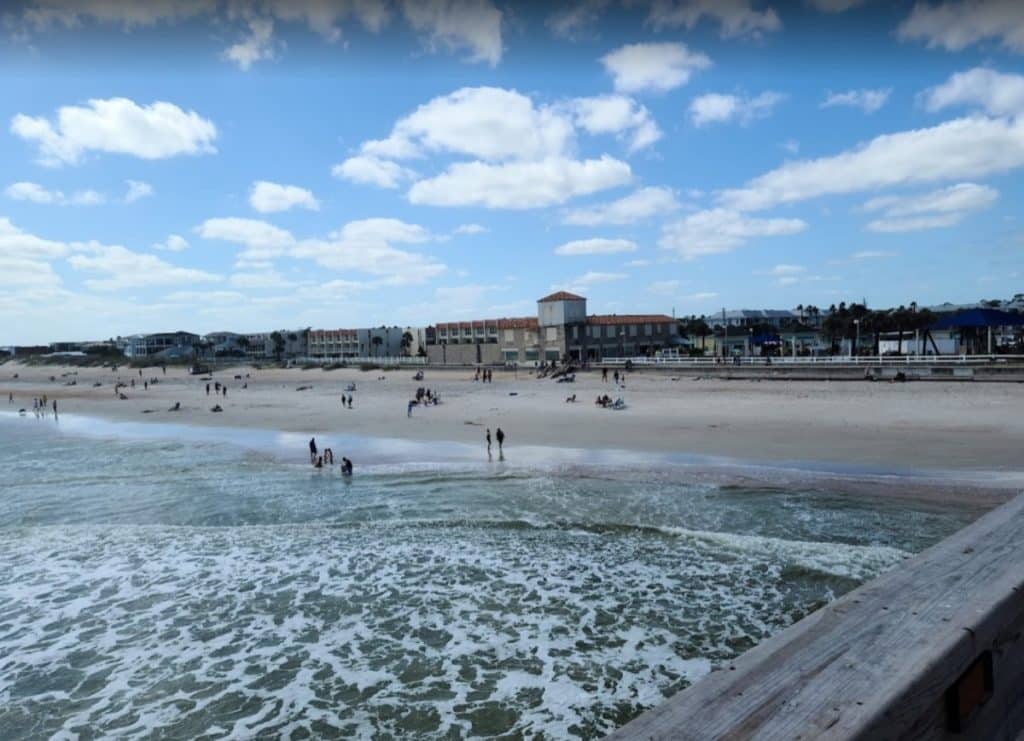 This lovely town in Northern Florida was established in 1565 by Spanish explorers. It's a good destination for families who want to stay outside Orlando. Some attraction sites include St Augustine Aquarium, St Augustine wildlife reserve, the alligator farm zoological park, and beaches. It's also home to a historic fort and a lighthouse, so this can be a perfect destination if you love history. We have visited this place, and we loved everything about it.
Crystal Clear Water Springs in Florida
Florida also boasts some of the best natural springs offering the clearest blue waters with numerous activities. During warmer seasons, you must visit this area to enjoy swimming, snorkeling, and kayaking. Some of these springs are;
20) Rock Springs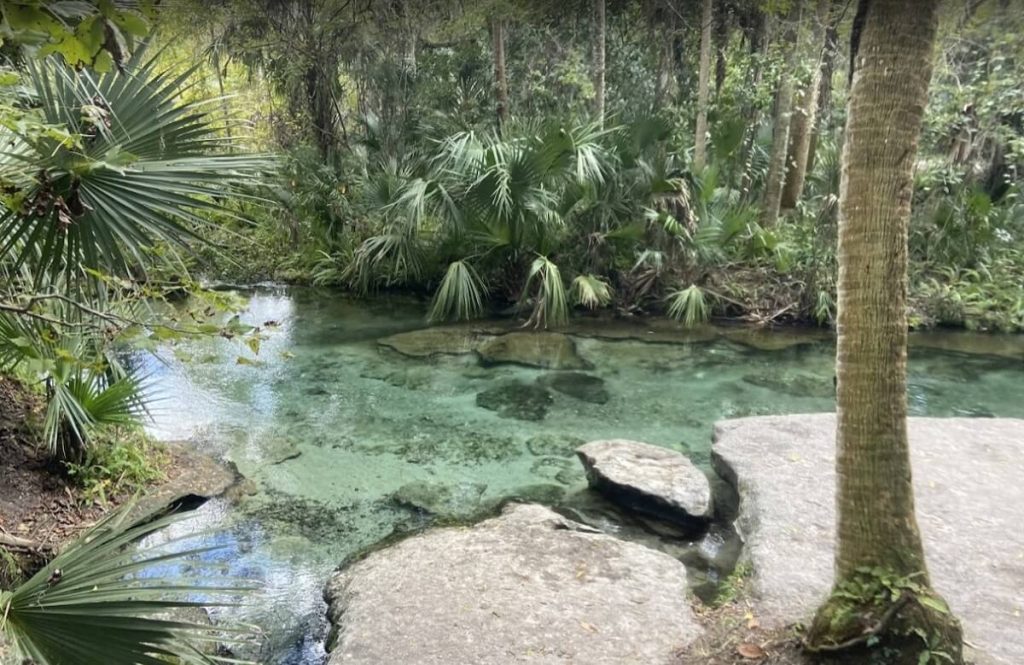 Rock Springs is in Kelly Park, with one of the clearest water coming from the underground spring at 260000 gallons per minute. This is a perfect spot for nature walks, picnicking, and swimming, for it has a nature trail, picnic tables, a swimming area, and a playground.
Rock Spring has an 8-mile padding trail good for kayaking and tubing. This spring connects with Wakiwa Spring along a lovely tropical forest.
21) Crystal River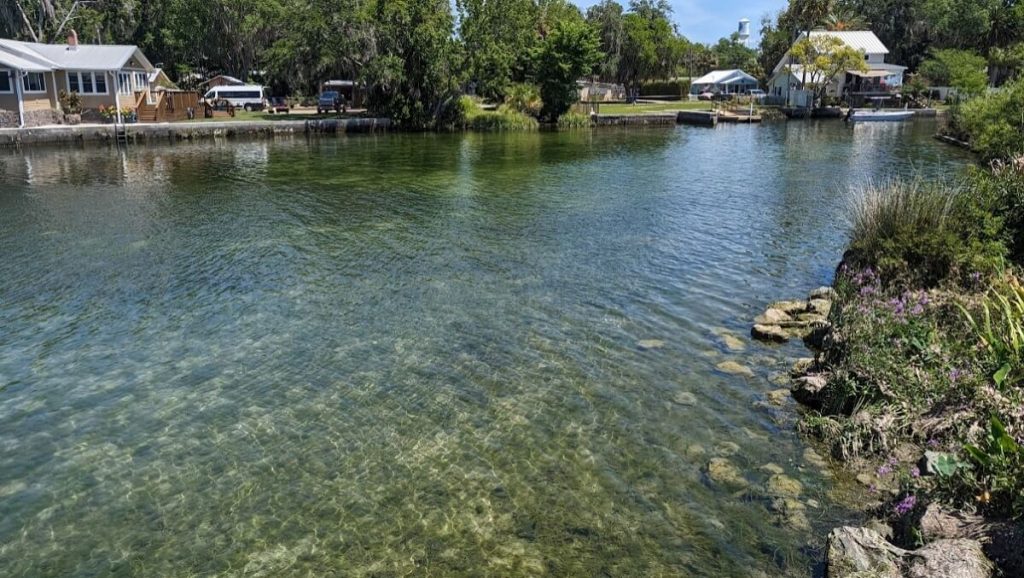 This is the right place to be if you want to see mantes in the winter. It's within Hunter Spring Park, which offers beaches, a kayak launch, and a playground. It gives a great opportunity to swim with mantes during winter. However you can see mantes all year round, but they are common in the winter. Let your family enjoy seeing the mantes in Crystal River.
Are There Blue Waters in Florida?
The whole Emerald Coast has blue waters, but Destin has the best clear blue water because it's close to Choctawhatchee Bay.
Where is the water crystal clear in Florida?
Florida's Gulf Coast is the most popular for crystal clear water in Florida. The beautiful water runs from Emerald Coast through Fort Myers.
Also, the Atlantic Coast has many crystal-clear water beaches, like Jupiter, singer island, Delray Beach and Palm Beach.
Why is the water so clear in Florida?
Because of the microscopic plankton found along the Emerald Coast, the Northwest Florida Panhandle releases chlorophyll, responsible for the green color of the water. Choctawhatchee Bay also keeps the sediment from getting into the water.
Another reason is due to the lighter winds, smooth waters of the ocean, and ocean currents. The Gulf of Mexico also plays a great role in keeping the water clear.
Conclusion
We hope that this guide has helped you choose a destination in Florida. With several beaches in Florida, you should explore as many as possible. For any inquiries concerning the beaches we have discussed, please comment below.