An Introduction to Cyprus
Cyprus is a wonderful mixture of cultures from both the east and the west. Located in the eastern Mediterranean, it is geographically closer to Asia and Africa, yet was a former British colony, retaining the language and cultural influences of western Europe. It has now developed its own individual charm and character.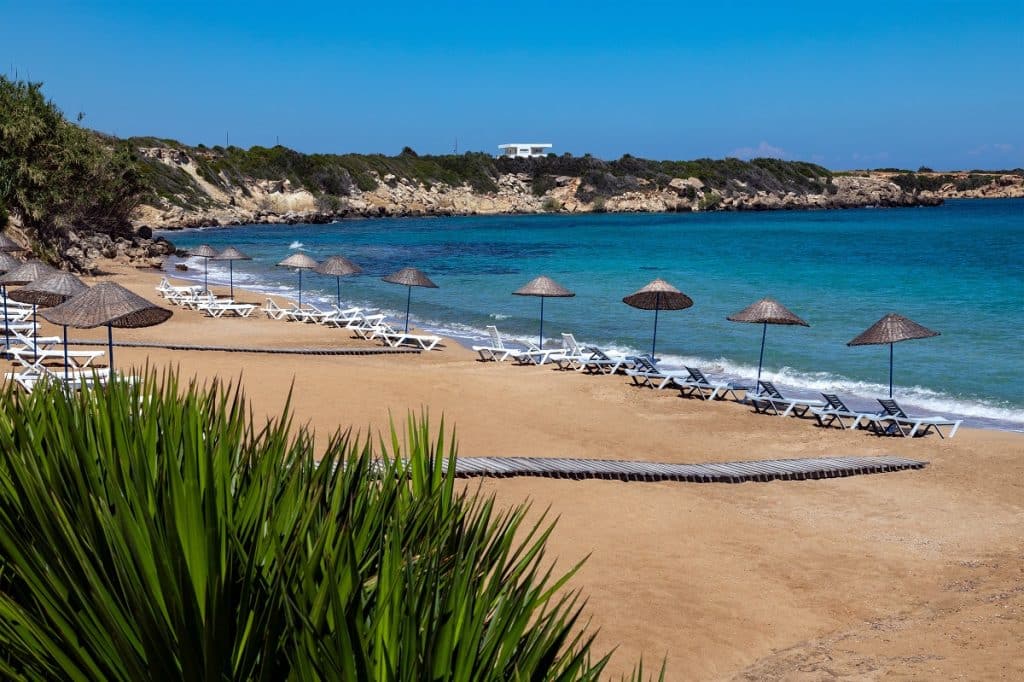 Both North Cyprus and Southern Cyprus are loved by holiday makers for the mild winters and sunny summers. Cyprus welcomes everyone from wild partygoers in Agia Napa to retired pensioners in Larnaka. The Karpas Peninsula has beautiful golden beaches, rich archeological sites and medieval castles which look out over the smaller islands nearby. For those who explore further than the local beach, Cyprus will both surprise and delight. Northern Cyprus is also developing its tourism. Villas in northern Cyprus are often in quieter areas or around the harbour at Kyrenia.
The official languages are Greek and Turkish, but English is also commonly used. The Republic of Cyprus is a member of the European Union and its currency is the euro. The island's dry landscape is dominated by several mountains including the Troodo Mountains to the south and west. It is separated from North Cyprus by a UN controlled buffer zone.
Currency in North & Southern Cyprus
While the Euro is the currency in the Republic of Cyprus, the north uses Turkish lira. However, most businesses on both sides will accept the euro, pounds sterling and US dollars.
Climate in Cyprus
Cyprus enjoys a wonderful Mediterranean climate with long dry summers, mild winters and short spring and autumn seasons.
Summer temperatures can average 37C (98F) dropping to 15C (59F) in January during the day. On the mountains it is cooler and may even snow before Christmas! Cyprus has clear skies and no rainfall during the long summer days but there may be the odd light shower in December. It is popular with retirees during the winter and offers excellent family villa holidays in the summer.
Most Popular Areas for Villas in Cyprus
Cyprus has four main cities around which most of its holiday villas are based.
Nicosia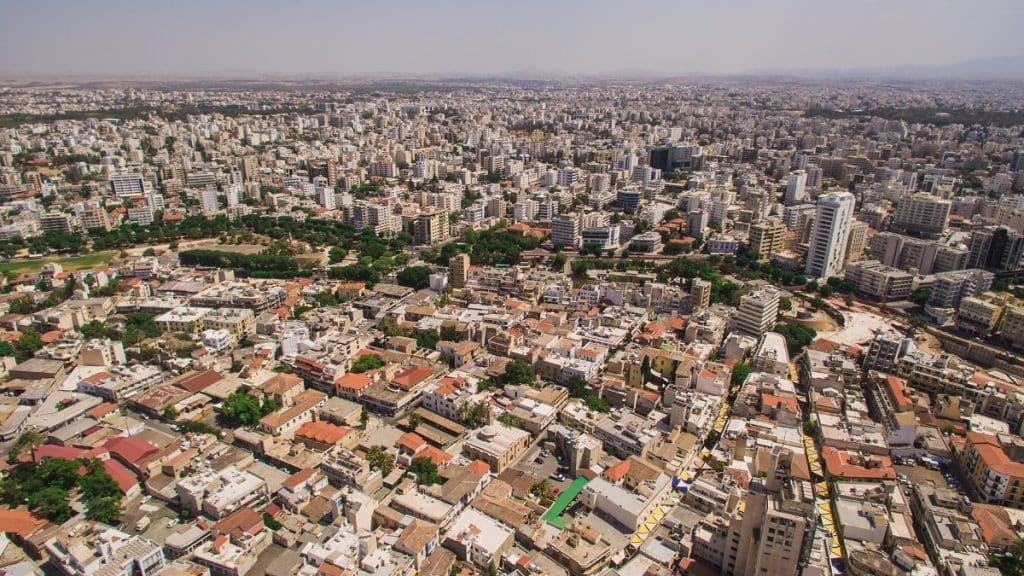 Nicosia (or Lefkosia) is the capital and largest city is in the centre of the island. It is a busy trade centre and good for shopping but being inland it is not an area for tourist villas.
Paphos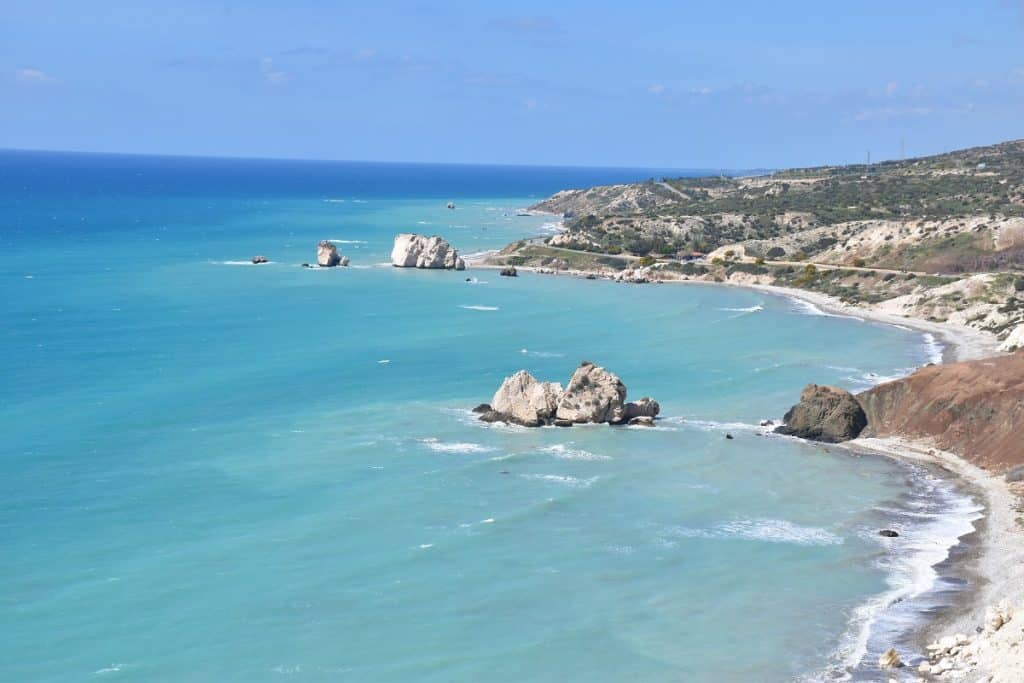 Paphos is on the southwest coast and is steeped in Greek mythology. This ancient city is famous for its Roman Governor's Palace where fine mosaics are still preserved. Paphos is an archeological treasure trove. There are many UNESCO heritage sites here and it is popular with retirees and those looking for a quiet villa holiday. The town has narrow streets, historic buildings, markets and good shopping centres.
Larnaka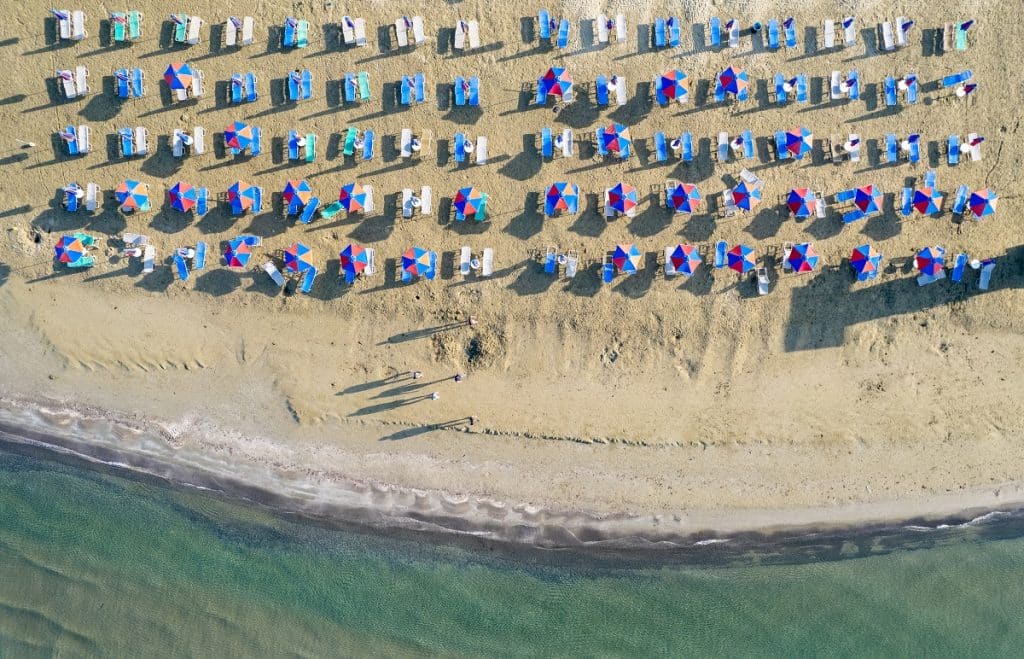 Larnaka is a popular resort with a pretty marina and promenade. It is on the south coast of Cyprus and has plenty of holiday villas to suit both couples and families. The main airport is just outside this large city.
Limassol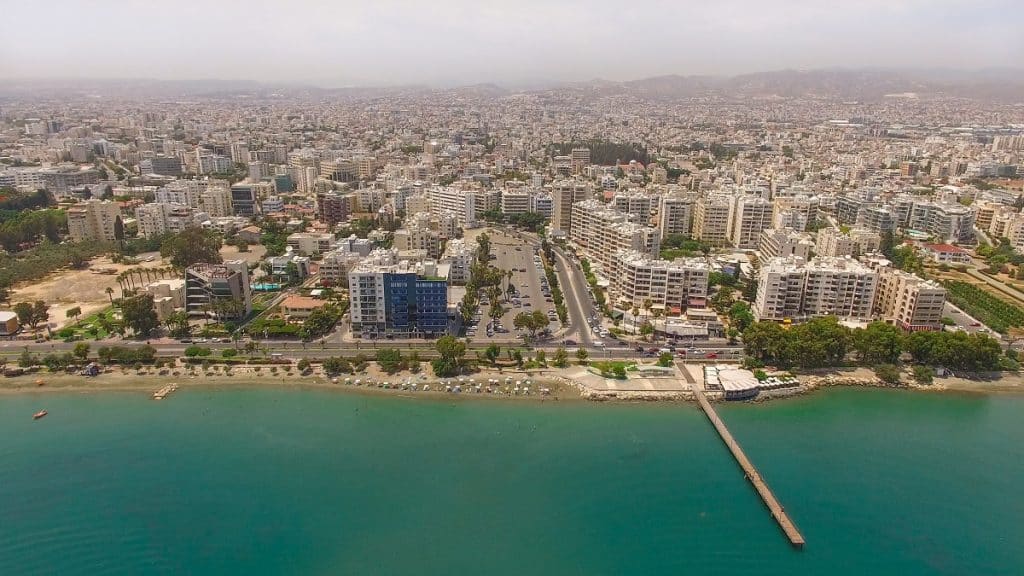 Limassol is a bustling holiday resort as well as being the centre of the wine industry. There are many luxury villas available for rent here. Limassol is also on the south coast, where most of the holiday villas in Cyprus are located. The port is the biggest in the Mediterranean transit trade. It attracts a wide range of visitors and the tourist strip runs along the coast as far as Amathus.
Transport in Cyprus
The main international airports are at Larnaca and Paphos and they are served by many European airlines. Once in Cyprus it is easy to get around the island by local bus or taxi. Hiring a car or a motor scooter makes it a pleasure to explore the small beaches and archeological sites which are off-the-beaten track.
Although the border between the north and south of the island has a well-manned border, travel between the two areas is not a problem.
You will however need to show your passport and visa if you need one for South Cyprus. Since the Republic of Cyprus joined the EU, locals have found it much easier to cross, and frequently do so for work and shopping.
Festivals and Annual Events
February is Carnival and one of the most colourful fancy dress festivals is held in Limassol. It lasts for 10 days with traditional masquerading and special sweet pastries are eaten.
May is the Anthestiria flower festival. Flower parades and exhibitions of flower arrangements and plants make a stunning show of colour.
Kataklysmos is the Festival of the Flood. It takes place in Limassol in June and involves a lot of water throwing events along with cultural songs and dance. The Shakespeare festival also takes place in June at the open air theatre of Curium. It attracts visitors from all over Cyprus and abroad.
The Great Wine Festival takes place every September. Free wine tasting, folk dancing and choirs help celebrate this evening event.
Things to do in Cyprus
Wine Tours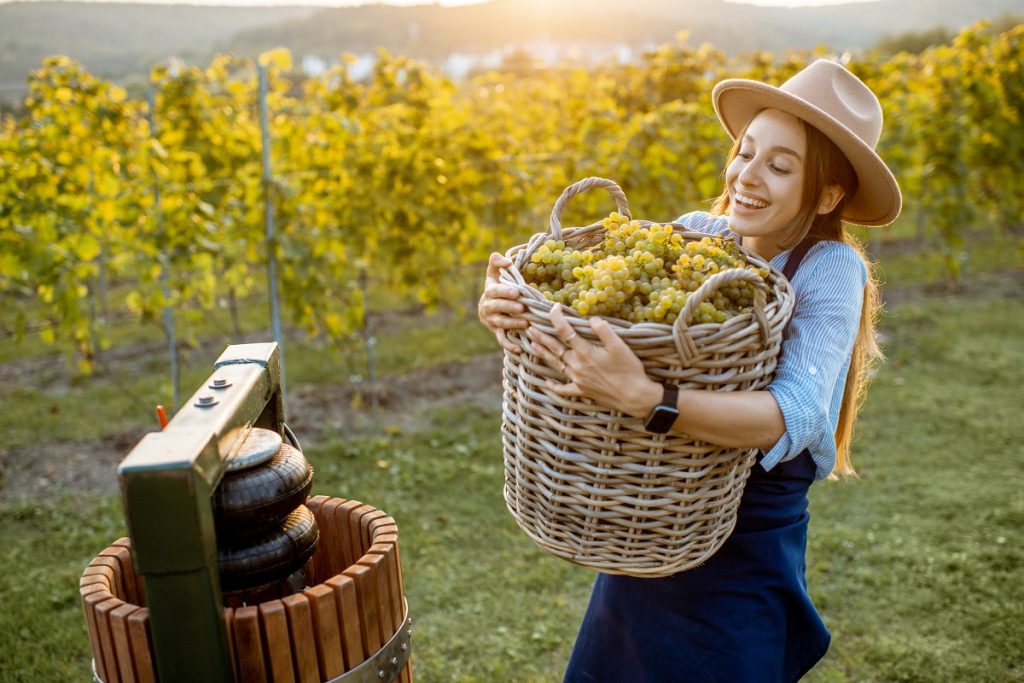 Wine and culinary tours are offered in the mountainous Pitsilia region of Cyprus. Enjoy a day trip and learn about how wine is pressed and fermented, then taste the local produce.
Historic Sites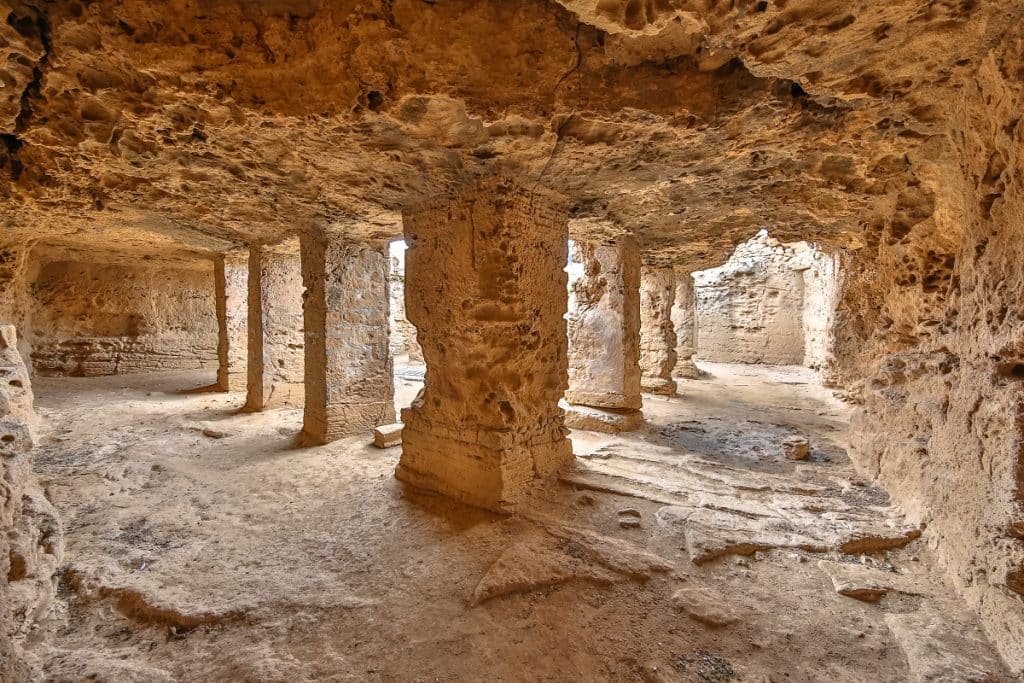 Wherever you choose to stay in Cyprus there will be some historic sights close to your holiday villa. Visit the Tomb of the Kings at Paphos, a UNESCO world heritage site; see the medieval walls at Lefkosia or the excavated Maa-Palaeokastro Settlement on the remote west coast.
Sunbathe
Most people come to Cyprus for the sunshine and a villa with pool is the perfect place to get a golden tan.
Beaches
There are plenty of places to lounge in the sun with many secluded sandy beaches and rocky coves around the coastline. The beaches on the east coast are considered the best in south Cyprus and include Konnos Bay which is lovely, and Cape Grecco. The beaches of North Cyprus are sandy and less crowded.
Water Parks
The Paphos Aphrodite Water Park is one of the main attractions on Cyprus and Fasouri Watermania in Limassol has the largest selection of slides.
Snorkeling and Diving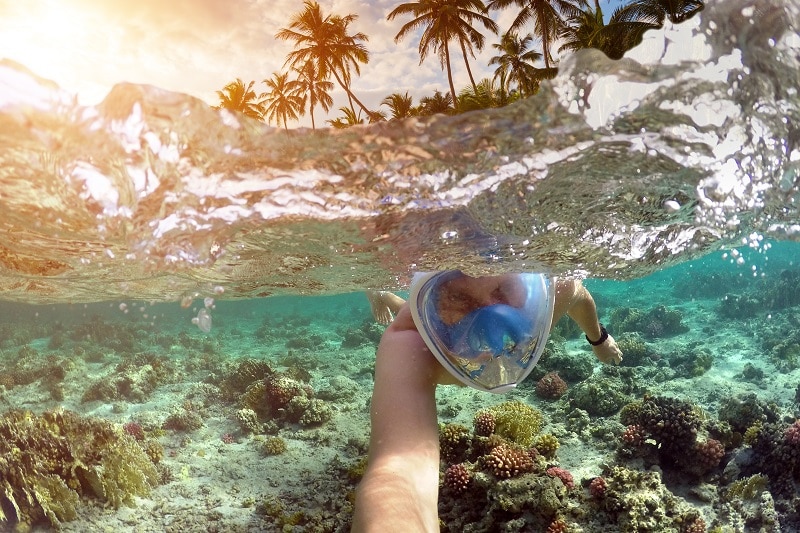 The clear Mediterranean waters make Cyprus the perfect place for snorkeling and diving.
Watersports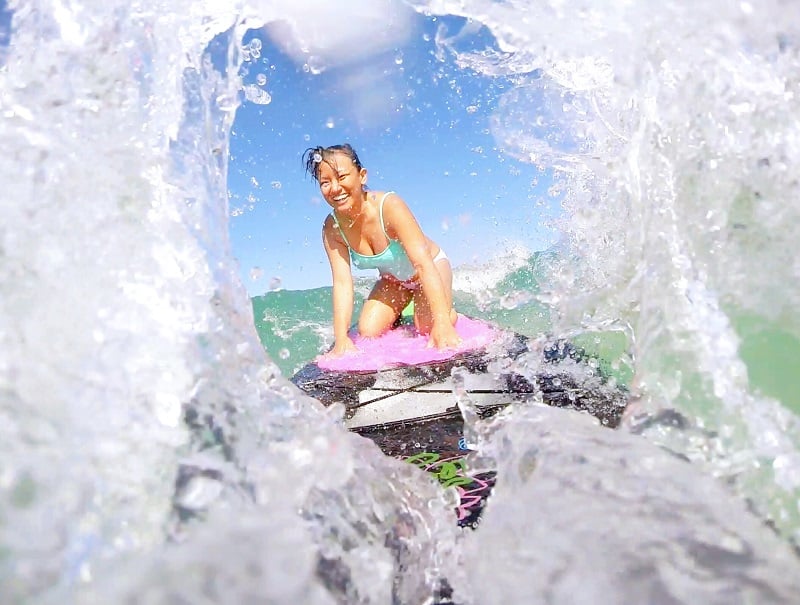 Steady winds make windsurfing and sailing possible all year round.
Fishing and Boat trips
There are many local harbours offering boat trips around the beautiful islands. Deep water fishing is also a popular sport here.
Walking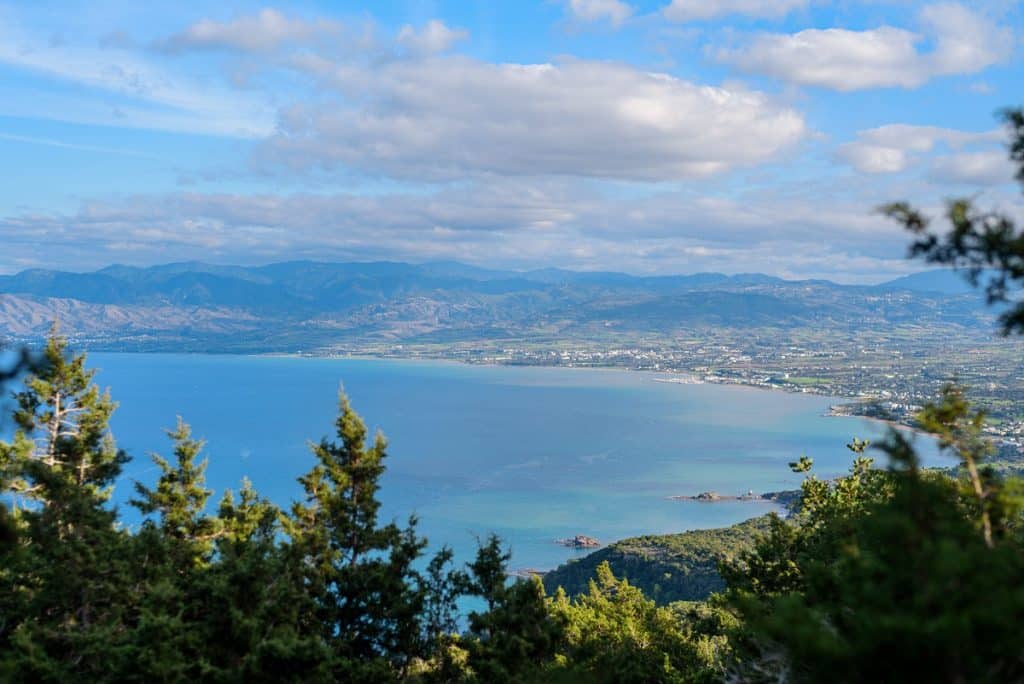 The island has some excellent walking trails which pass through remote villages with tiny churches, meadows of spring flowers and beautiful coastal scenery.
Useful Tips when Visiting Cyprus
Banks are open from 8.30-12.30 Monday to Fridays, and only reopen 3.15-4.15 on Mondays.
Tax is 13% on restaurant bills and 5% on hotel bills.
The electricity supply is 240v.
Tuesday is considered an unlucky day in Cyprus because that was the day that Byzantine Empire was taken by the Ottomans.
Many Cypriots are superstitious and wear a piece of blue glass on a necklace which looks like an eye. This is to ward off evil spirits.
Tipping in restaurants is usually 10-15% of the bill. Taxi fares are usually rounded up to the next euro.
Food and Drink in Cyprus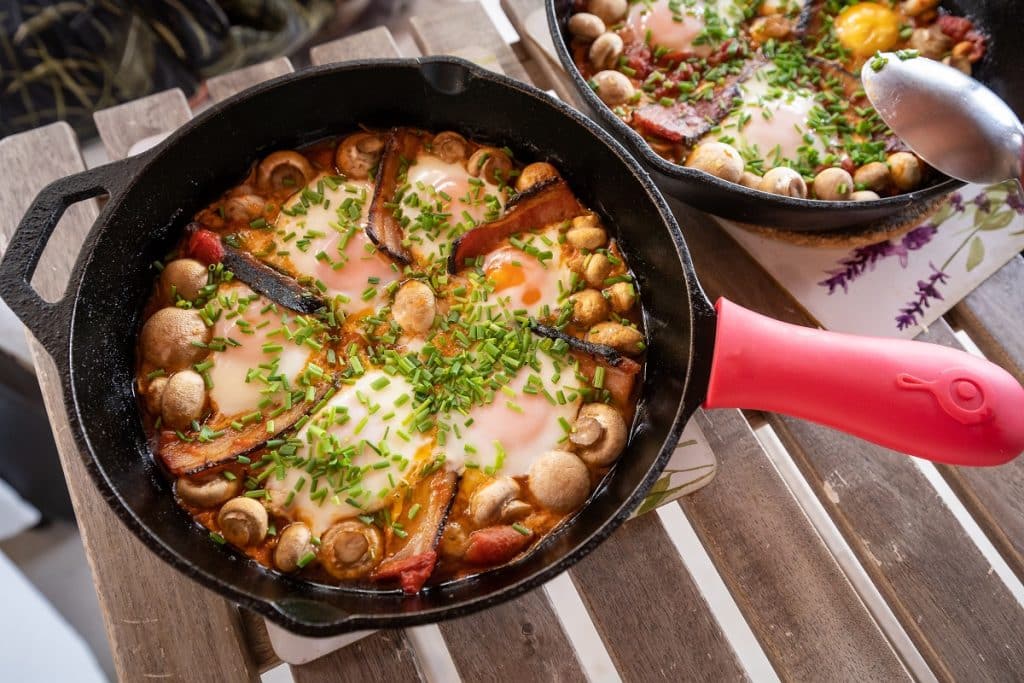 Food in Cyprus is typically Mediterranean using olive oil, herbs and plenty of grains and pulses. Halloumi cheese originated in Cyprus and is often served as an appetizer. Seafood and fish dishes are the main base of Cypriot cuisine including squid, octopus, red mullet and sea bass. Meats are marinated in coriander and wine and may be dried and smoked or cooked over charcoal. Fresh vegetables and many fresh fruits make the diet a healthy and tasty one. Mezze is a series of small plates with tasters of different foods and dips which make up a whole delicious meal.
Typical Costs in Cyprus
Generally food and drink is much cheaper than in the UK. Pizza Express is around 25% cheaper than in the UK and local foods offer even better value. Local beer is around €2.00 per pint and wine is just €3.30 a bottle. Brandy can be as low as €6. In the supermarket milk is €1.21 a pint and local cigarettes are around €2.50 per packet. Clothing is very reasonable as it is manufactured on Cyprus. Start Planning Your Dream Villa Holiday in Cyprus.