Zakynthos is a remote island in Greece which is located at the base of the hill of Bochali. The city used to have an old look to it until the earthquake of 1953 destroyed most of the town and everything had to be reconstructed. This city now looks as modern as they come; a city worth exploring and taking a deeper look into.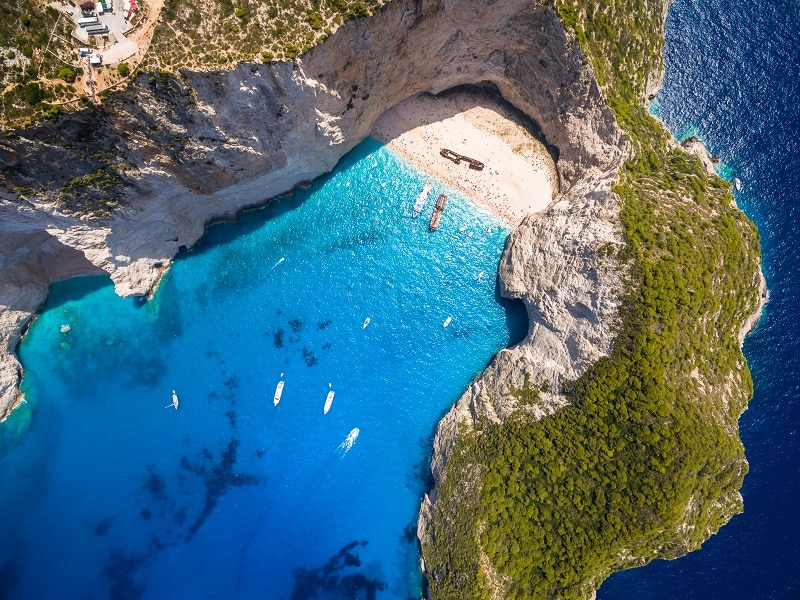 There are various things to check out in Zakynthos. The Church of San Dionisio is an avid tourist spot since it holds the relics of the saint. The roads and streets of Zakynthos have plenty of different things to do and are teeming with people throughout the day. From beaches to tennis courts to yacht clubs, there is something for everyone and the beautiful backdrop only adds to your holiday experience.
Along with the various activities you can participate in, there is also a healthy food culture in Zakynthos which is evident to anyone who has taken a stroll through one of the busier streets of the city. Snack bars, roof gardens, and traditional taverns are local haunts that people interested in the local cuisine will enjoy. For those interested in the nightlife of Zakynthos, there are plenty of bars and pubs in Saint Mark and Solomos squares. Argassi also offers disco pubs to which access is only allowed through payment.
Today we'll be looking at the best resorts to stay in the Zante town of Zakynthos. These will include the amenities of all the resorts and will be sorted by the type of tourists that the place is best for, that is, for couples, for families, etc.