Looking for a thrilling adventure in Mexico? Look no further than Xcaret and Xel-Ha, two of the most popular eco-parks in the country. These stunning natural wonders offer a wide range of activities and attractions that will leave you breathless. But with so much to choose from, how do you decide which one is right for you?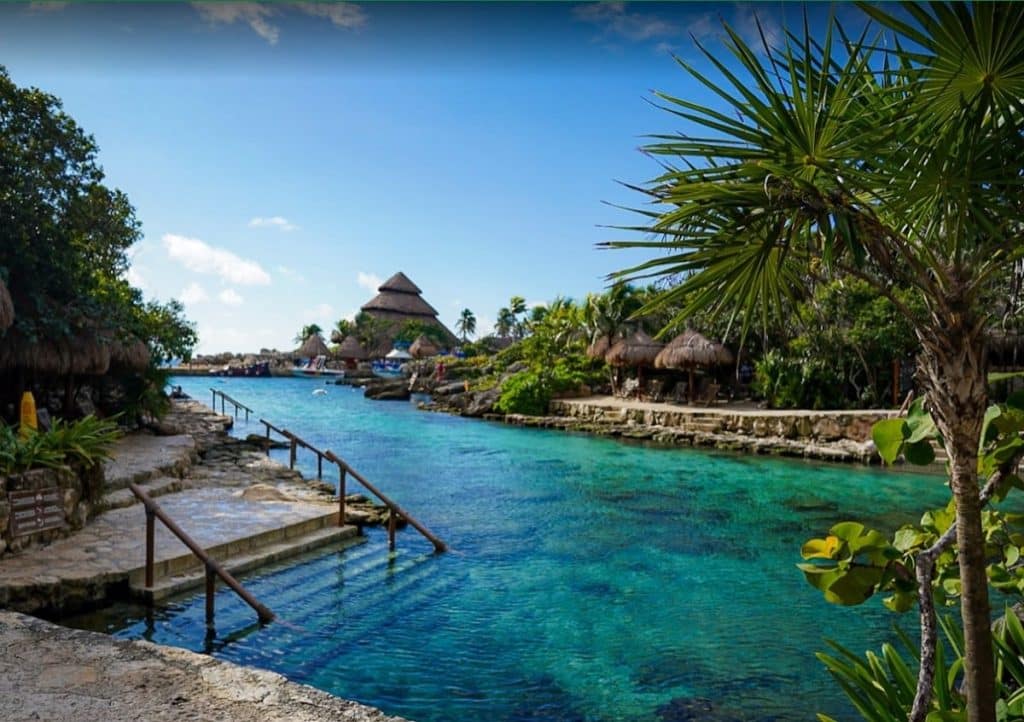 We will compare xel ha and xcaret in this article, providing you with all the details you need to make a wise choice. Whether you're a nature lover, an adrenaline junkie, or simply looking for a day of relaxation, we'll break down the highlights of each park, from the awe-inspiring underwater world of Xel-Ha to the fascinating Mayan culture of Xcaret. So, get ready to dive into the crystal-clear waters, explore ancient ruins and experience the best of Mexico's eco-parks. Let's find out which one suits your adventure-seeking spirit!
Overview of Xel-Ha and Xcaret in Mexico
Xcaret and Xel-Ha are both located on the beautiful coastline of the Riviera Maya, just a short drive from the popular tourist destinations of Cancun and Playa del Carmen. These eco-parks are known for their commitment to preserving the natural environment and showcasing the rich cultural heritage of Mexico. While they share some similarities, each park offers a unique experience.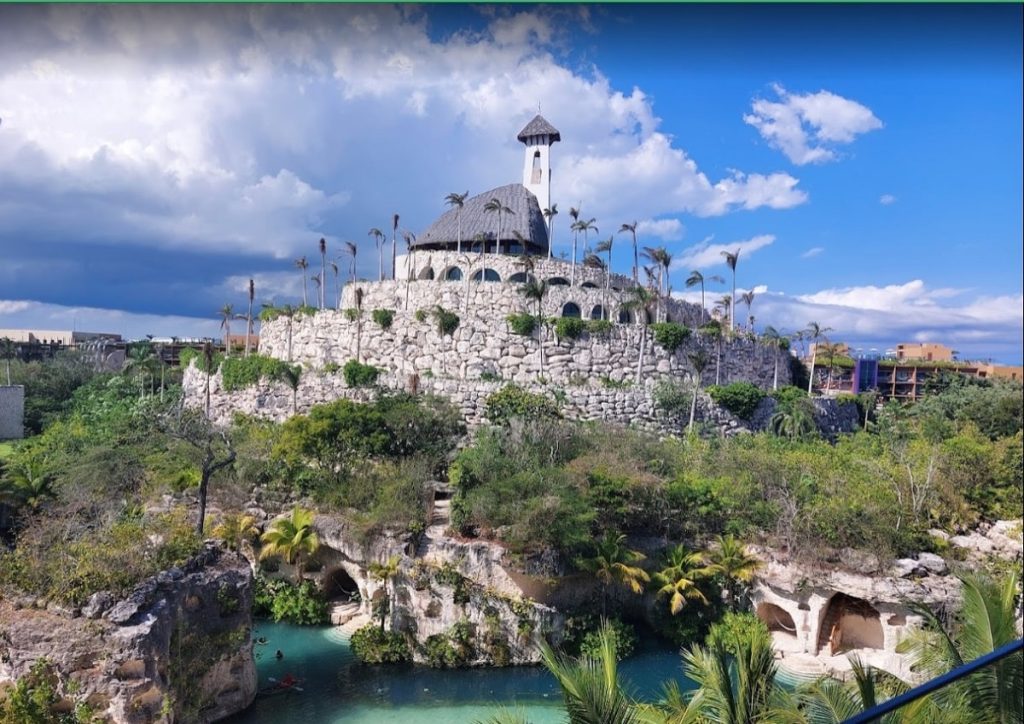 At Xcaret, you'll find a perfect blend of nature and history. This eco archaeological park is nestled in the jungle and features a stunning underground river system, lush gardens and a replica of a traditional Mayan village. Xel-Ha, on the other hand, is a natural aquatic park that boasts a breathtaking natural inlet, where freshwater meets the Caribbean Sea. This paradise is home to an abundance of marine life, making it a haven for snorkelers and divers.
Top Activities at Xcaret Adventure Park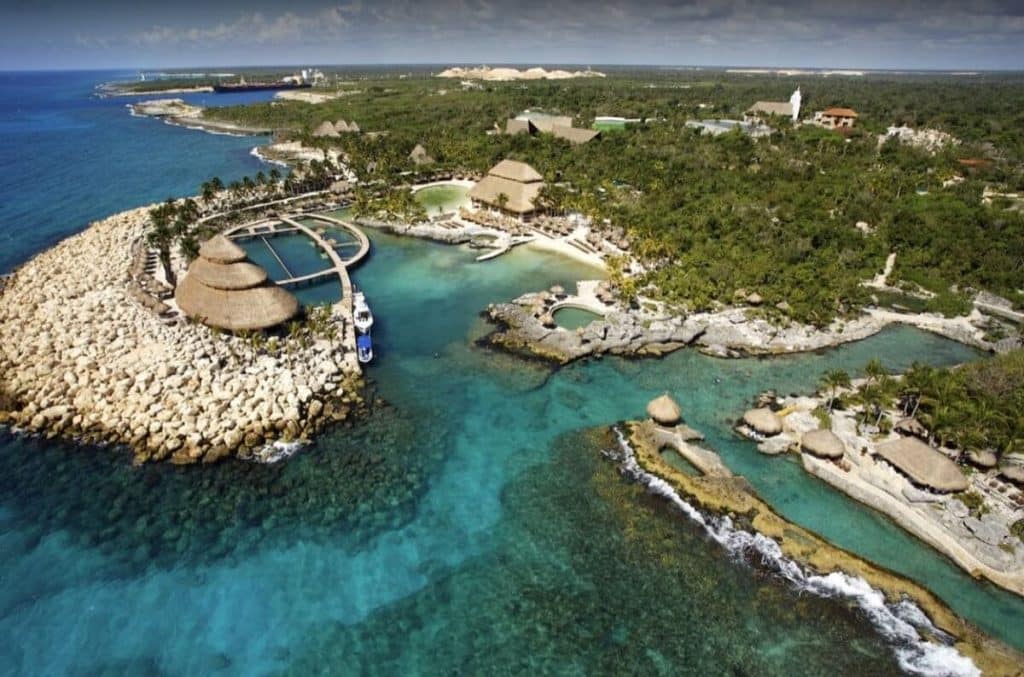 Xcaret Adventure Park is a playground for thrill-seekers, offering a myriad of attractions that will get your heart racing and adrenaline pumping. Whether you're a fan of water activities, aerial adventures, off-road tours, or wildlife encounters, Xcaret has something for everyone. Let's dive into the top attractions that make Xcaret a must-visit destination for thrill-seekers.
Snorkeling and Underwater Exploration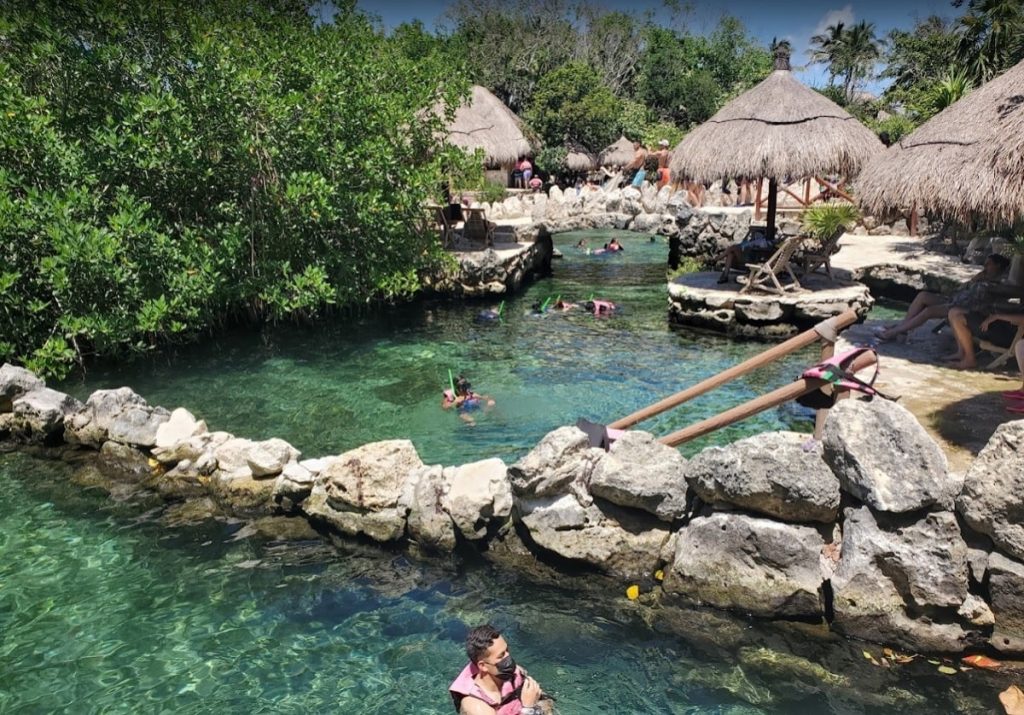 One of the most exhilarating experiences at Xcaret Adventure Park is snorkeling in the crystal-clear waters of the underground rivers. Put on your snorkeling gear and dive into a world of wonder, as you explore the intricate network of caves and underground rivers. Marvel at the stunning rock formations and vibrant marine life that call these waters home. As you swim through the underground rivers, you'll be transported to a magical realm, where every twist and turn reveals a new hidden treasure. Whether you're an experienced snorkeler or a beginner, this unique adventure will leave you in awe of the beauty of the underwater world.
Zip-lining and Aerial Adventures
If you're looking for an adrenaline rush, look no further than the thrilling zip-lining and aerial adventures at Xcaret. Strap yourself in and get ready to soar above the treetops, feeling the wind rush through your hair as you take in breathtaking views of the lush jungle below. Xcaret offers a variety of zip-line circuits, each with its own unique twists and turns. From high-speed lines that will have your heart racing to slower lines that allow you to soak in the surrounding beauty, there's a zip-line adventure for everyone. For the ultimate thrill, try the "Flight of the Condor," a free-fall experience that will make your heart leap into your throat. If you're feeling particularly daring, you can even zip-line at night, adding an extra layer of excitement to your adventure.
ATV and Off-Road Tours
For those who prefer to keep their feet on the ground, Xcaret Adventure Park offers thrilling ATV and off-road tours. Hop on an ATV and navigate through rugged terrain, as you explore the natural wonders of the Riviera Maya. Feel the adrenaline rush as you speed through jungle trails, splashing through muddy puddles and conquering challenging obstacles along the way. These adrenaline-pumping tours will take you off the beaten path, allowing you to discover hidden gems and breathtaking landscapes that most visitors never get to see. Whether you're an experienced rider or a beginner, these ATV and off-road tours are sure to satisfy your craving for adventure.
River Rafting and Kayaking
If you're a water enthusiast, Xcaret Adventure Park has you covered with thrilling river rafting and kayaking experiences. Hop aboard a raft and navigate through rapids, as you conquer the twists and turns of the river. Feel the rush of adrenaline as you paddle through the white waters, working together with your team to navigate the challenging course. If you prefer a more serene experience, grab a kayak and explore the calm waters at your own pace. Glide through mangroves, marvel at the lush vegetation and keep an eye out for the colorful birds and wildlife that call this area home. Whether you're a seasoned rafter or a first-time kayaker, these water adventures will leave you with unforgettable memories.
Animal Encounters and Wildlife Experiences
Xcaret Adventure Park not only offers thrilling activities but also provides opportunities to interact with and learn about the local wildlife. Immerse yourself in the natural beauty of the park as you encounter animals up close and personal. From swimming with dolphins to feeding exotic birds, there are numerous opportunities to connect with nature and create lasting memories. Explore the butterfly pavilion, where you'll be surrounded by vibrant butterflies of all shapes and sizes. Visit the turtle conservation area and learn about the efforts to protect these majestic creatures. Xcaret Adventure Park is committed to wildlife conservation and these animal encounters provide a unique and educational experience for visitors of all ages.
Cultural Shows and Performances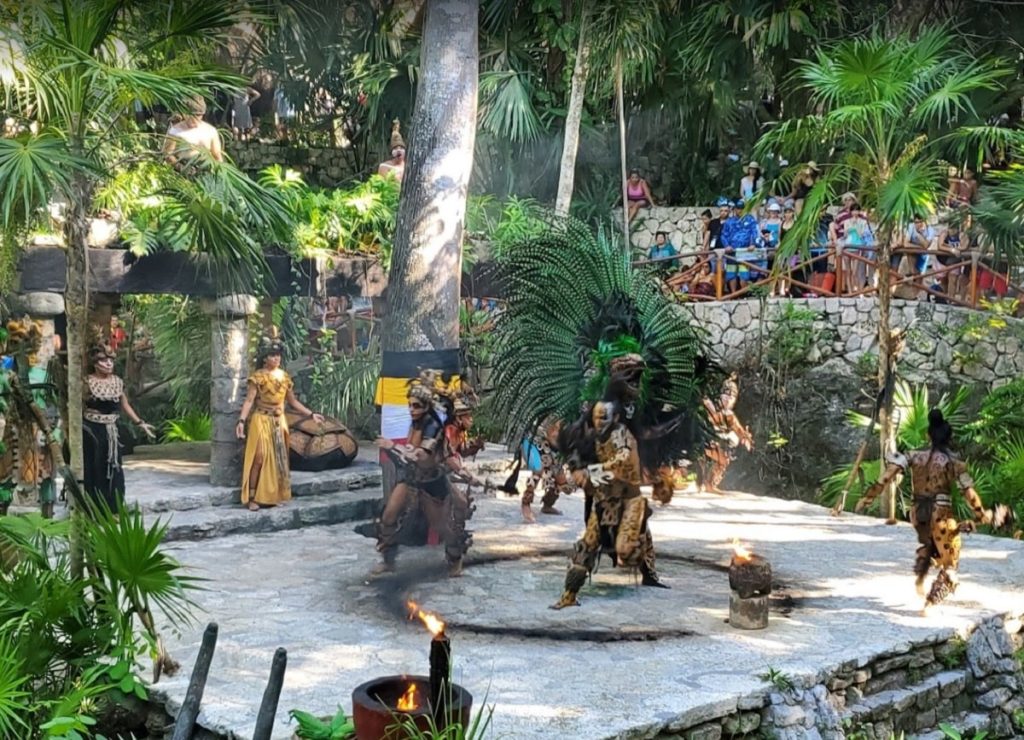 In addition to thrilling adventures, Xcaret Adventure Park also offers a glimpse into Mexico's rich cultural heritage. Immerse yourself in the vibrant traditions and folklore of the region as you watch captivating shows and performances. From traditional dances to reenactments of ancient rituals, these cultural performances showcase the beauty and diversity of Mexican culture. Marvel at the intricate costumes, lively music and awe-inspiring choreography that bring these traditions to life. These cultural shows provide a unique opportunity to learn about Mexico's history and traditions while being entertained by talented performers.
Tips for Visiting Xcaret Adventure Park
To make the most of your visit to Xcaret Adventure Park, here are a few tips to keep in mind:
1. Plan your visit in advance: Xcaret Adventure Park offers a wide range of activities, so it's a good idea to plan ahead and make a list of the attractions and activities you don't want to miss.
2. Dress appropriately: As you'll be participating in various outdoor activities, it's important to wear comfortable clothing and footwear. Don't forget to bring swimwear and a change of clothes if you plan on getting wet.
3. Stay hydrated: With all the excitement and physical activity, it's easy to forget to drink enough water. To maintain a high level of energy throughout the day, make sure to stay hydrated.
4. Follow safety guidelines: Xcaret Adventure Park prioritizes safety, so be sure to follow all instructions provided by the staff. Wear safety gear when necessary and listen to the guides during activities.
5. Capture the memories: Don't forget to bring a camera or smartphone to capture the incredible moments and stunning landscapes. Xcaret Adventure Park is a photographer's dream, so make sure to document your adventure.
Top Activities at Xel-Ha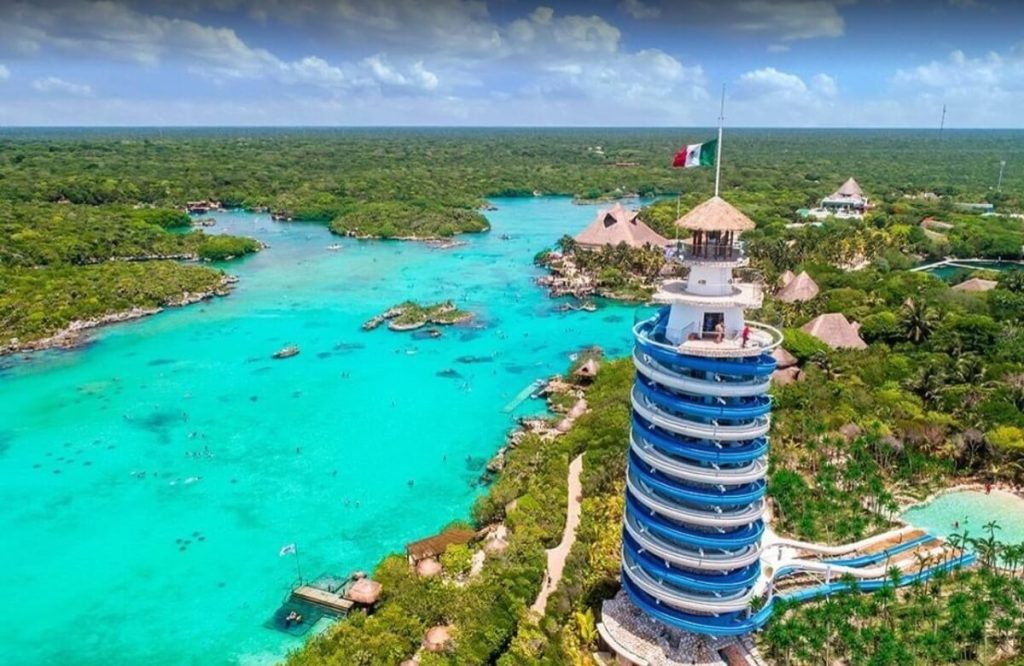 Xel-Ha is a paradise for adventure seekers and nature enthusiasts alike. With a wide range of activities to choose from, you'll never run out of things to do in Tulum. From thrilling water sports to serene relaxation spots, Xel-Ha has it all. Let's dive into some of the most popular activities that you can enjoy during your visit.
Snorkeling at Xel-Ha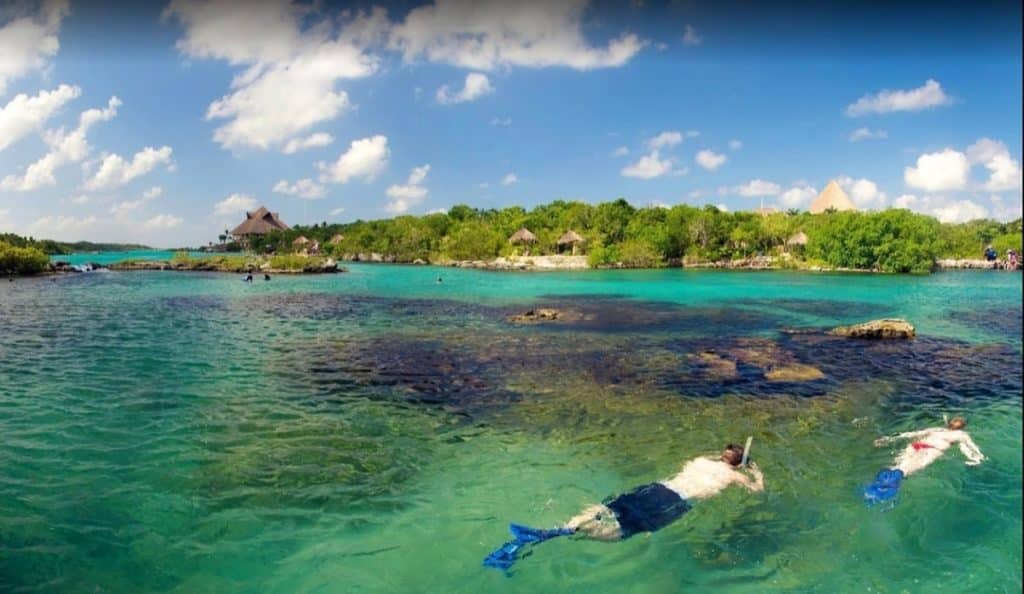 One of the highlights of any visit to Xel-Ha is the opportunity to snorkel in the world's largest natural aquarium. As you plunge into the crystal-clear turquoise waters, you'll be greeted by a vibrant underwater world teeming with colorful fish, coral reefs and marine life. The snorkeling experience at Xel-Ha is truly unforgettable, allowing you to get up close and personal with nature in all its glory. Whether you're a seasoned snorkeler or a beginner, the calm and shallow waters of Xel-Ha make it the perfect place to explore the wonders of the sea. Don't forget to bring your underwater camera to capture those magical moments!
Swimming with dolphins at Xel-Ha
For a truly magical experience, don't miss the opportunity to swim with dolphins at Xel-Ha. Interacting with these intelligent and playful creatures is a once-in-a-lifetime experience that will leave you with memories to cherish forever. Whether you choose to swim, play, or even give them a gentle kiss, the friendly dolphins at Xel-Ha are sure to capture your heart. Professional trainers will guide you through the experience, ensuring both your safety and the well-being of the dolphins. This activity is suitable for all ages and is a must-do for animal lovers and adventure enthusiasts.
Cliff jumping at Xel-Ha
If you're looking for an adrenaline rush, look no further than the thrilling activity of cliff jumping at Xel-Ha. Nestled amidst the lush jungle, Xel-Ha offers several natural cliffs of varying heights for you to take the plunge. Feel the rush of adrenaline as you jump into the refreshing cenote waters below. Whether you're a seasoned thrill-seeker or a first-timer, cliff jumping at Xel-Ha is an exhilarating experience that will get your heart racing. Safety measures are in place and professional guides are available to ensure that you have a safe and unforgettable adventure.
Exploring cenotes at Xel-Ha
Hidden beneath the surface of Xel-Ha's lush landscape are mystical cenotes, natural sinkholes filled with crystal-clear water. Exploring these cenotes is like stepping into a magical underworld. Take a refreshing dip in the cool waters of the cenotes or go snorkeling to discover the hidden beauty that lies beneath. The cenotes at Xel-Ha offer a unique opportunity to connect with nature and experience the tranquility of these natural wonders. Don't forget to bring your camera to capture the ethereal beauty of the cenotes.
Zip-lining at Xel-Ha
For those seeking a bird's eye view of Xel-Ha's stunning landscape, zip-lining is the perfect activity. Soar through the air as you zip across the jungle canopy, taking in breathtaking views of the turquoise waters and lush greenery below. The zip-line course at Xel-Ha offers a thrilling adventure that combines adrenaline-pumping excitement with the beauty of nature. Professional guides will ensure your safety as you navigate through the course, making it suitable for adventure enthusiasts of all levels. Get ready to feel the wind in your hair and experience Xel-Ha from a whole new perspective.
Relaxing in Hammocks at Xel-Ha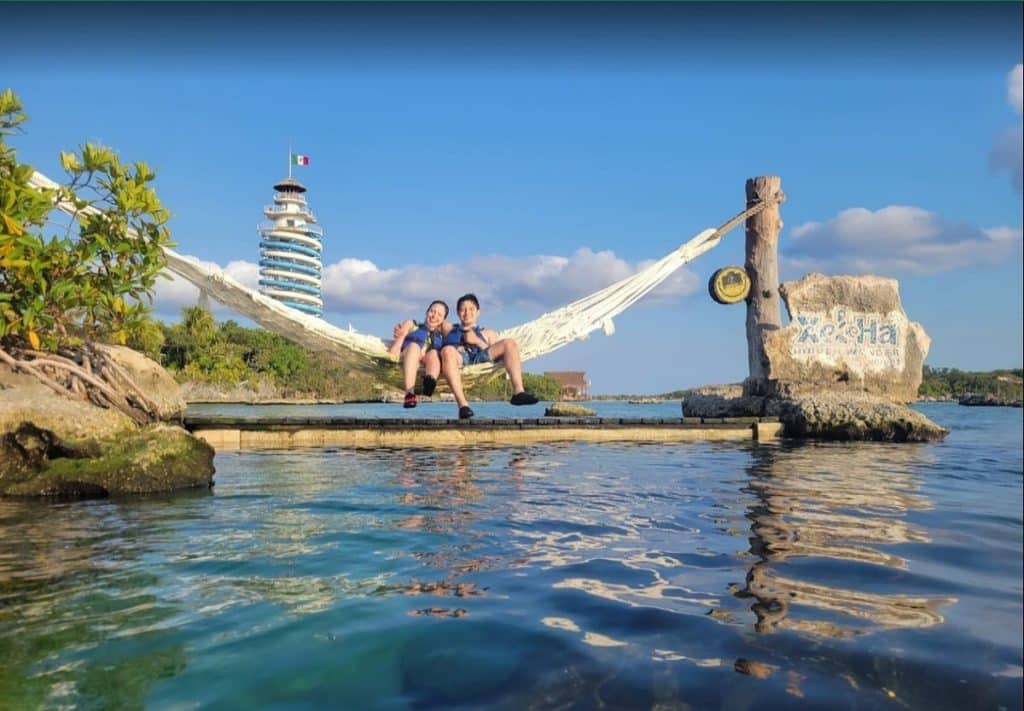 After all the exhilarating activities, it's time to unwind and relax in the serene hammock gardens scattered throughout Xel-Ha. Find a cozy spot under the shade of palm trees, sway gently in the hammock and let the sounds of nature wash over you. The hammock gardens at Xel-Ha provide the perfect oasis to recharge and soak in the beauty of your surroundings. Close your eyes, feel the gentle breeze and let all your worries melt away. This tranquil experience is a must for those seeking a moment of pure bliss during their visit to Xel-Ha.
Tips for making the most of your visit to Xel-Ha
To ensure that you have the best possible experience at Xel-Ha, here are some tips to keep in mind:
1. Arrive early: Xel-Ha can get crowded, especially during peak times. Arriving early allows you to beat the crowds and have more time to explore the park.
2. Wear comfortable clothing and footwear: You'll be doing a lot of walking and water activities, so it's important to dress comfortably and wear shoes suitable for both land and water.
3. Bring sunscreen and insect repellent: Xel-Ha is a tropical paradise, so protect your skin from the sun and pesky mosquitoes.
4. Rent snorkeling gear: While you can bring your own snorkeling gear, renting it at Xel-Ha is a convenient option and ensures that you have high-quality equipment.
5. Follow the rules and guidelines: Xel-Ha has strict rules in place to protect the environment and ensure the safety of visitors. Be sure to follow these guidelines to have a safe and enjoyable experience.
Comparing Ticket Prices and Packages
When it comes to ticket prices, Xcaret and Xel-Ha offer various options to suit different budgets and preferences. Xcaret offers a basic admission ticket that includes access to the park's attractions, shows and exhibitions. They also have different packages that include additional experiences, such as swimming with dolphins or exploring the underground rivers at night. The prices range from $99 to $249 per person, depending on the package and the activities included.
At Xel-Ha, the admission ticket includes access to all attractions and activities within the park, as well as unlimited food and drinks. They also offer optional add-ons, such as swimming with dolphins and snorkeling with rays. The prices for Xel-Ha start at $99 per person for the basic admission ticket and can go up to $199 per person for the all-inclusive package.
Transportation Options to Both Eco-Parks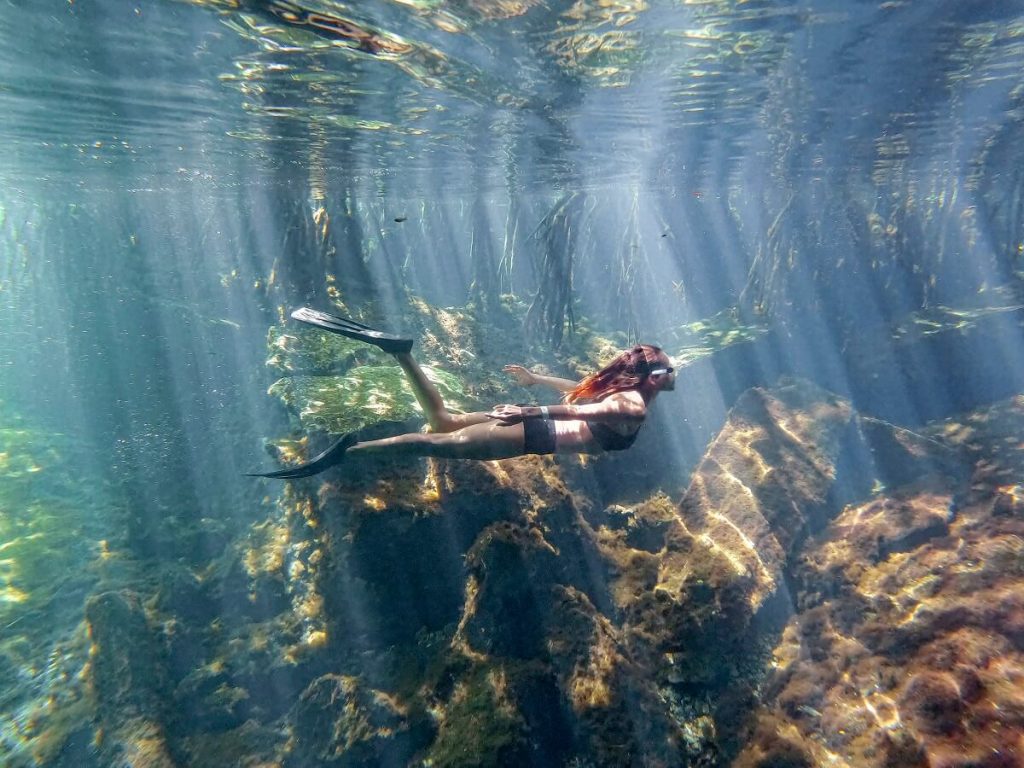 Both Xcaret and Xel-Ha provide transportation options for visitors staying in Cancun or Playa del Carmen. Xcaret offers a convenient shuttle service that picks up guests from their hotels and takes them directly to the park. This service is included in some of the ticket packages or can be added on for an additional fee. If you prefer to drive, both parks have ample parking available.
Similarly, Xel-Ha offers transportation services for visitors, with pick-up and drop-off locations in Cancun and Playa del Carmen. The park provides air-conditioned buses that ensure a comfortable journey to and from the park. Alternatively, you can also choose to drive to Xel-Ha, as they have parking facilities available.
Dining and Refreshment Options at Xcaret and Xel-Ha
Both Xcaret and Xel-Ha offer a variety of dining options to satisfy your hunger after a day of adventure. Xcaret features several restaurants with diverse menus, ranging from traditional Mexican cuisine to international dishes. You can enjoy a delicious buffet, grab a quick snack, or indulge in a gourmet meal overlooking the Caribbean Sea. The park also has several bars and food stalls scattered throughout, so you'll never go thirsty or hungry.
At Xel-Ha, you'll find a similar range of dining options. The park has several restaurants offering a mix of international and Mexican cuisine. From fresh seafood to tasty tacos, you'll find something to suit your taste buds. As part of their all-inclusive package, Xel-Ha further provides unlimited meals and beverages. As a result, you are free to eat as much as you want without concern for additional expenses.
Accommodation Options near Xcaret and Xel-Ha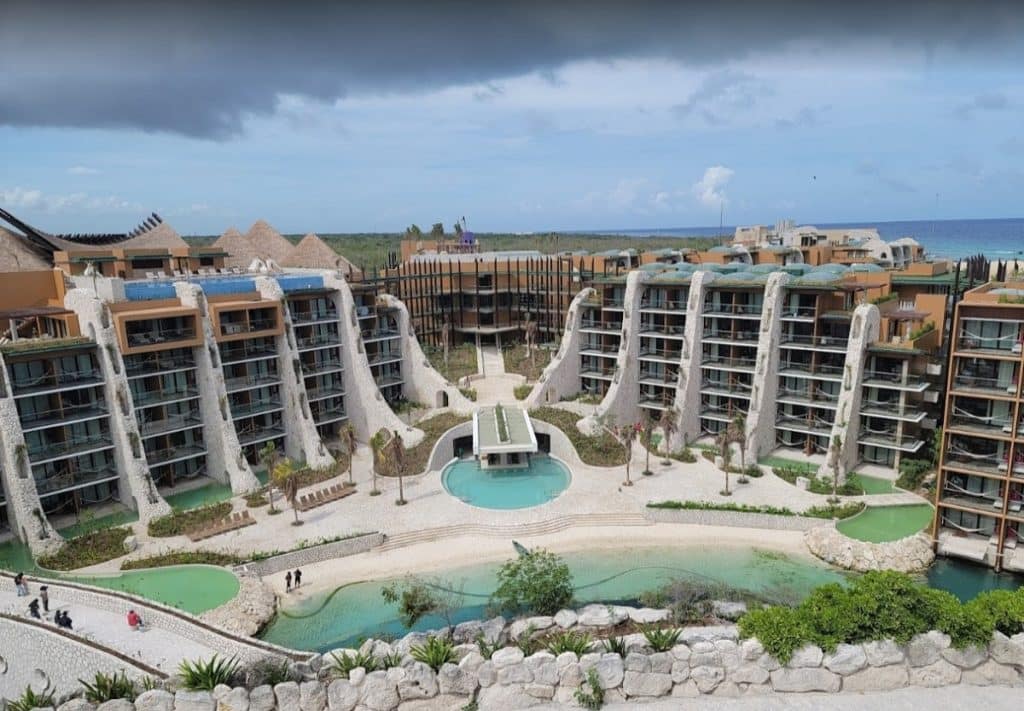 If you're planning to spend more than a day exploring Xcaret or Xel-Ha, there are several accommodation options available near both parks. The Hotel Xcaret Mexico, an all-inclusive establishment owned by Xcaret, provides opulent lodging, fine dining and exclusive access to the park. Additionally, the hotel offers transportation to Xcaret, making it a convenient option for tourists.
For visitors visiting Xel-Ha, there are various hotels and resorts in the surrounding town of Tulum, which is just a short drive away. Tulum is recognised for its stunning beaches and eco-friendly lodgings, offering a range of options to suit different budgets. From boutique hotels to eco-lodges, you'll find a comfy place to rest after a day of activity in Xel-Ha.
Reviews and Testimonials from Visitors
To get a better understanding of the experiences at Xcaret and Xel-Ha, let's take a look at what visitors have to say. Many visitors rave about the natural beauty and variety of activities at both parks. They appreciate the commitment to preserving the environment and the opportunity to learn about Mayan culture. Snorkeling enthusiasts particularly enjoy the underwater paradise at Xel-Ha, while families love the range of activities and shows at Xcaret.
Some visitors mention that Xcaret can get crowded, especially during peak tourist seasons, which can affect the overall experience. Others note that Xel-Ha can be a bit pricey, but the all-inclusive package is worth it for the unlimited food and drinks. Overall, visitors praise the friendly staff, the cleanliness of the parks and the unforgettable memories they made during their visit.
Final Thoughts and Recommendations
Xcaret and Xel-Ha are both incredible eco-parks that offer a unique blend of nature, adventure and culture. Whether you choose Xcaret or Xel-Ha will depend on your preferences and interests. If you're a history buff and want to immerse yourself in Mayan culture, Xcaret is the perfect choice. With its underground rivers, ancient ruins and cultural performances, you'll get a taste of Mexico's rich heritage.
On the other hand, if you're a water lover and want to explore the underwater world, Xel-Ha is the park for you. Snorkeling, swimming with dolphins and enjoying the laid-back atmosphere are some of the highlights of Xel-Ha. Plus, the all-inclusive package is a great option for those who want to indulge in delicious food and refreshing drinks without worrying about additional costs. Whichever park you choose, you're guaranteed to have an unforgettable adventure in Mexico. From the awe-inspiring natural beauty to the thrilling activities and cultural experiences, Xcaret and Xel-Ha offer something for everyone. So, pack your swimsuit, grab your sense of adventure and get ready to create memories that will last a lifetime in the enchanting eco-parks of Mexico.