Escape the hustle and bustle of everyday life and immerse yourself in the soothing waters of Virginia hot springs. Nestled amidst the picturesque landscapes and rolling hills, these serene sanctuaries offer the perfect retreat for those seeking a truly rejuvenating experience.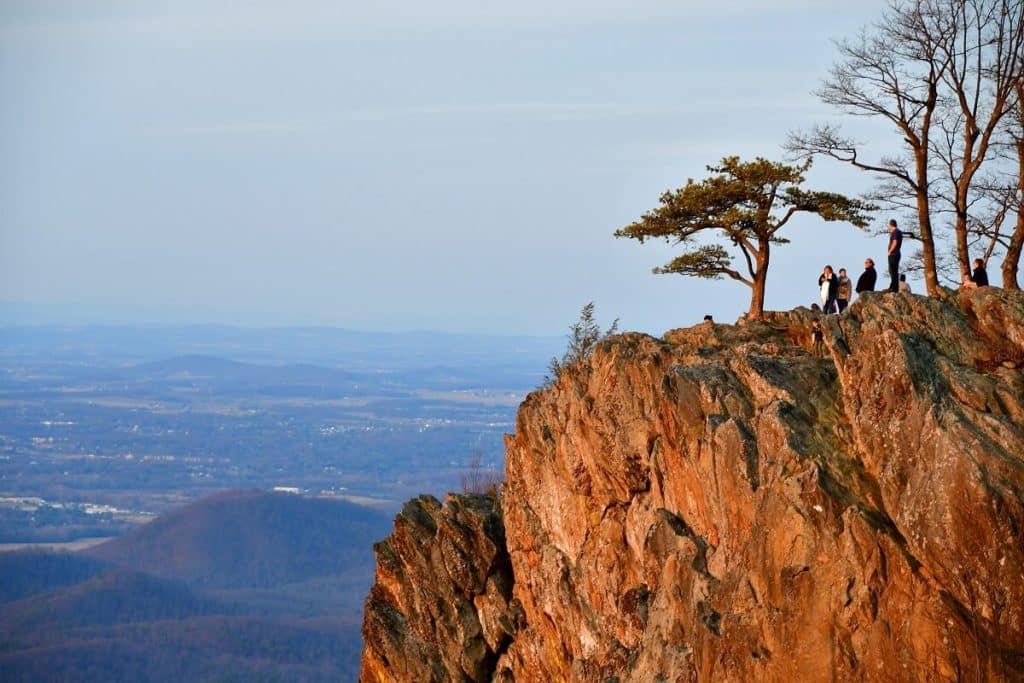 From the majestic Blue Ridge Mountains to the tranquil Shenandoah Valley, Virginia is blessed with an abundance of natural hot springs waiting to be discovered. Whether you're a seasoned hot springs enthusiast or a curious adventurer, this enchanting journey will take you on a blissful exploration of the state's lesser-known gems. Indulge in the therapeutic properties of the mineral rich waters, melt away your stress, and reconnect with nature like never before.
Soak in serenity and let the warm embrace of these hot springs transport you to a world of tranquility and relaxation. Join us as we unveil the secrets of captivating hot springs in VA and embark on an unforgettable experience that will leave you feeling refreshed, revived, and yearning for more.
The History and Significance of Hot Springs
Hot springs have been revered for their healing properties for centuries. Dating back to ancient times, people from various cultures around the world have sought out these natural wonders to alleviate physical ailments and improve overall well-being.
Hot springs in Virginia have a rich history that dates back to Native American tribes who believed in the healing powers of these mineral rich waters. They considered hot springs to be sacred places, where the spiritual and physical realms intertwined. As European settlers arrived in Virginia, they too recognized the therapeutic benefits of the hot springs and built resorts around them, transforming them into popular destinations for relaxation and healing.
Today, these hot springs continue to attract visitors from far and wide, offering a glimpse into the past while providing a tranquil escape from the demands of modern life.
Benefits of Soaking in Hot Springs
The process of soaking in hot springs offers a variety of scientifically verified health benefits beyond simple relaxation. High amounts of minerals, including calcium, magnesium, and potassium can be absorbed via the skin while bathing in hot springs' warm waters.

These minerals have a reputation for reducing joint and muscle discomfort, enhancing blood flow, and encouraging restful sleep. The hot springs' heat also aids in opening the pores, allowing the body to expel toxins and impurities and leaving you feeling refreshed and renewed.
Hot springs relaxing qualities can also lower stress levels and enhance a general sense of well being. Hot springs have become a popular option for those looking for natural healing and relaxation because of all these fantastic benefits.
Top Hot Springs in Virginia
Virginia is home to a number of hot springs, each with its own unique charm and beauty. Here are some of the top hot springs in the state that are worth exploring:
Hot Springs Resort and Spa
Located in the heart of the Allegheny Mountains, this historic resort offers a luxurious hot springs experience. The hot springs here are known for their high mineral content, making them ideal for therapeutic soaks. The resort also boasts a range of amenities, including spa treatments and gourmet dining options, ensuring a truly indulgent getaway.
Jefferson Pools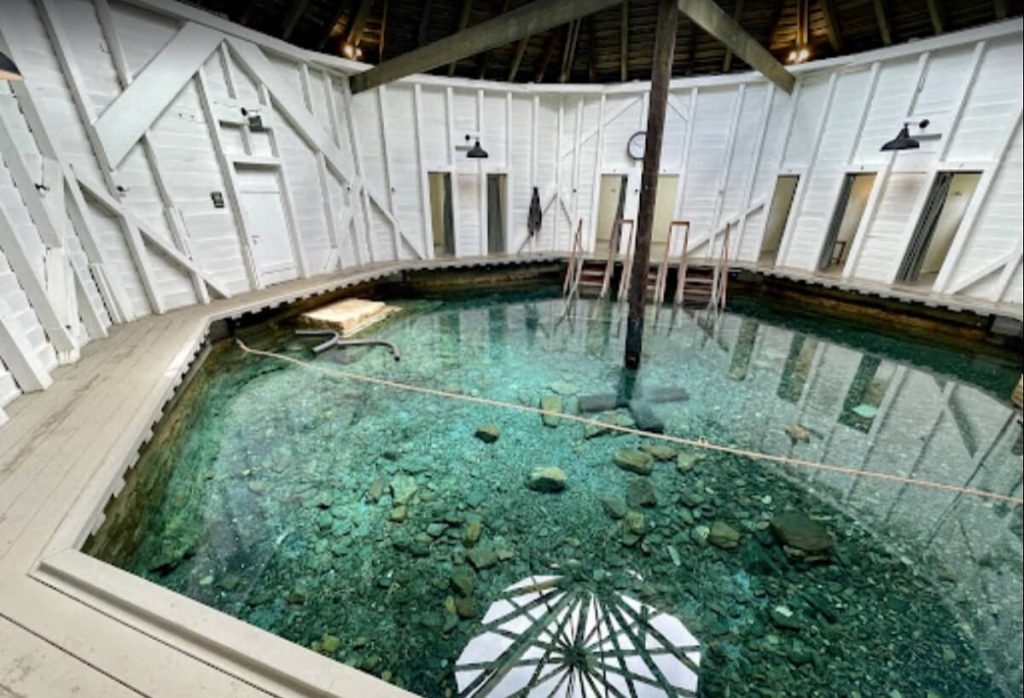 Tucked away in the picturesque town of Warm Springs, the Jefferson Pools are a true hidden gem. These natural hot springs in va was frequented by none other than Thomas Jefferson himself, who believed in their healing properties. The historic bathhouses here have been beautifully preserved, allowing visitors to step back in time while soaking in the warm waters.
Goshen Pass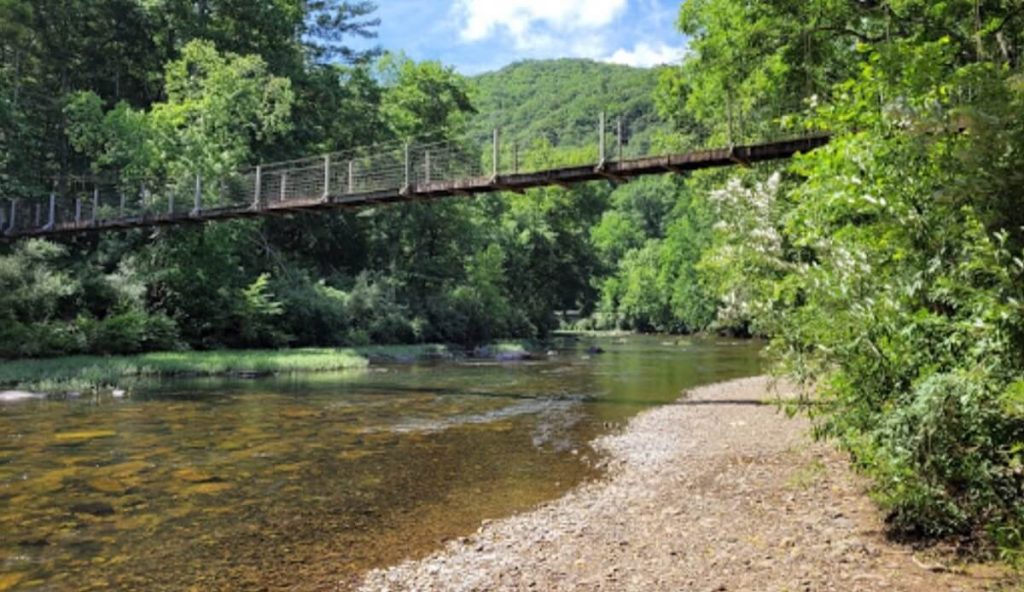 Situated along the Maury River, Goshen Pass is a stunning natural area that is home to several secluded hot springs in Virginia. Surrounded by lush greenery and towering cliffs, these hot springs offer a truly immersive and picturesque experience. The tranquil sound of the river combined with the warmth of the hot springs creates a serene oasis that is perfect for relaxation and rejuvenation.
Alum Springs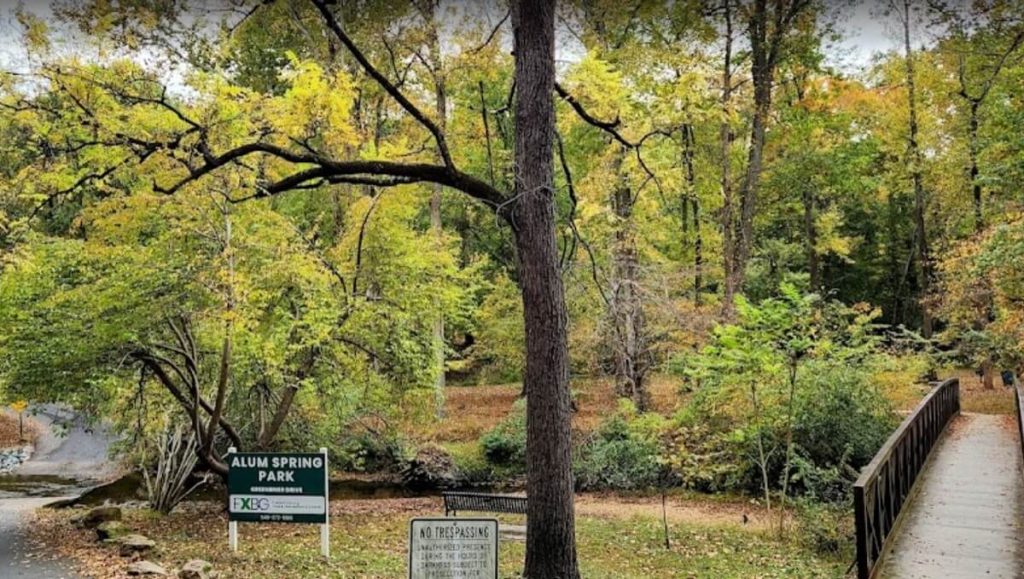 Alum Springs is one of the major hot springs in Virginia. Alum Springs consistently averages around 72 degrees Fahrenheit. The warm water is believed to have healing properties and provides a relaxing spot for visitors to rejuvenate.
Alum Spring Park, a 34-acre park near Fredericksburg, Virginia, has a range of activities for guests to enjoy. Camping, grilling, swimming, and exploring nature on the park's playgrounds and nature trails are all options for families.
The park includes picnic spaces with grills in addition to the natural features, making it a fantastic spot to have lunch with family and friends. Alum Spring Park is a hidden treasure in Fredericksburg that is ideal for spending an hour or perhaps a whole day thanks to its lovely natural environment and diversity of activities.
Bolar Springs
Located in Warm Springs, Virginia, Bolar Springs is a popular thermal hot spring that can be visited at the Bolar Mountain Recreational Area. The area has a rich history, with Henry Ford once building a camp community around the springs. Bolar Springs, which is renowned for its curative powers, is supposed to aid in the treatment of several illnesses, including skin conditions and small wounds.
Falling Spring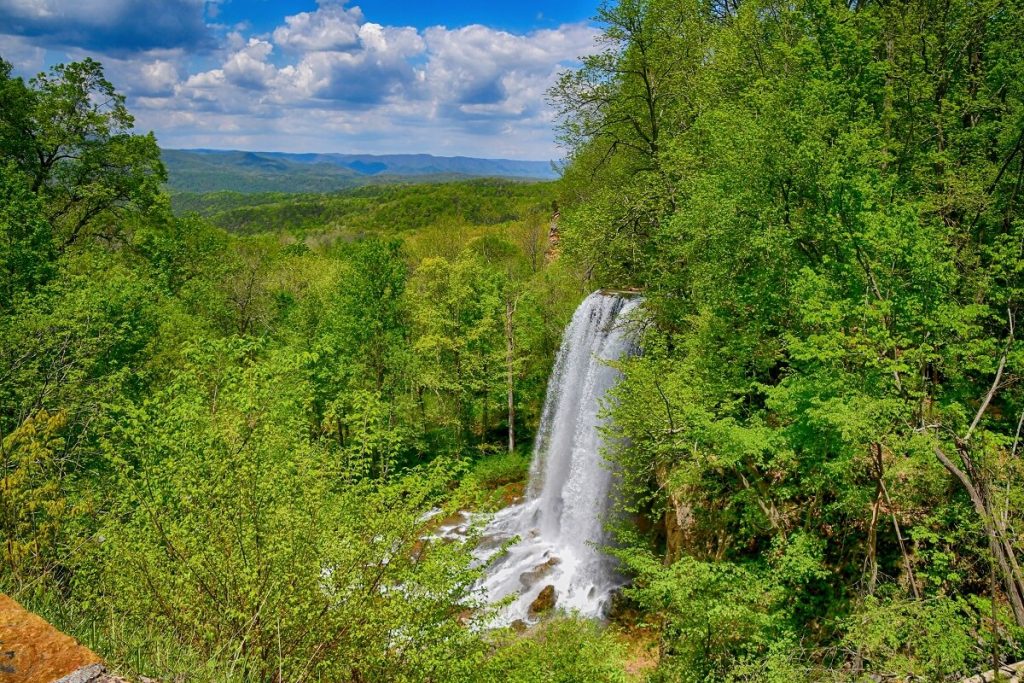 Located in the Alleghany Highlands of western Virginia, Falling Spring Falls is a magnificent 80-foot waterfall. One of the most popular and frequently photographed locations in the area. This beautiful waterfall is situated about five miles north of Covington, Virginia, on Route 220 in Alleghany County.
This naturally heated waterfall keeps temperatures at or near a steady 77 degrees Fahrenheit. This thermal spring continues to make history since it's also the biggest waterfall in Virginia.
Berkeley Spring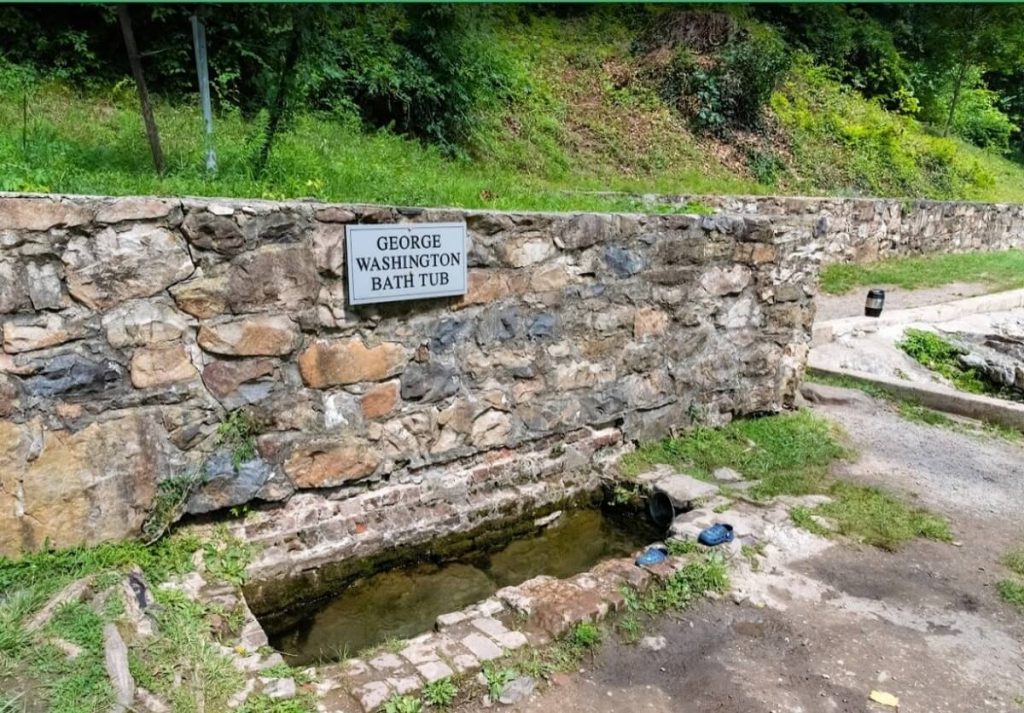 The springs at Berkeley Springs have been attracting visitors for centuries, thanks to their constant temperature of 74.3 degrees Fahrenheit and their reputed healing properties. Native Americans from different tribes and regions used to come to the springs for their health and spiritual benefits, and shared their knowledge with the first European settlers who arrived in the 1730s.
Berkeley springs was officially established as "Berkeley Springs State Park" in 1925 and have since been protected and upgraded to offer modern amenities and comfort to tourists. The park's Old Roman and Main bathhouses still operate today, providing a range of spa services such as massages, saunas, baths, and showers. The park also has a museum that highlights the history and culture of the springs, as well as an outdoor pool, a picnic area, and a gazebo.
Blowing Springs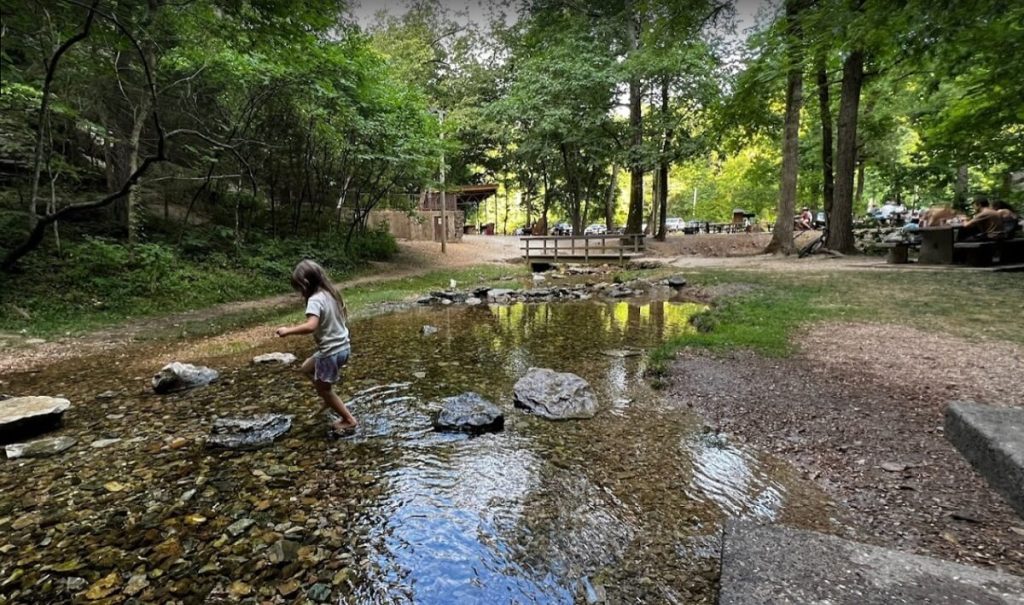 The wind and air pressure affect the direction and intensity of blowing springs. It would occasionally shoot up like a geyser, up to a height of 12 feet. Sometimes it would blow into a cave from below, making a deafening roaring noise. The spring became known as "The Blower" as a result of this phenomenon. Native Americans first made the spring their own after discovering it, and they began to use it for rituals and healing.
Blowing Springs is a source of health and wellness in addition to being a pleasure to behold. Minerals including calcium, magnesium, salt, and sulphur are abundant in the spring water and are thought to provide a number of health benefits for the skin, muscles, joints, blood circulation, digestive system, and immune system.
The spring is accessible to the general public year-round, and guests can take pleasure in bathing in its water or unwinding in its steam. Depending on the time of year and the weather, the water is anywhere between 90 and 110 degrees Fahrenheit. Blowing Springs Park, where the spring is situated, also has picnic spaces, playgrounds, hiking paths, and camping facilities.
Healing Springs
This beautiful natural hot tub, Healing Springs, also goes by the names Rubino Healing and Sweet Alum. Healing Springs is a terrific spot to enjoy natural healing waters. You'll adore the soothing and relaxing feel of the sustained eighty-six degrees Fahrenheit throughout the entire year.

Healing Springs is antique and quite rustic. I highly recommend visiting the spring for soaking, never swimming. You'll be truly amazed at how soft your skin will feel following your soak.
How to Prepare for a Hot Springs Trip
Before embarking on your hot springs adventure, it's important to make a few preparations to ensure a smooth and enjoyable experience. Here are some suggestions to aid with your travel preparation.:
Spend some time learning about the hot springs you intend to visit. Learn about their location, available features and any applicable rules or regulations in detail. By doing this, you can make sure you have all the information you need and can organize your vacation accordingly.
All year long, hot springs can be experienced, but it's vital to take the weather into account before your journey. Be prepared for chilly weather and pack appropriately if you intend to travel during the winter. On the other hand, if you're coming in the summer, wear sunblock and drink plenty of water.
Consider bringing the following items when preparing for your hot springs trip: a bathing suit, towel, flip flops or water shoes, a change of clothes, and any personal amenities you may require. Having a reusable water bottle on hand can help you stay hydrated while you soak.
Always respect the environment and abide by any restrictions or regulations given by the hot springs. You'll be well prepared for an unforgettable hot springs trip by following these easy instructions.
Safety Tips for Hot Springs Exploration
Even though visiting hot springs can be soothing and therapeutic, it's crucial to put safety first while you're there. Observe the following safety advice: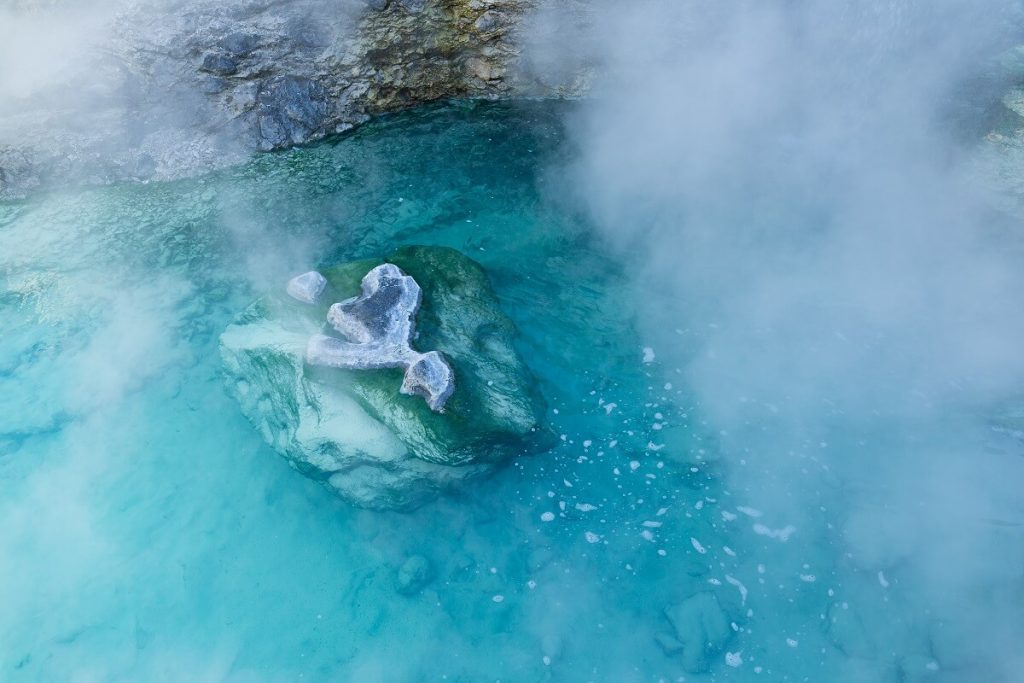 1. Check the Temperature
Before entering a hot spring, check the temperature of the water. Some hot springs can reach extremely high temperatures, which can be dangerous. It's recommended to test the water with your hand or foot before fully immersing yourself.
2. Avoid Alcohol
Drinking alcohol before or during a hot springs soak can increase the risk of dehydration and dizziness. It's best to save the celebratory drinks for after your hot springs experience.
3. Stay Hydrated
Soaking in hot springs can cause you to sweat and lose fluids. Be sure to drink plenty of water before, during, and after your soak to stay hydrated.
4. Be Mindful of Wildlife
Hot springs are often located in natural areas that are home to wildlife. Be respectful of their habitat and avoid disturbing or feeding any animals you may encounter.
By following the above safety tips, you can ensure a safe and enjoyable hot springs adventure.
What to Bring to a Hot Springs Outing
To get the most out of your experience, it's crucial to pack appropriately when organizing a trip to a hot spring. The following items are necessities to bring: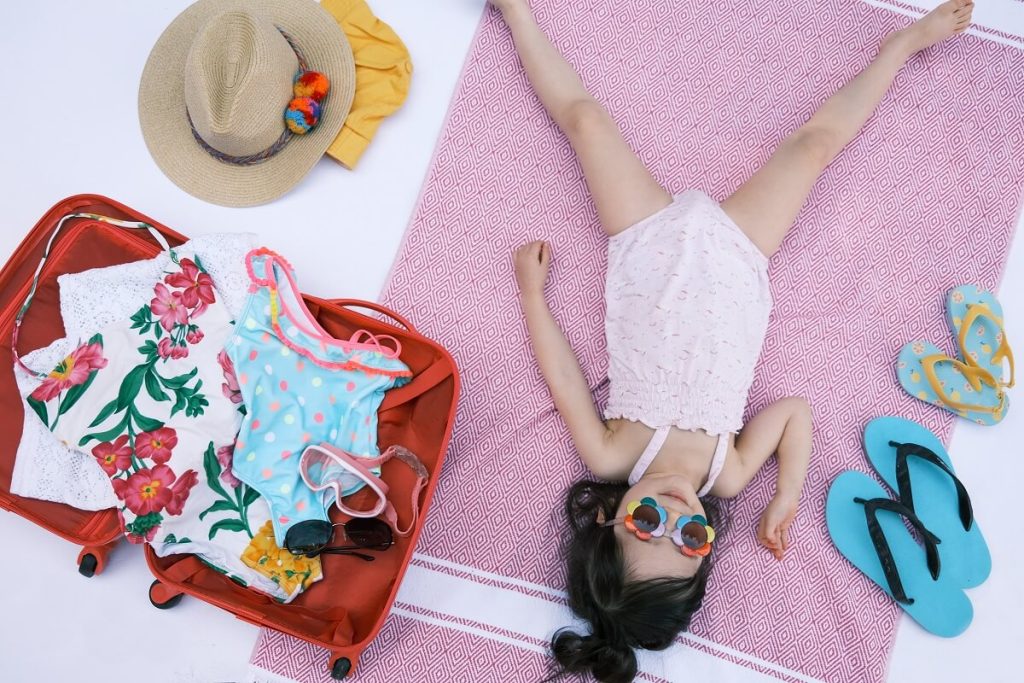 For the hot springs experience, a bathing suit is required. Choose a suit that is easy to move in and is comfortable and well-fitted.
Bring a towel to dry off after your soak. Consider packing an extra towel or a robe for added comfort.
Flip Flops or Water Shoes
Hot springs areas can be slippery, so it's a good idea to bring flip flops or water shoes for added traction and protection.
After your hot springs soak, you'll want to change into dry clothes. Pack a fresh set of clothes to ensure your comfort.
Depending on the hot springs you visit, you may need to bring your own toiletries such as soap, shampoo, and conditioner. Check ahead to see what amenities are provided.
Bring water and some small snacks with you on your trip so you can stay hydrated and fed. Choose convenient items like energy bars or trail mix.
You'll be well prepared for an unforgettable hot springs journey by bringing these essentials.
Hot Springs Etiquette and Respect for Nature
It's crucial to behave properly and respect nature when visiting hot springs. Following are some pointers to bear in mind:
1. Leave No Trace : Take care to leave the hot springs area as you found it. Pack out any trash or waste and avoid disturbing the natural environment.
2. Respect Other Visitors : Hot springs can be popular destinations, so be mindful of other visitors. Keep noise levels to a minimum and respect their space.
3. Follow Posted Rules : Many hot springs have specific rules and regulations posted for visitors. Make sure to read and follow these guidelines to ensure a positive experience for yourself and others.
4. Do Not Alter the Springs : Hot springs are delicate ecosystems, so it's important not to alter or disturb them in any way. Avoid moving rocks or plants and do not dig or create new pools.
You can contribute to ensuring that the hot springs natural beauty is preserved for present and future visitors by following these etiquette rules.
Alternative Hot Springs Experiences in Virginia
If you're seeking a unique hot springs experience in Virginia, there are different possibilities that go beyond standard soaking. Below are a few to consider:
Hot Springs Yoga
Some hot springs resorts offer yoga classes in natural settings, allowing you to combine the benefits of hot springs with the practice of yoga. Immerse yourself in the healing waters while finding balance and tranquility through yoga poses.
Hot Springs Hiking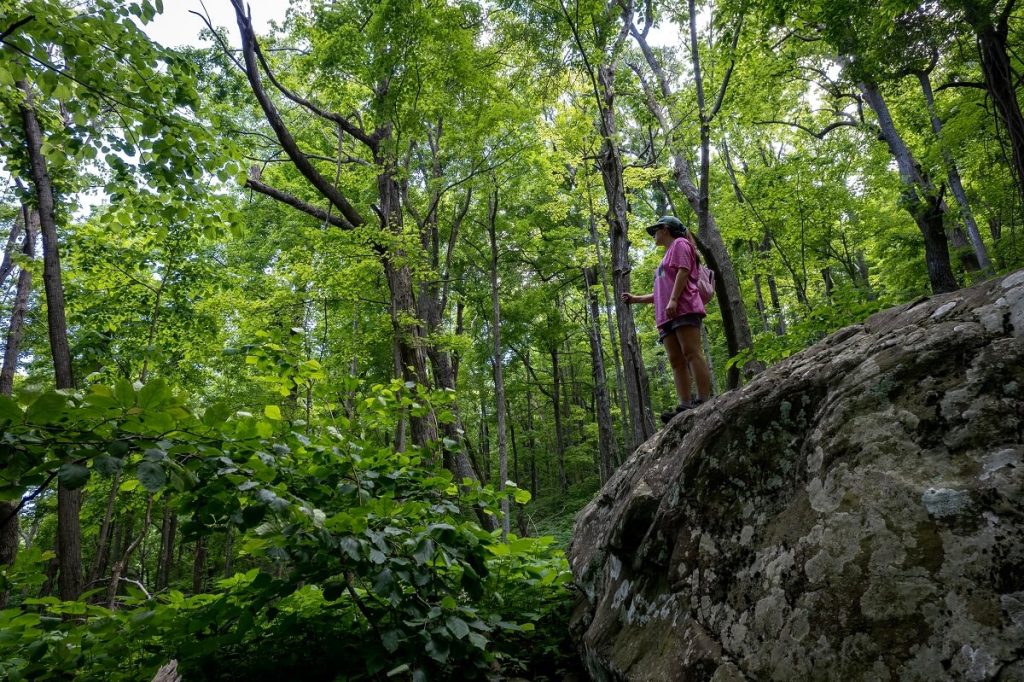 Combine the therapeutic benefits of hot springs with the exhilaration of hiking. Virginia is home to numerous hiking trails that lead to hidden hot springs. Embark on a scenic hike and reward yourself with a revitalizing soak at the end.
Hot Springs Camping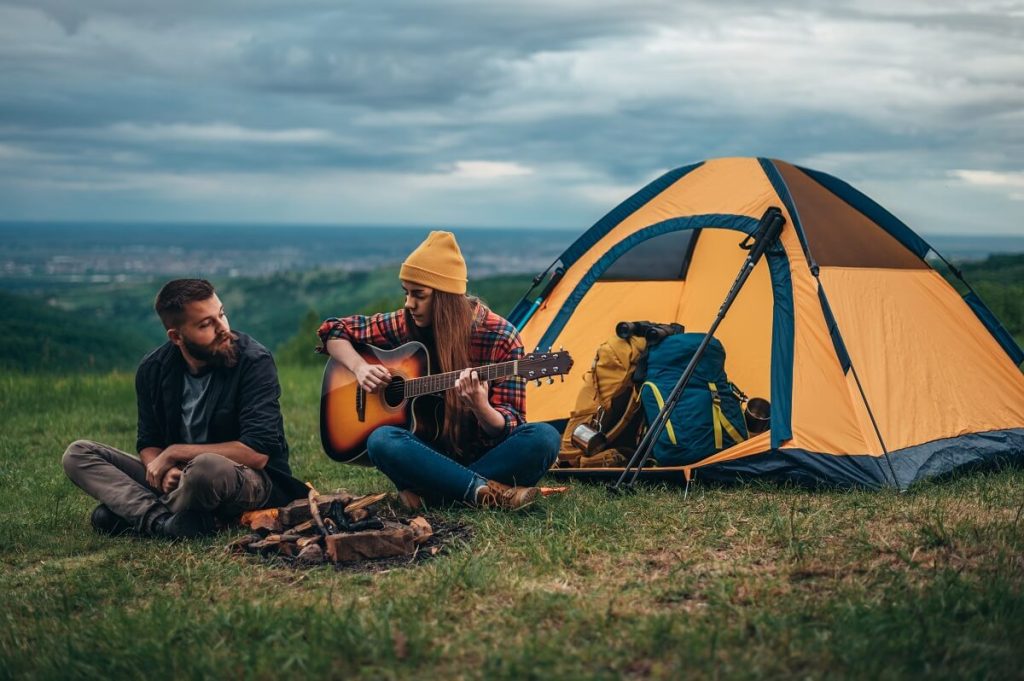 For a truly immersive experience, consider camping near a hot spring. Spend the night under the stars, surrounded by nature, and wake up to the soothing embrace of the hot springs. This alternative experience allows you to fully disconnect and reconnect with the natural world.
You can enrich your hot springs experience and create good memories by exploring the above alternative options.
Conclusion: Embrace Serenity at Hot Springs in Virginia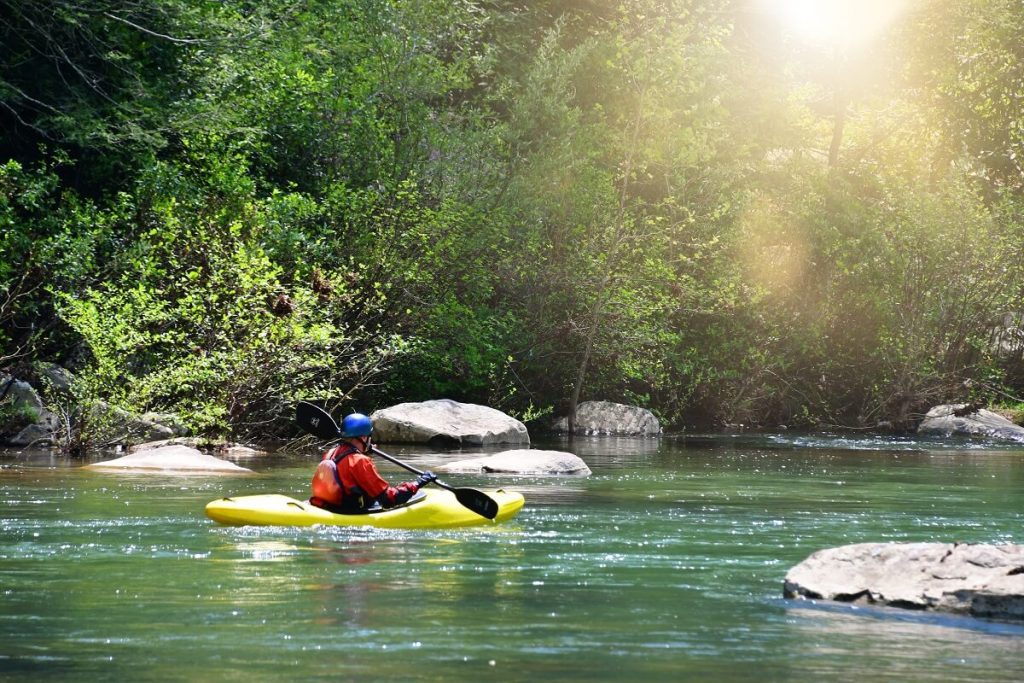 Virginia Hot Springs offer a magical escape from the chaos of everyday life. With their rich history, therapeutic properties, and stunning natural landscapes, these hidden gems provide a sanctuary for relaxation and rejuvenation. Whether you choose to soak in the mineral rich waters, practice yoga amidst the serene surroundings, or embark on a hiking adventure, hot springs in VA offer something for everyone.
Soak in serenity, embrace the healing powers of nature, and discover the hidden treasures that await you in visiting hot springs of Virginia. Let the warm embrace of these hot springs transport you to a world of tranquility and relaxation, leaving you refreshed, revived, and yearning for more. Plan your journey, pack your essentials, and embark on an unforgettable experience that will invigorate your mind, body, and soul.