The Best Date Ideas, Places and Things to Do in London
When it comes to dating in London, England, there are so many different and amazing things that you can do on any given night or day. You really have no excuse for ever planning a boring date. London's array of hot spots, things going on and cool destinations, provide a feast for the senses, soul and stomach.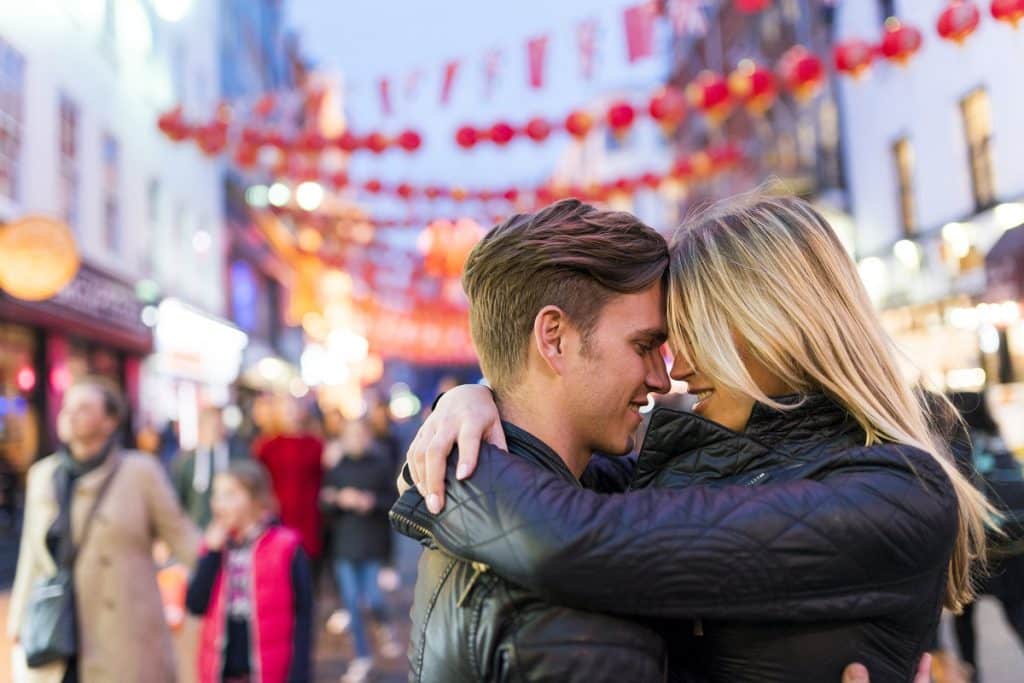 London is one of my most favourite cities to date in because there are so many perfect date locations, often within a short walk of each other. Whether you're out for coffee, cocktails, quick eats or an event – there's always a cool place nearby that you can move on to and progress your date when the time is right.
Your task as a savvy London dater is to string together a few great places or things to do and into your date plan for your night or day out with that special lady. With it being London, make sure you take the changeable weather, which is more often than not wet, into account.
I always like to have at least two locations in mind for my date, with a walk or short taxi ride in between. That way, if I'm not enjoying the date, then I can always cut it short after the first location. Or, if things are going well, I've always got a few next-place options in my back pocket, with a connection/seduction location in there as the ace up my sleeve for when the time is right.
With this approach in mind, I've identified half a dozen areas in London which stand out as being perfect for dates, especially first dates. Here are a few of my top dating ideas for the best first dates in London.
Soho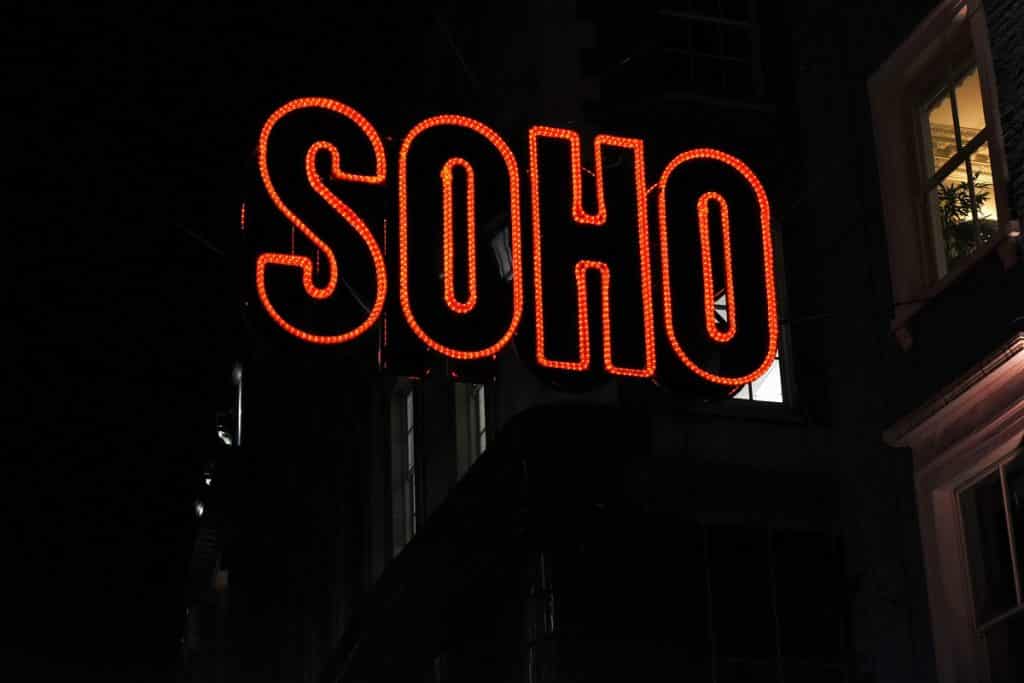 For my best dates London, I would say that Soho is my favourite area to go for evening and late night dates, especially if seduction and sex are in the game-plan. The abundant mix of bars, restaurants, cafes, sex shops and narrow lanes make it the perfect place to explore while soaking up the gritty, sexy vibes along the way.
Soho – Eating and drinking date locations
BALANS
When it comes to drinks and eats, Balans is a great all-rounder and the perfect place to start an evening date – the cocktails, wine list and light bites are all delicious and excellent value. During the day, you can even grab a coffee and enjoy the fully open-front view of Old Compton St.
YUATCHA
A visit to Yuatcha is an upmarket affair. The dim-sum and cocktails are mouth-wateringly good, but they don't come cheap. This is another great first location for your date if you have a bit more to spend.
BASUBA EATTHAI
This mouth-watering Thai food location offers a communal seating arrangement (you're sat around big square tables with strangers) which makes for a very memorable dining experience. Basuba Eatthai is a great place to go if you're both really hungry. Beware of queues for seating at peak times.
MILK AND HONEY
Milk and Honey is a first-class cocktail bar and is hands down my favourite connection / seduction / end of the night bar in London. It's open past 2 a.m. on the weekend, is discreet and exclusive, making it perfect as an after-bar/club place for you and her to amp up the sexual tension and intimacy. This location does require membership for peak time entry, but if you're dating on the regular and can afford it, you'll find it's worth every penny.
Soho – Fun things to do
BUY A GIFT OR GREETING CARD AT SCRIBBLER
Scribbler is a hilarious, fun card and gift shop for you to wander into on your date. The cards on the shelves are always witty, sexy and edgy and you'll both be having a great laugh and smashing through any nerves or awkwardness in no time. It's even open until 8:30 p.m. on weeknights, making it easy to drop in before or after your first date location.
SOHO BOOKS
If you ever happened to be looking for a book shop and sex shop all in one, then this is it. Crazy cross-over aside, a quick drop in to Soho Books could be a barrel of fun for your and your date. The shop stocks a fine blend of coffee-table hardbacks, arty visual pieces and tasteful mainstream erotica (with some not-so-mainstream erotica downstairs). It's a real candy shop for the arty + sexy. It's also open late, making it a great place for you to wander into after dark to let your imagination and playfulness run wild. Some women might find this kind of hot spot a bit too tacky or seedy, but others will lap it up, especially if the mood of your date is turning sexy. You can test the water by letting a book in the shop window catch your eye as you walk by and then suggest going inside to check it out…
Brick Lane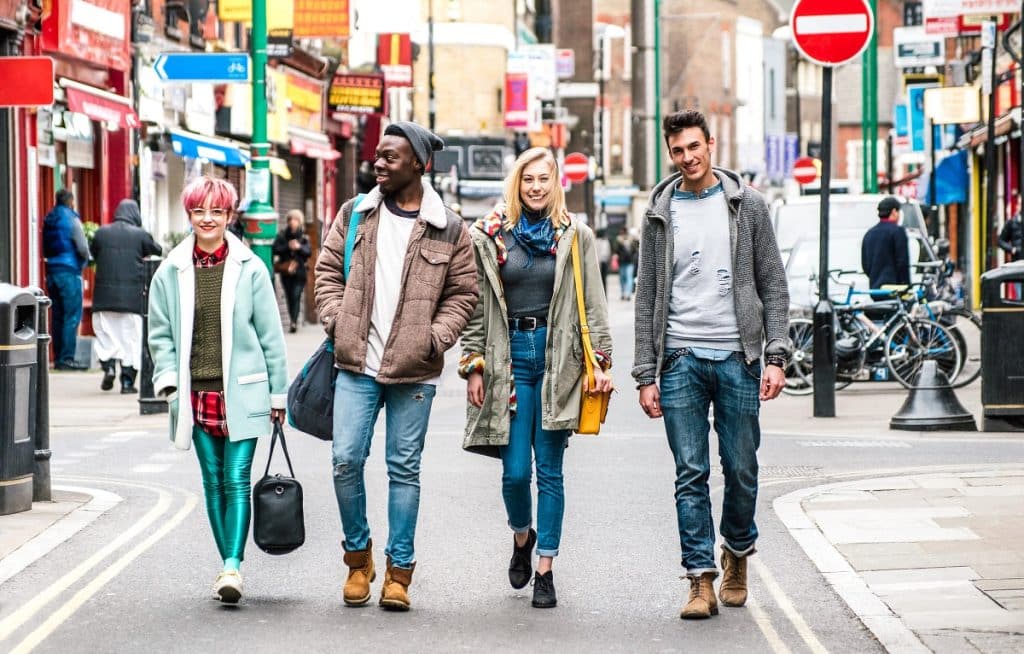 Brick Lane and the surrounding area is awash with cool bars, clubs, outdoor patios, shops, street art and an overall edgy style. This makes it a great area for dates at any time of day or night, with lots to see and do with only a short walk from one place to the next.
Another reason why best dates London rocks? The street art here is world-class; it's an old Banksy haunt and since those days, other incredibly talented artists have taken to the walls and filled the streets with new graffiti, bringing the cool art form to its next level. If you want to geek up on London street art beforehand, check out x and y.
Brick Lane – Eating and drinking date locations
New bars and restaurants pop up all of the time in this trendy part of town, but here are a couple of my (thankfully) long-standing favourite date locations.
THE BIG CHILL BAR
The Big Chill Bar serves food, drink, good vibes and has an outdoor patio on Dray Walk – what's not to love? This is a perfect first location for your date, especially if the sun is shining your way.
CARGO
Cargo is an iconic hotspot of the Old St / Shoreditch area. It boasts a huge patio in the back with stylish communal seating, atmospheric foliage and a few full walls featuring recent works from up and coming street artIsts. There's even an original Banksy, serving as a nice tribute to the stencil-art pioneer himself. Expect Cargo to be perfect for dates on weekday evenings, but busier at the weekend, with a cover charge.
THE REDCHURCH
The Redchurch is a little gem is the perfect hidden getaway if you're looking for a quieter connection / seduction location that's tucked away from the energetic crowds of Brick Lane and Shoreditch. It's also free to get in and open late – winner!
Brick Lane – Street art walk
Whether you choose a guided tour, or to carve your own path, a street art tour of Brick Lane and the surrounding streets is a fun and cool thing to do on a date.  It's like a mini treasure hunt with ever changing prizes and you can pretty much stumble across some great works as you head from one date location to the next.  The best streets for art-spotting are:
Fashion St – Check out the shop shutters on Fashion St., just west of Brick Lane
Heneage St – Home to some large mural-esque work by [xxx]
Redchurch St – Check out the shop shutters here too
Rivington St – Often frequented by street artists Ben Eine and Sweetoof
Hanbury St – Look out for some big mural work along the way.
Dray Walk – Featuring original and long-standing installations from Banksy (pink car) Dface (green orb) and Ronzo (pink monster)
Brick Lane – Shopping
SPITALFIELDS MARKET
The Spitalfields Market is an east end institution and fun place to stroll around, whether you're in the market for something or not. It's got a proper east-end market stall atmosphere, that's quite unique in London, so if your date's never been there before, she'll probably thank you for opening her eyes to it. Be sure to give her a tour and point out some good vendors along the way.
South Bank and Borough Market
If you start your Saturday afternoon date at London Bridge, then you'll have a couple of classic date options before you: a trip to Borough Market and a walk along the South Bank.
Borough Market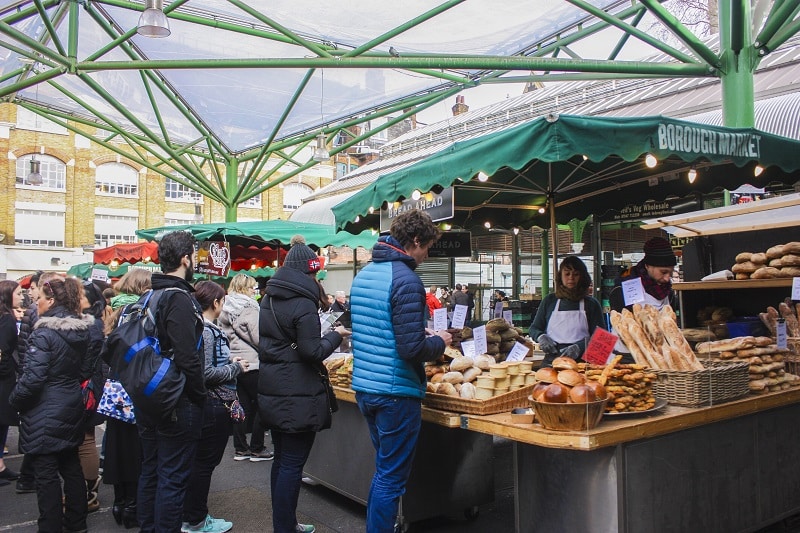 Borough Market is London's best known food market and an extremely fun date experience if you and your date love good food.
The market itself dates back to the 13th century and has over 100 stalls selling succulent meats and seafood, freshly baked bread and pastries, smelly cheeses, countless sauces and dips, oils and pretty much all of the ingredients that you'd want in your pantry or for a picnic.
To get fully immersed in the experience, be sure to try some of the endless samples on offer and talk with vendors about their produce and craft.
This is foodie infotainment at its best and it's interactive and delicious too!
There's a smorgasbord of quick and delicious snack options on offer for you and your date, as well as great dinner-party contributions that you can pick out together and share with your friends and family later on.
My personal Borough Market highlights are:
Monmouth Coffee – Hands down my favorite gourmet coffee shop in London
Boston Sausage – Locally sourced sage and pork sausages served in a fresh white bun with caramelized onions – winner
Shellseekers – Serving up pan-seared scallops with crispy bacon topping – little mouth grenades of deliciousness
South Bank Walk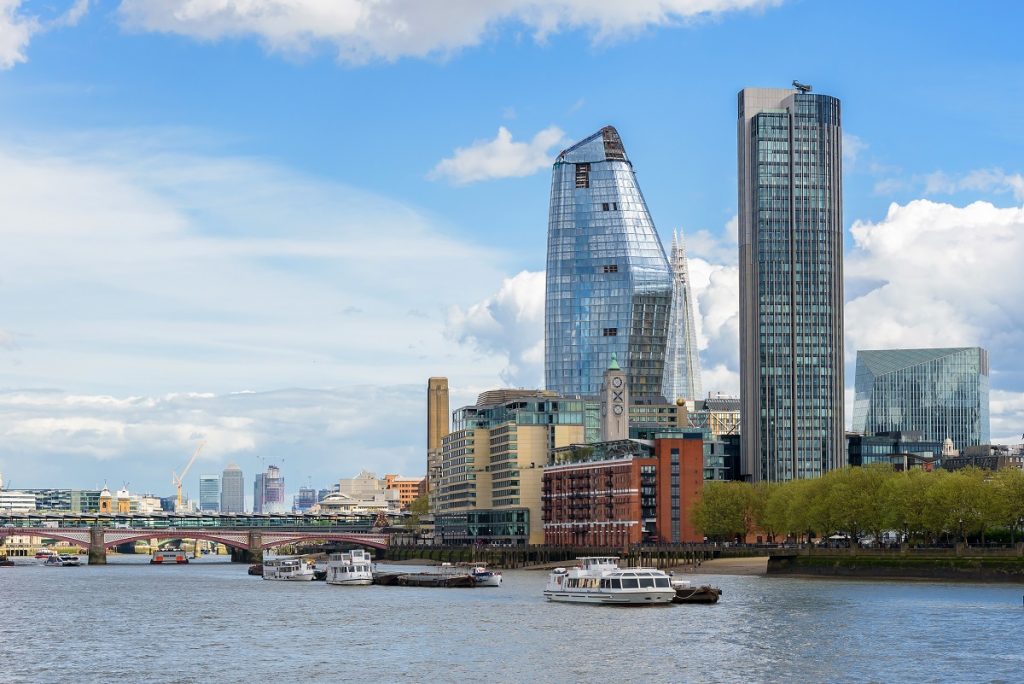 A walk along the South Bank is also the perfect way to top off your trip to Borough Market. It's also a classic London dating experience and one the the best first date options that the city has to offer.
You'll find all of the ingredients that make a great date along the way; cool buildings, great people watching and lots of bars, restaurants and cafes peppering the way. So even if the weather isn't playing along, you'll still have lots of pit stop options where you can hang out for a while, dry off and grab a drink or a small bite.
Here are some of the highlights that you'll see on your South Bank walk:
TATE MODERN
The Tate houses a phenomenal and ever-changing collection of art (making it great for return visits) and also boasts stunning London cityscape views from the café / restaurant on the 6th floor of the Boiler Tower.
OXO TOWER
Refreshments from the restaurant at the top of the Oxo Tower don't come cheap, but the view is well worth it, especially at night. As an alternative, you might also consider the Rumpus Room rooftop bar at the nearby Mondrian hotel.
GABRIEL'S WHARF
Right next to the Oxo Tower is Gabriel's Wharf a small courtyard with shops, cafés and restaurants. These are great for an inexpensive and down to earth pit-stop along your walk.
COMEDY & CABARET
From spring to autumn, the South Bank kicks-up a gear with the spectacular tented shows, including the Underbelly and London Wonderground festivals. I wouldn't necessarily recommend a show for a first date, but once you're a few dates in, these make for a great entertainment option and the perfect way to round off your South Bank date.
Covent Garden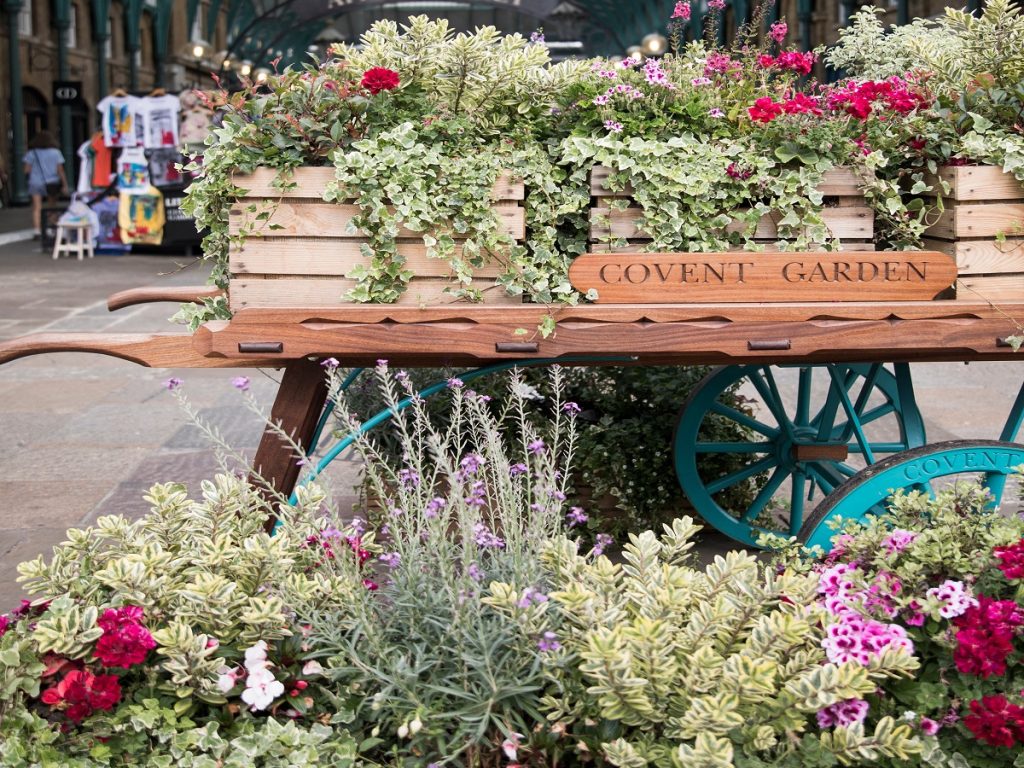 Covent Garden is a charming little cobbled street oasis with great gift shopping and stellar food and drink options. It's perfect for daytime or after-work dates. In the warmer months, you can enjoy the outdoor experience of the rooftop bars and patios, and at the same time you may even catch some street performers busking outside the west entrance.
Angel
Angel in Islington is a well-established nightlife hotspot that is rife with great pubs, bars, restaurants and nightclubs. For evening dates that end with drinks and dancing, you can't go far wrong here. The Old Queens Head is a gem of a bar / venue and a hot favourite with locals.
Hitting up London's Museums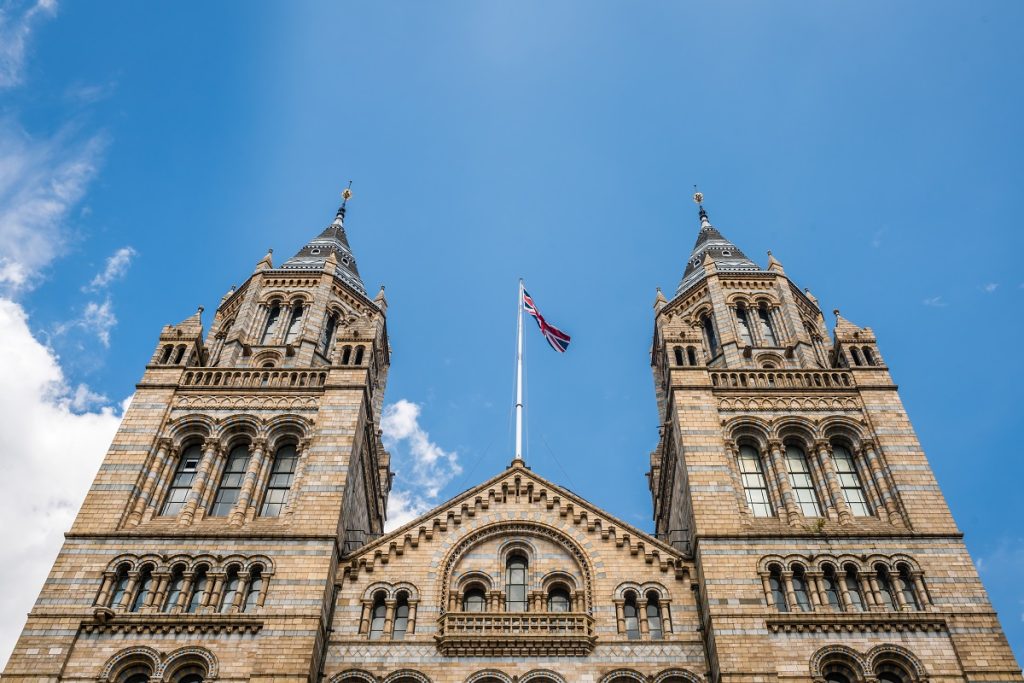 London's museums cover a broad range of interests so you can unleash your inner geek in all manner of ways. Just be sure to steer clear of peak times which might interfere with your relationship-building.
THE V&A
The V&A is London's foremost design and fashion museum. There are always great exhibitions on and previous subjects include David Bowie, Kylie, Cool Britannia and the costumes and style of James Bond. This is a great option for the fashion and pop culture loving kind.
THE SCIENCE MUSEUM
The Science Museum is a fun way to learn more about technology, physics and how things work.
THE BRITISH MUSEUM
The British Museum is where to roam to, to learn about other cultures and history from all over the world, including ancient Egypt, India, the Romans and Greeks.
THE NATURAL HISTORY MUSEUM
At the Natural History Museum you can learn more about the plants and animals that we share the planet with. The Wildlife Photographer of the Year Exhibition is a particular gem that always makes for a great date.
Other fun date ideas in London
If you're looking for even more fun date ideas, London has many on offer.
The suggestions below are generally a bit too much for a first date. They are a bit too involved or require too much investment. But they are GREAT for a 3rd or 4th date and especially after sex has become a feature in your relationship. Going on fun dates like this will help remind you both that you can still enjoy each others' company outside of the bedroom too.
PICNIC IN A PARK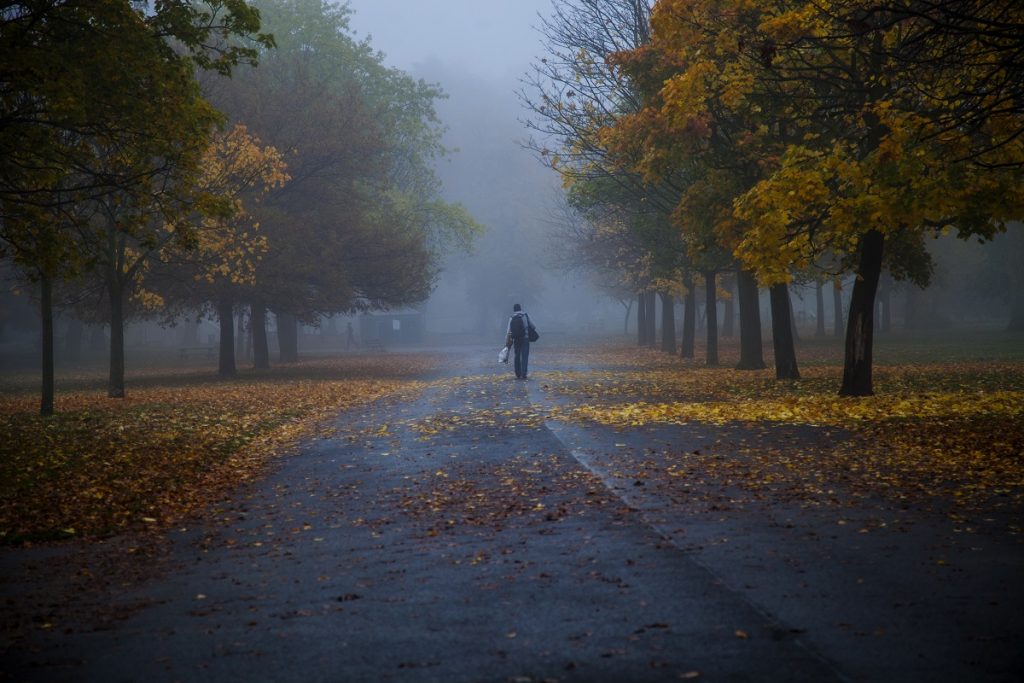 Weather permitting, you can have a great date and eat and drink well on a shoestring budget by assembling a picnic basket and heading for a nice nearby grassy park. If you're stuck for a location, any of these should serve you well: Victoria Park, Clissold Park, Kew Gardens, Clapham Common, Hampstead Heath, Blackheath, Regents' Park or Hyde Park. Some of these parks also hold open air theatre events, so look out for Shakespeare, live music, and stand-up comedy, which might follow on nicely from your picnic.
DANCE CLASSES
Learning to dance is a great dating activity – it gets you holding each other, having a laugh and gets your blood pumping. Bar Salsa is a personal favourite date spot of mine and has beginners' classes most nights of the week. It's also a short walk to Soho, where you can seamlessly continue your date in style.
ROCK CLIMBING
Rock climbing is an inherently exhilarating sport which can actually amplify the attraction that your date feels towards you through her excitement and arousal.  The Castle is perhaps the most aesthetically impressive climbing gym in London, but Mile End Climbing Wall and The Westway are excellent facilities for serious climbers and for showing off your skills.
BOWLING
All Star Lanes does ten-pin bowling right and has several branches across London, making ten pin bowling a compelling prospect to feature in your date plan. The venue is classy, the food and drinks are great and the service is excellent; leaving you and your date carefree to don a pair of bowling lane shoes and throw some balls around. This is especially a fun date idea if your date is athletic or competitive. If so, prepare yourself for some competition, high tension and quality trash-talking.
SHOOTING POOL
A game or two of pool can be good fun if you and your date have at least a basic level of skill (can shoot straight) and one or both of you have a competitive streak. You'll find many pubs and bars across London with a single pool table here and there, My personal pool hall favourites are Adventure Bar and the Four Thieves for style and fun respectively.
Conclusion
London is one of the easiest cities on the planet for pulling together a fun, interesting and engaging date.  Many of your options don't need to cost much either and can be found a short walk from each other, making it easy to change locations frequently.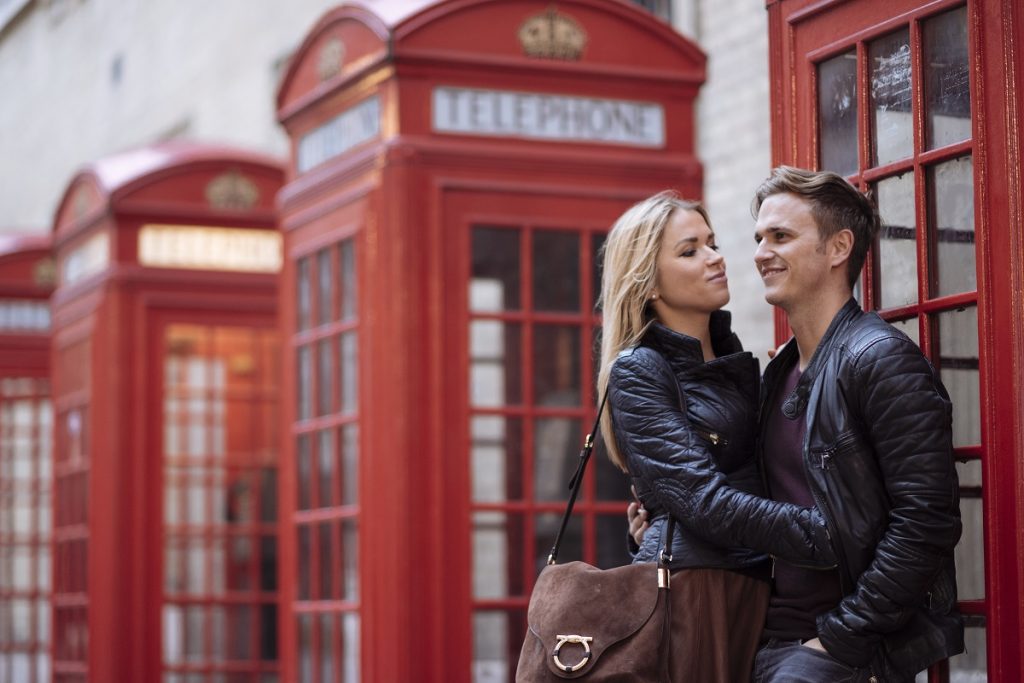 It's tempting to think that you can just wing it on a date without any planning, but be warned that it sucks to be left high and dry on a busy night in London with no nice private and cosy place to seduce your date.
My advice is to design and run your date plan a few times until you get comfortable with the date locations and options around you. Ideally even get to know the staff so that they greet you warmly, which will boost your social status and make you seem more attractive.
When you're on a first date, don't try out a new plan. Instead, try out new date plans on your fourth or fifth date or when you're already in a relationship. You don't need the added pressure of the unknown or unexpected on a first date.
From this day forth, you know all you need to know and you've no more excuses to ever have a crap boring date in London again.