People often think of Florida as this tropical beach oasis with palm trees and a warm summer breeze all year long. Which, they wouldn't be wrong. But often times people can forget the metropolitan side of Florida. The skyscrapers, city buses and bustling financial districts are all a part of what makes Florida such a diverse state. Tampa is no substitute to the city/beach life. With the dolphin filled waterways laced with tall buildings along the coast, it's Tampa that has developed to be the best of both worlds.
Nestled along the Hillsborough river and near the Gulf of Mexico, Tampa Bay has began to create a magnificent name for itself as one of the best places to visit when heading down South. With St. Petersburg and Clearwater being home to some of the best beaches in the world, you really can get the best of both worlds when staying in Tampa Bay. As for me, becoming a local to this city has been one of the best experiences. With an abundance of places to eat, things to do, and festivals to attend, Tampa will without a doubt be the new "it" place to travel. In many cases, Tampa has even been put on the map as one of the greatest places to call home as well. The real estate market in the city has seen a significant boom within the last few years making it the second largest metropolitan area within the state.
Here I have come up with a list of some of the best ways to celebrate your time while in the Tampa Bay area. There are so many things to do in florida and I feel it's great to try and hit every single one of them.
1. Hillsborough River Walk
This is one of the best ways to really experience the city! The river walk can start from Sparkman Wharf all the way down to Armature Works. Along the way you can learn about the wildlife that resides inside and along the river. You also can get some of the greatest views, especially while stopping at Curtis Hixon Waterfront Park. This is a great location to get your barrings because it's right next all that's happening in the downtown area.
2. Sparkman Wharf
Within the channel district of downtown, this is a modern waterfront hangout that is constantly being updated and made brand new. Here you can get an up close look at all of the cruise ships that park for vacationers while getting some magnificent views of the water. With its beautifully manicured lawn, here they have live music, street food stands, and some awesome bars and bowling.
3. Go To The Beach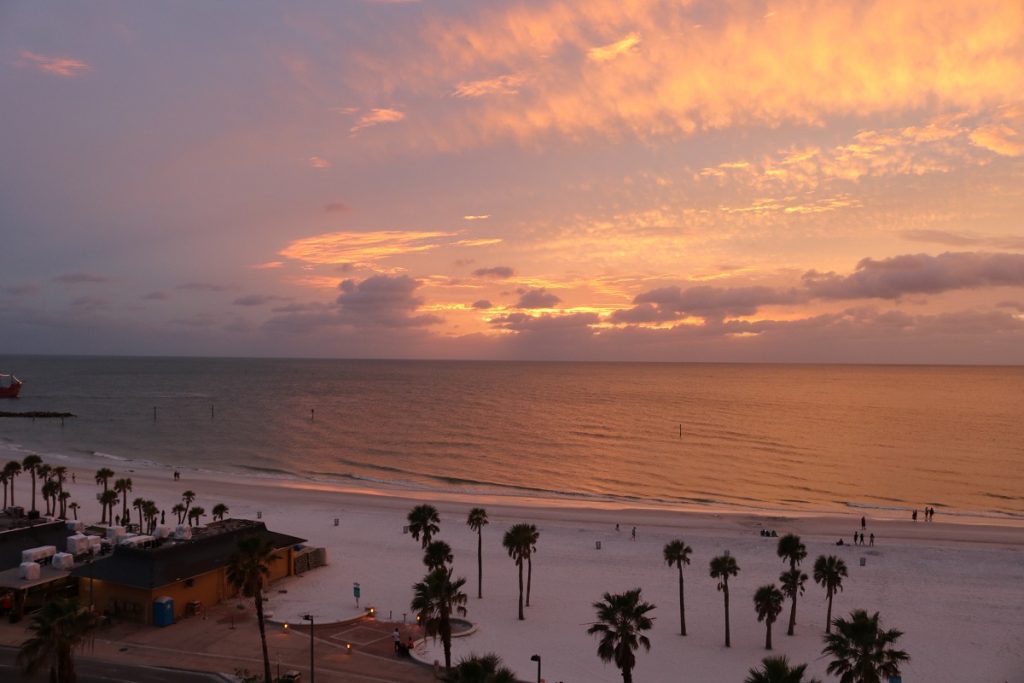 Would it really be visiting Florida without a fun and relaxing beach day? Tampa Bay is a tri-city area that tag teams with St. Petersburg and Clearwater. The beaches here are voted the number one beach in the country and one of the top 20 beaches in the entire world. Along with it's silky white sand in between your toes, the Gulf of Mexico has some of the warmest waters to venture into. Clear water beach also is home to the famous boardwalk Pier 60 which is host to some of the greatest fishing spots on the Gulf. Once evening starts, it's boardwalk is lined with live music and little pop up shops to enjoy.
4. Hyde Park Village
Hyde Park Village is where my daydreaming really kicks in. The houses down the streets of Bayshore are what dreams are made of and are just absolutely stunning and magical. Walking through the streets draped with old oak trees and around it's outdoor shopping area early in the morning is one of the most relaxing ways to start a day. With the high end shops, dine-in movie theater and top rated restaurants, it's deemed a must see around Tampa.
5. Walk the University of Tampa Campus
Dating back to the 1800's, this private university (formerly a luxury hotel) is home to the Henry B. Plant Museum. This is one of my favorite places in the city to show visitors due to it's jaw dropping architecture and beautifully manicured lawn. It's dripping with incredible history about the city and explanations as to how this magnificent facility came to be. This is located just across the river from Curtis Hixon Riverfront Park which will give gorgeous views of the entire city.
6. Zoo Tampa at Lowry Park
I love this zoo so much I actually became a member! The zoo in Tampa was featured on National Geographic's Secret Life of the Zoo during it's third season which showcased just how well these animals are cared for and the level maintenance that goes into this facility . Here you can see all different kinds of animals from all around the world and even feed the giraffes for just a tiny additional charge. (I think it was around $5 with my membership pass). Visiting here can easily take up about half the day and it is totally worth it.
7. Gasparilla Festival
If you plan accordingly, you could be in Tampa during the biggest festival of the year, that being Gasparilla. This usually takes place at the end of January each year and is so huge, it's known as Tampa's Mardi Gras. Originating in 1904, this pirate themed invasion starts with the Jose Gasparilla pirate ship shooting canons off into the city and "taking over" Tampa Bay. Then starts the four mile parade followed by a night of festivities while everyone is in their full pirate garb.
8. Cross Bay Ferry
This is the most fun way, in my opinion, to get from St. Pete's to Tampa. Enjoy a drink with the wind in your hair and the views of the bay while making the trek from the beach to the city. Currently the ferry is only running from November to the end of April but because of its growing popularity, the city is working on making it a year round means of transportation.
9. The Florida Aquarium
Right in the center of it all, the Florida aquarium in downtown Tampa is the perfect way to get educated on marine wildlife while still having fun! As a nonprofit organization, the aquarium does lots of coral research and does incredible work to restore the declining population of coral along with sea turtle rescue and rehabilitation work.
10. Visit the Hillsborough River State Park
Maybe it's time to venture further out of the city and get a feel of what the true old, southern Florida used to look like before modernization. The park consists of almost 3,000 acres and within that, have just over seven miles worth of trails to explore. These old southern bayous, draped with vines and surrounded by wetlands and mangroves are home to so many varieties of animals. You can camp in the state park and go canoeing down the rivers, just be sure to watch for the occasional splashing of the alligators.
11. Tampa Theater
One of the greatest historic landmarks our city has. This gorgeous theater first opened in 1926 and hasn't slowed down since. On occasion they host events that you can attend, but on a more daily basis the theater showcases a wide range of documentaries, foreign, and independent films. You can also catch a live show which feature comedians and musicians from all over!
12. Busch Gardens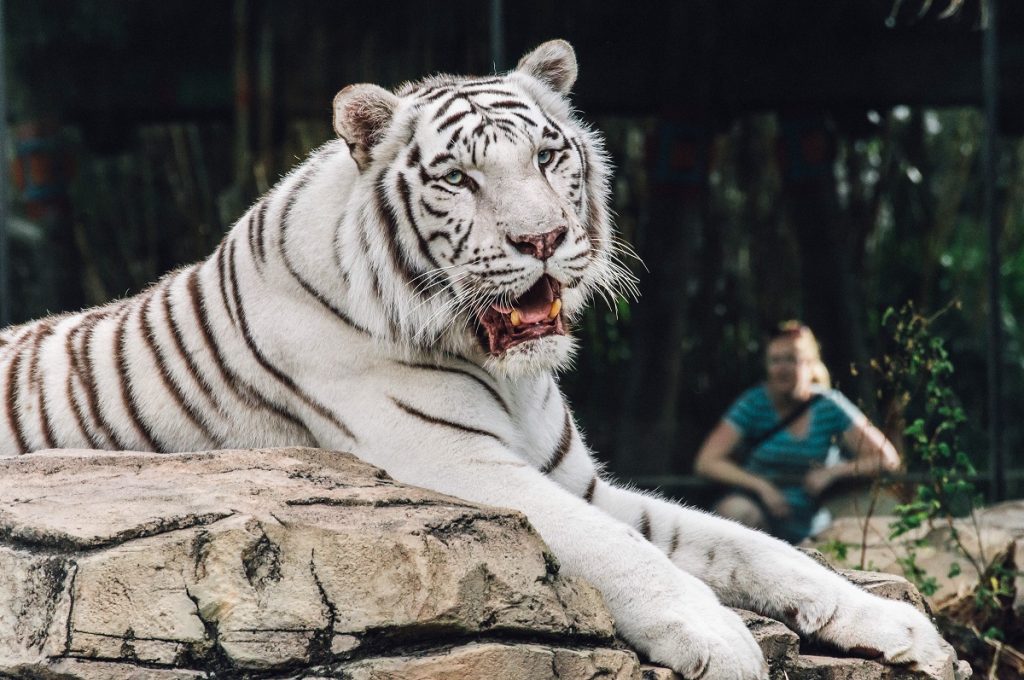 When you want some more Adrenalin for your day! This African themed animal theme park has been a go-to spot for many years around Tampa. If terrifying and adventurous roller coasters aren't your thing, theirs plenty of low key activities you can do like soaring on the Skyride, catching a show, or riding the famous train to get an awesome view of the exotic animals that are home to the park.
13. Ybor City
The place where the Cuban sandwhich calls home. Historic Ybor is certainly one of the most unique areas of the city with it's cigar scented streets, historic architecture and vintage style boutiques. While honoring it's Cuban and Latin American history, Ybor is most popular for it's nightlife and is home to many very famous places to stop into such as Columbia Restaurant which dates back to 1905, and Tabanero Cigars where you can watch people hand roll each and every cigar made.
14. MIDFLORIDA Credit Union Amphitheatre
Going to an outdoor concert is probably one of the most fun things on my list of what to do. Luckily Tampa has an AMAZING outdoor amphitheater that hosts some of the biggest names from all over. Just a short 10-15 minutes from downtown, here you can enjoy the sunset, lay in the grass with a drink in your hand and listen to one of your favorite artists.
15. Florida Museum of Photographic Arts
Couldn't resist putting this on the list! This museum is located in the center of it all, just next to Curtis Hixon Park. FMoPA showcases national and international photographic artists and can also offer lectures from notable experts on specific exhibits that may be currently showcased. This was one of the first date nights my husband and I had when first moving to the city and it was one I'll always remember. Visiting here is such a great way to experience different cultures and appreciate different genres of photography.
16. Catch a sports game
Tampa Bay isn't a stranger from the professional sporting world. Amalie Arena is in the heart of downtown and is home to the Lightning hockey team. Here they also host many huge concerts which can be SO much fun. Along with hockey, we also have an awesome baseball team! The Tampa Bay Rays are a part of the American League East division and you can catch a game with them at Tropicana Field. This year the city is also very excited to welcome Tom Brady and Rob Gronkowski to The Buccaneers family. In the year 2021, Tampa will be host to the Superbowl!
17. Visit Park and Rec
Located near the Channel district downtown, this 'adult playground' is such a fun way to let loose and rediscover your inner child. You can really experience that college party vibe while stopping by their four bars, grabbing some awesome food and watching one of their 45 TV's. Here they also feature retro arcade games, classic lawn games like giant beer pong out on the patio, and a dance floor with VIP booths.
With this just being a few of the fun things to do around the city of Tampa Bay, there is also an abundance of amazing culinary ventures to experience.