A magical and mystical country Morocco is located in North Africa, and two coastlines North Atlantic Ocean and Mediterranean sea connect with it.
Morocco is not just famously known for being the most exotic tourist spot but also has a vast and rich culture and history. The reason is that it is a country of Berbers and Arabs, that lives in Mountain region ruling. This place for ages making it well-known kingdom all over the world. While decedent's of Spain and Portugal refugees are also part of its population, and all their respective culture, spices, cuisine, trade goods, history, architecture and lifestyle which attracts tourist from all over the world to visit this magical place
Here we are going to discuss the fifteen best places to visit in Morocco.
Fez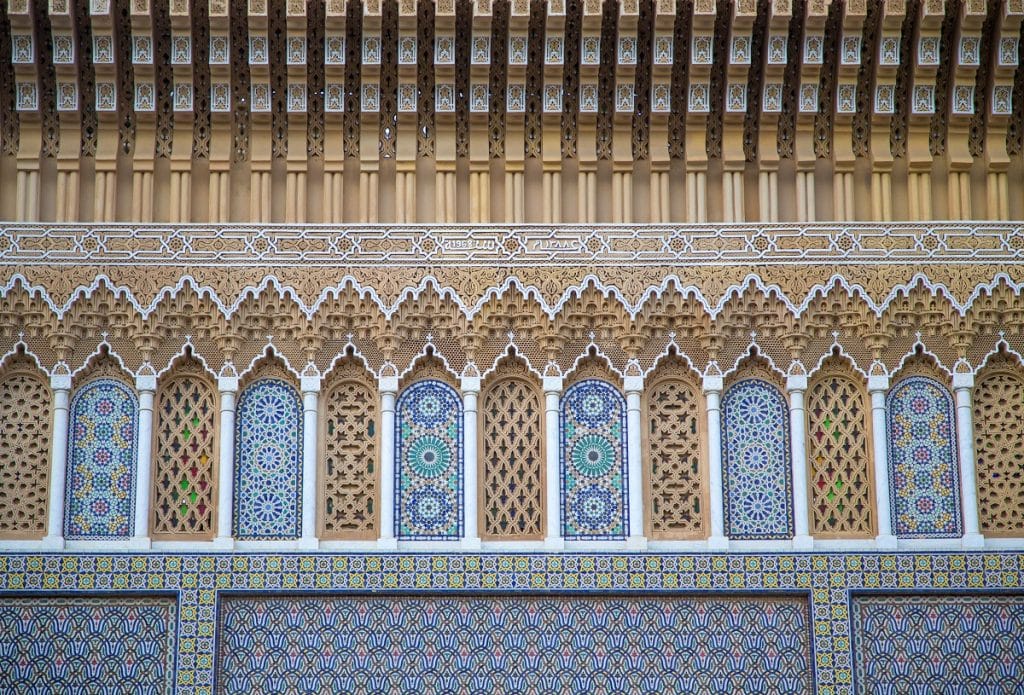 Located in the Northeast part of Morocco, Fez is popularly known as country cultural capital because it is the oldest imperial cities created in times of Idrisid rule and has vast historical significance in Morocco.
Here you can experience real eight century Morocco in Fez el Bali (Old Fez), the thirteenth century Fez el Jdid (New Fez) and Morden urban areas of Ville Nouvelle constructed during the French colonial era.
Here tourist can feel medieval times as they see Royal Palace that is still used by Moroccan King, garden, tomb and mausoleum, traditional houses, staircase column that dated back to 12,00 years ago, and authentic Moroccan cuisine as in spicy Moroccan food gives tourist complete experience of real Moroccan lifestyle.
Marrakech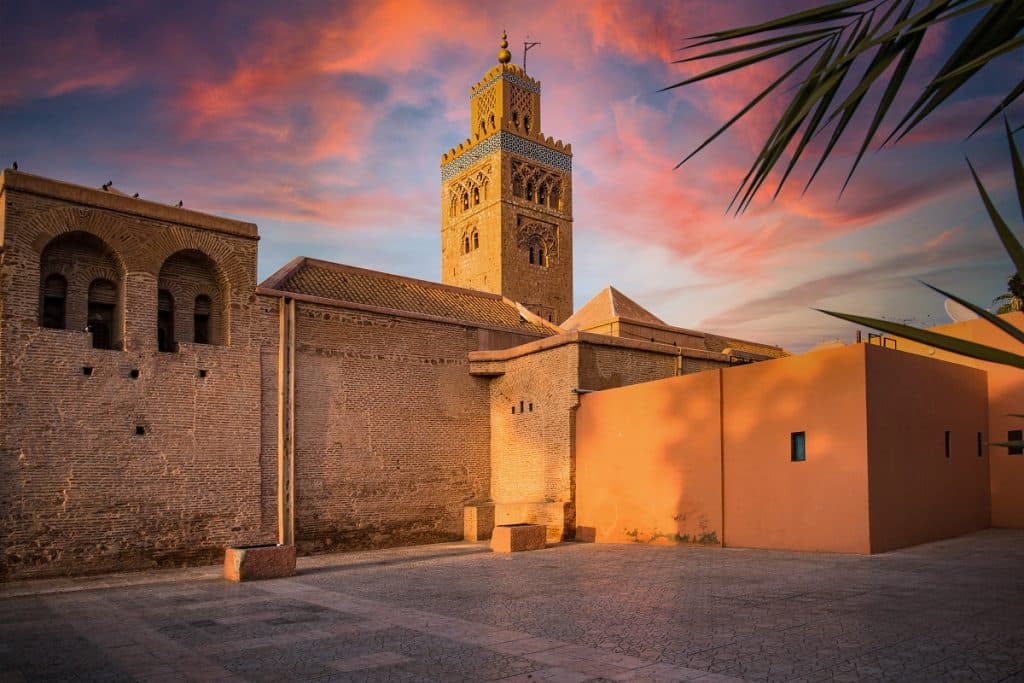 Marrakech formally known as Imperial city, is the fourth largest city in the Kingdom of Morocco. Located in the North, it is surrounded by the beautiful snow-capped Atlas Mountain. Berber founded this region in 1062. The red walls houses and red stone buildings of that time give this city nickname of the "Red City". It's alleys spread throughout like a maze around the marketplace.
Here are many attractive sites to visit like Jardin Majorelle, Palacio da Bahia, Medina of Marrakesh, Jemaa el Fnaa, Active Moroccan adventures and Andre Heller's garden.
Here tourists can enjoy the magical culture of Morocco Imperial style. The henna artist was found everywhere, and you can buy souvenirs like oils, textiles, pottery and jewellery.
Casablanca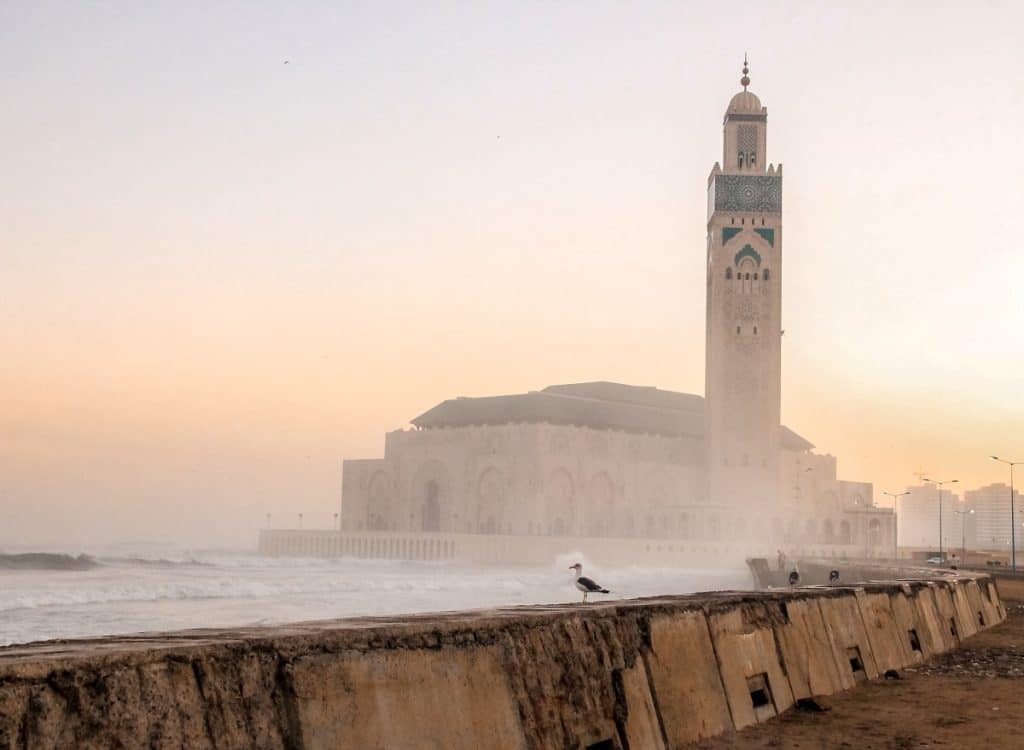 The largest city of Morocco, Casablanca, is located in the central western part of Morocco surrounded by the Atlantic Ocean. This is also cosmopolitan, industrial and economic part of Morocco and that's why it is known as diversity central. Here people and culture of all over Morocco reside, and neighbourhood here is lively day and night.
The best tourist attractions here is The King Hassan ll Mosque, which is also the largest mosque in Morocco and third largest in the world. Old Medina which is a traditional town in Casablanca. Shrine of Sidi Abderrehman, Hammam (Turkish style baths) and The Corniche, or famously known as urban Casablanca because here resorts and hotels are lined up around blue Ocean, along with antique shops, cafe, Western styles movie theatre and Western fast food restaurants if you want to indulge in different cuisine's.
Meknes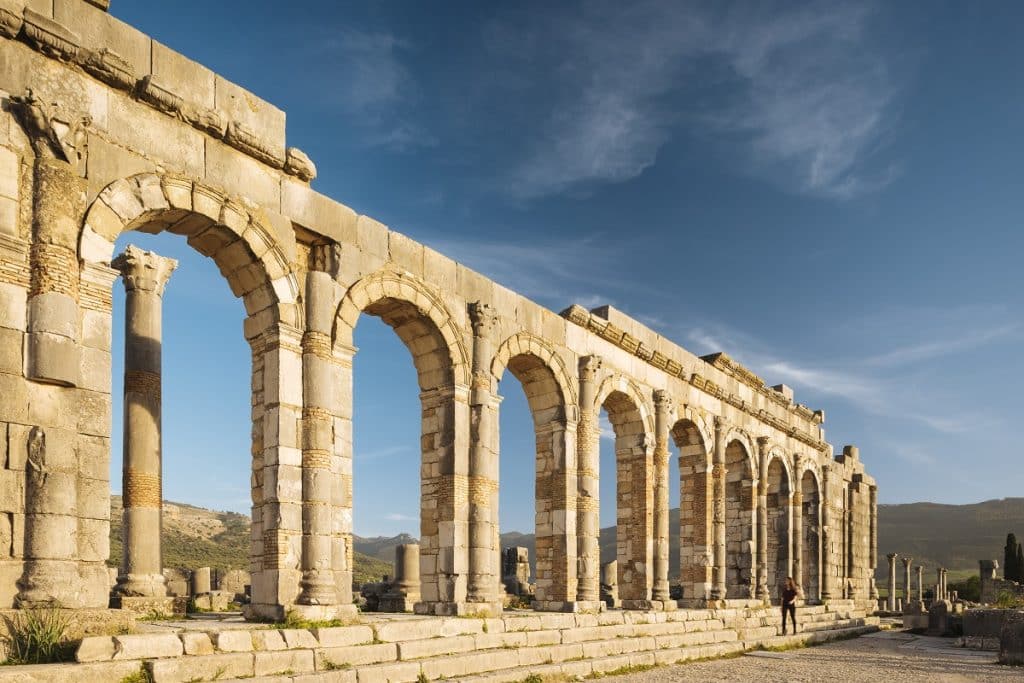 Located in Northern Central of Morocco, this city is a reflection of the imperial past. Here lies the Mausoleum of Sultan Moulay Ismail who made this city in the 17th century. The remain of Bab Mansour large gate with arches, courtyard and fountains give tourist clear picture of that time.
The other spectacular sites are Volubilis a Roman Villa constructed in Roman times and many artefacts are stored in Rabat's Archaeological Museum. Here many Mausoleum, mosque, gardens and Royal stables attract tourist every year.
Merzouga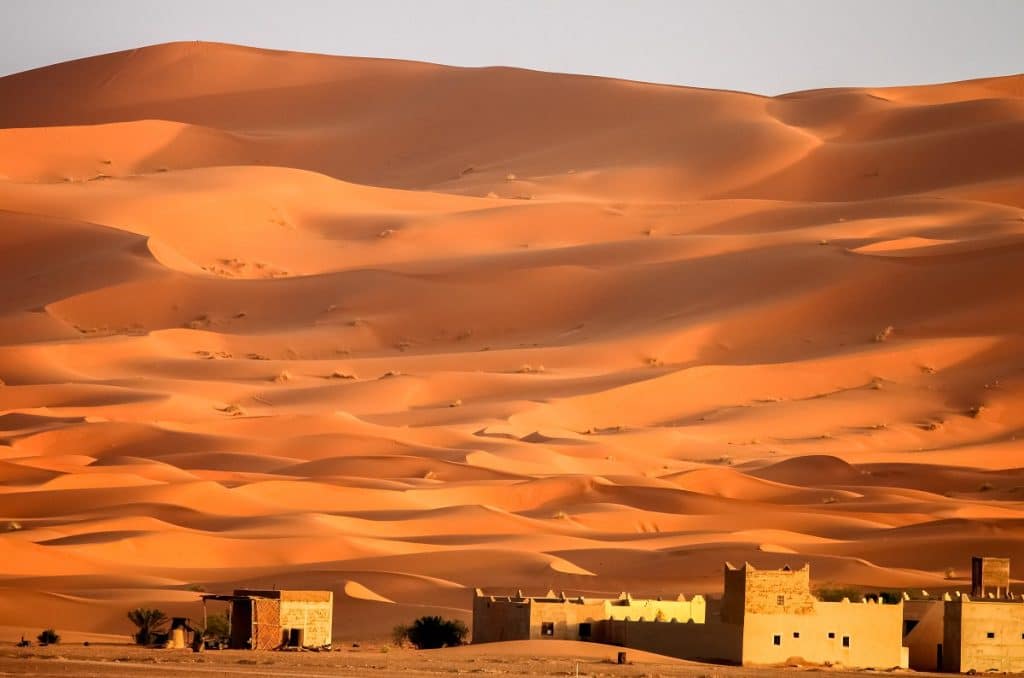 Merzouga is a small village in the Sahara Desert and close to the Algerian border and here lies Dayet Srji which is a seasonal salt lake that's often dry in summer.
It has been described as desert theme park because tourist here come to experience Morocco Sahara lifestyle, here they enjoy camels rides across the majestic sand and experience Moroccan desert safari.
Rabat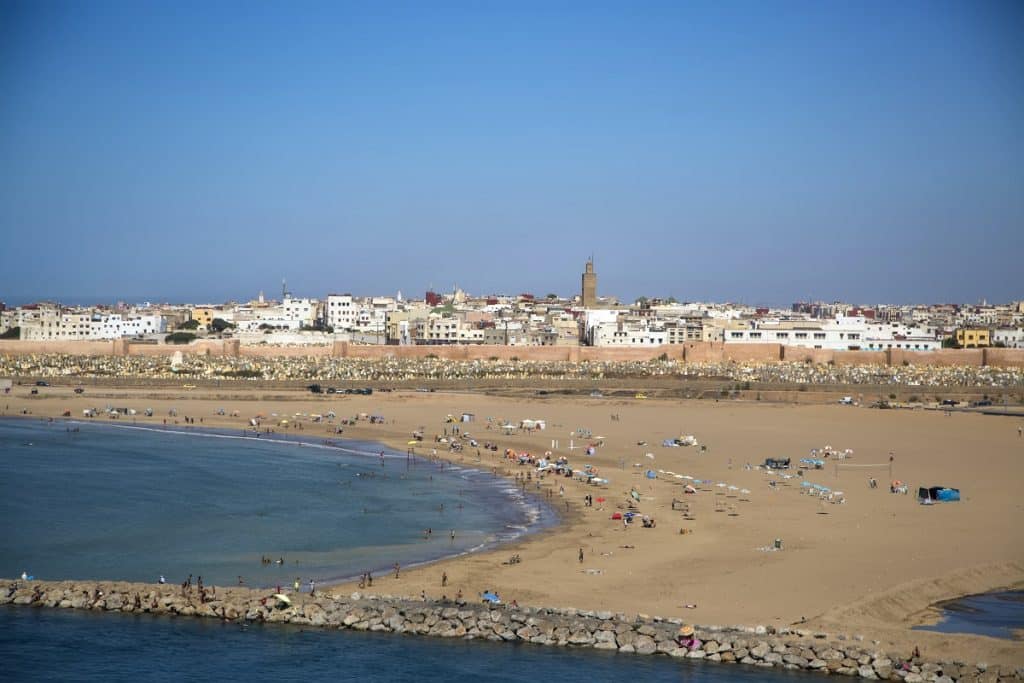 Capital of Morocco and the political structure of this country is less famous than other Moroccan cities but still tourist visit this place. It has clean environment filled with lush palm trees, crystal clear water beaches, Kashba, Oudaias and Rabat museum. Medina filled with all types of goods and souvenirs and Mausoleum of King Mohammad V are here to visit.
Tangier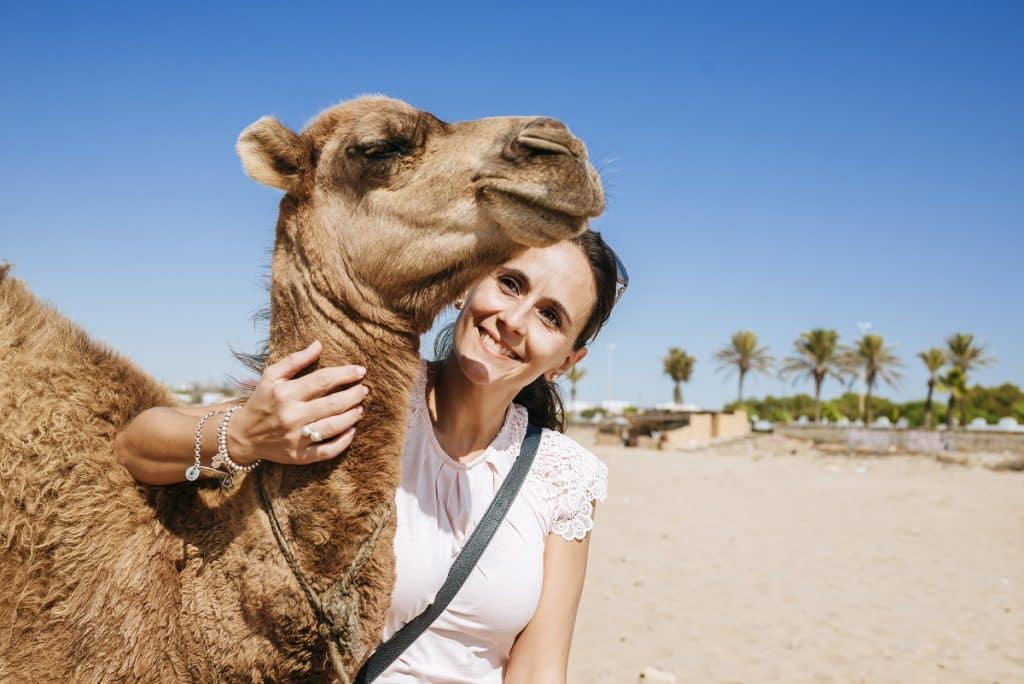 Tangier is a really important city because it is the port city of Morocco and located in the Strait of Gibraltar. It connected with sea route between Africa and Europe, a trademark since Imperial times.
This city has mixed cultural heritage of North Africa, Spain, Portugal and France and tourist get to experience all these cultures in one place.
Here beautiful cafe is situated on whitewashed hills looking over the Mediterranean sea. Old Kasbah and Phoenician tombs with great history and Kasbah museum to create awareness about Moroccan heritage, aside from that clean narrow streets and Market place capture tourist attention to shop here for souvenirs.
El Jadida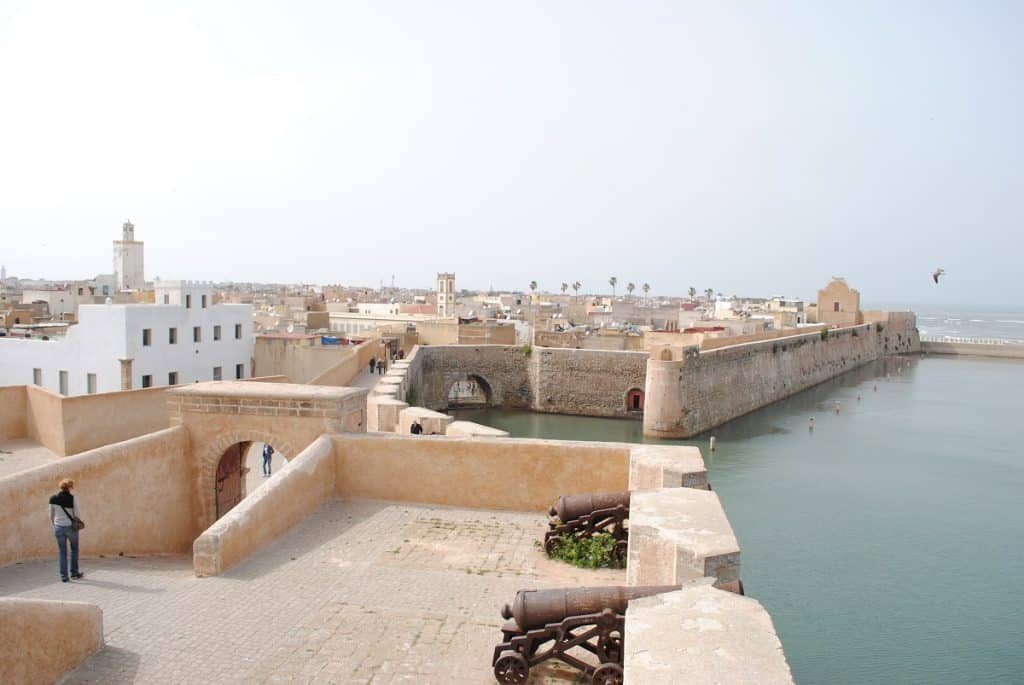 Another port city but this one connected with the Atlantic Ocean and located in 106 km South of Casablanca city. A Paradise in Moroccan for both local and tourists alike who came here to relax on the beach and many other activities provided by this city.
As trading rout here also many mix culture are found.
Foreigners swim and sunbathe on Sidi Bouzid beach along with surfing and kite surfing, Mazagan beach resort and Golf club provide a relaxing and luxurious atmosphere to spend your vacation.
El Jadida was once Portuguese stronghold about 250 years ago, and Portuguese Cistern still reflects that era. The nightlife here is vivacious and night clubs and bars are filled with people keeping this city alive at night.
Essaouira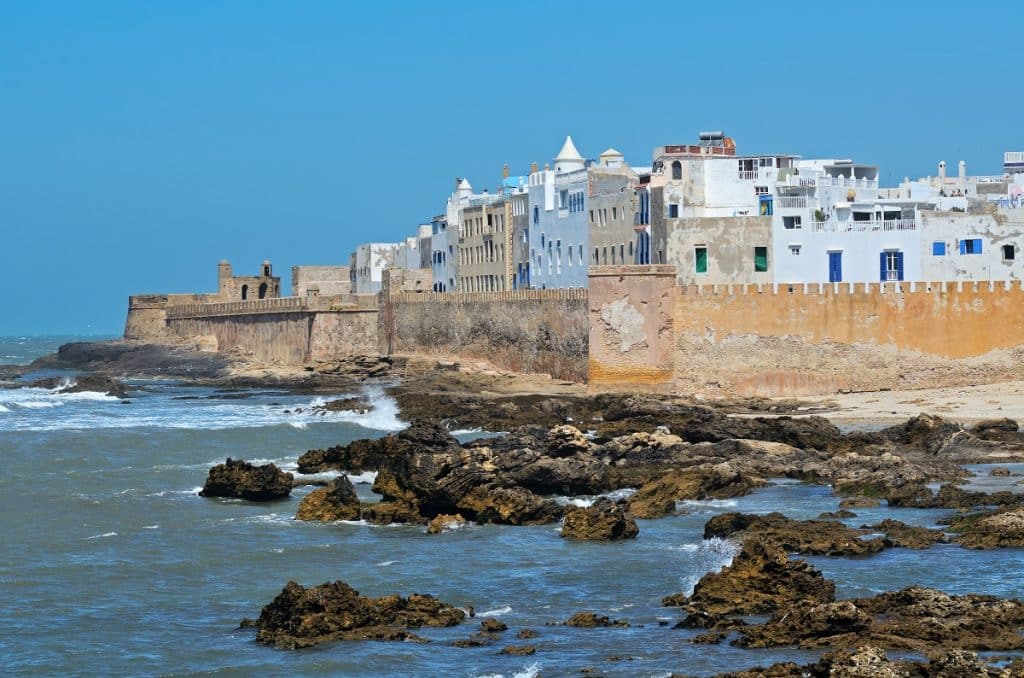 Essaouira also once called Mogador is a port city that is located in the western Moroccan region of Marrakesh – shaft surrounded by Atlantic Coast.
This town is popular since the 18th century after it created seafront ramparts by European Engineers.
This place is also renowned for its Musical festival where people from far and wide as well as local Moroccans came here to participate or just enjoy the music.
Fish Market and fish port is another big factor here because here people enjoy rich Marine life because of the Atlantic Ocean.
City Crescent Beach is most popular among tourist for relaxing environment, swimming, surfing, windsurfing and Kite surfing.
Agadir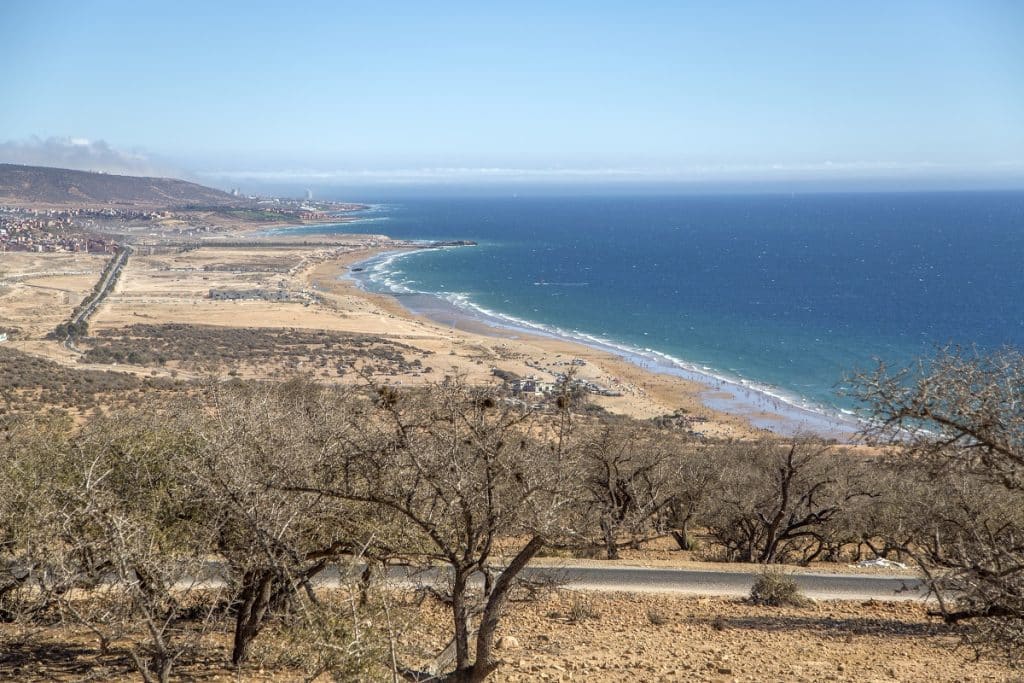 Agadir touched the coast of Atlantic Ocean along the southern side of Morocco and lay beneath Anti-Atlas Mountains also known as 'Gem of Morocco' because of its beautiful sites of white houses with golden beaches surrounded by crystal blue waters of Atlantic Ocean.
This is Paradise spot for Moroccan and European alike who visit here.
Agadir provides various sites and activities for its tourist like boat trip around city and camel and buggy rides to experience traditional transportation. It also has luxurious resorts alongside beaches, restaurants and especially seafood fresh from the nearby sea. Other than that it has beautiful Kasbah, market, golf courses and bars for tourists enjoyment.
Oukaimeden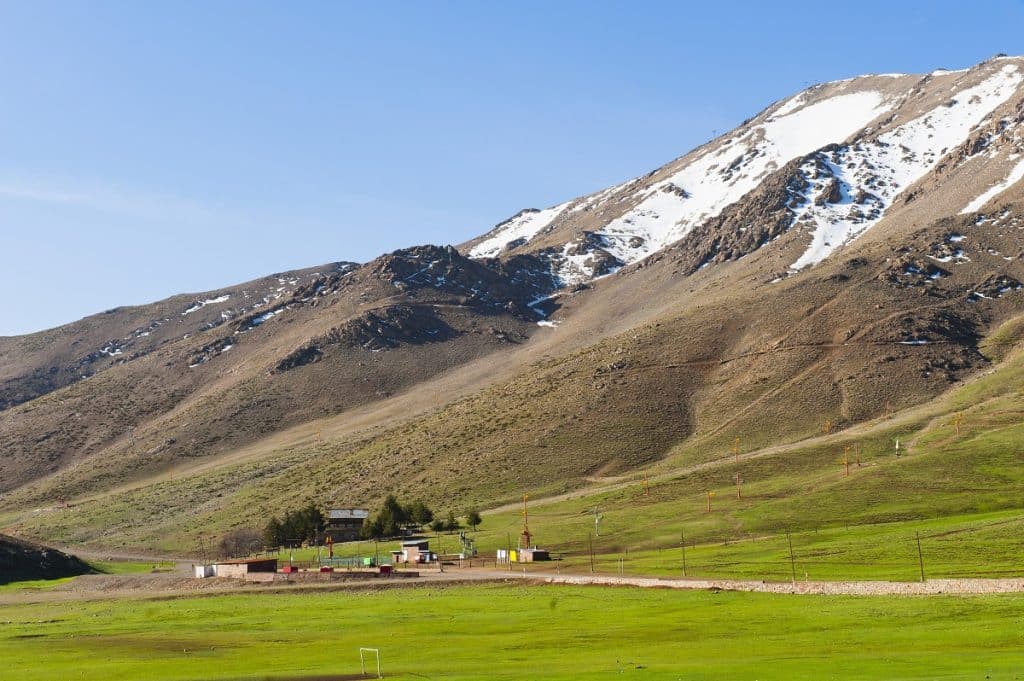 Morocco is not just famous for its magical Deseret or mystical landscape, but it is also famously known for its Magnificent snow-capped Mountains, and that's why tourist visit Oukaimeden (Ukayemdan).
This is a ski resort in Atlas Mountain near Jebel Toubkal, and it is the Highest ski resort in the whole continent of Africa.
The skiing area is stretched throughout 2.600 meters to 3.200 meters and has six ski lifts.
Here hotels, ski school, rental equipment are also available for tourists plus the beautiful views of the mountain and surrounding cities.
Al Hoceima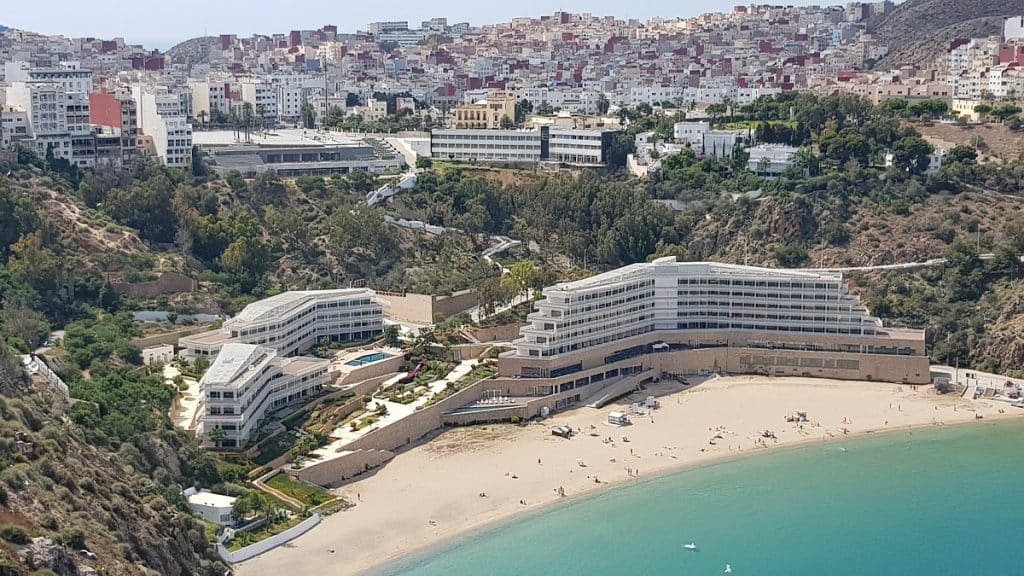 Located in northern Morocco on the edge of Rif Mountain and surrounded by the Mediterranean Sea . It is popularly known as couple's Paradise because , it's a famous honeymoon destination.
It has a pleasant climate and beautiful beaches with golden sand surrounded by the Blue Ocean where you can relax, swim or surf.
On the harbour, you can enjoy cruising, boating and fishing and it has plenty of restaurants and resorts surrounded by the beach.
Plus you can explore and trek nearby cliffs and climb Rif Mountain to experience the beautiful view of this city.
Chefchaouen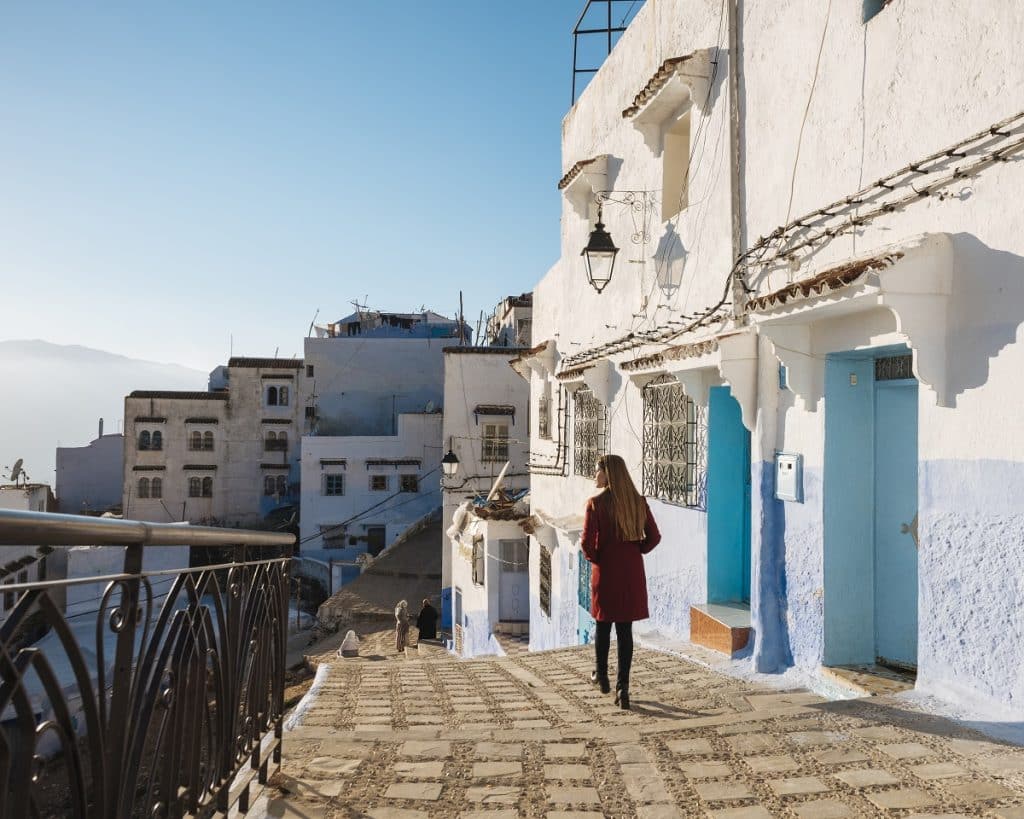 Chefchaouen or Chaouen famously known as the blue city, is a city like no other you will ever see anywhere in this world.
Located in North Morocco near the Rif Mountains, this blue City has a lot to offer to it's a tourist.
The narrow lit maze-like streets are filled with market and trade goods. The coast has rich Marine life and food here is amazing.
Still watching the sunrise of this city itself , bring calm and peace to its visitors.
Ouarzazate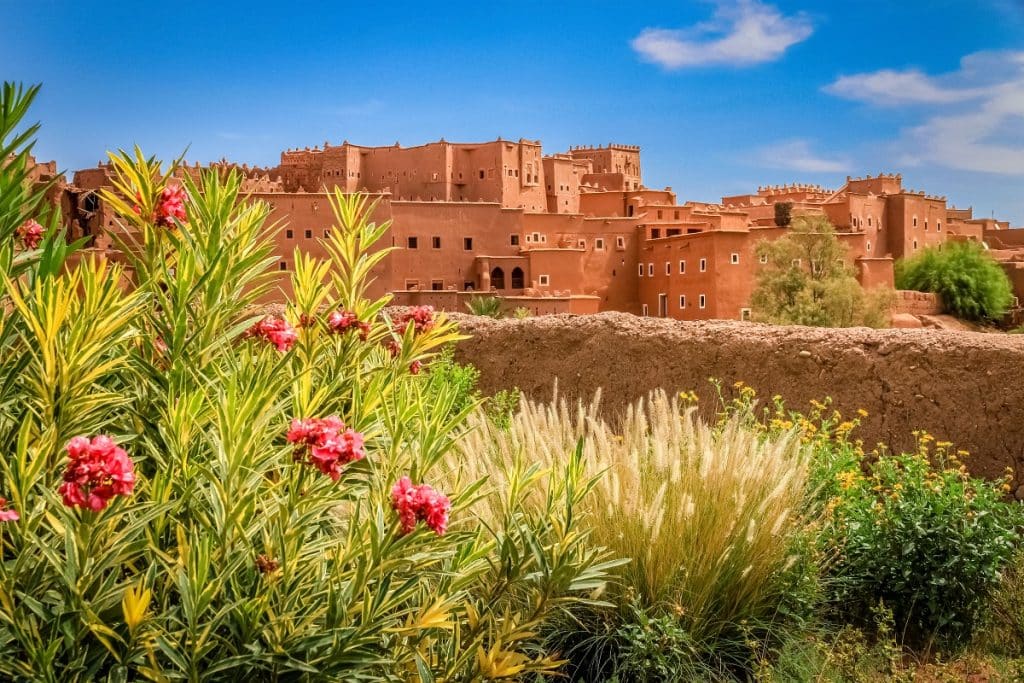 Ouarzazate or as it's famously known as 'Red City' has been featured in many great Hollywood movies.
Located in South of Morocco beneath the High Atlas Mountain, this city is also starting point for the Sahara Desert.
This city is declared UNESCO World Heritage Site, and here tourist can visit Ait Bin Haddou an architectural treasure site of Morocco of pre 18th century. You can explore surrounding Desert Grove and safari and Dades Valley.
Plus the tourist who want to experience legendary movies here then visit Atlas Film Studio.
Asilah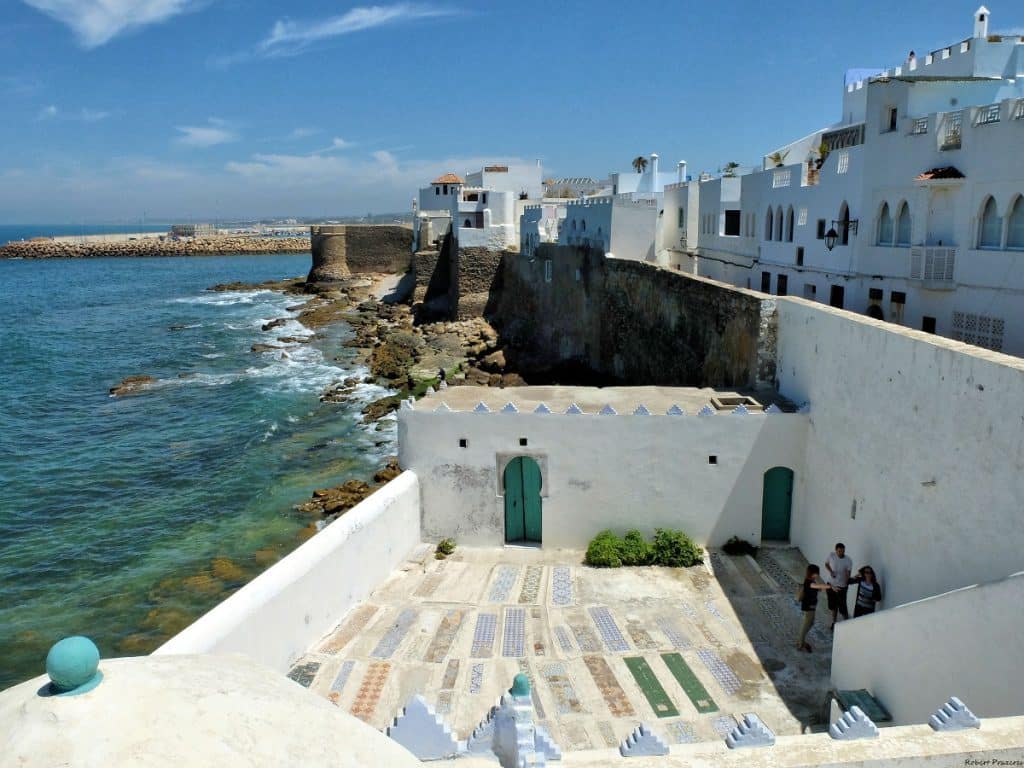 Asilah is town located in South of Tangier and surrounded by the Atlantic Coast.
During the 15th century, Colonial Portuguese has built gates and ramparts that can be seen to this date.
Here tourists can enjoy the beautiful seaside, beaches of Golden sands, a street filled with blue and white houses, explore historical architecture and centre. Medina where they can buy local products and experience the delight of authentic Moroccan and Spanish cuisine in many great restaurants.