Winter is coming…actually, it's already here. For me, who hates the cold and the winter, writing this article was a huge effort: looking at pictures of mountains covered in snow made me desperately wish it was summer already! 🥶
I admit that the mountains in winter are stunning and their landscape its breath-taking. Plus, I know that many of you are fond of skiing and that you might plan a trip to Italy between November/December and March/April. So…while dreaming of beaches & hot sun, I wrote this article to help you choose the best places in Alps where to ski here in Italy! 😉 ⛷
All of them are in the northern part of the country, in the Alps. In particular, the best spots can be found in the following regions (from east to west): Aosta Valley, Lombardy, Trentino Alto-Adige and Veneto.
So, put your skies on…and let's get started! 😊
Courmayeur – Aosta Valley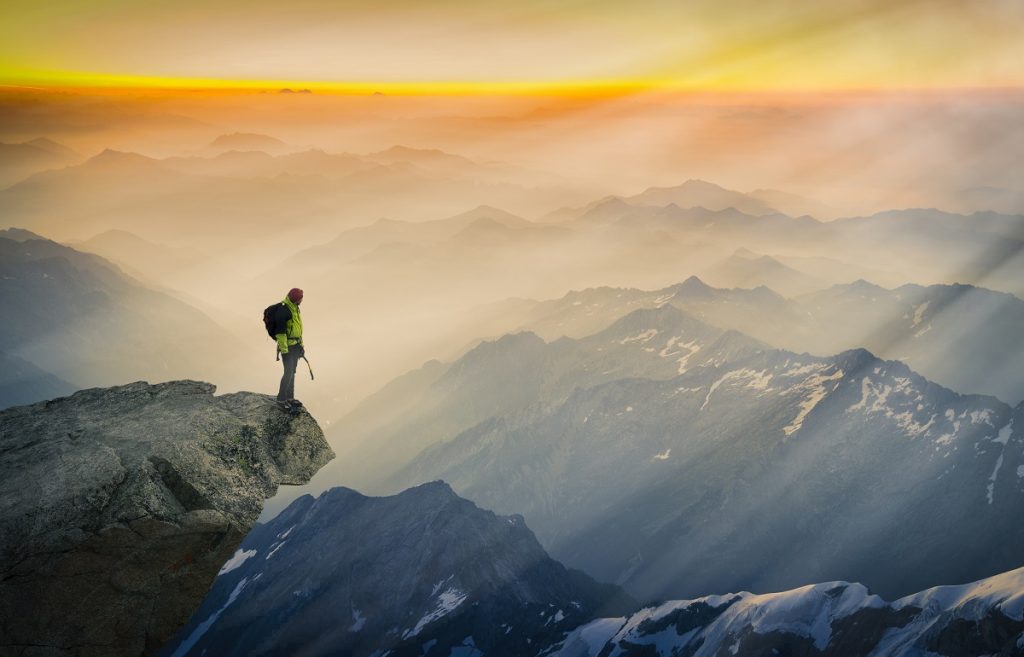 Where: Aosta Valley
Max height: 1224 mt
This place is considered one of the best, if not the best, in the whole of Italy. Chécrouit-Val Veny ski area is in fact the perfect spot since it offers over 100 km of ski slopes, suitable for everyone, regardless of your age or experience. Head to Planpincieux if you are into cross country skiing or go freeriding with an awesome view of the White Mount.
Did you know that Courmayeur is called the Pearl of the Alps? Besides the amazing landscapes and the wide range of skiing opportunities, the city itself is really beautiful, with typical wooden chalets and balconies decorated with flowers.
Madonna di Campiglio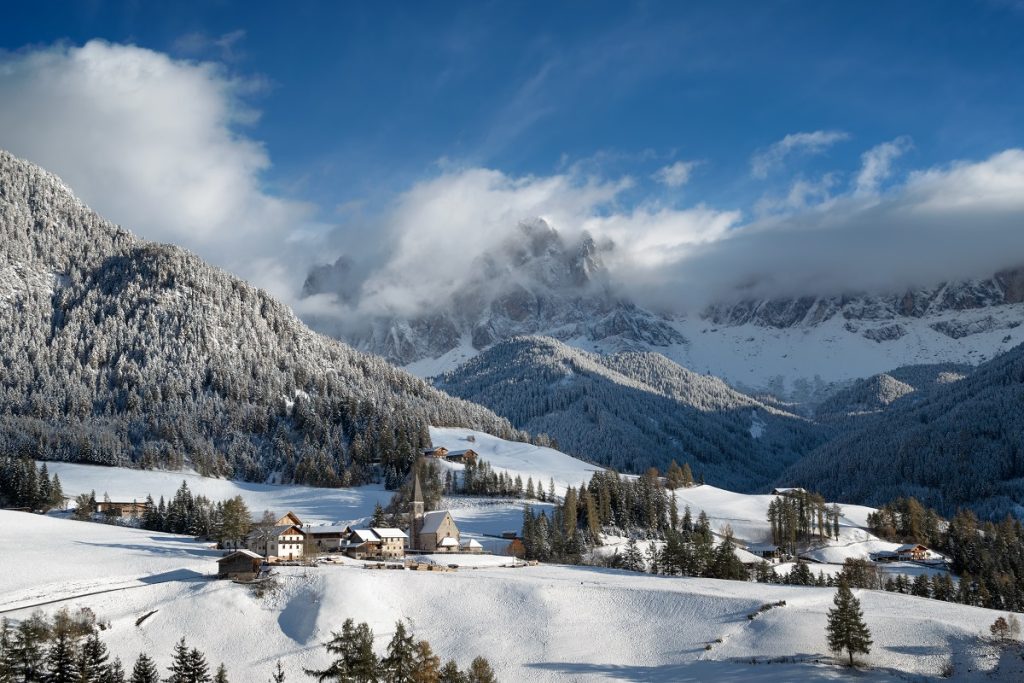 Where: Trentino Alto-Adige
Max height: 1550 mt
Well-known also abroad, Madonna di Campiglio is one of the best locations in the Alps thanks to its amazing setting between the Dolomiti, which are UNESCO World Natural Heritage and the Adamello glaciers. It offers beautiful ski slopes and one of the biggest snow parks in the country. It is also famous for the historic "3-tre di Campiglio" ski slope, used for the World Cup's special slalom.
Cortina d'Ampezzo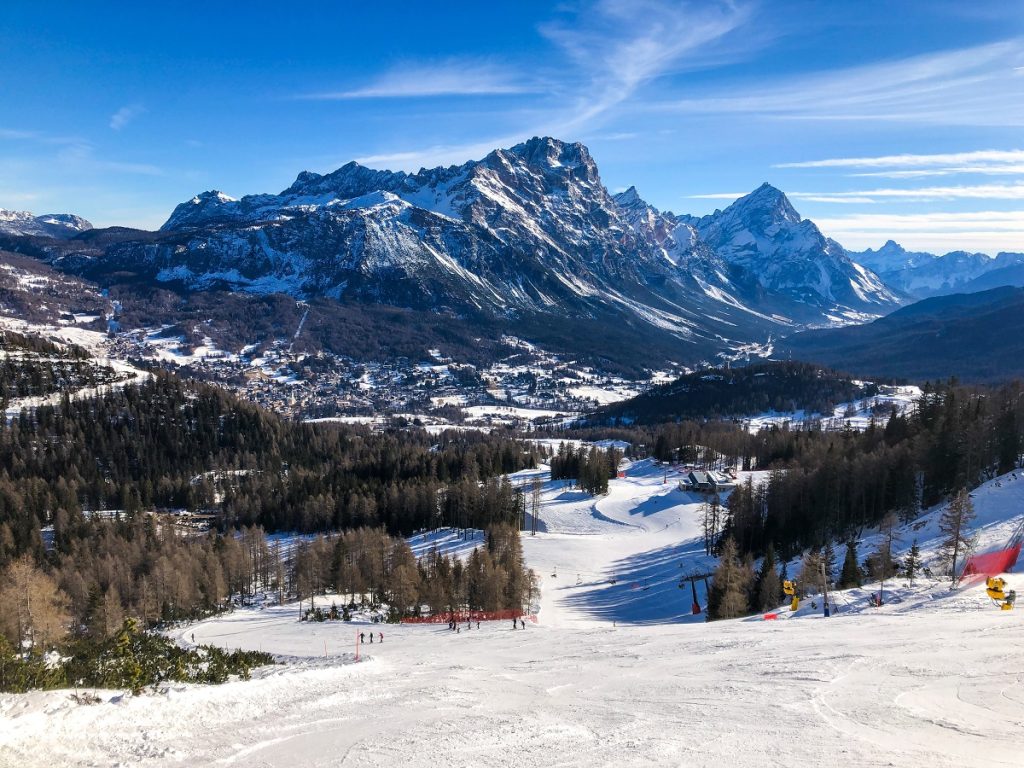 Where: Veneto
Max height: 3244 mt
Cortina is one of the most renown Italian skiing spots, thanks to the World Cup's races performed in the Tofane's Olympia ski slope. And guess who also "skied" here? James Bond for the "For your eyes only" movie!
Besides that, Cortina is a prestigious (and quite expensive) location, perfect for anyone, especially families with kids. The Dolomiti d'Ampezzo Natural Park offers stunning naturalistic landscapes, while the city and the whole area offer a wide range of culinary and cultural traditions.
Cervinia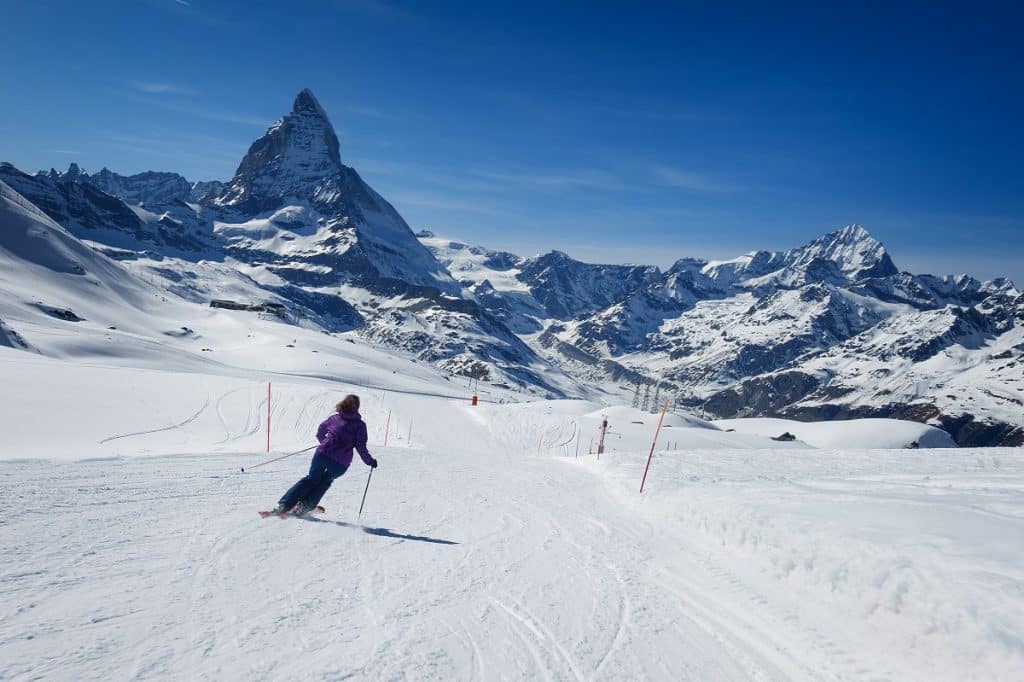 Where: Aosta Valley
Max height: 3480 mt
Cervinia is called the Pearl of the Aosta Valley and for more than one reason. While the city in itself isn't so nice like Courmayeur, the ski slopes, the landscapes and the sports opportunities make it a must-visit place for all fans of winter sports.
If offers more than 150km of ski slopes, connecting the Italian to the Swiss side, between the beautiful Cervinio and the Monte Rosa mountains. If you are into cross country skiing, snowboarding or other particular sports such as snow bike, kite surf, eliski and snowmobile, then you should definitely book your holiday in Cervinia.
Canazei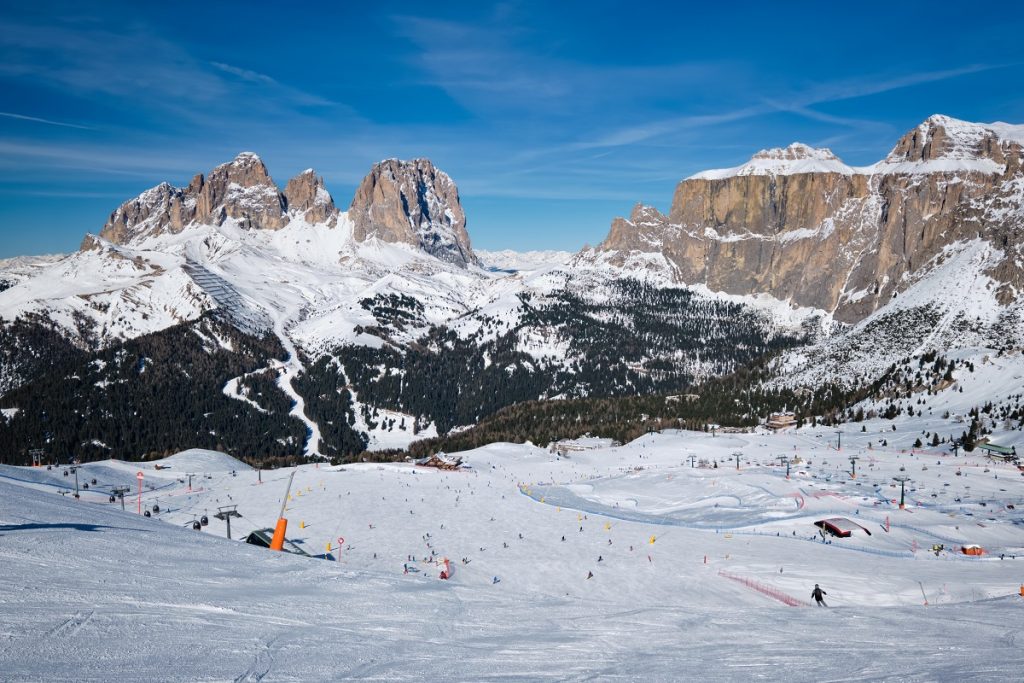 Where: Trentino Alto-Adige
Max height: 1500 mt
Located in the beautiful Fassa Valley, Canazei is worth a holiday for expert skiers and lovers of winter sports: any type of skiing, snowboarding, ice hockey, ice skating and more. Many ski competitions are organized here, such as the famous Sellaronda Skimarathon, that takes place every year in February.
Corvara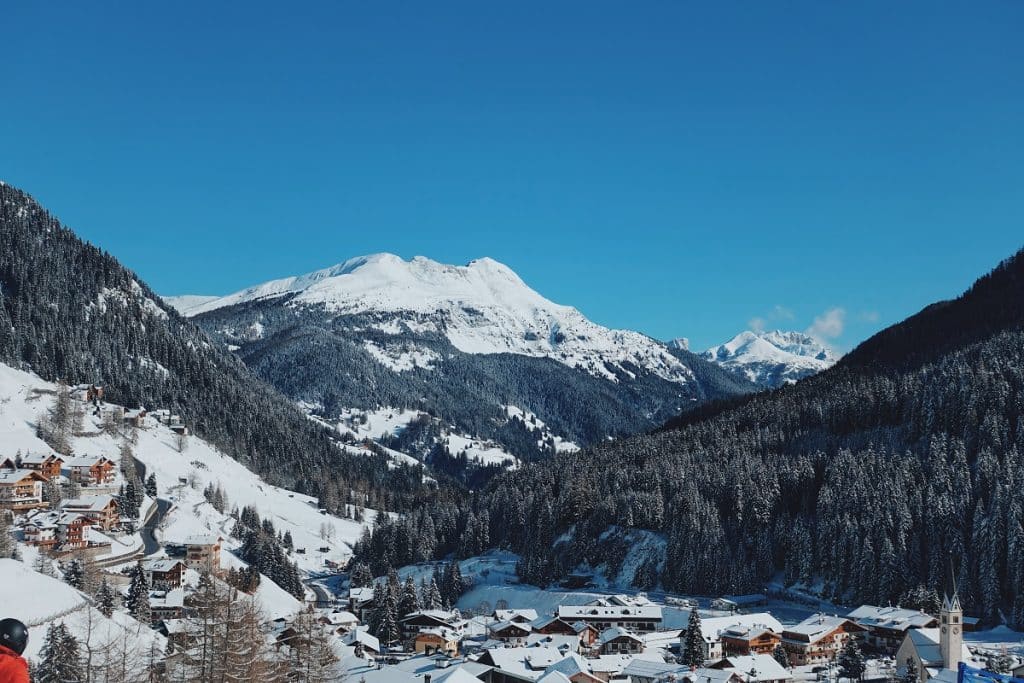 Where: Trentino Alto-Adige
Max height: 1500 mt
Corvara is considered the best place where to go in the Alta Badia area. Besides the amazing landscape, especially the one that can be observed from the Pralongià plateau, it offers plenty of skiing opportunities for everyone. With its 130 km of ski slopes and other 10 km for cross country skiing, it's the perfect location for those who also want to go ski mountaineering, freeriding or try the beautiful and fun snowpark.
Livigno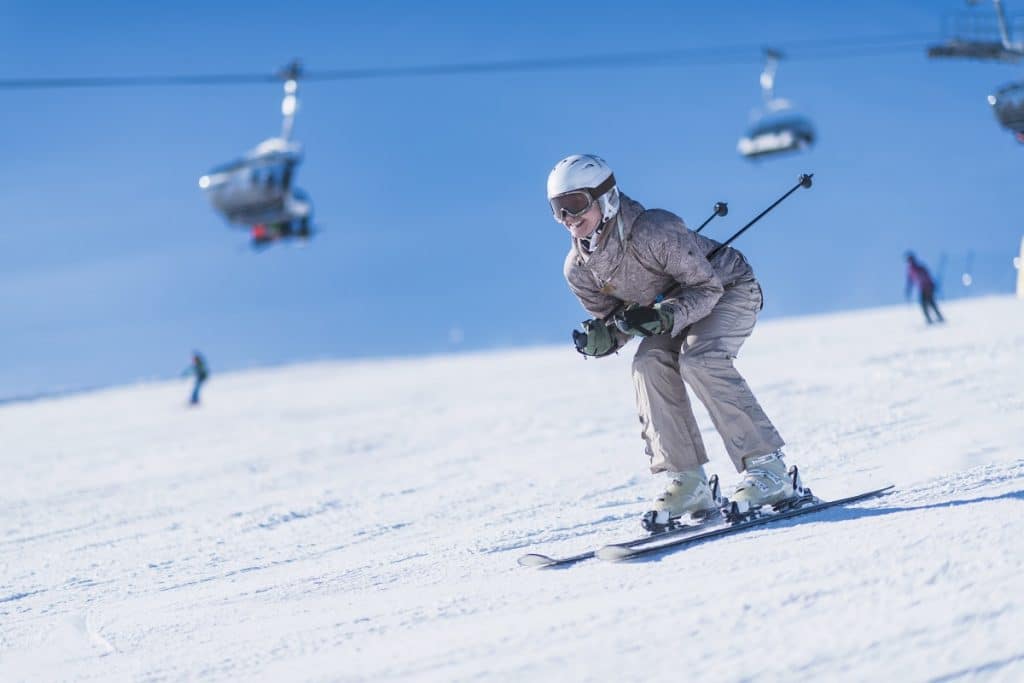 Where: Lombardy
Max height: 1816 mt
Livigno is an amazing place especially for those particularly into winter sports (especially snowboarding and free style) and skiing experts. It also offers the best equipped snow park in Italy. Given its very low temperature and cold climate, Livigno is also called "Little Tibet" and its ski slopes are perfect throughout the whole season (end of November – beginning of May).
The city is also a good place for shopping, since it's a free-trade area and all products are VAT-free. Moreover, it's just one hour away from the famous Bormio's Baths. So take a day off to go shopping, relax in the baths, visit the city of Bormio and enjoy the tasty local cuisine.
Selva di Val Gardena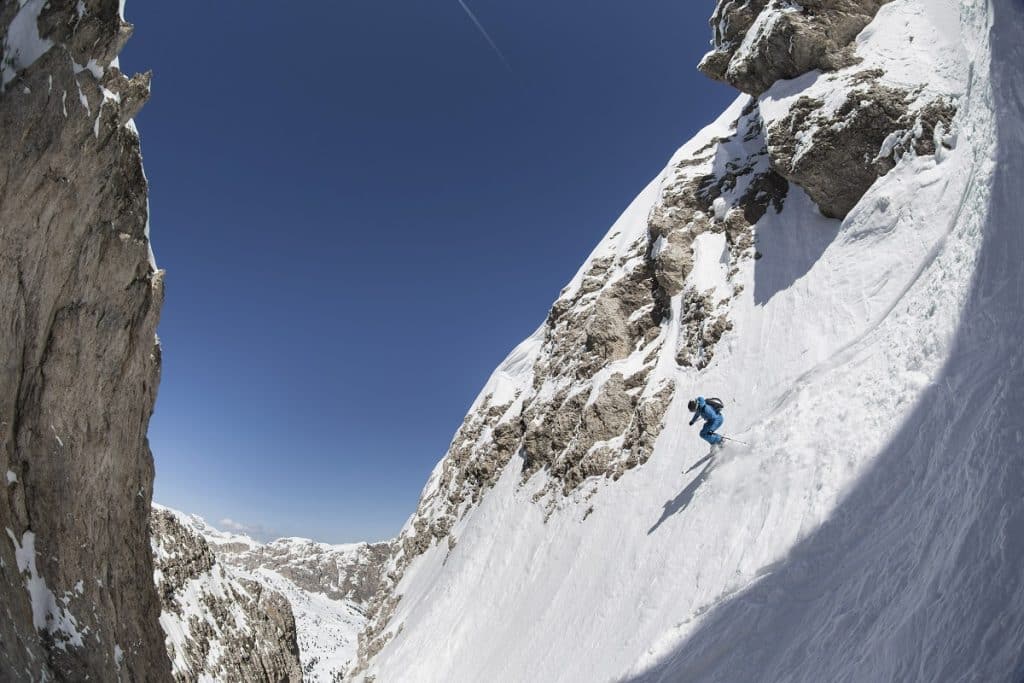 Where: Trentino-Alto Adige
Max height: 1563 mt
The Val Gardena (Gardena Valley), together with Selva di Val Gardena, Santa Cristina and Ortisei, offers over 175 km of ski slopes and 115 km for cross country skiing. In addition, there are also two snow parks for free stylers and awesome slopes for free riders. If you happen to be around the area in December, Santa Cristina and Ortisei also host pretty and typical Christmas markets.
Sestriere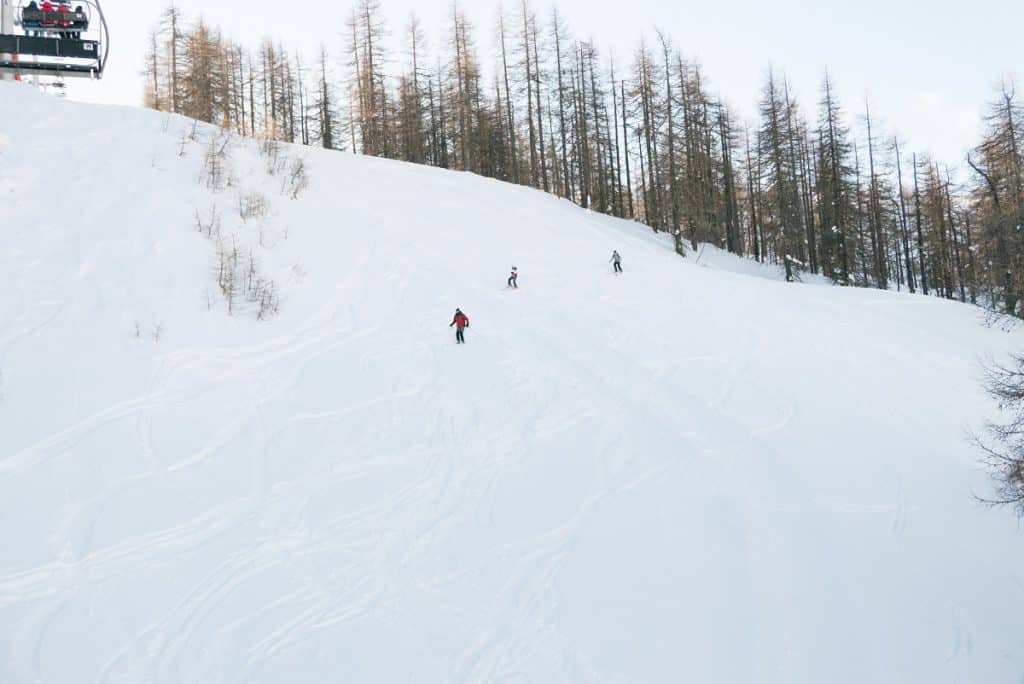 Where: Piedmont
Max height: 2035 mt
Sestriere is the highest city in Italy, in between Susa and Chisone valleys. With its Via Lattea ski area, it offers 249 ski slopes for anyone. Some of them require a high level of expertise and are in fact used each year for the Ski World Cup. Moreover, many competitions took place here during the XX Winter Olympic Games in 2006. The city though is not so characteristic like the others previously mentioned.
Tonale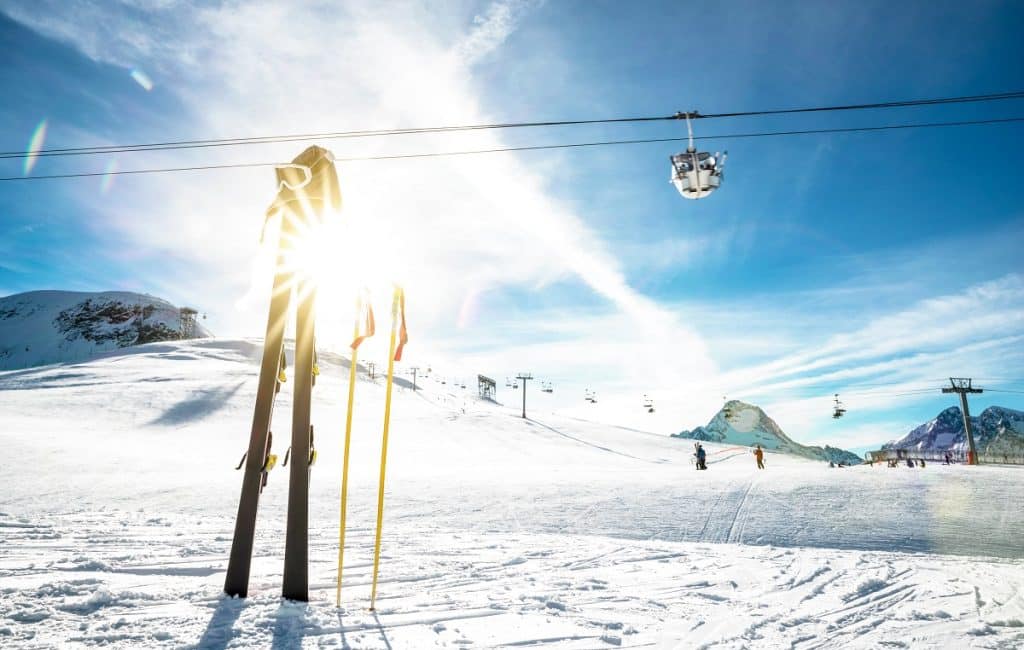 Where: Lombardy
Max height: 1884 mt
Tonale is a beautiful ski destination in Lombardy, suitable for anyone. It offers over 40 ski slopes, of which the Paradise Black Slope is one of the most famous ones for experts. Since it lies in the shadow of the imposing Presena glacier, it's one of the first ski areas to open for the season and one of the last ones to close.
Italy offers many more beautiful locations where to ski on the Alps. All of them have well organized ski areas, stunning landscapes, typical villages made of wooden-chalets and a delicious cuisine, that will restore your body and mind after a long day on the snow.
All of these places also have plenty of events organized in December. Christmas markets, concerts for New Year's Eve and ski excursions at night. No matter what you choose, you'll be able to fully live the mountain in every aspect! 😊