New Zealand is an island country in the Southern Hemisphere, southwest of the Pacific Ocean. New Zealand with an area of 268,021 square kilometers comprises 2 big islands – North and South Island, and almost 600 smaller islands. The Tasman Sea separates New Zealand from Australia by over 2000 kilometers.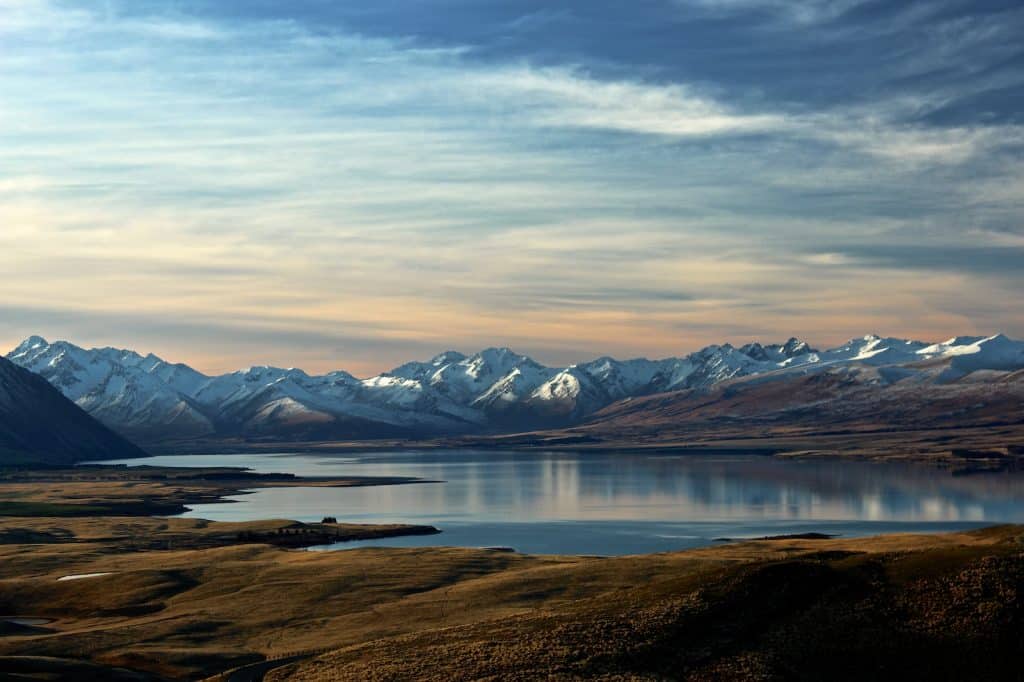 Auckland, with a population of 1,582,028 (2013), is the largest city. The capital city of Wellington is on the North Island. The population density in New Zealand is only 15 people per square kilometer, so you will find vast stretches with very few people.
The stunning landscape of New Zealand is a huge draw. You will find everything – beautiful beaches, geysers, crater lakes, mountain ranges, glaciers, green valleys, Maori culture, and a lot more. As of 2016, tourism contributed 12.9 billion NZ$, which was 5.9% of the GDP that year. In 2018, the country welcomed over 3.8 million foreign visitors.
The Maoris are New Zealand's indigenous people. The country is remote and geographically far from the rest of the world. This was the reason why it was one of the last lands to be settled in. The Polynesian settlers who arrived here between the years 1250-1300 AD gave birth to the Maori culture here.
New Zealand is a wonderland for travelers because of its natural beauty. A trip to this beautiful country will be a trip of a lifetime. The cities of Auckland, Wellington, and Christchurch offer all modern amenities for tourists.
In the Maori language, New Zealand is called 'Aotearoa' meaning long white cloud.
New Zealand Quick Facts
Official Language: English, Maori, and New Zealand Official Sign Language.
Capital City: Wellington
Currency: New Zealand Dollar
Major Religions: Christianity. Other practiced religions include Islamism, Hinduism, and Buddhism.
Regions: Northland, Auckland, Waikato, Bay of Plenty, Gisborne, Hawke's Bay, Taranaki, Manawatu-Wanganui, Wellington, Tasman, Nelson, Marlborough, West Coast, Canterbury, Otago, and Southland.
Government: Constitutional Monarchy, the reigning sovereign is Queen Elizabeth II of England.
Auckland is the largest city by size followed by the capital Wellington and then Christchurch.
There are 9 groups of islands that lie outside the New Zealand continental shelf but are part of the country. These are the Kermadec Islands, Three Kings Islands, Chatham Islands, Solander Islands, Bounty Islands, The Snares, Antipodes Islands, Auckland Islands, and Campbell Islands.
The first European who landed in New Zealand was Abel Tasman in 1642. He was a Dutch navigator.
Auckland Airport is the biggest airport in the country.
Traditional Kiwi food includes pavlova, hangi, kiwi burger, hokey pokey ice-cream, and more.
New Zealand Climate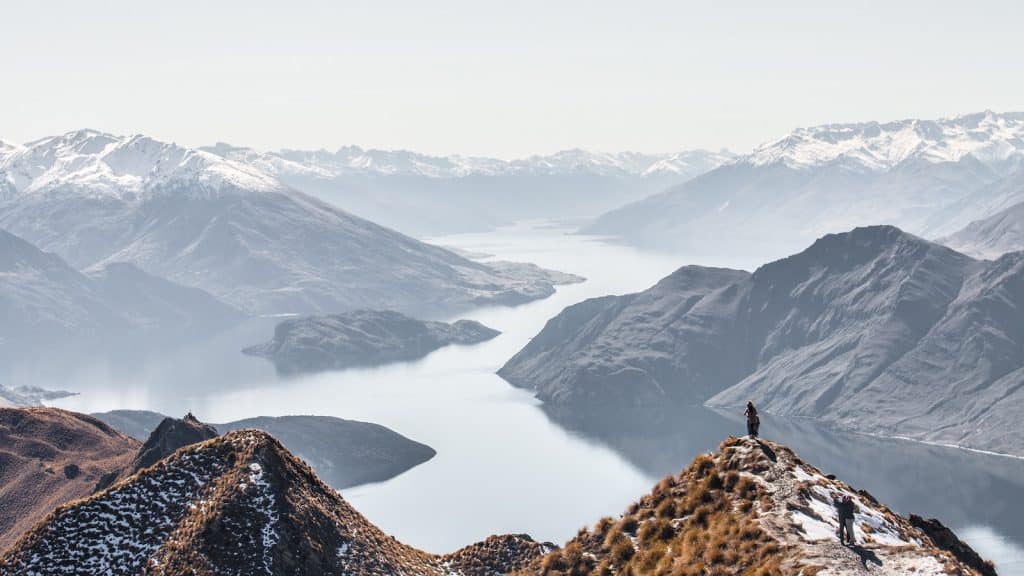 Forecasting the weather in New Zealand is considered extremely difficult. The country has a temperate climate. The North Island winters are much milder than those in the South Island. The climatic variations throughout the country are a result of:
The fact that New Zealand is a long country
The winds that arise from the Pacific Ocean and
The geographical features of the terrain
You will find higher humidity on the western side of the country than in the east. The mountain range running from southwest to northeast is steep. They block wind flow to the east. In South Island, the northern parts are the sunniest and the western coastal region receives a lot of rain.
| | | | |
| --- | --- | --- | --- |
| City/Town | Average Max Temp in C | Average Min Temp in C | Average annual rainfall in mm |
| Auckland | 19 | 12 | 1115.5 |
| Wellington | 16 | 10 | 1249 |
| Christchurch | 17 | 7 | 648 |
New Zealand Tourist Visa
Citizens of Australia and the UK do not need a tourist visa to enter New Zealand for holiday. There is a list of around 65 countries whose residents do not need any visa as long as their trip duration does not exceed 3 months. However, those with a police record will need to apply for a visa, even if they are from these listed countries.
Most people apply online for a visa to New Zealand. To be eligible for it the requirements include:
Proof of entry into and out of NZ
Monetary means to support yourself and dependants during the stay in NZ
Proof of good health and character
Proof of reason for a visit with supporting documentation.
Once your visa is processed, the passport will be sent to you with a stamp, or you will get a letter granting you the visa.
New Zealand Airport Tax
Since 2015, all airports in New Zealand have stopped charging arrival/departure fees. The fee is now included in the airline ticket price. There is a maximum of 15 NZD charged as airport tax on both arrival and departure.
However, the amount varies slightly from airport to airport. You may end up paying about 30-40 NZD extra to fly in and out of New Zealand.
Only in New Zealand can you find the flightless bird called Kiwi. New Zealanders call themselves 'Kiwis'.
New Zealand Attractions
New Zealand has 2 main islands on which most of the population resides. The cities and urban centers are located here as well.
North Island
South Island
1. Auckland: The largest city in NZ, black sand beaches of the Tasman Sea, gorgeous hiking trails, amazing food and wine, world-class shopping opportunities
2. Coromandel: Laidback relaxed vibe, Cathedral Cove scenic beach spot, diving and snorkeling haven, gold-mining history, great for fishing
3. Rotorua: Maori cultural experiences, mud baths, geysers, and crater lakes, spas and health retreats, amusement and theme parks
4. Wellington: Capital city, cable car trip, scenic bay and nature trails for cycling and hiking, more than 55 galleries and museums
5. Hawke's Bay: Te Mata Peak, local vineyards, rugged coastline, Maori food, art-deco architecture in Napier, largest gannet bird colony in the world.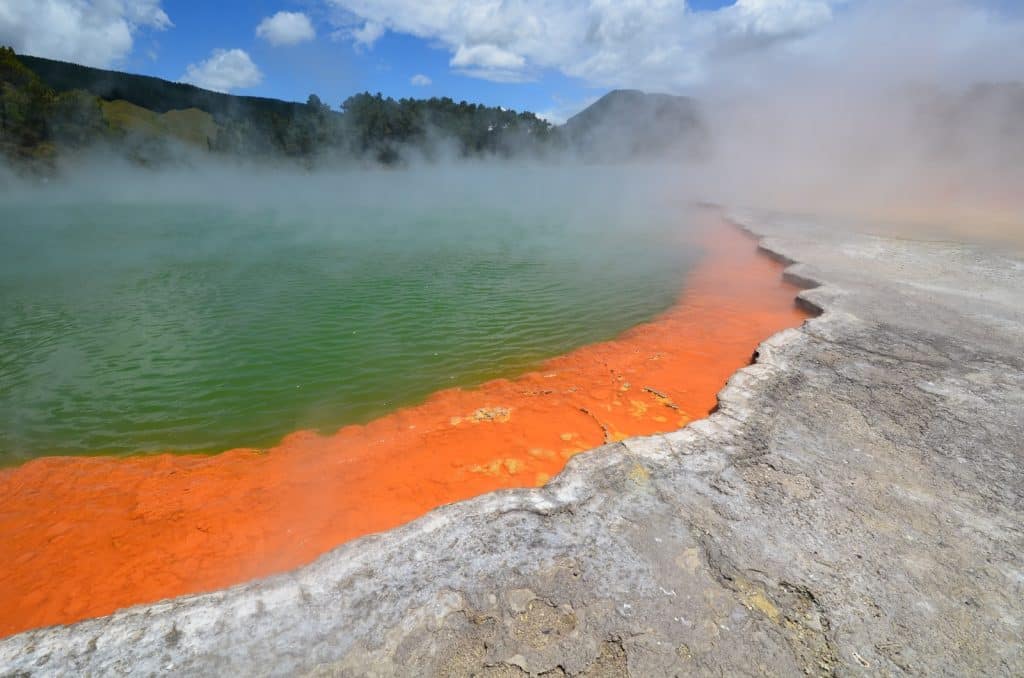 1. Christchurch-Canterbury: Christchurch city, Tekapo hot springs, and pool, Southern Alps, stargazing in McKenzie Basin, waterfalls and wineries
2. Waitaki: World's smallest penguins, Oamaru public gardens, Moeraki boulders on the North Otago coast, dolphins
3. West Coast: Fox and Franz Josef glaciers, caves with rock formations, beautiful national parks, seal colonies, artisan products
4. Queenstown: Film shooting locations, walking, and hiking trails, Lake Wakatipu and snow-clad mountains, bungee jumping, gold-mining history
5. Southland: Stewart Island, delicious seafood, Catlins wilderness, whale and dolphin watching, Stirling Point, native wildlife.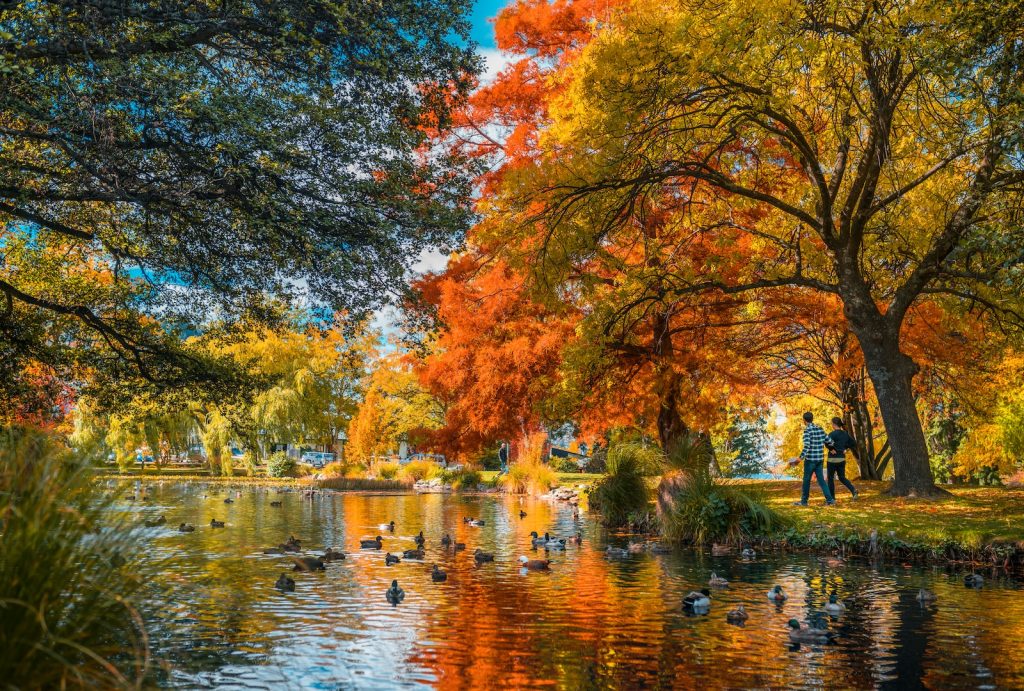 Highlights of New Zealand
| | |
| --- | --- |
| Unspoiled Natural Beauty | Human settlement in New Zealand is fairly recent compared to many other countries. The natural beauty is stunning. The sheer variety is impressive. There are beaches, lakes, subtropical forests, mountain ranges, glaciers, volcanoes, green valleys, and plains. |
| Unique Flora and Fauna | Much of the nature that you see in New Zealand cannot be seen anywhere else, especially in the Northern Hemisphere. Plants and trees like kauri and nikau palms are indigenous to NZ. Kiwi, the flightless bird, is the national symbol of the country. |
| Maori Culture | Get to know more about the Polynesian settlers and the Maori cultural history. There are many places throughout the country where you can still experience the traditional Maori rituals, their song, and dance performances, and their food. |
| Outdoor Activities | New Zealand is a country that begs you to step out of your comfort zone and engage with nature. There are some amazing hiking and walking trails all over the country. Cycling is also a good way to connect with nature. Try bungee jumping, parasailing, canoeing, kayaking, snorkeling, diving, and more while in NZ. |
| A Safe Country | NZ has just 4.5 million people. It is very easy to step out of the cities and find complete solitude in New Zealand. The crime rate is extremely low. Tourists love this country for the safe environment it gives them to travel freely. There are no snakes in New Zealand. |
Best Time to Visit New Zealand
Remember, New Zealand is in the Southern Hemisphere. They have summer when the Northern Hemispheric countries (most of the world) have winters and vice versa. Also, New Zealand is famous for having a variable climate. Kiwis joke that you can experience all four seasons in a day in NZ.
To be fair, you can visit any time of the year and find some unique and beautiful experiences. Summer is the peak holiday season.
Summer (Dec-Feb): This is the peak tourist season. Prices of flights and hotels tend to be high. Summer festivals like the Christchurch World Busker's Festival and Laneway Festival in Auckland are both in January. This is a great season to enjoy the stunning beaches. If you are planning to escape the heat, go to the Southern Alps to stay cool.
Fall (Mar-May): This season is all about the fall colors in the forests and valleys. The Otago and Wanaka regions of South Island are some of the best places to visit in the fall. The wineries have abundant produce in these months. In the North Island, try Hawke's Bay in the fall months to enjoy the best views. There are fewer tourists after Easter, so the prices are likely to come down.
Winter (June-Aug): You will find the temperature really chilly only in the southern mountainous areas. The rest of NZ enjoys mild and short winters. If you love winter sports, then NZ will give you good ski slopes and resorts in the Southern Alps. Wanaka and Queensland are popular winter destinations for snow sports. Winter months are also a great time to drive around the country as there are almost no tourists in this season.
Spring (Sept- Nov): Spring is the perfect time to visit New Zealand as the days start getting longer and you can see nature blossoming. For the thrill-seeker, there is white water rafting in the mountains as the snow starts to melt. Hawke's Bay and the Taranaki Rhododendron Gardens are popular places where you can see the flowers blooming in the spring. The 'Garden City' of Christchurch bursts with blooms.