Ah, California—the sound of the ocean, the smell of the pine trees, and the sight of clear blue lakes. California lakes camping is the better way to experience all these things.
The Golden State has some of the most stunning and diverse lakes in the world. From pristine mountain lakes to peaceful coastal lagoons, there's something here for every kind of camper. Whether you're looking for an adventure-filled weekend with your best buds or a romantic getaway with your partner, this list has you covered with 21 places for camping in California lakes.
So grab your tent and your camping gear and get ready to explore all that nature has to offer.
Big Bear Lake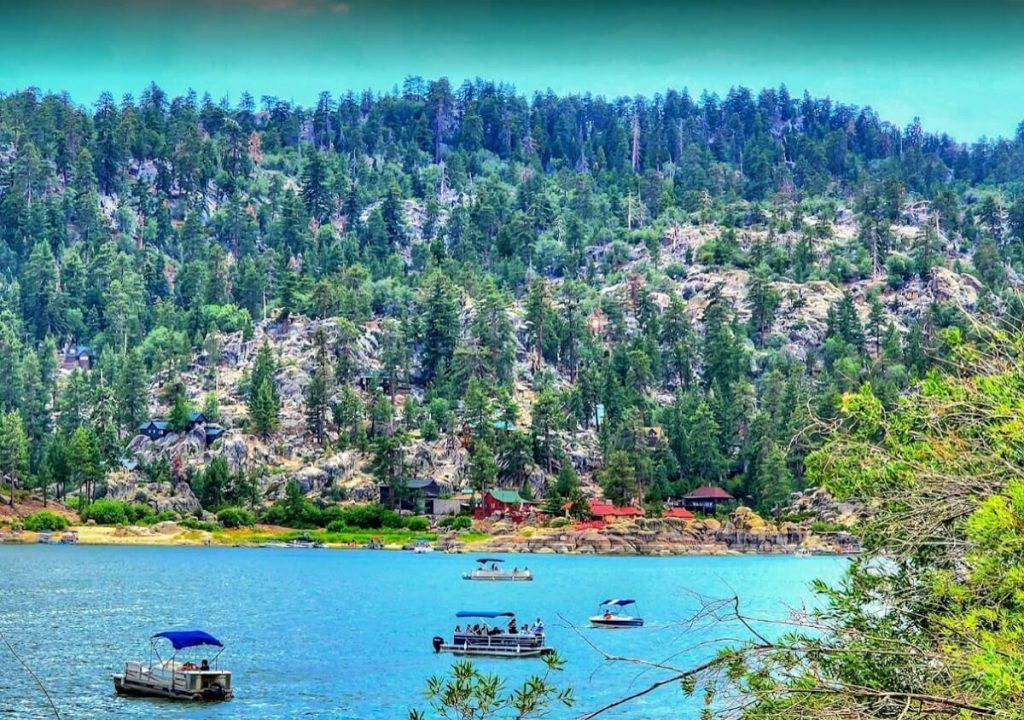 If you're looking for a perfect spot for California lake side camping, Big Bear Lake might be your answer. Located in the San Bernardino Mountains about 100 miles from Los Angeles, Big Bear Lake is a 1,500-acre lake surrounded by some of the most beautiful wild nature in the state of California.
June Lake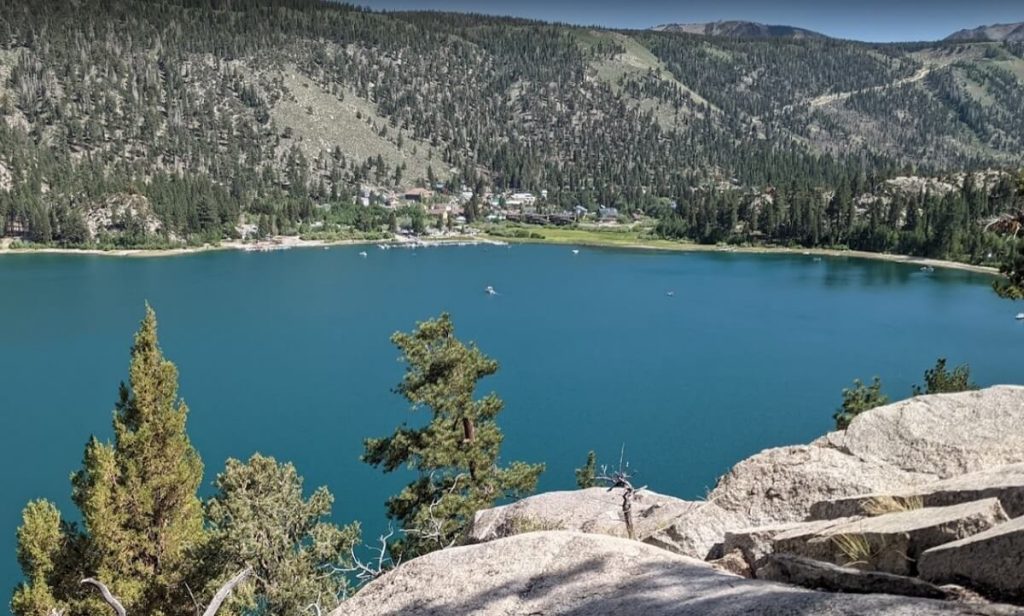 June Lake is a stunning place for a camp out on the shore of a lake. It's one of California's most popular lakes, located on the eastern side of the Sierra Nevada range. The main attraction here is the crystal-clear turquoise-blue water, great for kayaking and swimming.
The area has many small lakeside spots to choose from with plenty of outdoor activities to enjoy as well. There are plenty of hiking trails and biking paths around, and the nearby June Mountain Ski Resort makes it a great spot for winter camping too. With an elevation gain of about 2,500 feet, you'll find yourself surrounded by incredible views at any time of year.
Lake Isabella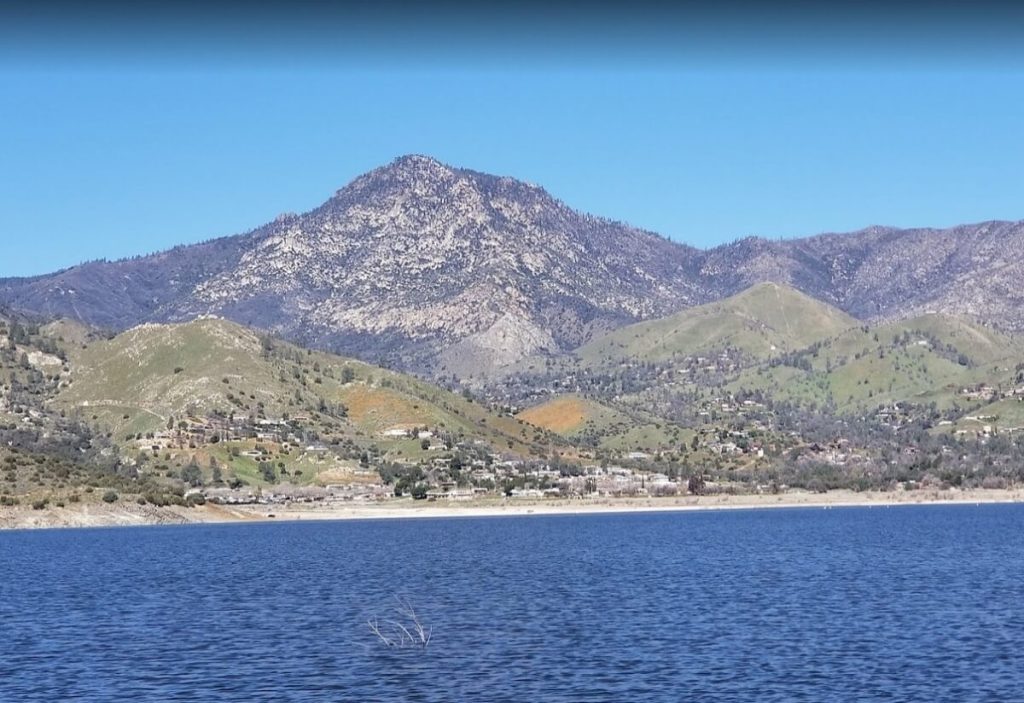 Ready for your next camping by lake trip in California? Check out Lake Isabella, located in the Kern River Valley near Bakersfield. This lake offers plenty of campgrounds, with all sorts of trails and other outdoor activities, including hunting, fishing, and boating.
Here are some of the top things to do at Lake Isabella:
• Hiking: explore over 100 miles of trails that weave through the Sierra Nevada Mountains.
• Fishing: try your luck at catching catfish or trout.
Mammoth Lakes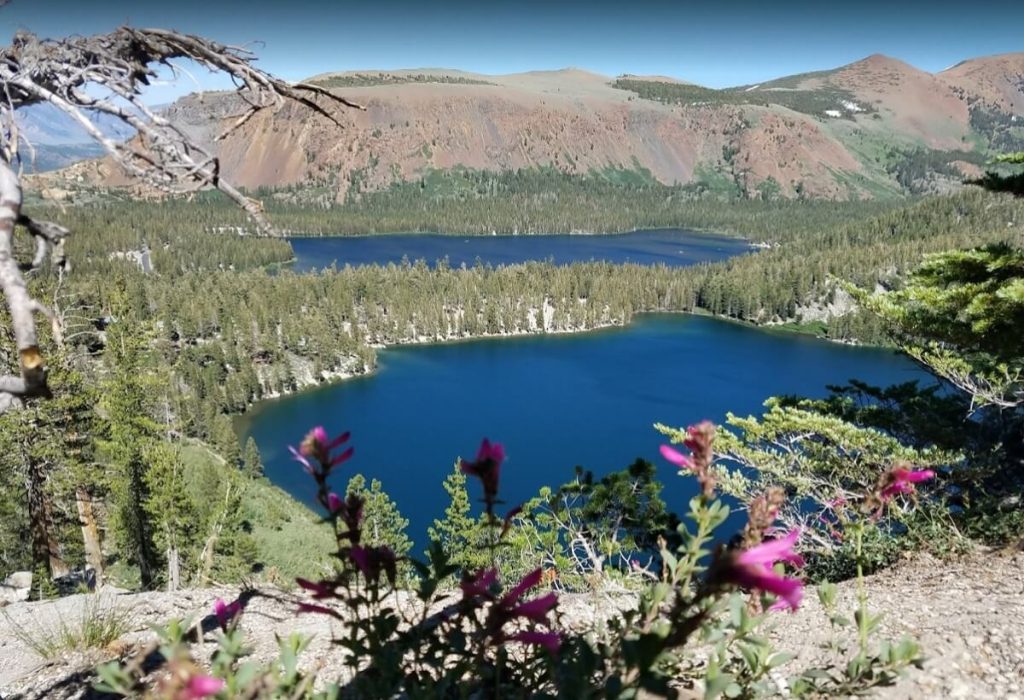 Mammoth Lake, located in the Eastern Sierra Mountains in California, is known for its gorgeous views and sublime camping. While camping along the lake can sometimes feel crowded, there are fortunately 21 places to camp around Mammoth Lake that provide the serenity and beauty you're looking for.
Here are some of the highlights:
• Coldwater Campground – This campground is located on the edge of Mammoth Lake and offers wonderful lake views and plenty of nearby hiking trails. It's also close to restaurants, making meals easy to plan on your trip.
• Twin Lakes Campground – Situated in a valley off of Highway 395 and a short drive from Mammoth Lakes, this campground offers sites with great views. There's plenty of fishing here too!
Lake Nacimiento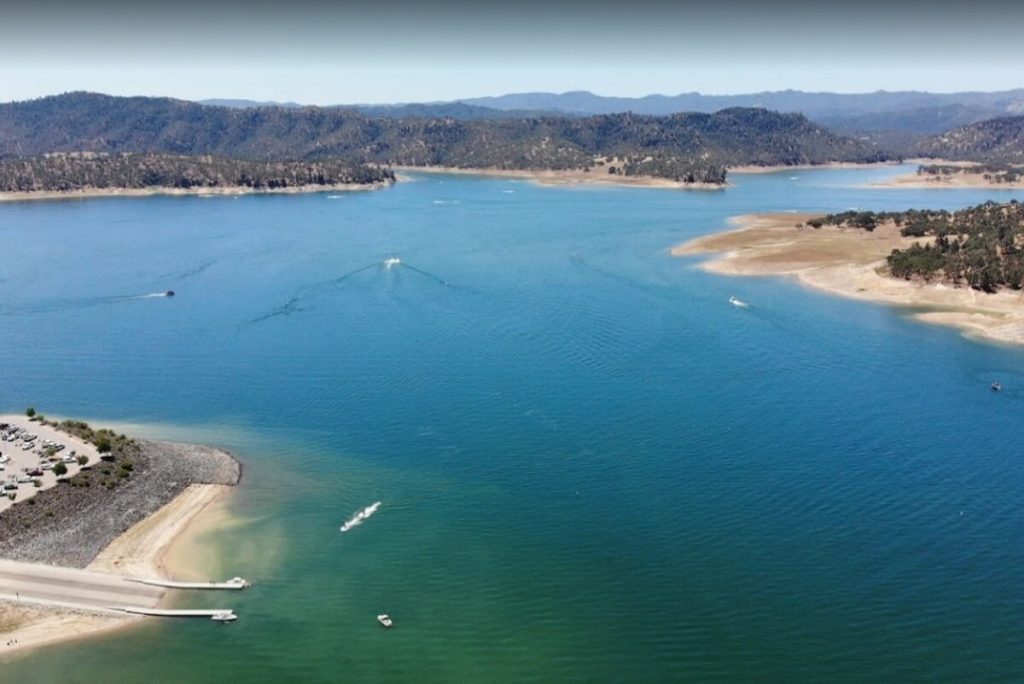 Lake Nacimiento is located on the central coast and is one of the most popular places to camp. This lake is shallow, crystal clear, and perfect for swimming, fishing, and wakeboarding.
The lake itself is about 15 miles long and three miles wide, so there's plenty of space for your camping and lake activities. There are 21 access points around the lake that offer a variety of camping spots to choose from.
Clear Lake State Park Camping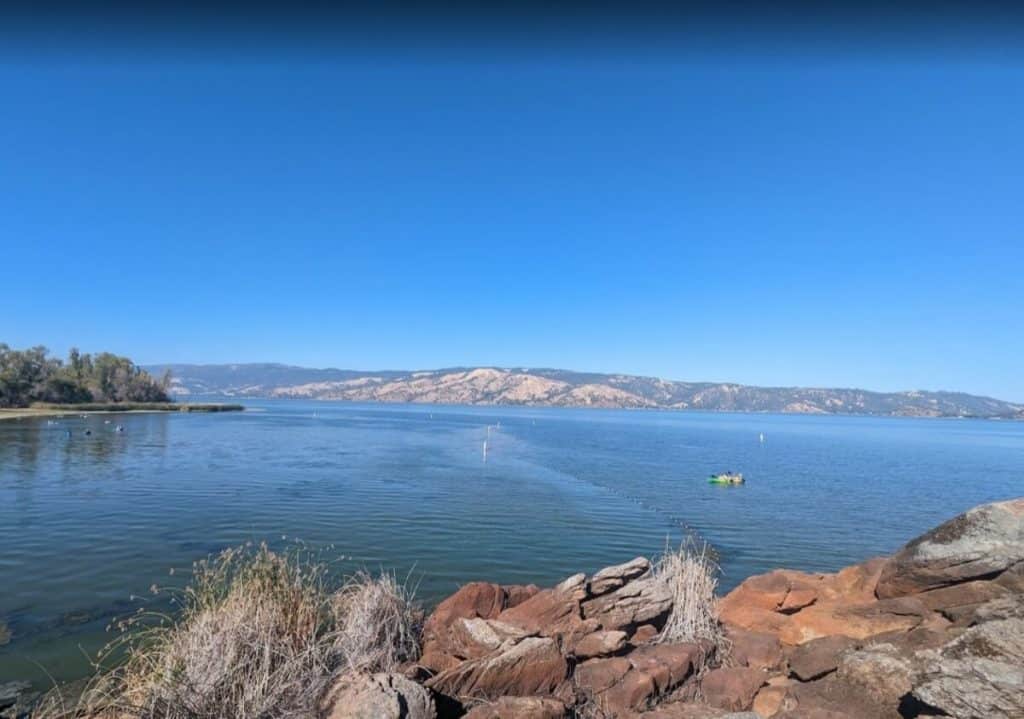 If you're looking for a California camping experience unlike any other, check out Clear Lake State Park near Lake County. It's located near some of the best outdoor recreational activities and scenery in the US. An ideal destination for campers, boaters, anglers and adventurers alike, Clear Lake State Park offers nearly 98 campsites all right on the lake.
At Clear Lake State Park you'll find plenty of facilities to ensure a comfortable stay. The campsites in California clear state park are equipped with electric and water hookups to make your stay easy and include fire rings and BBQ grills, plus a potable water station is available for drinking and cooking water.
Shasta Lake Camping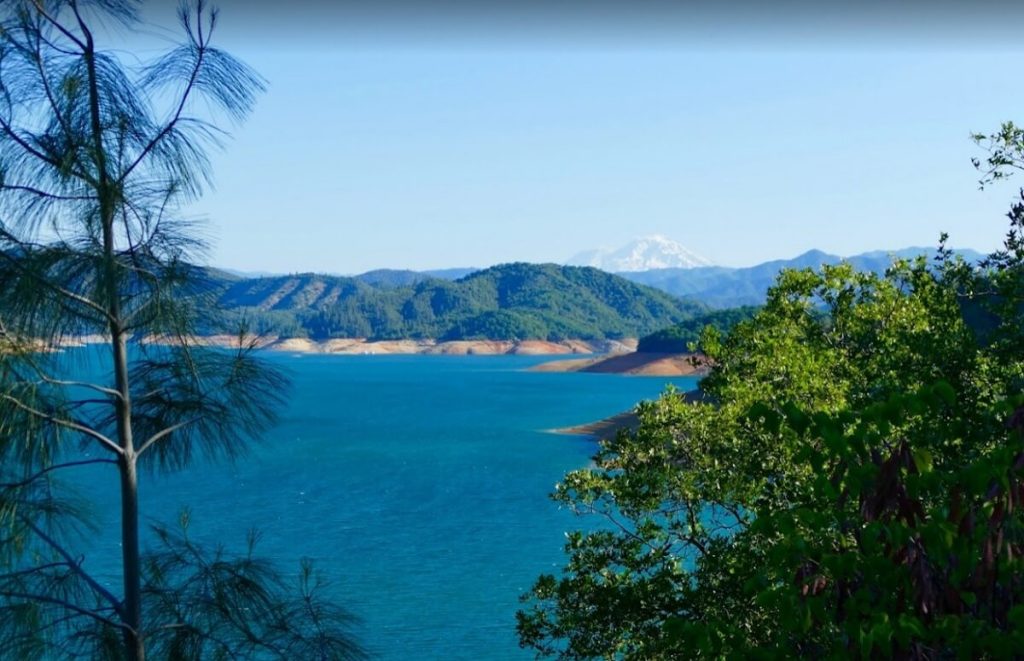 If you're looking for an amazing California lake camping place, then Shasta Lake is a great option. Just think about sitting at a camping spot where you can marvel at the 37 miles of stunning shoreline, stunning 44-mile view, and of course, enjoy some of the best fishing this side of the Nevada border.
Here are some of the spots around Shasta Lake that are under 100 acres:
Boulder Creek Campground – With 12 sites, this campground features lots of shade from trees and has access to a great beach for swimming and kayaking.
Digger Bay Marina – Conveniently located near multiple marinas, Digger Bay Marina has prime access to excellent fishing and other water activities like boating and water skiing.
Yoshemite National State Park Camping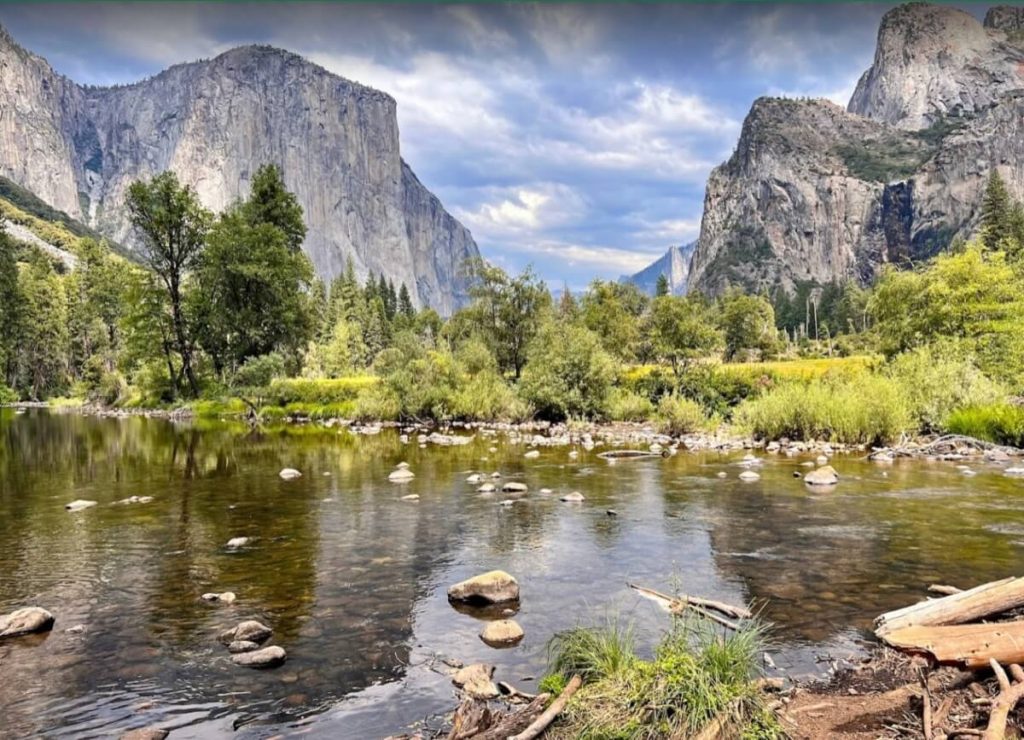 Ever dreamed of camping near one of the most iconic national parks? Now you can with the perfect spot for a weekend getaway: camping in Yosemite National Park! Whether you're looking for a spot to enjoy nature, or just want to feel like you're part of something special, Yosemite National Park is the ideal destination.
The park offers plenty of places to camp along its lakes and rivers. Here are just a few of the amazing spots where you can pitch your tent, miles away from any city lights:
Upper Pines Campground: This campground offers stunning views and activities like biking, rock climbing and fishing.
Bridalveil Creek Campground: Close to both the Valley and Glacier Point, this campground provides great access to some of Yosemite's best attractions.
Lake Campground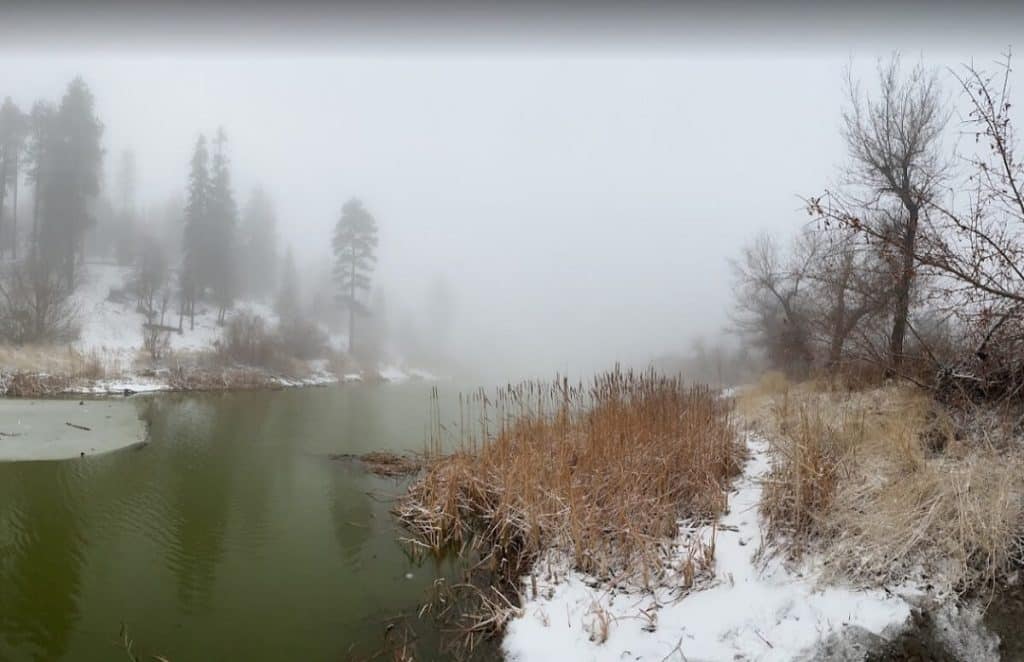 If you're looking for a place to camp along the lake, then Lake Campground is a great option. This campground offers RV sites, tent sites, and primitive sites, so no matter what type of camping you prefer, there's something here for you.
The campground is situated right on the lake shore, so you'll be able to take in the beautiful views during your stay. Plus, the campground allows up to three vehicles per site and up to two tents per site, so it's perfect for families or groups that want to camp together.
Silver Lake Campground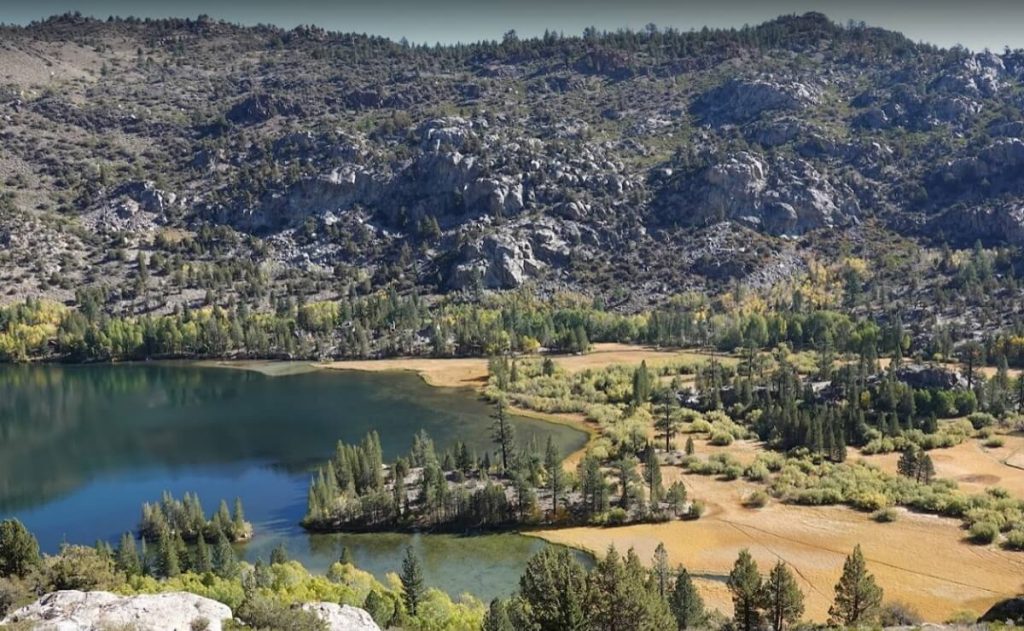 Located just outside of Bridgeport, Silver Lake Campground is one of California's most picturesque camping destinations. Nestled along the shores of Silver Lake, this spot offers tent and RV camping with easy access to a plethora of outdoor activities.
At the campground, you can enjoy some epic fishing from the lake's shore or take a boat out onto its waters for a day of boating and water skiing. If you're looking for some adventure on dry land, you can explore trails that surround the lake or hit up Rock Creek Lake Resort for a round of golf.
Holcomb Valley Campground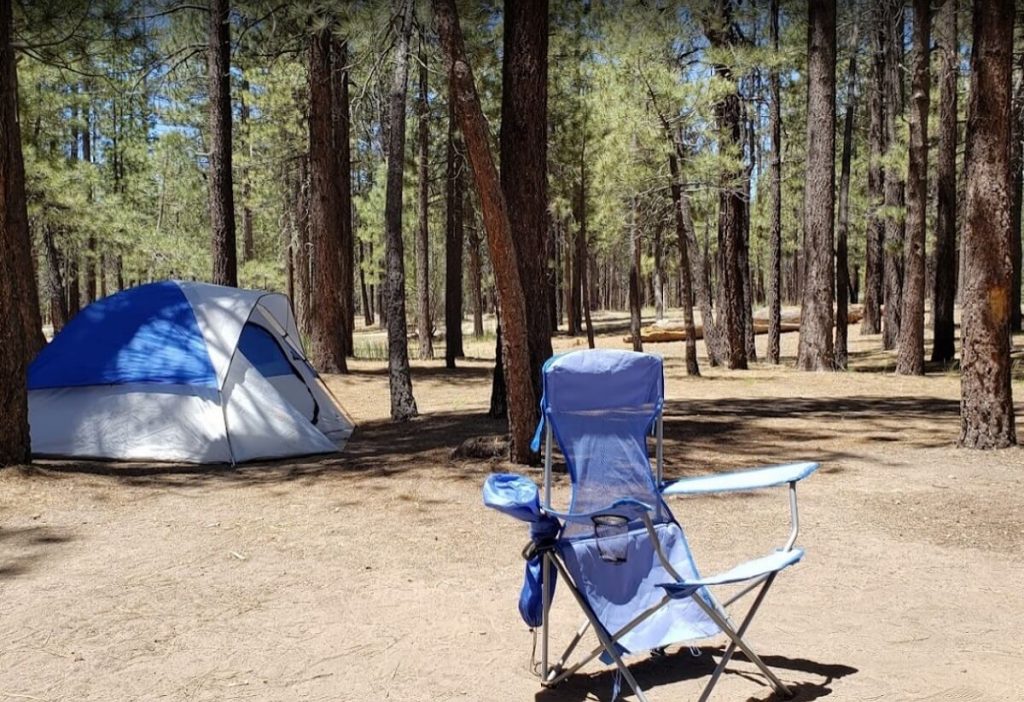 You might want to add Holcomb Valley Campground to your list of places to camp in California. Located near Big Bear Lake in the San Bernardino National Forest, this campground is situated among shady pines and open meadows.
What makes this campground unique is that it's a two-for-one experience— you get the chance to explore both Holcomb Valley and Gray's Peak! With so much to do and see, this is a great spot for RVers who want a little adventure.
The campground has 24 campsites, all of which have tables, fire rings, and bear boxes. Each site can fit up to eight people, so it's perfect for larger groups.
Serrano Campground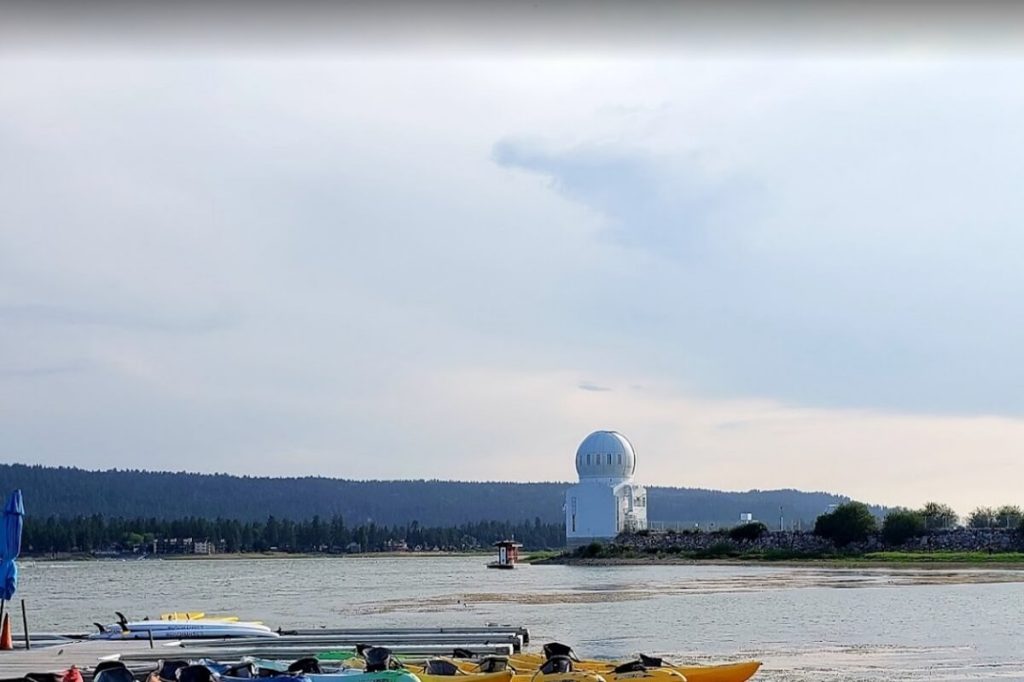 If you're looking for a quieter lakeside camping spot in California, consider Serrano Campground. This campground is located on the south end of Lake Elsinore and offers stunning views of the lake. It's also less than 100 acres so it's more secluded than some of the larger campgrounds near the lake.
Serrano Campground offers a variety of activities to keep you entertained during your stay. You can go boating, fishing, or swimming just steps away from your campsite. There are also trails to explore throughout the area, perfect for hiking and mountain biking. There's even an equestrian campground if you plan on bringing horses along with you on your trip!
Lake Berryesa Camping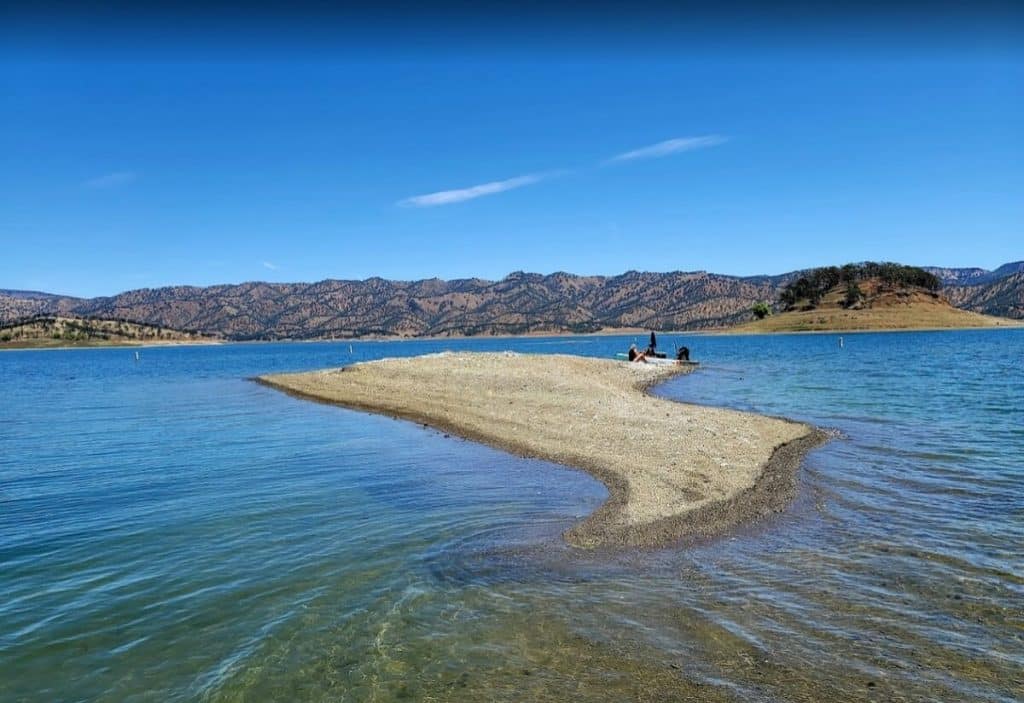 Ahh, Lake Berryessa. Known for its stunning views and bright blue waters, this lake is located in Northern California's Napa Valley region. With so many spectacular camping spots along the lake, you may struggle to narrow down your choices.
But don't worry—here are some of the best places to camp at Lake Berryessa:
• Spanish Flat Recreation Area: If you're looking for a rustic spot that's still close to amenities like grocery stores and restaurants, Spanish Flat has you covered. This campground includes 158 spaces available for both RVs and tents and provides bathrooms and showers as well as trash collection services.
• Markley Cove Campground: Boating fans will love this quiet and spacious campground on the east side of the lake that has 78 large campsites and gives visitors access to a beach and swimming area. Markley Cove also has a general store for any last-minute needs during your stay..
Lake Don Pedro Camping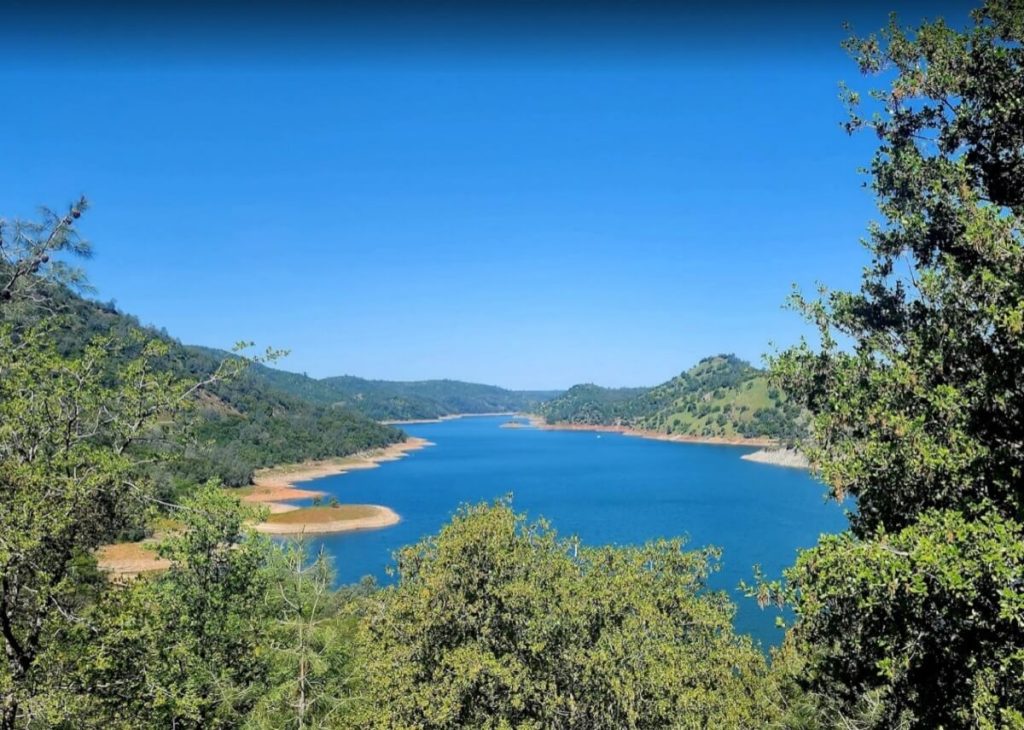 If you're looking for an exciting place to camp in California, Lake Don Pedro is a great choice. It's located near La Grange in the Sierra Foothills and offers plenty of camping options for families and individuals, like campgrounds right on the water.
The lake provides excellent fishing, swimming and boating, plus plenty of activities like hiking, biking, bird-watching, and even some historical sites nearby. Plus it's near Yosemite National Park and other treasures dotting the foothills.
Alpine View Campground- Trinity Lake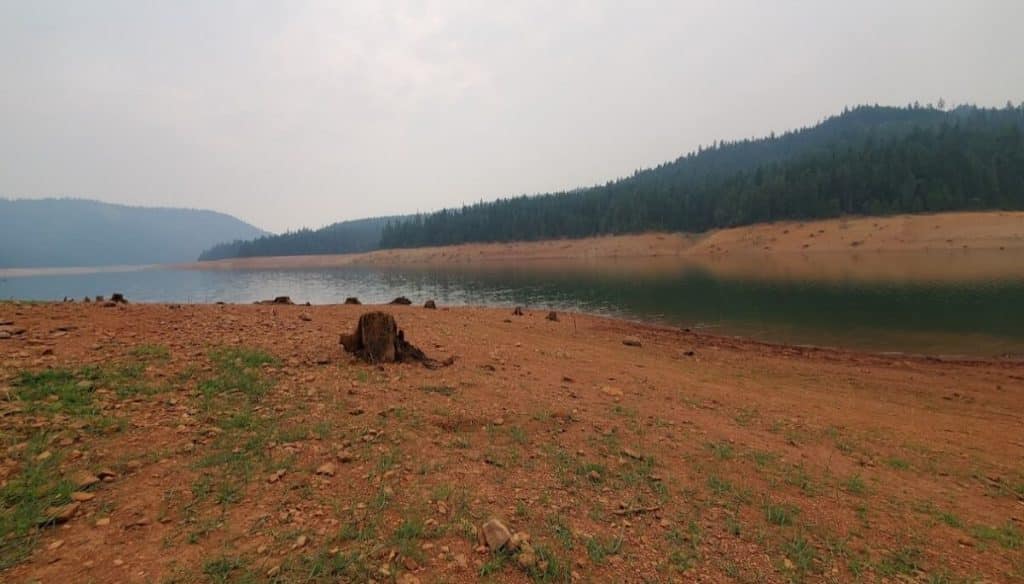 Fifteenth on our list of places to camp along the lake in California is Alpine View Campground at Trinity Lake. Here's a place you might not know about, but it's worth a visit! Situated on the bank of Trinity Lake and surrounded by a dense pine forest, this campground offers everything you need for the perfect camping trip. It has 80 campsites complete with fire rings, picnic tables and grills, as well as restrooms and showers. The campground also features excellent fishing spots in the lake and nearby streams, so you can spend time trying your luck catching trout and bass. There are plenty of trails for hiking, mountain biking and horseback riding, plus a playground for the little ones to enjoy. Just make sure to note that reservations are needed most weekends during peak season!
Lake Alpine Recreation Area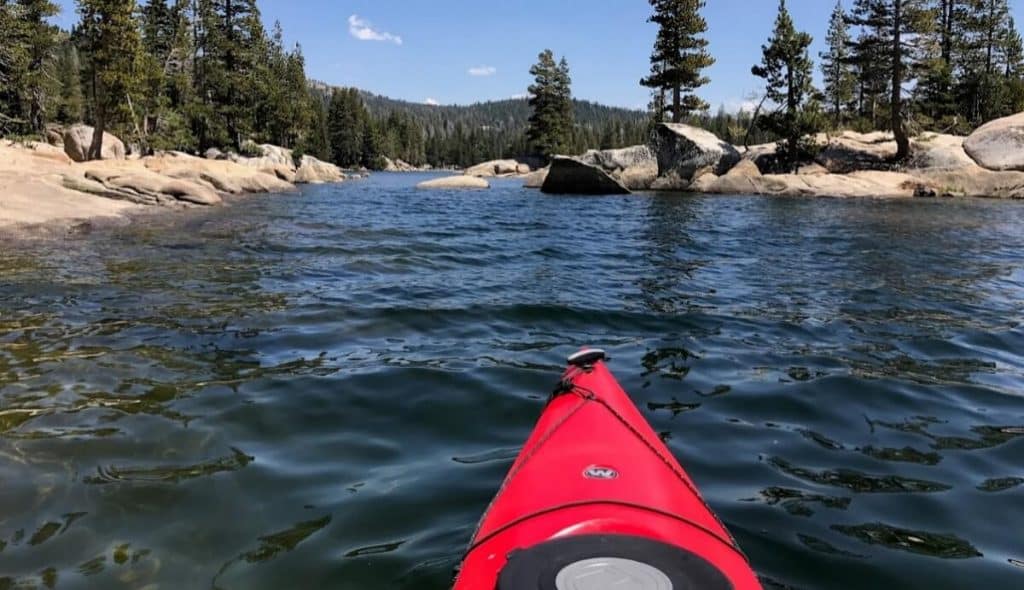 Perched high in the Sierra Nevada Mountains and close to the town of Bear Valley, Lake Alpine is one of the most spectacular places to camp in all of California. Here you have your pick from nearly 100 campsites, so there's something for everyone here. Plus, the views of the lake, which is actually a reservoir, are breathtaking!
At Lake Alpine Recreation Area, you can enjoy a range of activities like swimming, fishing, boating and kayaking. Besides that, there are always plenty of hiking trails to explore nearby and you can even take a day trip up to Pickering Point for some incredible panoramic views that encompass both Lake Alpine and Bear Valley below.
Blue Lakes Campground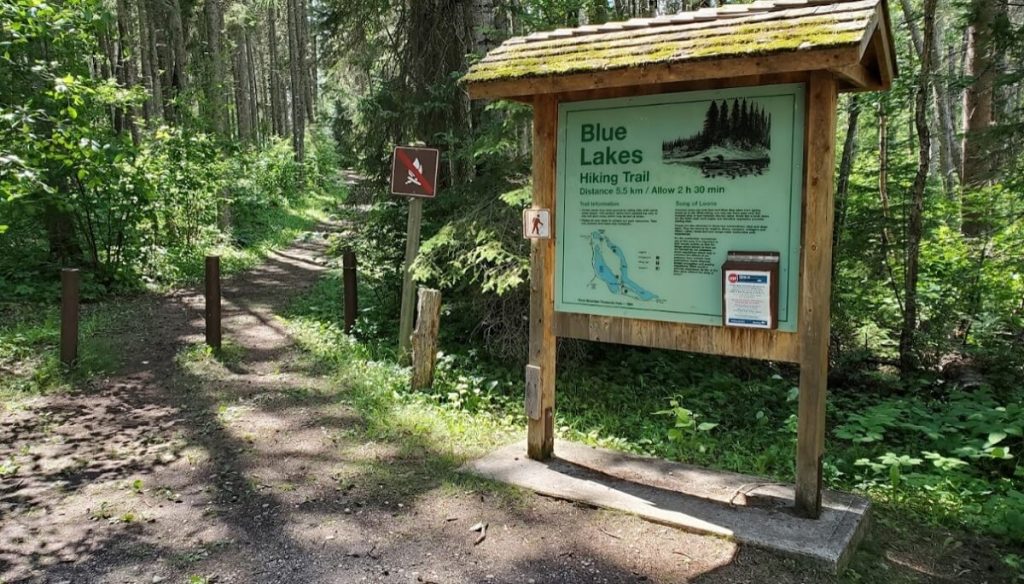 Next on your camping list should be Blue Lakes Campground. As its name implies, it's right on the shores of two gorgeous alpine lakes, one larger and one smaller. It's a great spot for anglers, as both lakes are stocked with trout. There's also a scenic two-mile nature trail—the perfect spot to take a morning stroll!
But that's not all: You'll find lots of other activities at Blue Lakes Campground, including:
• Swimming
• Boating
• Hiking
• Wildlife watching
• Picnicking in the shade of tall trees
• Horseback riding (no horses are allowed in the campgrounds)
Lassen Campgrounds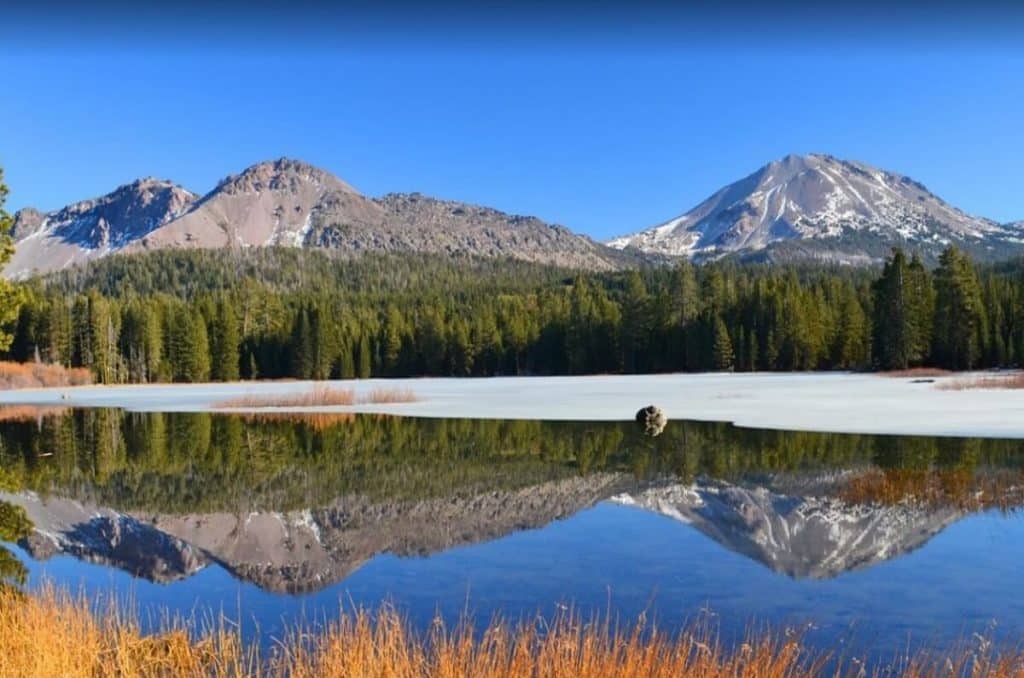 Number 18 on your list of places to camp along the lake in California is Lassen Campgrounds. This campground is perfect for those who don't mind an adventure and don't mind some pretty rugged terrain. With ten campsites ranging from 8,000 – 9,500 feet in elevation, there's plenty of adventure to be had.
From the campground, you can take a short drive to one of the many nearby lake sites, or if you're feeling adventurous, hike up to any one of three mighty peaks—the highest being Lassen Peak at 10,457 ft. Plus, there are plenty of trails and wildlife to explore without leaving the campground itself!
Sierra Lake Campgrounds
If you're yearning to get outdoors and explore nature in California, a camping trip along one of the state's many lakes is just what you need. With its rugged coastline, towering redwoods, and plenty of outdoor activities for all ages, California has much to offer campers. Here are some of the best places to camp around the lake in California.
For starters, Sierra Lake Campgrounds is a fantastic spot. Situated in Nevada County, Sierra Lake is a great place to relax and unwind with its breathtaking views, and plenty of campsites (less than 100) that are perfect for hosting family gatherings or just enjoying some peace and quiet.
North Shore Campground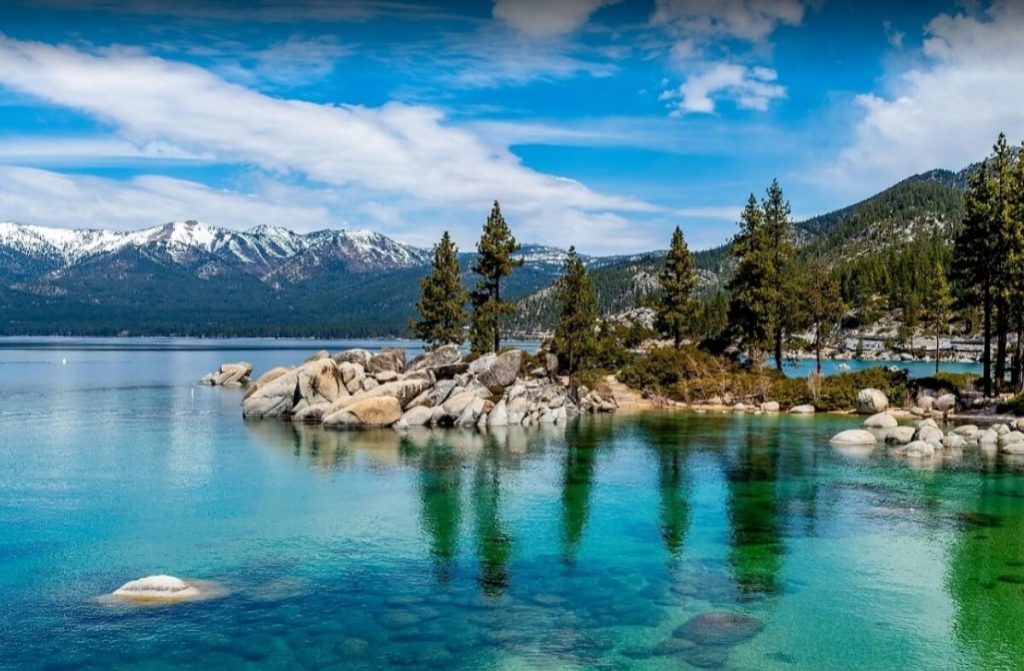 The North Shore Campground is one of the most popular lake camping spots in California. Located on Lake Tahoe's north shore, North Shore Campground offers an excellent opportunity to experience the beauty of the lake up close. With sites that can accommodate up to eight people, this facility is ideal for family camping trips or for large groups looking for a weekend getaway.
Lake Siskiyou Camp Resort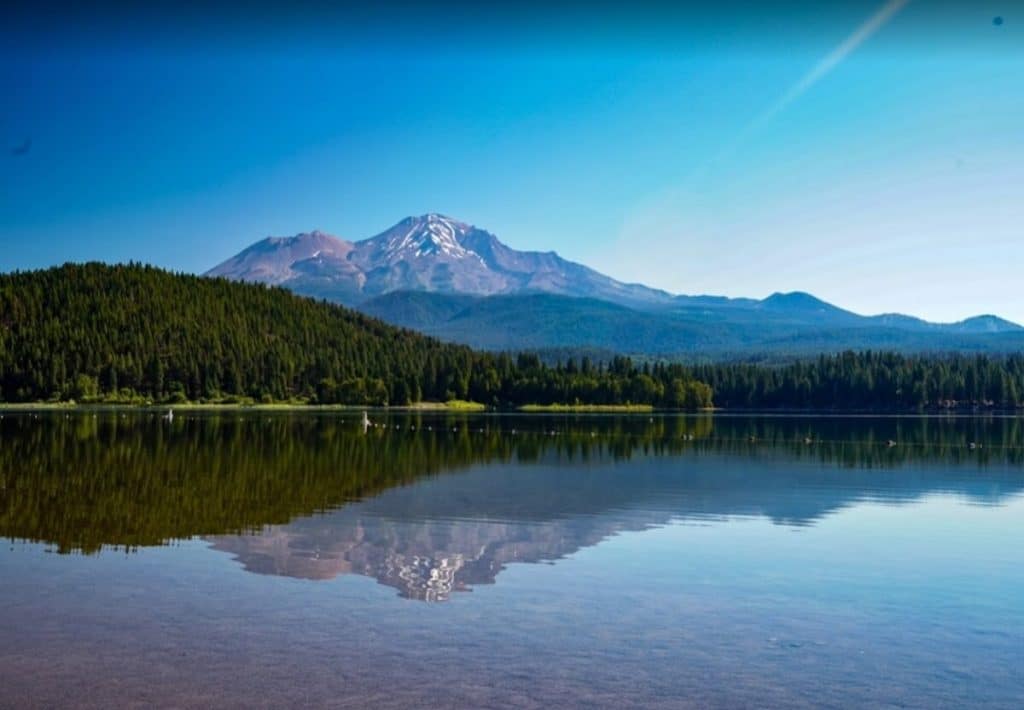 Head to Lake Siskiyou Camp Resort for a cosy camping experience near the lake. This campground is great for large groups, with a wide range of activities and amenities to choose from. There's something here for everyone, from volleyball courts and disc golf courses to playgrounds and pet-friendly sites.
Lake Siskiyou Camp Resort is split into two distinct areas: the RV area, which features the park's largest campsites, as well as some of the most spacious. There are tent camping area with sites that are much smaller in size, perfect for solo travellers or couples who just need a little escape from everyday life.
Conclusion
Camping California lakes is a popular pastime for locals and visitors alike, and with so many different places to choose from there is something for everyone. Whether you are looking for a beach-side camping spot or a lakefront camping experience, this list of 21 places has you covered.
You can enjoy lake camping in California with its numerous campgrounds, beaches, and great views. From glamping to budget camping, there's something for every budget and preference.