Slovenia may be one of the smallest countries in Central Europe, but within the 20,000 square kilometers it occupies you'll find some of the worlds most beautiful lakes, rivers, valleys, and hiking paths; making it an eco-friendly travelers paradise.
Here is just a brief glimpse of all the things to do in Slovenia that even the least likely outdoor adventurer will love.
1. Have a swim in Lake Bled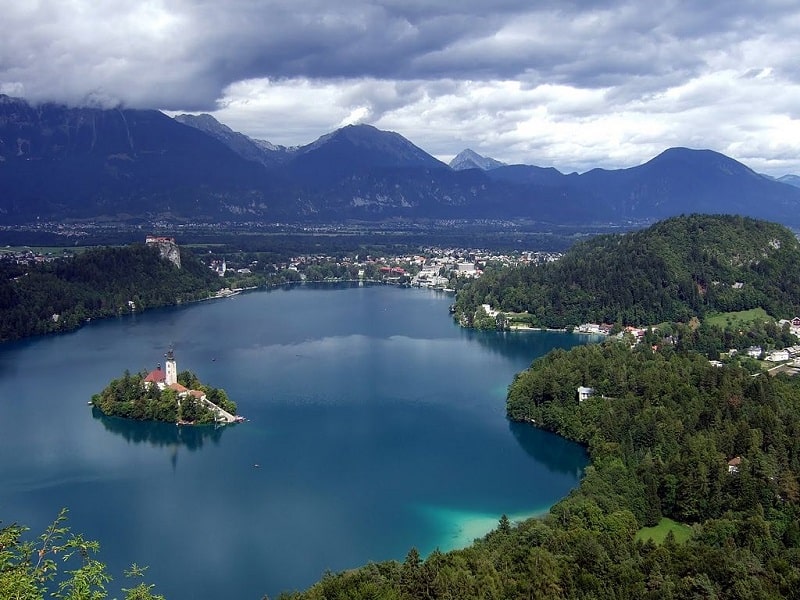 Possibly Slovenia's most recognisable natural landmark outside of the country, Lake Bled is an ideal place to spend the summer months when the water temperature settles around 25 degrees Celsius, which is just perfect for all the swimming you should definitely do.
The lake itself is a beautiful emerald green that is calm enough to take a boat out on or to kayak across. If you'd rather keep your feet upon the ground then enjoying the features of the lake, the central island with the church upon it, and the majestic snow capped Alpine mountains that surround it is equally as enjoyable.
One thing you really must do before leaving Lake Bled is to try their famous sweet called Kremna Rezina, a custard cream cake topped with a slice of puff pastry. It's almost certain that you won't be able to leave without ordering at least two or three plates of this more-ish dessert.
2. Take a ferry along the river in Ljlubjana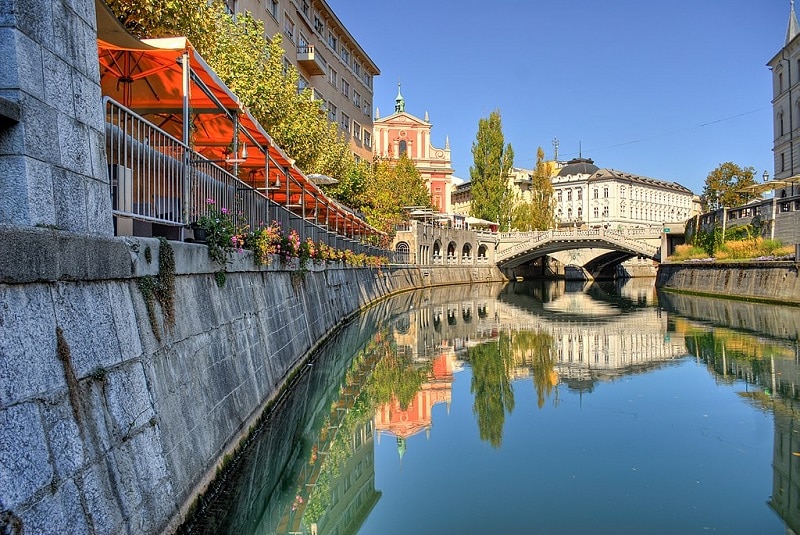 By Mihael Grmek – Own work, CC BY-SA 3.0, Link
Placed within the geographical centre of Slovenia, Ljubljana is a small city that has many big ideas.
The city design is classical and shares many common features with several cities across the former united state of Yugoslavia, but much of the centre itself is inspired by classic Slovenian heritage and the Baroque movement.
Of all the enjoyable elements of this vastly independent and increasingly alternative city is the river Ljubljanica which runs directly through the centre. The summer months present the perfect time to take a ferry along the river before debarking to explore the central market that sits alongside the river.