3. Walk around the old town square of Piran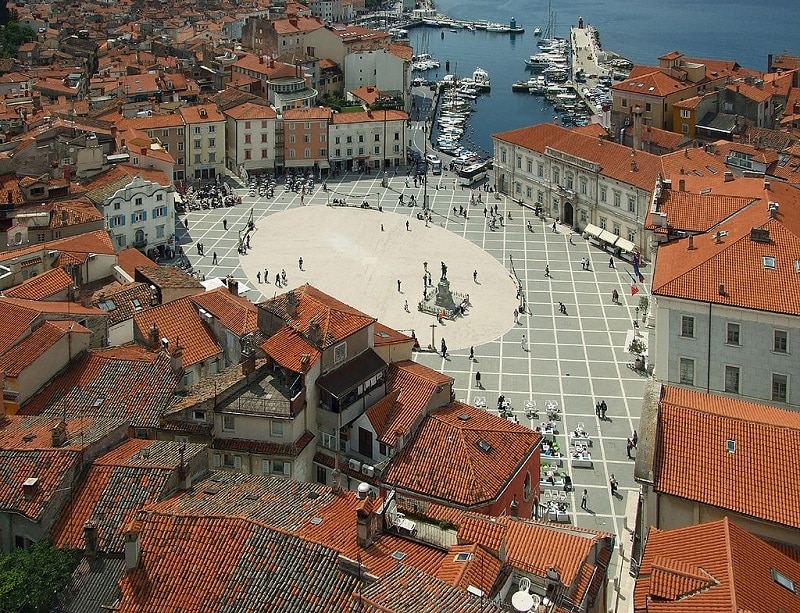 Situated on the furthest South-Western point of Slovenia, Piran is a beautiful coastal town in which you can easily spend a whole weekend in quiet solitude either walking around the old town, or swimming out in the water once you've dived from one of the towns many piers.
For visitors visiting Piran after having already traveled to Italy, what you see may feel familiar – and for good reason. This small port town was part of the large and expansive Venetian Empire for over 500 years.
Piran today is entirely Slovenian and you can feel that through the people you meet and the culture you'll experience during your holiday.
4. Hike along the Soča river valley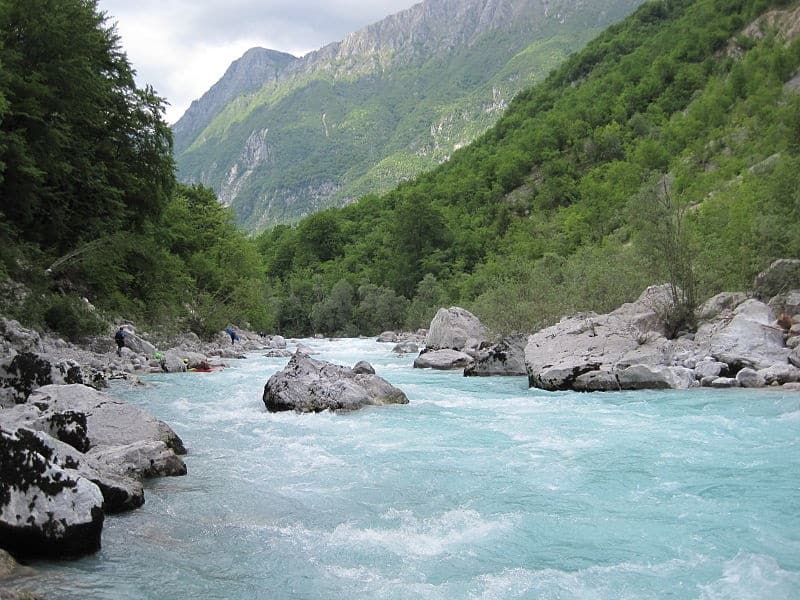 By Florian Jesse – Own work, CC0, Link
Considered to be one of the most beautiful natural sites in the world, the emerald blue waters of the Soča River have been attracting nature enthusiasts for decades who use the river for river rafting and kayaking, which the wild waters are perfect for.
The Soča valley is also perfect for those who wish to stay a little dryer too, with several hiking paths open to both the slower beginner hiker and the experienced off-path climber.
For the most adventurous the valley is also perfect for a number of more extreme things to do, with paragliding as the most popular choice. Given how beautiful the green fields and hills look, seeing it from the viewpoint of a bird must be an holiday experience to remember.