9. Go underground at the Postojna Cave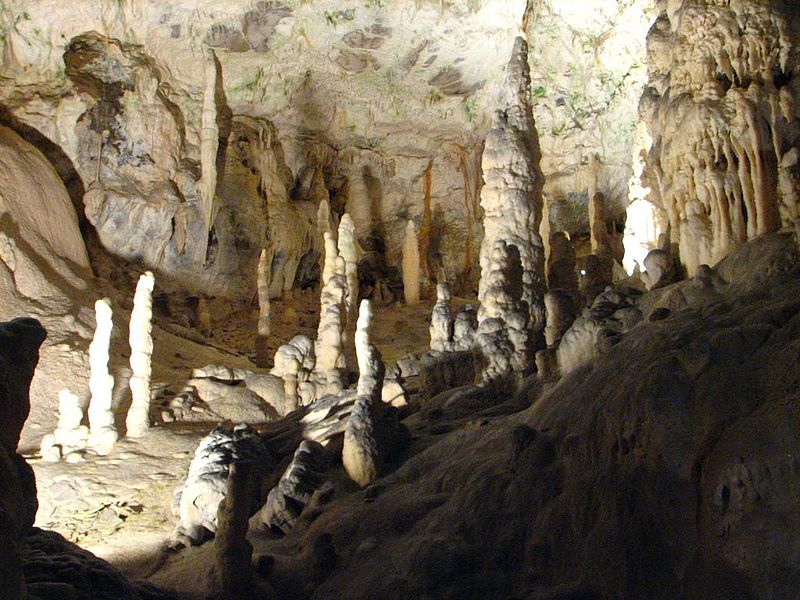 Whilst the Potojna Cave might lack the same UNESCO Heritage Listing that the Škocjan Caves have been rewarded, there's no mistaking that what lies beneath the surface is one of the most interesting cave networks to be found in mainland Europe.
Over 20 kilometres in length, you'll need to take the electric train within the cave to reach some of the furthest-most points from the entrance. Once there guides will tell you all about how the caves were formed and have been used since they were first discovered by man.
Deep inside the Postojna Cave you'll also find a remarkable place called the Concert Hall which is large enough to fit just under 10,000 people inside of. If you're lucky enough and research before hand you could visit during one of the days that orchestras perform within the very same cavernous room.
10. Explore the cave – Predjama Castle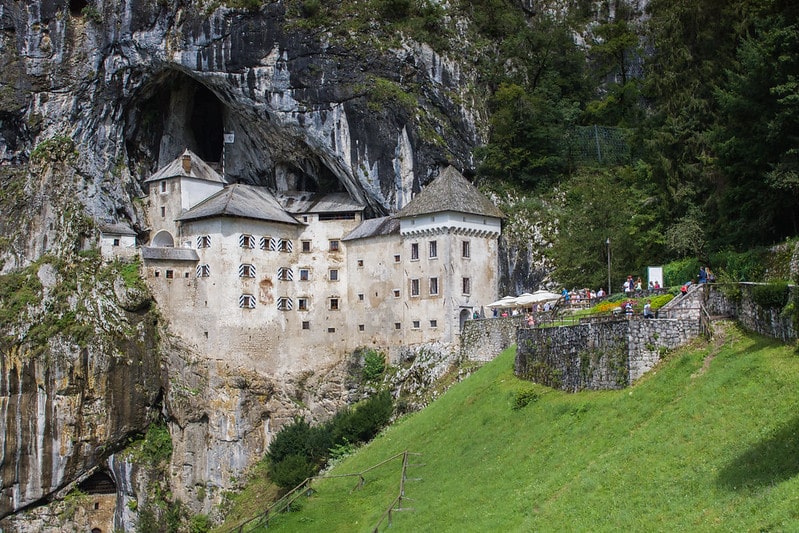 Predjama Castle
by
Sadhowgate
is licensed under
CC BY 2.0
During the same day trip to the Postonja Cave you should definitely leave some time to drive the final nine kilometres to see famous Predjama Castle which resides half within a cave on the mountain side.
A castle has stood on the same well-defended spot for over 700 years, but the castle you see today isn't the original. What you see today is the 16th Century reconstruction that has seen wars and rulers of the surrounding countryside come and go over the years.
Today the castle isn't owned by any one noble family and is instead owned by a public trust who maintain the building and the museum within that the castle has now become, making it one of the most interesting places to visit.
More Things To Do in Slovenia
As you can see, regardless of Slovenia's small size there's an abundance of things to do that no matter if you prefer to be out in the wilderness or within the comforts of the historical towns and cities across the country.