5. Take a long ski jump at Planica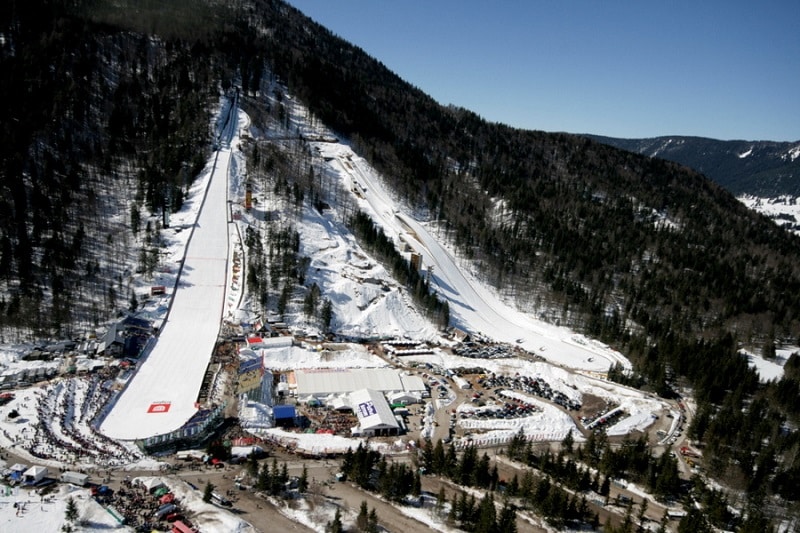 One of the most popular things to do in Slovenia is to ski, and given how many beautiful mountain ranges there are to ski down it's not at all surprising that the country is host to some of the best routes and jumps in Europe.
If you're a keen skier planning to spend your winter holidays in Slovenia and you're looking to do something a little more adventurous, be sure to spend a day at Planica, the spiritual home of ski jumping in the country and where a annual jumping competition has been held since 1934.
Up among the borders of Austria and Italy, the high remote location is only an hour a way from the capital Ljubljana by car so well worth driving to just to spectate as the experts fly across 200 meter distances overhead.
6. Kayak across the smaller Lake Bohinj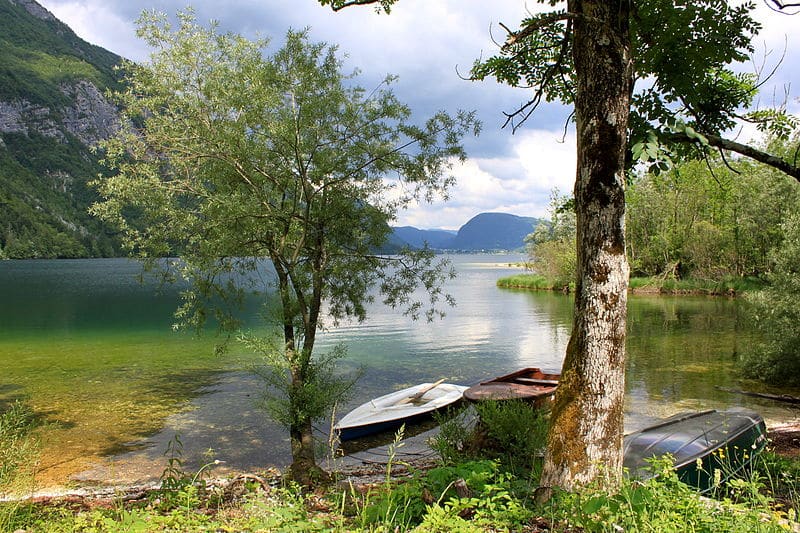 Although the beautiful setting of Lake Bled is more commonly known outside of Slovenia, Lake Bohinj is actually the largest natural lake in the country and resides in the same national park in which source of the Soča River can be found.
Of all the things there are to do in the Triglav National Park, boating or kayaking across the lake is among the most attractive. The scenery of the Julian Alps and green meadows that surround it give an atmosphere of tranquillity and pure serenity that many visitors from the city will crave visiting again once they leave.
If at any point you feel that being inside of the water appeals to you more than bobbling along on top of it, then feel free to join the dozens of bathers who paddle and swim in the lake throughout the year.