7. Explore the heritage of Novo Mesto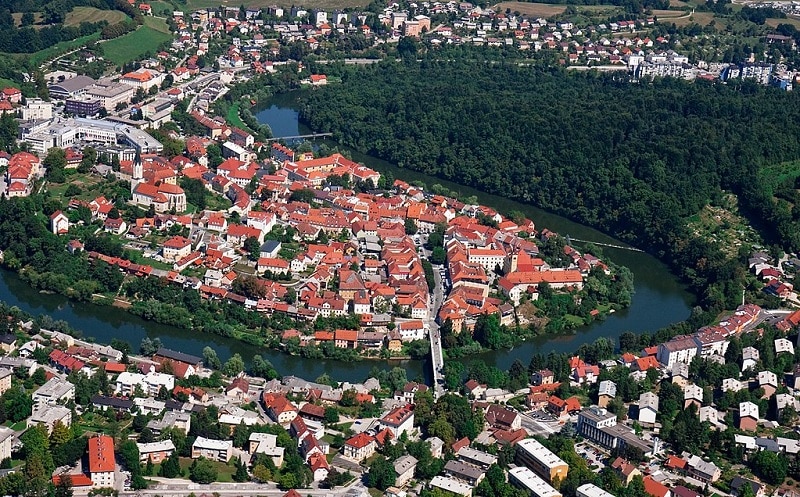 By Marko Pirc (https://www.flickr.com/photos/markopirc/) – Marko Pirc, CC BY-SA 3.0, Link
Novo Mesto is a small town that resides upon the horseshoe bend of the Krka River that works its way south to meet the Sava River across the border in Croatia.
This medieval town has long been a geographical and economical hub through which a lot of Central European trade has past over the previous 900 years. Most recently Novo Mesto has been a perfect place to stay for tourists who wish to not only explore the old town and the town houses that remain within it, but also a location from which to explore the wine region that surrounds it.
8. Spend an Eco-weekend in the Logar Valley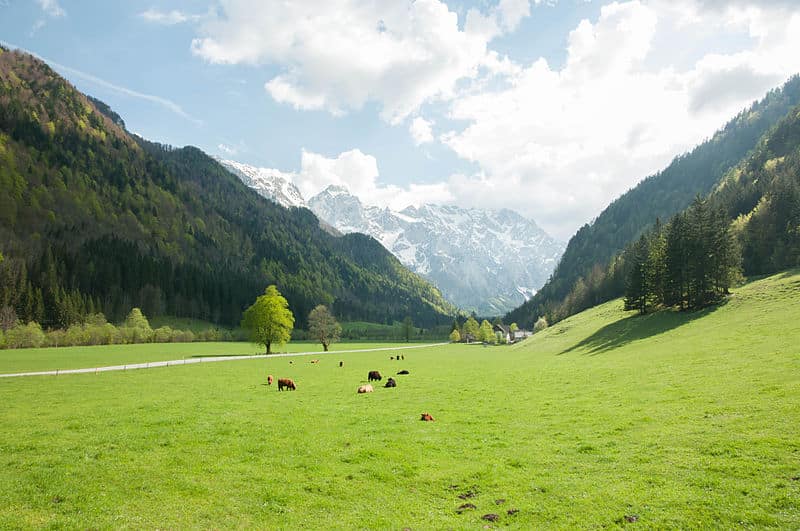 Given how green Slovenia is it's no surprise that the country is becoming one of the most attractive countries to responsible travellers and eco-enthusiasts, and the Logar Valley in particular has welcomed several thousands visitors to its Eco Bed & Breakfasts and home-stays over the past few years.
The flat green plains that lie at the bottom of the Kamnik Savinja Alps are almost perfectly flat for a weekend of biking, plus there are a number of small streams and lakes that make for ideal hiking routes too.