Ecuador is Spanish speaking country in northwestern south America. The motto of Ecuador is "God, homeland, and freedom". Its capital city is Quito while largest city in Ecuador is Guayaquil. The total area of Ecuador is 283,560a km2. In 2015 population was calculated 16,144,000. Which is 65th in a rank of most people living in a country. It is bordered by Colombia on the north, Peru on the east and south, and the Pacific Ocean to the west. Ecuador is a very attractive country for tourists and have plenty of best places to visit.
Compania de Jesus, Quito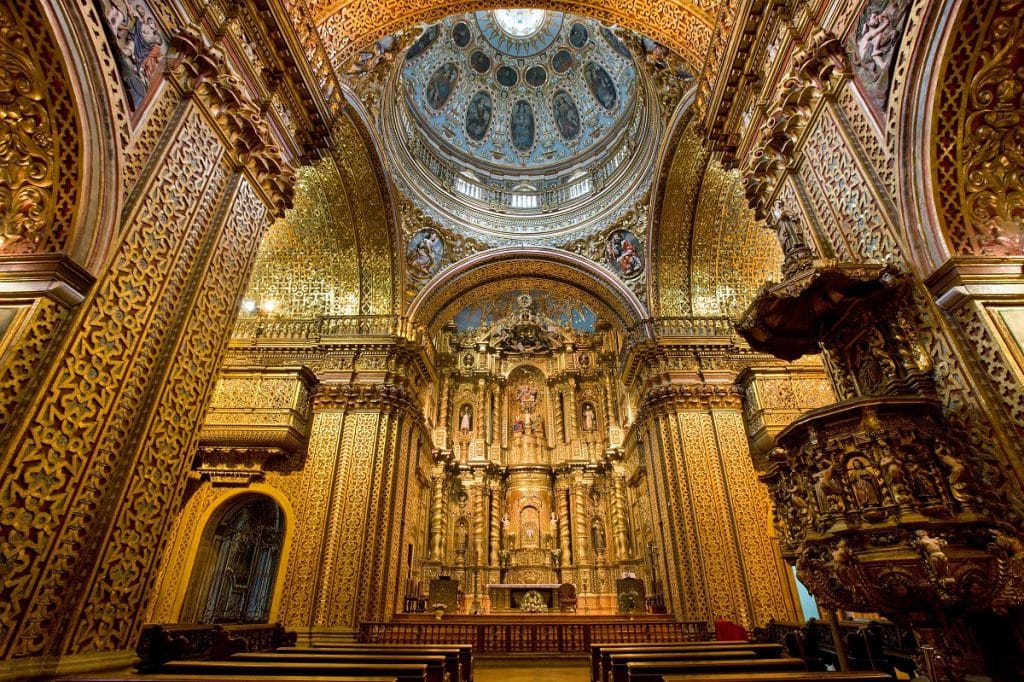 On the top of the list for places to visit in Ecuador, we have Compañía de Jesús, Quito. We have a church, history of Ecuador people and some architectural view. It was completed in 1765 and material used in this church was of Volcanic gray stone. It is Quito's most ornate church. Visitors coming all over the world has given feedback as this is most beautiful place in Ecuador to visit.
Cotopaxi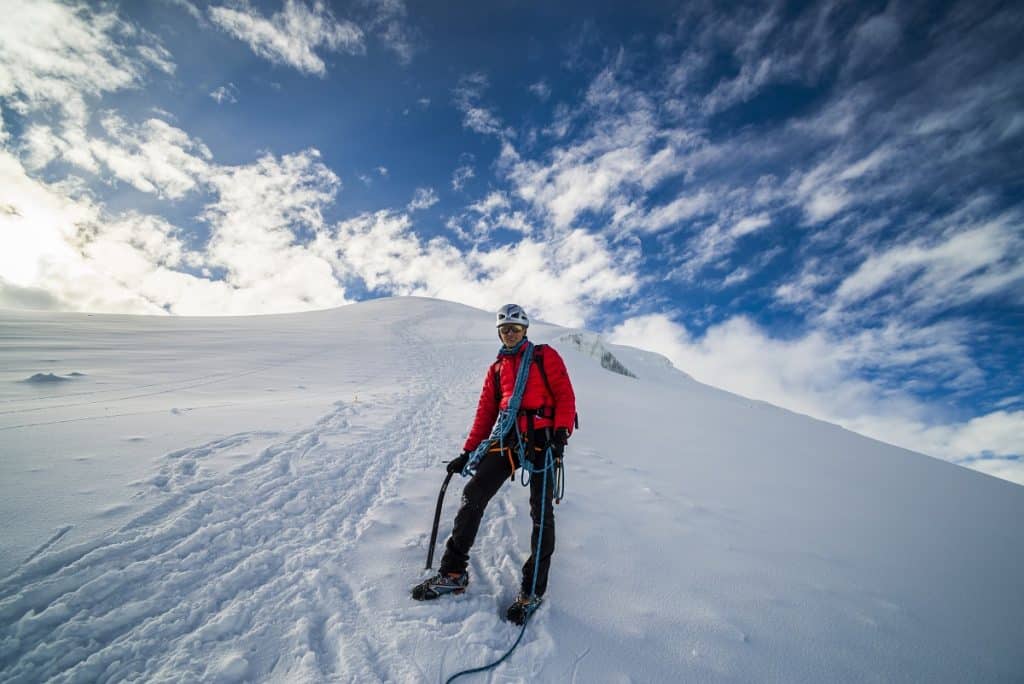 This place is famous for Volcano, climbing, mountain, glacier, hiking. This place is located in Latacunga canton of Cotopaxi Province. It is the second highest summit in Ecuador, reaching a height of 5,897 m (19,347 ft). It is one of the world's highest volcanoes.The first person who climbed Cotopaxi was Alexander von Humboldt in 1802, but he only covered height of 4500m, he can't reach the height of Summit at that time but later, Wilhelm Reiss was able to reach the height of summit.
El Panecillo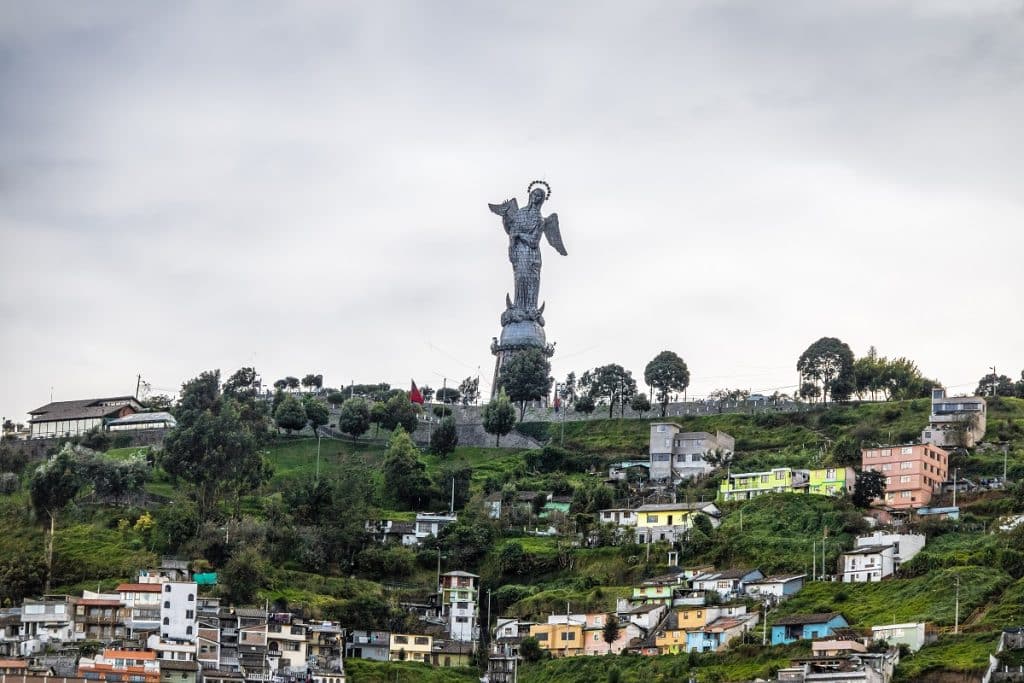 On the top of Panecillo, a statue of madona was assembled. It was made of 7000 pieces of aluminum. The statue was engineered and erected by Anibal Lopez of Quito. The street that leads up to El Panecillo is called Melchor Aymerich.
Cotopaxi National Park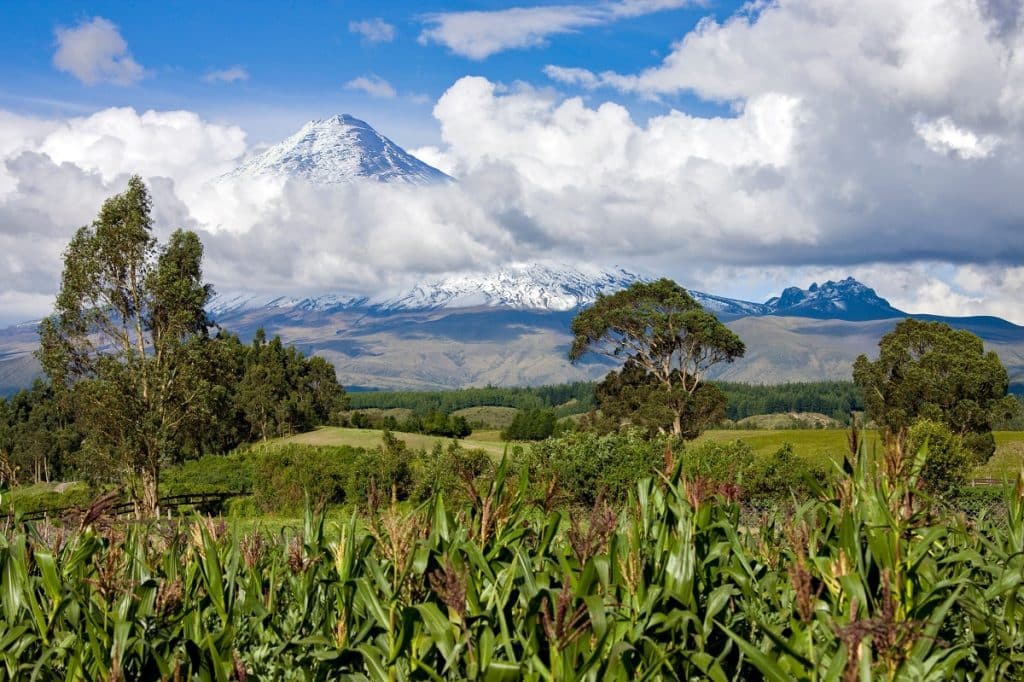 This place is famous for Volcanoes, hiking, parks, camping, horseback riding. We got plenty of fun here. There are lots of refreshments points here. Once you made a mind for places to visit in Ecuador then this could be your choice. Cotopaxi is among the highest active volcanoes in the world.
Cajas National Park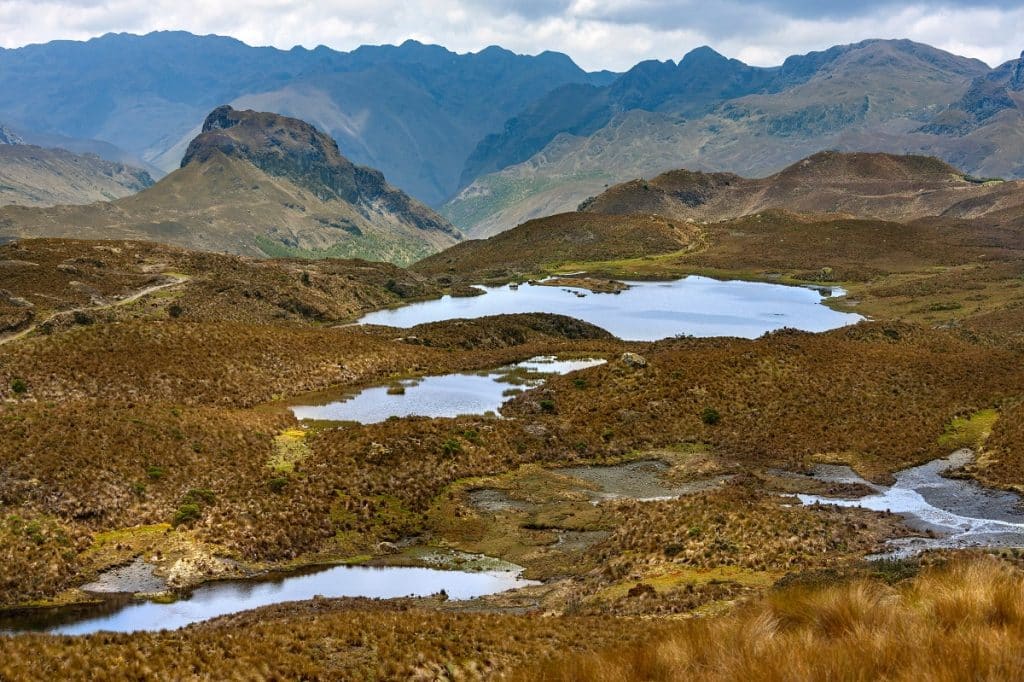 It is located about 30 km west from Cuenca, the capital of the province of Azuay. It was given the name of the park in 1996. Its name was derived from cassa who have meaning as "gateway to the snowy mountains". This place was also declared as the best place for birds to live. 270 lakes and lagoons can be found in the paramo of Cajas.
Charles Darwin Research Station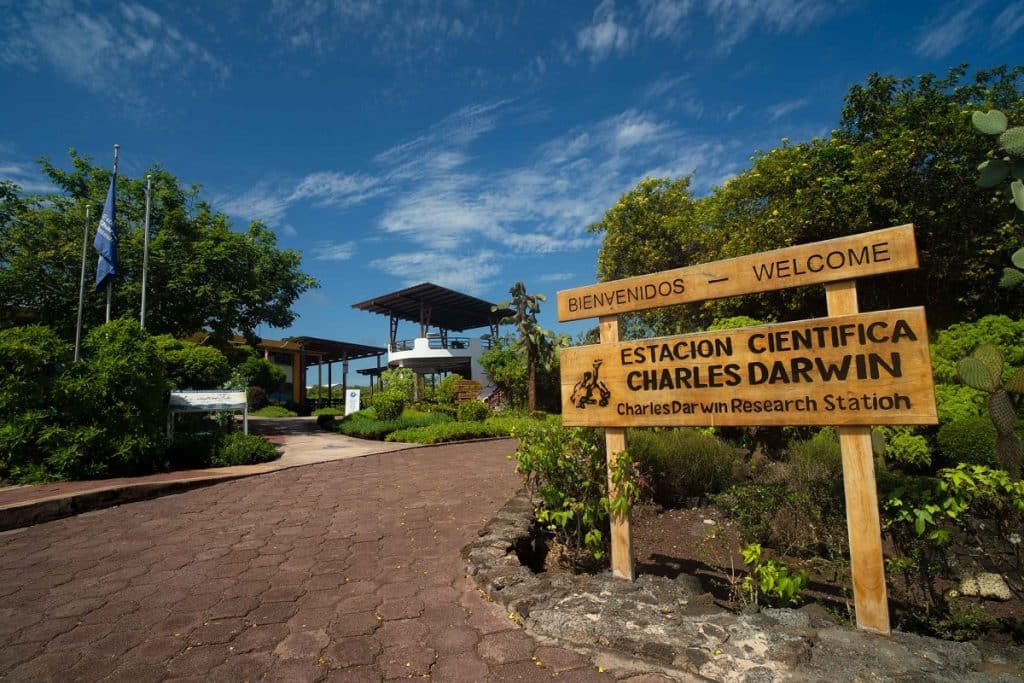 This is a biological research center which is operated by Charles Darwin foundation. Here scientist from Ecuador and all over the world work together. This station was completed in 1959. Researchers do environmental research at this station. That is why this is their main aim to follow. The Station has a team of over a hundred scientists, educators, volunteers, research students, and support staff from all over the world.
Tortuga Bay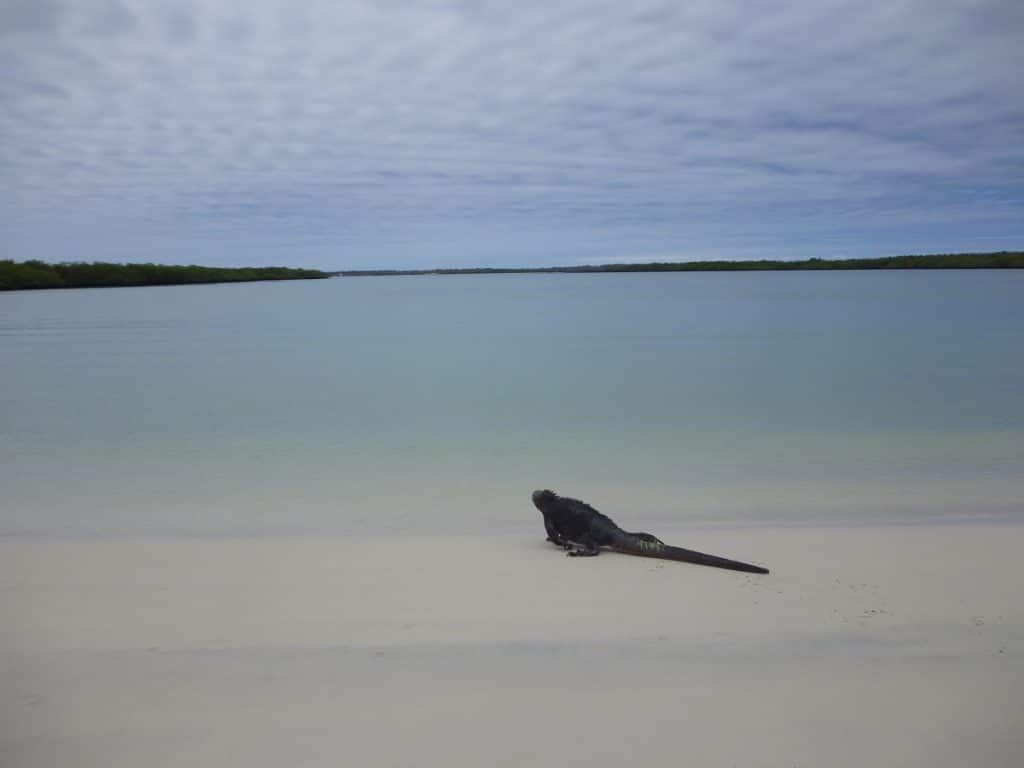 This is a very famous place for a newly married couple for a honeymoon.This place is situated in Santa Cruz Island, about a 20-minute walk from the main water taxi dock in Puerto Ayora. Some places are forbidden for swimmer while some spots such as a separate cove where you can swim. White tip reef sharks and tiger sharks can be seen here. Different sort of fishes and birds also be seen here such as brown pelican and gigantic galápagos tortoise. Name Island of Tortoise is given to this place because of giant tortoises found there.
Galapagos National Park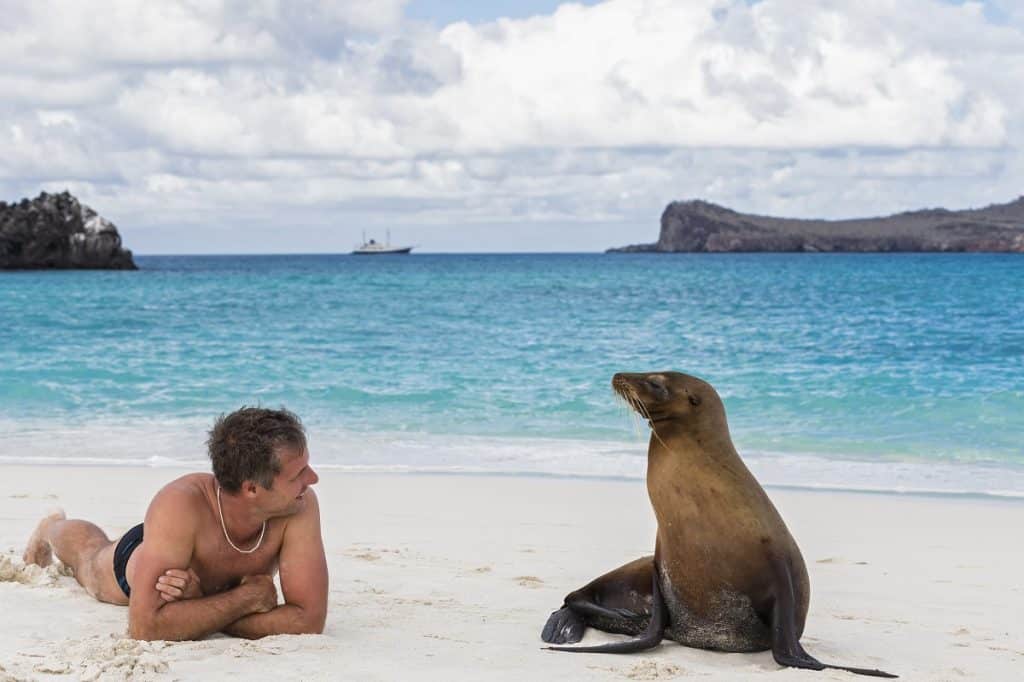 This is Ecuador first national Park. It was established in 1959 which covers an area of 7995.4 km². There is a separate cove where visitors can swim where it is common to view white tip reef sharks swimming in groups, small fish, birds, and sometimes the gigantic galápagos tortoise.
Podocarpus National Park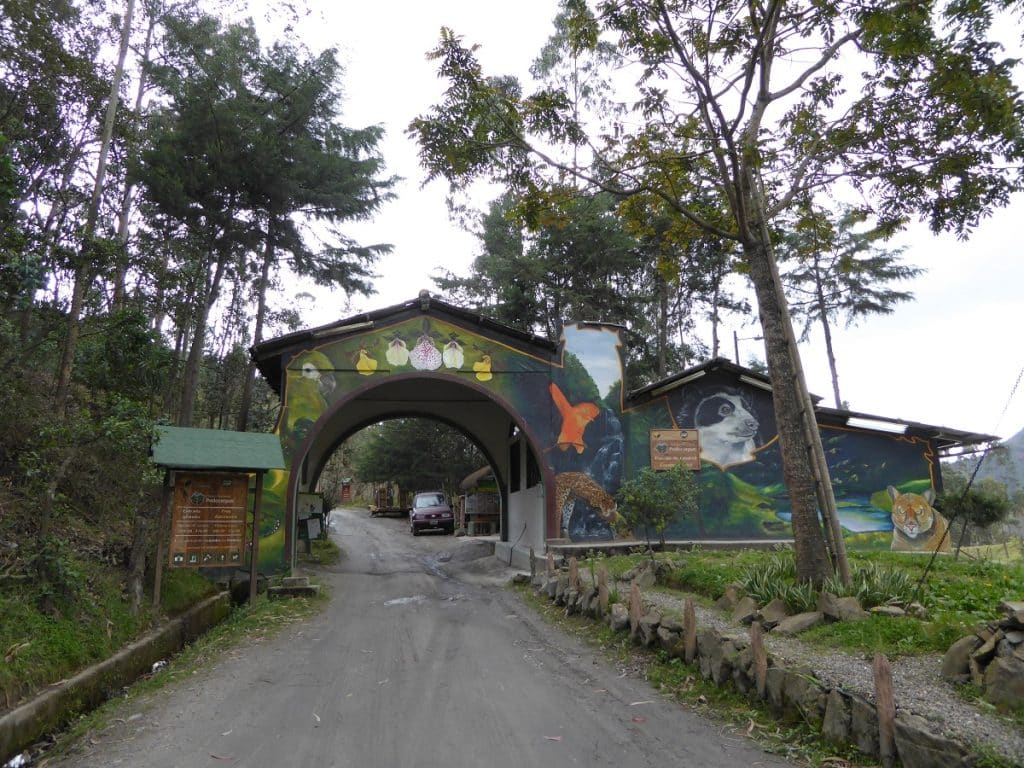 Park was created in 1982 in the province of Zamora Chinchipe and Loja. Park is famous for Parks, forests, protected area, spectacled bears, frogs. Park has two main entering point which is Cajanuma Sector and the second one is from Bombuscaro Sector. Temperature remains cold here. Most of the time it is raining in this area. So if you made a mind visit this place, then hold some covers as well as some necessary medications as well.
Rabida Island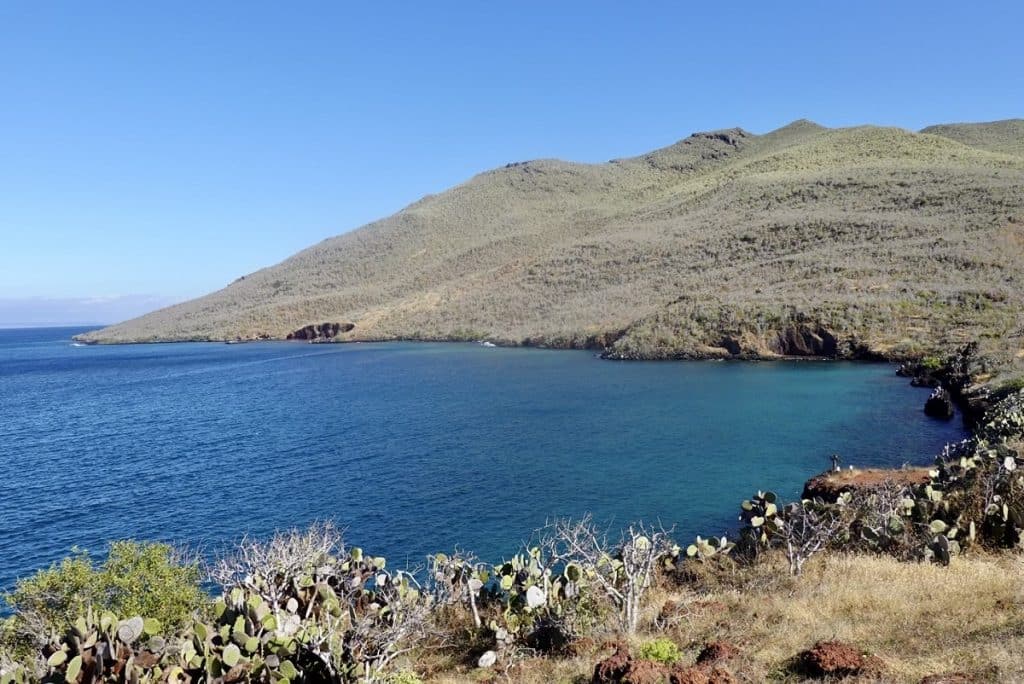 This place is famous for Sea lions, pelican, beaches. Another name of this park is Jervis Island which is due to John Jervis. In Ecuador, it is named as Isla Rábida. A variety of wildlife exists here such as pelicans, white-cheeked pintails, boobies, and nine species of finch have been reported. Location of this park is Galápagos Islands, Ecuador.Birds such as Brown pelican on red sand will be found here. The rich wildlife attracts a number of tourists from all over the world towards this place.