Christmas is always a magical time. Once the atmosphere starts kicking in you feel more joyful and you begin choosing presents for friends, family & yourself. You can breathe the Christmas atmosphere basically everywhere, but a place where you'll feel 100% in Xmas mood are the Christmas markets.
Wooden chalet-looking stalls, covered in fake (or if you are lucky real) snow, selling all kinds of decorations, handcrafts and food make you really wish Christmas were all year long. Although these markets are traditionally widespread in Northern Europe, you can also find many of them in Italy.
So what are the Best Christmas Markets in Italy?
The majority and most famous ones are in the northern part, such as in the Trentino Alto-Adige region, where the Austrian and Germanic influence has always been very strong.
So, are you planning a trip to Italy around Christmas time? Then make sure you visit at least one of these wonderful Christmas markets! 😉 🎄
Bolzano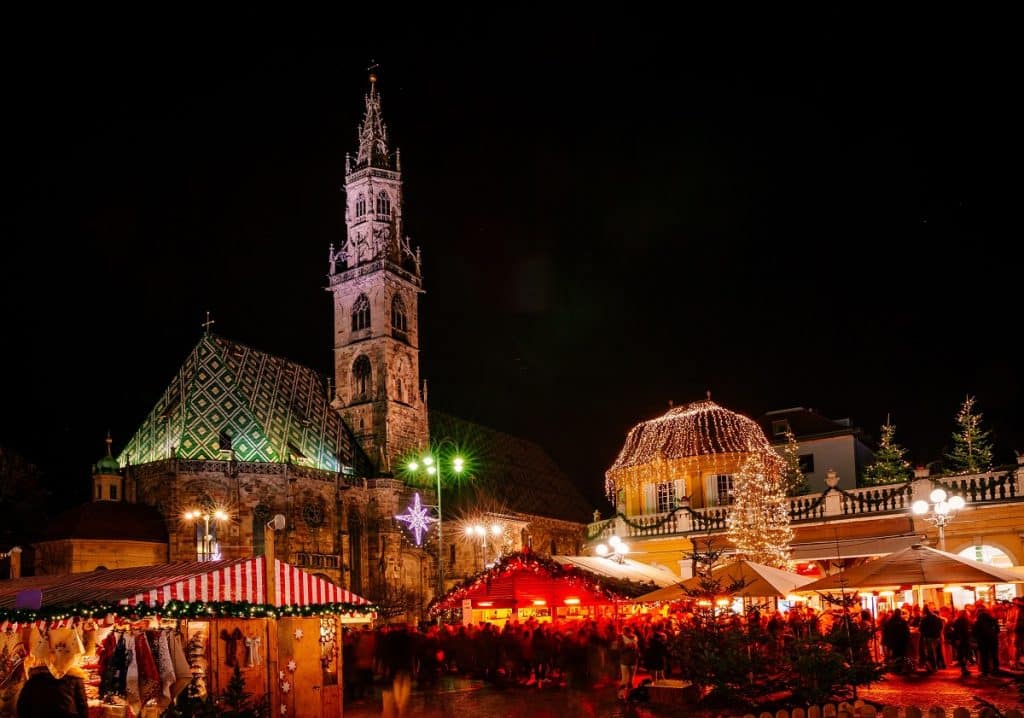 As I said, in the Trentino Alto-Adige/Südtirol region you can find the best ones. Moreover, there will also be an ice rink, a crib and the traditional Christmas tree to further enhance the atmosphere. Is that it? Of course not! There are plenty of things to do and see during this period in Bolzano.
Here you can find a huge variety of possible gifts: wooden statues, candles, post cards, Christmas decorations and much more, all hand-made of course. At the same time, you'll have the possibility to try some delicious food: apple fritters, the typical Strudel and some mulled wine.
On 7th December museums will be open until 1AM, with shops staying open until late too. All weekends, instead, typical Christmas music will be played. You will also have the possibility to see the Living Crib, wooden statues, animated by musicians and singers. And of course, special areas with carousels, playground areas and more will be organized for kids of all ages.
Once in Bozen for the Christmas markets, take the opportunity to explore the city. Visit the historical centre, with Walther square and the main cathedral. Take a stroll along Portici Street and end up in the scenographic Erbe Square. Don't forget to visit one of the bests museums in Europe, for its organization and variety of items: the Archaeological Museum. It's mainly famous for the Otzi Mummy, our 5,300-years-old ancestor, that was found in the mountains between Austria and Italy.
Trento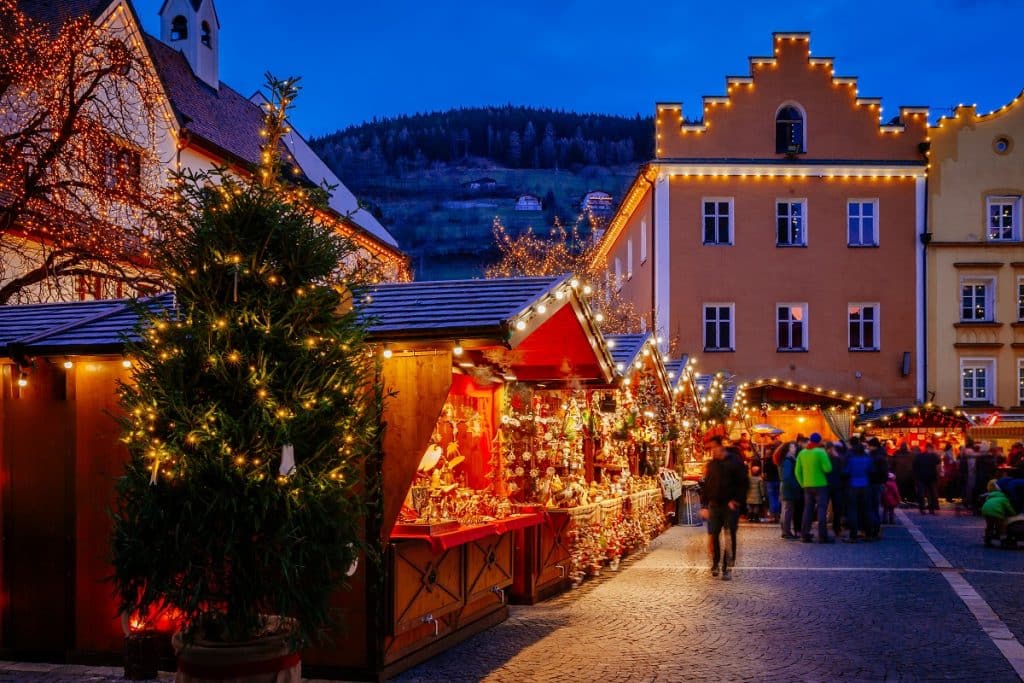 The capital of the Trentino Alto-Adige region hosts the most important Christmas markets of Italy with around 750,000 visitors each year.
It has been active since 1993 and has now grown, becoming a big and wonderful event, with over 90 stalls in Fiera Square and Cesare Battisti Square. Here you'll be able to find any type of handcraft (Christmas decorations, wool jumpers, wooden statues) and of course food (Canederli, a typical type of dumplings, mulled wine, strudel and bretzel). The whole city will be lighted up with spectacular lights and a Santa Claus house will be build for kids to receive gifts and sweets directly from Santa Claus.
Trento has plenty of things to offer, besides the market. Enjoy a nice walk from Dante Square to the famous Buonconsiglio Castle, visit its museum and the Aquila Tower. The historical centre is of course the most vivid part of the city, with the Cathedral, the Neptune statue and many elegant palaces and ancient churches.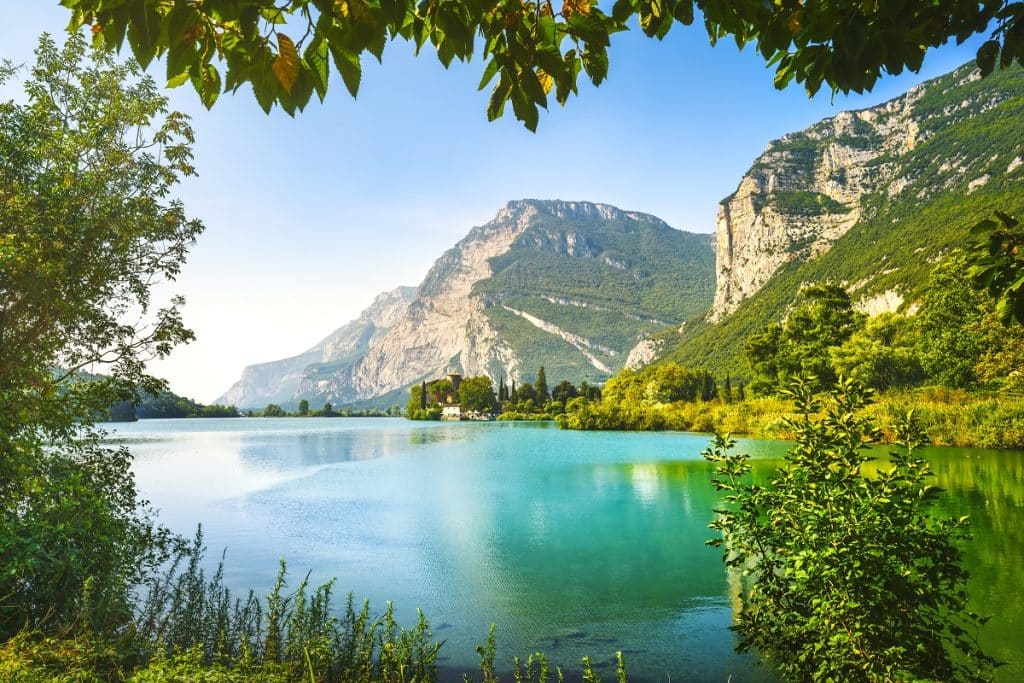 If you are planning to visit Trento and surrounding areas, it's convenient to buy the Trentino Guest Card for 40€ that gives you free access to any type of public transport (trains, buses, etc), museums, castles and natural parks.
Merano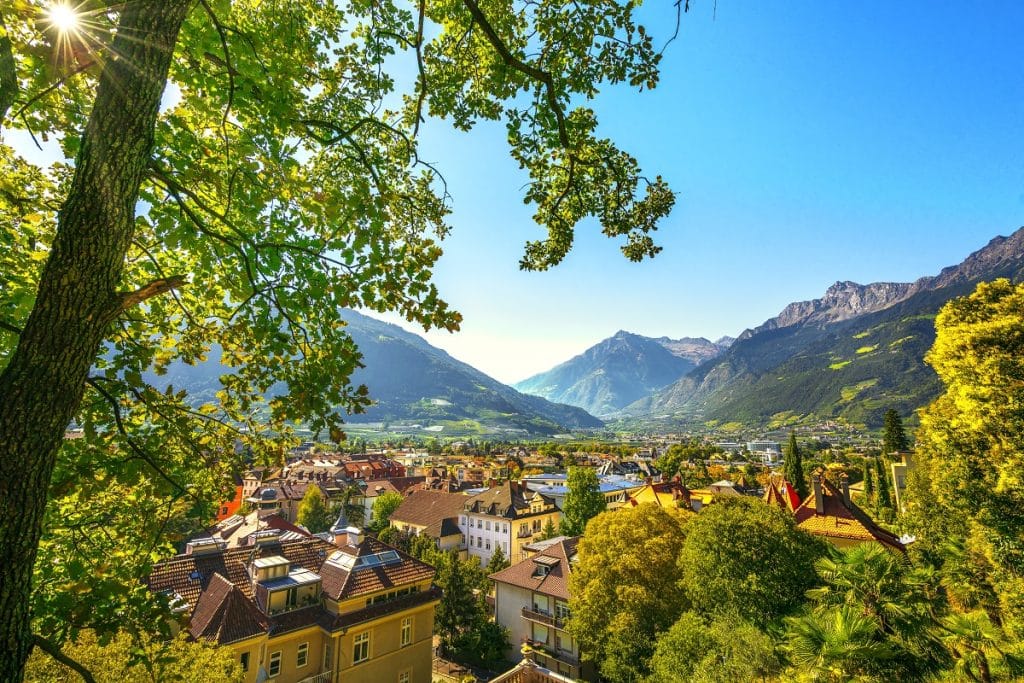 Still in the Trentino Alto-Adige region you can visit Merano, that doesn't only offer a very nice Christmas market but also skiing slopes and the famous Bath of Merano.
Over 70 wooden-house-shaped stalls will be located on the Passeggiata Lungo Passirio, on the riverside. Here you'll able to find many pieces of craftsmanship (decorations, candles, statues, etc) and delicious food (breztels, mulled wine, sandwiches with sauerkraut and sausage and much more). In Della Rena Square you can find the Historical Christmas Village, showing how Christmas looked like in the past, with food and things to buy, besides many activities for children.
Once in Merano for the Christmas market, take the chance to go and relax in the famous Terme (Baths) di Merano, with both indoor and outdoor jacuzzis and pools. You can also walk in the nice city centre, visit the cathedral, go for the Tappeiner Walk that brings you in the mountains, right on top of the city to enjoy a spectacular view of Merano. Alternatively, you can also go skiing in the Merano 2000 ski facility. Get the MeranCard to enjoy amazing discounts and free access to many attractions in Meran and in the Südtirol area.
Bressanone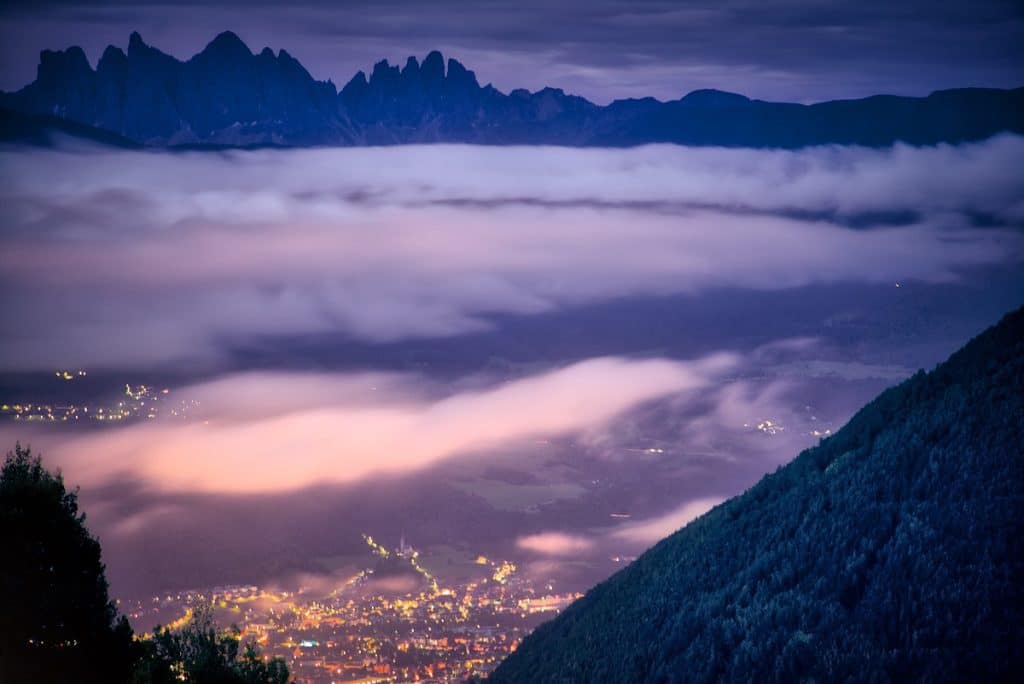 The multiple stalls in Duomo Square will offer handcrafted wooden statues, candles, cribs statues and much more. And of course you can taste some of the delicious regional food. Children can have fun with different carousels, while Santa Claus sleigh will bring people around the city with his carriage during all weekends, to fully enjoy the magical atmosphere. It will also be possible to see full-size reproduction of cribs statues along the streets, admire artisans creating their art crafts and enjoying Christmas songs performed live.
Bressanone (Brixen in German) is the oldest city of the Südtirol, since it was founded in 901 A.D.. It has always been very important for the catholic church and always had a special relationship with Popes. Once you are visiting it for the Christmas markets, you should also explore all its beauties. First of all the Episcopal Palace, where during Xmas time a crib's exhibition takes place. In the main square (Piazza del Duomo), you can see the Millenary Tower, built to celebrate the first 1000 years of the city. Worth visiting are also the Permanent Torture Exhibition and the town hall (Palazzo del Municipio). During Christmas time you can also visit both the Cathedral and its cloister with free guided tours.
Grazzano Visconti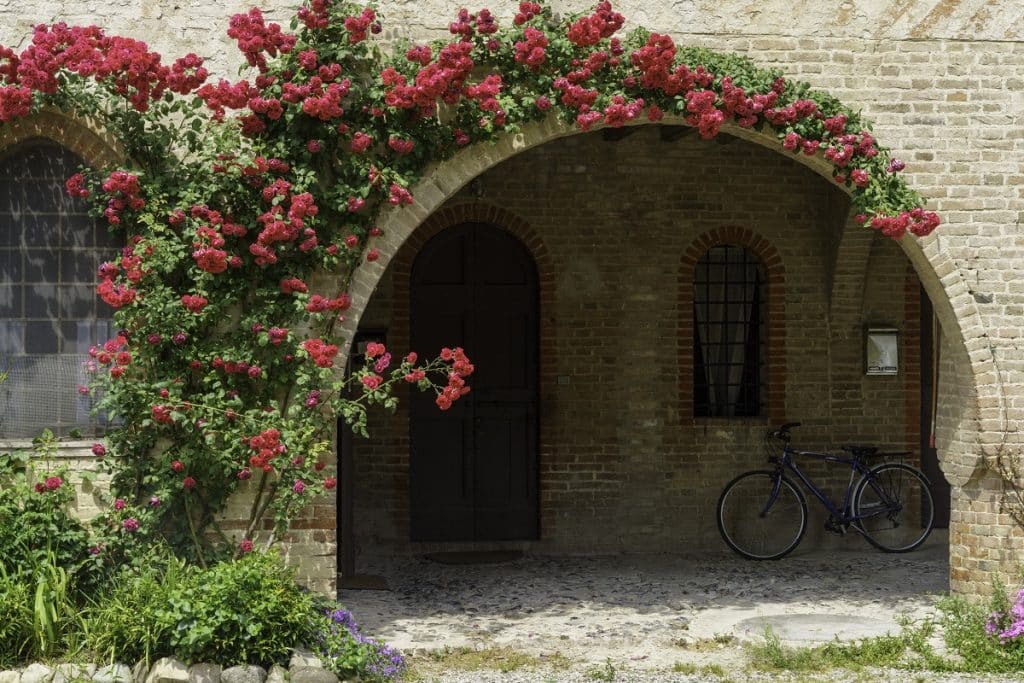 Let's now move to the Emilia-Romagna region (where Bologna is), to visit one of the most important Christmas market soutside of Trentino. This Medieval village comes to life with a magical Christmas atmosphere.
Besides the many stalls where you can buy food and objects, many activities are also organized for kids. For example, Santa Claus and his reindeers will be going around the village giving sweets to the little ones. You can also visit, with a guided tour, the Park of the Castle, usually closed during winter and discover the Italian Gardens.
Grazzano Visconti is located in the province of Piacenza. Besides the beauty of casually walking through the medieval streets, the Castle is really worth a visit. Inside, it's possible to visit the Park and admire the Italian gardens, together with the "Butterfly Heaven", a butterfly glasshouse. Moreover, this is the only park in Italy where to do Owl Watching all year long.
These ones are the top 5 Christmas markets that you should definitely see in Italy. In any case, if you don't happen to be in any of these cities around Christmas time, don't worry! 🙂
Basically every city has its own market. Even though they might not be so magical like these ones, you can still breathe a very nice atmosphere. Big and nice ones are for example hosted in all big cities: Milan, Rome, Verona, Naples, etc. The verona christmas market is said to be one of the most magical. Just check on the Internet and I'm sure you'll find a market close to where you are.
So…it's time to go shopping! Merry Christmas! 🎅