Greece, officially known as the Hellenic Republic, is located in southern Europe and is a historical and cultural treasure in itself as well as the most beautiful place to visit in this world. Its beautiful landscape, white houses, islands, beaches surrounded by blue sea is a reflection of its rich historical background that attracts many archaeologists, scholars, students and tourists alike. Here are the 15 best things that you can do in Greece.
1) Climb Mount Olympus
Mount Olympus is the most famous mountain in the world, and not just because of its height but also because it held great significance in Greek mythology. Home to Zeus where ancient Greeks used to pray. It also has Greece first national park, and every year thousands of visitors climb its peak.
The usual climbing point in the town of Litochoro and from there, various mountaineering and climbing routes are available for tourists.
2) Lake Plastiras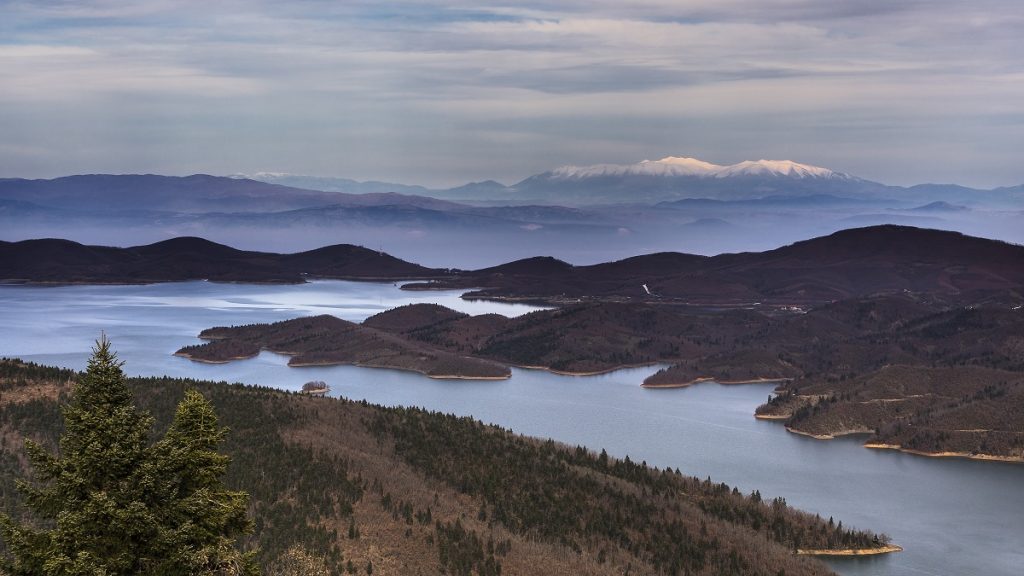 Lake Plastiras also is known as 'little Switzerland' is an artificial lake of incomparable beauty. The lake is surrounded by both snow-capped and green Mountains depending on its weather with rushing streams that joined emerald waters of the lake.
This lake is located on the broader area of Agrafa and is a great holiday spot for all seasons.
3) Tour the Acropolis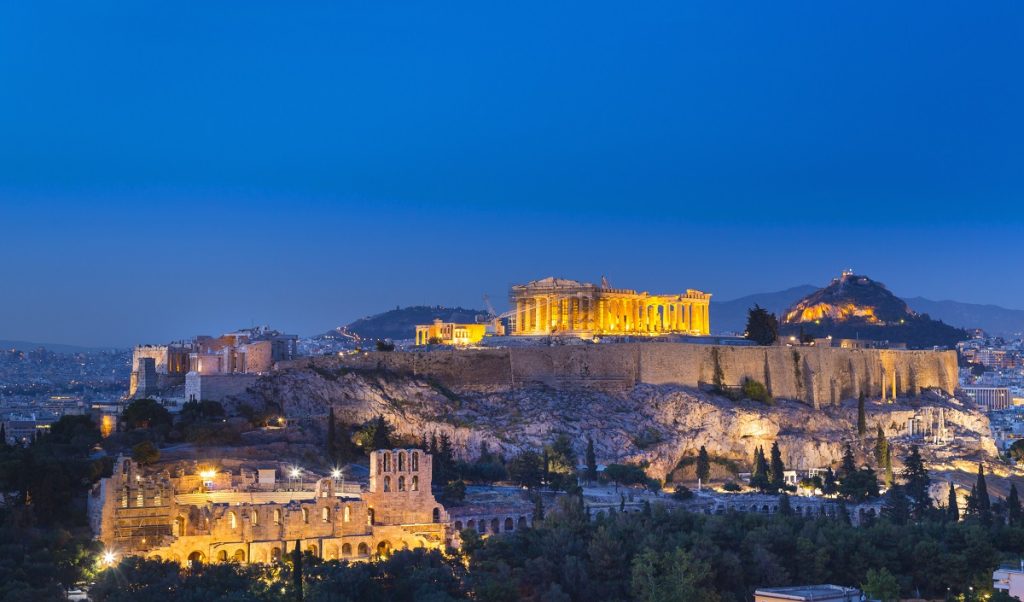 The Acropolis of Athens is as ancient as Greece itself; this place is located above the city of Athens and is created between the high rocky mountain. It had several ancient buildings, but the most famous is Parthenon, where the temple of Athena is situated made of shiny marble that is visited by tourists each year. All the valuable artefacts can be seen in the Acropolis Museum, which is located 280 metres from the Parthenon.
4) Visit Delphi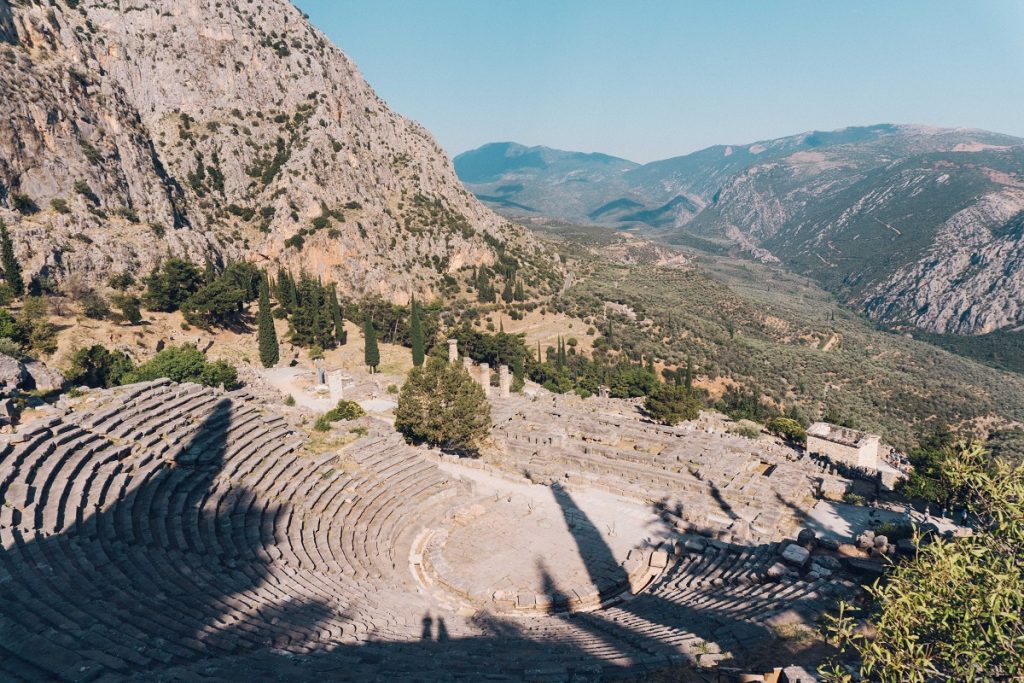 Delphi or as it was formerly called Python, was known as a site for Oracle in Greek mythology. It located on the south-western Slope of Mountain Parnassus, also known as Temple of Apollo the Greek God of light. In Delphi ancient Treasury of statues and many impressive structures like Altar of the chains, Stoa of the Athens Sibyl rock, gymnasium, Hippodrome, Polygonal wall, Theatre and Stadium attracts tourist to this place.
5) Explore the Samaria Gorge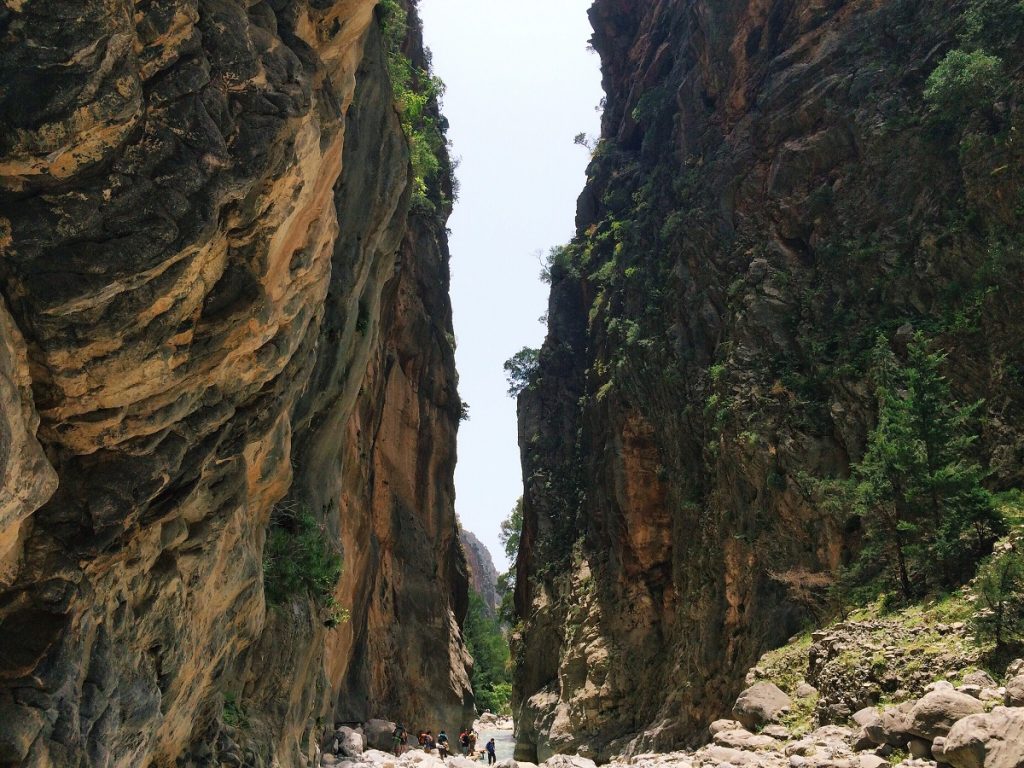 The Samaria Gorge is a national park of Greece which is located on the Crete. The gorge is 18 km long which start at the northern entrance and end at the shore of the Libyan sea.
It is also the most popular site where tourist either hike, track or even take Ferries to travel from one point to another.
6) Admire the architecture in Santorini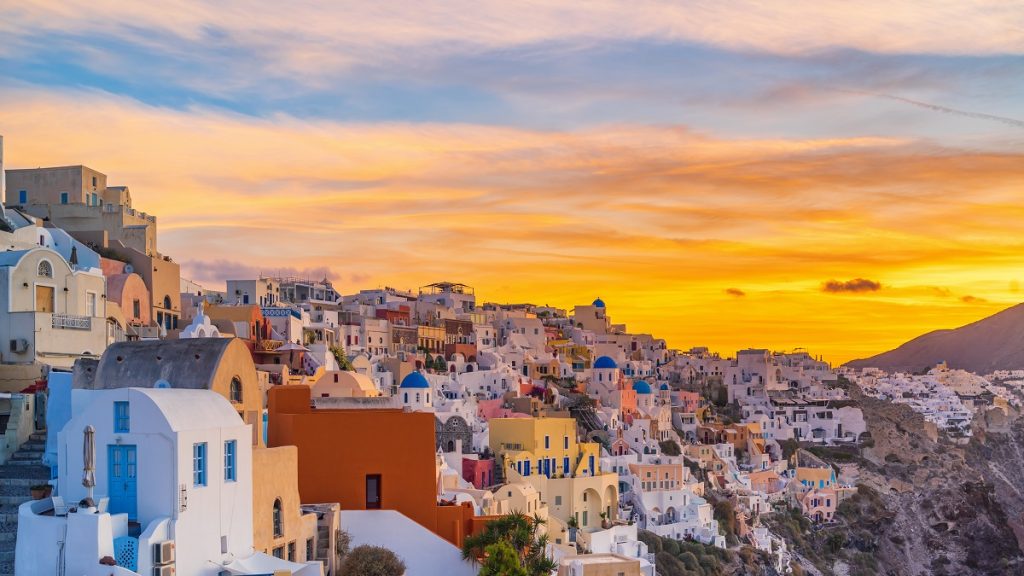 Santorini is the most popular honeymoon spot as well as a vacation spot. It's admired because of its distinctive architecture and magnificent surroundings around the blue sea. The contrast of white houses, blue-domed churches, and paved path may seem simple, but that simplicity creates beautiful postcard pictures to those who live and visit in Santorini.
The five castles and their ruins are also great attractions for the tourist who visit this island.
7) Discover the Acropolis museum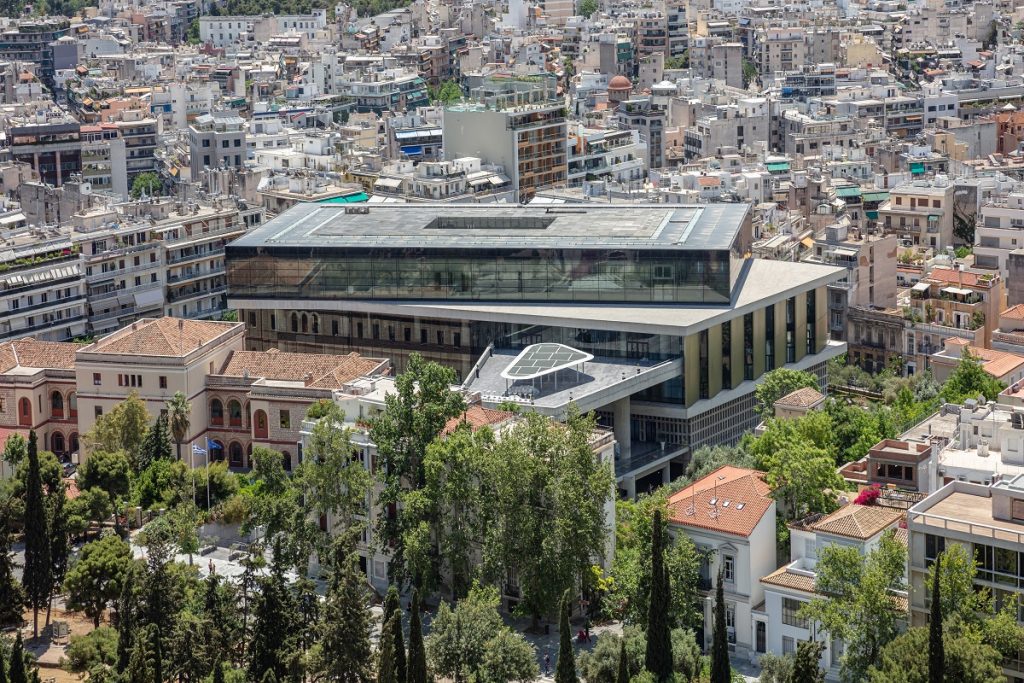 The Acropolis museum is home to every prestigious artefact found from the Greek Bronze Age, Roman and Byzantine Greece. Another critical factor about its structure is that it is situated over the ruins of Roman and Byzantine Athens.
Over 4000 objects are exhibited over an area of 14,000 square meters. Aside from the ancient artefacts exhibition they also have a temporary exhibition of displayed artefacts from other countries.
8) Visit the monasteries of Meteora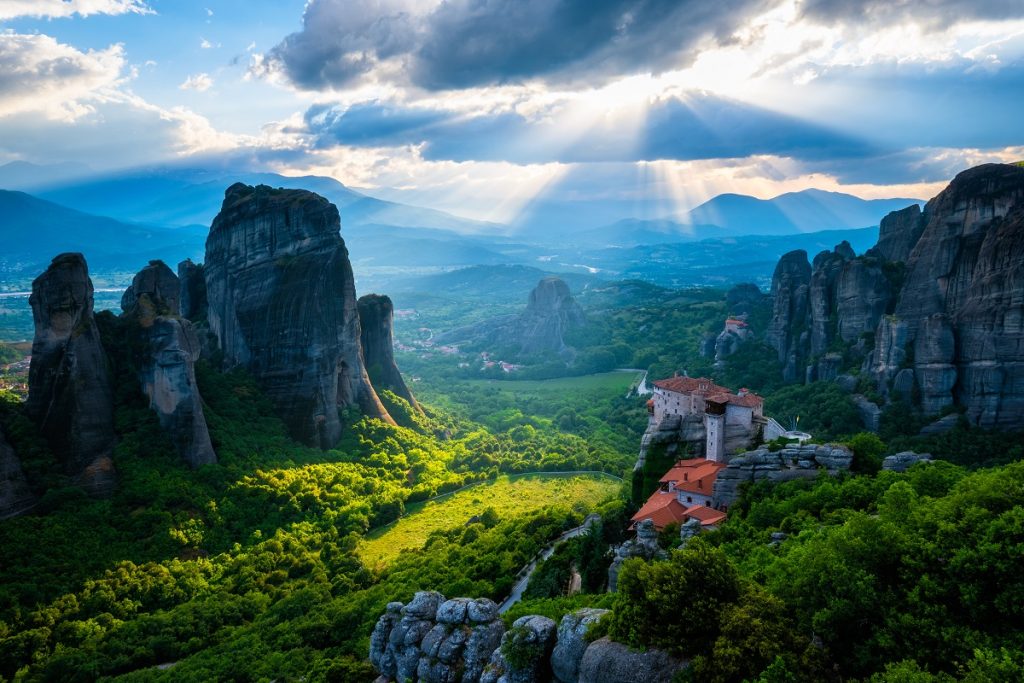 A place made of high rock formations is called Meteora, and it is one of the prestigious religious sites in Greece because it is the home of six Monasteries. This place is not mentioned in Greek mythology nor Ancient Greek literature.
The Meteora may have the first inhabitant in 50,000 or 5000 years ago, but it became monasteries during the Turkish war when monks fled here to take asylum. At that time, it was tough to reach in caves, but nowadays, steps were created for visitors as they visited these religious sites.
9) Marvel at the Epidaurus Theatre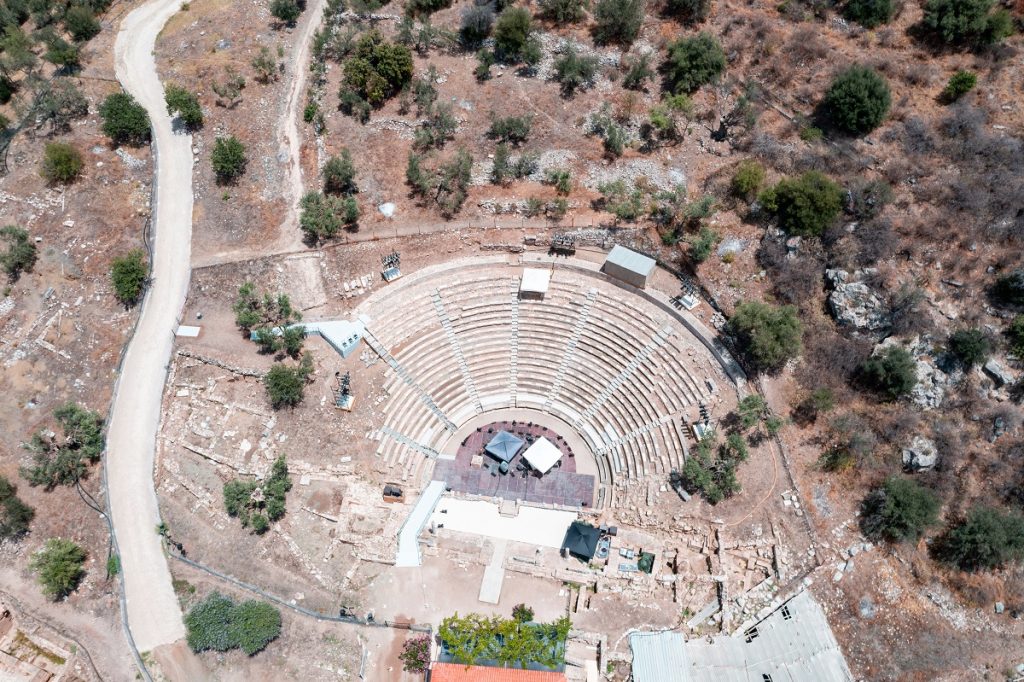 The ancient Epidaurus theatre is located in the Greek city of Epidaurus. It is also a sanctuary of the Greek God of medicine Asclepius. The theatre was created at the end of 4th century B.C and has space for 13,000 to 14,000 audience
At ancient times this place hosted music, singing, and the exciting games as well as a worship place for Asclepius. Nowadays, it is a top tourist attraction for a significant number of Greek and foreign visitors. Here they watch live performances on ancient drama plays.
10) Go spelunking at Melissani Cave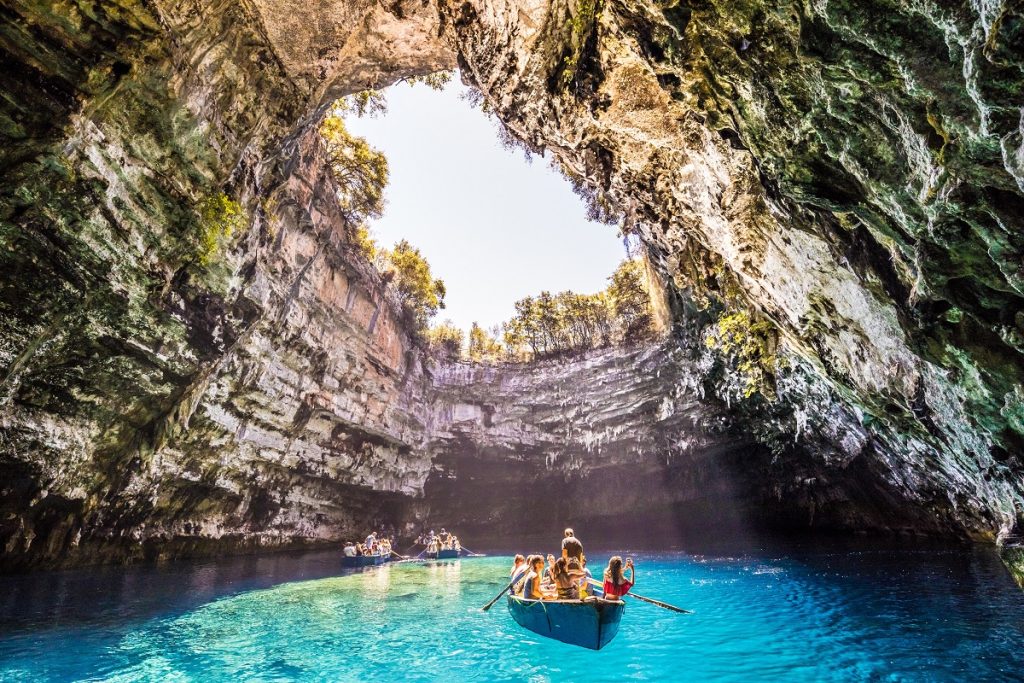 Melissani cave and it's surrounding the lake is located on the island of Kefalonia. This cave is uniquely beautiful and created by a chemical and mechanical process called Karstikopolsis. This cave is open to making a gateway for lake water to pass, and it is surrounded by green forest and mountain slope.
This cave was dedicated to Greek story Pan and nymph Melissani, and according to legend, Melissani committed suicide in the lake after pan rejected her love. Tourists can see objects related to this cave and myth in the Archaeological Museum of Argostoli.
11) Marvel at the Corinth Canal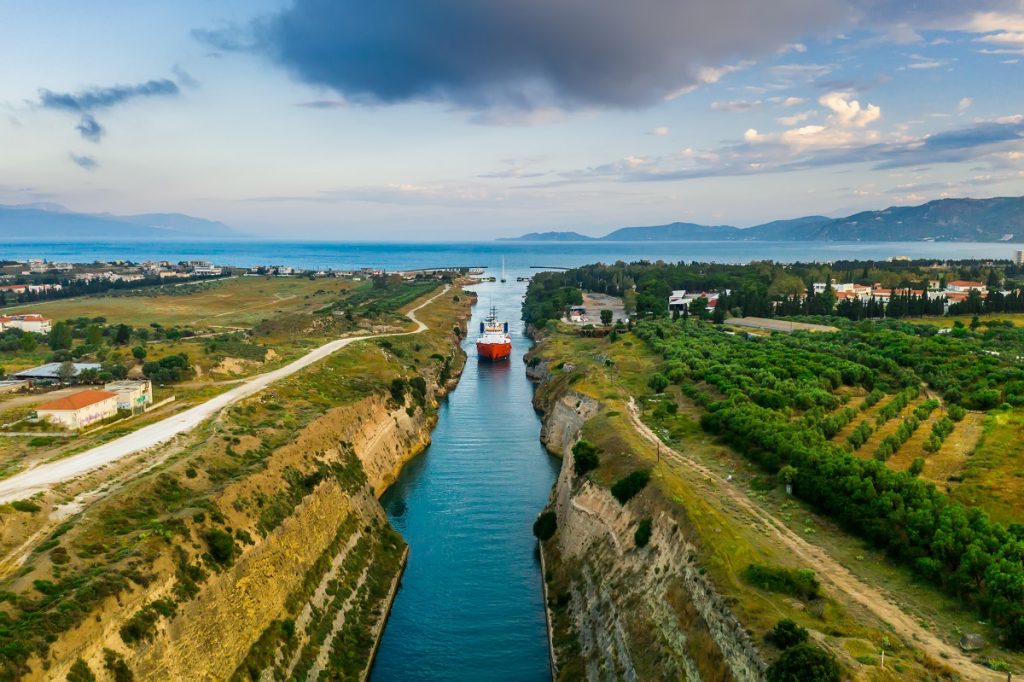 Corinth canal is one of the worlds the smallest canal and was basically created in the 19th century to separate the mainland of Greece from the Peloponnese Peninsula. The other reason to build this canal is to link two different glasses of water and make it easier for the ship to sail without wasting time.
At first, the canal was basically used for sailing and trade, but nowadays it is used for small cruise ship and tour boats. Like other Greek places, this Canal also has vast historical significance and tourists learned when and how this Canal served its purpose during many legendary wars.
12) Admire Hephaestus Temple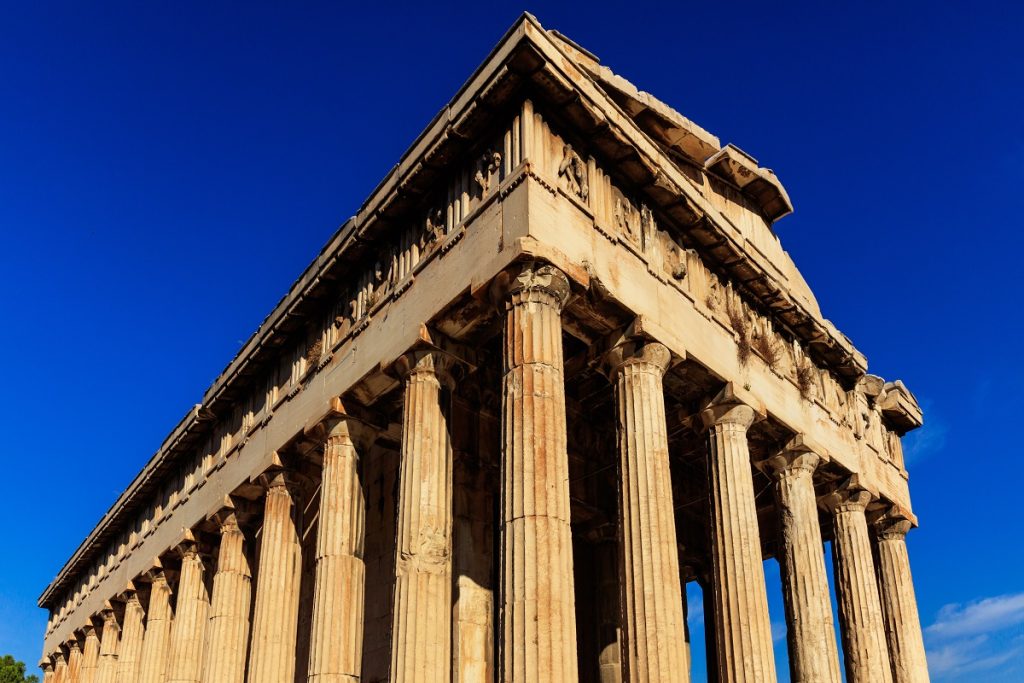 The temple of Hephaestus is one of the most beautiful and well-preserved temples not only in Greece but all over the world. We are dedicated to the Greek God of fire and Athena Greek Goddess of love. This temple was built around 450 B.C and is located in Thissio the Western edge of Athens on top of the Agoreos Kronos hill.
This unique temple is crafted by glittering marble and has six columns in the east to the west side and 16 columns on North to South sides. Apart from its spectacular structure, the legends around this temple cause a tourist to visit this place while they are in Greece.
13) Learn some history at the Archaeological Museums of Thessaloniki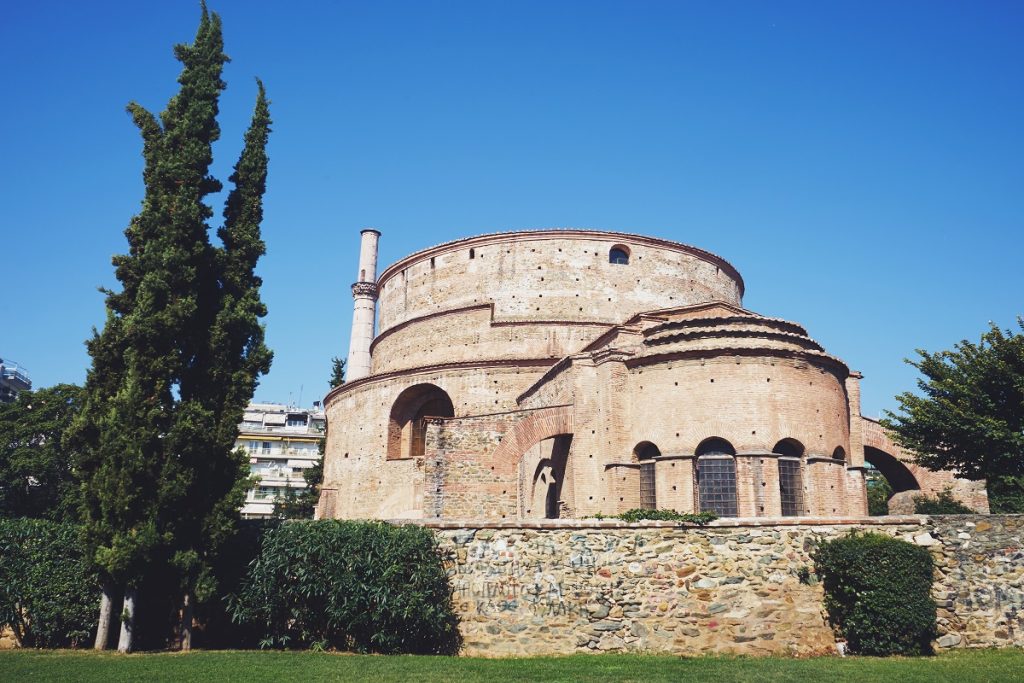 The archaeological museum of Thessaloniki is located in Thessaloniki, Central Macedonia Greece. In this museum, you will find prestigious artefacts from the Prehistoric, Archaic, Classical, Hellenistic and Roman period.
The museum was built in 1962 but got remodeled many times over the years. In the central room, they held an exhibition of artefacts for various Greek period and also artefacts that came from Greek Kings cemetery.
Alexander original Golden statues attract tourist to this museum. The other famous exhibit of this museums are, Derveni krater, the statue of Harpocrates, Bronze helmet and golden mask, gold medals, gold diadem, gold disks, gold Medusa head and copy of unveiling Aphrodite enthralled tourist who visits this museum to experience true Greek heritage.
14) Explore the Palace of Malia
The Palace of Malia is located on the North Coast of Crete, east of Heraklion. This Palace dates back to 1900 B.C and known as third most crucial Palace site after Knossos and Phaistos.
It has been remodelling many times over the years, and here tourist can see galleries filled with amazing historical pictures, sculpture, courtyard, centrepieces of the complex, stairwells and other monumental facades.
15) Get ahead for height at Mount Athos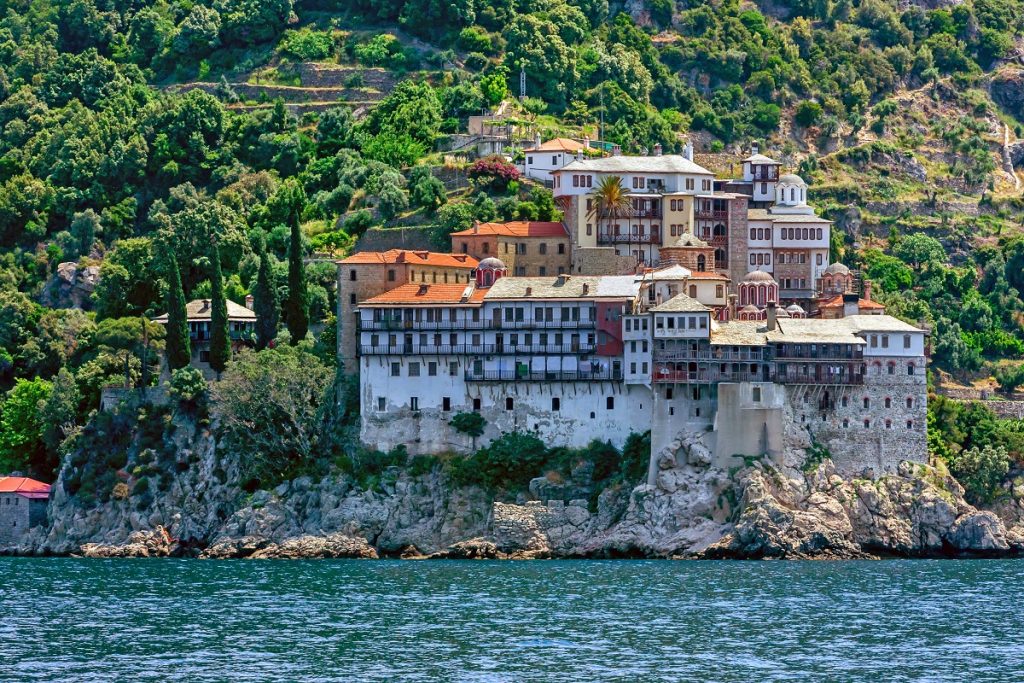 Mount Athos is located in Macedonia Northern Greece and declared as a heritage site by UNESCO World Heritage Site. It is an Orthodox Male Monasteries and houses only male residents, and unfortunately, only male visitors are allowed to visit this place.
In these monasteries, they have kept and preserve holy relics, icons, frescoes, and mosaics in their libraries. This is a really peaceful place for tourists to pray, meditate and study.