Travel doesn't not only mean taking a break from your hectic schedule. I will give you a whole new dimension to your vacation ideas. Have you been breaking your head thinking over which place to visit in a pocket friendly manner? Good you are reading this because your buck stops here. Taking a vacation is a surefire way to unwind, no doubt about that. But if you are taking a vacation from the perspective to explore this beautiful, incredible world of ours, it is beyond anything else. It will fill your soul. Once you decide on the place, you should quickly book the cheapest flight and hotel available.
So let's start! Here are some budget trips that you can take in any year. These are the places you can go on vacation without breaking the bank.
Agra – India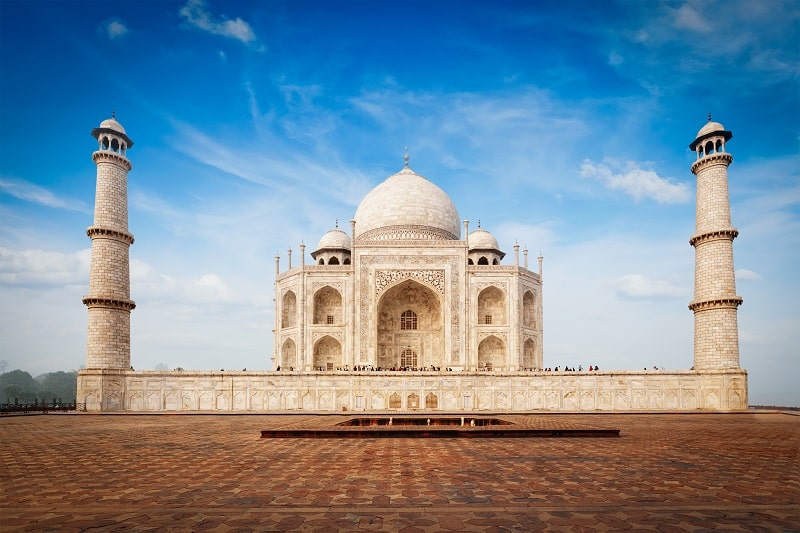 None can beat the splendor of Taj Mahal, the Ode to Love built by the Mughal Emperor Shah Jahan for his beloved wife, Mumtaz. The sanctity of love is truly experienced in this magnificent piece of architecture. Tagore famously said it is 'a teardrop on the cheek of eternity'. 2019 is the time to see this wonder through your own eyes. Taj Mahal is flocking with tourists every day. Just sit there for a while and keep listening. You will hear the euphony of different languages all together at one time. Well I did this and it felt surreal. All boundaries dissolve, all hatred evaporates; everybody from every corner of this world is there with you at that exact moment making you feel one with the world. Isn't that what exploring means? The smiling and awestruck faces from different countries make you believe that love for travel unites all. That's the magical power of Taj Mahal. That's the magic of love. Is Taj Mahal a dream or a dream come true is something you decide but it's worth visiting. UNESCO has awarded it the status of World Heritage Site. Standing beside the Yamuna river, this ivory-white marble structure has an aura that cannot go unnoticed even far away. Try to visit it once during a full moon evening. It will give you a different splendid look to its already mesmerizing beauty. You will get many affordable hotels in the city. If you are a true traveler, then I am sure you can ignore the pestering rickshaw-wallas, hawkers, souvenir sellers surrounding Taj Mahal.
2) Beunos Aires, Argentina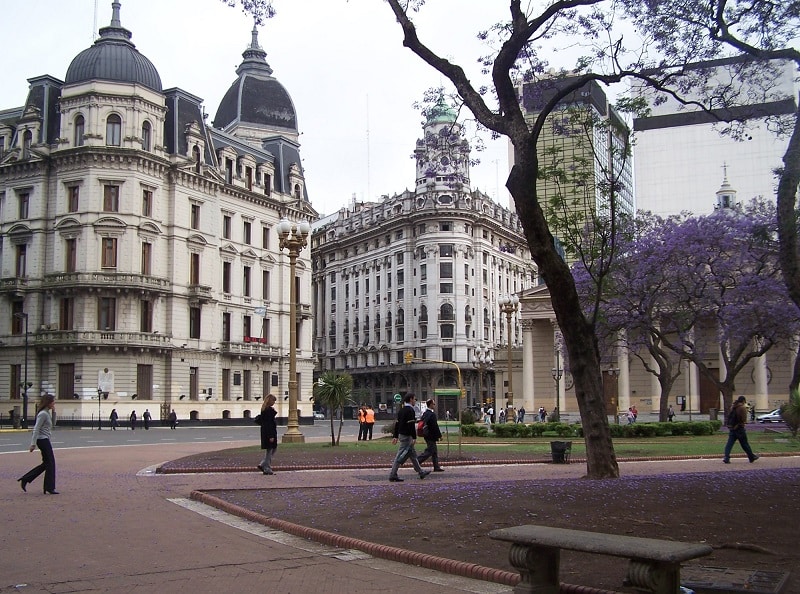 Have you watched the last match between Boca Juniors and River Plate? Are you confused as to why I am talking about football? Really? Seriously? C'mon. Can I write about Argentina without its soul? Still I am not talking about Maradonna or Lionel Messi (though not from BA) or even for that fact Sabatini, Guillermo or Juan Martin del Potro. This is a fantastic vacation idea though. Visiting the land of your Idol. Still I can give you some other reasons as to why Beunos Aires should be one of the places to visit anytime. Eclectic and intoxicating is how I shall describe Beunos Aires. This city is doing the Tango all the time with its thumping energy and seductive nature. If you have a craving for Ice-cream, then thank God you are in the right place. Have the juiciest of steaks or an ice-cream at your will. If you are wine lover like me, then take a sip at the local cafes lining the streets. Fire up in this sleepless city and enjoy every bit of its food culture, European-Latin architecture and the vibrant murals.