Are you looking for dog friendly beaches in florida? Florida is home to some of the most beautiful and pet friendly beaches in the country. From the Atlantic Coast to the Gulf Coast, there are plenty of places to take your pup to soak up some sunshine and frolic in the surf. Whether you're looking for a secluded spot for a leisurely stroll or an exciting beach full of activities, Florida has you covered. Read on to learn more about the best dog friendly florida beaches.
Fort Myers Beach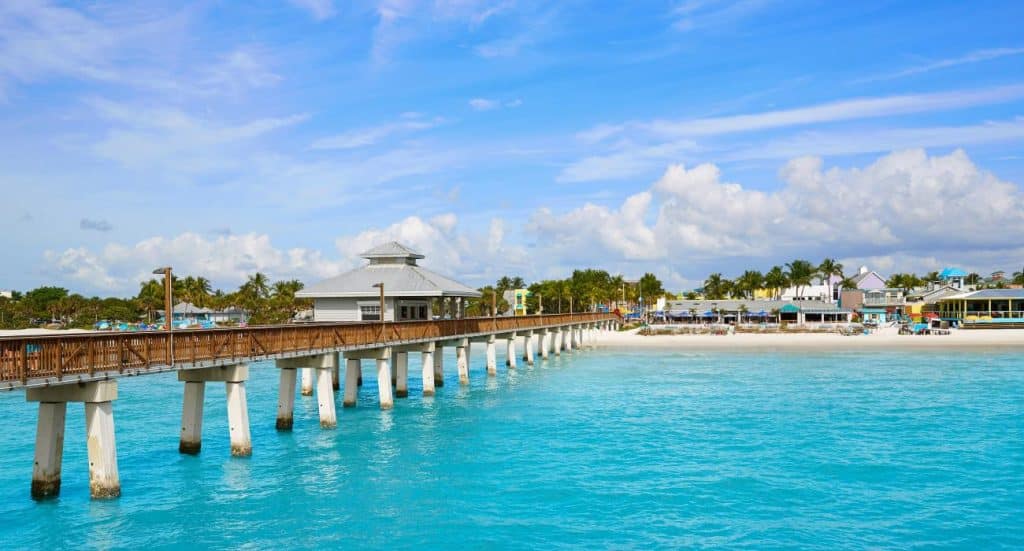 If you and your pup are looking for a beach day filled with sand, sun, and surf, Fort Myers Beach is the perfect destination. Located on the Gulf of Mexico in South Florida, Fort Myers Beach is among the popular dog friendly beaches in florida for pet owners and their furry friends.
This clean beach in florida offers plenty of activities to keep both you and your pup entertained. Whether you want to spend the day relaxing on the beach or exploring its many attractions, Fort Myers Beach has something for everyone.
On the beach itself, your pup can run free and splash in the waves. Be sure to check for any off-leash restrictions before letting your pup loose. Fort Myers Beach also has a great selection of pet friendly restaurants and shops for you and your pup to explore. There are even pet friendly hotels available for those who want to stay close to the beach.
For an extra special experience, you can rent a paddleboard or kayak with your pup. Many rental companies offer pet friendly packages that make it easy to get out on the water with your four-legged friend..
Brohard Paw Park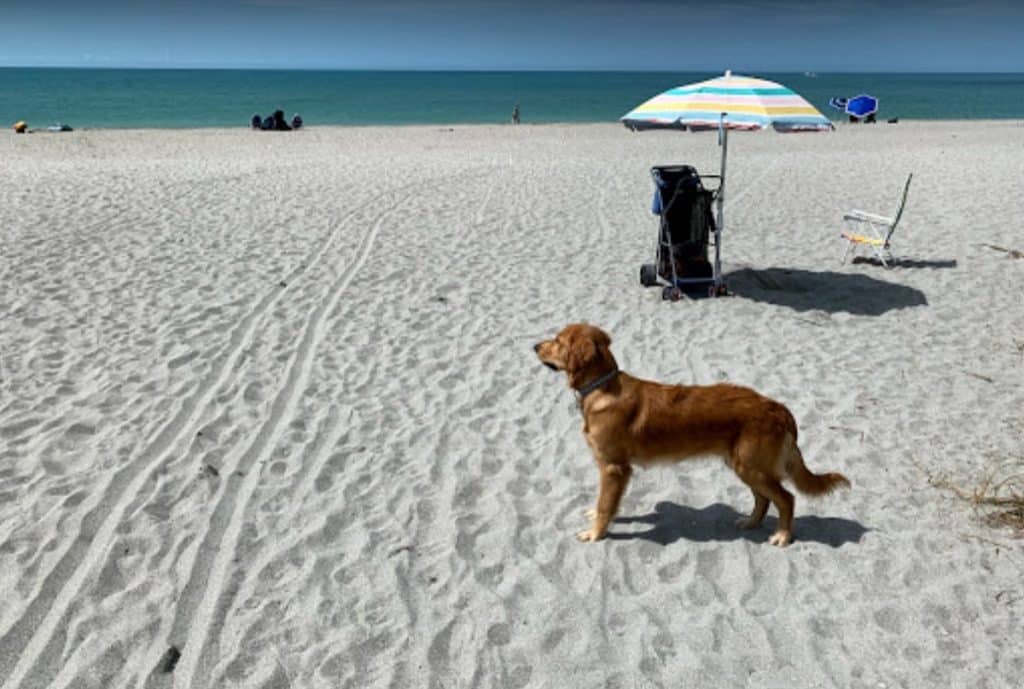 If you are looking for a beach specifically tailored to your dog needs, Brohard Paw Pak in Venice has you covered. This beach offers one-of-a-kind amenities such as a designated pet beach, a self-service wash station, pet waste stations placed throughout the park, and pet potty areas on the sand.
In addition to these services, Brohard Paw Pak also offers human amenities to make your experience even more enjoyable. Take advantage of the outdoor showers so you can rinse off before heading home, along with umbrellas and chairs that you can rent for added convenience.
With its special services and convenient location, Brohard Paw Pak truly is a dog-lovers paradise. Spending the day at this beach will ensure a fun time for both you and your pup!
Fort De Soto Park (Paw Playground)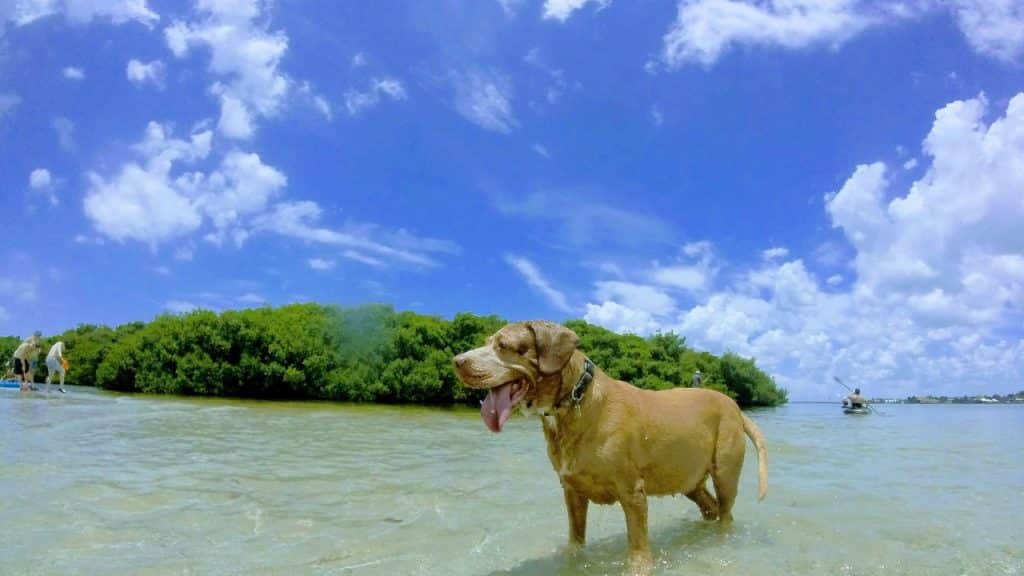 If you're looking to give your pup a good time, then Fort De Soto Park is the perfect dog friendly beach fl. Located on the Florida Keys, it's a paw playground full of sand, surf, and sunshine. Not only is it pet friendly, but it even has an off-leash area where your pup can let loose and frolic in the waves. Plus, if you get hungry or thirsty during your visit, there's a concession stand with food and drinks for you and water for Fido. Sufficient parking facility available.
Aside from taking your pup for a romp in the sand and sea, Fort De Soto Park also offers plenty of activities to keep you entertained. Take part in some beachcombing or bird watching—or if you'd rather stay dry, take a stroll down the nature trail or explore the fort's historical structures. There's something for everyone in this dog friendly beach florida!
Gulfside City Park Beach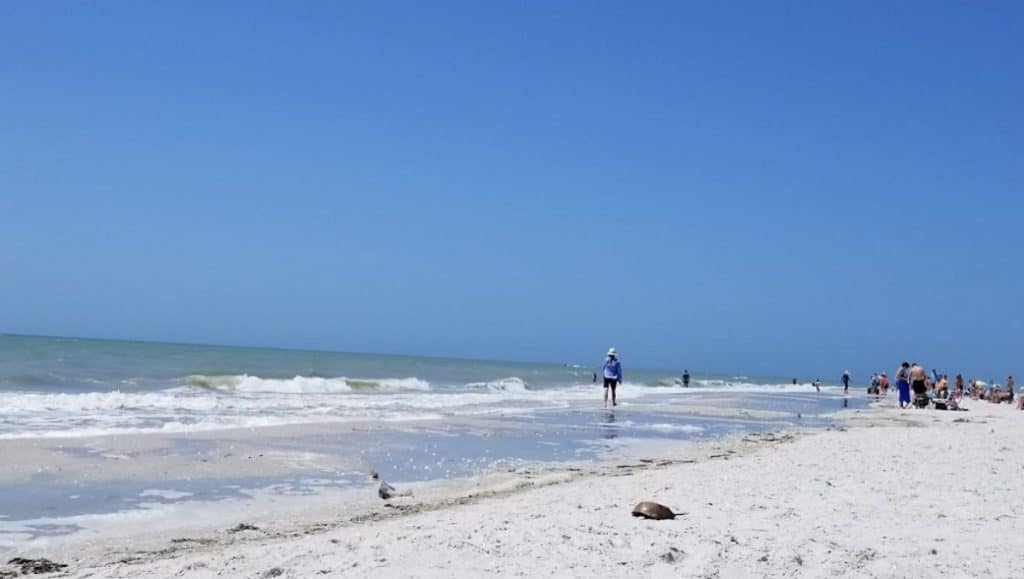 Gulfside City Park Beach in Pensacola, Florida is known for its stunningly beautiful white sandy beaches and crystal clear water beaches. You can find this beach across from Pensacola Beach, and it's a perfect destination for families with pups who love to take a dip in the water. The beach features two pet friendly amenities too, including an off-leash beach area and a designated pet friendly area with access to the Gulf of Mexico. You'll need to remember that pets must always be kept on leashes when they're not in the designated play area, but otherwise, you and your dog can enjoy a great day together at this tranquil beach!
Bonita Beach Dog Park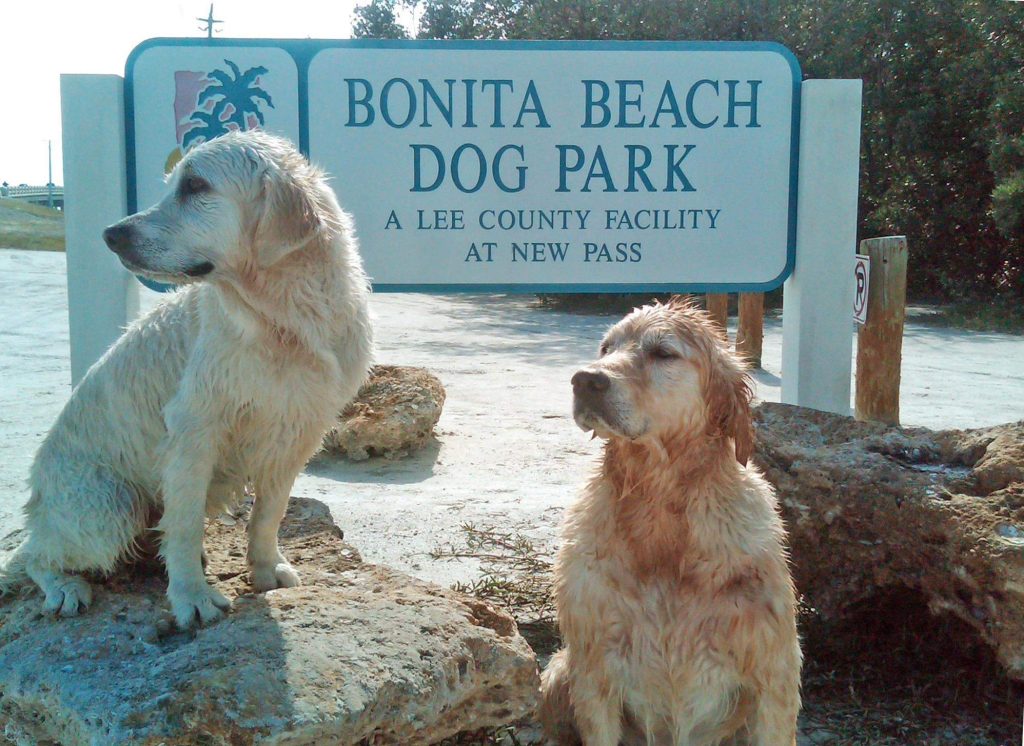 For an off-leash beach experience, head over to Bonita Beach Dog Park in Lee County, Florida. This dog friendly beach in florida allows pet owners to bring their four-legged friends to enjoy some time on the beach! The rules here are simple: no food allowed and only designated areas offer off-leash access.
This beach provides a great escape for your pup, with plenty of room to roam, fenced-in areas, and amenities such as water fountains, benches, and doggy waste bags. Also nearby are some great restaurants where you can grab lunch with Fido after. If you're looking for a relaxing place for both you and your pet, then definitely consider checking out the Bonita Beach Dog Park which is considered as one of the best dog friendly florida beach.
Smyrna Dunes Park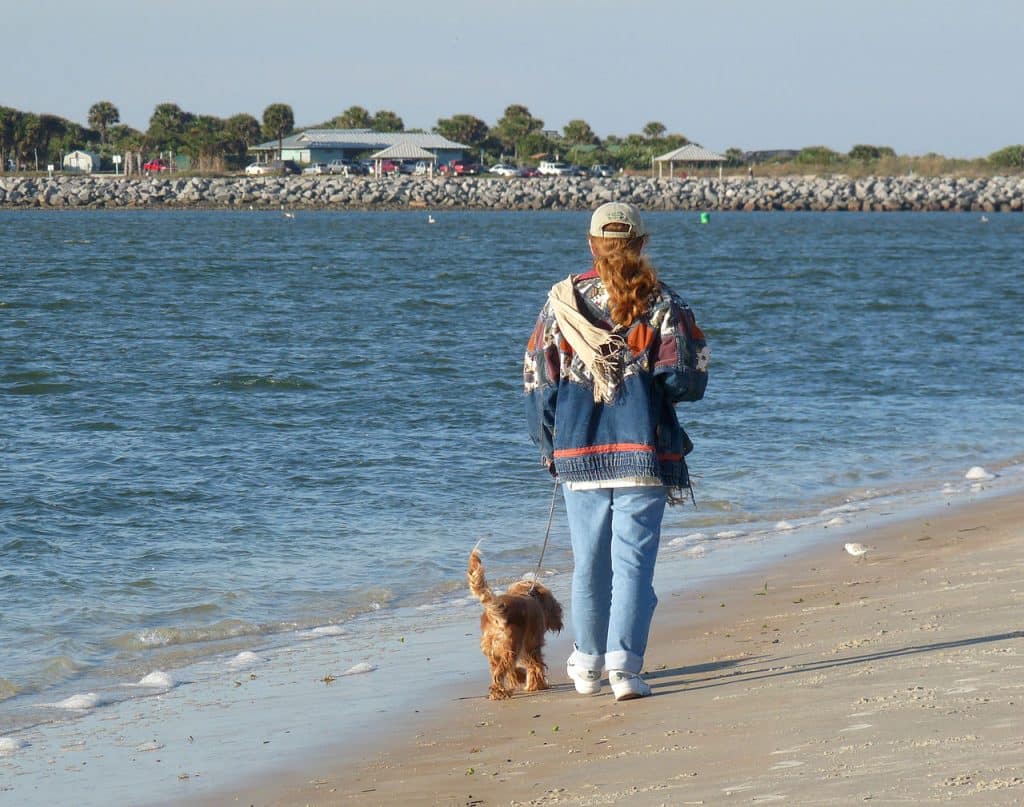 If you're looking for a place to take your dog where they can feel like they're in a tropical paradise, you should check out Smyrna Dunes Park in New Smyrna Beach, Florida. Not only is this park dog friendly, but it also has stunning and scenic views of the beach and the Atlantic Intracoastal Waterway.
Plus, walking on the pier with your pup is an experience like no other. Imagine taking them for a beautiful beach stroll as dolphins jump and play in the surf. At Smyrna Dunes Park, you get all of that!
Another great thing about this dog friendly beach is that it also offers tons of amenities for humans too, including picnic tables, grills, restrooms, showers, and access to the Indian River.
Davis Islands Dog Beach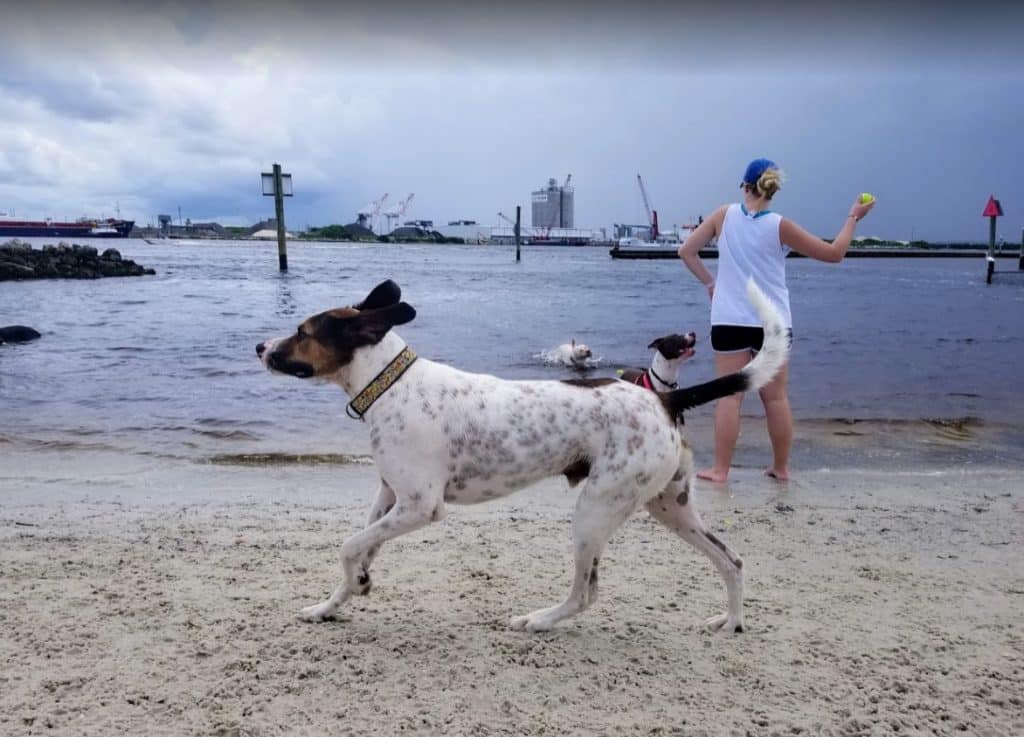 If you and your pup are in Florida, Davis Islands Dog Beach is a great choice. Located in Hillsborough Bay in the middle of Tampa, this beach has been a hot spot for years and allows dogs to roam off-leash.
Plus, it has lots of amenities that make it an enjoyable place for everyone:
Shaded areas
Multiple walking trails
Separate areas for large and small dogs
Cleanup bags onsite
Fresh drinking water
Fire hydrants for your pup to have fun with
Panama City Dog Beach at Pier Park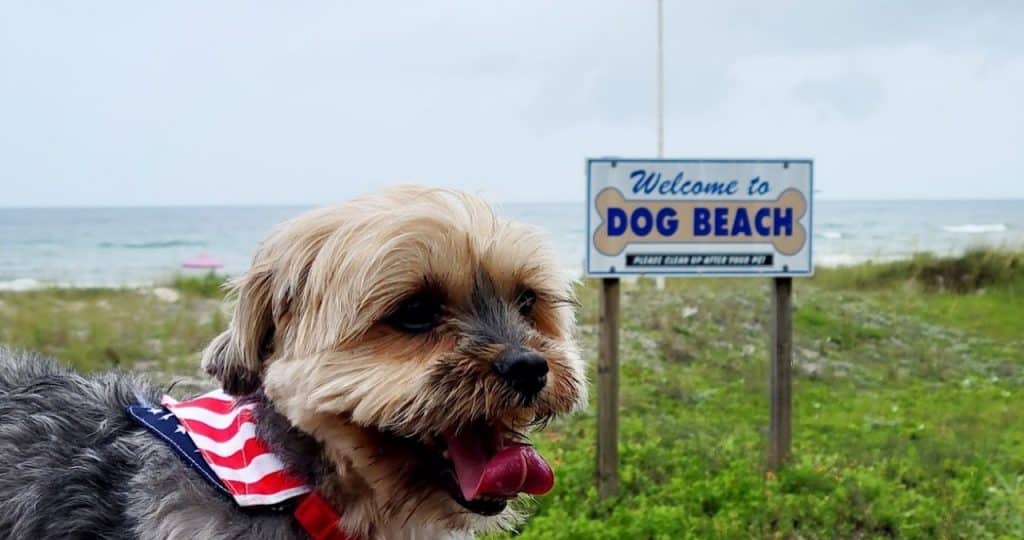 Another great spot for beach going pups is Panama City Dog Beach at Pier Park. This beach is especially for four-legged friends, and it's bordered by a 120-foot-long fishing pier with spectacular views from the shore.
You and your pup can get some exercise playing Frisbee on the white sands, take a dip in the waves or just people-watch, there's always fun to be had! Plus, doggy bag stations are available to help keep the beach clean.
This beach also offers off-leash areas with plenty of room to play and socialize with other friendly dogs. When you get hungry, there are plenty of waterfront restaurants and bars nearby so you don't have to go far.
Canova Dog Beach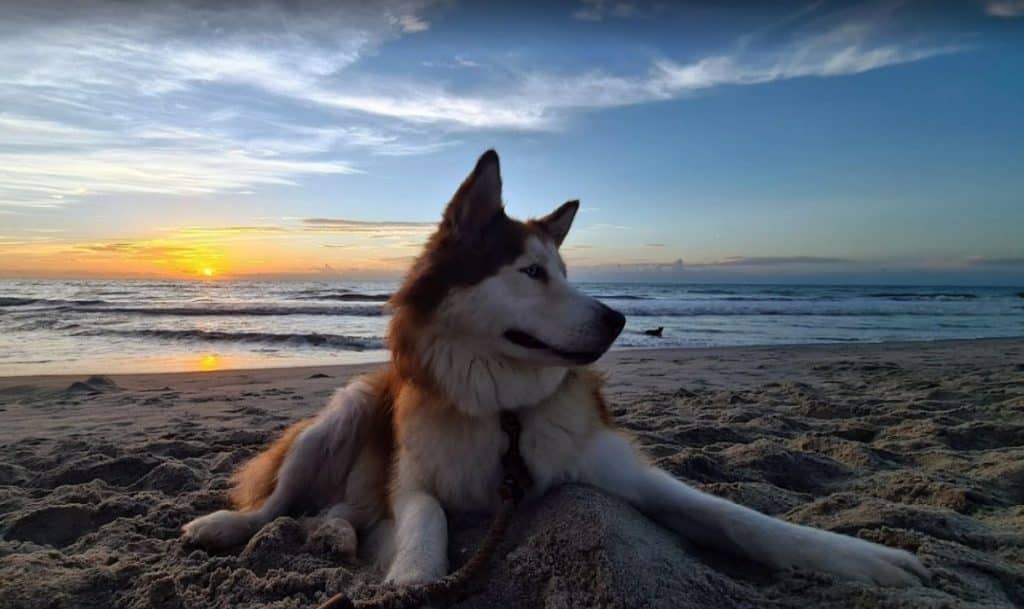 If you're looking for a paw positive solution to taking your pup to the beach, Canova Dog Beach in Indian Rocks Beach is a great option! The beach is located off the Gulf Coast and provides an open shoreline for Fido to frolick and explore.
You'll be able to give your pup the attention he deserves without having to worry about overcrowding. Unlike most other dog friendly beaches in Florida, Canova Dog Beach requires no entrance fees, so you can budget those dollars for more important things, like doggy treats! Plus, it's equipped with doggy waste stations and water bowls, so there's no need to lug supplies from home.
Walton Rocks Beach and Dog Park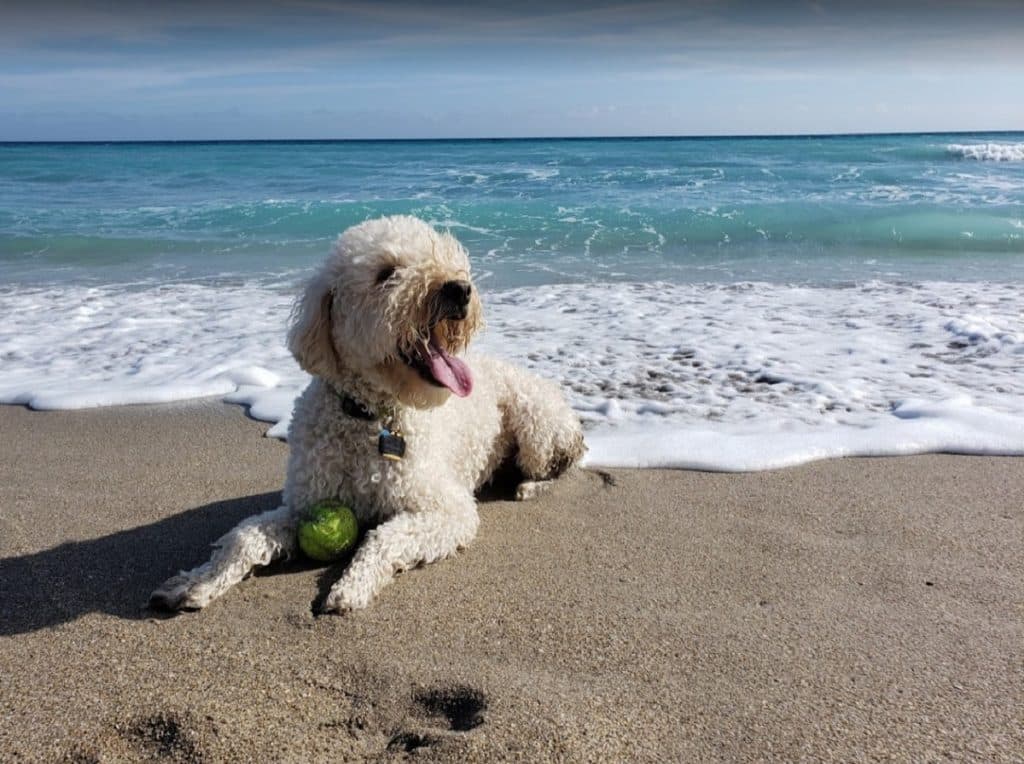 Walton Rocks Beach and Dog Park, located in the scenic city of Indian Harbor Beach in Brevard County, is the perfect place to bring your pup if you're looking for an off-leash experience. Not only will your pup love running free on the beach and playing with other pooch pals at the nearby dog park, but you can also both enjoy breathtaking views of the Atlantic Ocean.
The beach also offers a few conveniences to make your stay more enjoyable, such as a two-story bathhouse with showers on each floor, separate areas for small and large dogs, waste bags and stations to keep the beach clean, a picnic area that doubles as a dog washing station and plenty of parking. All that plus no fees or permits are required! So pack up your pup and head to Walton Rocks Beach and Dog Park for an unforgettable day at the beach.
St Augustine Beaches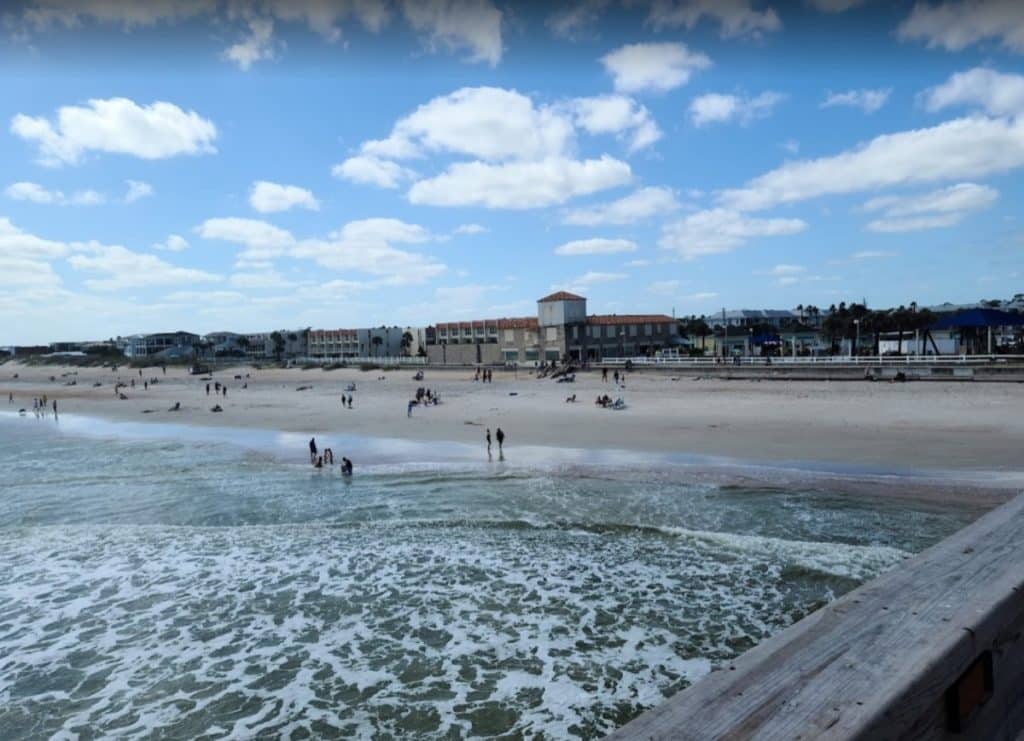 Another great spot to take your dog is St Augustine. Located on Florida's northeastern coast, it's no surprise that there are plenty of world class beaches here. Best of all, many of St Augustine's beaches are pet friendly too!
The good thing about going to the beach with your pup in St Augustine is that there are several options with different atmospheres. Whether you want some peace and quiet or an active vibe, you're sure to find something that both you and your pup will enjoy.
Here are a few of our favorite pet friendly beaches in St Augustine :
Vilano Beach
This beach has calm waves and plenty of sandbars to explore with your pup. It's also close to downtown, so you can grab lunch after you both take a dip in the ocean.
Crescent Beach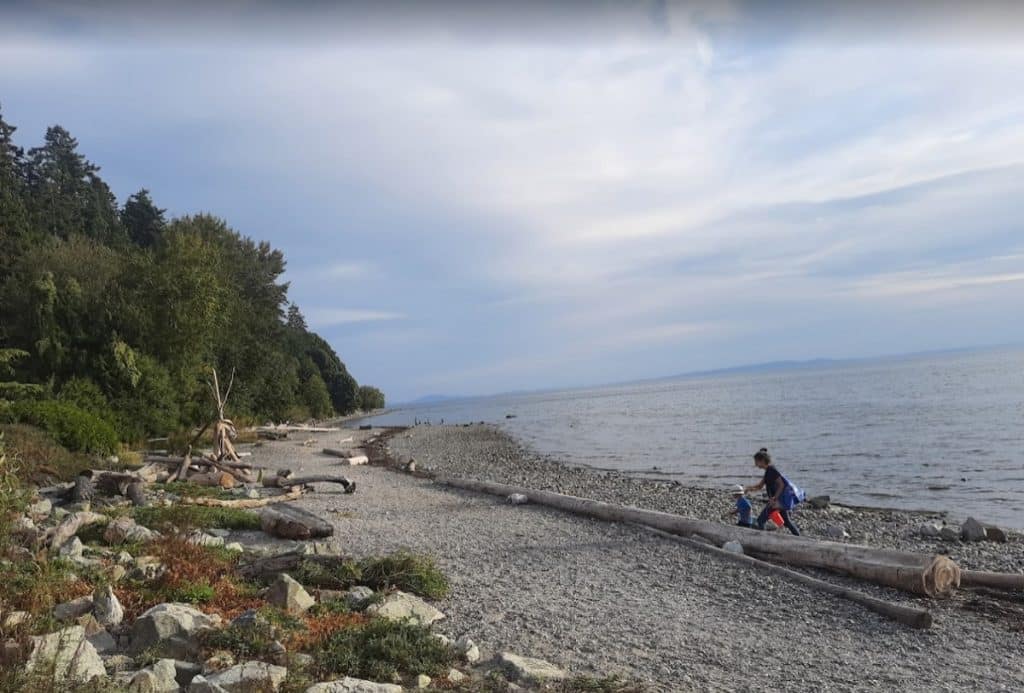 If you're looking for a spot off the beaten path, Crescent Beach is it. It's part of Anastasia State Park, so be sure to check the rules before heading here with your pup.
Butler Beach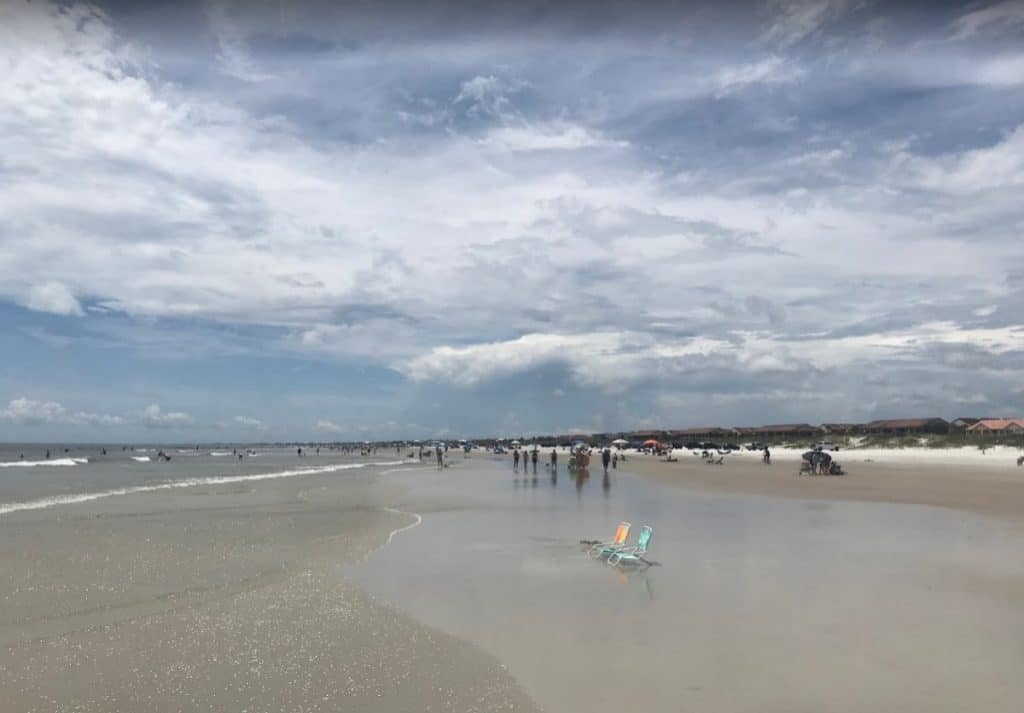 Another great option lies at the tip of Florida's A1A Scenic & Historic Coastal Byway at Butler Beach. It features plenty of wide open spaces for a long walk with your pup, plus stunning views out over Anastasia Island.
Pensacola Beach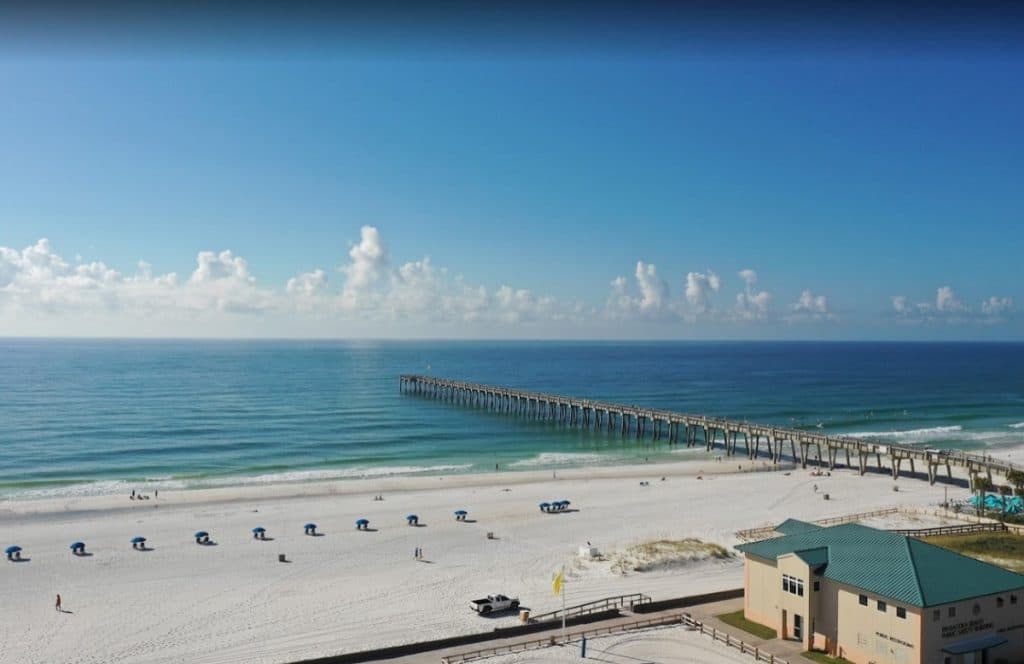 If you're looking for an incredible place to take your pup, look no further than Pensacola Beach. This dog friendly beach is located on the northwest corner of Florida in Escambia County and is definitely worth the visit.
The clear emerald waters, sugar-white sand, and calm waves make it perfect for a peaceful outing with your pup. The Gulf Islands National Seashore provides 15 miles of off-leash areas for your furry friend to run free. Plus, with the wide array of pet friendly restaurants and hotels, you won't have to worry about finding things to do on your trip!
Flagler County Beaches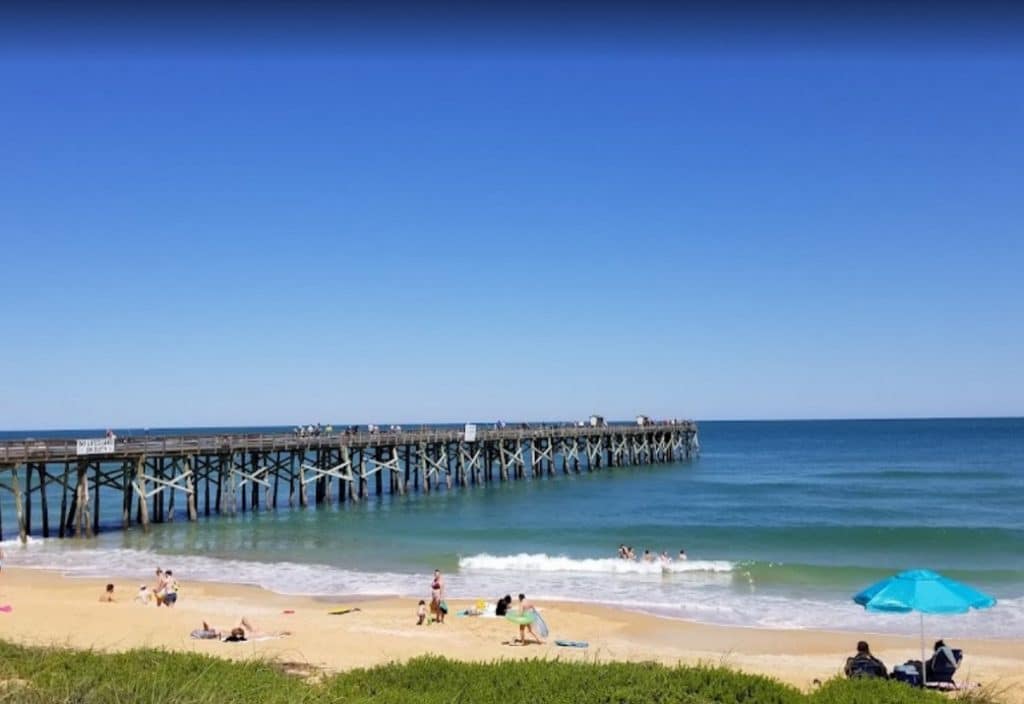 When you and your pup are dreaming of dog friendly beaches in florida, look no further than Flagler County. With multiple beaches all along the coast, you and your pup have plenty of options to pick from.
Dog Friendly Activities in Flagler County
Head to Gamble Rogers Memorial State Recreation Area & Beach and enjoy a day of fun with Fido. This dog friendly park offers an array of activities for you and your pups, such as boating, swimming, kayaking, fishing, bird watching, and more. This dog friendly florida beach is located right off the Atlantic Coast, creating a stunning backdrop for any outdoor activity.
Keewaydin Island Beach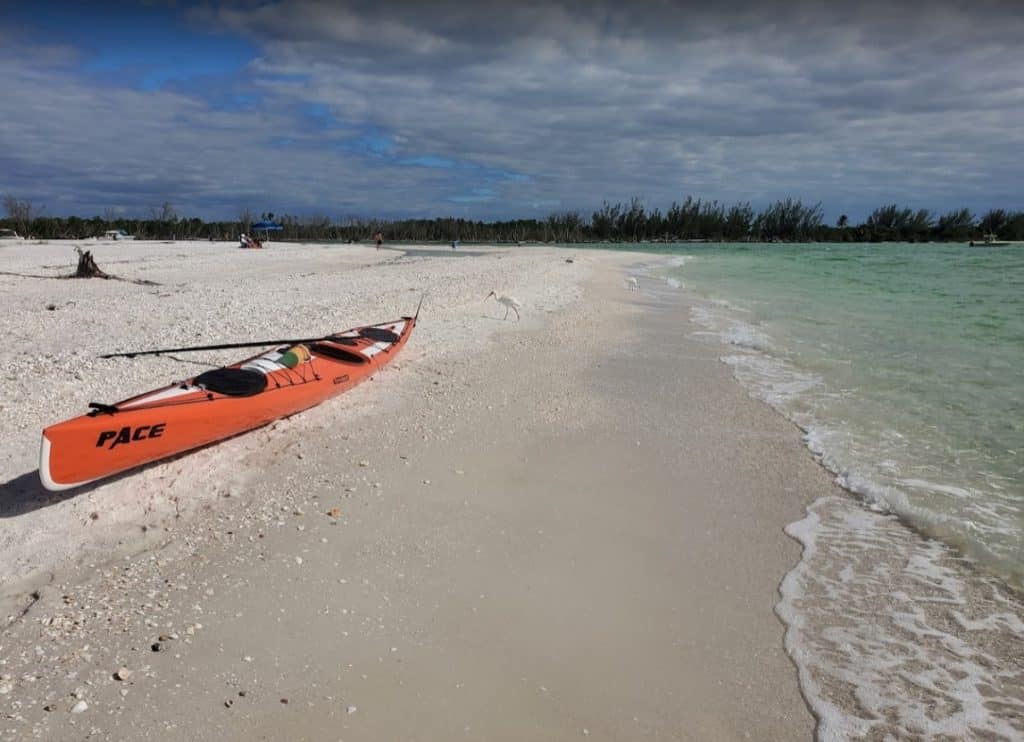 The 16th beach on our list has got to be Keewaydin Island Beach, located off the coast of Naples. It's an untouched paradise with the added benefit of being pet friendly.
What makes Keewaydin Island Beach so special?
Unspoiled Nature
Keewaydin Island Beach is just a few miles off the coast of Naples, but it feels untouched with its crystal clear blue waters, white sand beach, and tropical vegetation, making it a top choice for pet owners looking for a little slice of paradise.
Great Swimming & Fishing
In addition to the sandy beach area, this hidden gem also offers some great areas to swim and fish. So if your pup loves the water, this is the place to let them run around and even join you in fishing!
Jupiter Beach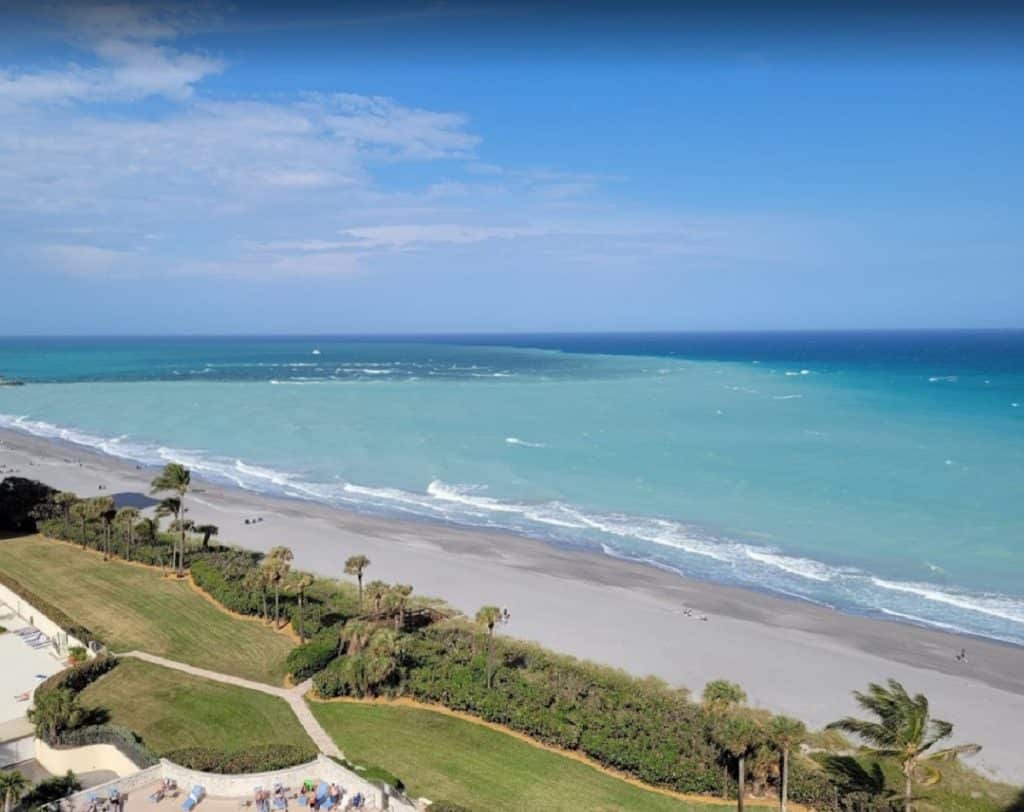 If you're looking for a chill beach that's also dog friendly, then Jupiter Beach is the one for you. Located in the beautiful town of Jupiter, Florida, this beach is part of a two-mile stretch of white sand and turquoise waters affectionately dubbed "the Island of Palm Trees".
Pets are welcome to enjoy the beach as long as they keep their leash on and remain under the owner's control. This means that they must stay off the dunes, which helps preserve them and discourages any wildlife disruption.
Some amenities to look forward to including outdoor grills, picnic facilities, and playgrounds that you and your pup can enjoy. You can even purchase a membership for access to benches and shaded seating areas! What makes it great is there's something for everyone — including your furry friends!
Conclusion
So if you're looking for beaches where dogs are allowed in florida, then Florida has plenty of pet friendly beaches to choose. From the Gulf Coast to the Atlantic Coast, you'll be sure to find a beach that suits your needs and your pups.
Whatever beach you choose, remember to bring all the necessary items for a successful visit. Be sure to check local pet regulations, and bring a bag for your dog's poop and plenty of water to keep your pup hydrated. Most importantly, have fun and enjoy your time with your dog on Florida's beautiful beaches!