Barrio Santa Cruz
Barrio Santa Cruz is also known as the Jewish Quarter in Seville. It's located near the cathedral and it's at the southern part of the historical centre of the city. The maze-like and narrow street makes this neighbourhood interesting. Put down your map and wander around this area, you will find some nice tapas bars or restaurant.
Torre del Oro (Golden Tower)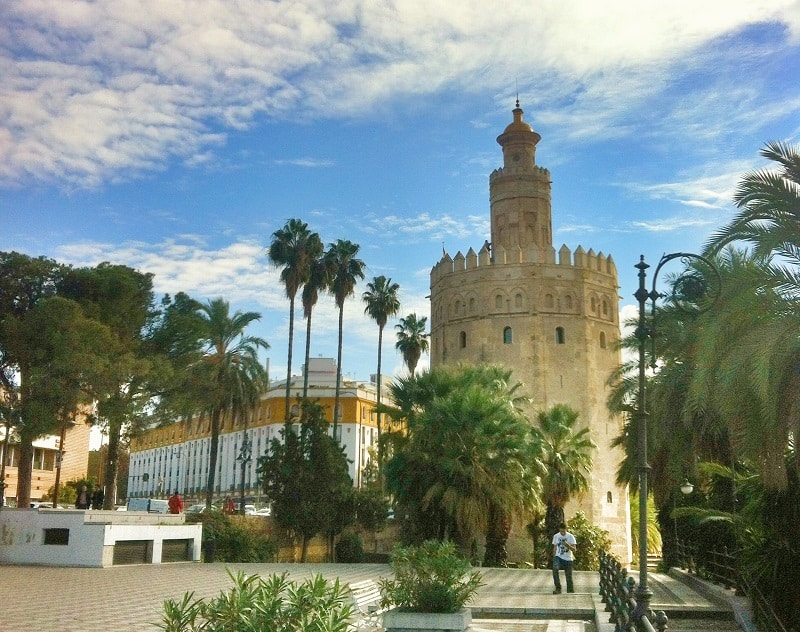 Now, head off to the riverfront of Guadalquivir river and you'll find this golden tower in cylindrical shape. It was constructed in the 13th century by the Almohad Caliphate. It is also a museum with many interesting items, you could go to the top to get a good view of the city and the river.
Plaza de Toros de La Maestranza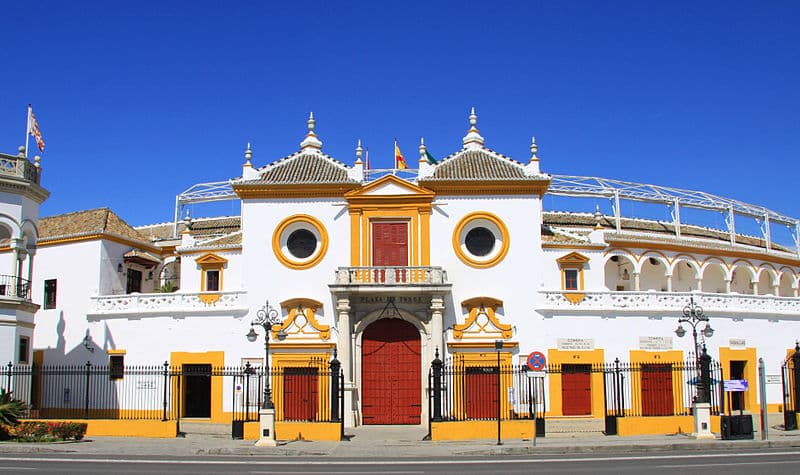 Bullfighting is a very tradition of Spain. La Maestranza is one the major bullring in Spain and also one of the oldest bullring in the world, it was built in 1761. There's an entrance fee for the bullring if you want to enter and visit it and there'll be a tour for this bullring. If you're interested in architecture of bullring, you have to pay a visit here.