5  Attend Church Service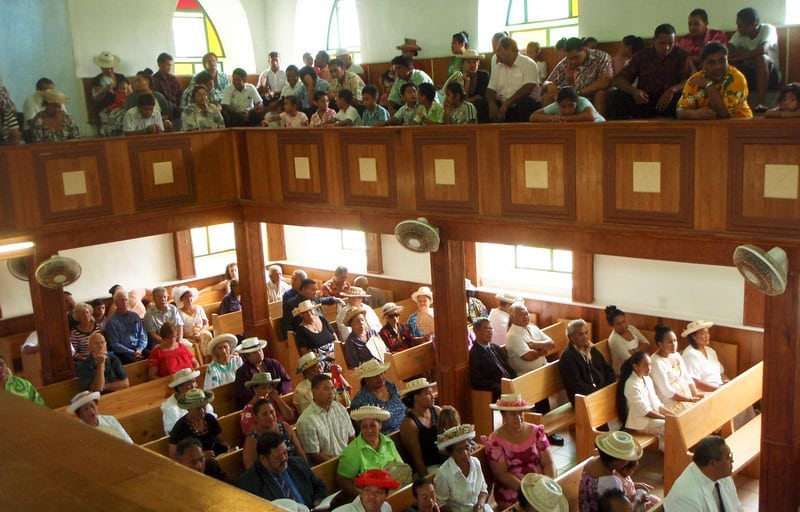 Even if you do not attend church regularly.
You can find Christian, Catholic, Seventh Day Adventenst, Baha'i and more. You won't hear much English in these services as they are primarily in Maori, but it doesn't stop the feel of the movement.  Services are held across the island every Sunday, and Easter is a four day event.  Aside from attending even if you don't go in your home country, nothing will be open during Sunday.  Might as well be in church.  
6  Punangua Nui Market/Roadside Stands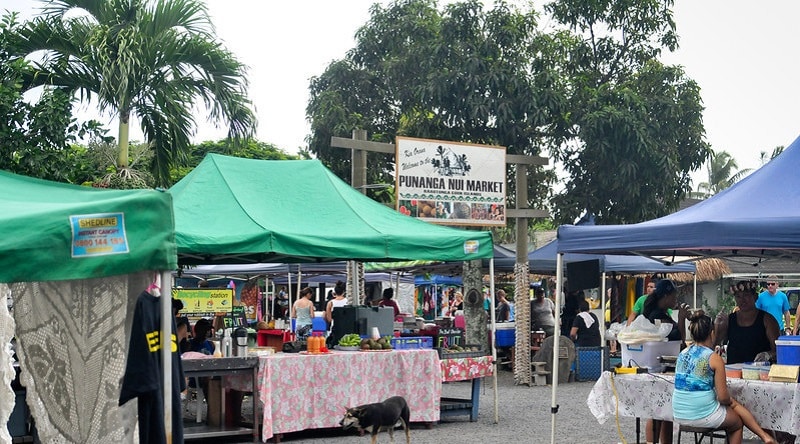 From farmers to fruit stands to your hands.
The Punangua Nui Market is held every Saturday from 8:00-1:00 and is a perfect place to get fresh fruit, veggies and fish for the duration of your stay.  Not only are there food stands galore, but there are also booths/tents of handmade crafts done by locals (although some are brought in from Bali, so watch what you are getting if authenticity matters to you) and other souveniers.  Have a smoothie, grab one of the local foods and enjoy.
If your trip cannot include a Saturday visit, stop by any of the roadside stands for local fruits and vegetables.  They are cash only and are great on a middle of the week day when you realized you ran out of avocados – which by the way are the size of a small child's head.