7  Catch a Sporting Event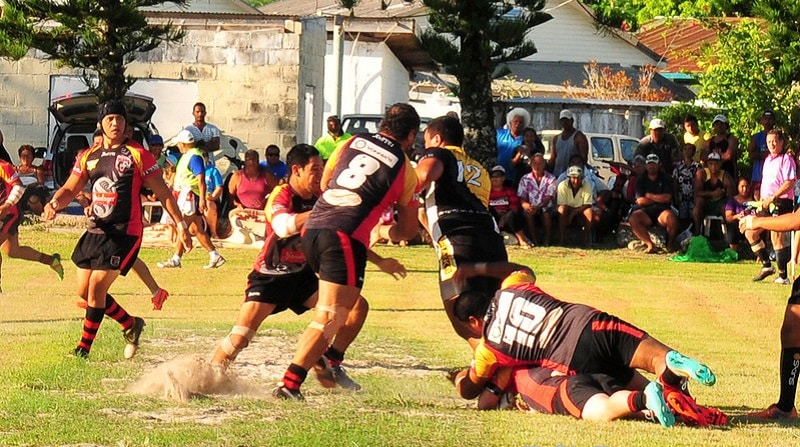 If you don't know the rules, it's even more fun!
During our two week visit, we saw soccer, netball, cricket, vaka (canoe) races, and a rugby rivalry game between the Rarotonga Bears and the Aitutaki  Sharks.  When we arrived at the rugby game at the Arutanga Sports Field, we didn't bring anything.  No chairs, no blankets; just our curiosity and a couple of cameras.  We didn't know which side to root for, which side was what team, the rules, nothing.  We picked a side and stood to watch the game.  A family that brought a blanket, cooler, snacks and several kids laid down their blanket, sat down next to where we were standing,  and invited us to sit down next to them – on their blanket.  Yes, it is that friendly.  We later determined that one of the players on the field was the father of the two little girls next to us.  They thought it was a kick when we would take a photo of the play and then zoom into their dad's face on the LCD screen on the back of our camera.
At Muri Beach, there was a cricket game going on.  It is not out of place to join in the audience and become part of the booster club.  Regardless of the outcome of the game, this small piece of the life of the locals is not to be missed.
8  Swim to Another Island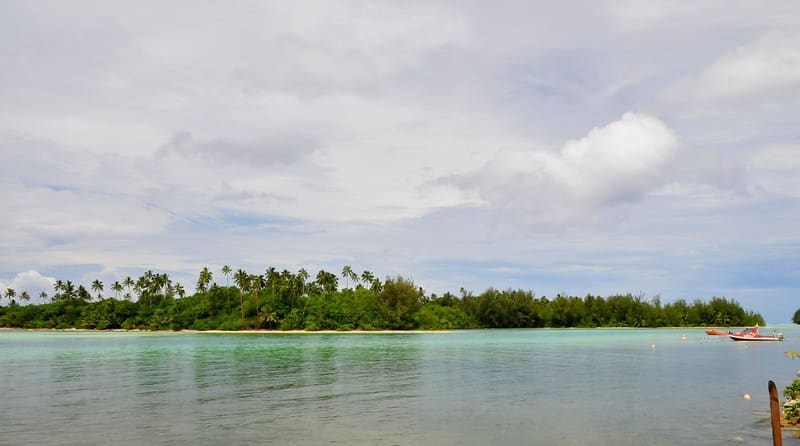 Why?  Hello – just to say you did
Heading out to Muri Beach, you will see a series of small islands. Totally unplanned, we swam to Koromiri Island on our excursion one day. We had two pairs of flippers and snorkel equipment and we found that if you had fins, the current was not as intimidating.  When you get to the beach, look around, see what the locals are doing.  If you don't see anyone else heading over, they probably know something you don't. We saw grandparents walking across so we went for it.  Now we get to tell everyone that we can swim far enough to get to another island.