3 Go to Another Island
It's a big world out there off the island of Rarotonga.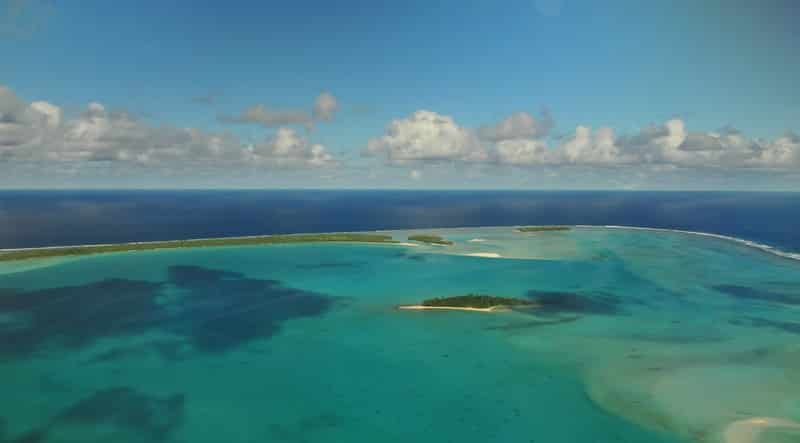 Head out to one of the outer islands like Aitutaki for the snorkeling or Manihiki for the black pearls.  While you can get a one day flight/snorkel package to Auitutaki, everyone I've ever heard from has wished they could have stayed longer.  It will add to the cost a bit, but stay for more than one day.  Trust me, it's worth it!
4  Progressive Dinner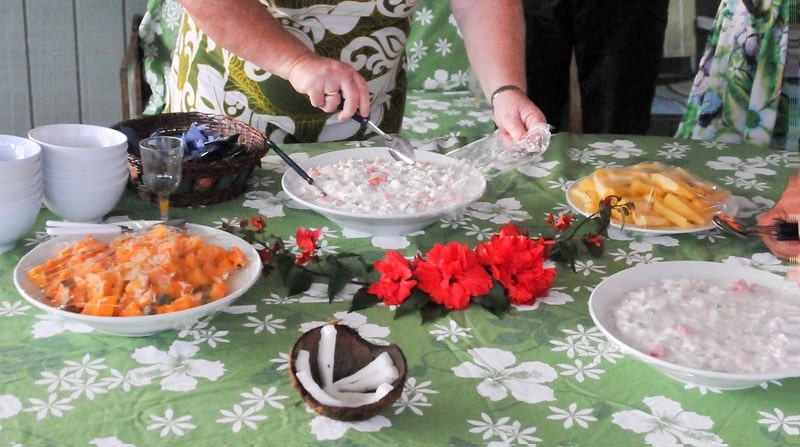 Not the most promoted activity, but this is the way to get a taste of the real local flavor.
This tour starts with a bus ride to the first house where you actually  have a menu created by those that live on the island.  You eat what they eat.  The evening starts with an entree at one house, travels to another house for the main course and yet another house for dessert.  The locals host it and you get to dig deeper into the culture as well as have amazing food that you won't get from the local restaurant.