Apollo Bay to the Twelve Apostles
The next part of the journey was probably the longest stretch after leaving Melbourne. It's also more of an inland stretch of the Great Ocean Road, you'll see more farm land than ocean here. However, its still beautiful. We stopped off at a short rain forest walk along the way. The forest was beautiful and felt really tropical, which felt strange as we were so far down south.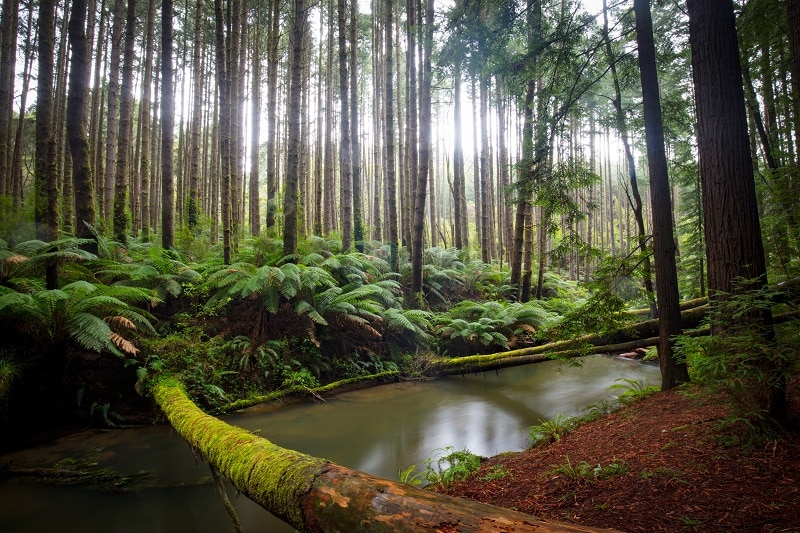 Mid Afternoon, we finally arrived at The Twelve Apostles. The Twelve Apostles are by far the main reason people go to the Great Ocean Road, and are probably one of the most visited spots in Australia. Even just seeing photos and it's easy to see why – these limestone giants standing tall, separated from the land after thousands of years of erosion as the stormy Southern Sea crashed against the land and wore it away – are a strikingly beautiful sight and a natural wonder.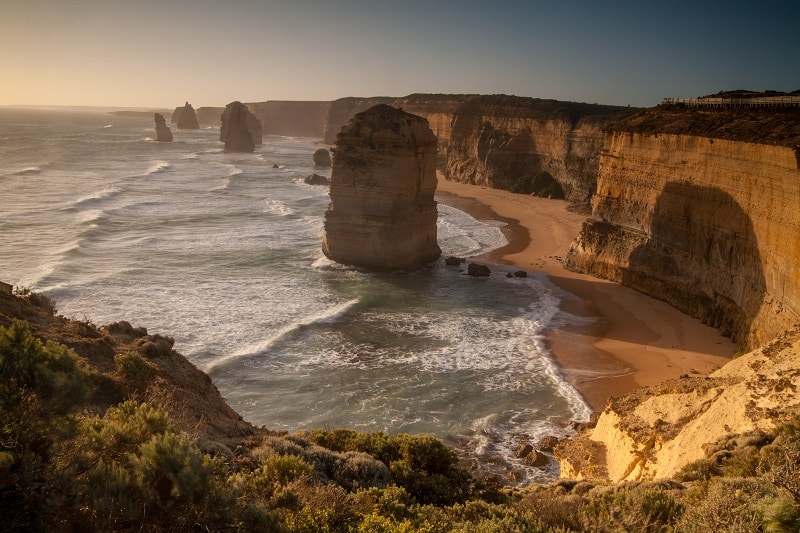 However, because of their beauty, it was extremely touristy and overcrowded when we did go to see them for ourselves. I knew it would be busy of course, but I honestly underestimated quite how touristy it would be. There was a huge carpark where buses pulled up and deposited hundreds of tourists. Helicopters for the wealthier tourists who wanted to avoid the crowds buzzed ahead. We went and saw the Twelve Apostles and took our photos but I felt really underwhelmed. I feel that the huge amounts of tourists cheapened the experience and a sight I had seen so many times before in photos failed to impress me like I thought it would, which is a shame.