The Twelve Apostles however, aren't the only fascinating and beautiful rock formations around this area. Just driving a little further up the road and you will find lots of turn off points that most of the tourists won't bother to see (or get the opportunity to see on their tour bus). The London Bridge, and the Grotto are two great examples. I especially loved the Grotto.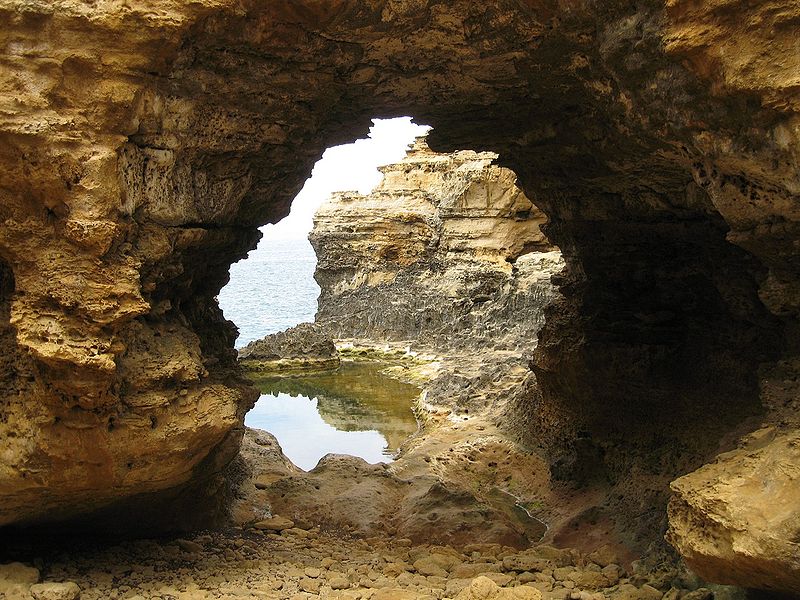 I also encourage anyone who heads up this way to take the time to go down Gibson Steps. Here you'll find steps down to the beach near the Twelve Apostles, which offers a very different perspective. I found the sight much more beautiful down here. Not only were there less people, but having the Apostles loom above me, while I felt the sand in my feet and the sea lapped the shore, was a much more humbling experience.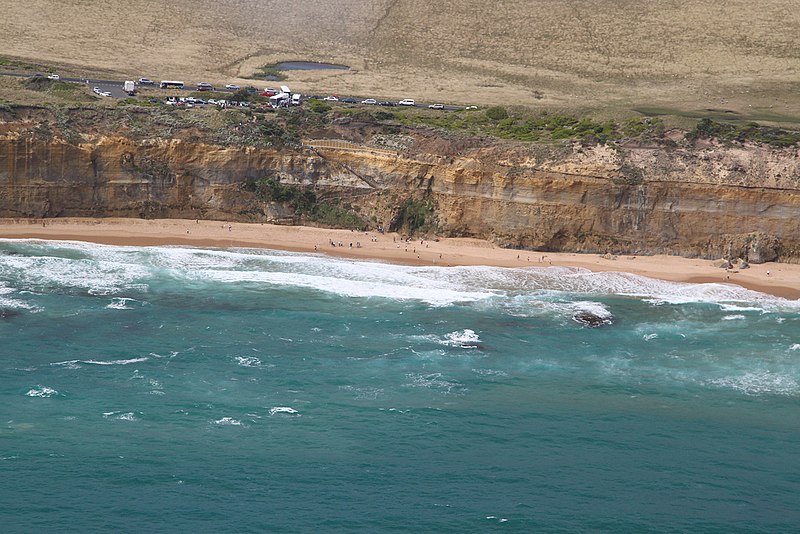 To anyone who is visiting Australia and is wondering whether to include the Great Ocean Road in your trip, I implore you to do so. However, remember that it's not all about the Twelve Apostles. My favourite part of the trip was the driving between Lorne and Apollo Bay. You'll also find heaps of activities to do – great surf breaks, kayaking, or just chilling on the many beaches. Take a couple of days instead of racing it in just one day and camp along the way. We camped in Lorne and in Princetown, a town just near the Twelve Apostles.
Turn off wherever you see an interesting sign and pull over to take loads of photos. And by that same merit, try to go in a car or a camper van. We had our own car but renting just for a couple of days between a few friends can be incredibly cheap. I understand this isn't an option for everyone. For solo travelers short on time, going on a tour may make more sense. However if you do have the time and can rope other people into it, it's an incredibly rewarding experience to DIY it.