9. Fort Zachary Taylor Historic State Park
Like the beach before, you need to access the park in order to get to the beach. The beach is known for its clear and cool waters that will give you the relaxing vibe that you yearn for. This beach is considered one of the cleanest and probably the best waters in Key West.
There are many different activities for you to enjoy including sunbathing, hiking, biking as well as fishing. We have to point out that the beach does lack soft sand like many of the other Florida Beaches
10. Daytona Beach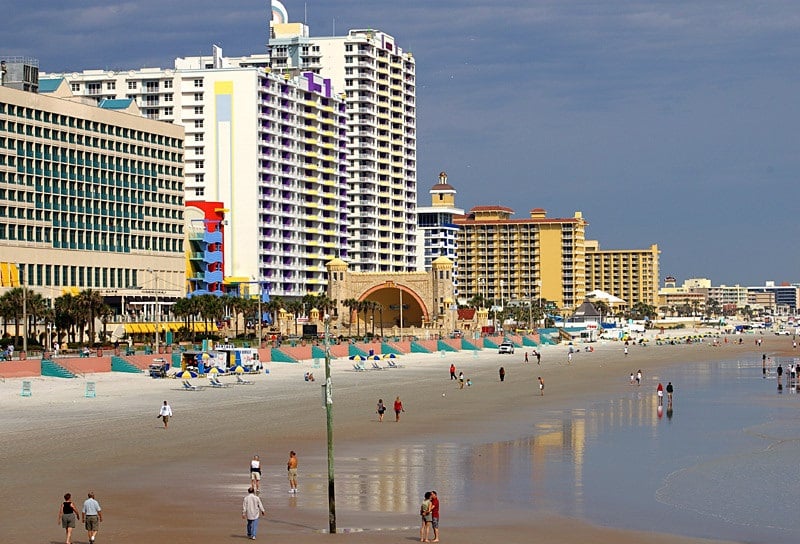 Daytona Beach is one of the best around. It has been dubbed by some as "The world's most famous beach". We have to admit this is probably due to some of the college kids using it as the go to place for spring break. The sand in this beach is like no other as it's hard-packed thus allowing for cars to park in the beach at certain times of the day.