5. Fort Lauderdale Beach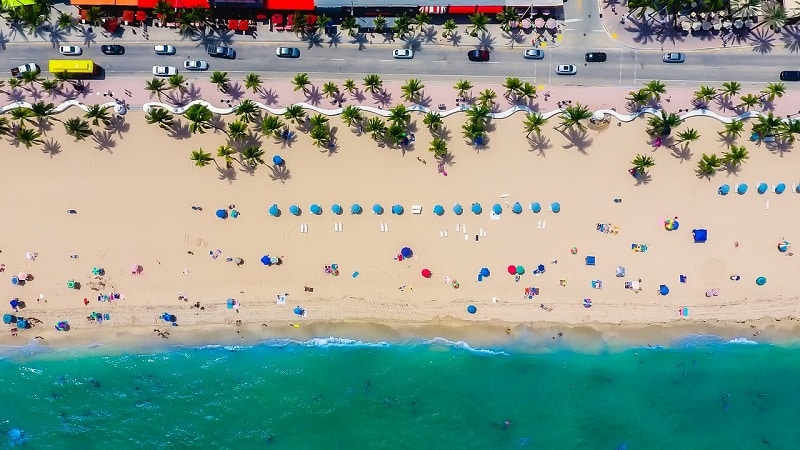 We wouldn't say that it's one of the bluest beaches in Florida, but some would say it has one of the best shores in the state. The residents would tell you that the place represents exactly what Florida is about without the exorbitant prices. The place is not nicknamed "The Venice of America" for nothing.
The beach is considered to be a close rival to Miami Beach. We'd advise you go to this beach if you don't want like the atmosphere of the Miami Beach. You'll get an awesome relaxing experience as well as get to enjoy the beaches. It's believed to have 185 miles of waterways and canals for anyone to enjoy.
6. Destin Beach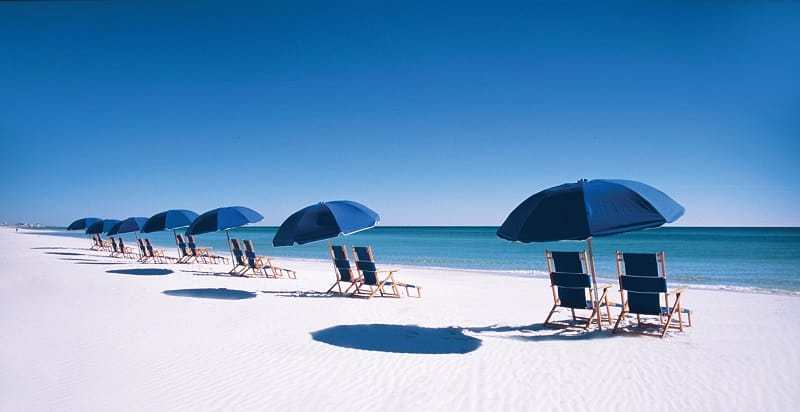 Here we have another beach that many might find interesting. It's helped by the fact that it's one of the bluest beaches in Florida. The beach is mostly visited by people from the mid-west and the south. It's not considered as one of the best beaches in Florida yet, but this is because not many people know about it.
If they knew about the bright white shores and the emerald tint on the water. The emerald tint that's made by the pure Appalachian quartz, then maybe more people might flock to the beach. Many people enjoy the fact that the town still has the usual friendly atmosphere unlike some of the big beaches.