9. Crater Lake National Park

Here we have a park that's kind of exciting. It's exciting because you are camping in a sleeping volcano. The park has a water body, the crater lake. It's the deepest lake in the United States. On top of that, scientists believe that it's one of the cleanest and clearest water bodies in the country (Please let's keep it that way). There are 2 camping sites to choose from that is Lost Creek and Mazama. Lost Creek is for those that want tent camping while Mazama offers electric hookups for those with RV's. Background camping is allowed in the park, but a permit is required for such activities.
10. Haleakala National Park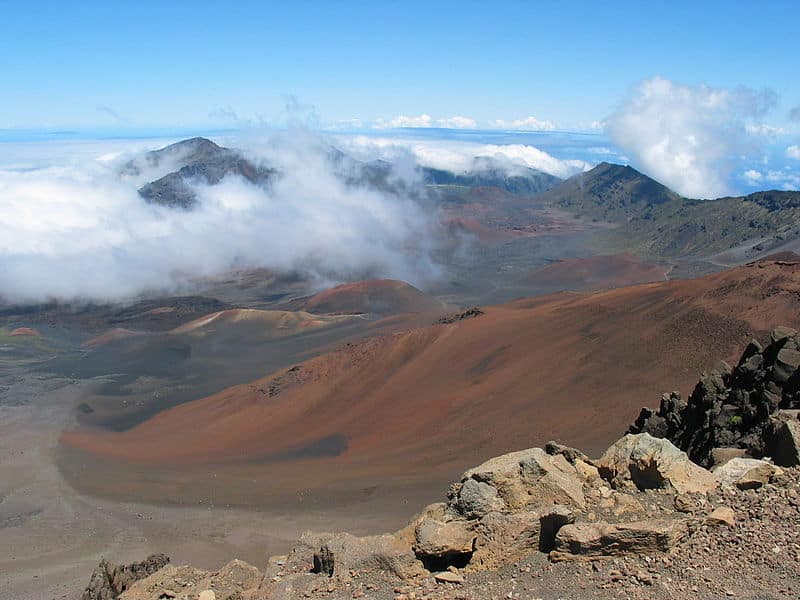 We have read plenty about this place. Thrill seekers can have a bit of fun as there are bike rides being offered to the peak of the mountain. You do this to go the top as well as coming down, so it's quite fun. The dormant volcano that is a feature of the park has amazing views at its summit. In addition to that, it also doubles as a great spot for star gazing. There are some few choices when it comes to the campgrounds. Kipahulu is a drive up camp ground, The Summit area is for those that want wilderness camping as well as a drive up camp ground. Finally, there is the wilderness area for tent camping as well as cabin rentals. It's advised to make early reservations for the cabins.