5. The Gili Islands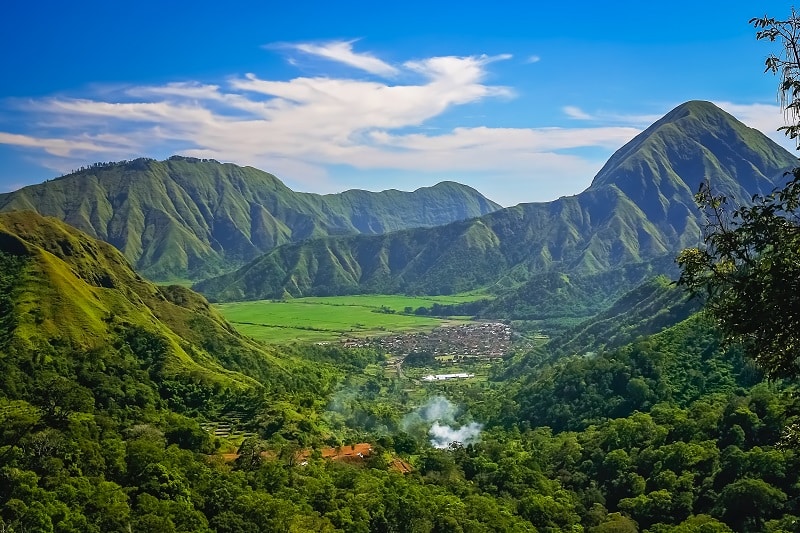 Technically, these Islands aren't part of Bali but are part of the next big island along in Indonesia – Lombok. However for the sake of this article I've included them as they are increasingly popular with backpackers visiting Bali and are really close and accessible by boat.
The Gili's consist of three islands – Gili Trawangan, Gili Air, and Gili Meno. Each island is pretty small, with no motorised vehicles – just horse and carriage (whist the lack of pollution is nice I have to admit I was really concerned about the health and welfare of the horses and would encourage walking over taking a ride in a horse drawn carriage).
Gili Trawangan is where most people head. It's the biggest of the islands and considered the 'party island'. I did have fun on Gili Trawangan and stayed at a great hostel called Gili Backpackers, which had a lovely pool and bar and was loads of fun, but I much preferred Gili Air. Gili Air is a little smaller and much more chilled. There are loads of lovely, inexpensive restaurants, yoga classes, and a great beach. Gili Air still has some good party nights, but they aren't every night. In fact, maybe because it wasn't so advertised and in your face, I had the best night partying of my travels in Gili Air, on one of the beaches in the north. A tiny shack with a bar played techno music, offered up extra joss shots, and was just so much fun. We danced until the sun came up.
The Gili's are great for diving and snorkelling. I went on a snorkelling trip from Gili Air which took us around all three islands and we saw turtles and gorgeous coral. We stopped for lunch on Gili Meno, which is not worth staying on as it's so small and is considered by many as the honeymoon island.