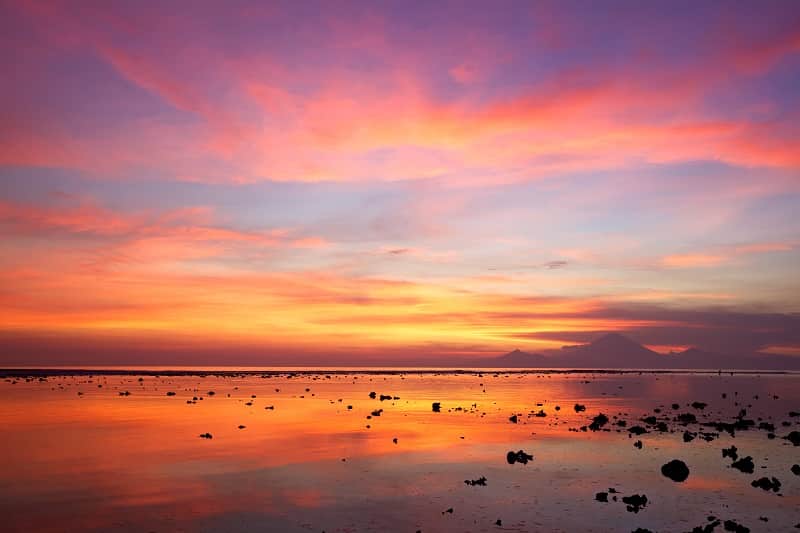 The Gili's also had the most incredible sunsets I've ever witnessed. The west side of Gili T on the sunset beach even had swings in the ocean, which was super cool and provided a great photo op.
There are so many other places to visit in Bali and I would really like to go back to explore the rest of the island, perhaps the north. I'd also love to hop over to Lombok and climb the stunning Mount Rinjani.
I spent 3 weeks in Bali and the Gili's. I didn't rush my time here so you could easily do everything I did in two weeks. Bali is an incredible place and there is so much to see and do, whether you're a yogi, a fitness freak, or a beach bum. Bali is not a place to miss out on on any trip to South East Asia.