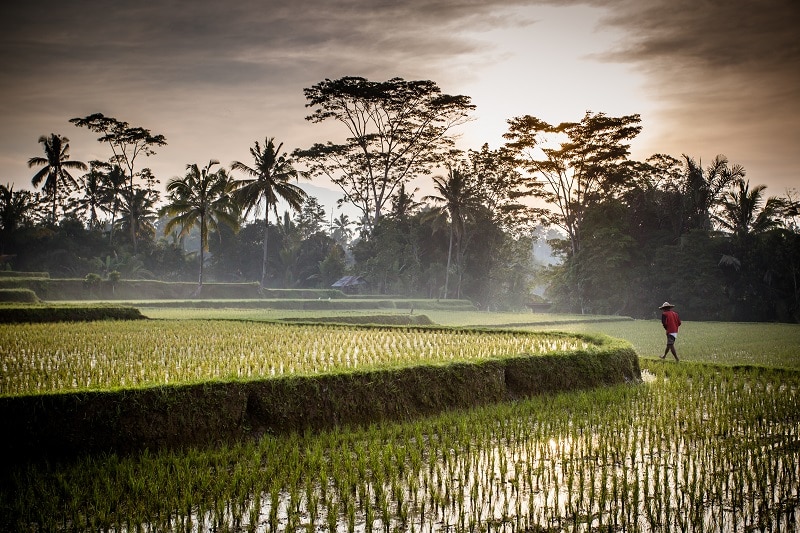 I really liked Ubud. I stayed in a hostel called In Da Lodge, which was set in a beautiful garden and was perfect for meeting other backpackers. In Ubud I went to the art museum, which had some incredible balinese artwork, which is also super-trippy! Ubud is also pretty scenic too. You can walk through the incredible emerald green rice paddies, and go to visit a local waterfall, which is absolutely stunning.
There were some setbacks to Ubud. It's very touristy and some of the shops, spas, and restaurants are really expensive. I tried out a yoga class at the famous Yoga Barn, which was an experience I sadly hated. Yet Ubud is still worth a visit as there is loads to see and do. Besides yoga, art, and rice paddy walks, you can also go to the Monkey Forest, go white water rafting, or wake up super early and trek up Mount Batur, two things I decided not to do!
2. Sanur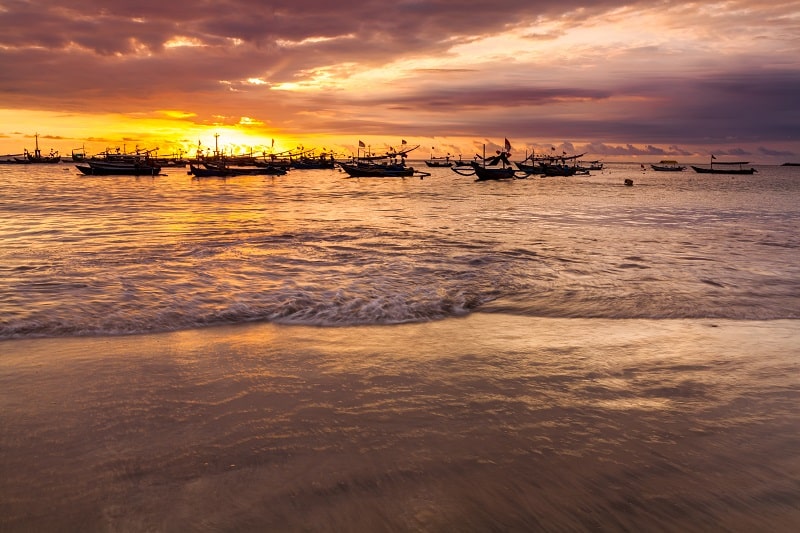 Sanur is a super relaxed beach town. It's close to the airport and to Kuta so is a great base. It's also the jumping off point to explore Nusa Lembongan. Sanur mainly attracts the package holiday crowd, as posh hotels line the beach, but my stay here at a hostel called The Big Pineapple was such a highlight. The beach isn't the best but I loved chilling round the pool in the hostel. It's also a great place for surfers. Whilst the beach is calm and flat, a boat can take you out to some nearby reefs. I took a class with Rip-Curl School of Surf which was great. Most evenings we headed to a reggae bar down the street, watched the live music, and chilled with some beers. Sanur was full of friendly, welcoming faces and I'd definitely go here again just to stay in that hostel.